Opera Tavern is what happens when the successful team behind two of London's favorite tapas joints (Salt Yard and Dehesa) takes over an old boozer in theater land and transforms it into a go-to place for modern tapas. A stone's throw from the Royal Opera House (hence its name), the bi-level space offers the choice between a casual downstairs bar, closer to what you'd find in Spain, and a slightly more formal dining room upstairs.
If the pig trotter door handles aren't enough of a hint, the inside as well as the menu will leave no doubt as to the pork-centric meal you're about to experience. Though mainly Spanish, the sharable dishes show some creative Italian twists which traditional tapas lovers will no doubt appreciate, and while you can easily eat to your heart's content of old favorites like Ibérico ham and croquettes, you'd be missing out if you didn't try some more unique items like their famous pork and foie gras burger or Scotch eggs.
As with their two other restaurants, plates come out as they're ready, looking pretty as a picture and most importantly tasting just as good if not better than they look. Add to this a great range of Spanish and Italian wines to choose from and you've got yourself another very successful foodie heaven by the Salt Yard Group which is bound to stick around for a while.
Here's a peek at what a leisurely lunch or dinner there could look like…
Mini Iberico Pork and Foie Gras Burger (pretty high on everyone's list of recommendations)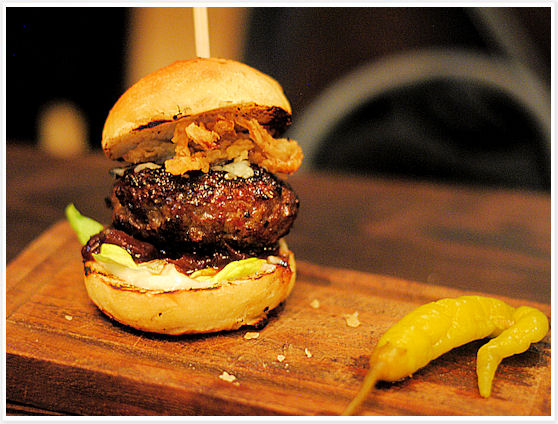 Venison with Jerusalem Artichoke, Pickled Walnuts and Truffle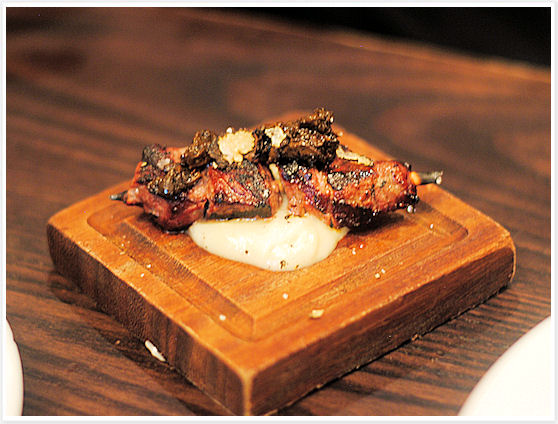 Courgette Flowers Stuffed with Goats' Cheese and Drizzled with Honey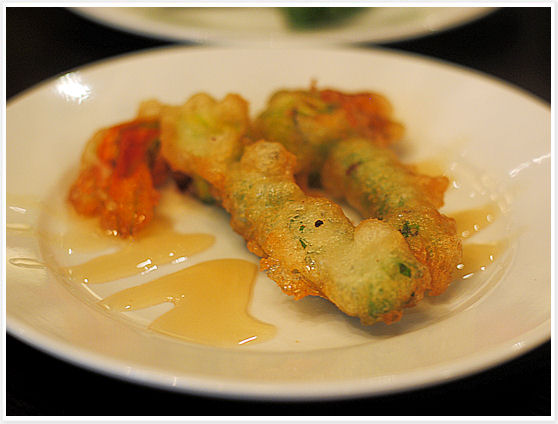 Chargrilled Octopus with Chickpea Fritter, Red Pepper and Mojo Verde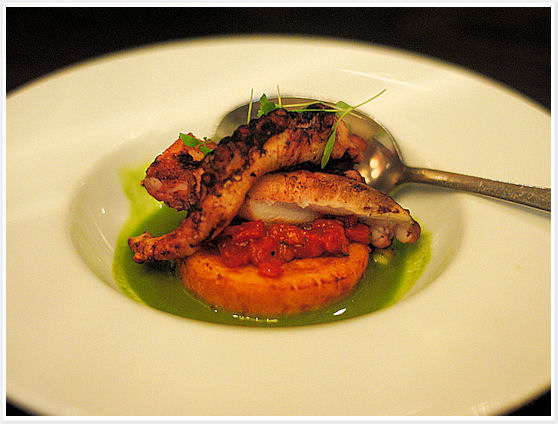 Roasted Wild Bass with Wild Mushrooms, Leeks, Sherry and Lardo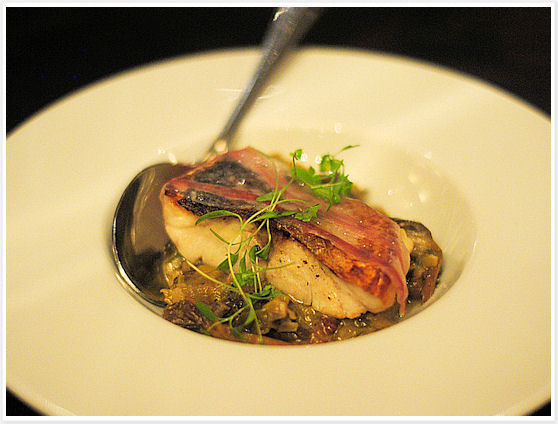 Confit of Old Spot Pork Belly with Rosemary Scented Cannellini Beans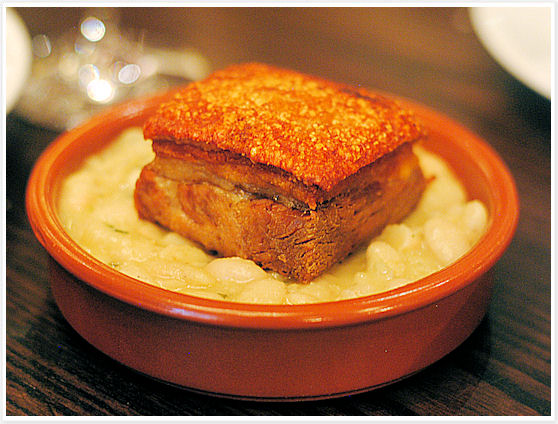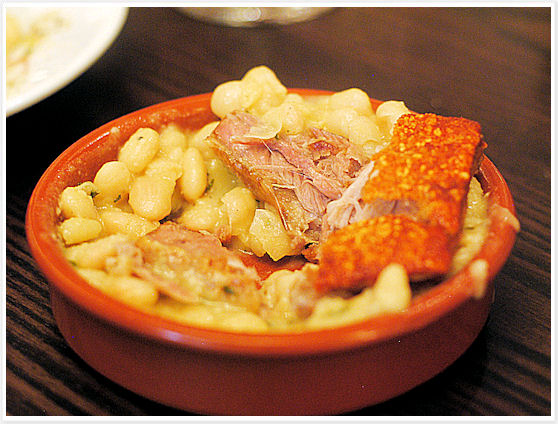 Opera Tavern
23 Catherine St   London WC2B 5JS T:+44 20 7836 3680
map