One of the only vegetables I consistently eat out of a can, hearts of palm have this very mild and mysterious taste that I absolutely fell in love with many years ago, and the silky smooth texture adds to the appeal in making them one of my all-time favorite snacks. No time to ever chop and throw into a salad or anything, I like them best eaten straight up, still dripping from the can. The exception to this rule though I recently discovered with this insanely simple hearts of palm dip recipe. It's rarely seen (I'm always attracted to odd things…) and the ingredients are so pure and simple I thought this would surely taste almost just like the real thing.
Intrigued, I took the whole 10 minutes necessary to put this appetizer together and…wow! You get a rich, buttery, creamy yet a bit chunky dip even though you know you haven't added any of the usual high fat mayo or cream cheese in it. Blended with some olive oil and garlic, this is one of the healthiest dip you could ever find and it tastes so luscious no one would ever believe you. The lime zest makes it refreshing and the few simple flavors blend so well together anyone would have a hard time guessing what it is, making it an ideal appetizer or snack for dinner parties.
You can serve it with pita chips like I did or else it would also go great with plantain chips, flatbreads or your favorite crudités. It's seriously as delicious and satisfying as hummus, way healthier than the average artichoke dip, and a nice change from your usual salsa. Really there's no excuse not to try it – it's almost instantaneous, low-calorie and low-fat, and will make you feel like you're splurging while getting one of your daily dose of veggies…priceless!

Hearts of Palm Dip
Recipe from Food and Wine Magazine
Active time: 10 minutes
Total time: 10 minutes
Makes 2 cups
  1 large garlic clove, minced
Salt
Two 14-ounce cans hearts of palm, drained and rinsed
1/4 cup extra-virgin olive oil
1/4 teaspoon finely grated lime zest
Freshly ground white pepper
Plantain chips, pita chips or flatbreads, for serving  

Using the side of a chef's knife, mash the garlic to a paste with a generous pinch of salt. Scrape the paste into a food processor. Add the hearts of palm and oil and process to a medium-fine paste.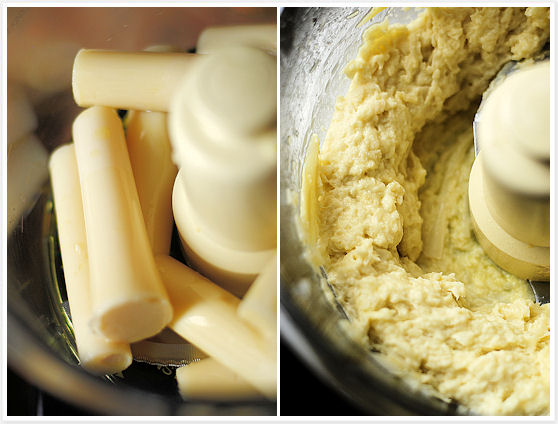 Add the lime zest, season with salt and white pepper and pulse just to blend.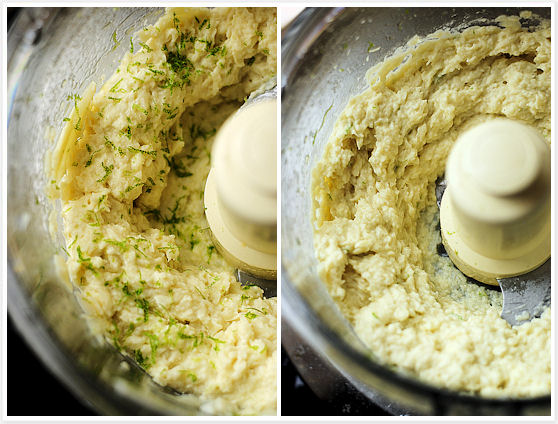 Transfer the dip to a bowl and serve with plantain chips, pita chips or flatbreads.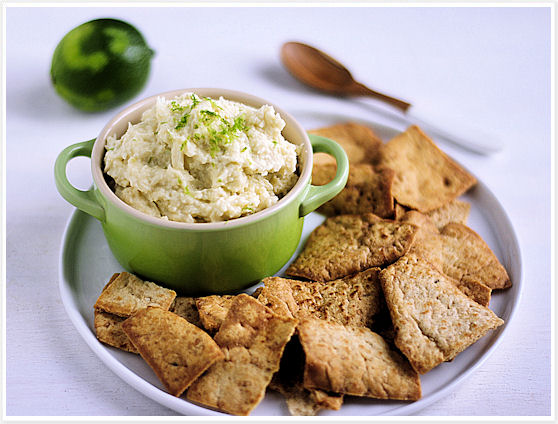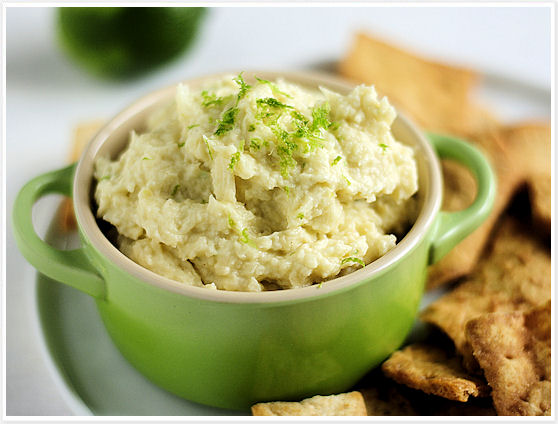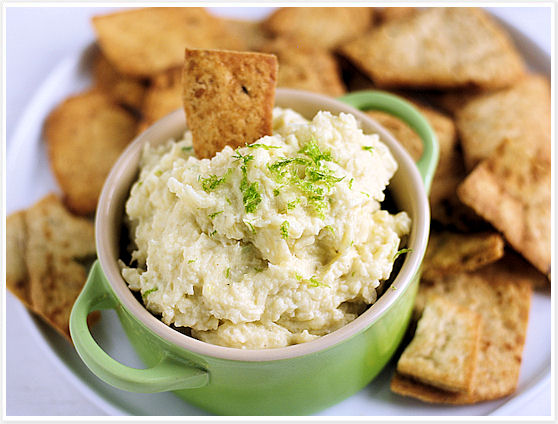 Print This Post