Easter has arrived with his fluffy bunnies and chocolate temptations and like every year the sweet displays just don't do it for me – overly sugary, processed, and not enough real cocoa taste. True that for a chocoholic like myself, this time of year could hardly change my consumption habits (would be unwise to increase my daily dose!) though I would take the occasion to make a batch myself, a luxury I very rarely indulge in.
I've always had a soft spot for anything 'sweet and salty' and have consumed numerous takes on the divine combo of peanut butter and chocolate, always a favourite whether it's Reese or a fancier maker. As I was flipping through an old edition of Saveur magazine looking for inspiration, they jumped right at me, these 'crazy sounding yet amazing looking' Peanut Butter and Bacon Truffles – that was it! No need to elaborate on the 'everything tastes better with bacon' saying, I just had to make them and knew this was going to be one hell of a tasty trio (it was!). Adding bacon to sweet stuff and chocolate is no longer revolutionary as many have 'been there done that' (Vosges Chocolate has a collection of it) but it was certainly quite innovative in my kitchen.
Truffles take a bit of time to make with all the different cooling steps but this is still a pretty simple and easy recipe which anyone could do at home. You'll feel like popping one into your mouth even before the chocolate has covered them as they just look too tempting. If you ever had doubts up until this point about the affinity between chocolate, peanut butter, and bacon, I guarantee they'll be erased in a split of a second once you've taken your first bite of this crunchy truffle, marrying perfectly the already sublime mix of peanut butter and chocolate with a subtle hint of bacony goodness… Serve a few over Easter Brunch and you'll most probably have just started a new yearly tradition.

Peanut Butter and Bacon Truffles
Recipe from Saveur Magazine
Active time: 45 minutes
Total time: 2 hours
Makes 15-20 truffles
  6 strips very crisp, cooked bacon, well drained
1/2 cup salted dry-roasted peanuts
4 tsp. sugar
1/4 cup smooth peanut butter
8 oz. (1 1/4 cups) semisweet chocolate chips
1/4 cup quality unsweetened cocoa powder  

Put bacon, peanuts, and sugar into a food processor and pulse until mixture is ground to a medium-fine texture.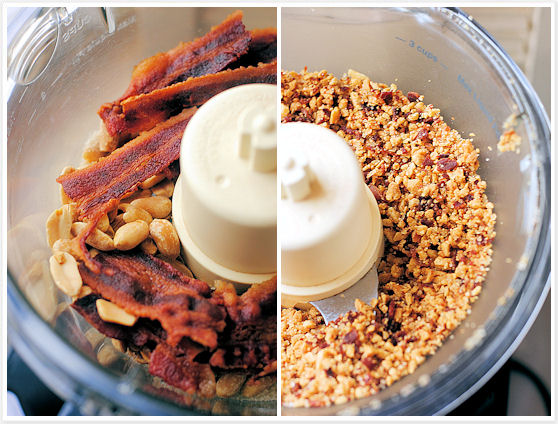 Transfer bacon-peanut mixture to a small bowl, add peanut butter, and stir until thoroughly combined. Cover bowl with plastic wrap and chill peanut butter mixture in the refrigerator until firm.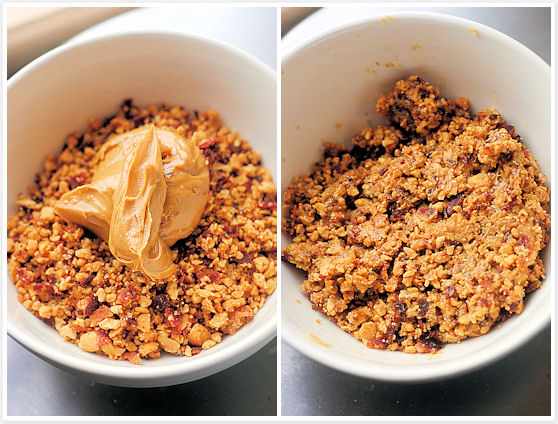 Line a cookie sheet with parchment or waxed paper and set aside. Roll peanut butter mixture in 1″ balls and put them on the prepared cookie sheet. Drape plastic wrap over peanut butter balls and chill in the refrigerator until firm.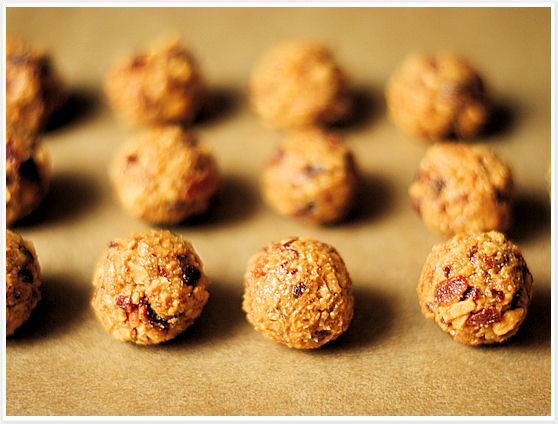 Meanwhile, melt chocolate chips in a small heatproof bowl set over a small pot of simmering water over medium-low heat, stirring often, until smooth. Remove bowl from heat and set aside to let chocolate cool until warm. Sift cocoa into another bowl and set aside.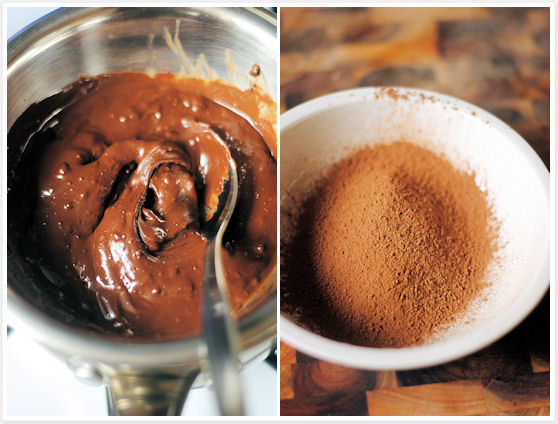 Working with a few of the peanut butter balls at a time, roll them in the melted chocolate, coating them evenly. Transfer truffles to bowl of cocoa powder, dredging truffles completely.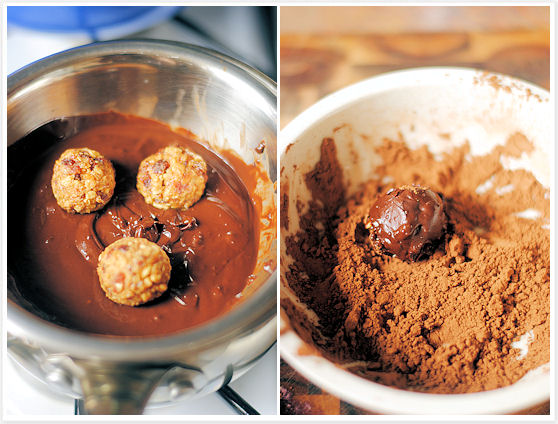 Truffles will keep at room temperature in an airtight container with some additional cocoa for up to 2 days, in the refrigerator for up to 1 week, or in the freezer for up to 1 month. Bring to room temperature before serving.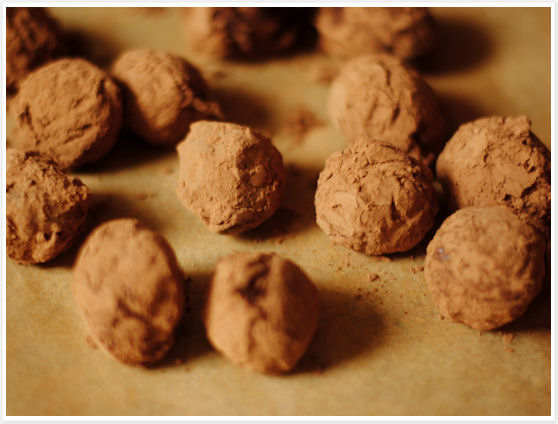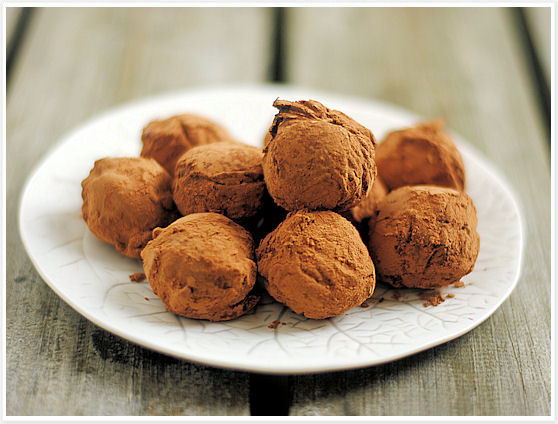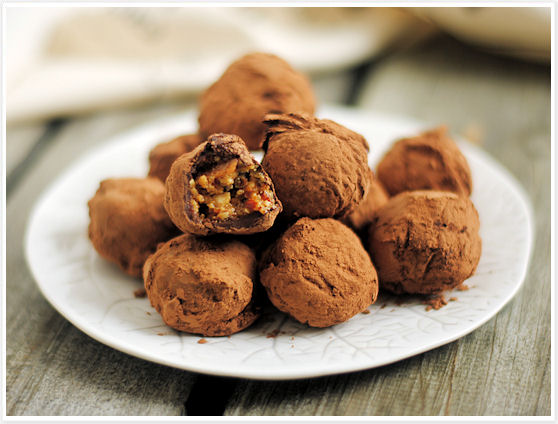 Print This Post