Hong Kong's frenetic pace is legendary and what attracts people to its energy packed city center, though there are days where all you want to do is get away from it all really. Besides jumping in a cab to a nearby beach or hike in the Northern Territories, I recently found a true oasis a few steps away from busy Hollywood Road – Teakha.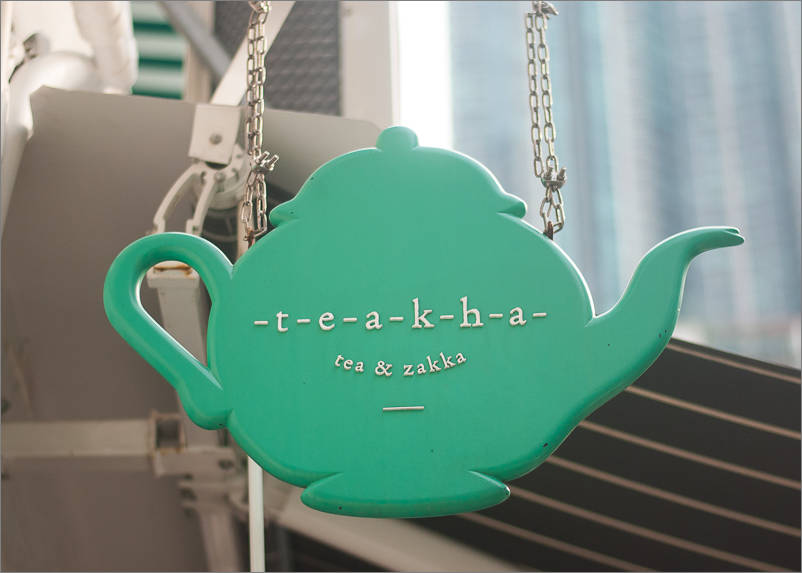 Located a few steps back from Tai Ping Shan Street in the increasingly hip 'PoHo' neighborhood of Sheung Wan, Teakha seems right at home in the middle of all the cool galleries and design shops that have been popping up there recently. Like any other oasis, it's not that easy to find (it's surrounded by garages and tucked away from the street) but the search will be well worth it once you find that gem which will make you feel like you stumbled into a whole new world.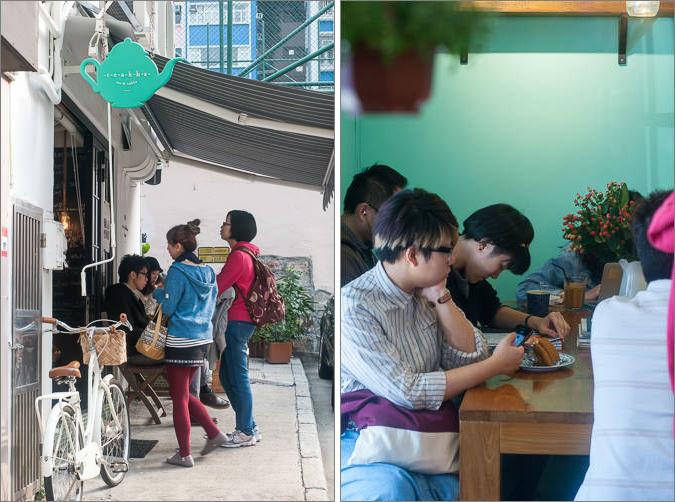 The tiny and cosy teahouse and bakery sits only about 10 people inside with a family style communal table and extra outdoor seating overspills in the back alley which was totally full when I visited on a sunny Sunday afternoon. No panic, just go in to soak in the Etsy-esque atmosphere with its hanging lights made of Mason jars and artistic display of vintage tea kettles, take a whiff of freshly baked pastries, and order you tea or coffee to go so you can wander around this incredibly peaceful neighborhood. Just being here triggers a feel-good factor where patience and contemplation of the finer things around you are all that matters…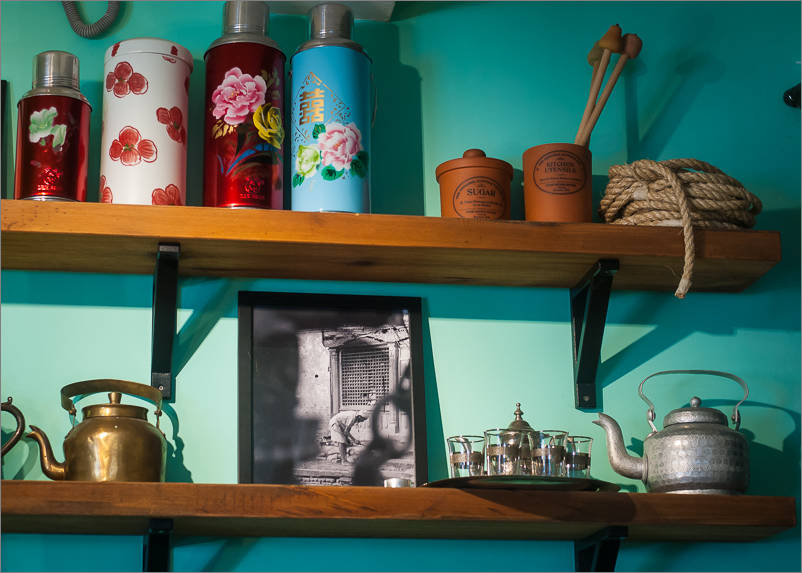 Their products are sourced mainly from within Asia, using organic whenever possible and teas and coffees are made to order. The Thai Iced Tea I had is a classic and incredibly good, especially on a hot day.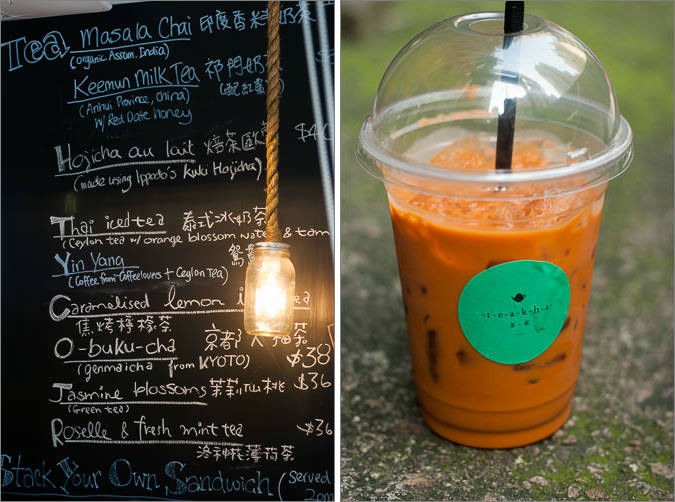 They have a cake menu that changes daily  – on my visit it was Osmanthus and Okinawa Black Sugar Chiffon Cake.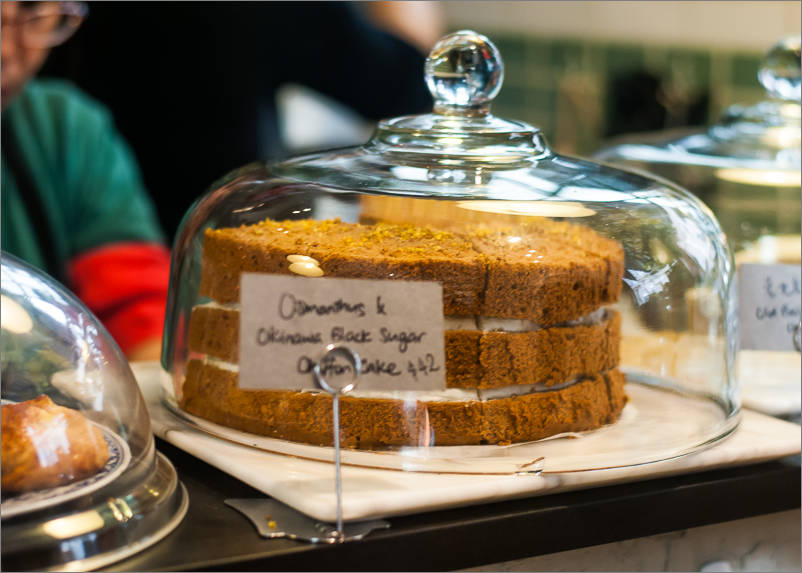 Other baked items include a selection of scones – not your typical ones, they're a bit more crumbly then what you'd find in England but their perfect size and interesting flavors (figs, ginger, pineapple & honeycomb, apple & cinnamon) make them an ideal accompaniment for whichever beverage you'll choose.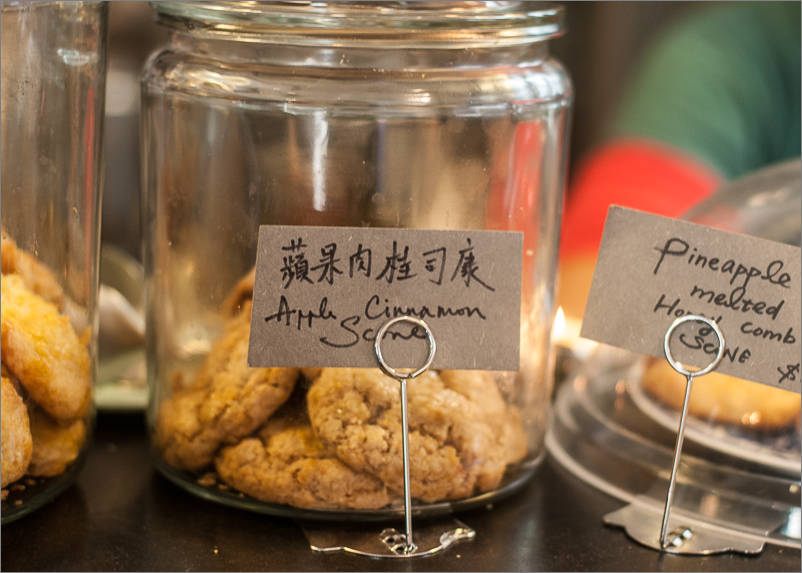 Whether you enjoy the breeze at an outside table or take your cup for a stroll, it could hardly be a more perfect afternoon. Besides the joy of having found a secret hideout place (doesn't look so secret on busy weekend afternoons!), you'll probably forget for a while that you're in Hong Kong just like I did…and that's a good thing. When you've had enough of this tranquil state, you're always only a few minutes walk from Soho or whichever spot you'll pick to get back to reality.
Teakha
Shop B, 18 Tai Ping Shan Street,
Sheung Wan, Hong Kong T: 28589185