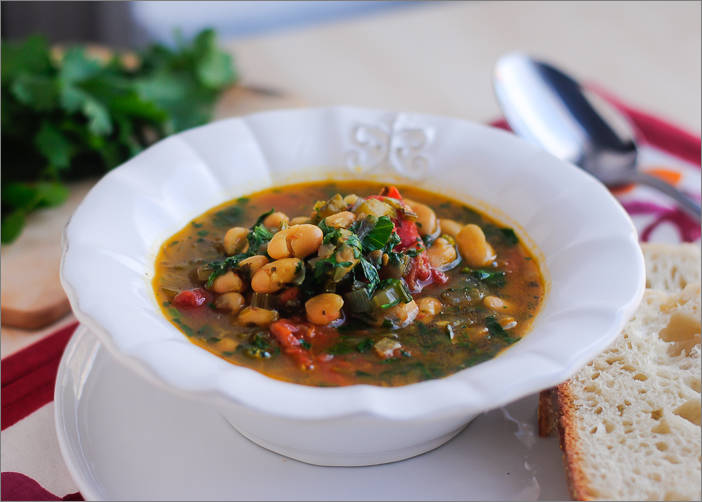 As surprising as it is, May wasn't its sunny usual self this year and brought instead quite a few cold and rainy days. Such weather isn't really farmers market friendly and I've learned to always have some emergency pantry items handy for some pick-me-up comfort food at home. This white bean and tomato soup is an easy way to turn your pantry items into a hearty and inexpensive meal and the clever use of spices lends it an exotic taste that should help with getting over being stuck inside during May.
Warming and nutritious, this hearty soup gets major herbal flavor from a bunch of fresh coriander which is rather unusual though perfect addition in here. An Arabic spice blend kick things up and turns your cans of boring leftover beans into a bright and slightly spicy soup, perfect for dipping chunks of crusty bread or pita as the Iraqi would do.

Iraqi White Bean Soup

Recipe from Dock Kitchen Cookbook
Active time: 30 minutes
Total time: 1 hour
Makes 4 servings

Olive oil
1 red onion, finely chopped
2 large celery sticks, finely chopped
Pinch of ground coriander
Pinch of cumin
Pinch of turmeric
A scratch of nutmeg
1 small bunch of coriander, stalks and leaves separated and finely chopped
sea salt
250g canned whole plum tomatoes, washed of their juice
2 x 400g cans of cannellini or other white beans, rinsed

Heat a generous amount of olive oil in a heavy-based saucepan. Fry the onion and celery with the spices, coriander stalks and salt for about 30 minutes. As always this long, slow frying process is very important to give flavour to the whole dish.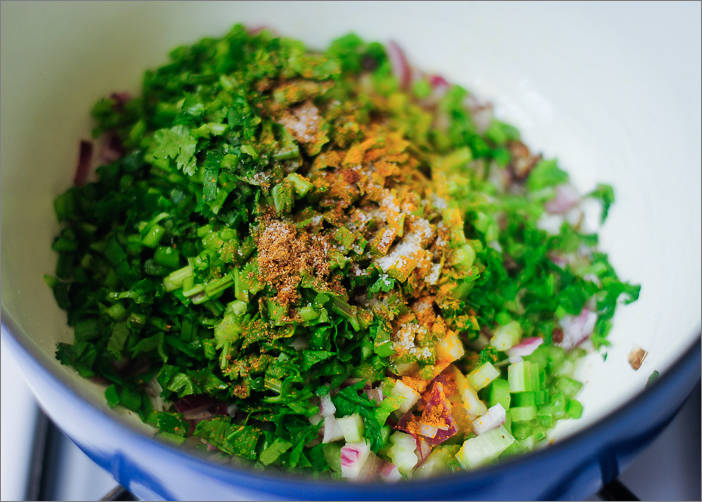 Add the tomatoes and continue to cook, breaking them up a little with the back of your wooden spoon. Add the white beans and enough water to give a consistency you like (don't use too much) and continue to cook for 10 minutes more.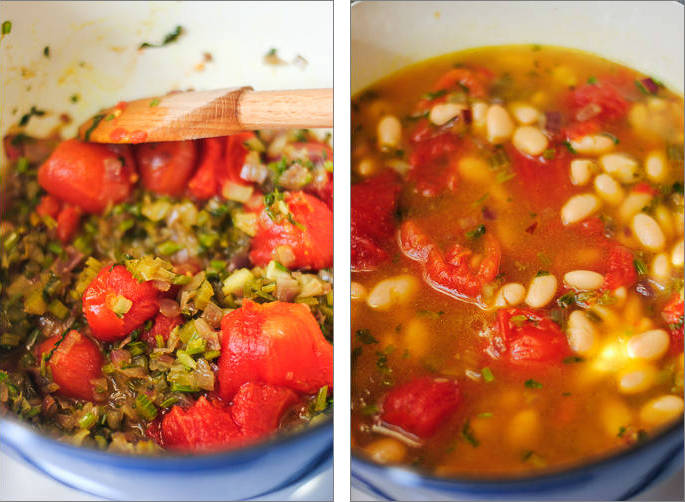 Adjust the seasoning and stir through the coriander leaves. Serve with chunks of crusty bread.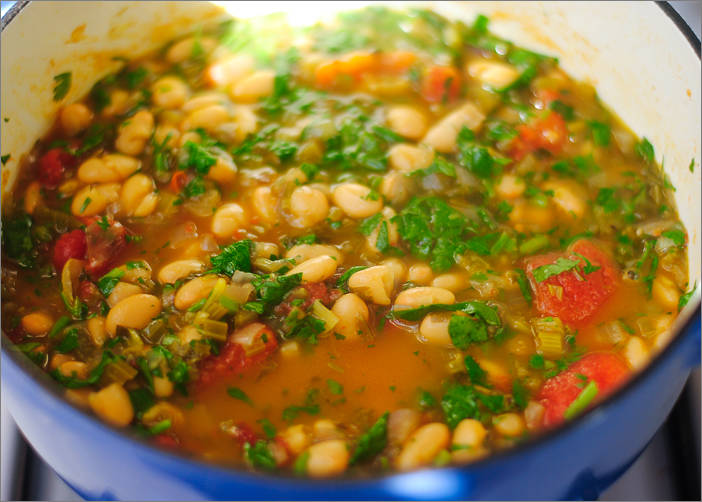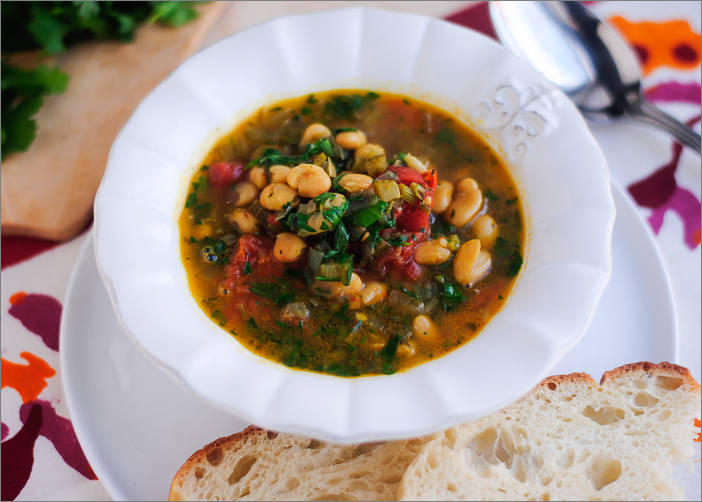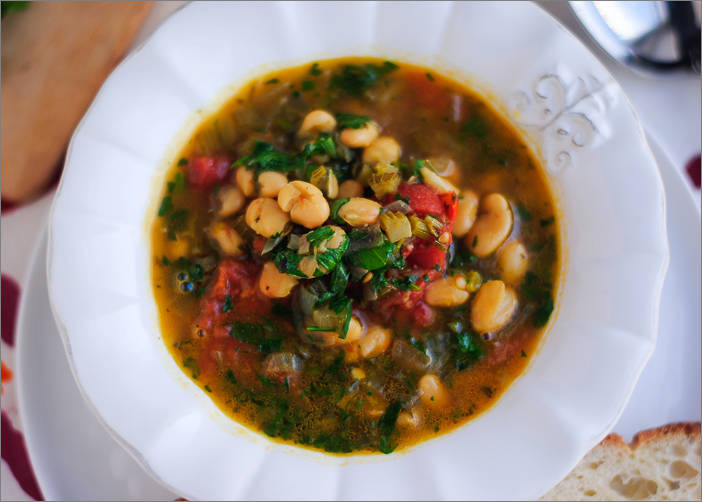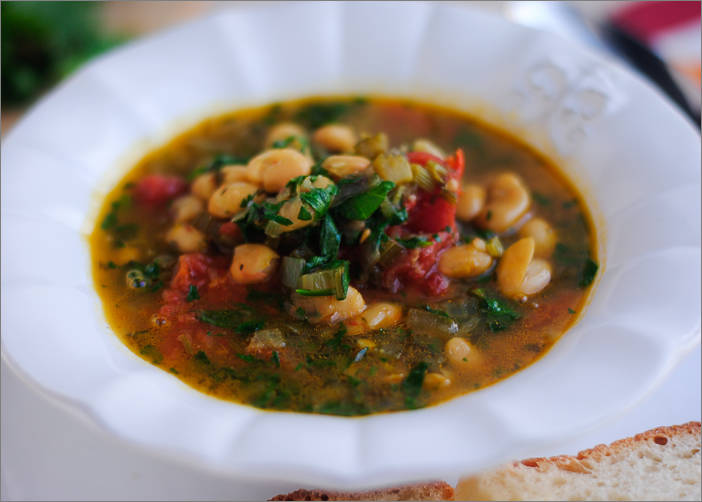 Print This Post