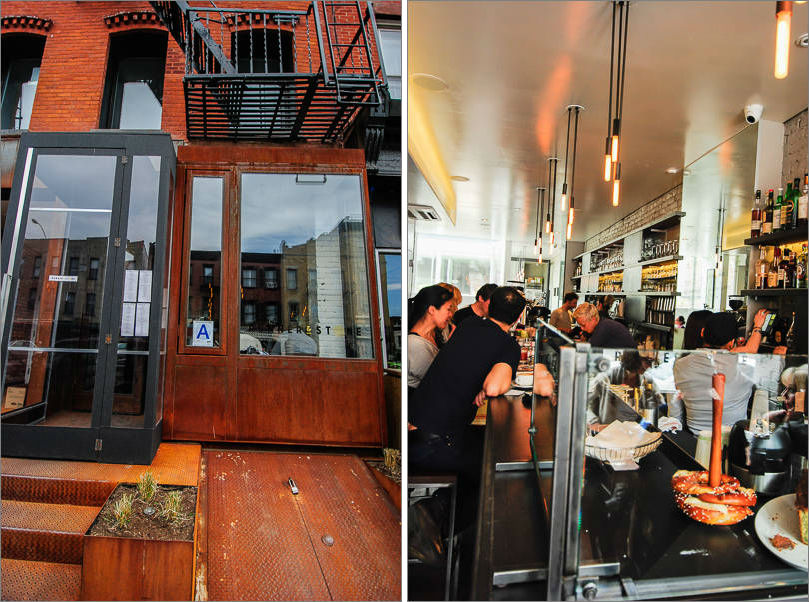 Once a stretch of industrial land mostly famous for its polluted canal, the Gowanus neighborhood in Brooklyn is slowly turning into a dining destination to everyone's surprise. The latest addition to Gowanus' 'restaurant row' (essentially a few blocks on Third Avenue) is Runner & Stone who joins the foodie-loved The Pines and Littleneck across the street. The New American bakery-restaurant from vets of Blue Ribbon and Per Se serves seasonal cuisine with killer housemade breads so you get great and modern sit-down dining with all the intoxicating smells of a bakery – wonderful!
You can't miss the display of the day's freshly baked goodies as they proudly sit behind glass as you enter the restaurant. Loads of crusty breads, croissants, pretzels, and sweet pastries are available for takeout but you'll want to find a seat in the bright restaurant and enjoy a fine meal.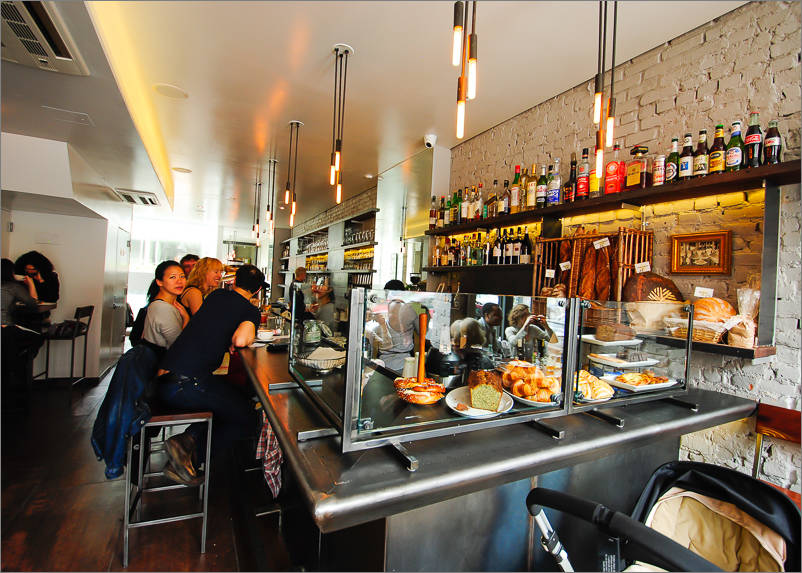 While I have yet to try their dinner menu which looks scrumptious, the brunch seemed a good place to start with all those baked goods on offer. Many dishes come with a warm baguette or ciabatta fresh out of the oven and if you have some room you can always have a sweet for dessert or on your way home…
House-made sausage and two eggs any style served with potato hash and toasted baguette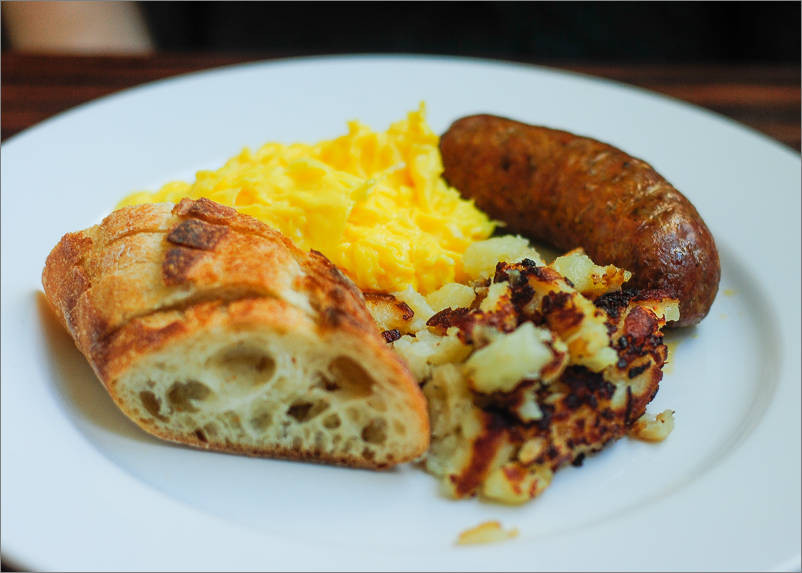 Eggs Benedict over fish cake wrapped in pancetta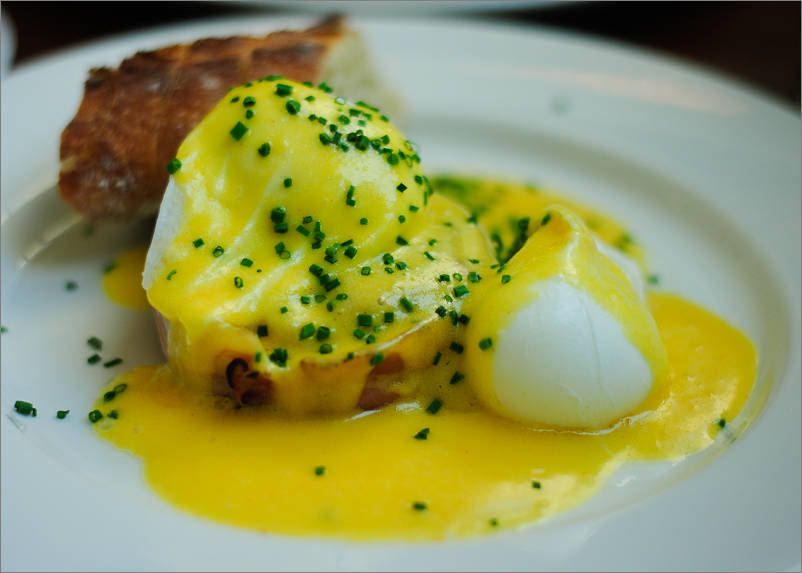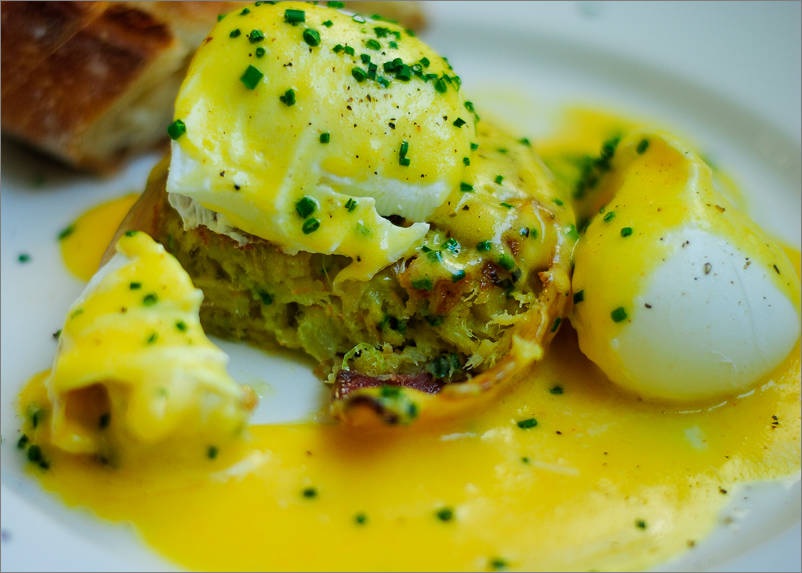 Freshly baked bread and pastries, and a cannelé to take home!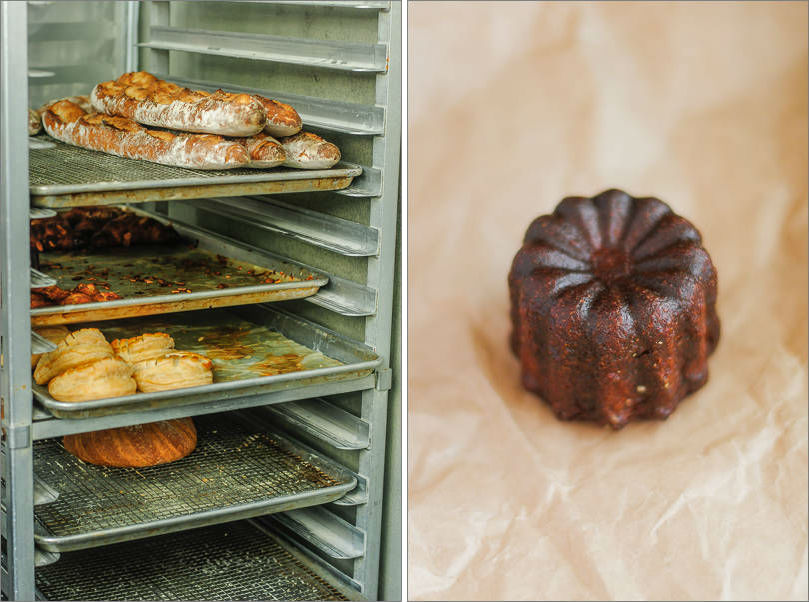 I love the concept and as the neighborhood is just shaping up things are looking extremely good for Gowanus. While there isn't much to do around yet to make it worth a trek from Manhattan, if you love your food you'll definitely have a tasty and out of the ordinary night.
Runner & Stone
285 Third Avenue (between President and Carroll streets)
Brooklyn
T: 718-576-3360
map