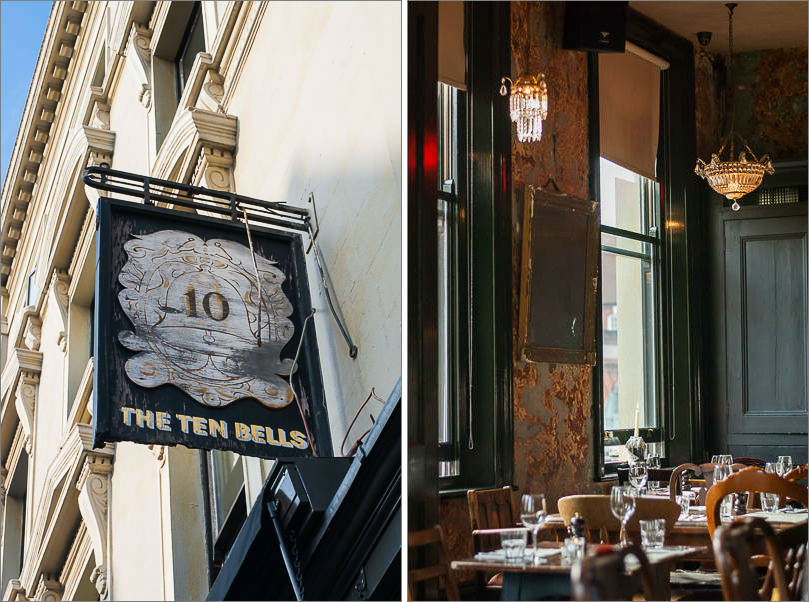 The Ten Bells in East London no longer needs an introduction as the crowds spilling onto the sidewalk every night can attest. The busy pub opposite Spitalfields Market has attracted thirsty shoppers and locals since the mid 18th century with its unique Victorian décor and strong ties with 'Jack the Riper' who supposedly met two of his victims here. Whether you like your booze with a dark side of history or appreciate a lively ambiance, it's an authentic stop in an ever so hip neighborhood.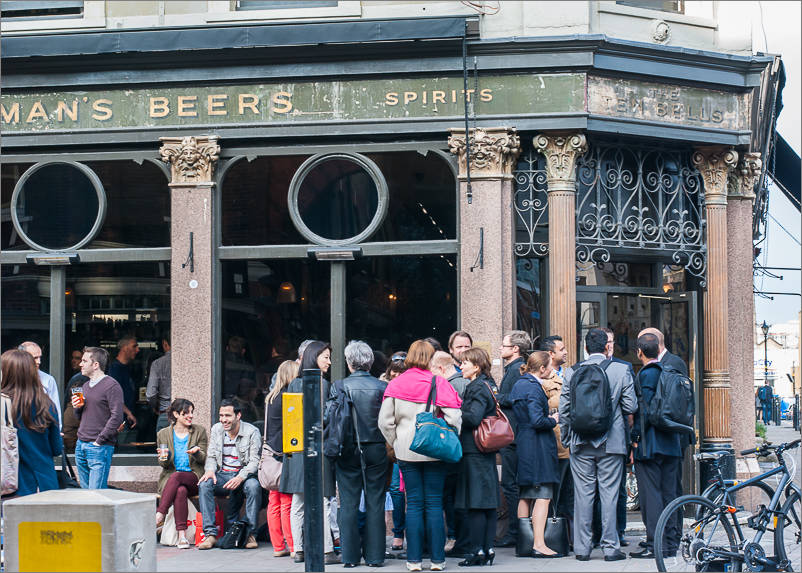 What a lot of these boozers don't know though is the treasure that hides right above their head. I'm talking about The Ten Bells' first floor restaurant, aptly named 'Upstairs at The Ten Bells', which is currently one of the best gastro pubs in the city. Once you've climbed up the staircase at the back of the pub, you'll find yourself in a most charming Victorian dining room filled with mismatched rustic wood tables, chandeliers, and…some pretty funny work of art.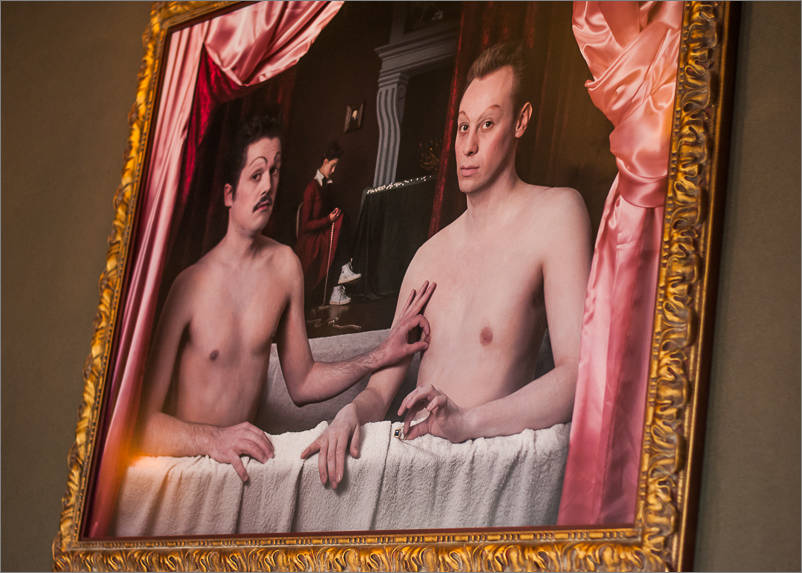 What used to be only a temporary pop-up restaurant by a collective of chefs called the Young Turks became so popular it is now a permanent fixture. Although the majority of the original founders have gone, the kitchen is still churning out stunning dishes to everyone's delight with tables booked well in advance. A meal here is an elegant affair in a chilled setting, much like at another favorite of mine, the Corner Room, and you'll find an incredible value for money especially in this neighborhood. Evenings are adorned by candlelight and the list of expertly crafted cocktails begs you to start and end your night with one of their tasty concoctions.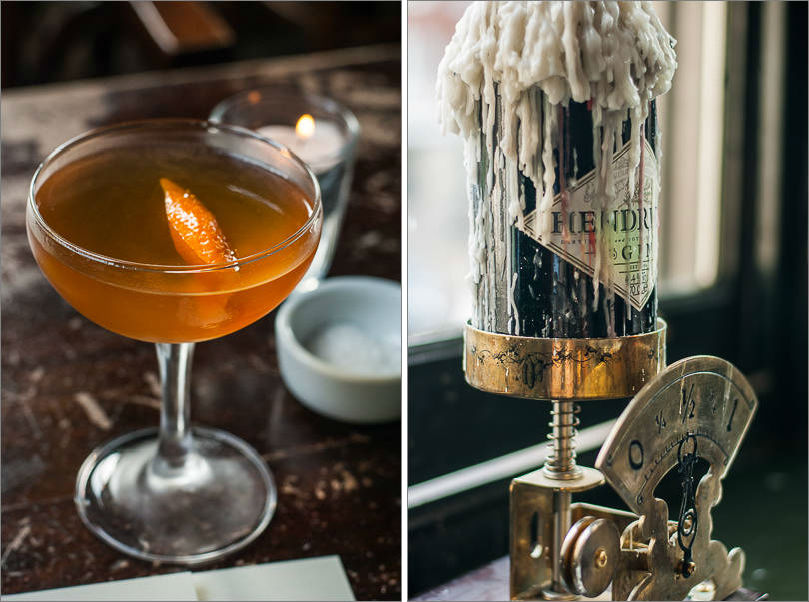 While I rarely deem a bread basket worth mentioning, here you're welcomed as soon as you sit down with a few slices of home made and still warm bread which I still remember today… definitely an excellent start to the night.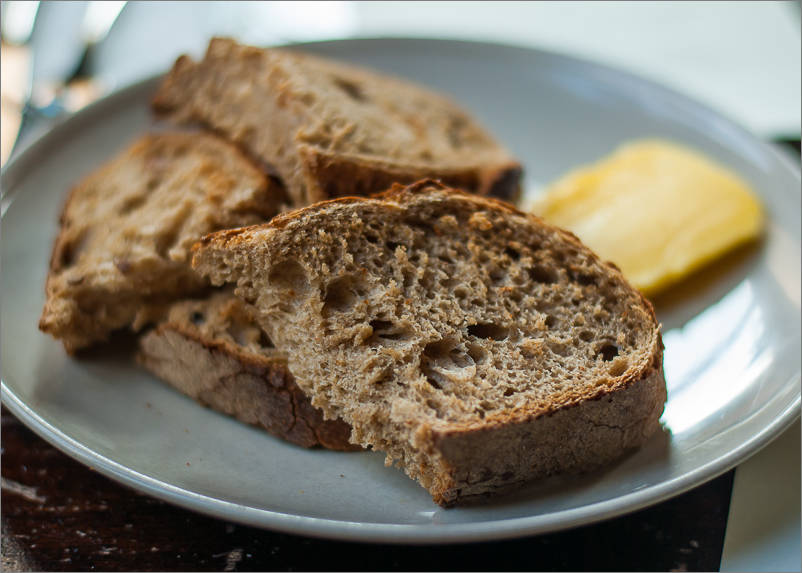 The menu changes weekly and features creative British seasonal fare which has hit the right notes throughout the whole meal. The winners were the breaded aubergine (offered as a snack) and the roasted leg of lamb…which probably won't be offered when you go but you'll have something equally delish!
Fried Cuttlefish, Jersey Royals, Red Peppers and Lovage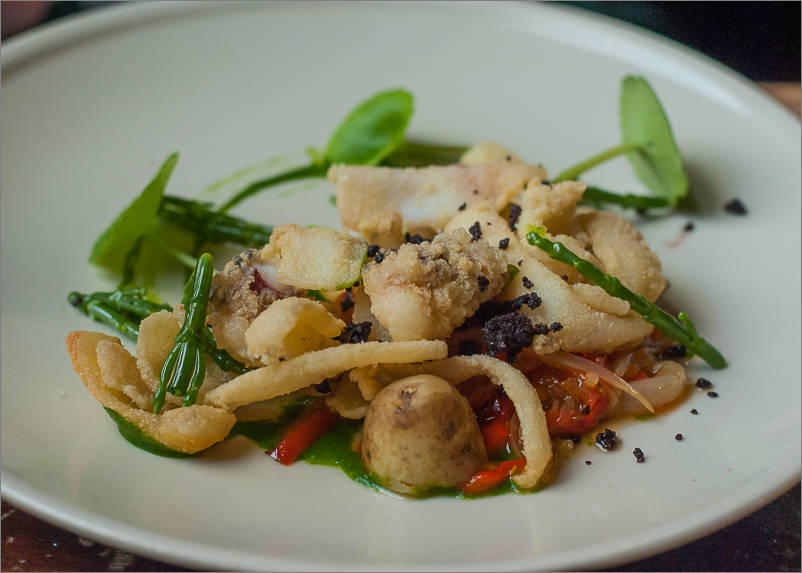 Breaded Aubergine, Sweet and Sour Caper, Walnut & Parmesan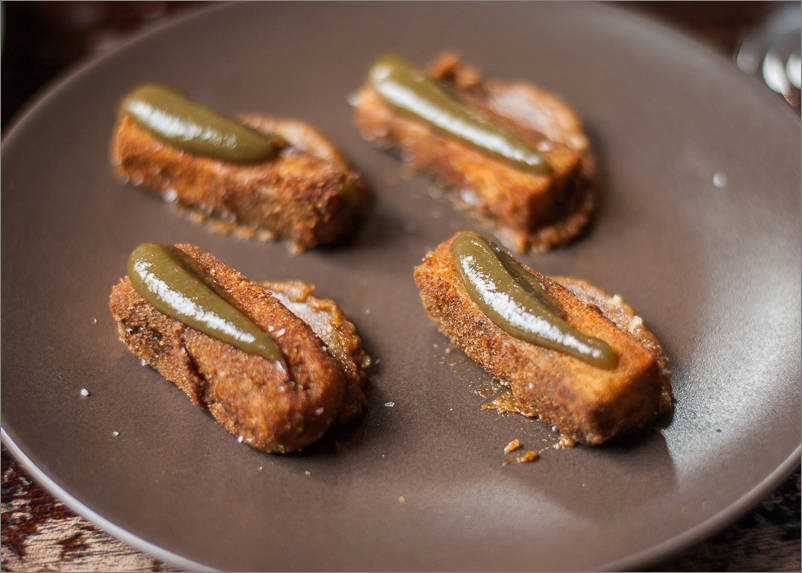 Roasted Leg of Lamb, Cockles, Artichokes, Confit Tomatoes & Laverbread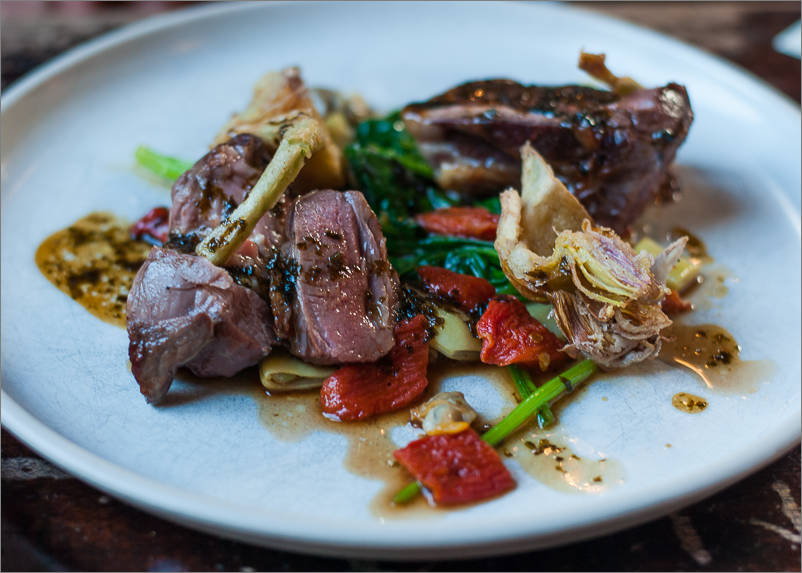 Porchetta, Fregola Sarda, Peas, Gem Lettuce & Roast Onion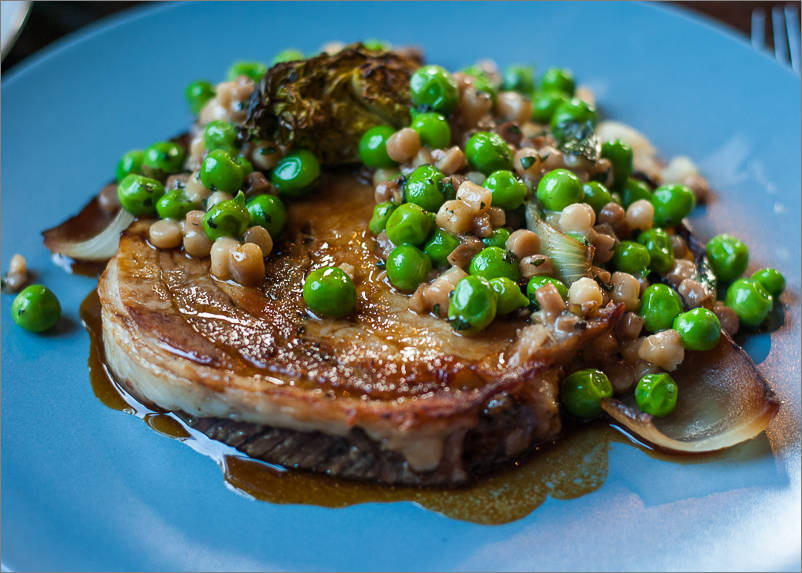 Cheesecake, Peanut Crumble & Loquats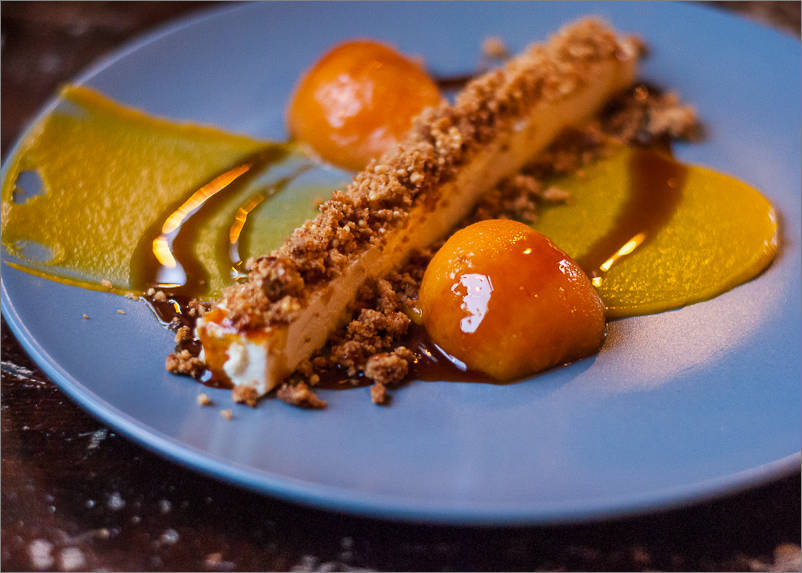 Upstairs at The Ten Bells
84 Commercial St,
London
T: +44 20 7366 1721
map