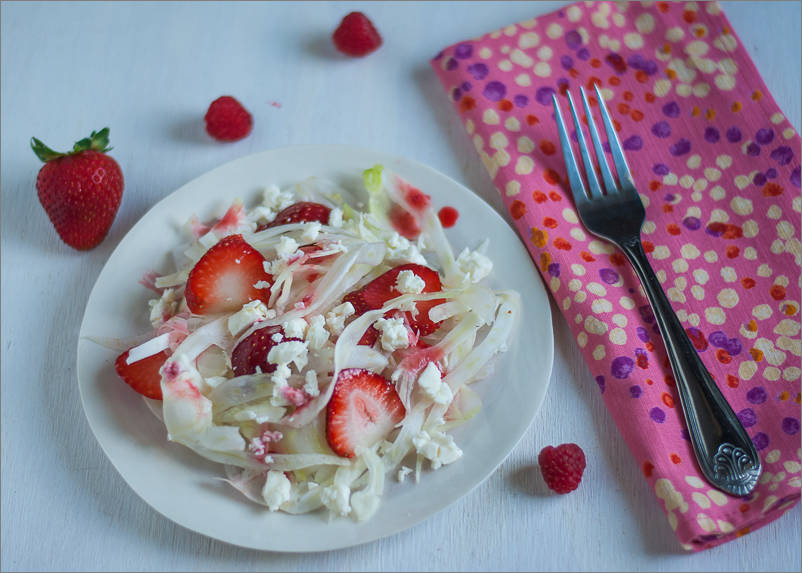 One of the great things about early summer days is the immediate effect the warmer weather has on our diet – an intrinsic need to cleanse and detox our bodies. Seeing all the gorgeous and colorful new produce at the farmers markets makes us yearn for crisp salads and sweet, juicy fruits which there seem to be infinite variations of. June is especially abundant with short lived favorites such as rhubarb, asparagus, and insanely flavorful strawberries and you should make the most of them right about now.
Strawberries are on most people's favorite fruit list and this time of year you really don't need anything else to enjoy them fully since they're so sweet. I like them so much I keep on trying to incorporate them into every meal which is why I thought that Fennel, Strawberry and Feta Salad was perfectly suited. It's a lovely summer salad and although I know some of you reject the thought of any fruit near your greens, I can tell you this refreshing and seasonal version is the best way to jump in.
The crunch of the thinly shaved fennel, the softness of the strawberries and the salty Feta cheese are full of unexpected flavors and textures and make one of those sweet savory combos that barely needs any dressing. A few drops of a fresh raspberry vinaigrette is all you need to round it up and produce a real feast for the eyes as much as for the palate.

Fennel Salad with Strawberries and Feta
Recipe fromLa diète Scandinave
Active time: 20 minutes
Total time: 50 minutes
Makes 4 servings

1 fennel bulb
¾ cup strawberries
¾ cup feta cheese
½ cup raspberries
2 tablespoons raspberry vinegar

Thinly slice the fennel with a mandoline. Soak the slices in a bowl of cold water for 30 minutes to let them curl slightly. Drain them well.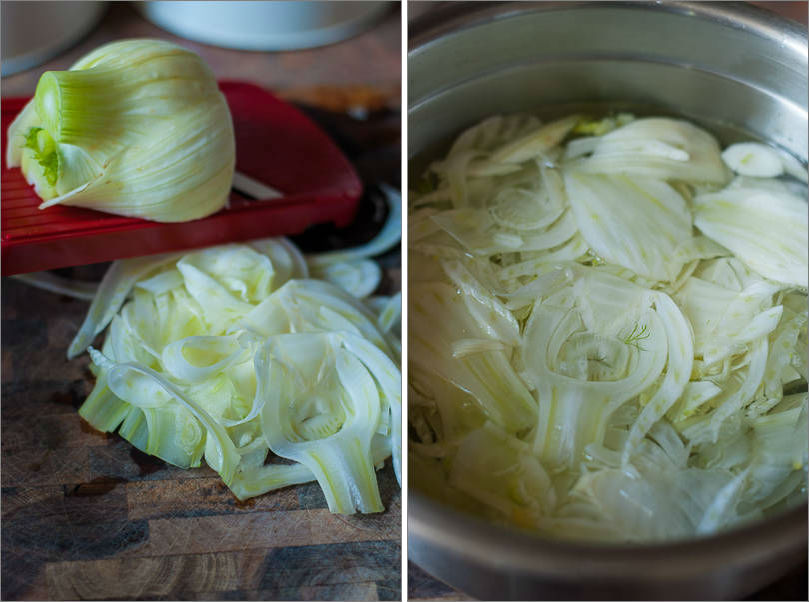 Cut strawberries in half (or slice them if they're big) and mix them carefully with the fennel. Make the dressing by mixing well the raspberries with the vinegar.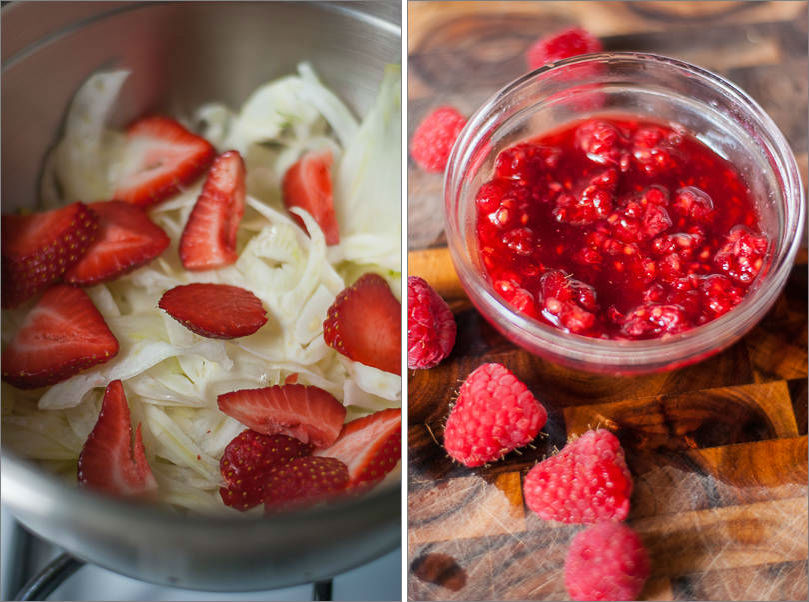 Place the salad on plates, crumble the feta over it and drizzle with the dressing.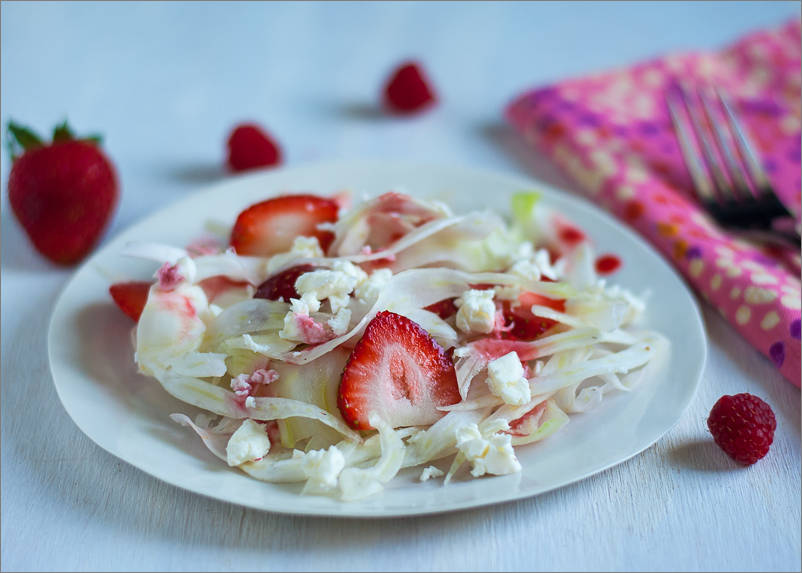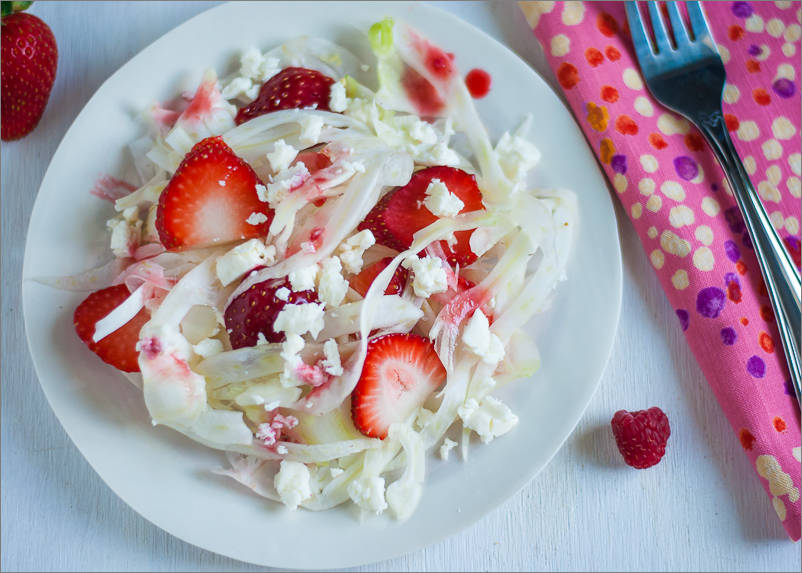 Print This Post