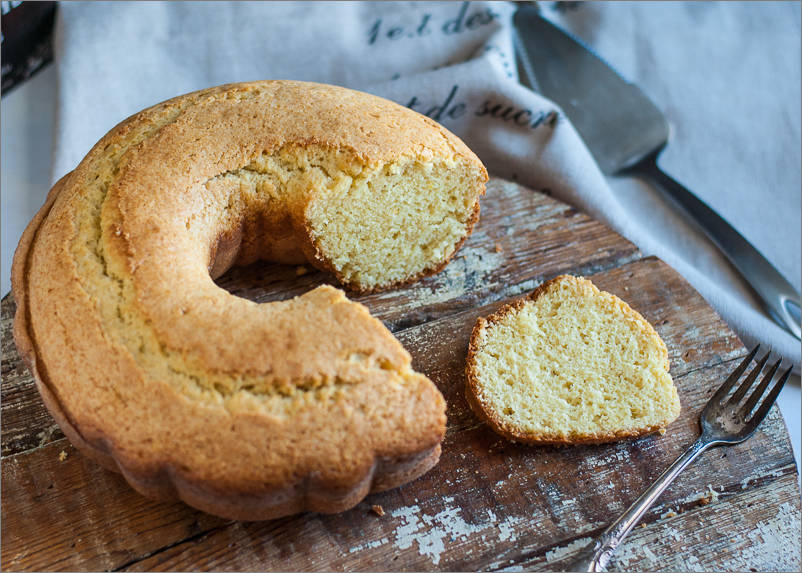 Everyone knows about the benefits of olive oil and its wonderful use in our cooking, but what about in our baking? Few actually are aware that olive oil can replace butter in most baking recipes and usually with great success. While you could start by testing the switch in your familiar recipes, there's no better way to really taste and reap the benefits than by making a humble though extremely flavorful olive oil cake.
Light enough for hot summer days and easy enough for anyone to make from scratch, olive oil cakes are the perfect not-too-sweet companion to your morning coffee or afternoon tea (and pretty much anytime in between). Though you don't need to buy top shelf olive oil to make an excellent cake here, you'll definitely see the difference especially if you go with one packed full of flavor – the cake will be that much better.
Olive oil in the batter is the secret to a very moist, tender cake with a soft crumb and beautiful golden crust. It looks like a simple rustic cake but has a lot of character and though it is perfect as is, it also pairs beautifully with fresh fruits, citrus in particular (hence the Grand Marnier in the recipe!), and anything tangy like yogurt. It can keep itself for days and you can always toast some slices for breakfast, with a bit of fruits and yogurt it's one super healthy start of the day!

Olive Oil Cake
Recipe from Saveur magazine
Active time: 20 minutes
Total time: 1h15
Makes one 9″ cake
1 tbsp. butter
3 cups plus 2 tbsp. flour
4 eggs
1 cup sugar
1⁄4 tsp. lemon zest
3⁄4 cup quality extra-virgin olive oil
2⁄3 cup milk
3 tbsp. Grand Marnier or other sweet citrus-flavored
liqueur
2 tbsp. baking powder

Preheat oven to 325°. Grease a 3″-deep round 9″ cake pan and the outside of a heavy 3″-deep 3″ ovenproof ramekin or bowl with butter, then dust with 2 tbsp. of the flour, tapping out excess. Put ramekin or bowl upside down in center of prepared pan. Alternatively, grease an 11-cup bundt pan with butter and dust with flour. Set prepared pan aside.
Beat eggs and sugar together in a large mixing bowl with an electric mixer on medium-high speed until pale yellow, about 1 minute. Add remaining 3 cups flour, lemon zest, oil, milk, and liqueur and stir with a wooden spoon until well combined. Add baking powder and stir until thoroughly combined.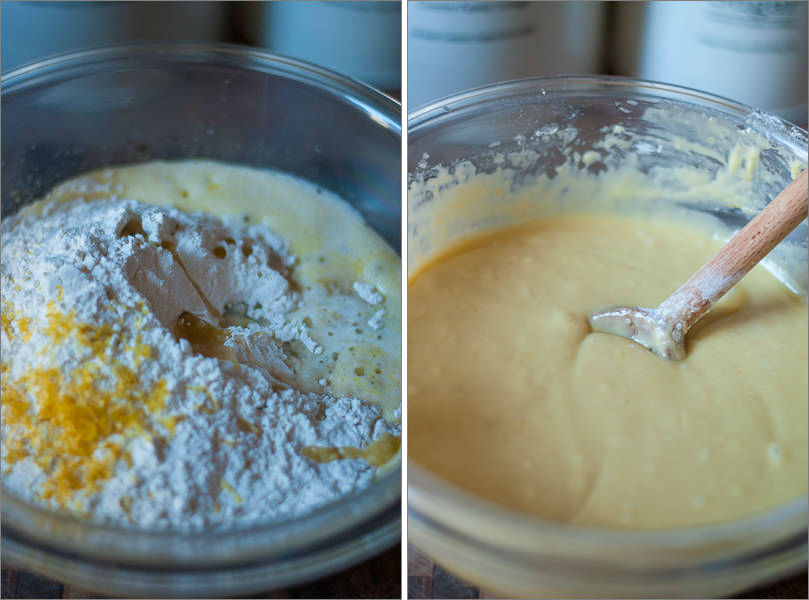 Holding ramekin or bowl firmly in place, spoon batter into prepared pan around ramekin or bowl or spoon batter into bundt pan, if using, and smooth out top with the back of the spoon.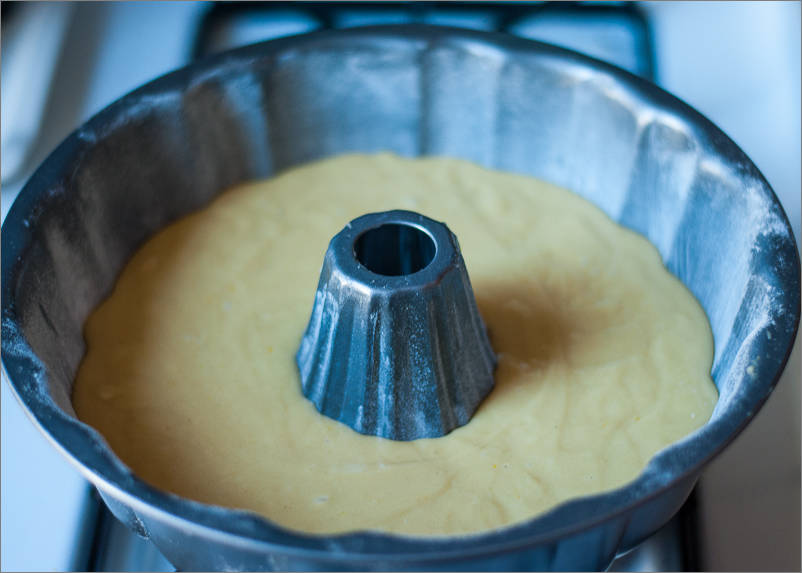 Bake until cake is deep golden brown and a wooden skewer inserted in center comes out clean, about 40 minutes. Transfer cake to a wire rack to let cool completely, in its pan.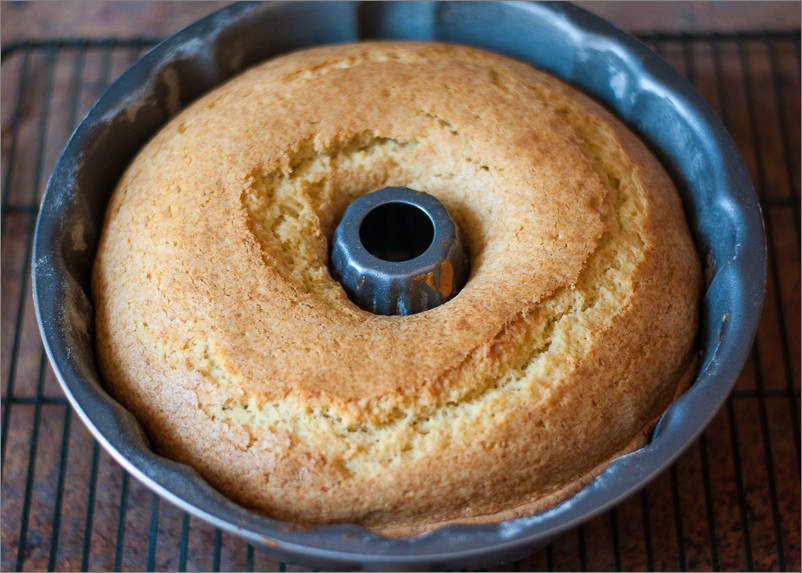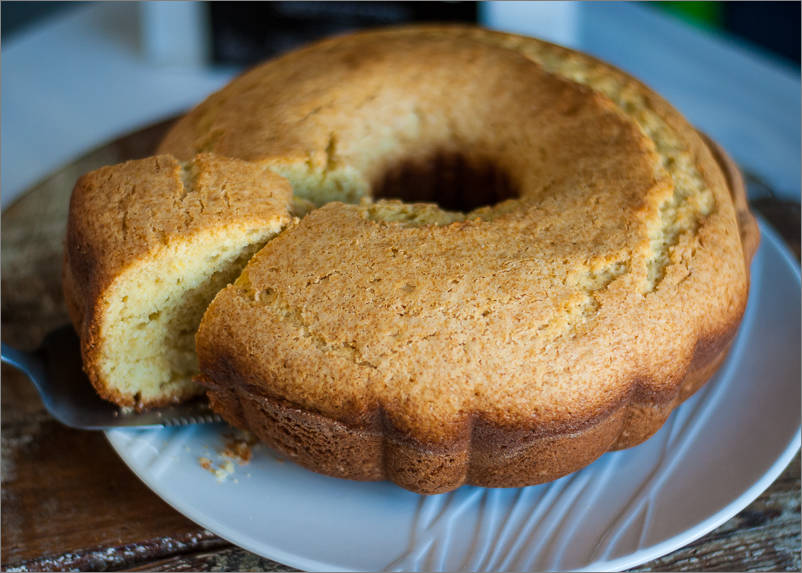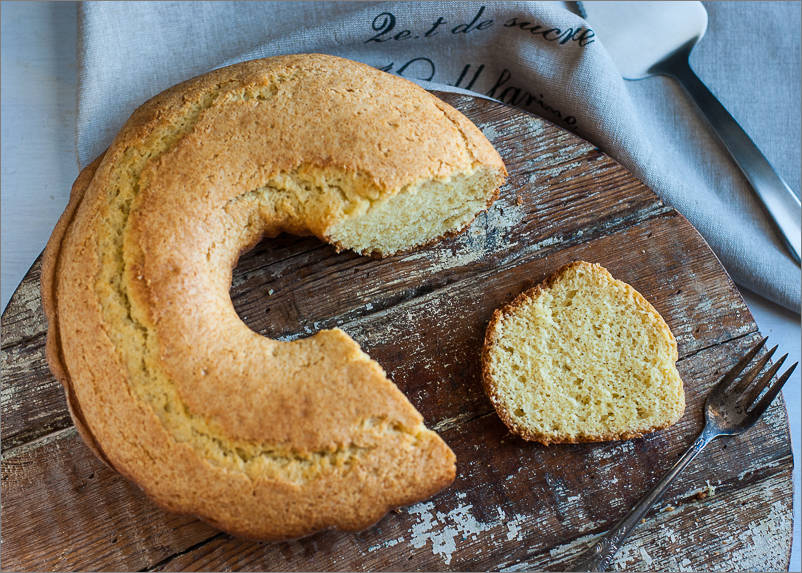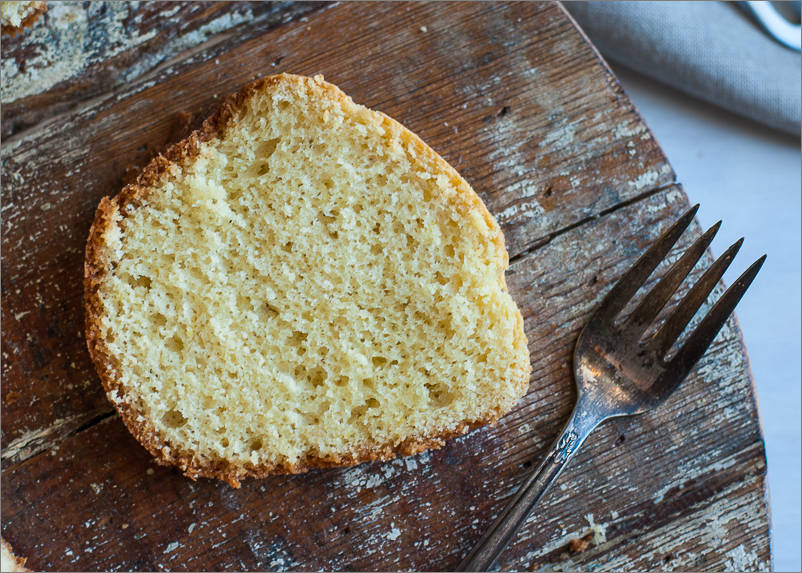 Print This Post