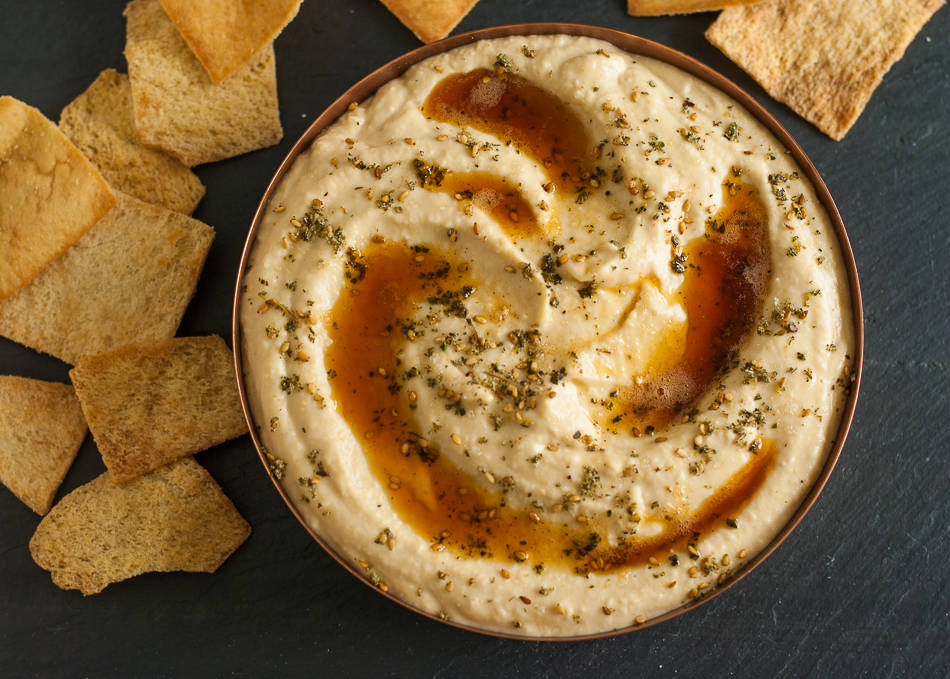 Hummus is so easy to make, I wonder why people keep buying it at the store. Once you've had homemade hummus it'll be hard for you to go back to the commercial varieties, especially considering you can customize it to your liking in a million different ways. It really is special.
Some like it lemony, some super garlicky and others will top it with olives, peppers, chickpeas, etc. I like mine rather plain with a good olive oil and a generous sprinkling of Za'atar. Call that Middle Eastern style. I fell in love with Za'atar on a trip to Jordan and I miraculously still have plenty of that fragrant dried herbs and spice blend. It pairs brilliantly with hummus, and I honestly have yet to find a dish that didn't benefit from it – it might have just become my new favorite thing.
To kick things up a notch, I went with this recipe which adds a deliciously smoky paprika butter. It's an extra step to my usual preparation but well worth it, the pools of melted butter definitely bringing this hummus to the top. Only thing to remember is to keep the hummus at room temperature so the butter doesn't harden. As it makes a pretty big quantity, this is perfect for when friends pop over or to bring to your next dinner party. Serve with toasted pita chips and crudités.

Hummus with Smoked Paprika Butter and Za'atar
Recipe from Food and Wine magazine
Active time: 30 minutes
Total time: 2hrs plus overnight soaking
Makes 5 cups
1 1/2 cups dried chickpeas (12 ounces), soaked overnight and drained
Salt
2 large garlic cloves, minced
2 tablespoons fresh lemon juice
1/2 cup extra-virgin olive oil
1 cup tahini (8 ounces)
1 stick unsalted butter
1/2 teaspoon sweet smoked paprika
1/4 teaspoon hot smoked paprika
1 teaspoon za'atar
Crudités and/or pita chips and bread, for serving

In a saucepan, cover the chickpeas with 4 inches of water; bring to a boil. Simmer over moderate heat, skimming, until the chickpeas begin to break down, about 1 hour and 15 minutes. Season with salt and let cool in the water; drain, reserving 1 cup of the liquid.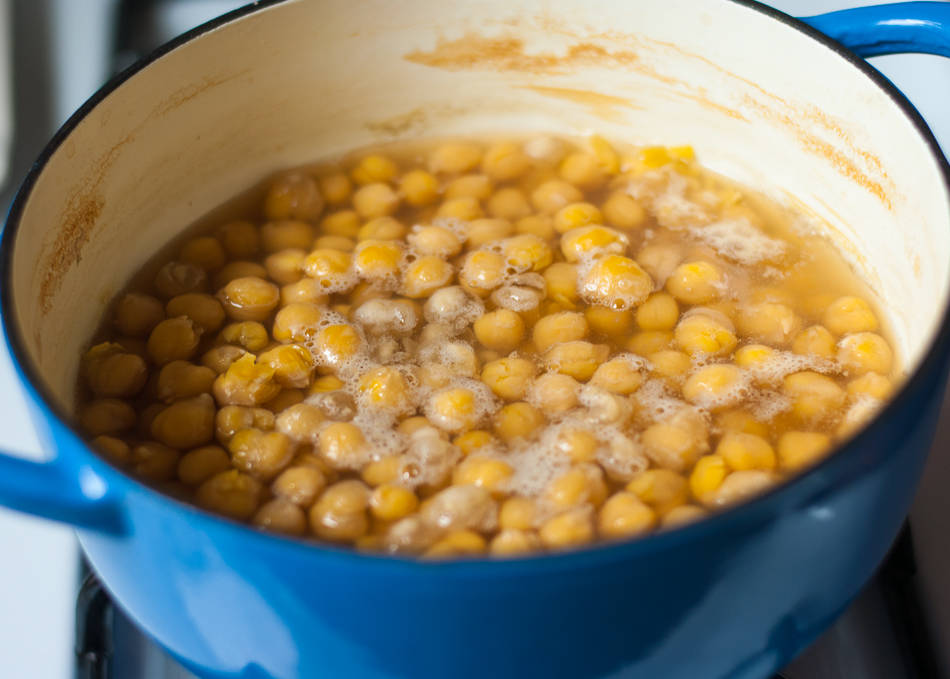 Transfer the chickpeas and reserved cooking liquid to a food processor. Add the garlic and lemon juice and puree until smooth. Add the olive oil and tahini and process until creamy.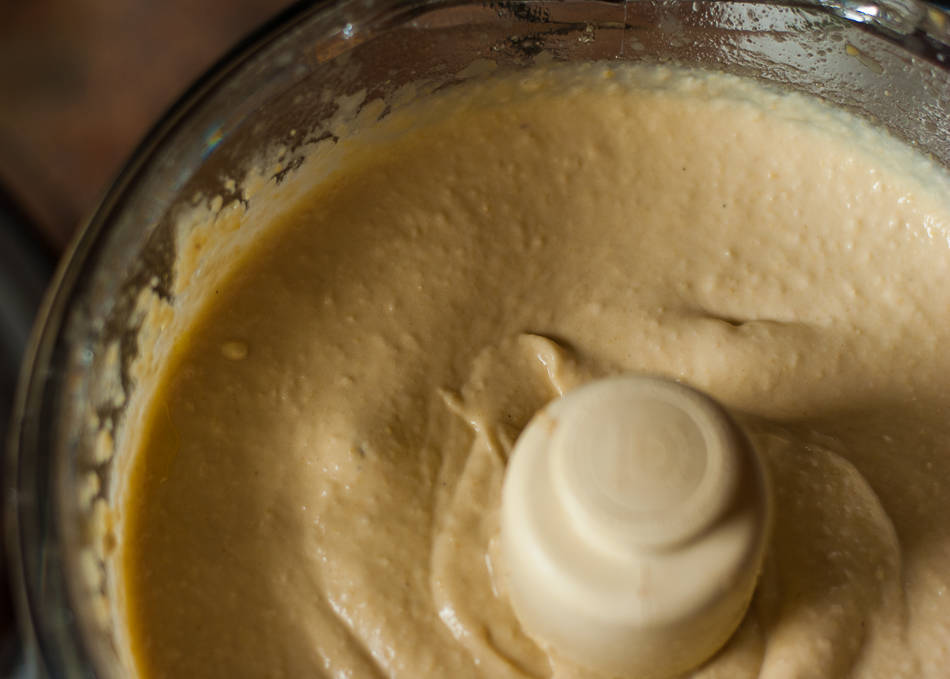 In a medium saucepan, melt the butter over moderate heat until the milk solids just begin to brown, about 5 minutes. Stir in both paprikas and cook for 1 minute. Pour the mixture into a heatproof cup and let the solids settle to the bottom.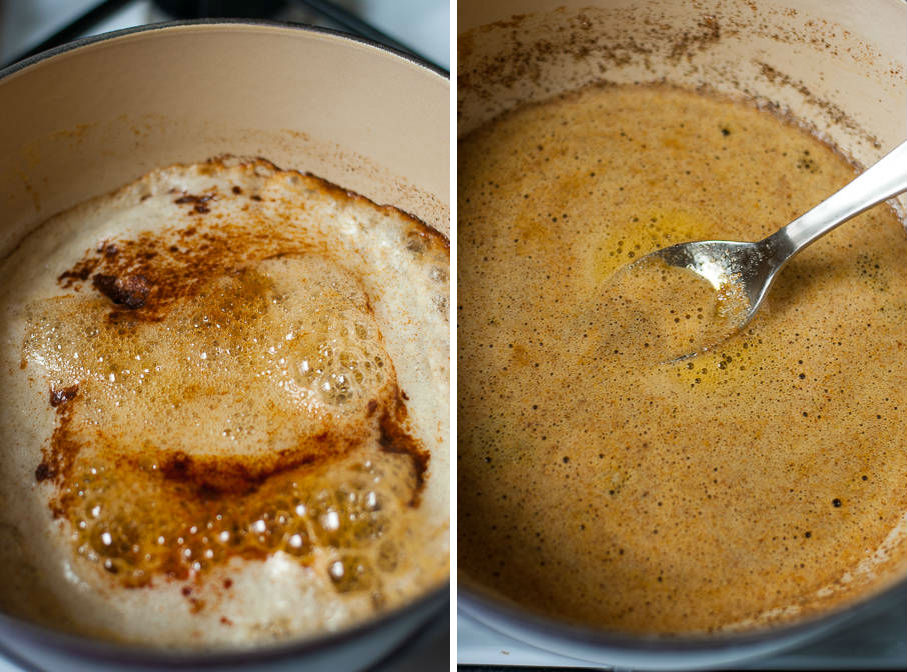 Season the hummus with salt and mound on a platter, making deep canyons with the back of a spoon.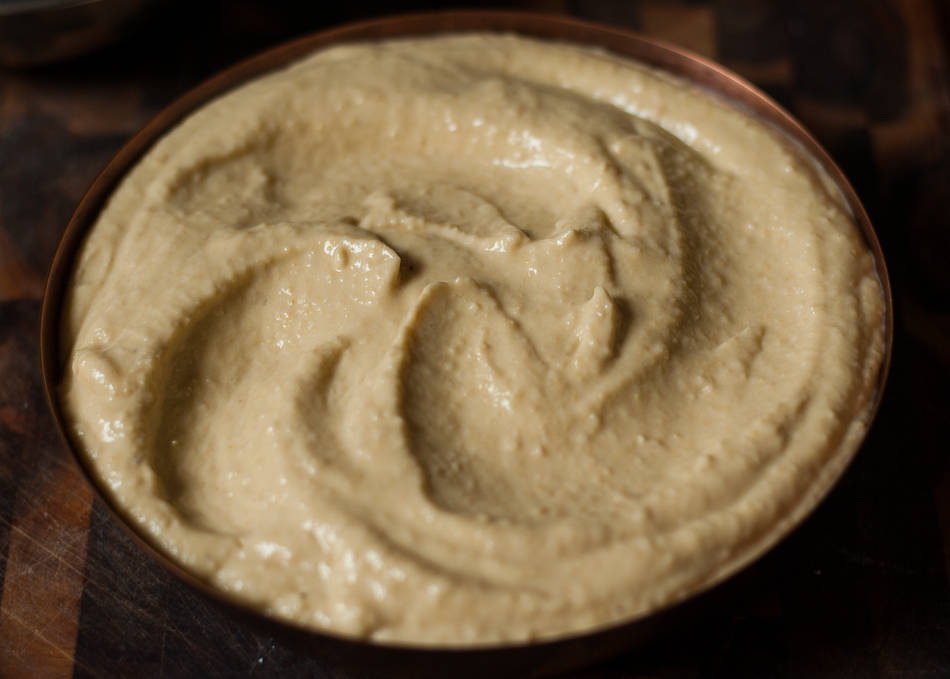 Pour off the clear butter, discarding the solids. Drizzle the warm butter on the hummus and sprinkle with the za'atar. Serve with pita chips.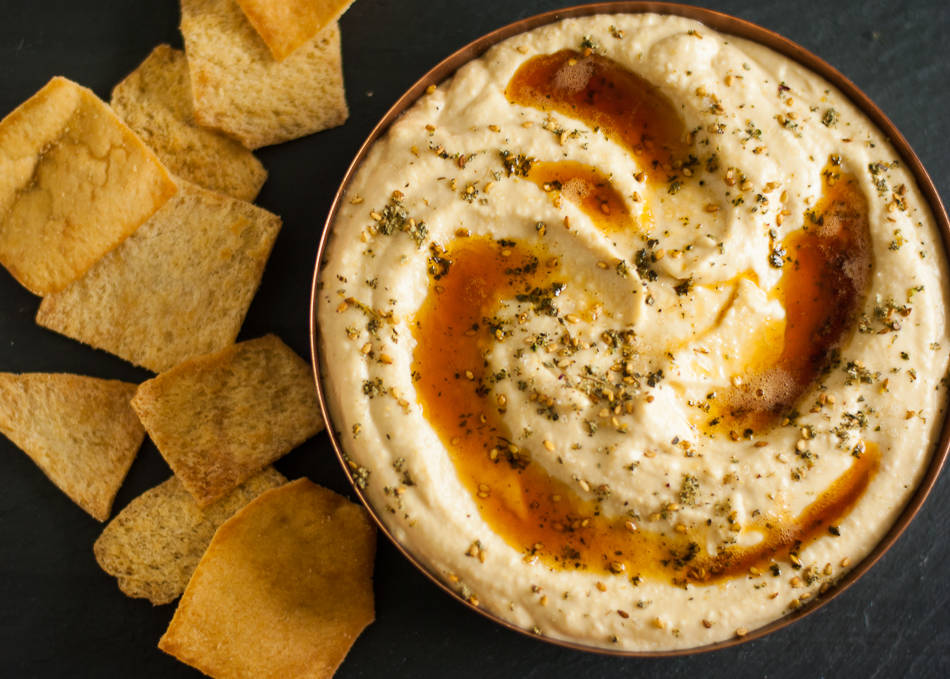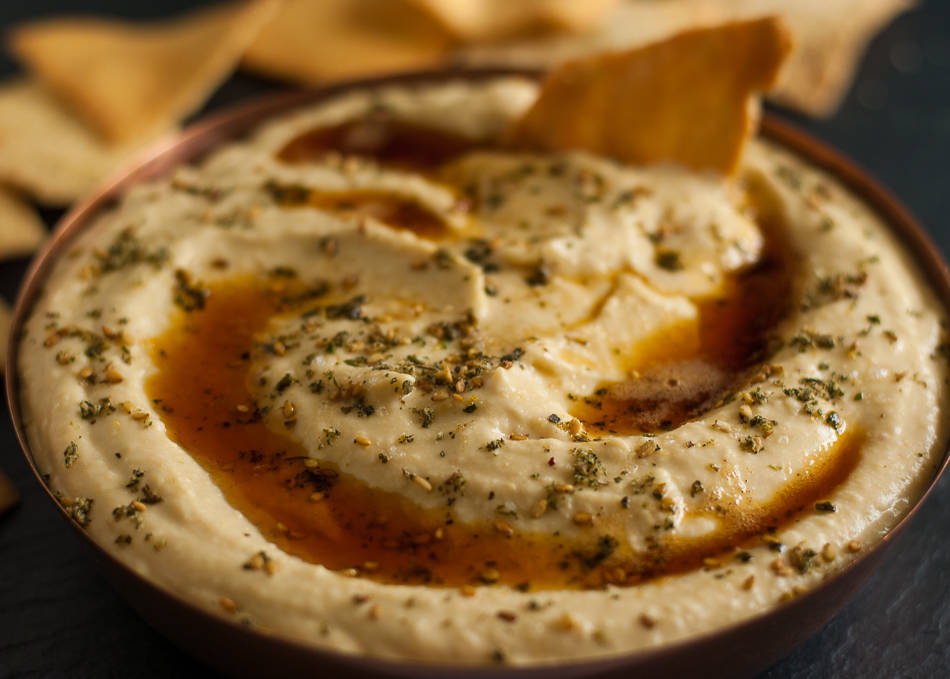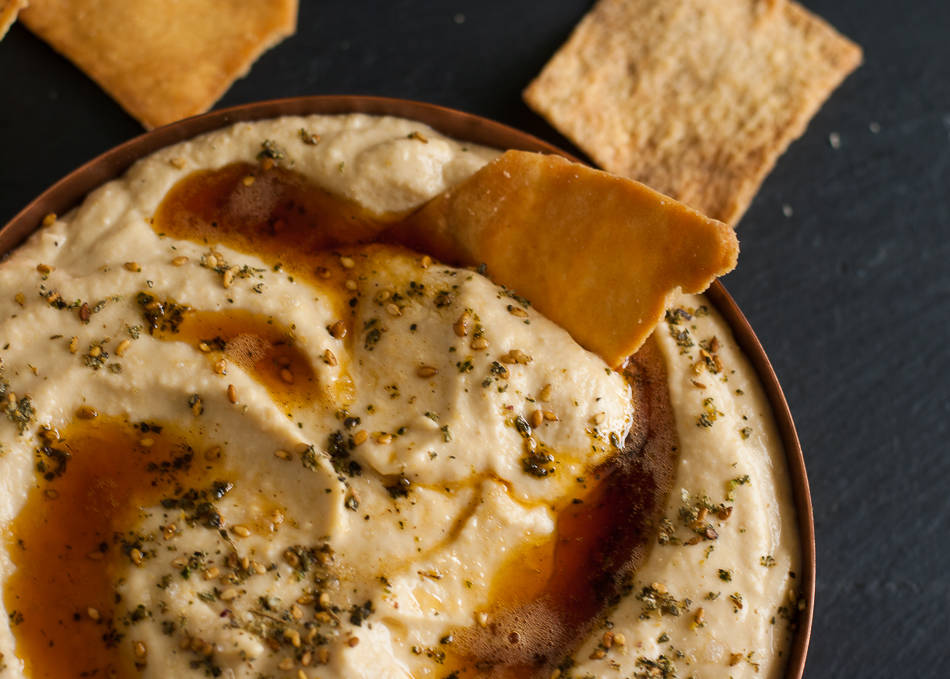 Print This Post