Officially becoming one of the year's most anticipated food events, the twice yearly glutton fest from iconic chef Martin Picard has made his sugar shack north of Montreal a destination restaurant for an increasingly international crowd. The unique concept has even graced the pages of Food & Wine Magazine where it featured near the top of a list of 100 Restaurants Worth a Pilgrimage.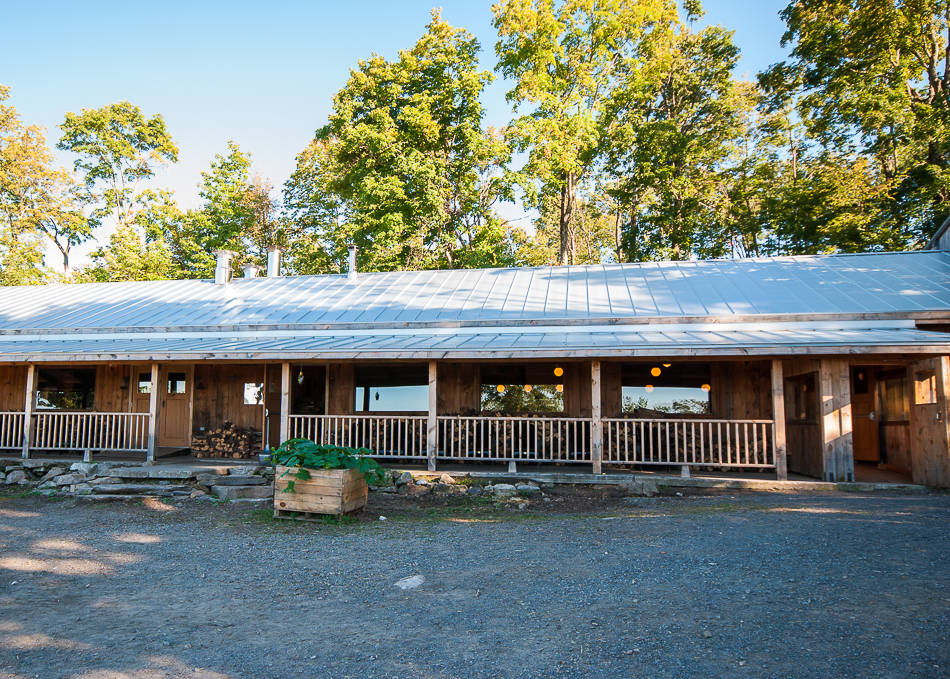 Famous for having created the 'Foie Gras Poutine' and the reputable Au Pied de Cochon restaurant in Montreal, chef Picard has turned his obsession with all things pork, foie gras, and other carnivore deliciousness into a coma-inducing food circus that leaves first timers gaping in awe. For those new to the sugar shack concept which has filled my childhood with many sweet memories, imagine a boisterous room in a wooden cabin where everyone eats communal style from a seemingly unending series of gigantic platters filled with maple syrup-doused and greasy 'French Canadian' breakfast dishes. It's sweet and artery clogging, and we love it!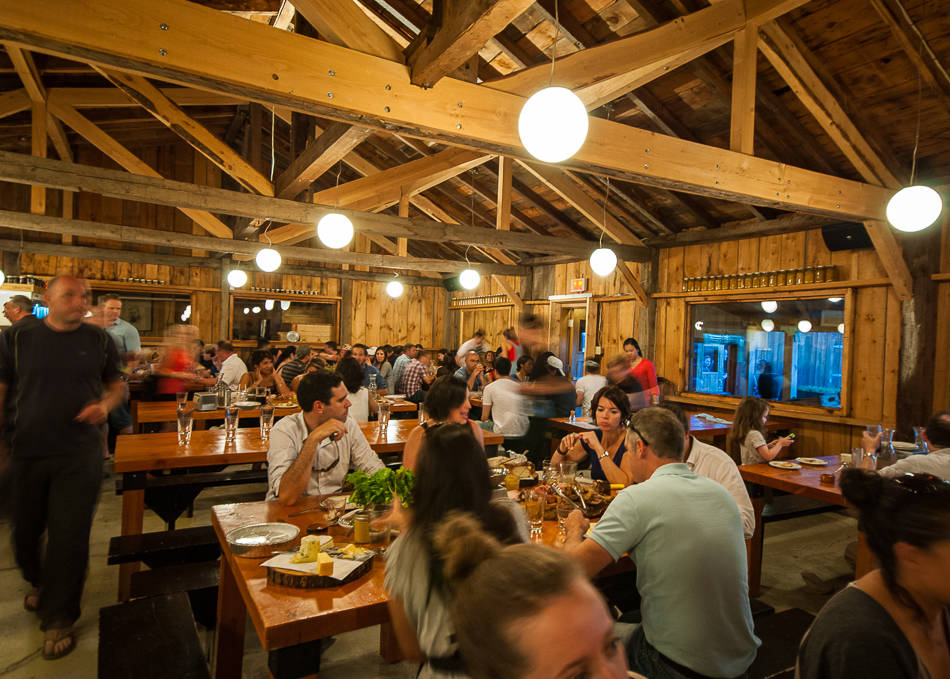 The Cabane À Sucre Au Pied de Cochon has been opened for 4 years now during the sap season (March to April or May) and since last year has added a fall menu inspired by the apple harvest for a couple of weeks in August – October. I had the chance this year to attend the opening weekend in late August to finally seek my teeth into this incredible feast of fat and sugar, making sure to fast all day before going! This being one of the most coveted places in all of Quebec, it's nearly impossible to get a seat and reservations had to be made on April 1st, all gone by the end of the day…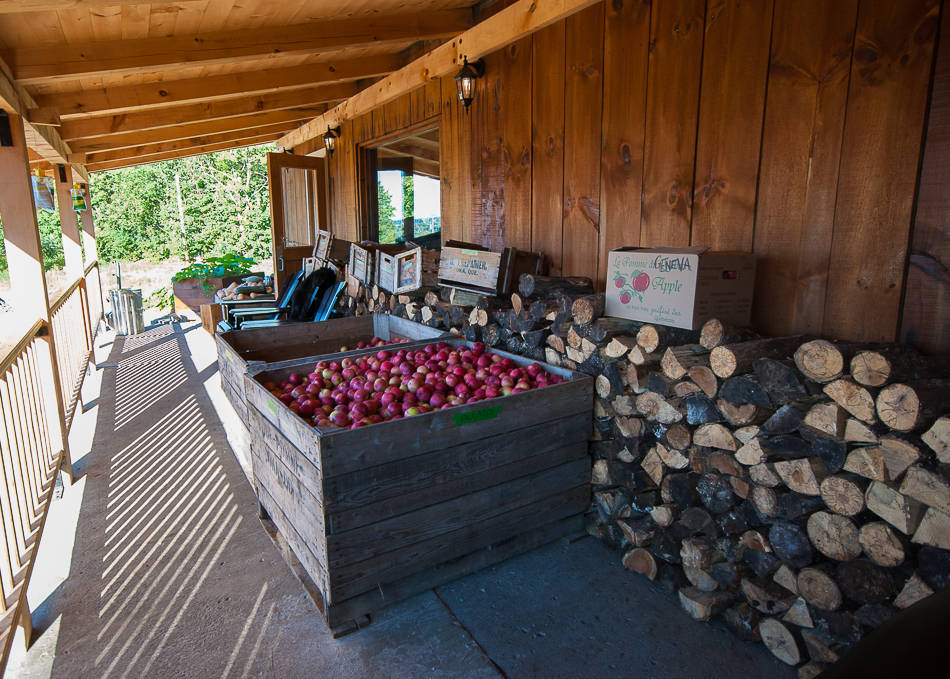 There is a fixed rate of $50 not including tax, tip, or drinks and after seeing the quantity of food you get this will seem like one hell of a deal. You have to walk in the charming cabin and embrace the excess and especially the food lethargy that is sure to follow and you'll have a night you'll remember for a long time. Pace yourself even though it'll be hard to and don't be too disheartened at the sight of all the food left on the table, you'll be given a set of containers at the start of the marathon meal to prepare your own doggy bags…genius!  I'll let the pictures speak for themselves and only mention that yes, it's as creative as everything chef Picard touches and the local motto means that everything has been sourced only a few miles away…now dig in!
Pre-dinner drinks to warm up the room included a twist on an Irish car bomb and a special Apple martini.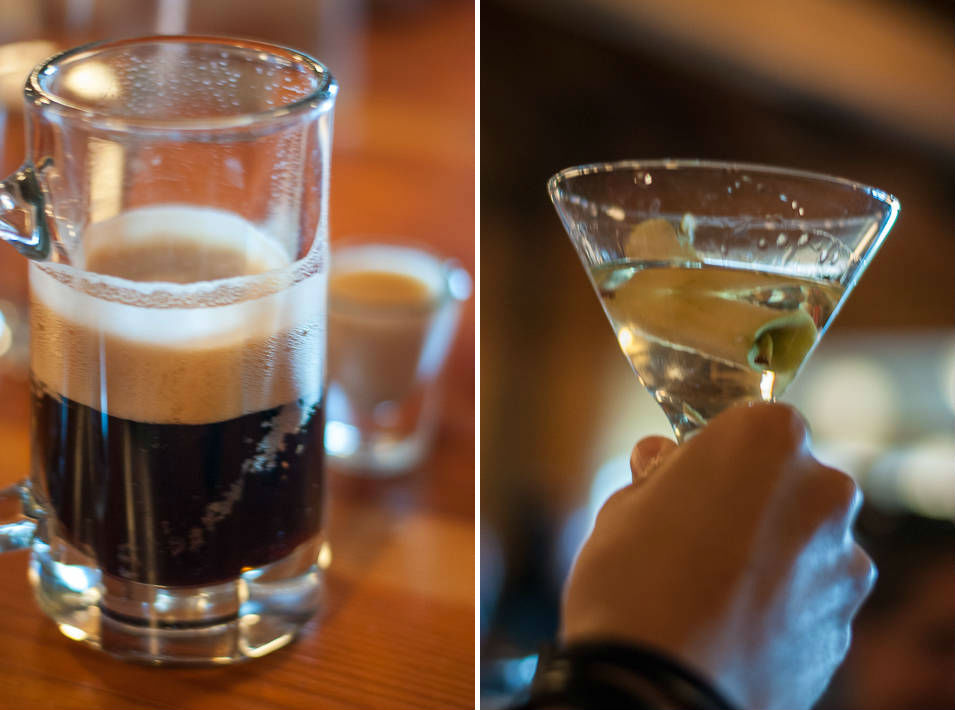 No surprise here that the meal starts with a big lobe of duck foie gras sitting on top of an apple and cheddar tart with caramelized onions…enough said.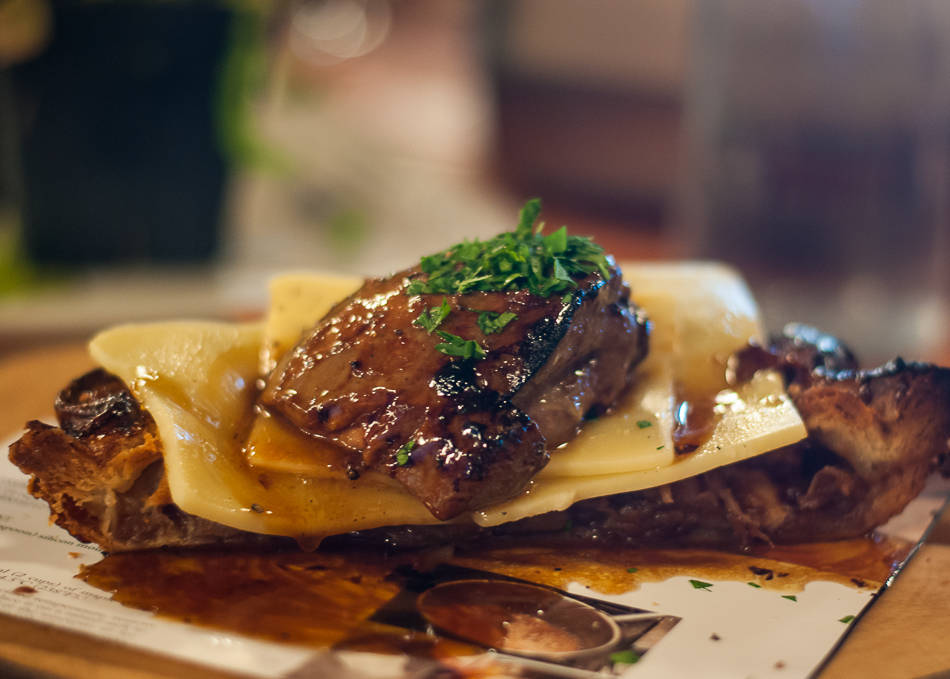 The hearty stew was loaded with chicken, duck, pork, sturgeon and fall vegetables and could easily have been a meal in itself.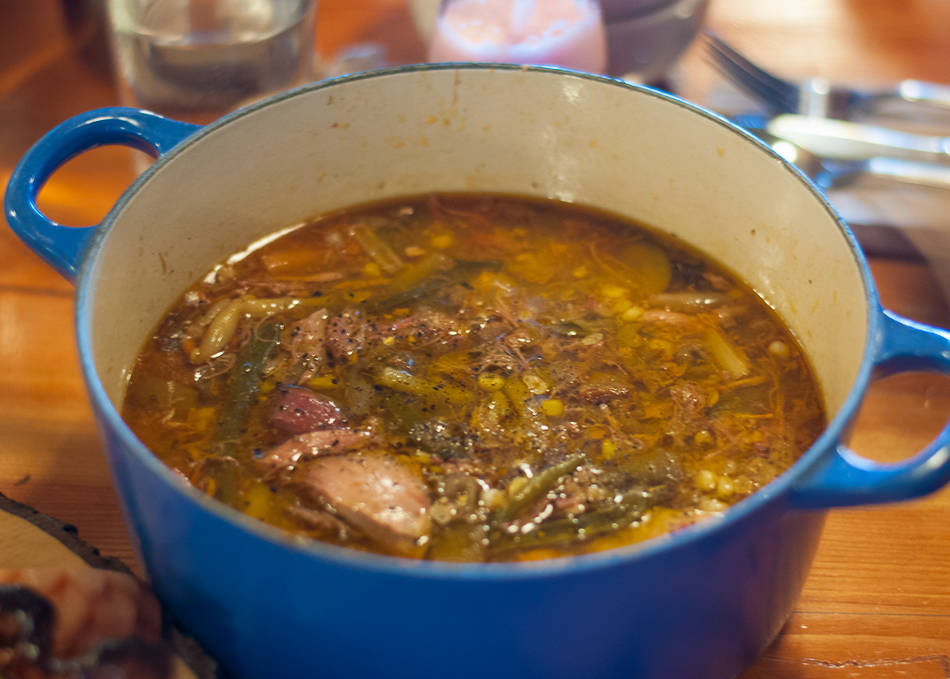 The green salad came still in its growing container and already sprayed with a delicious dressing. All we had to do was use the included scissors to cut our portion and sprinkle a bit of garnish from the table… terribly fun and original!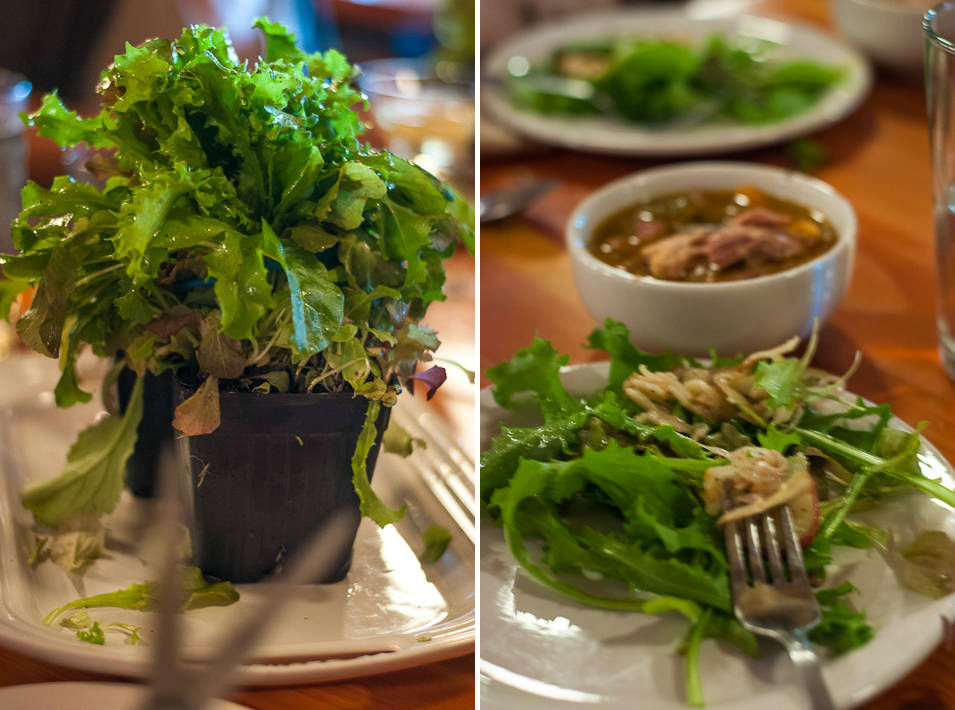 Squash risotto with apple concasse and sausage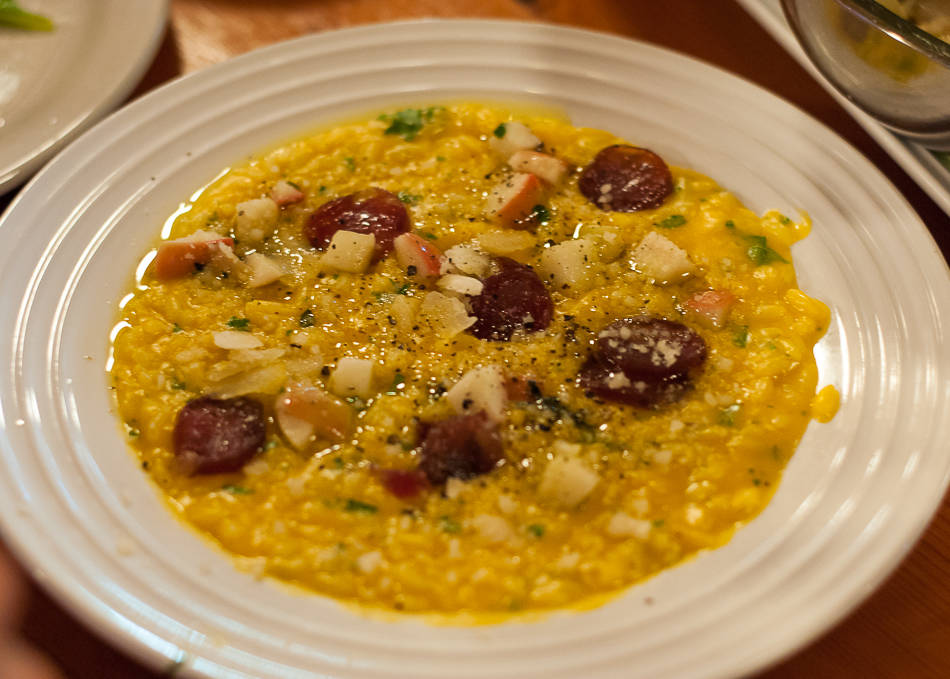 The main dish is a gargantuan meat platter, everything homemade, with way more cuts of meat anyone could manage: pigs foot, garlic sausage, smoked meat, pork loin, pork shoulder, marinated tongue, mortadella and pepperettes. Thank god for the doggy bags…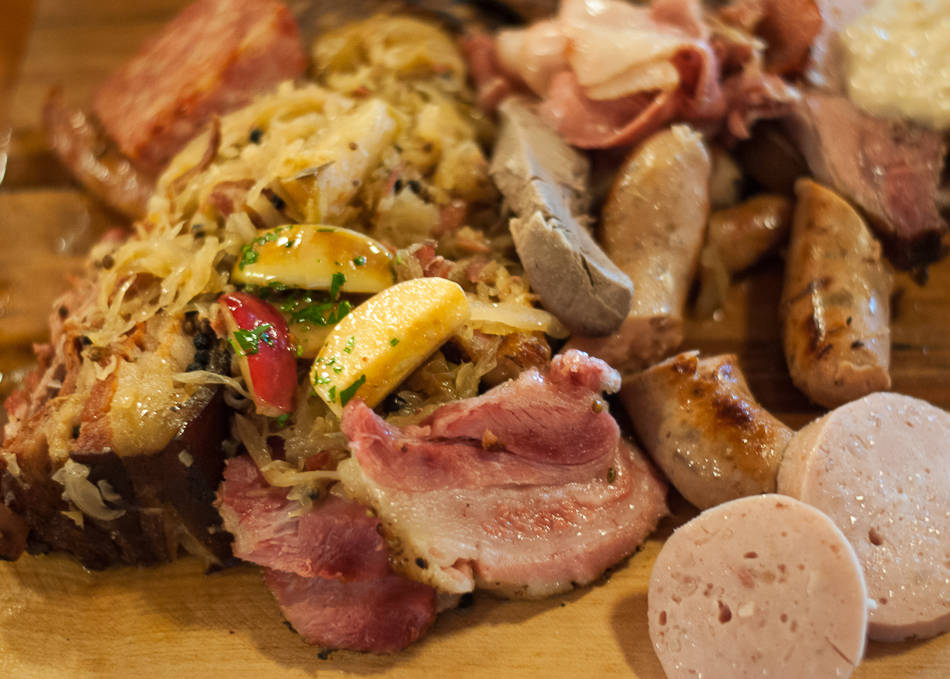 The cheese tray, served with an assortment of crusty bread, mixed some known French cheeses such as l'Epoisse and a few made especially for the Cabane. They all went down really well despite our fullness.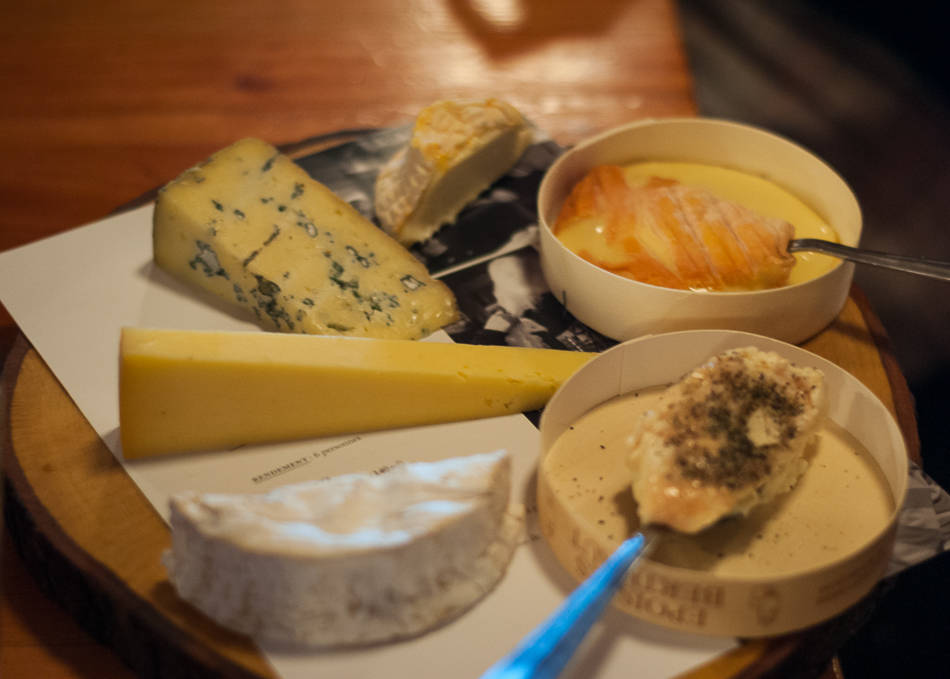 Squash and honey Mille-Feuille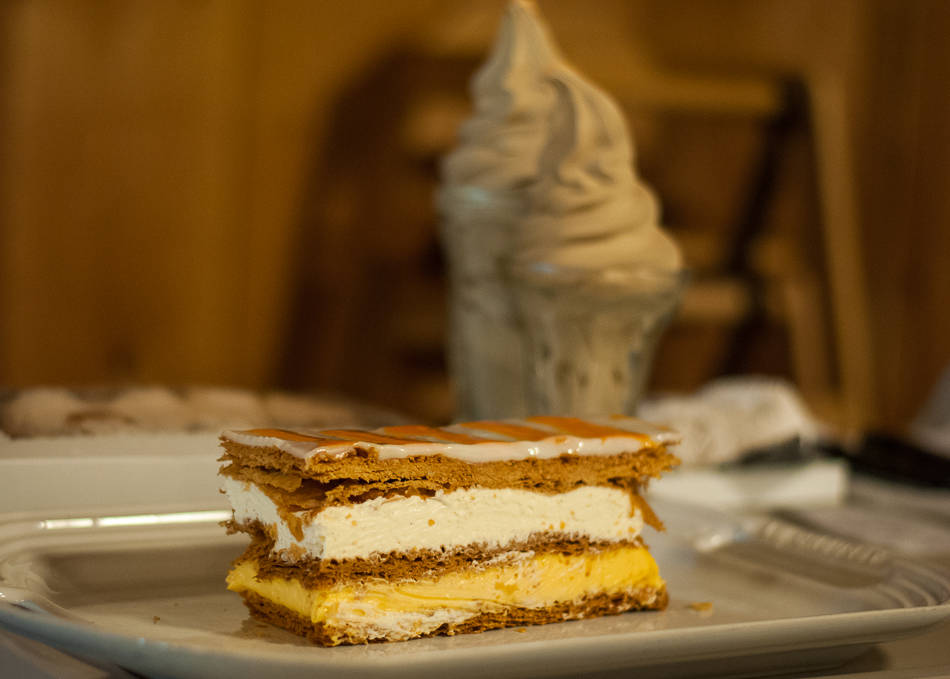 Soft serve squash and black beer ice cream and Apple & cinnamon beignets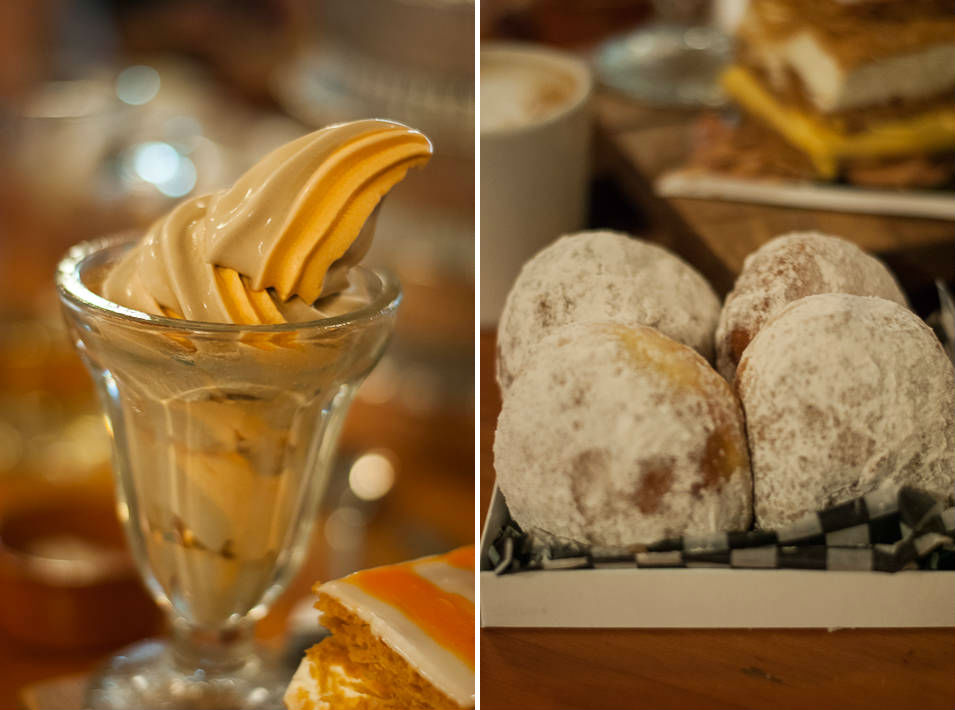 Warm apple and cinnamon beignets…hmmm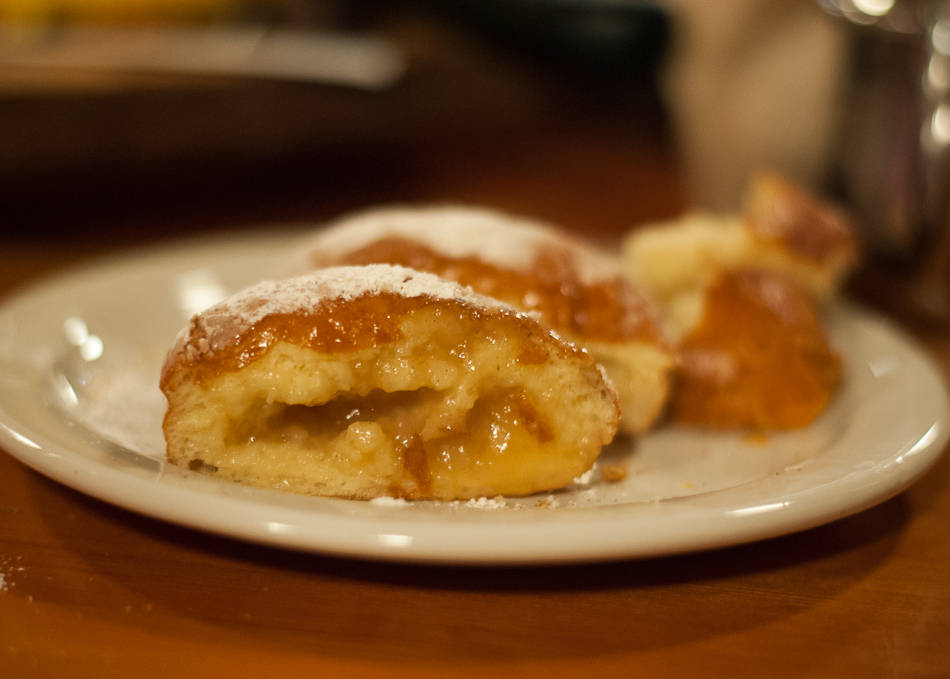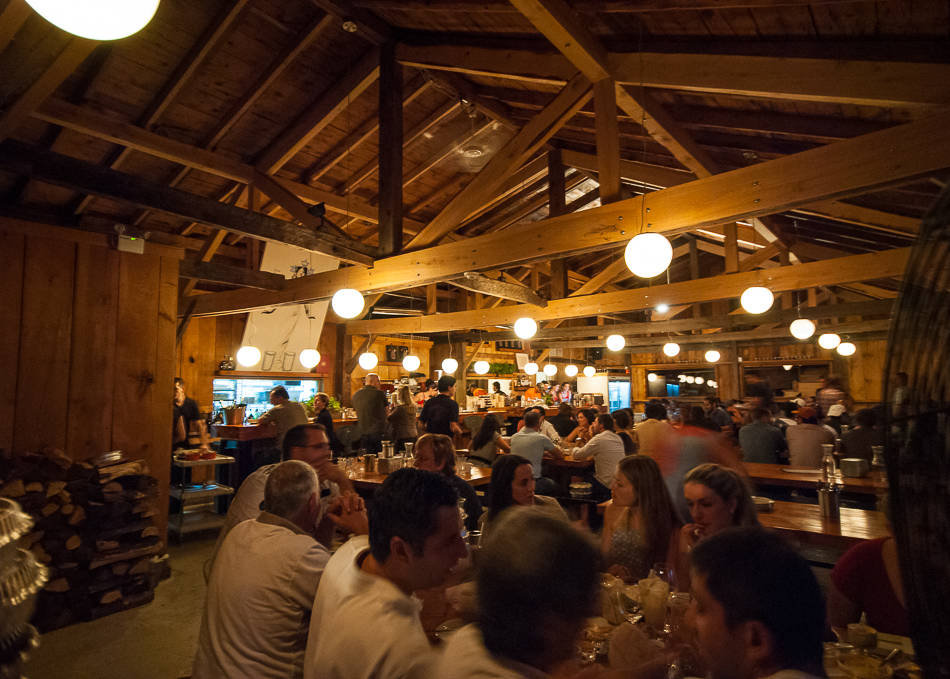 Don't forget to pick up some sweets to take away…candied apples and caramel popcorn anyone?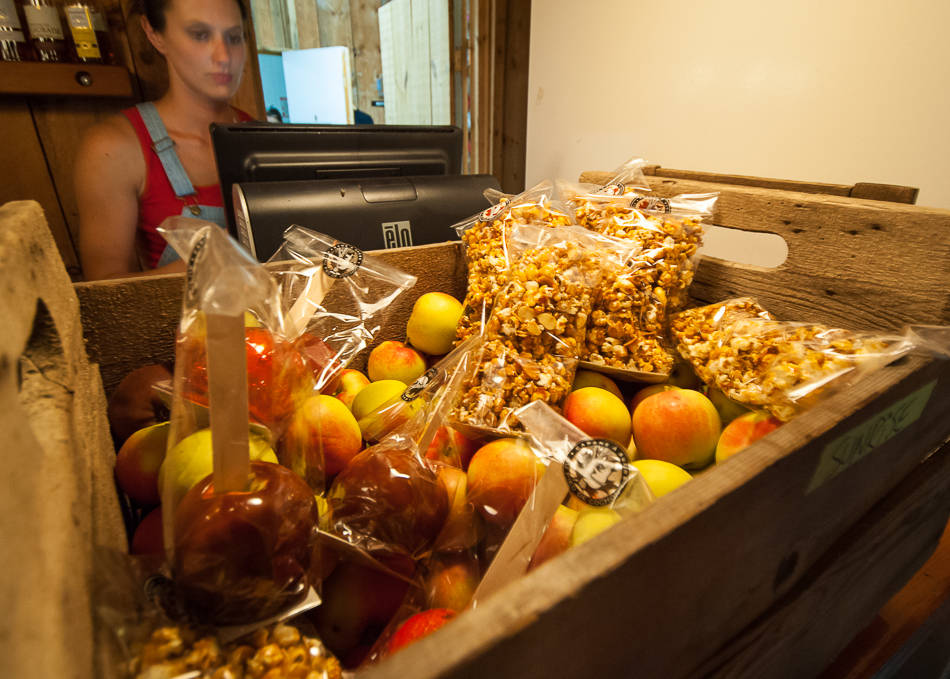 You can take a peek into the gigantic kitchen where all the magic happens.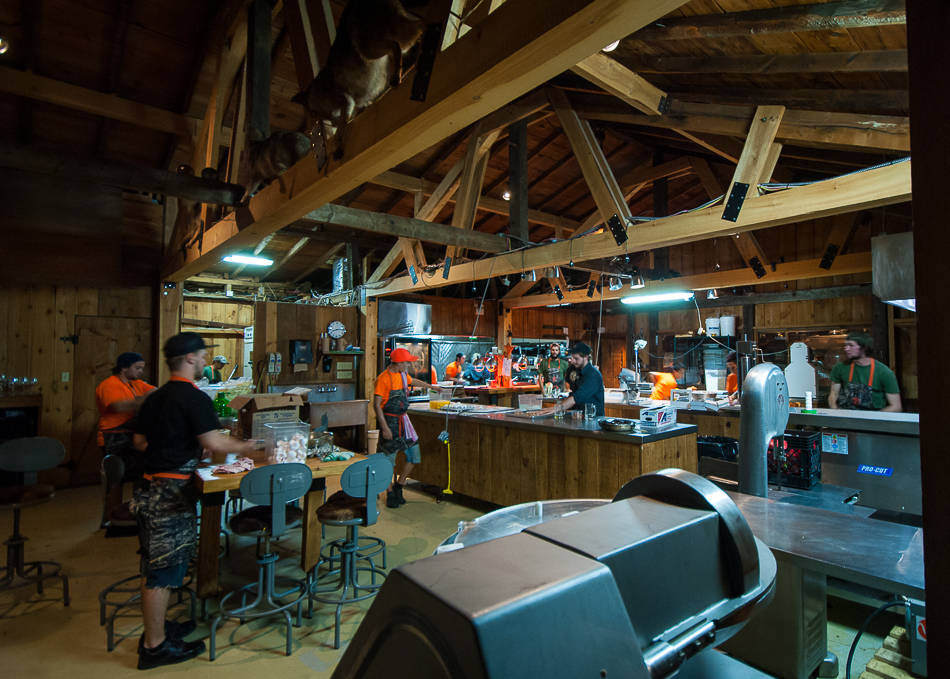 The large veranda is perfect to take in the fresh country air and digest a bit before hitting the road again.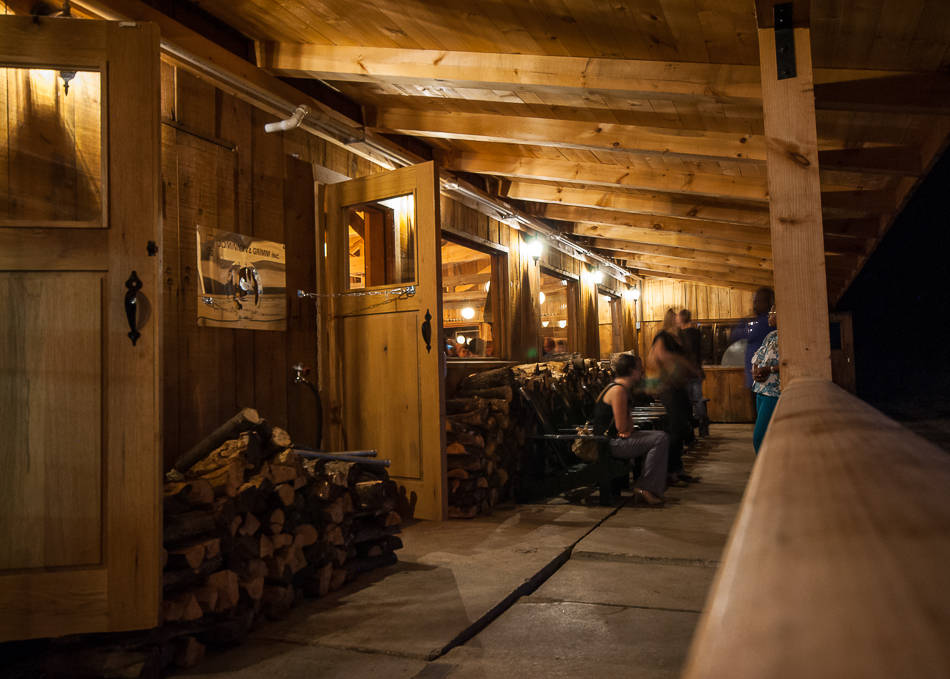 Cabane à Sucre Au Pied de Cochon
11382, rang de la Fresnière
St Benoit de Mirabel, QC
T:+1 450-258-1732
Map