New Nordic cuisine, once a rather obscure concept, has taken on a new life since the crowning of Noma in Copenhagen as the World's Best Restaurant three years in a row. With reservations almost impossible to score and let's not forget the 3.8k miles flight needed to get there, the opening late last year of Aska in Brooklyn seemed like the perfect plan B to satisfying one's desire to try Noma's inventive cuisine.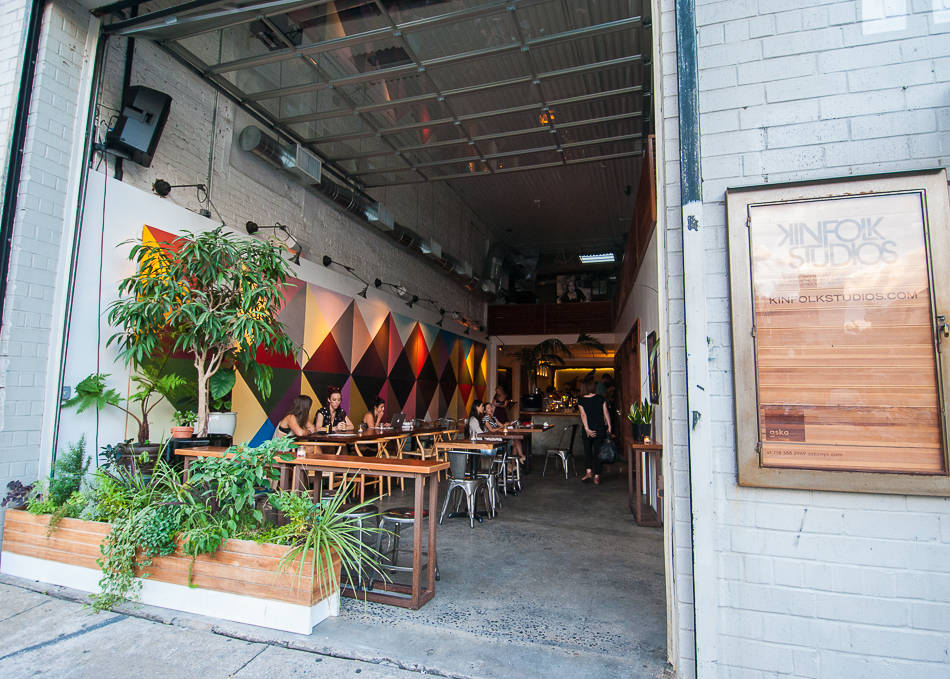 Not without its own 'top of the list' feature (Aska was recently included on Bon Appetit's Best New Restaurant in America list – the only one in New York), the small restaurant and bar is definitely cool looking tucked into an art-and-design studio in Brooklyn's hip neighborhood of Williamsburg. A nightly changing tasting menu for 24 lucky dinners emerges from the open kitchen and impresses with its innovative twists, refined flavors, and sometimes weird touches that defines the native cooking of its Swedish chef, Fredrik Berselius.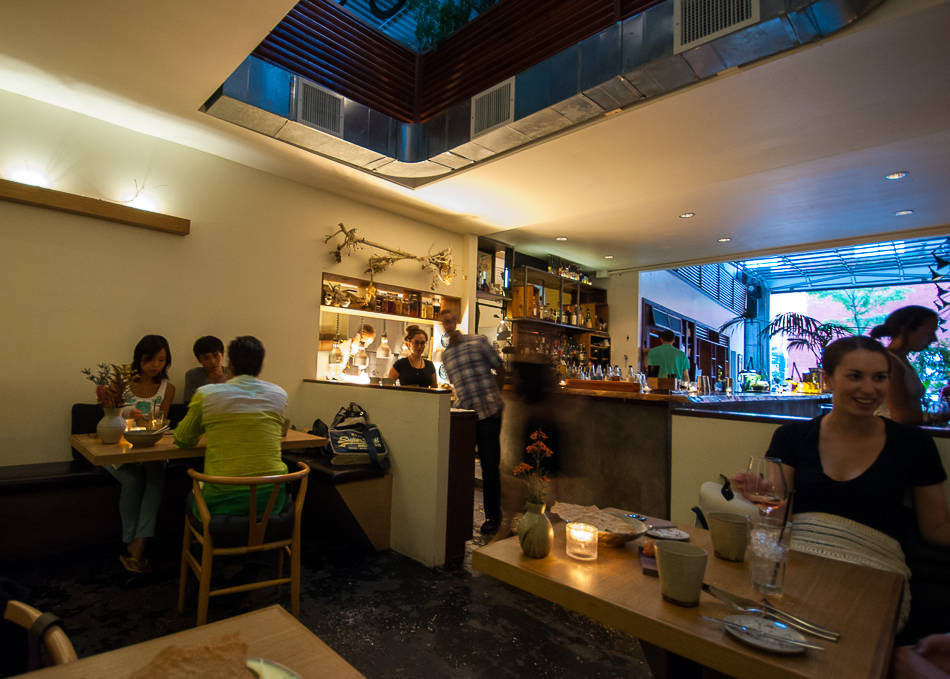 The meal is a lovely succession of simple-looking though complex small dishes with each of them being served and described by someone different every time, whether it's a waiter, one of the cooks or the chef himself. Like any Scandinavian cuisine, Aska is big into foraging and you'll get plenty of leaves, berries, spruce, etc, all beautifully presented on rough earthenware made especially for them by a potter upstate. This is certainly adding to the fascination factor, as much as the price tag which at $65 for such a boundary-pushing 7-course tasting menu and some snacks is high on value-for-money list.
Salty brown-butter flatbread is perfect for scooping up the salted whipped butter that's smeared on the side of the bowl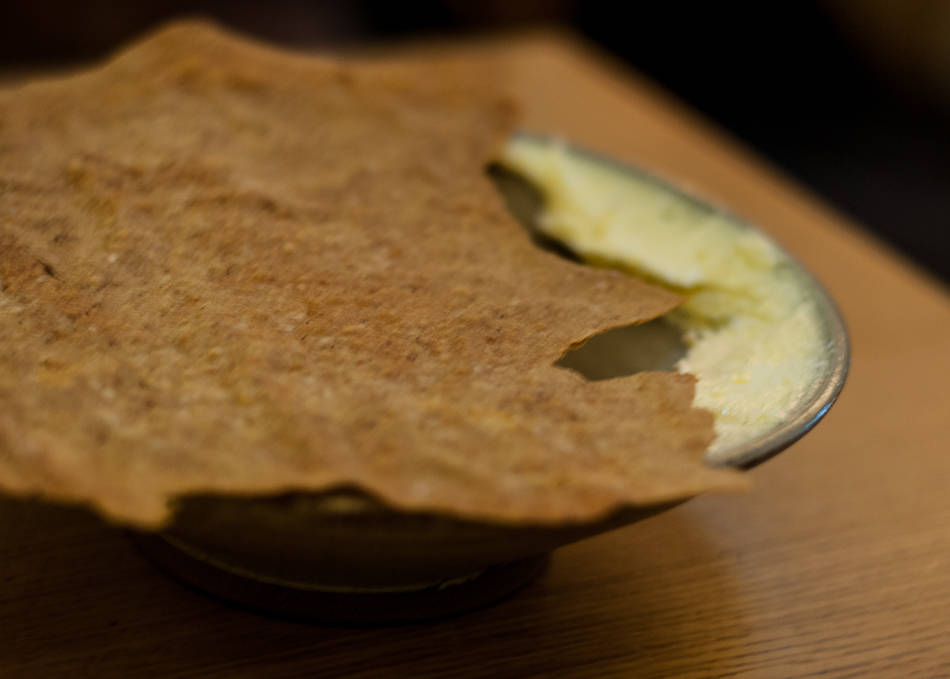 Skate with Cauliflower and Dill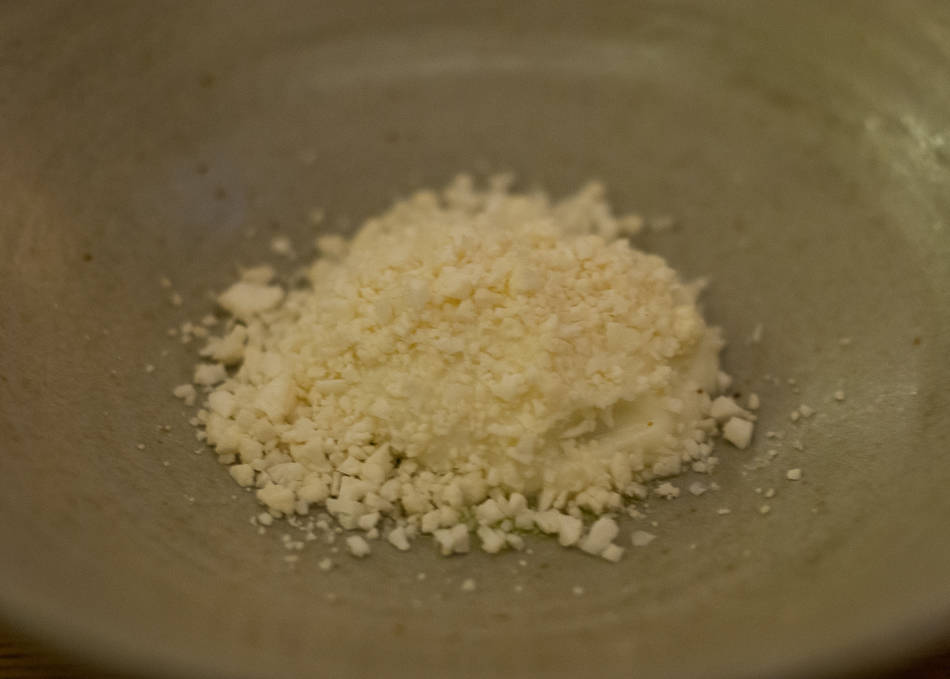 New Potato with Horseradish and Herring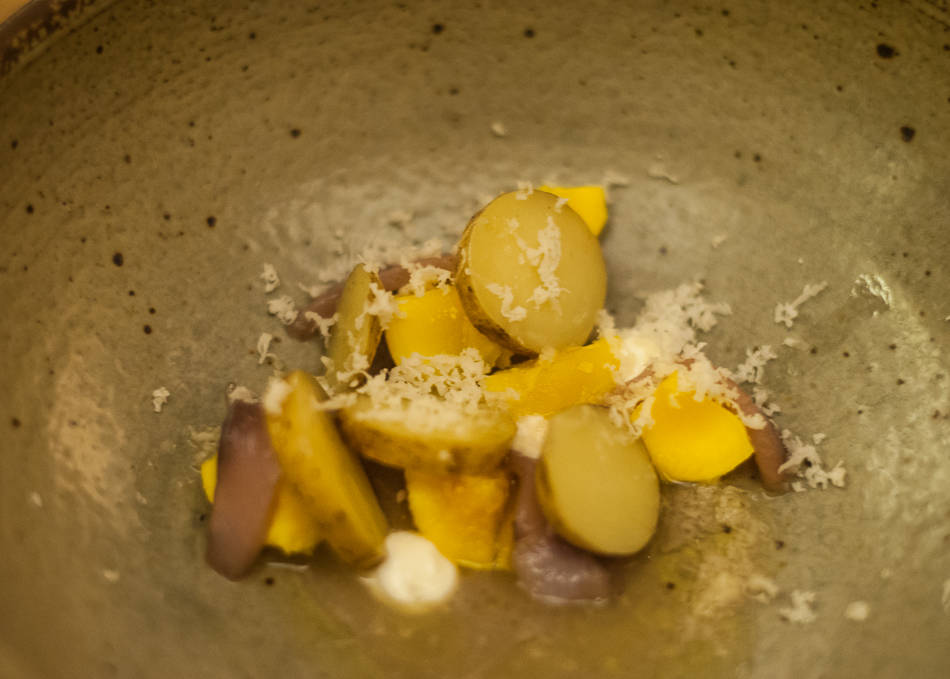 Sweetbread with Fermented Purslane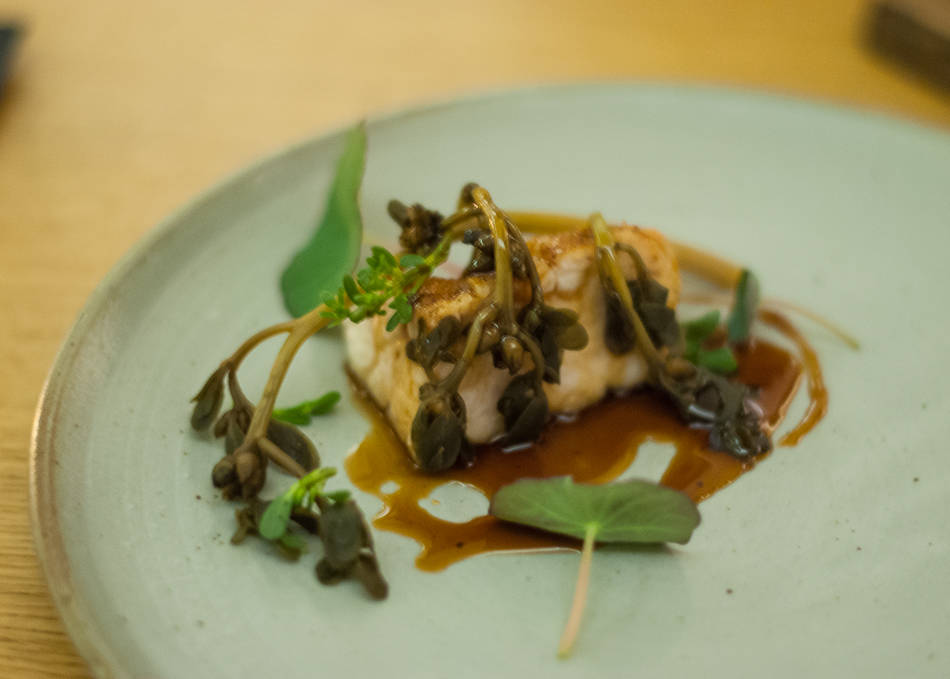 Squid with Sea Fennel and Butter Sauce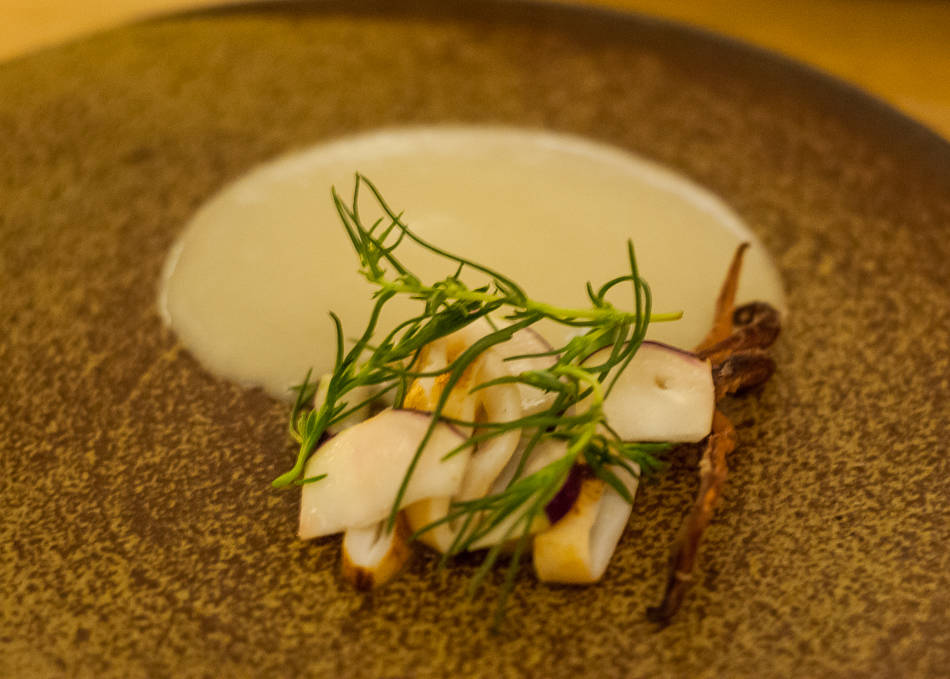 Smoked Hake with Onion and Rapeseed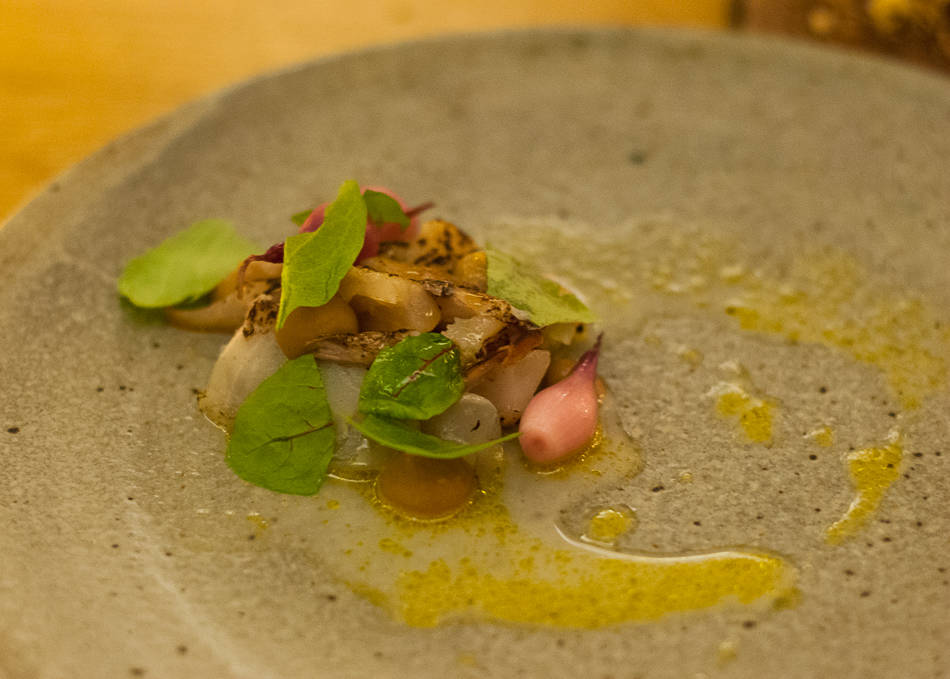 Soft meringue, caraway bread sorbet, raspberries