Ghana is most famous for its coastline which is where the majority of tourists will spend their holidays, though the best beaches lay way out west, too far for a weekend getaway from Accra. I was luckily able to find an exception to the rule in a relatively undiscovered piece of paradise in the East going towards Togo – a gorgeous palm-lined and rustic beach near the fishing town of Ada Foah…and decided to give it a try one weekend. Best. Escape. Ever.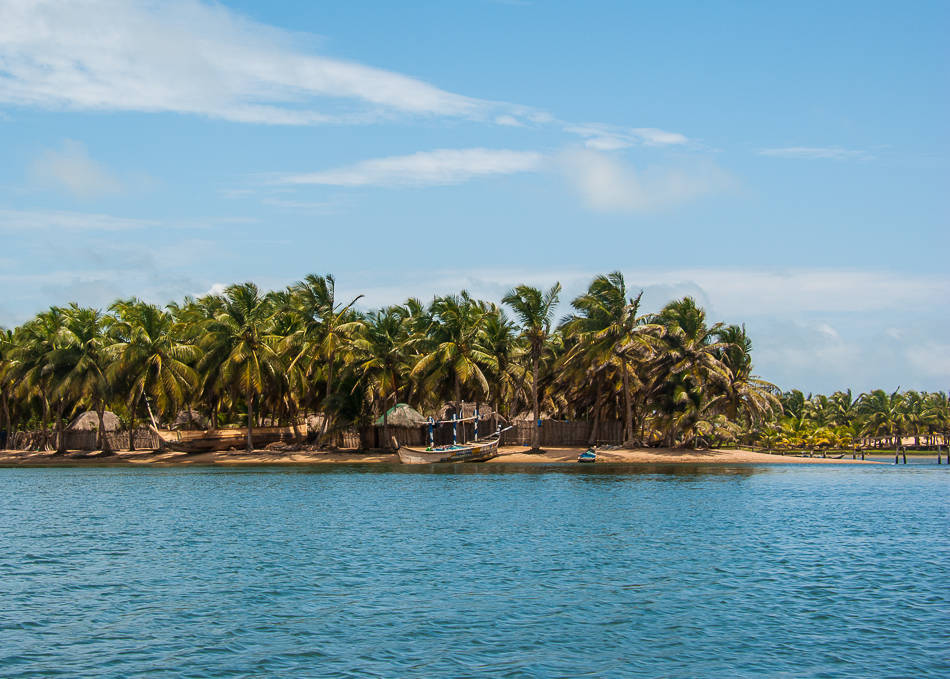 Traveling 'short' distances in Ghana is best done by tro-tros which are beat up mini-vans squeezing in as many passengers as possible. They're everywhere and can take you also just about anywhere, dropping and picking people up along the road. Though not super comfortable, it's a great way to travel with the locals and super economic as well. Our ride to 'off-the-beaten-path' Ada Foah took a little more than two hours and costs us about $3 each – a bargain to reach the dreamy coastal town.
We arrived in Ada Foah in the hot midday sun on a Saturday, greeted by a buzzing market right by the tro-tro station.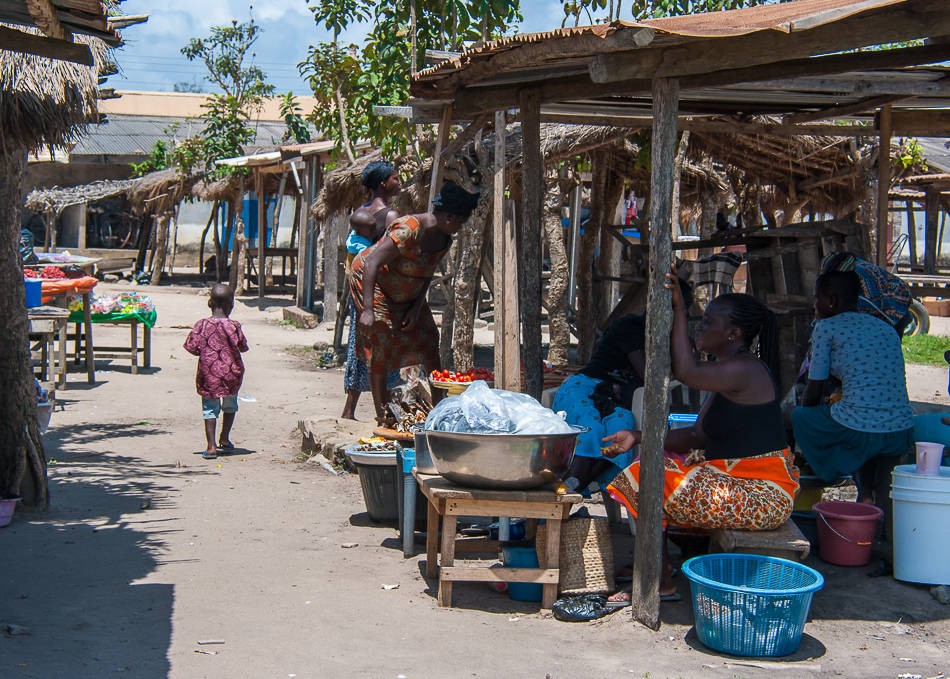 We waited in the shade of the market for our local pick up which would bring us by boat to our beach accommodation, observing in the meantime the locals doing their groceries of fish, fruits, and vegetables.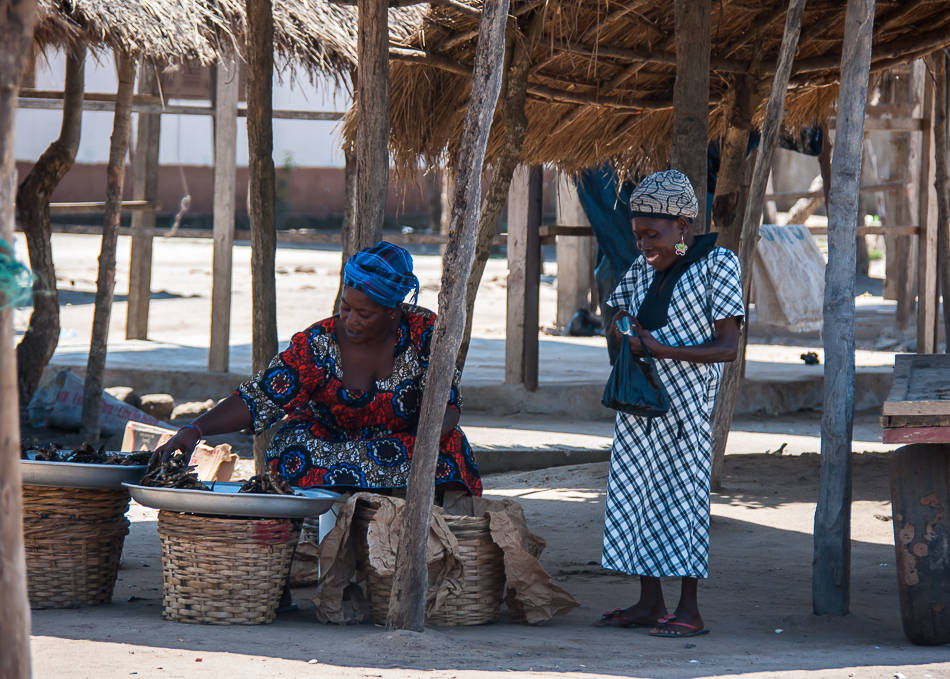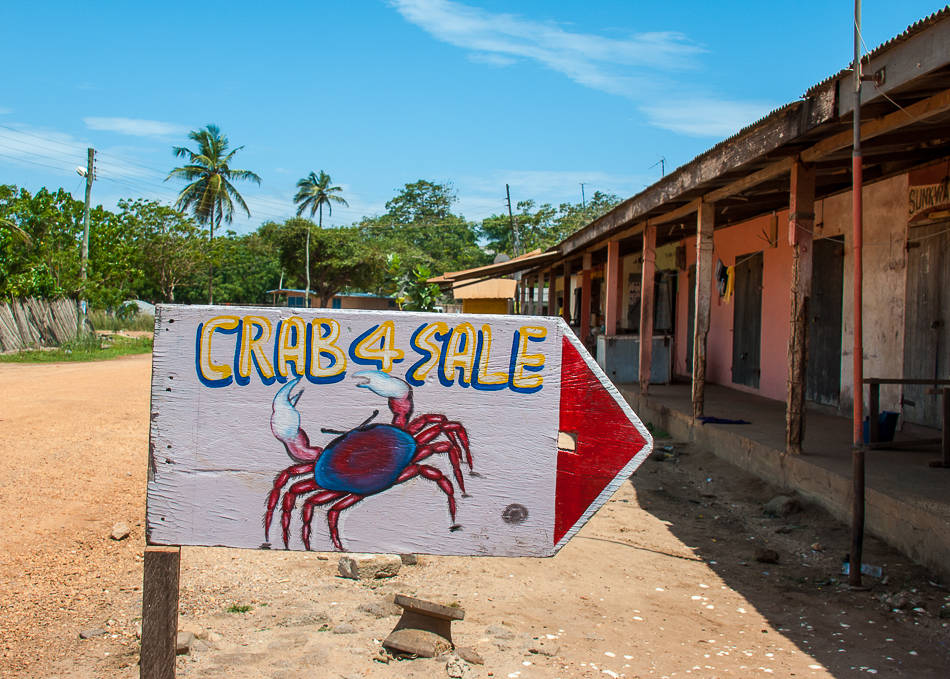 The fishing town has the particularity of being right at the point where the Volta river meets the Gulf of Guinea. We had a boat waiting for us on the river for a beautiful 10 minutes ride down to the peninsula where we would be spending the night.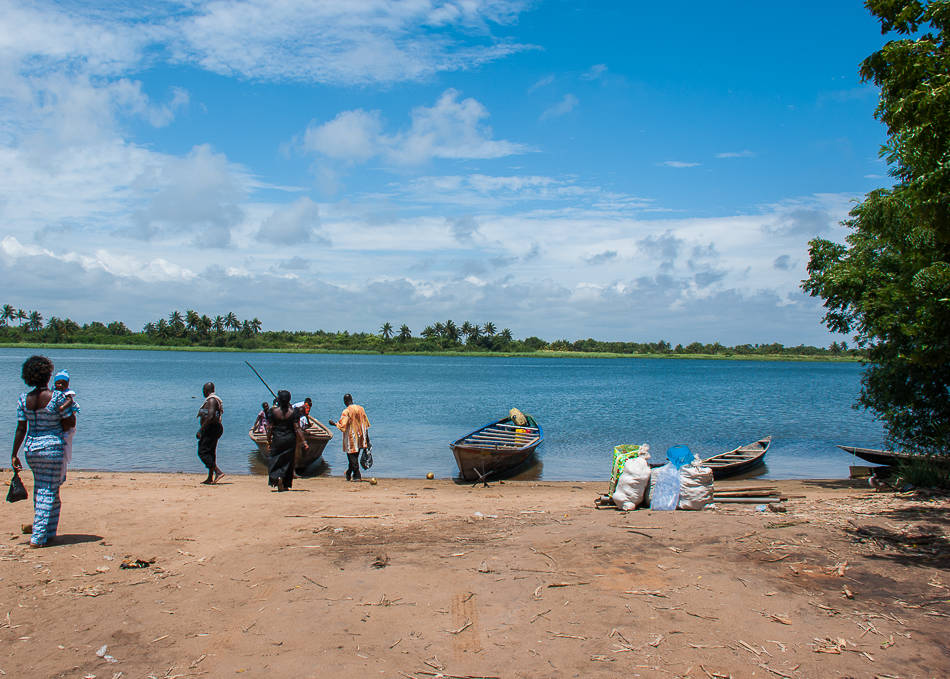 After the long and stuffy tro-tro ride, this open boat ride felt like a dream. None of us had expected the river and surrounding vistas to be so beautiful and we quickly reached for our cameras to capture some gorgeous scenery along the bank.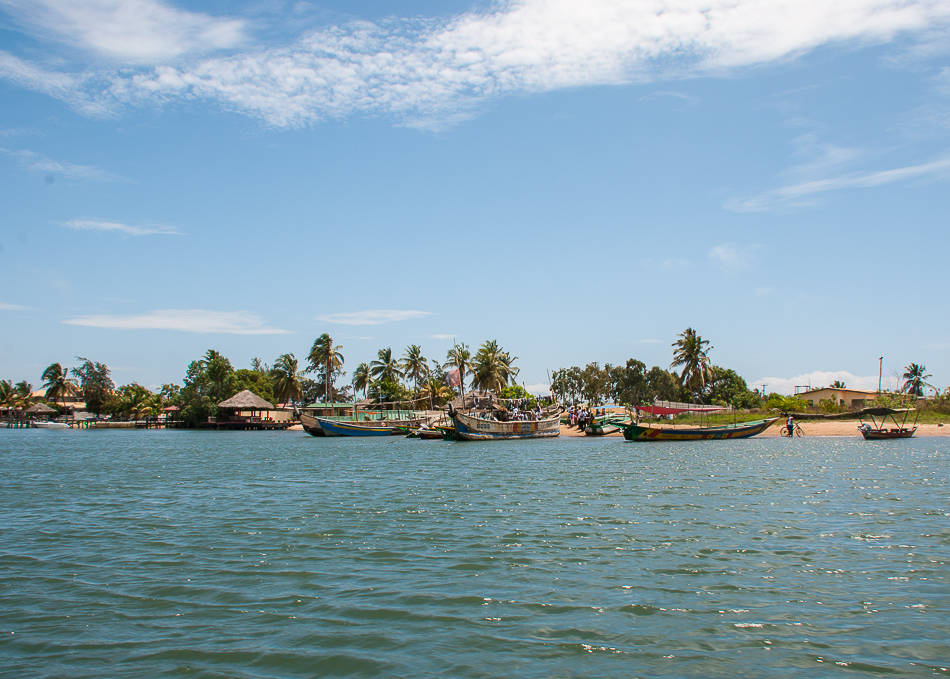 Ada Foah is home to Ghana's sailing club and apparently a favorite destination of wealthy Ghanaians who own secondary houses here for weekend getaways.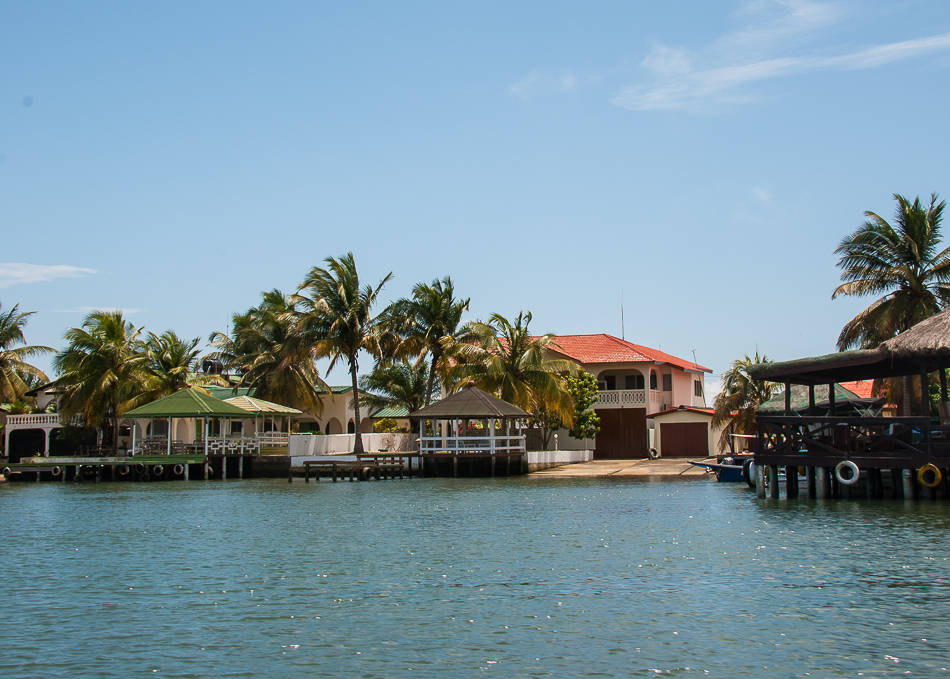 I never expected to see such posh villas around these parts.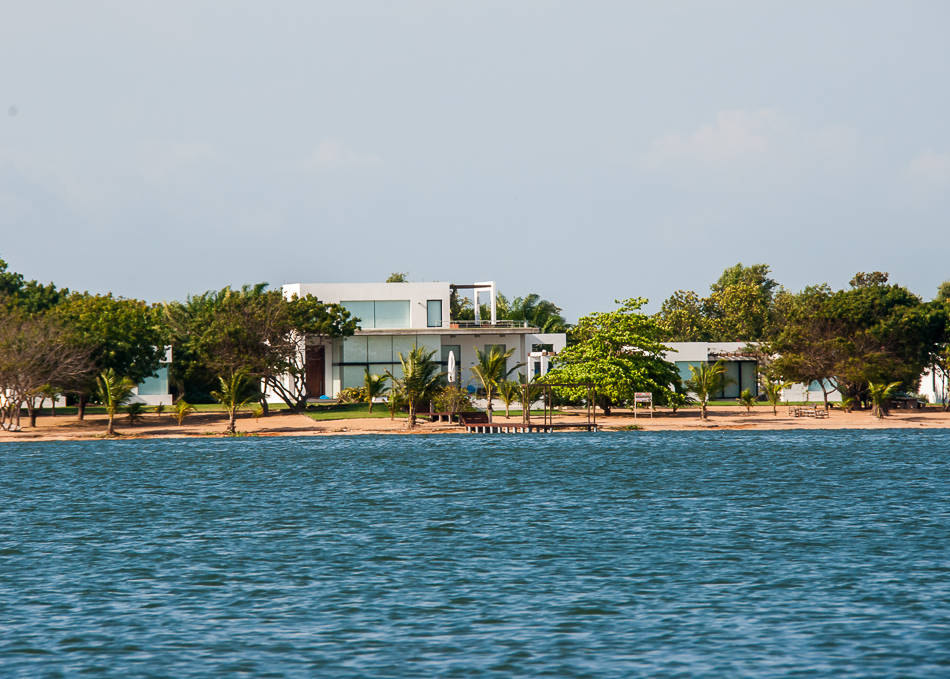 The Volta river is a busy commute with colorful boats whisking locals away and back and…transporting disco boys??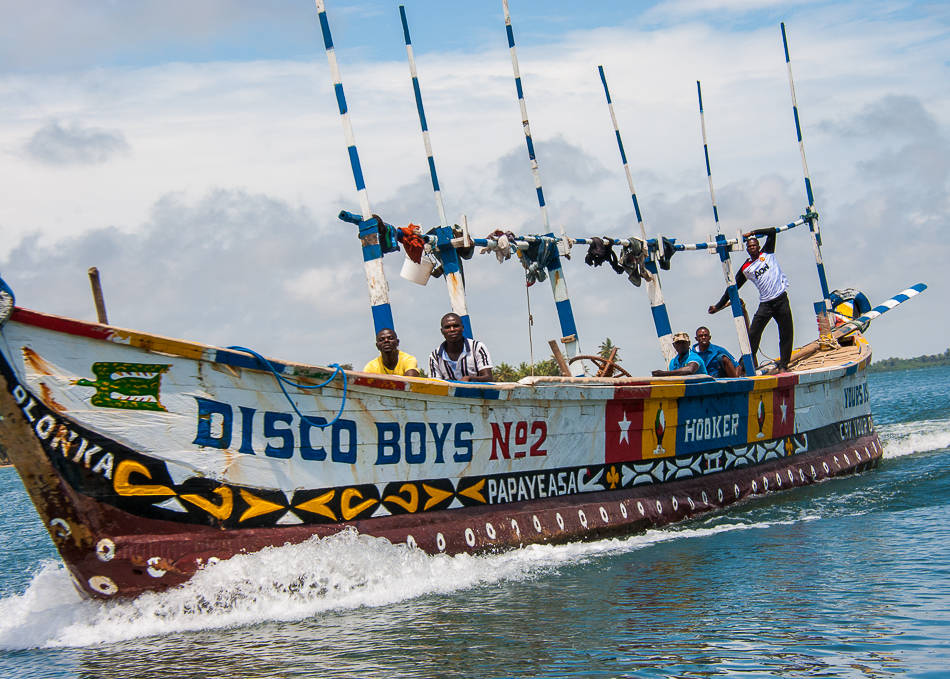 Soon the posh villas gave way to little fishing villages and houses made of palm leaves.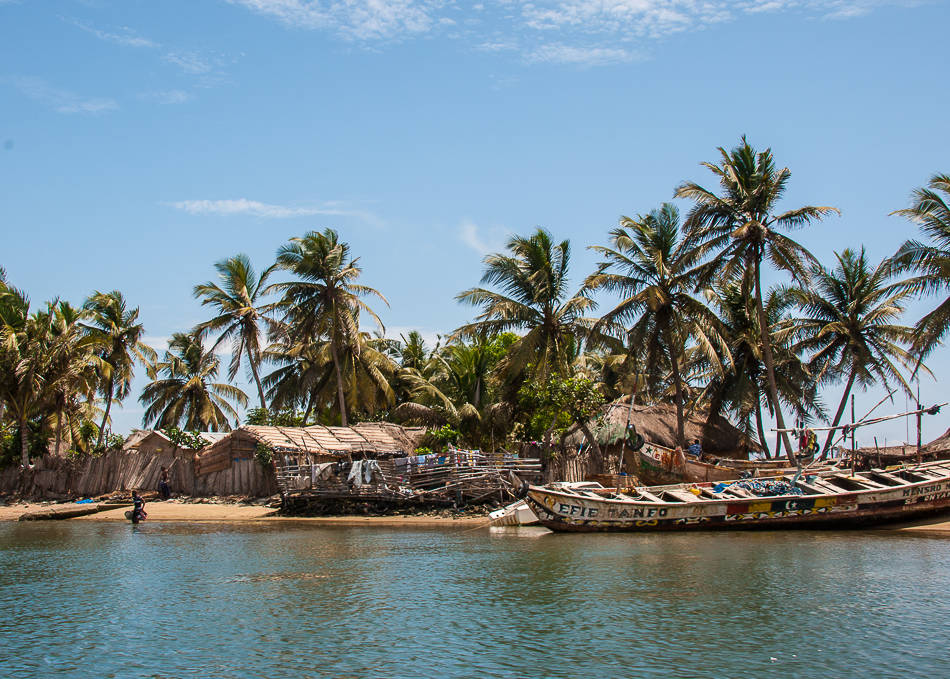 The riverbanks were full of life with kids playing on the beach…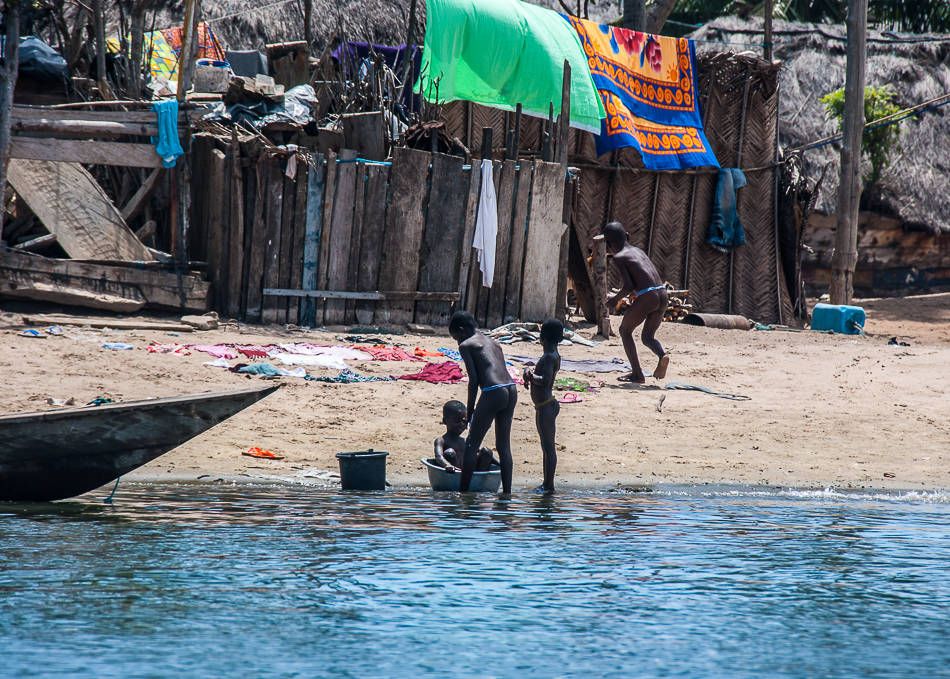 … and family going about their shores, washing laundry in the river to dry it in the hot sun.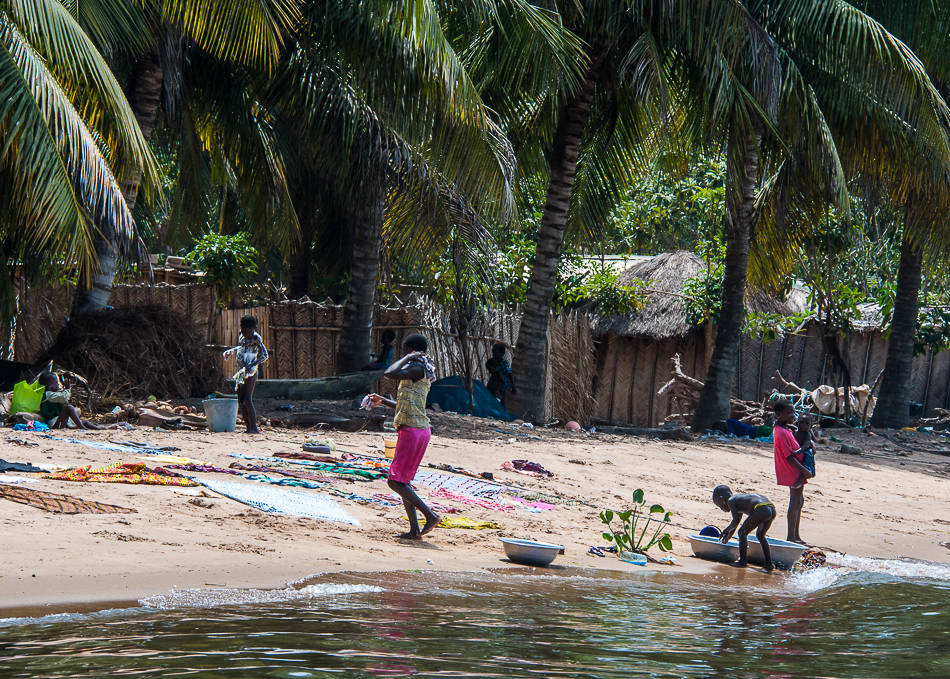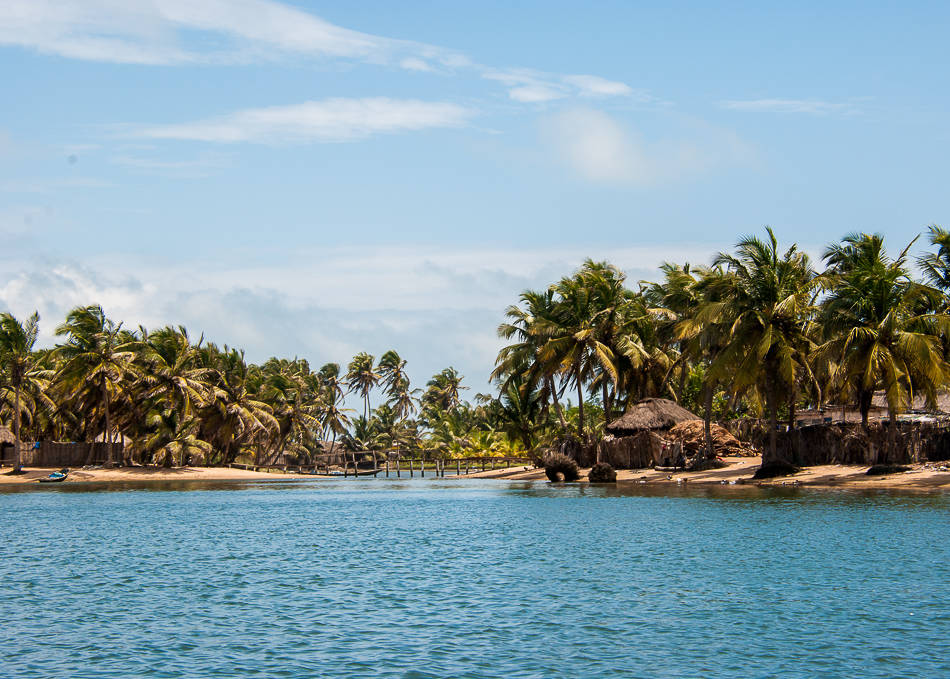 We soon saw our final destination, right at the tip of the peninsula where a thin barrier of sand is the only thing standing between the calm river and the raging ocean.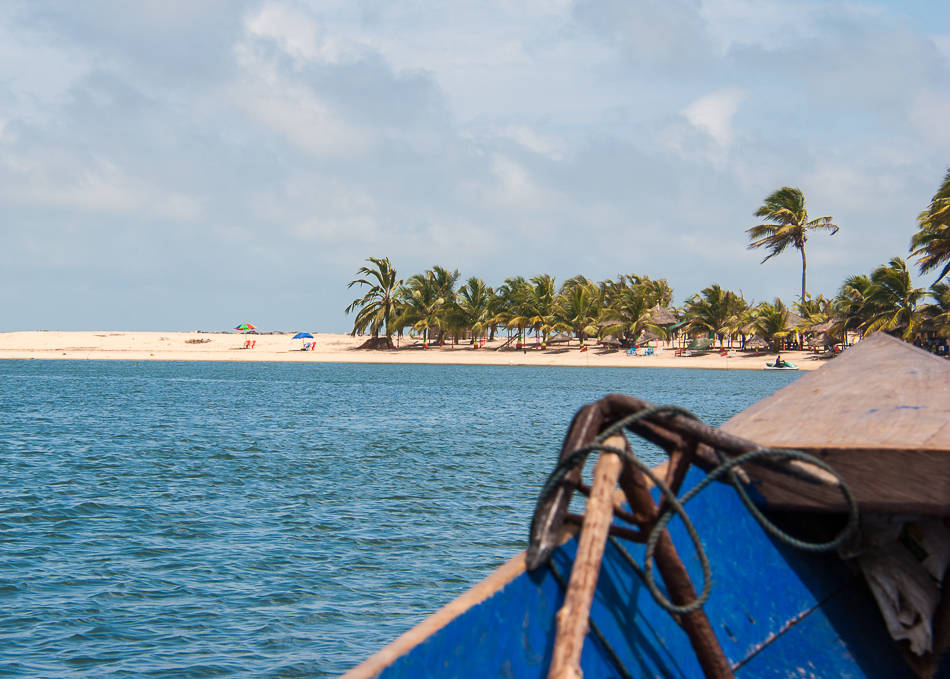 Welcome to Maranatha Beach Camp! A true piece of paradise, easily noticed by the palm trees painted in red, yellow, and green – the colors of the Ghanaian flag.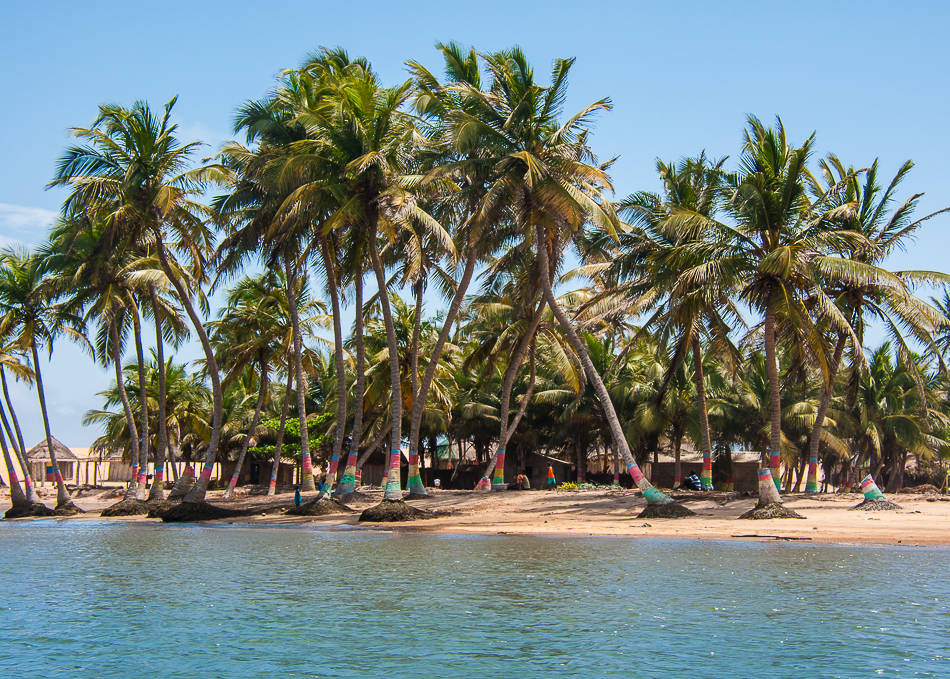 Accommodations are simple beach huts on the sand, all with a different country flag painted on their door. And no, I didn't get to stay in Canada…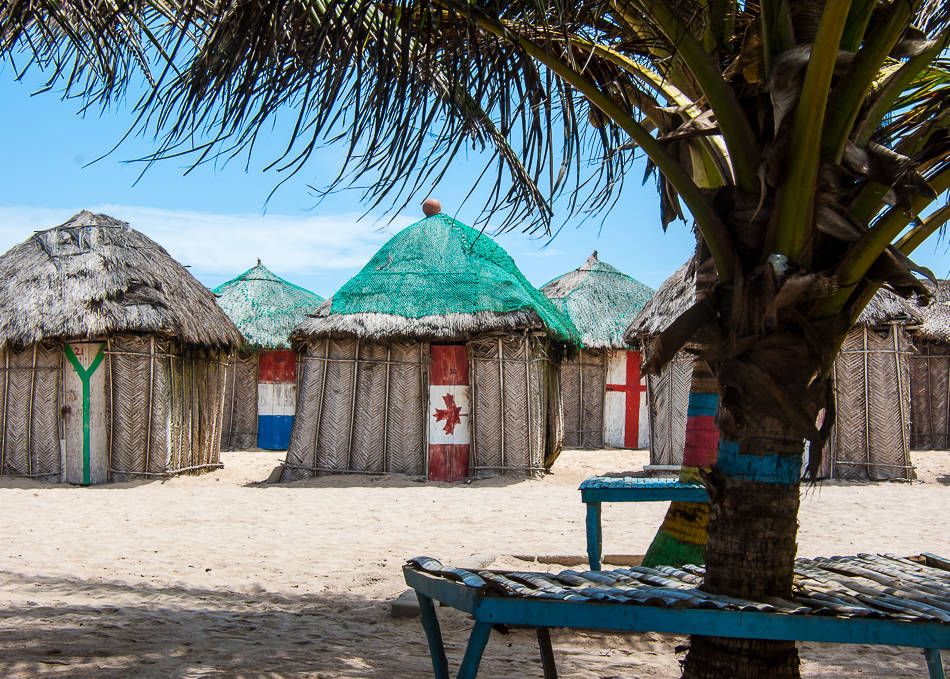 Sand floor, double bed, mosquito net, little crabs, and the roaring sound of the ocean nearby… I couldn't wait to sleep there! At 10$/night, this is a rustic and ideal room for volunteers on a break.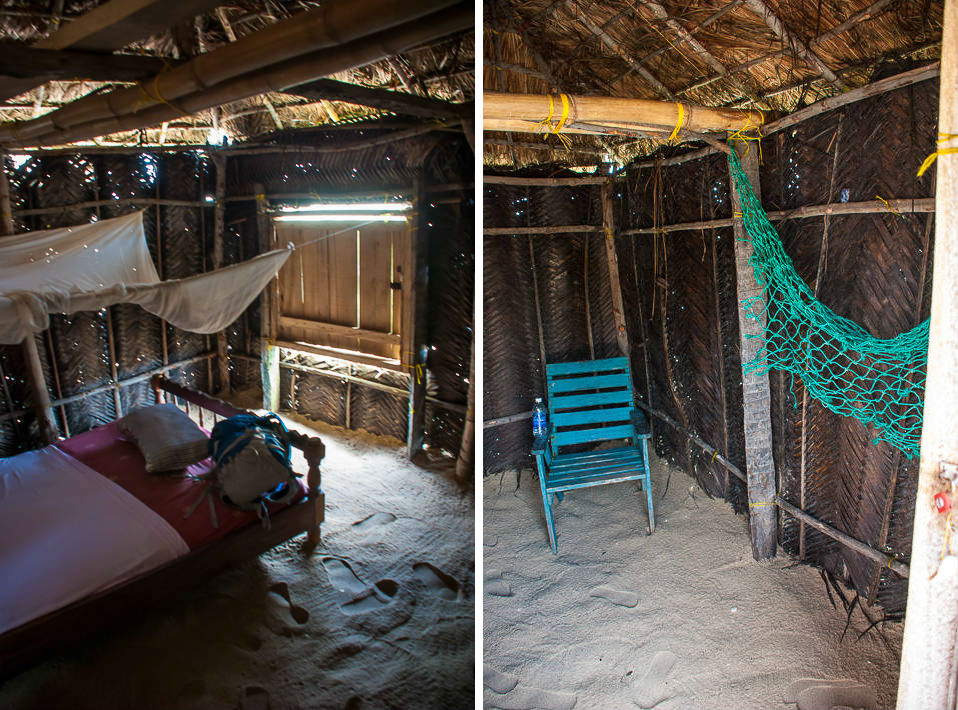 The bar/restaurant was where we hung out most of the time, so comfortable in the shade especially with cold beers an arm's length away.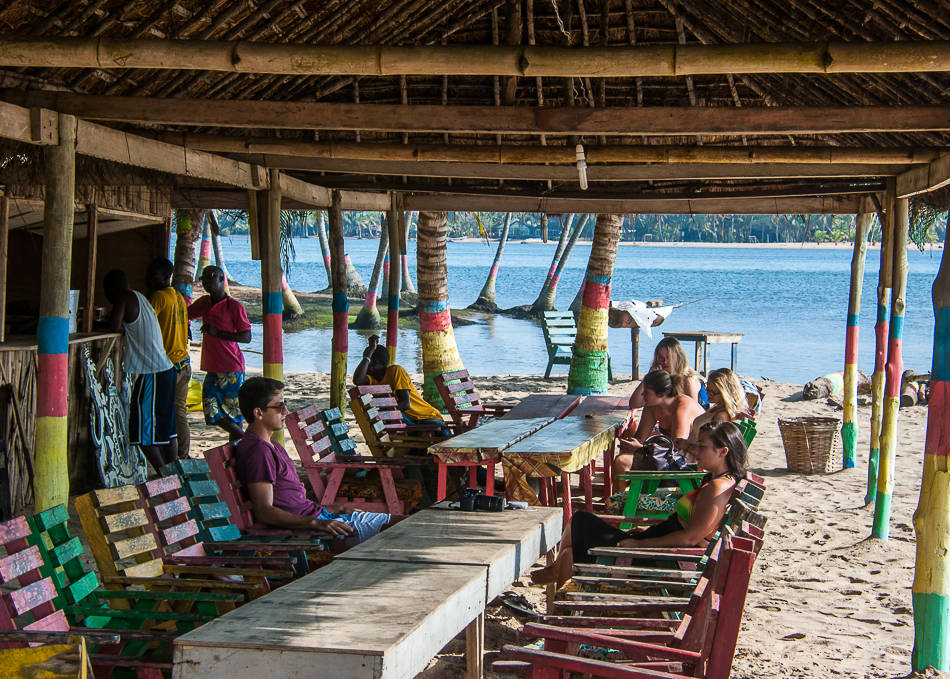 The food was amazing for such a remote place though patience was required. Meals could take at least 1 or 1.5 hours to be ready so we learned to order dinner at lunch time and breakfast at dinner time…not a big issue, just the chilled way over here.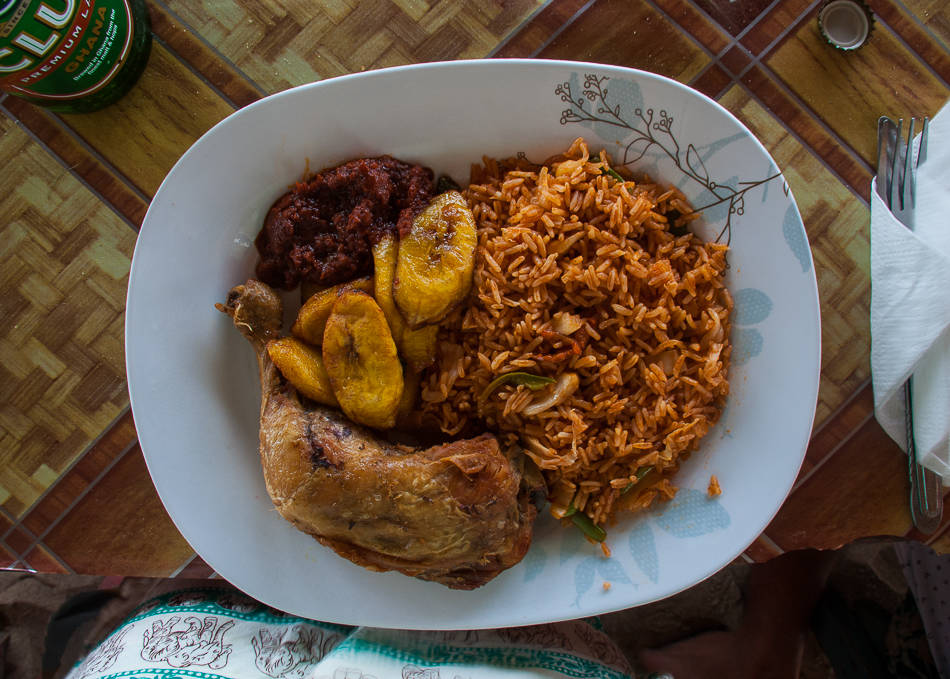 Waiting for food meant lots of time for contemplation, and there was always a lot happening around us like adorable puppies hiding under the tables…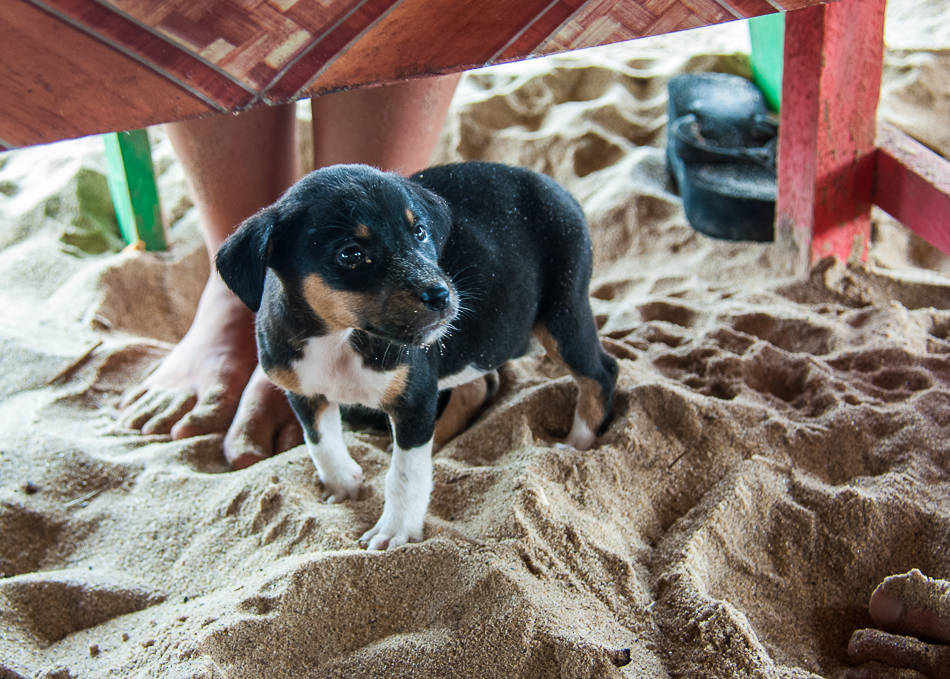 …beautiful babies hiding behind the bar….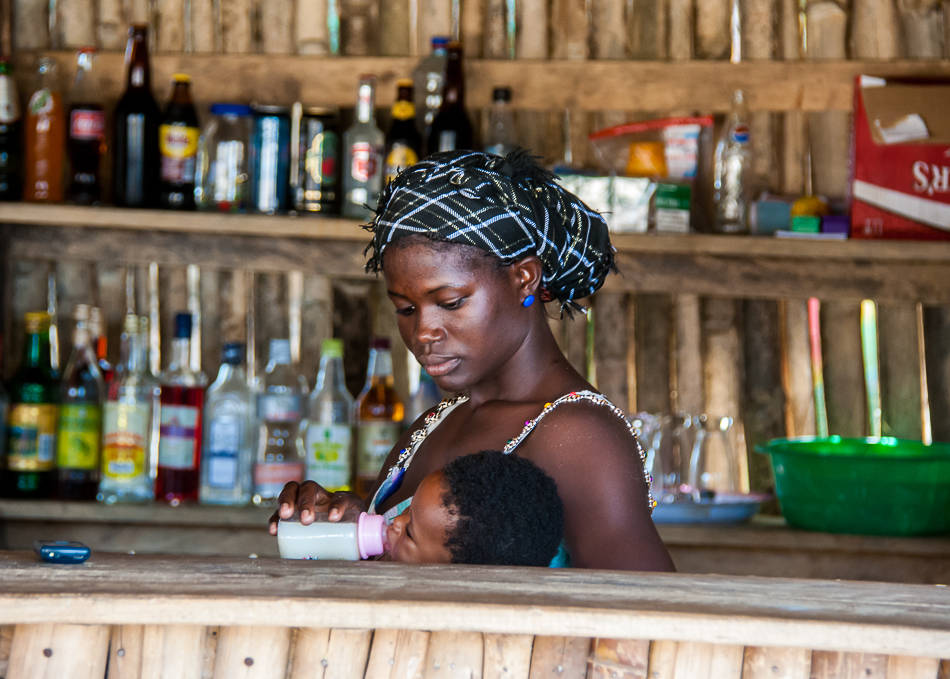 ….but mostly local kids vying for our attention. Seems they learn to dance before they can even walk and love to show expats their best moves!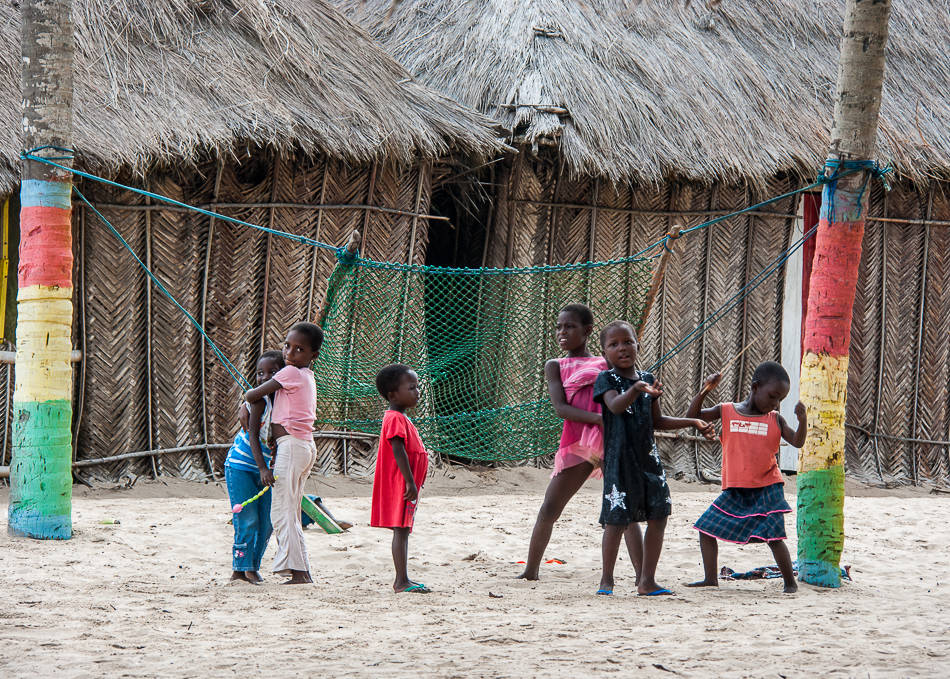 They even dance when they walk…oh, and this will be a big bonfire tonight!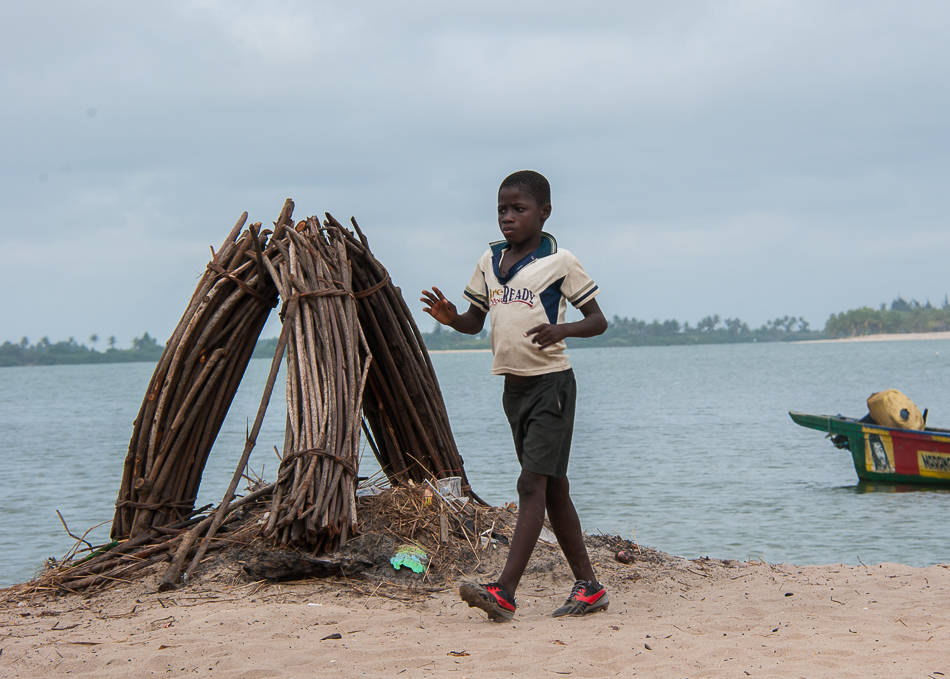 Local fashion showdown on the beach.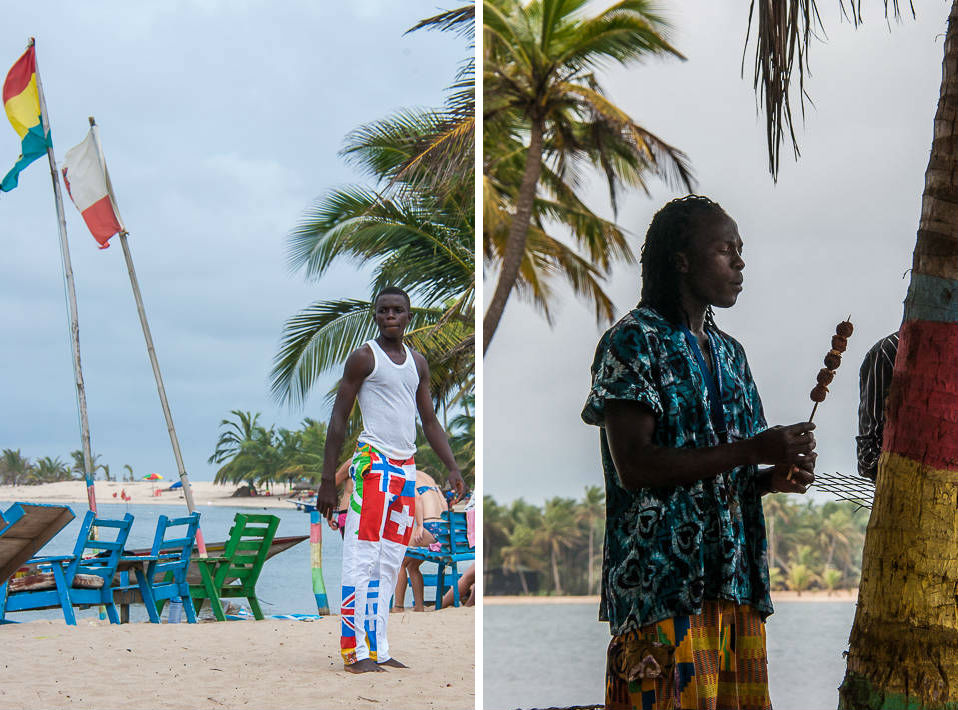 Nothing better than a fresh coconut on a hot day, and these kids will not only climb up the palm trees to get you one, they'll also cut it up with a machete – a scary sight!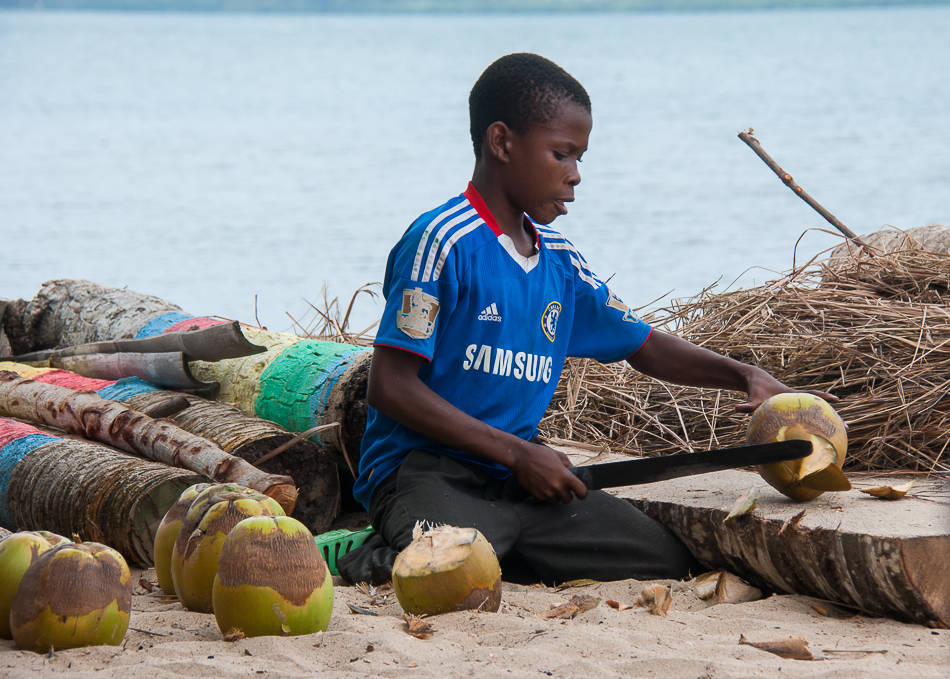 Ping Pong game on the beach.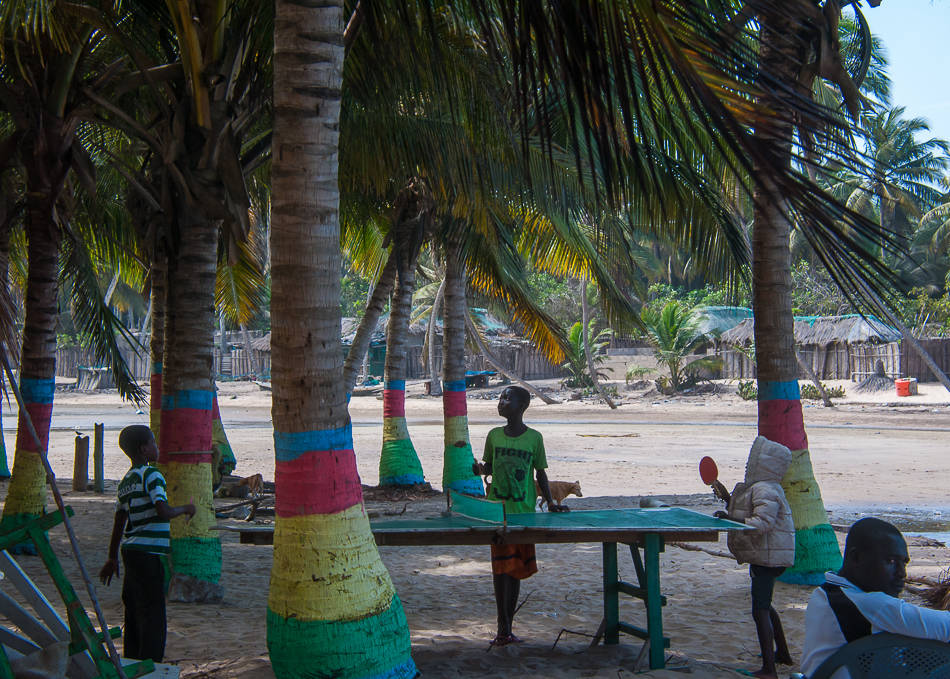 Water polo match in the river?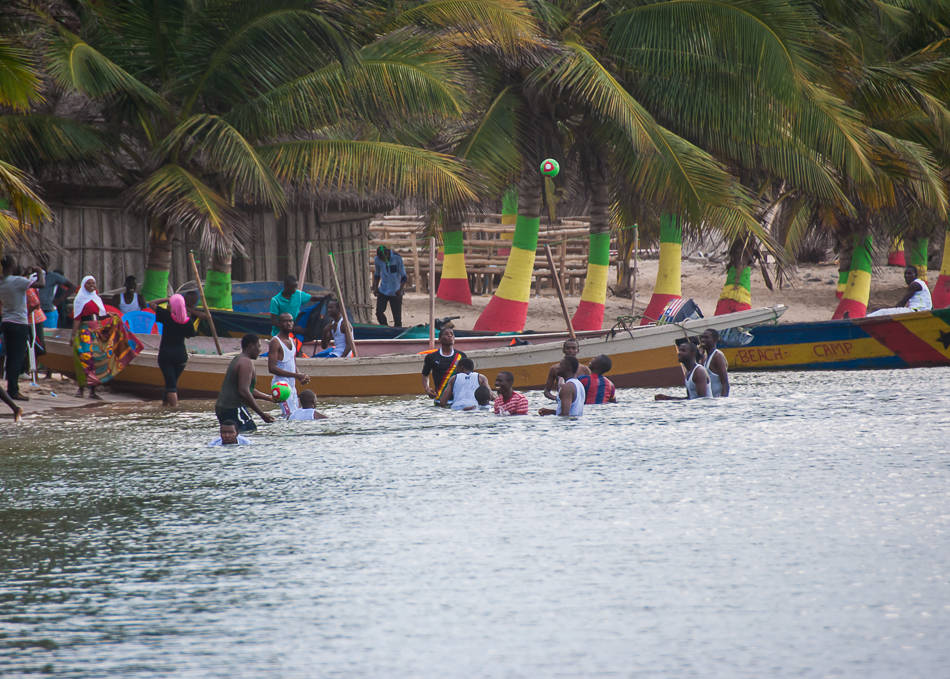 When you eventually get tired of sitting down, walking around the camp will stretch your legs and present quite a few good photo ops whether you like the calming view of the river on one side…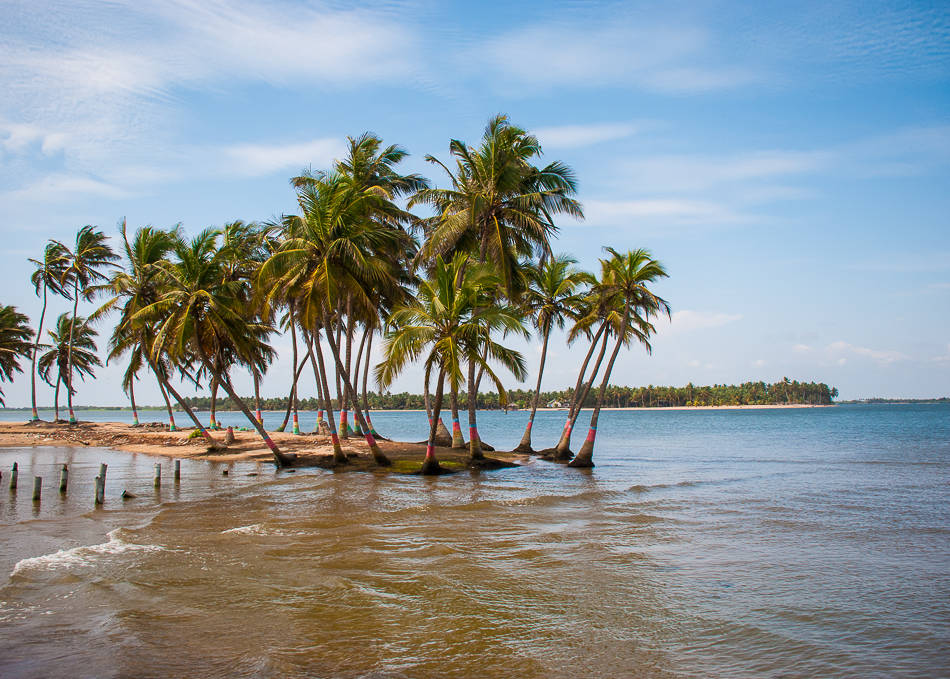 …or the rough waves of the Gulf of Guinea on the other, literally just a few steps away. Pretty cool to be standing on top of that thin strip of land and seeing both bodies of water at the same time.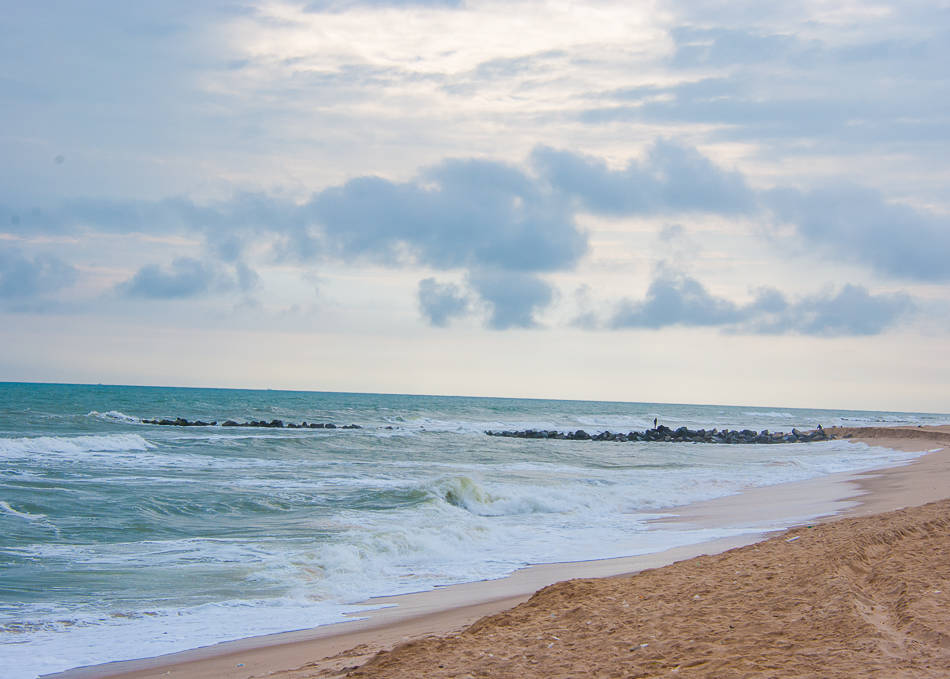 My hammock siesta companions….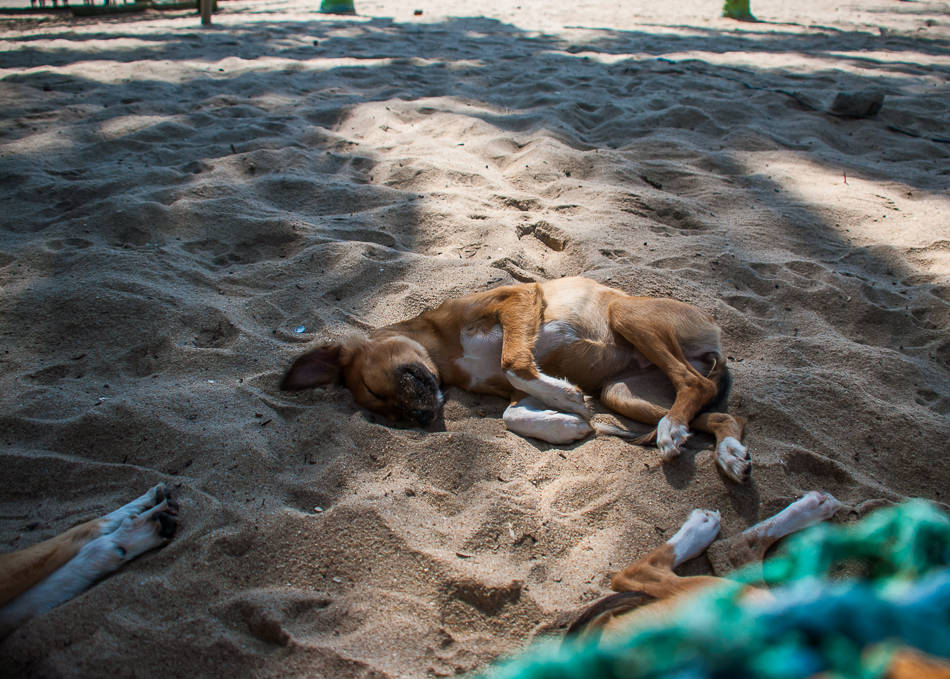 Of course there was going to be a sunset pic… A bit too many clouds but still quite the sight.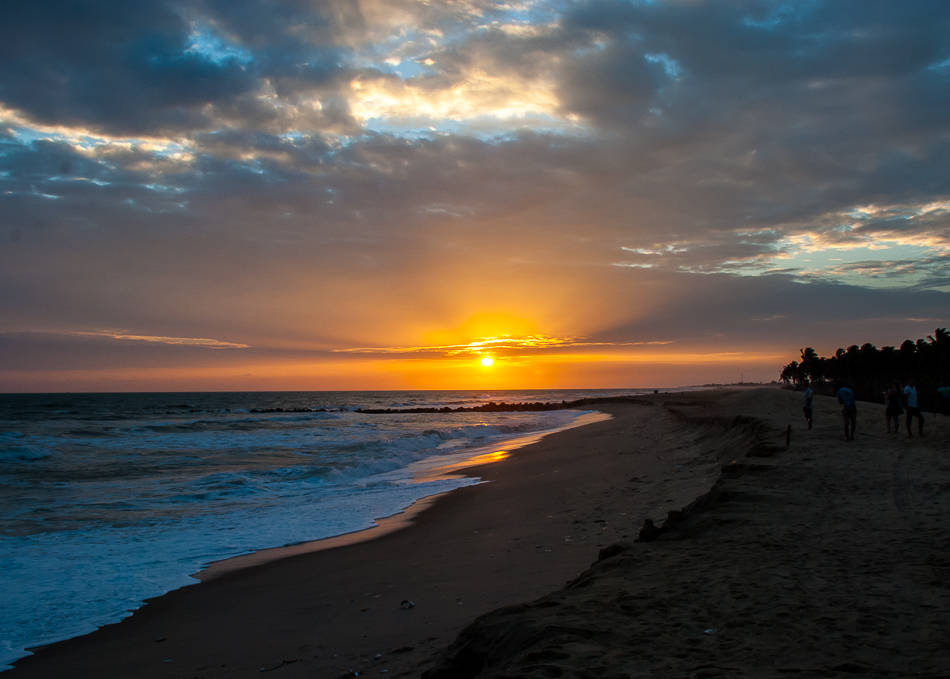 The evening was a bonfire party with music and locals shaming us with their dancing prowess. The night in the pitch darkness with the sound of the crashing waves was one of the best I've had since I've been in Africa. We all slowly woke up for breakfast on the beach (which we had ordered the night before!) and a lazy morning thinking how much we didn't want to go back to Accra…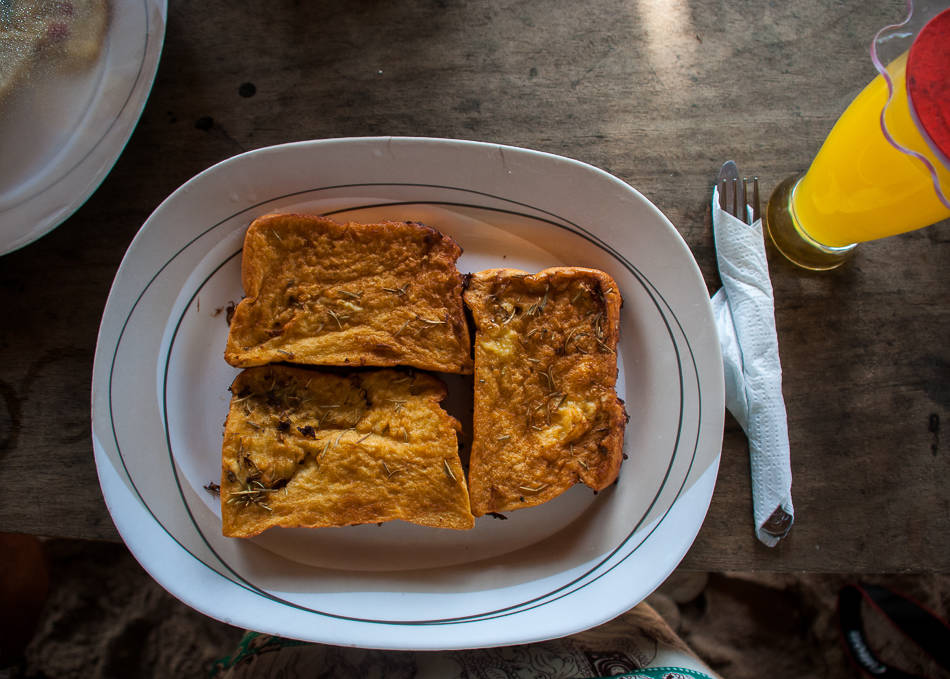 Before heading back though, we asked the camp's manager Winfred, whom we'd just met the night before, to give us a tour of the land and the community. On top of before a super cool beach hangout and in my opinion one of the best weekend getaways from Accra, the Maranatha Beach Camp actually is a lot more than that and serves a greater purpose than entertaining expats and locals. Beyond a small lagoon at the back of the restaurant lies part of a local community which we got a glimpse of…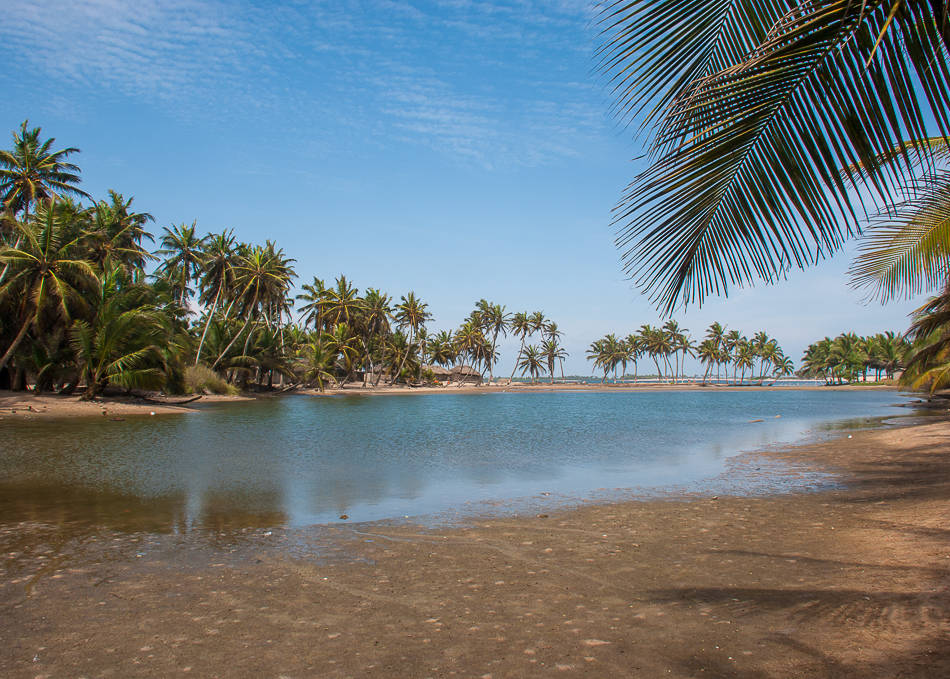 The beach camp is attached to a fishing community pretty much cut off from the bigger cities and lacking a lot of services including a good school to send the kids to. Buildings in various state of construction line the shore, waiting for more funds to fulfill their purpose.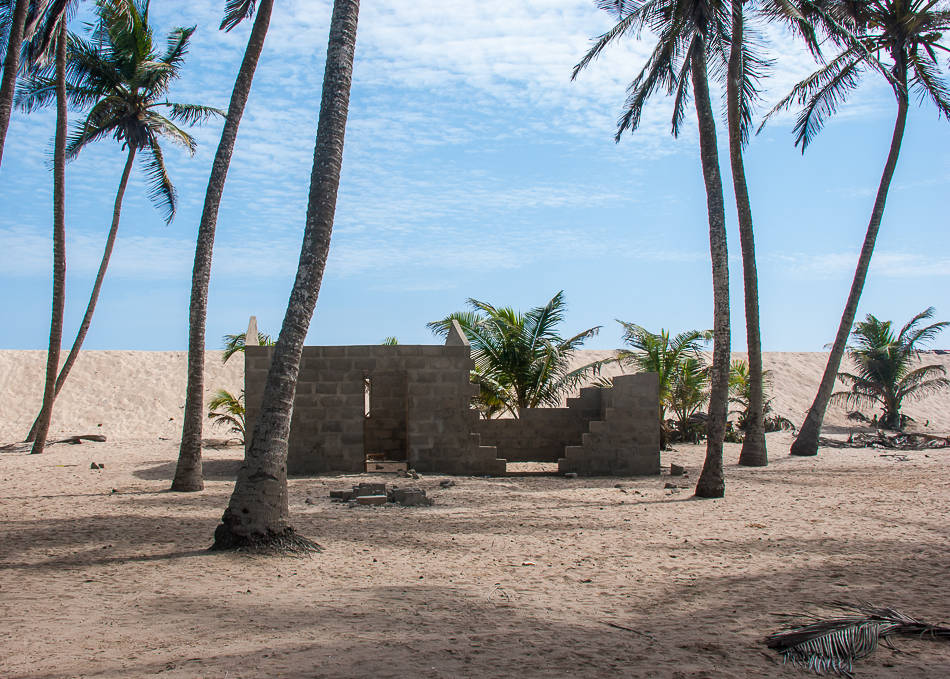 Founded and built by Winfred, a local boy who grew up in the community, the beach camp generates revenues to help fund the construction and maintenance of the local school, a project that Winfred started a few years ago and is still in need of a lot of work to be fully functional.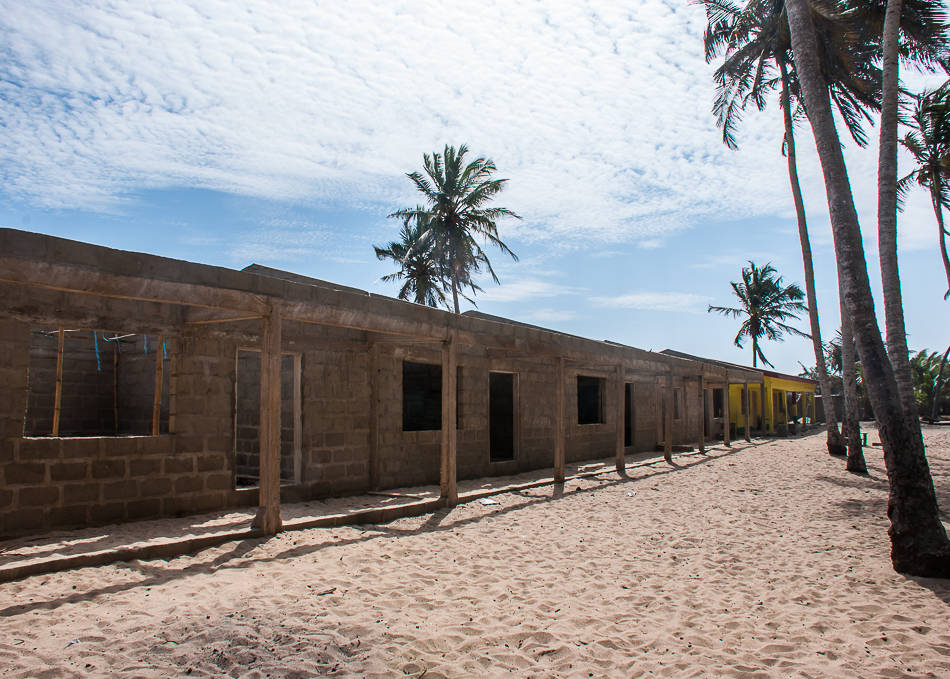 Some basic education is already taking place, but most of the classrooms have yet to be completed, there are no toilets on the premises, no money to get competent teachers to come on a regular basis, and Winfred would also love to add a library.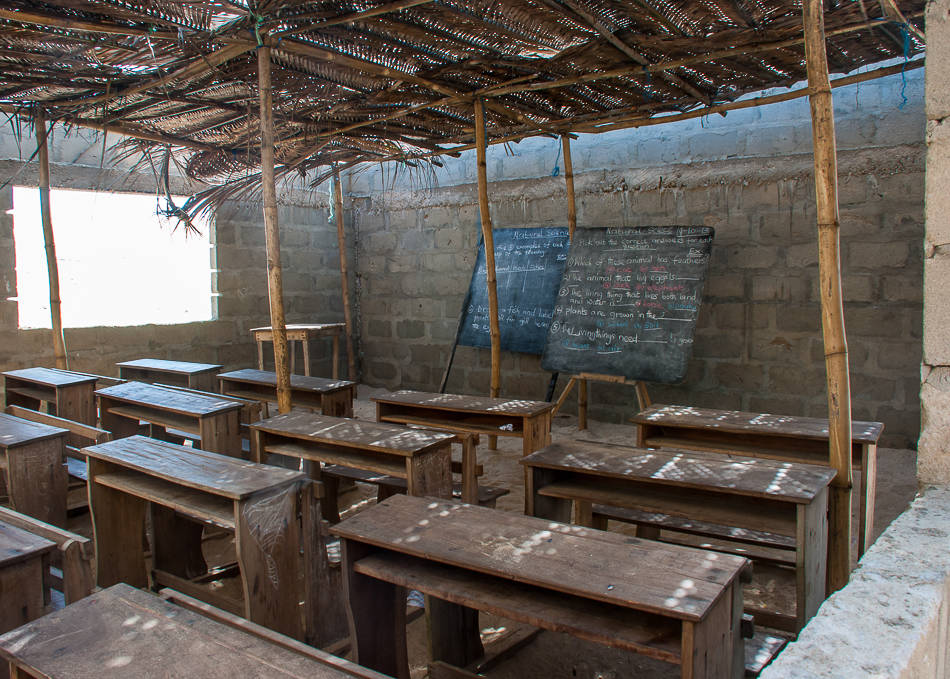 An insight into a Natural Science class for the primary level…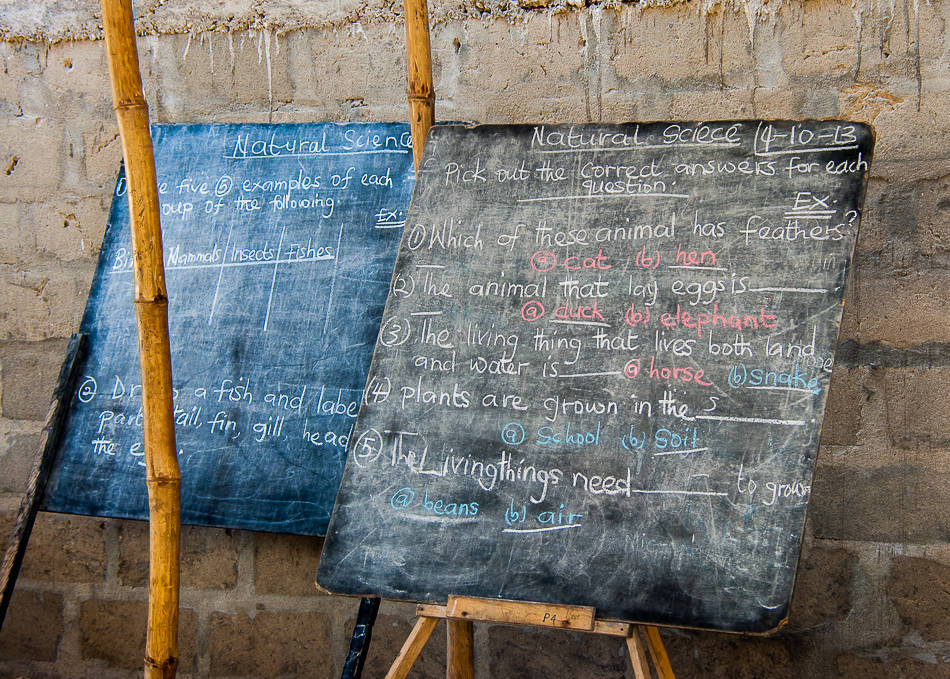 So many projects to get done and seeing the beautiful grounds I felt like just rolling up my sleeves there and then and get to work! I know many of you reading this would love the adventure, and Winfred is looking for volunteers to contribute their time for as little as two weeks and more if they want. What could be cooler than staying in this mini paradise for a long holiday while giving back? Email Winfred at maranathabeachcamp@yahoo.com to inquire about volunteering…I promise you won't regret it!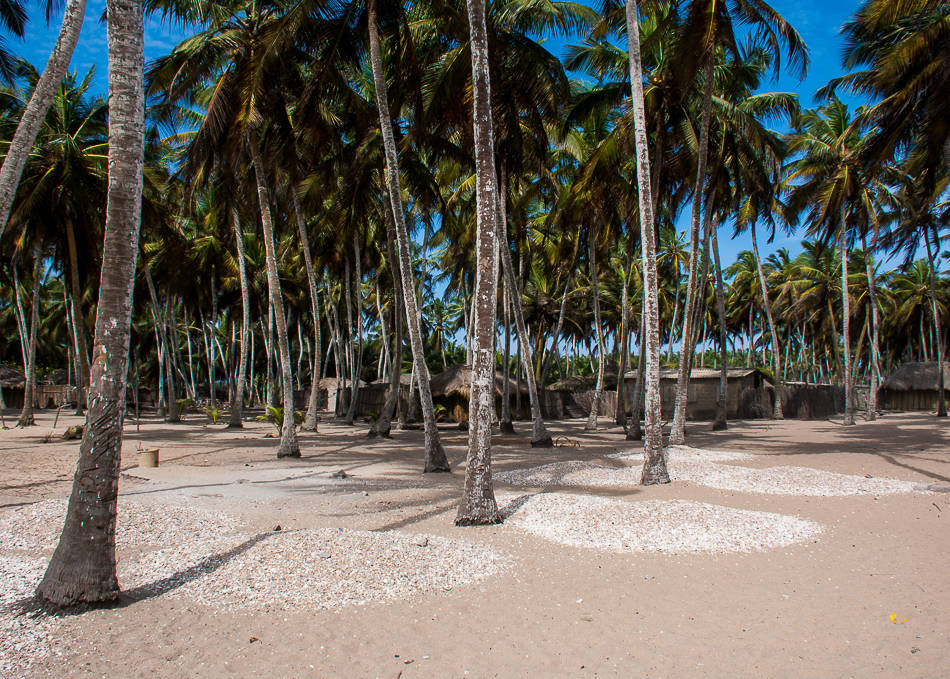 Good thing to know all the money from our stay this weekend would go towards the school and reason more to come back and visit which we all promised we would. I can't think of a better reason to spend a weekend at the beach, and interacting with the local kids made our visit even more special.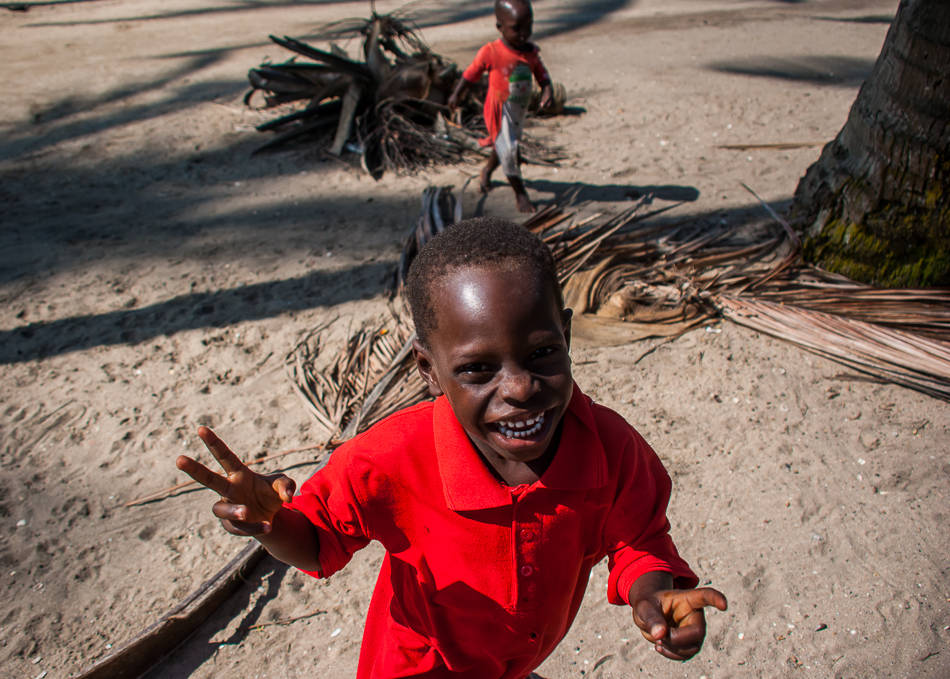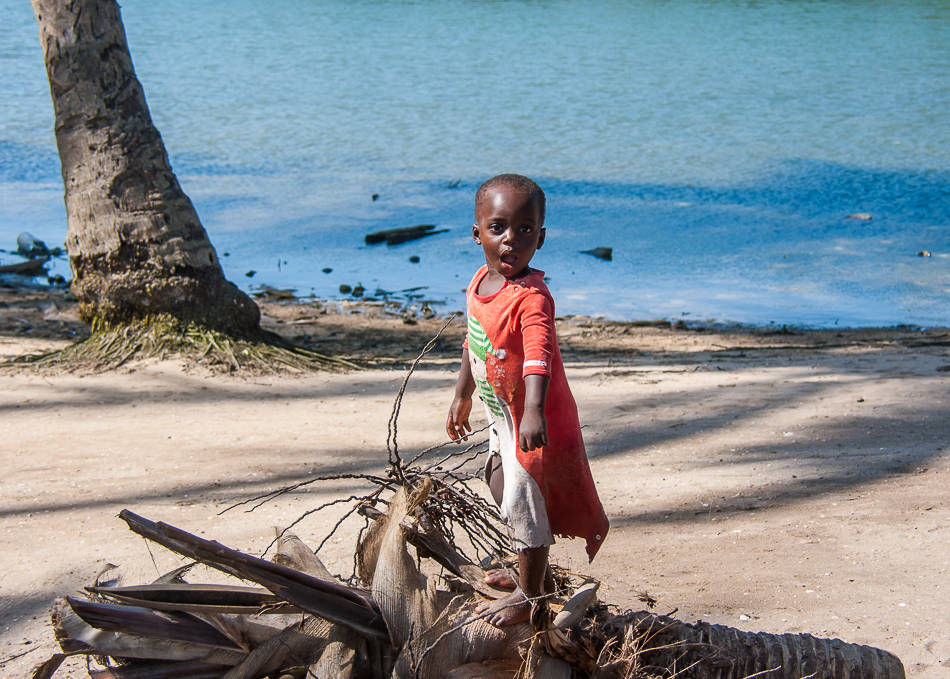 Winfred & Moi…a true inspiration.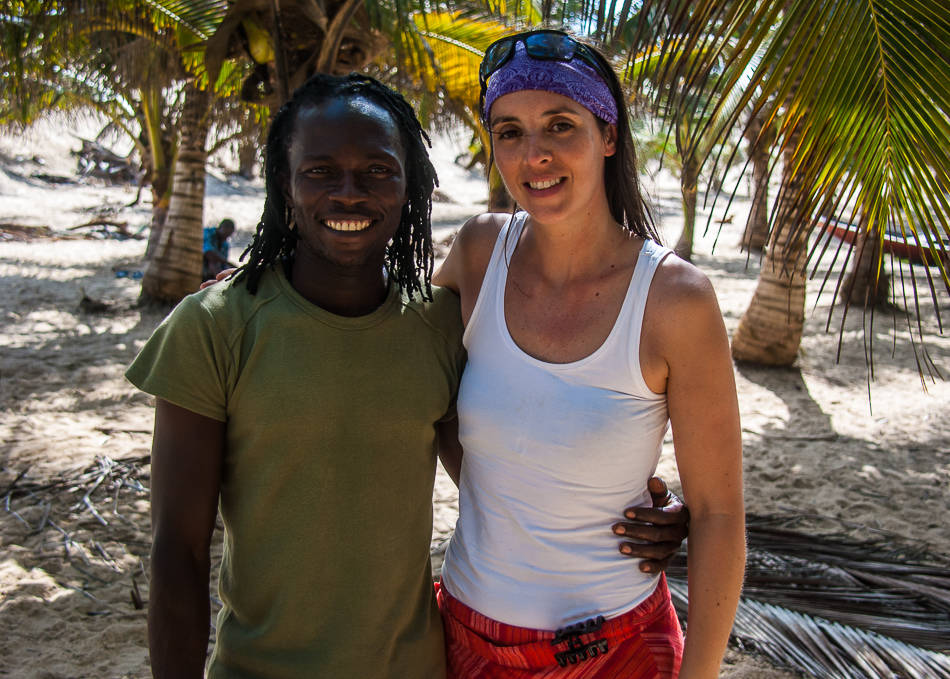 I'll be back…