Mole National Park is Ghana's largest wildlife refuge and your best bet for game viewing in the country. It's quite a trek to get to so it's usually only visited if you're in Ghana for two weeks or more. I had to catch a flight to Tamale in the north and get an early 5:30am bus for a 4-hour journey on a really rough and bumpy dirt road, famous for being the toughest one in Ghana. It was indeed! It's all worth it though and your aching body will forget all about it once you reach the gates (after hitching a ride on a motorcycle…the bus doesn't go that far!).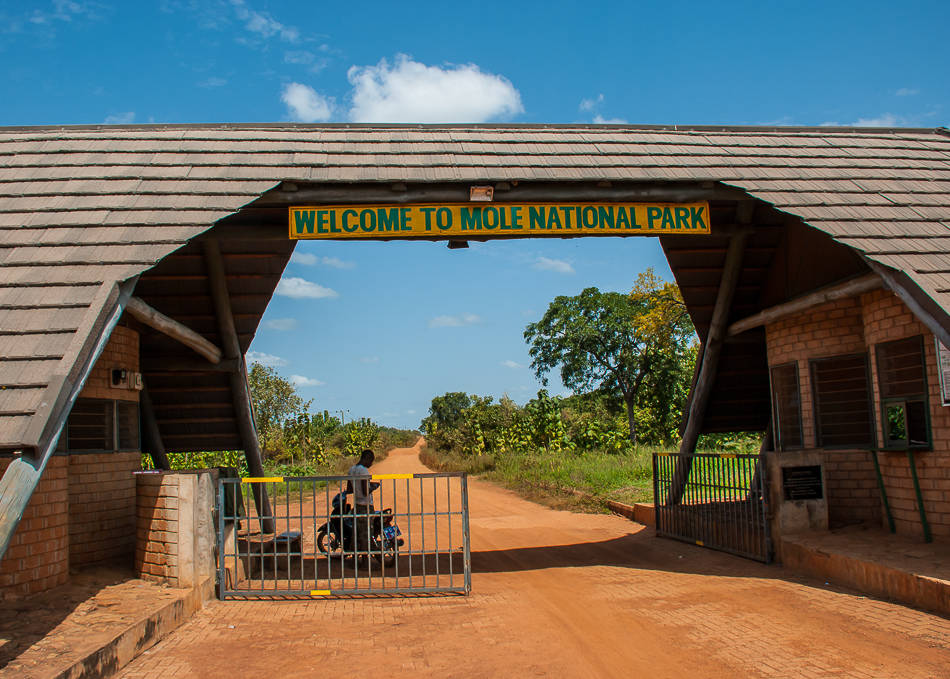 The only accommodation in the park is the Mole Motel which sits on top of a 250m escarpment overlooking the flat savanna below.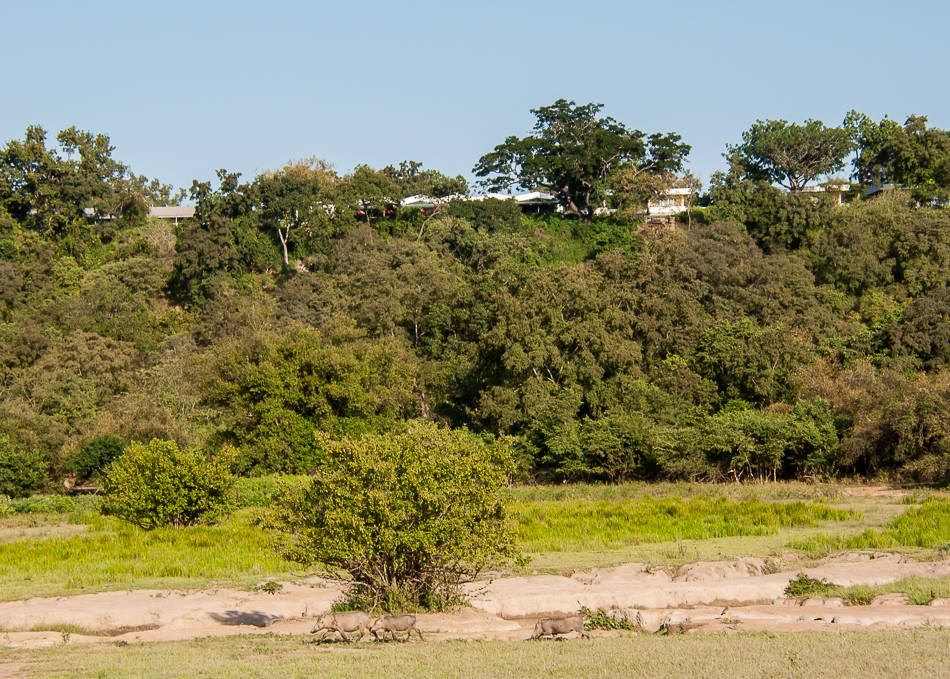 They have rooms for all budget including dorms though the best ones are undoubtedly the chalets by the pool with balconies offering beautiful views over the park.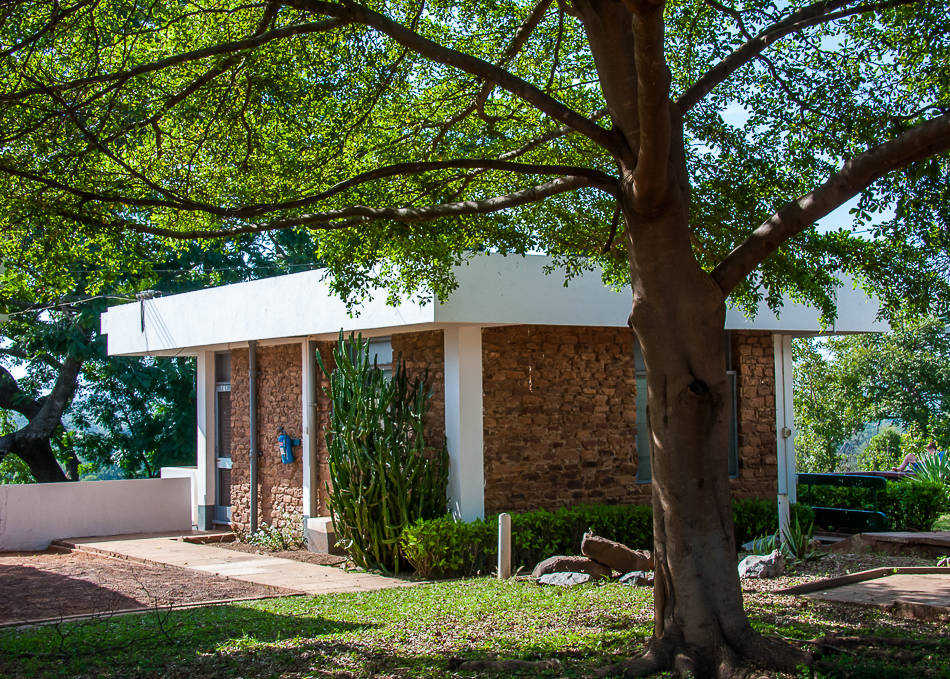 The best thing about the motel is of course its location, and the fact that you don't even need to venture into the park to see the animals as a lot of them are just hanging out on the motel grounds daily. Warthogs (Pumbaa to fans of the Lion King) especially are everywhere, eating in front of your door in the morning and late afternoon.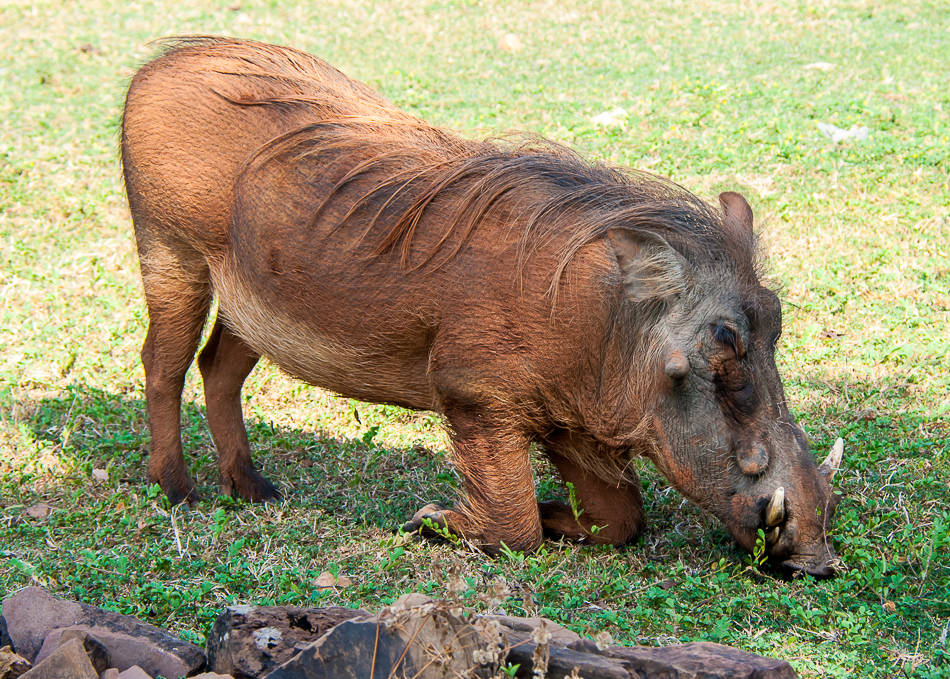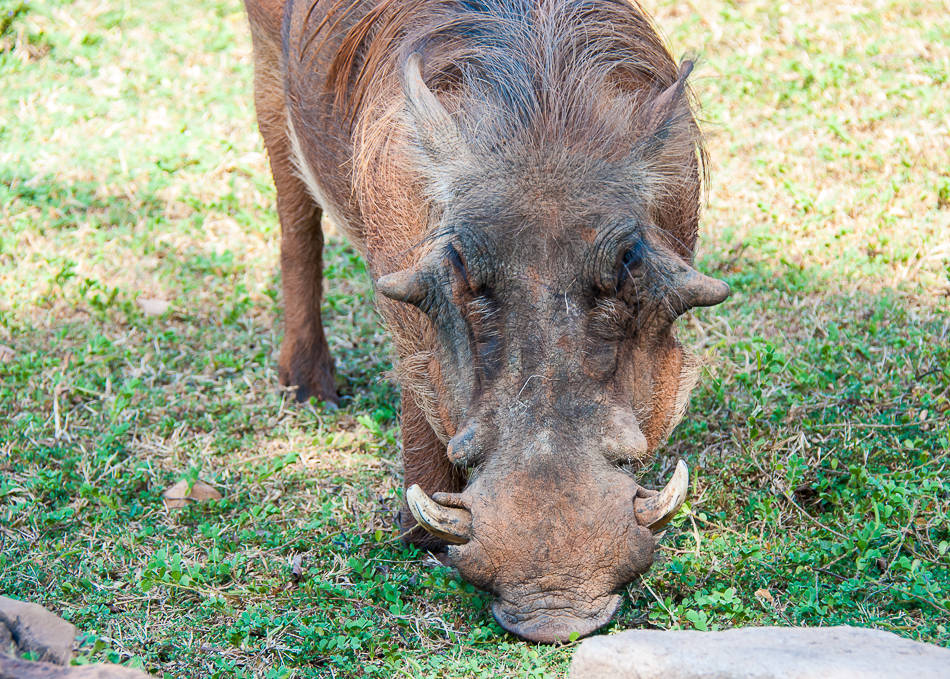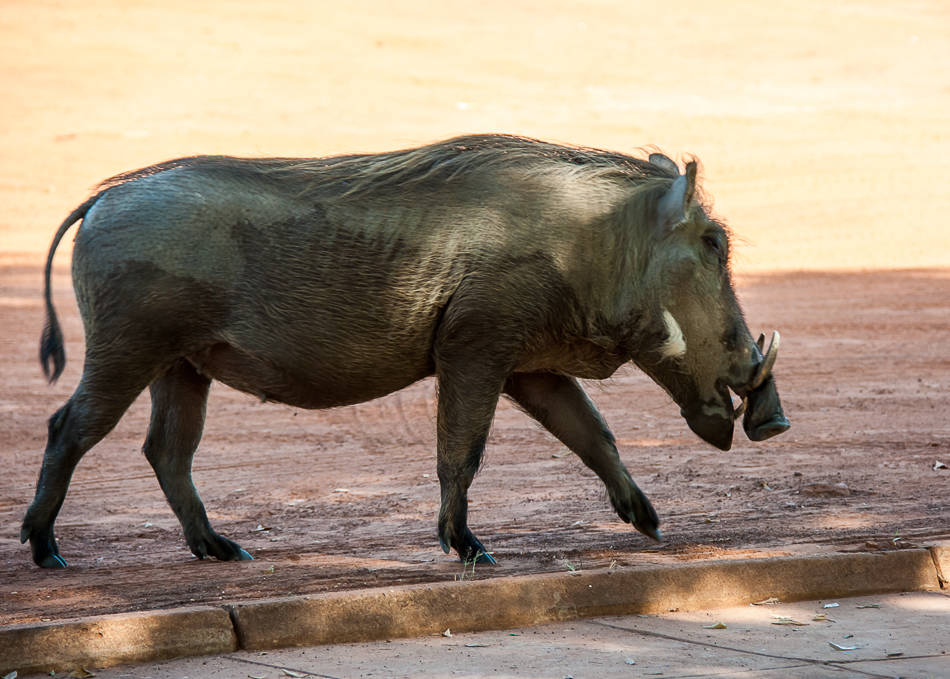 Almost as frequent as warthogs, baboons get even nearer like this one standing on my balcony.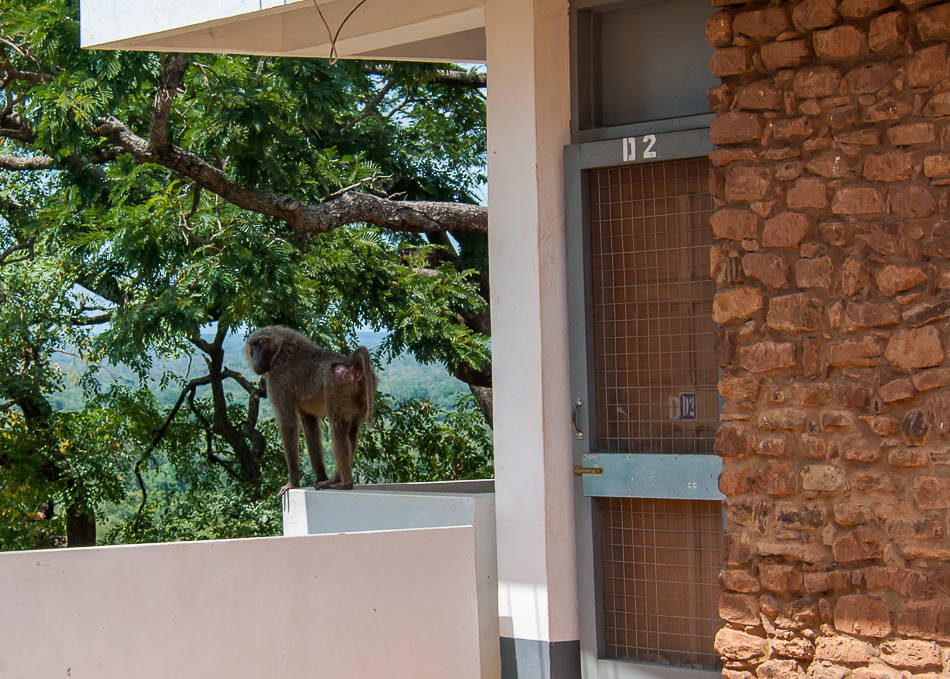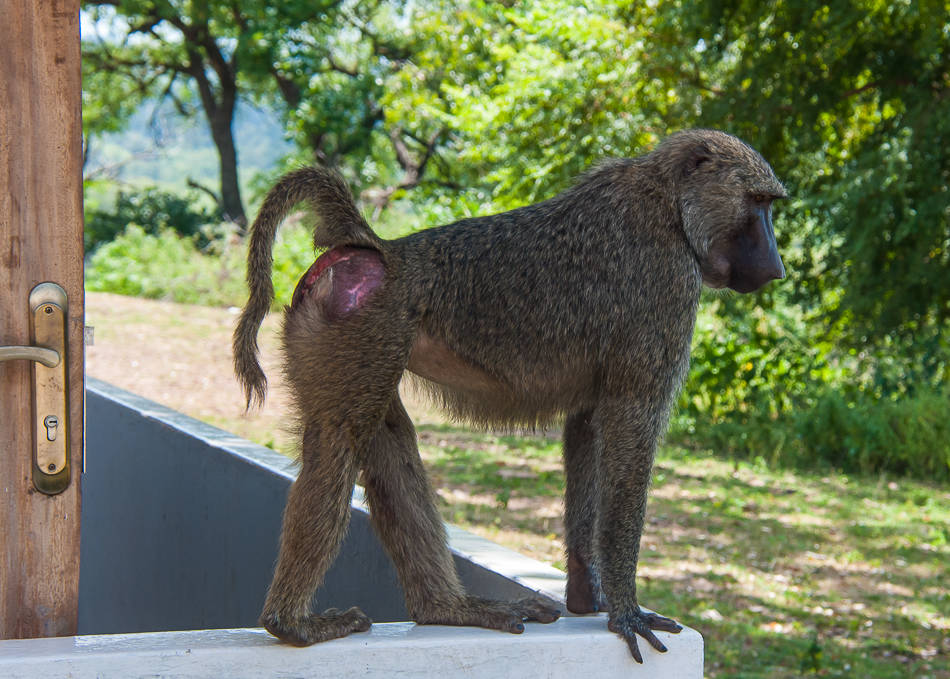 You can easily recognize them with their long, dog-like muzzles, thick allover fur…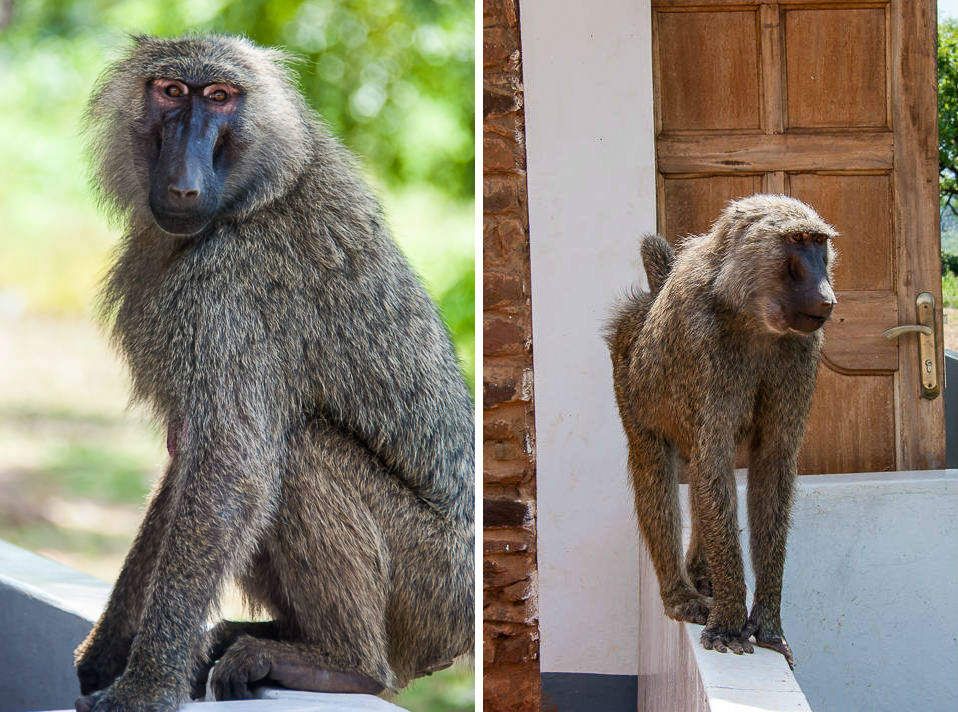 … and let's not forget their hairless, protruding buttocks apparently there for their sitting comfort.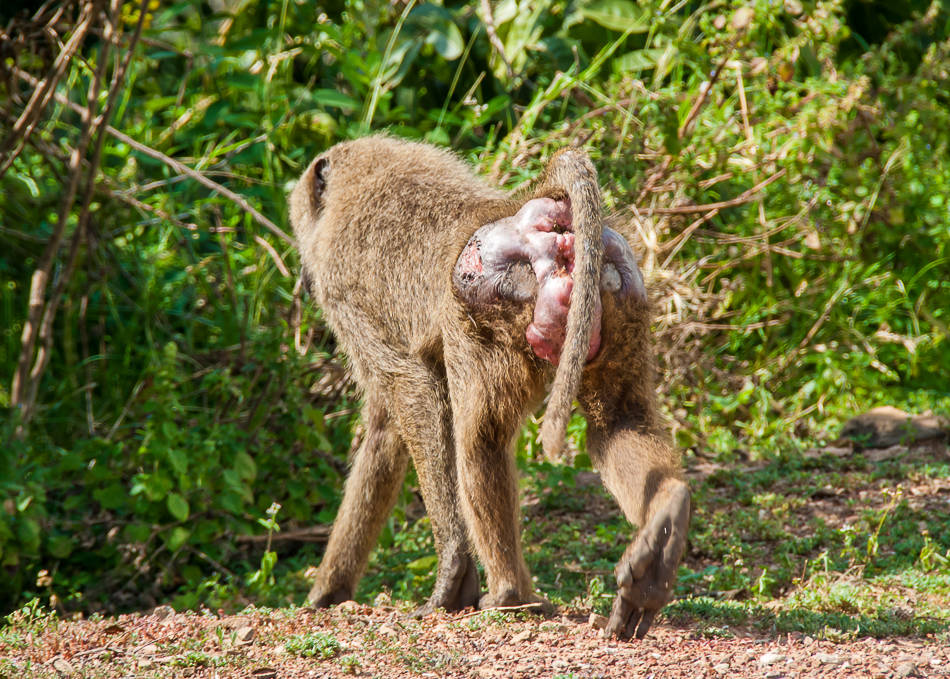 They can cause quite a raucous around the motel as they often end up inside the restaurant or snatching things from tourists around the pool which is why the staff usually chase them away. They'll either run towards the savanna or climb trees to snack on flowers.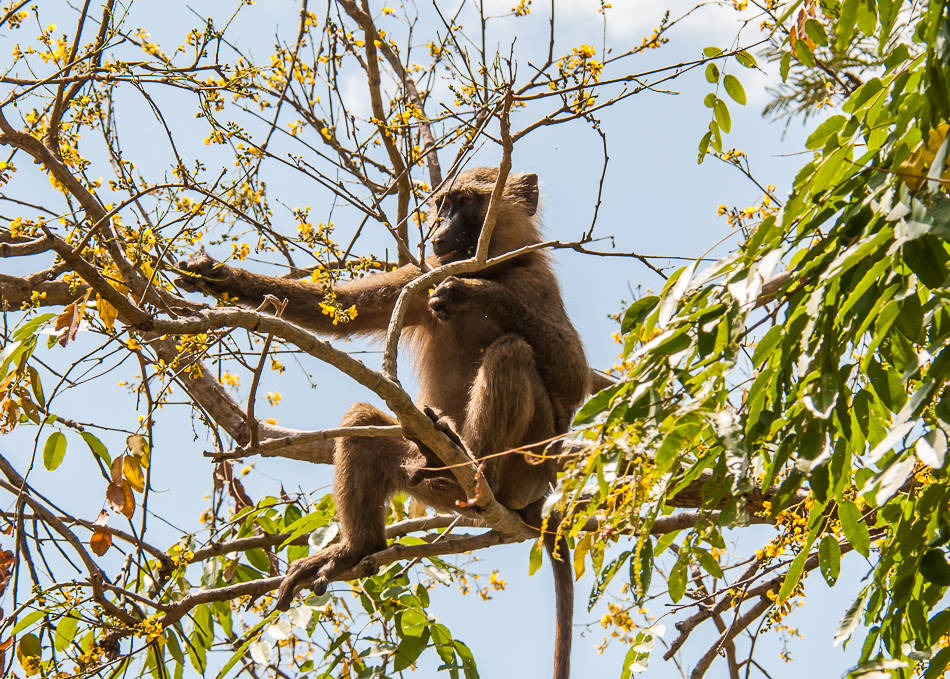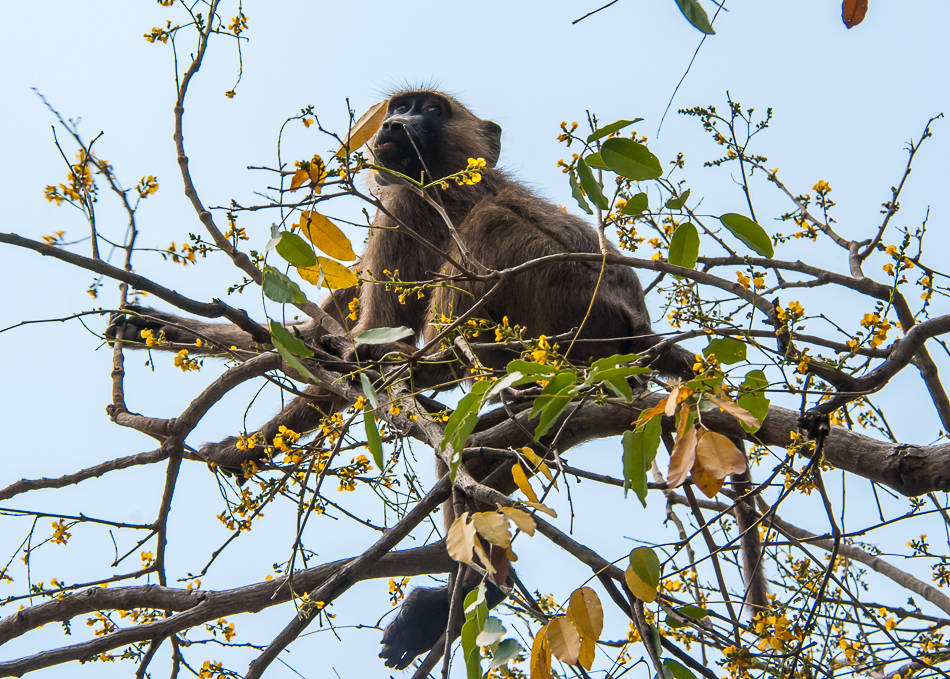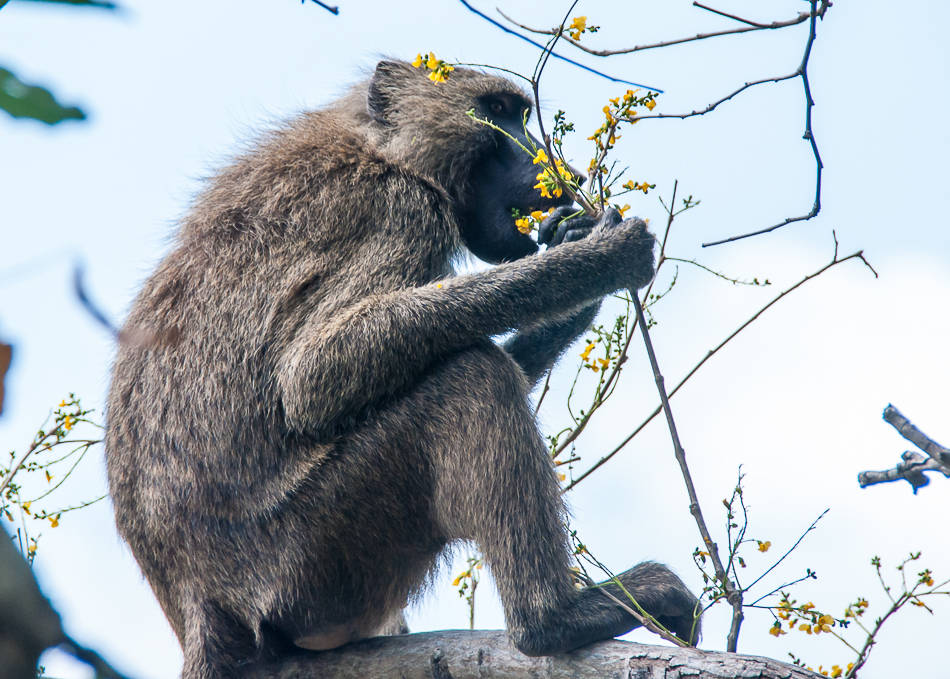 A rarer sight which happened only once was of this Patas monkey around the pool.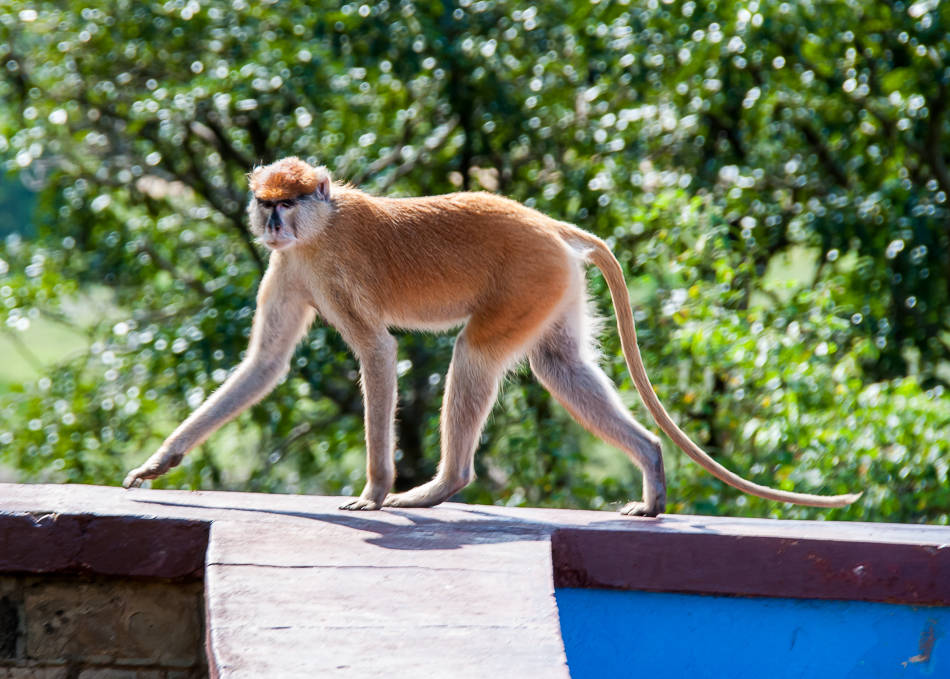 It would be a shame though to get all the way there and not go on a safari in the savanna below as it's probably the cheapest safari you'll ever do and you never quite know what it is you're going to see that day. The safaris leave twice a day, either in the morning at 7am where apparently the animal activity is at its peak, or in the afternoon at 3:30pm for a golden hour tour. I headed out on my first afternoon drive the first day I arrived, sitting on top of a Jeep for two hours of pure thrill!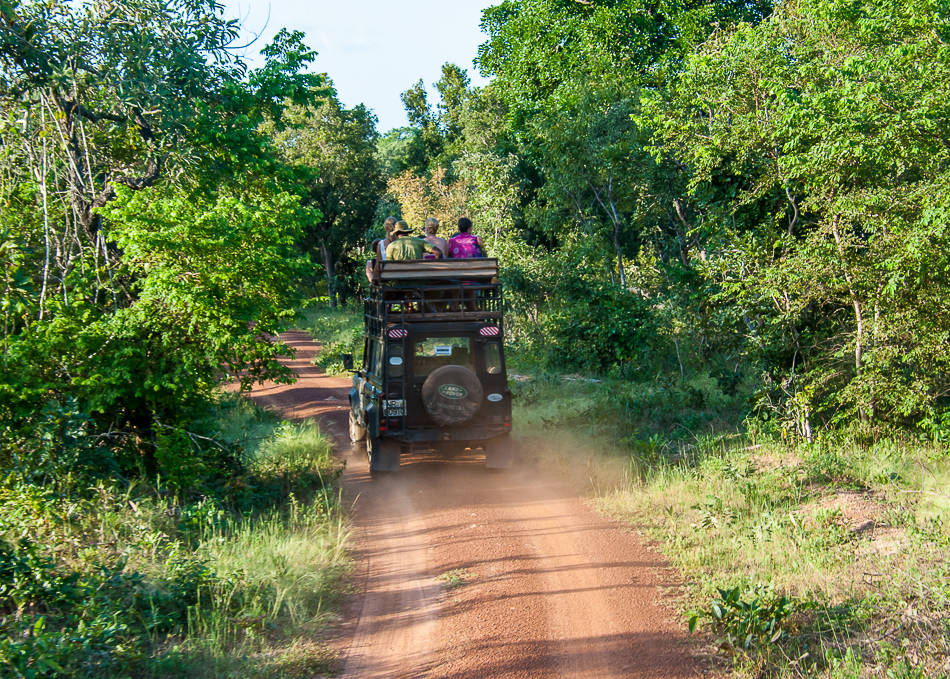 It's true that Mole isn't known as a prime game viewing spot and has very little to show compared with Eastern and Southern Africa, though for first timers like myself it's the perfect initiation and a highlight of any trips to Ghana. Just sitting on top of that Jeep, going through narrow paths, crossing rivers, and just keeping your eyes focused for anything that moves was the most fun I've had in a while. At about $15 for a two-hour ride it also is ridiculously cheap for such live entertainment!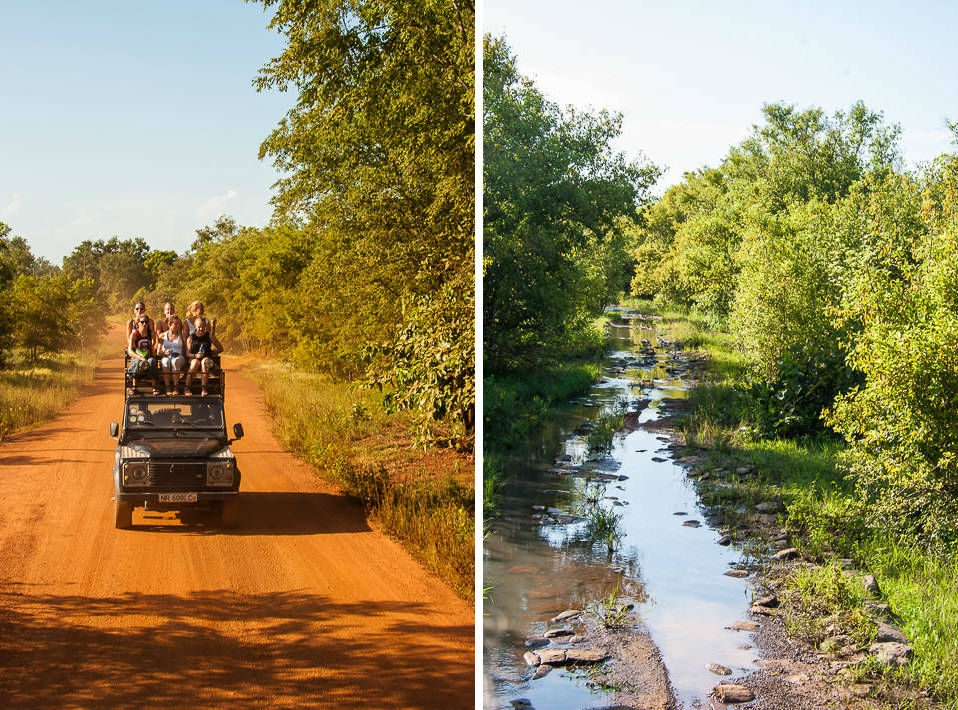 The park is home to over 93 mammal species and is considered a prime reserve for a large number of antelope species of which you're guaranteed to see a lot of.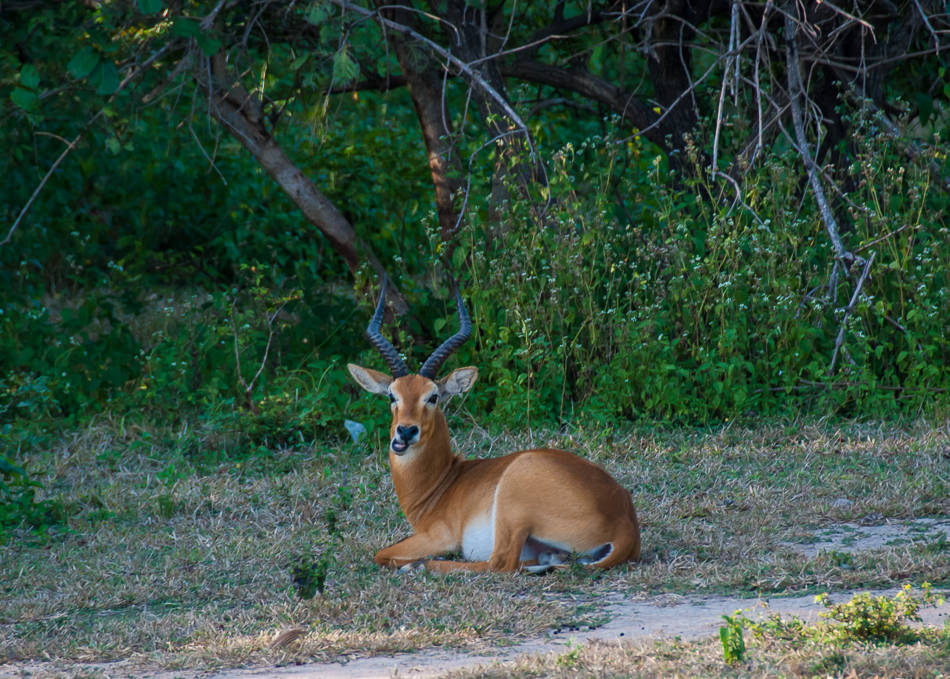 While you'll often see male kobs by themselves, you're more likely to see big groups of kobs with only one male leading.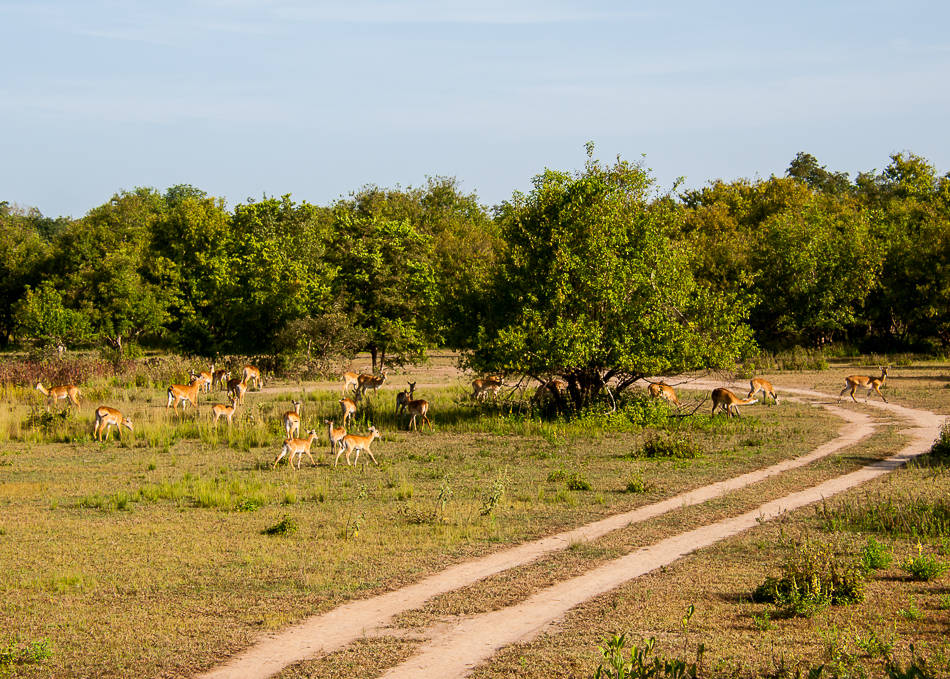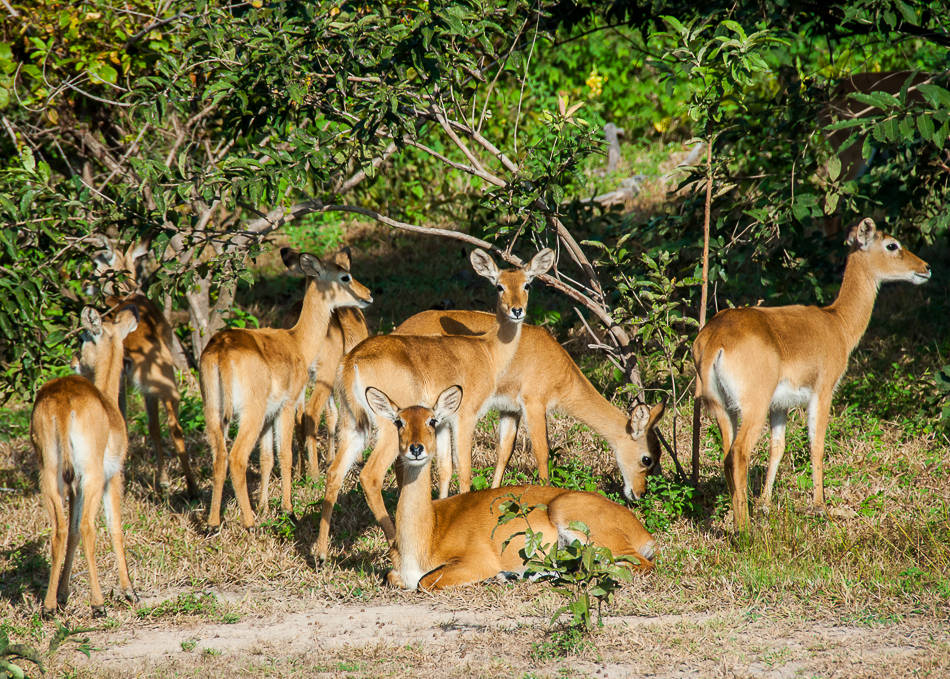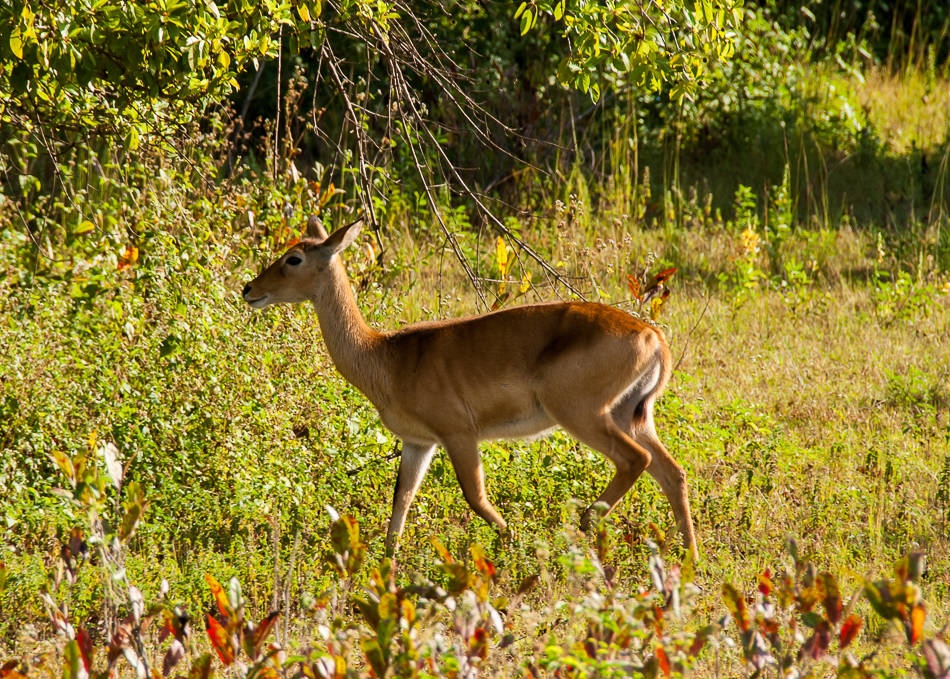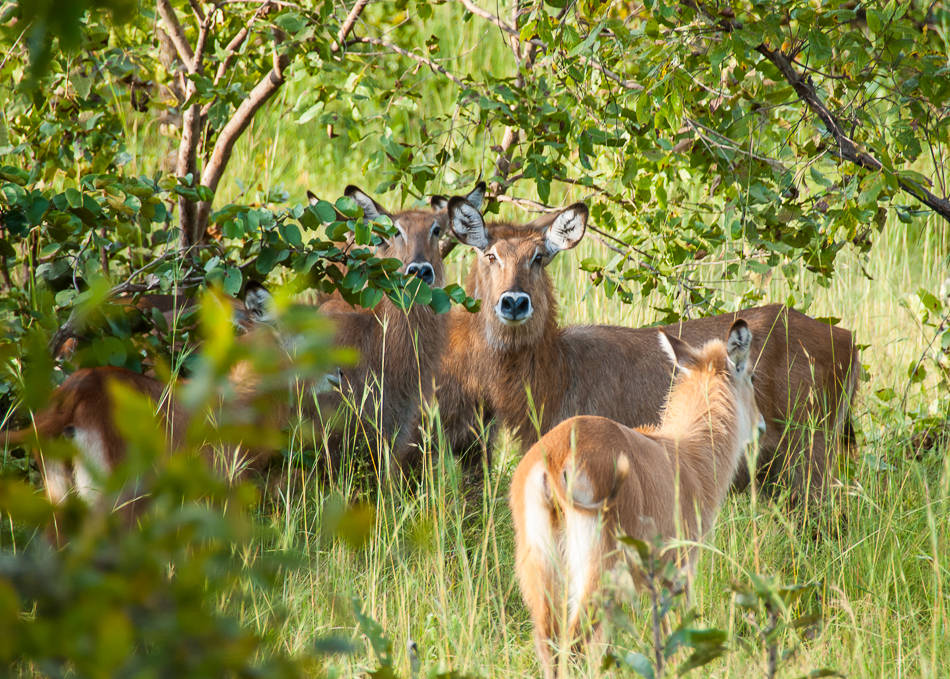 The landscape changes regularly from wet land to colorful savanna, the red road and vivid greens forming a beautiful contrast against the bright blue sky. Even if no animals were to be seen it's still such a nice Jeep ride you're happy to just sit back and enjoy the view and wind in your hair.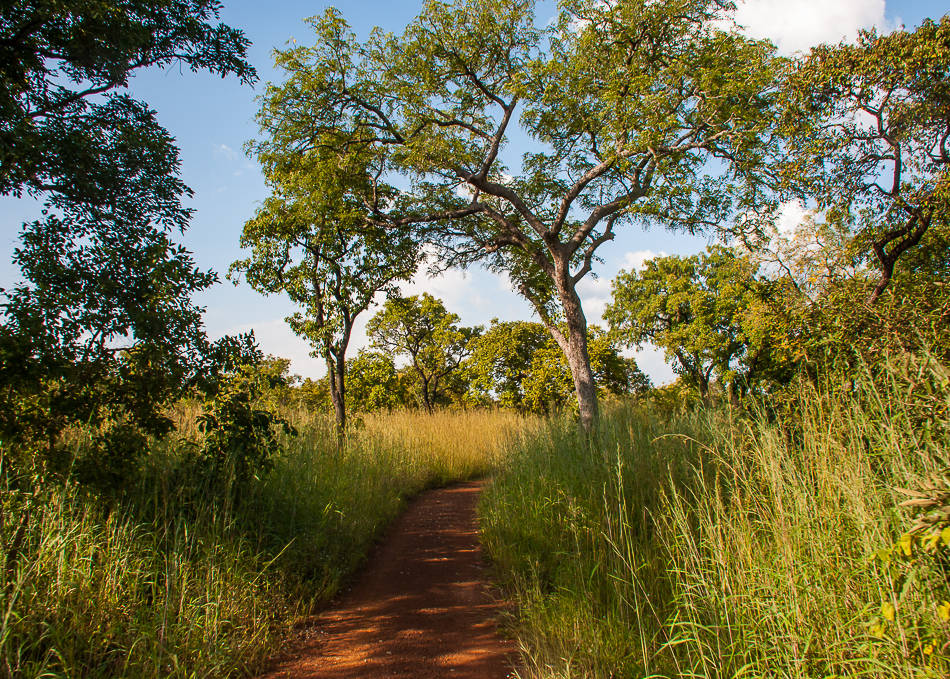 There are sometimes breathtaking surprises and an unexpected appearance right by the side of the road remains one of my most magical moments. I heard the trumpet noise before the jeep jolted to a halt and we stared in awe at the giant form making its way towards us from the bushes…. an ELEPHANT!!!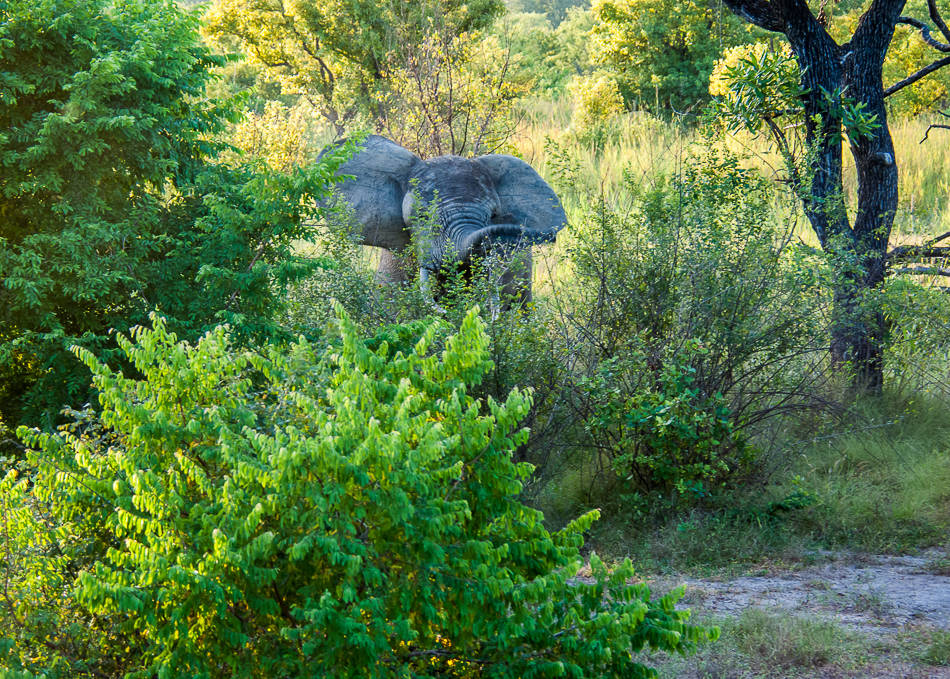 It's hard to describe the feelings such a close encounter provoke, as he was literally less than 15 feet away from us and as magnificent as you can imagine. Seeing an elephant at Mole is everyone's dream fantasy though very few had that chance that week and we were amongst the lucky ones. Very lucky indeed as they rarely stay so close to the vehicles, allowing tons of stunning pictures to be taken.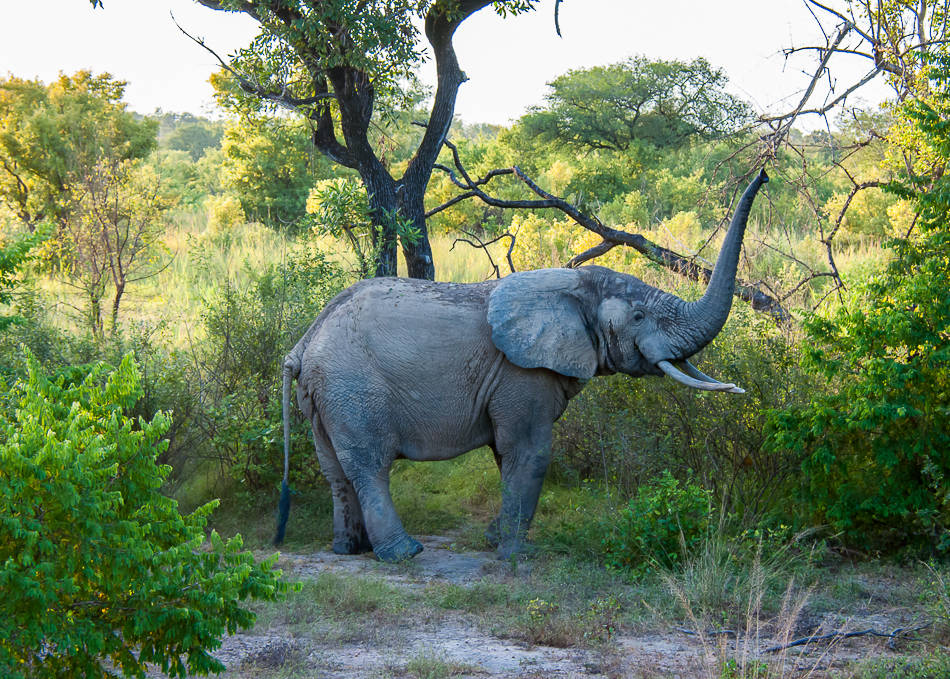 We stayed there for about 15 minutes in silence, closely watching his every move, admiring the sheer size of the largest mammal I had ever seen.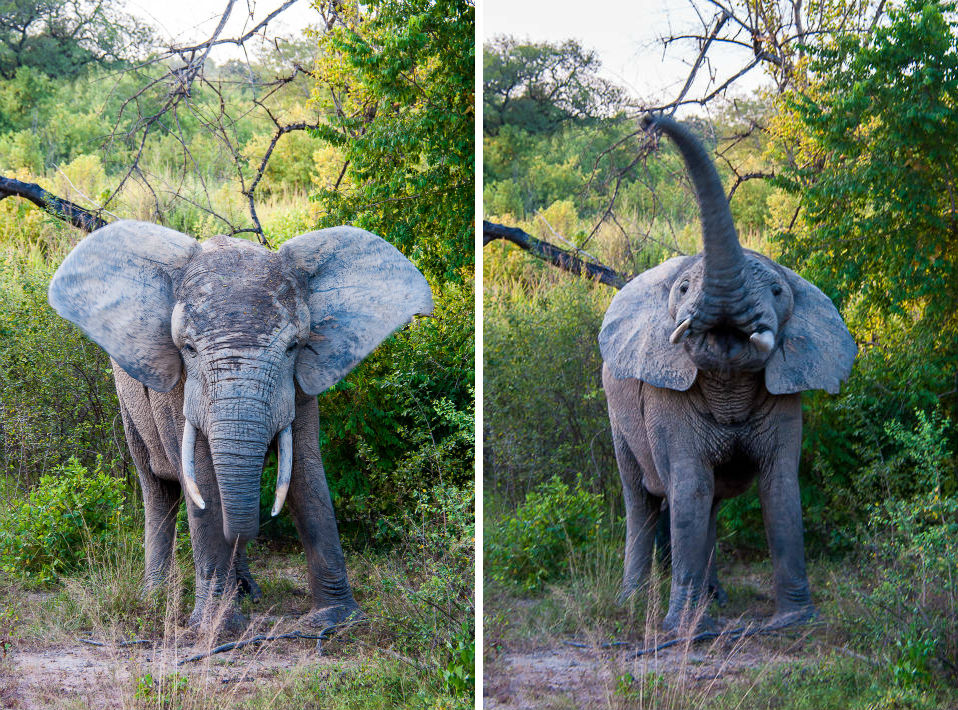 Trying to make eye contact….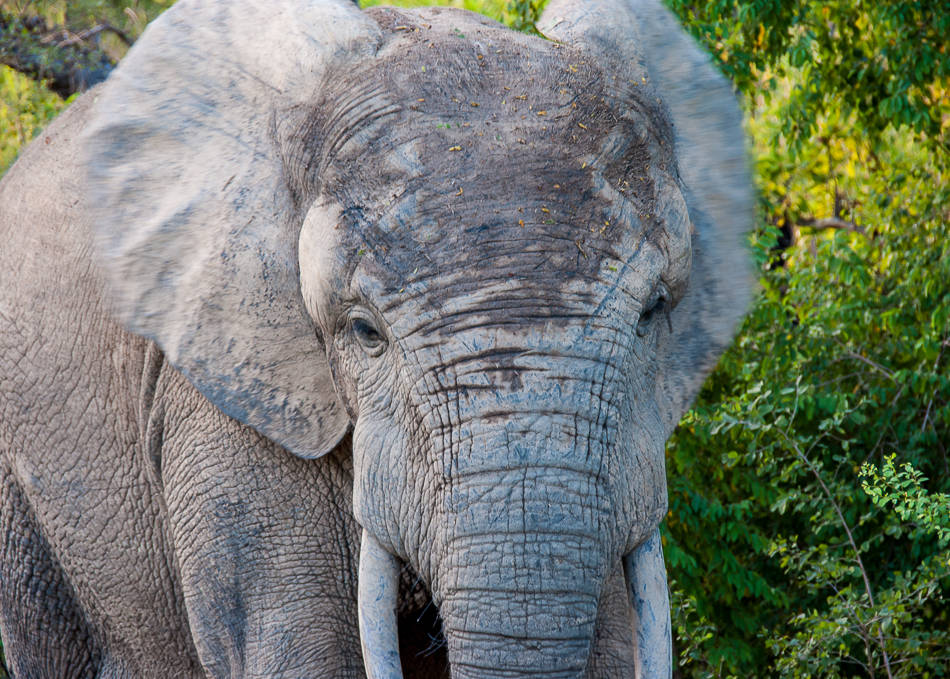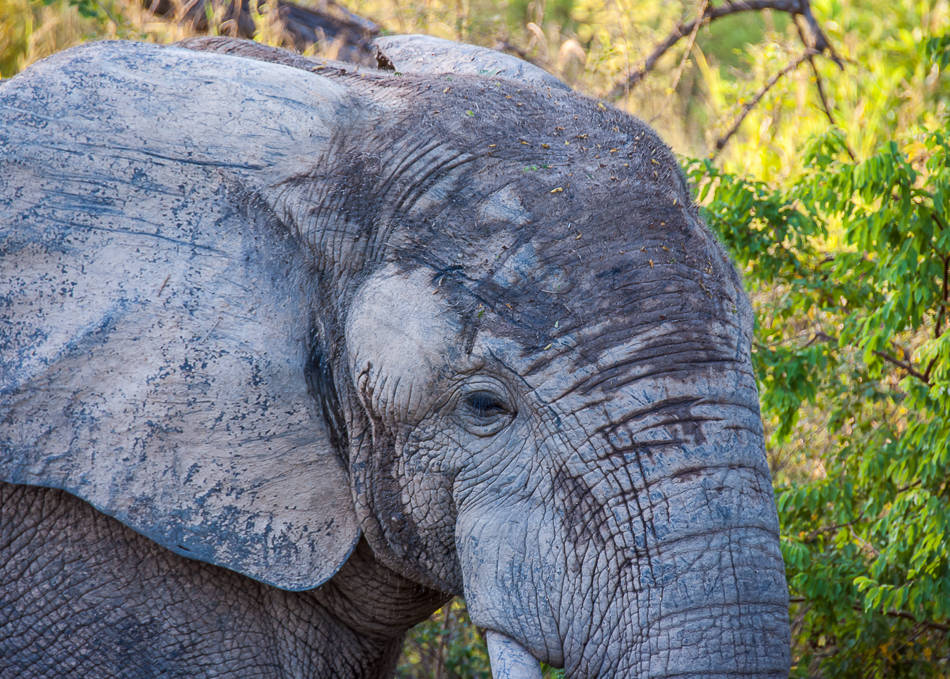 We were treated to a catwalk show and a lot of foraging before he starting showing signs of annoyance…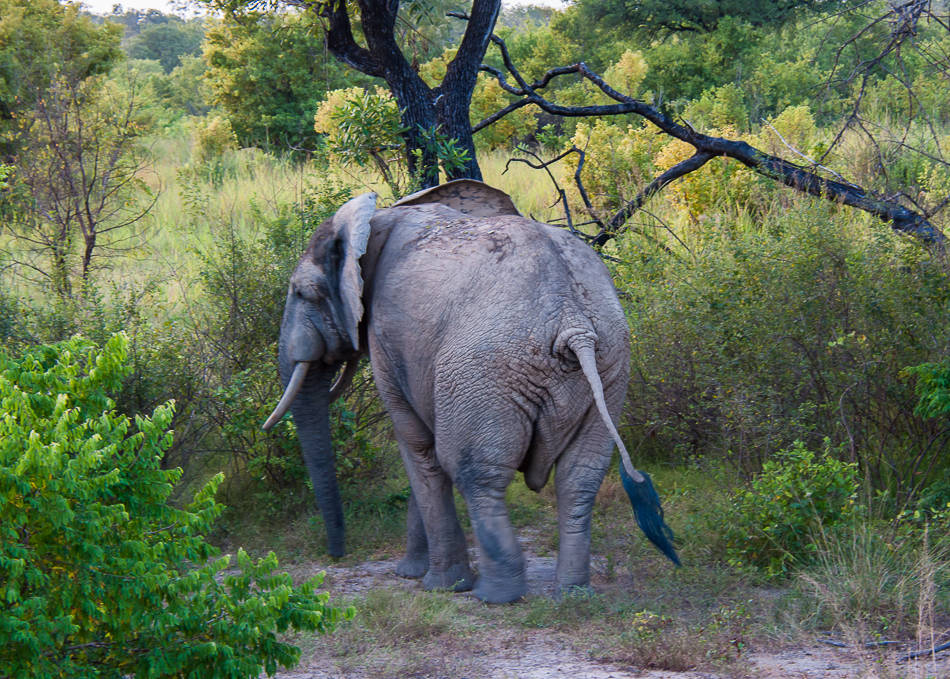 When an elephant starts extending his large ears and tapping his huge feet on the ground, making his angry trumpet noise….it's time to run! Think we had overstayed our welcome and what was such a beautiful and peaceful moment turned into panic mode when he threatened to charge our Jeep. We had quite a few hair raising moments where we had to back the Jeep in the bushes to try and hide after finally jetting off at lightning speed to save our lives. This really felt like I had been dumped in the middle of Jurassic Park!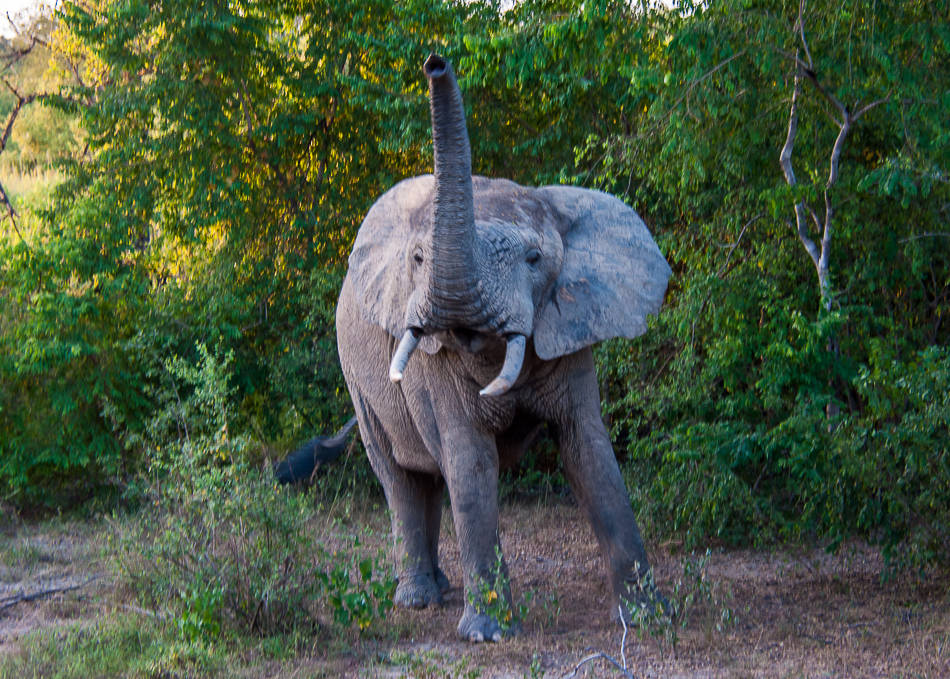 Although I caught a brief glimpse of him a bit later that week, this was my last real elephant sighting in Ghana and I'd say it was one I shall never forget! The rest of the safaris were a little less emotional but still pretty cool with lots more antelopes and monkeys to feast our eyes with.
Baboons hang out together so families are quite easy to spot.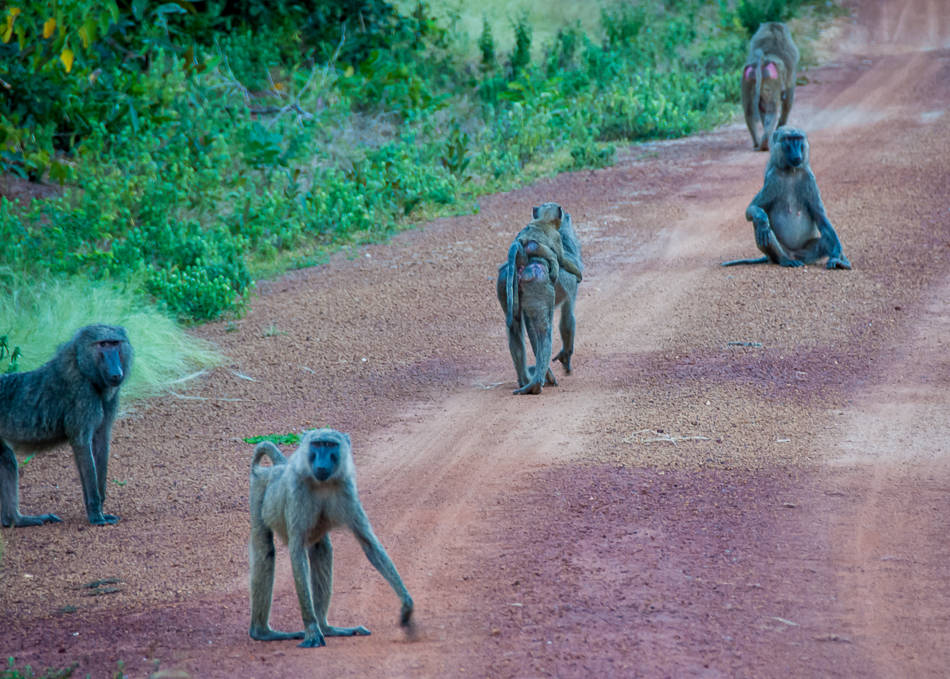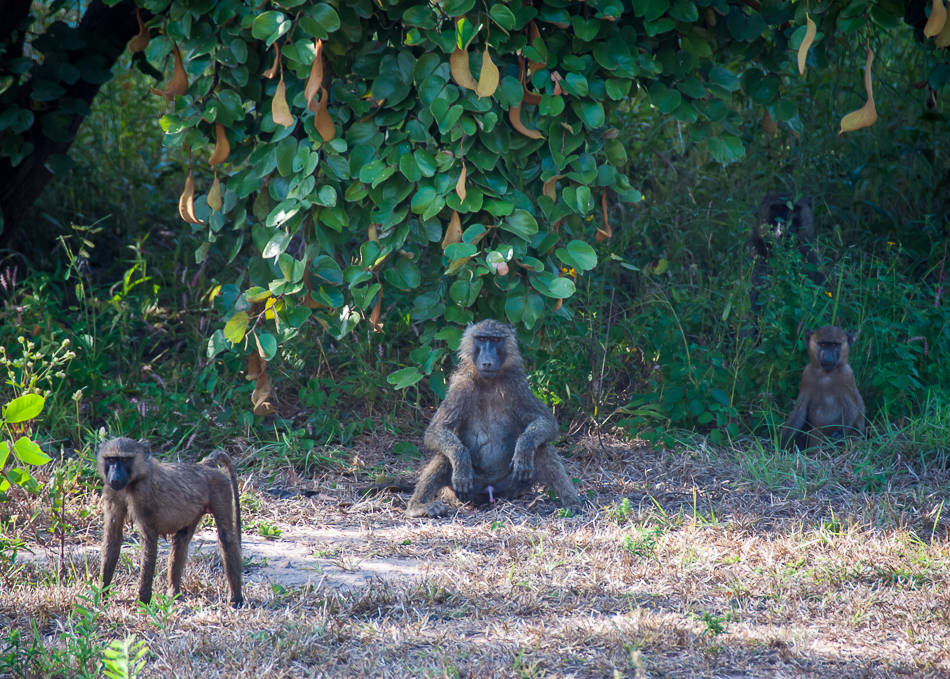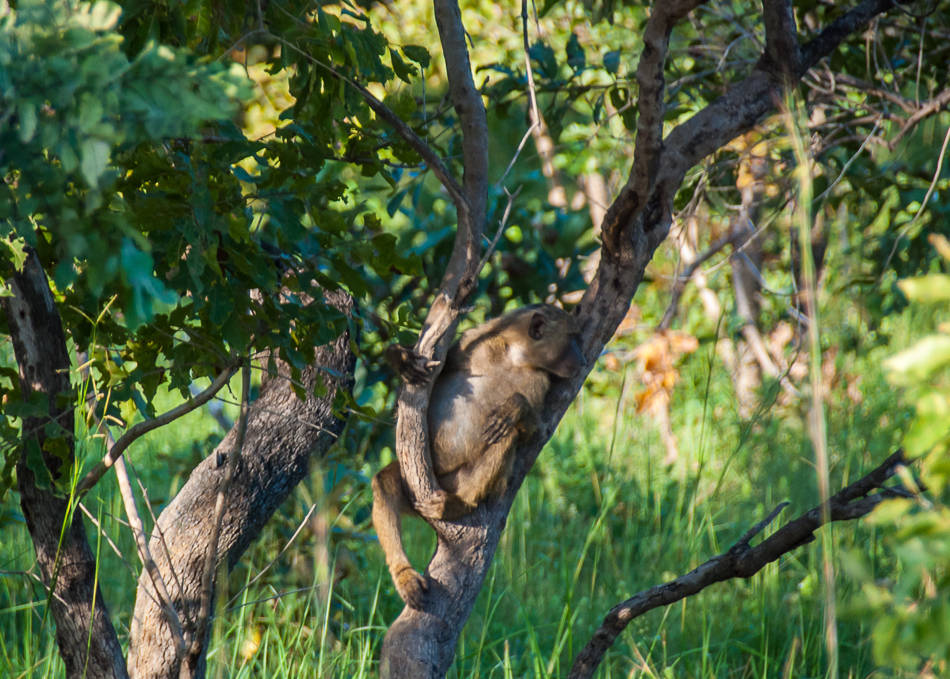 Green Monkeys are a little more shy so you'll need a good zoom to catch one.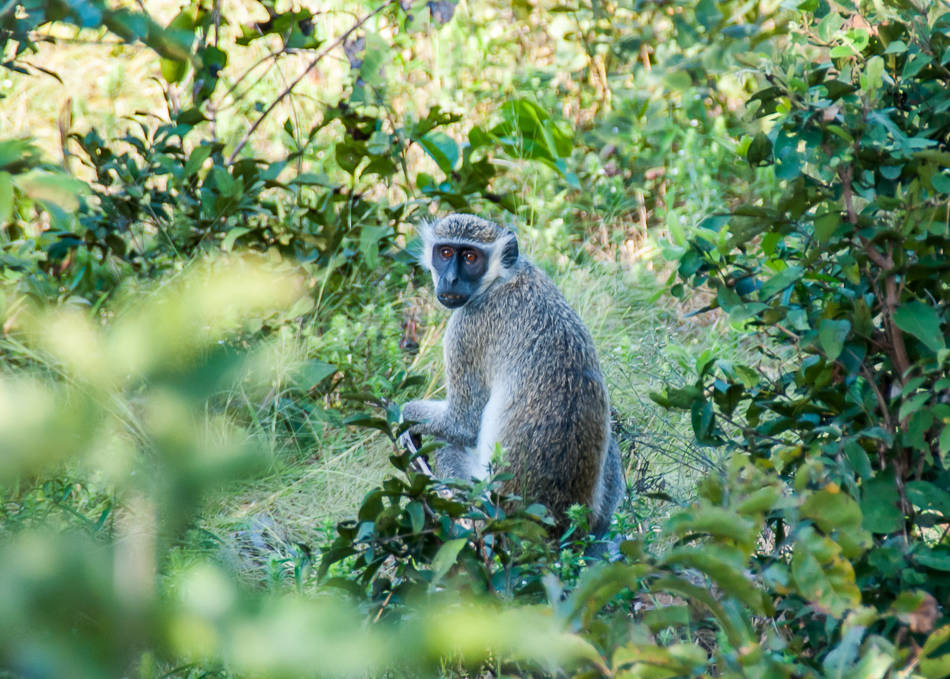 Most of the time they'll be running away from you…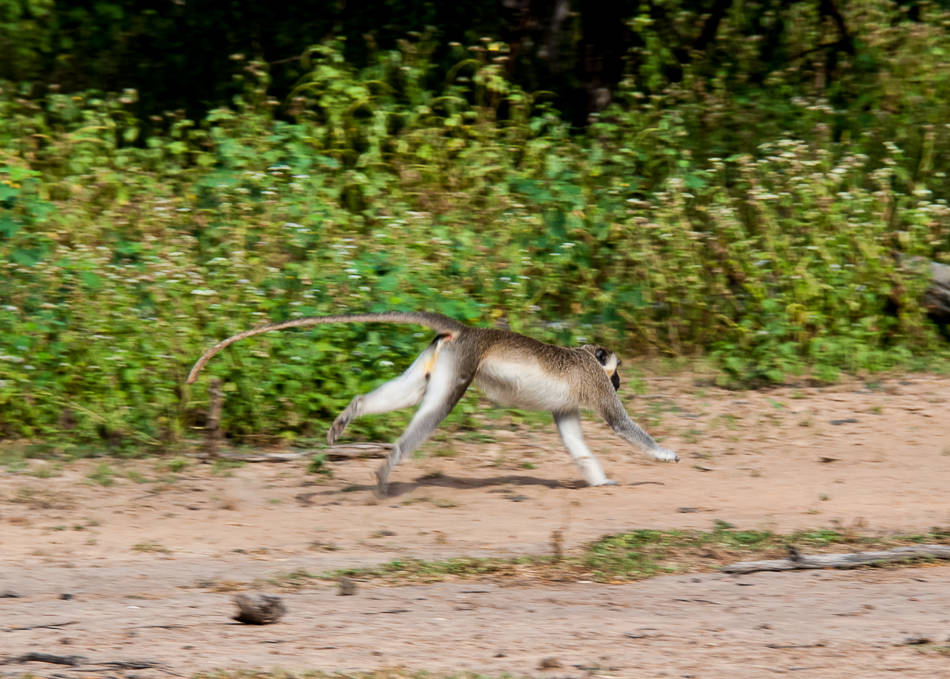 And of course loads of warthogs are roaming the grounds though you won't be able to get as close to them as you can back at the Motel.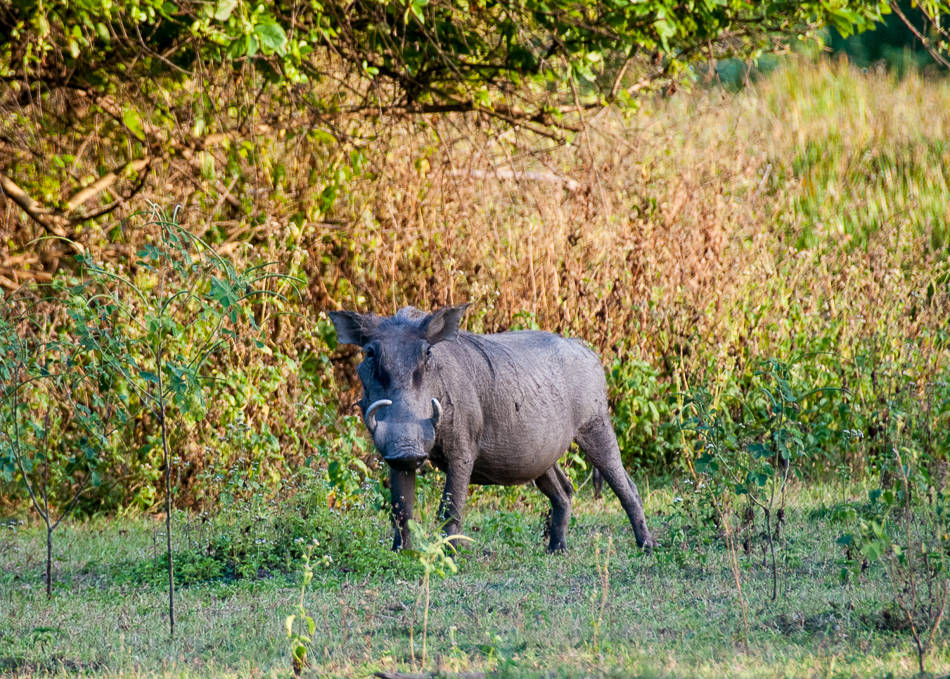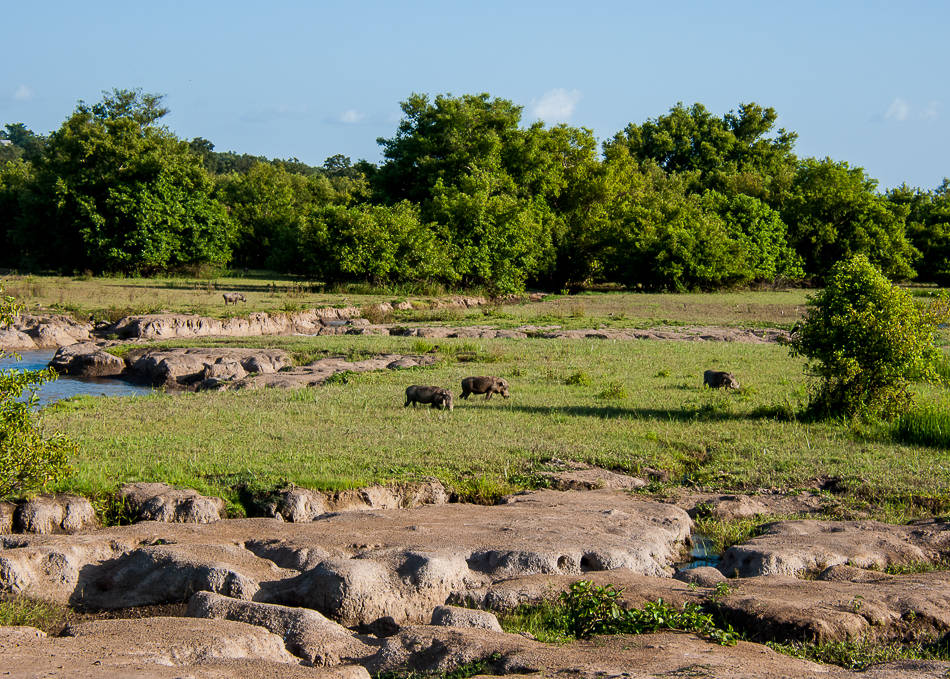 The great thing about the afternoon safari is coming back at sunset which gives a gorgeous glow to the savanna.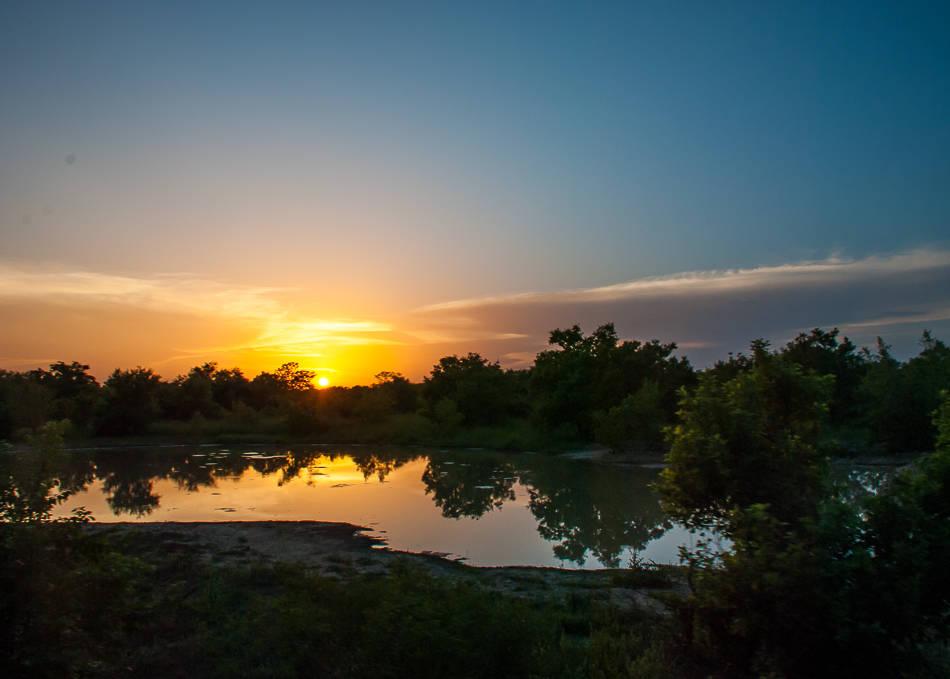 While the Jeep Safaris are really a blast and the best way to see a large quantity of different mammals, the park also offers Walking Safaris which are equally rewarding, just in a different way. Leaving at the same time as the Jeep Safaris (i.e. 7am or 3:30pm), you set on foot with an armed guide, either alone or with a small group, and quietly make your way around the savanna and the watering holes.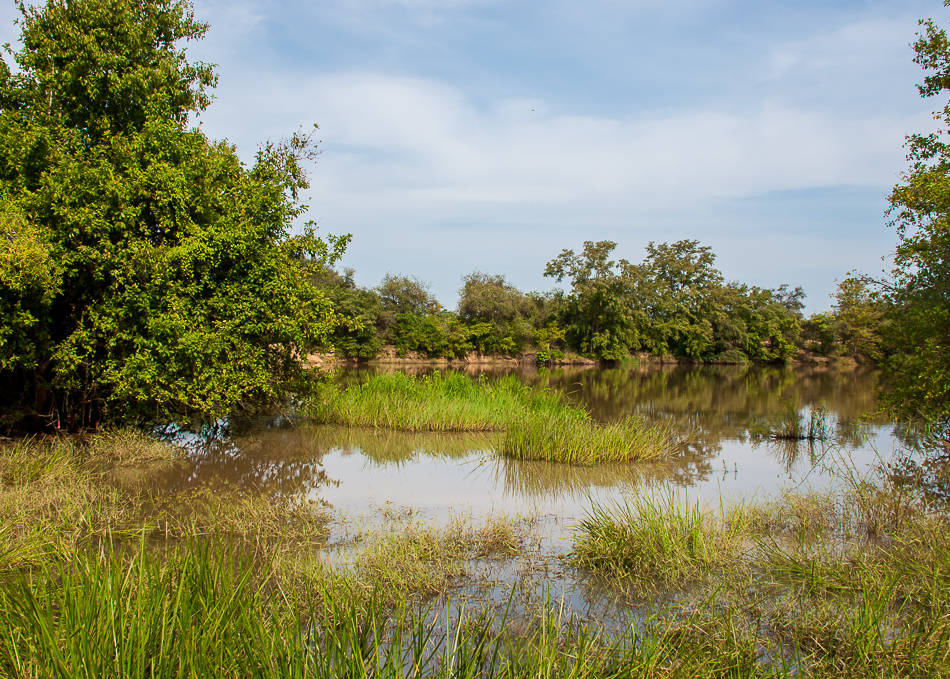 It opens up a whole new set of creatures to observe, from fascinating birds to insects and reptiles, all the while getting a super informative discussion with your guide on animal behavior, plant species growing in the park, etc. Here Egrets are feeding in the swamp, almost always found in groups.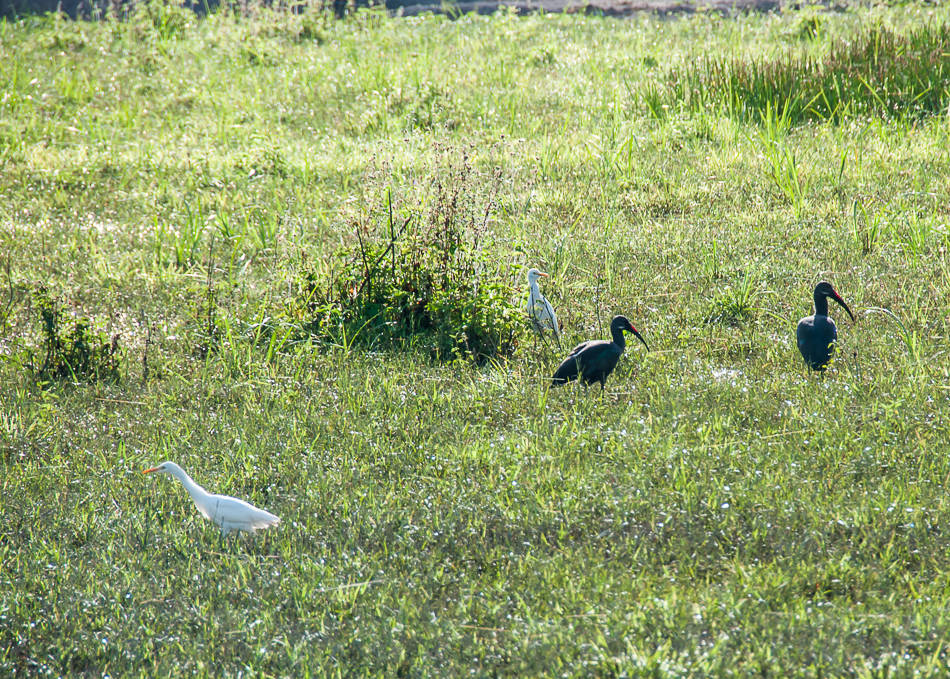 The Ground Hornbill is a little harder to spot though its large size makes it a stunning discovery.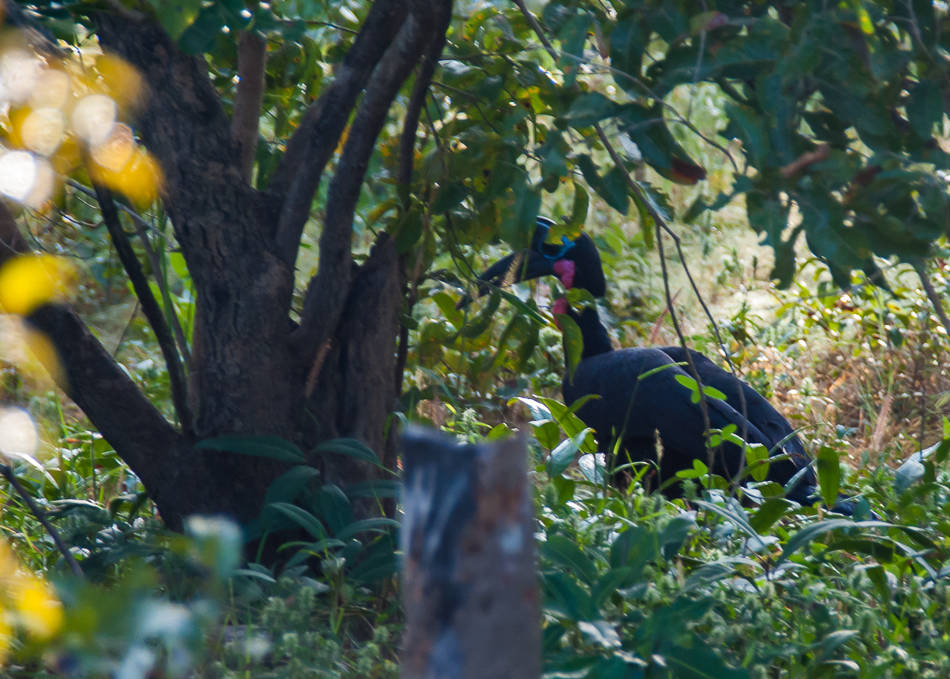 Red-Throated Bee-Eaters are some of the most colorful birds fund in the park.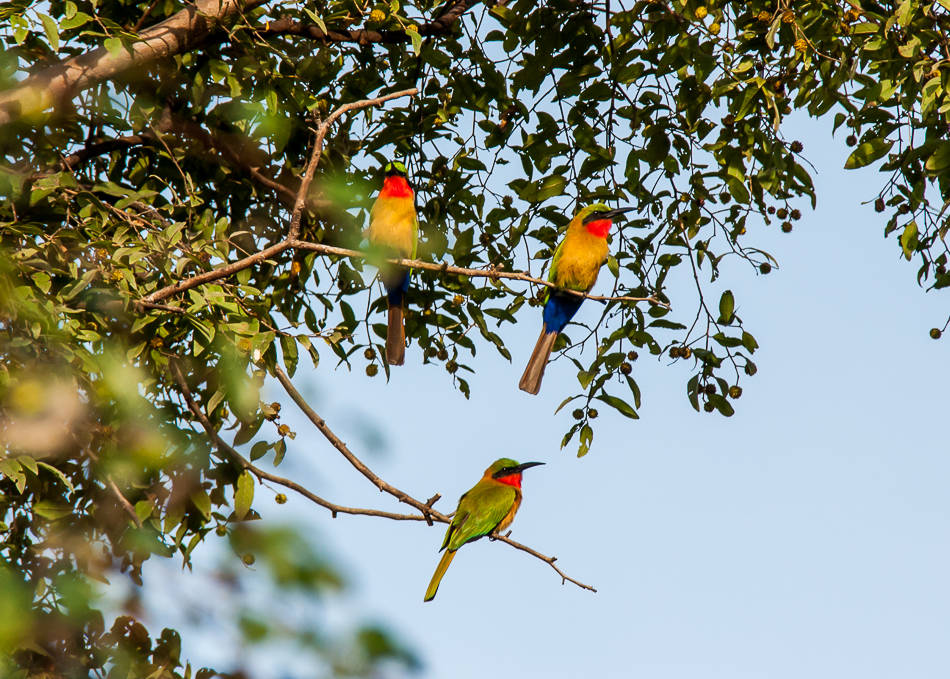 White-headed vultures are everywhere, circling the grounds.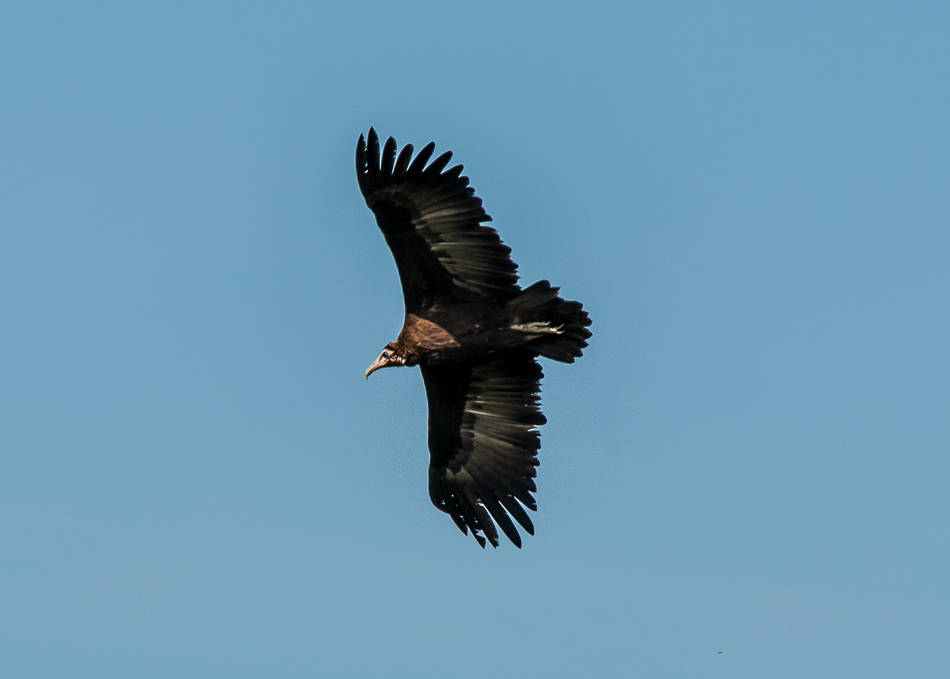 Looking down though shows as many activities such as this ant colony transporting eggs in a busy traffic corridor.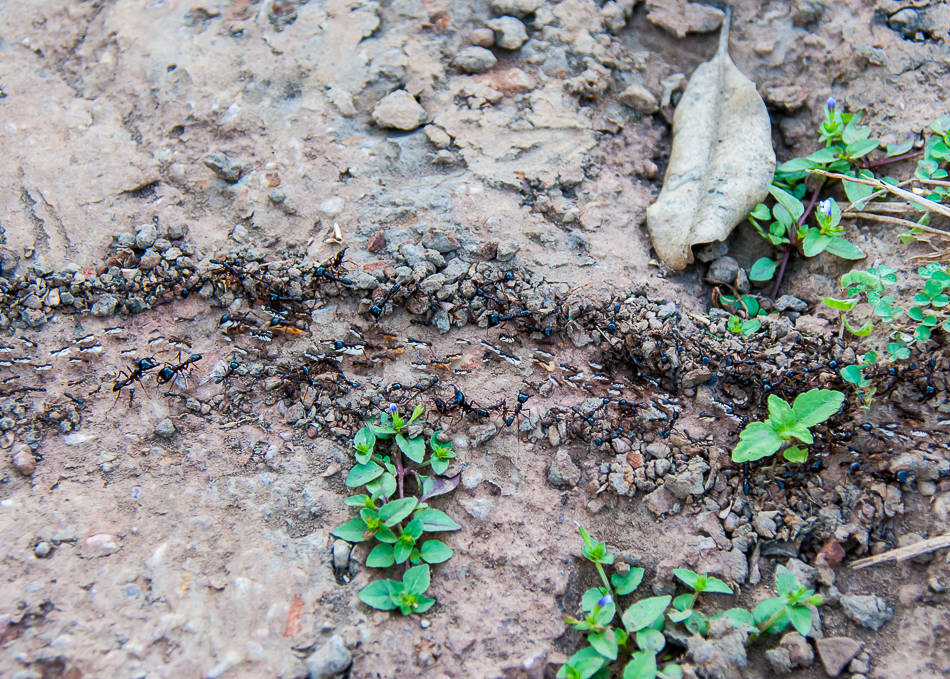 Giant termites' nests and another scarab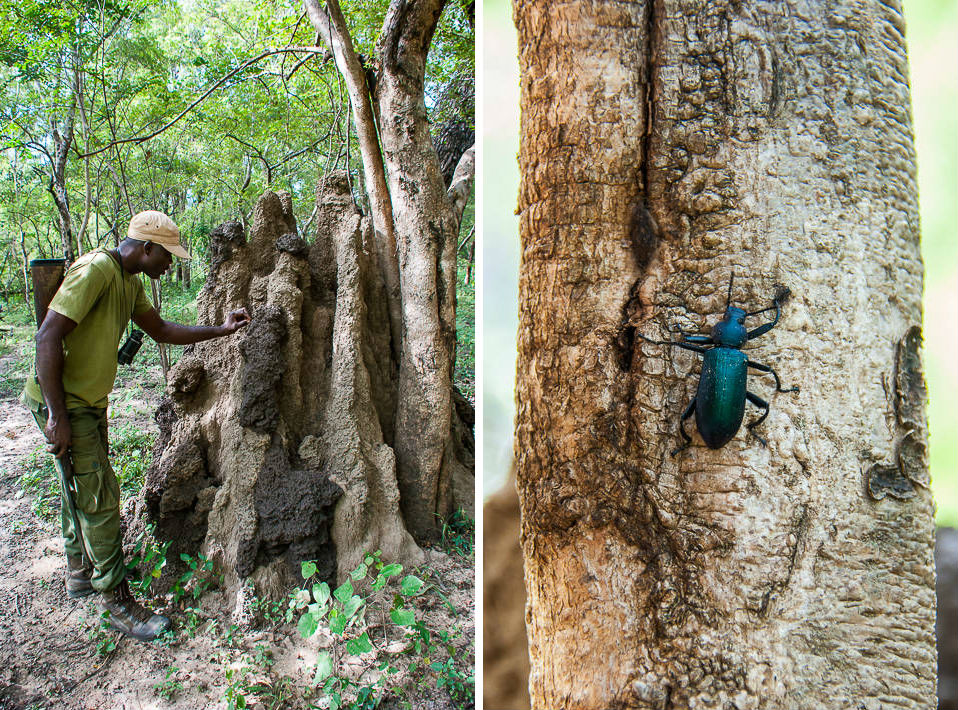 An old track of elephant's footprints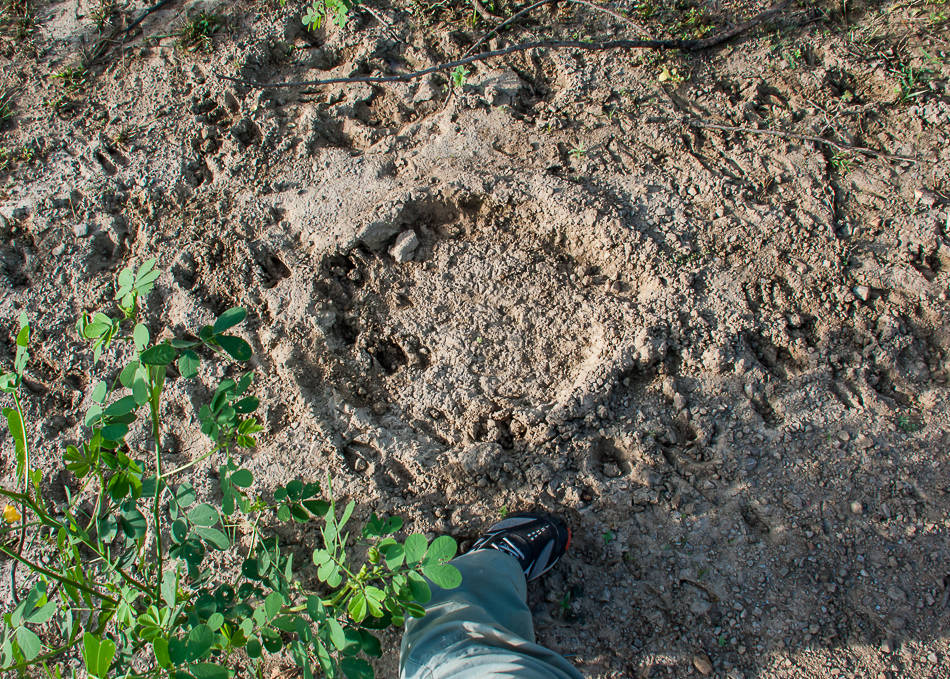 It was really hard to leave after five days, still on the adrenaline of a possible elephant encounter, but I feel I got a lot out of the Ghanaian savanna and definitely have enough pictures to remind me of this magical place!