The capital of Togo, Lomé, has a unique charm and casualness that sets it apart from other West African capitals. After months of the horrendous traffic in Accra and the generally poor road conditions in Ghana it was a relief to drive serenely amidst the motos which make up most of the transport in Togo. The main road is a lovely palm-fringed boulevard which runs directly from Ghana to Benin on the 56km coastline of the tiny country.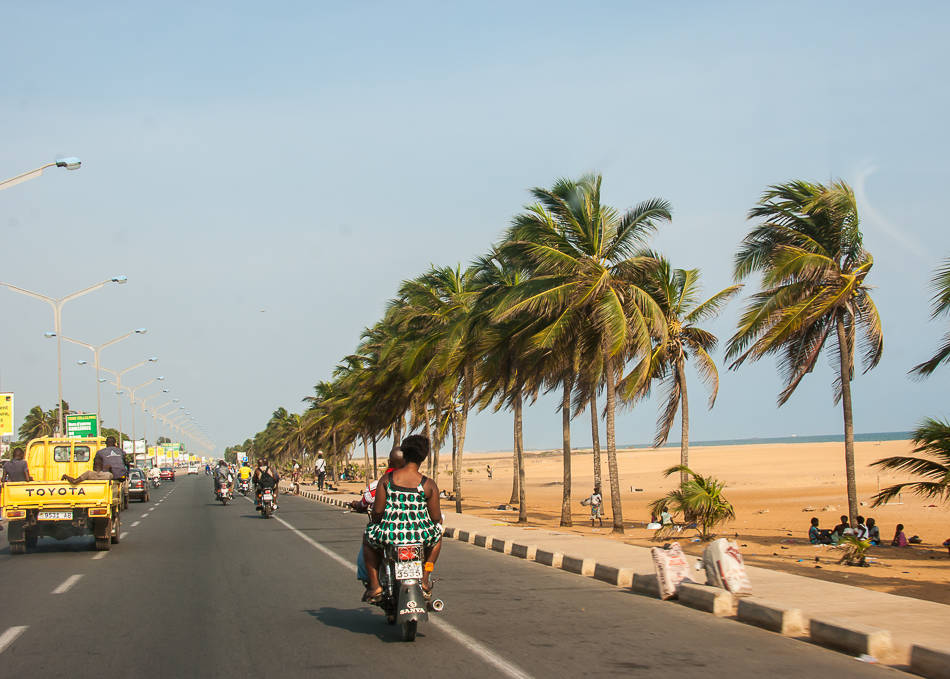 Once known as 'the pearl of West Africa' for its attractive beaches, colorful markets and friendly people, Togo is now notorious for the riots and human rights abuses that occurred here in the 1990's, and again in 2005 when the current president seized power after his despotic father's death. Things are looking up now though and it's a great time to visit and discover the country's hidden gems.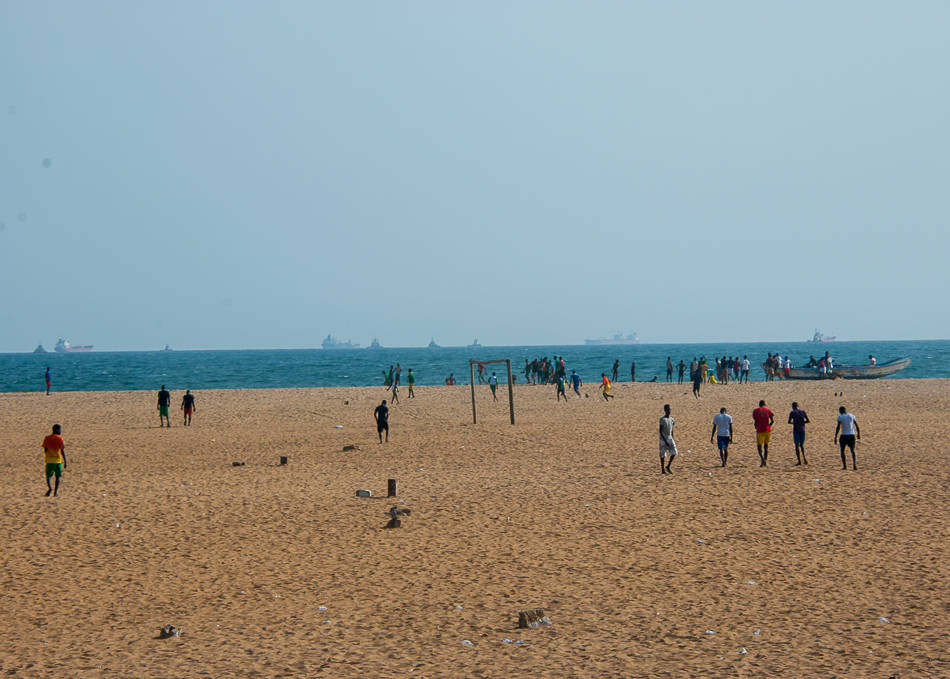 Lomé's biggest attractions are its markets. The Grand Market is locally called Mama Benz which is the affectionate name given to the big, older women managing the stalls and setting the prices. Thanks to their business acumen, they have amassed a great deal of wealth and are known to all have a chauffeured Mercedes Benz , hence the name!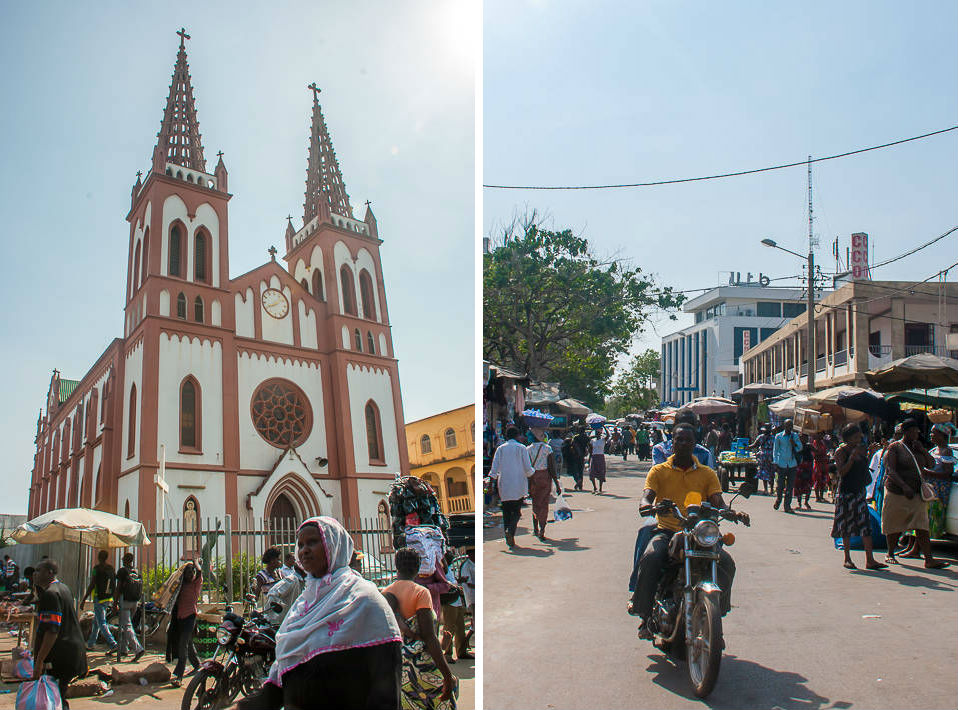 The market spills over a large number of streets downtown and sells everything from peppers, dried fish, shoes, combs, traditional medicinal remedies and is especially famous for wax-print fabrics which characterize the cultural identity of West African fashion today.
The market you won't want to miss though is the Akodessewa Fetish Market, the largest Voodoo market in all of Africa. While many think of Haiti as Voodoo's biggest stronghold, the religion originated in West Africa and is very much alive and thriving here!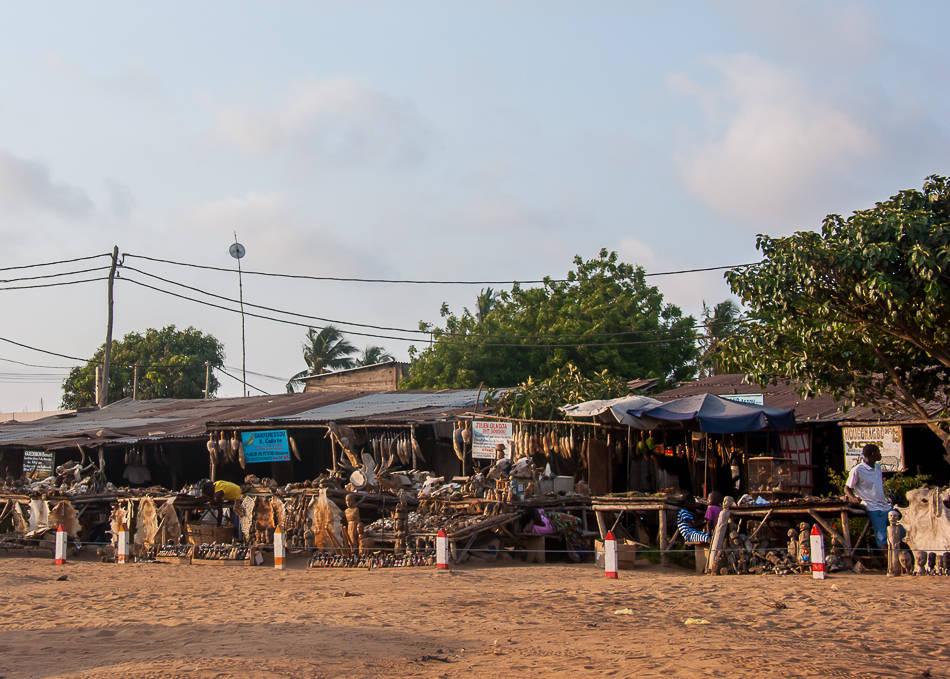 Locals come here to seek treatment for everything from the flu or infertility to removing the blackest of curses and Voodoo priests are available to bless and create fetishes and medicines. It can be a bit of a harsh place for tourists if you're not used to the idea of animal sacrifice as part of worship, but for locals who practice the religion, these are necessities so one must keep an open mind.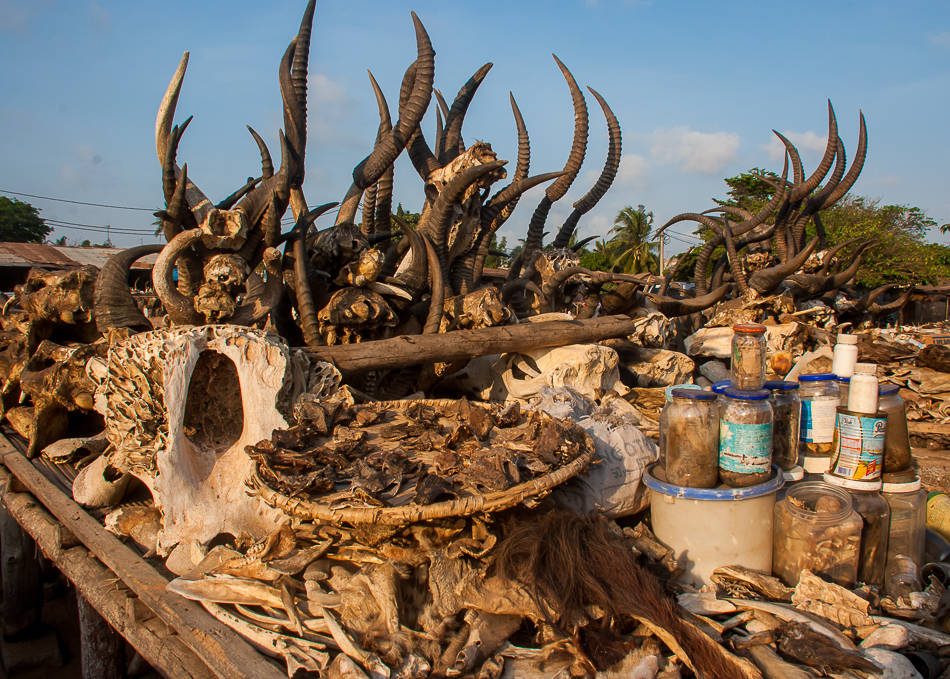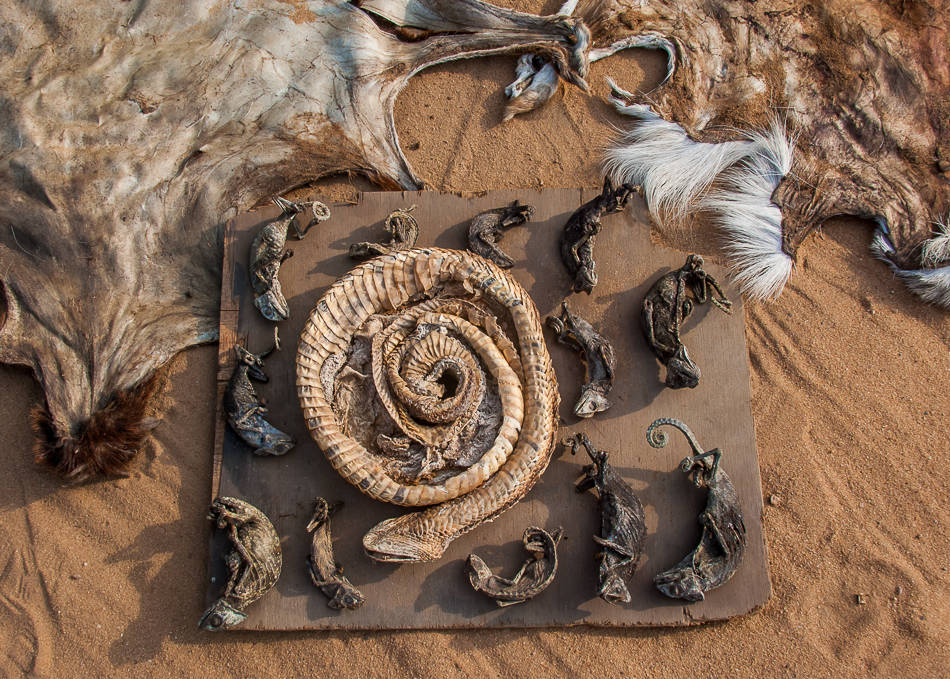 You can literally find any kind of creature in various stages of decay and stacked up in the most macabre display you've likely seen in your life.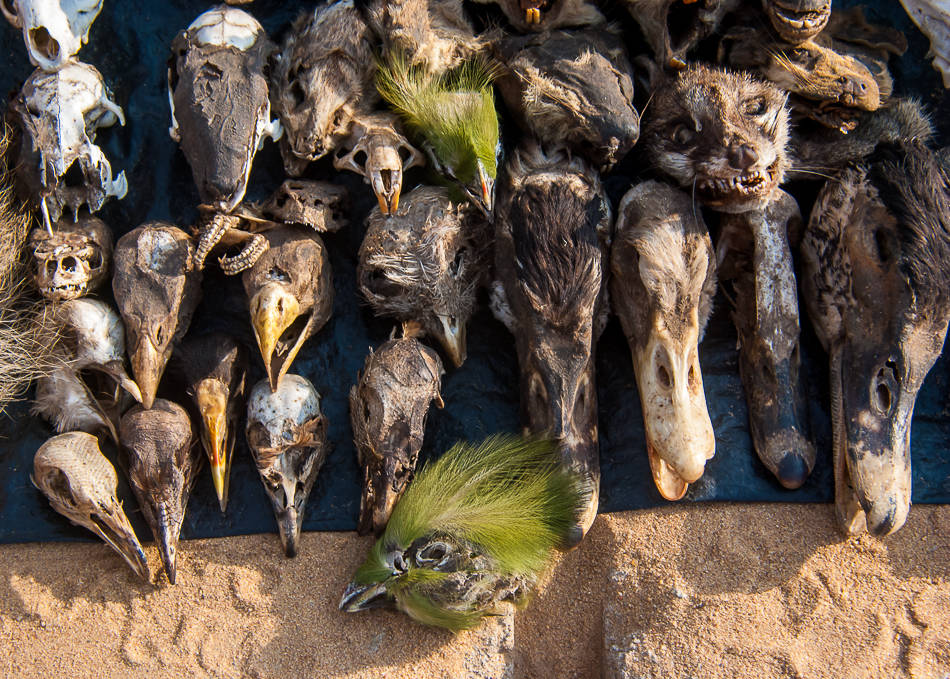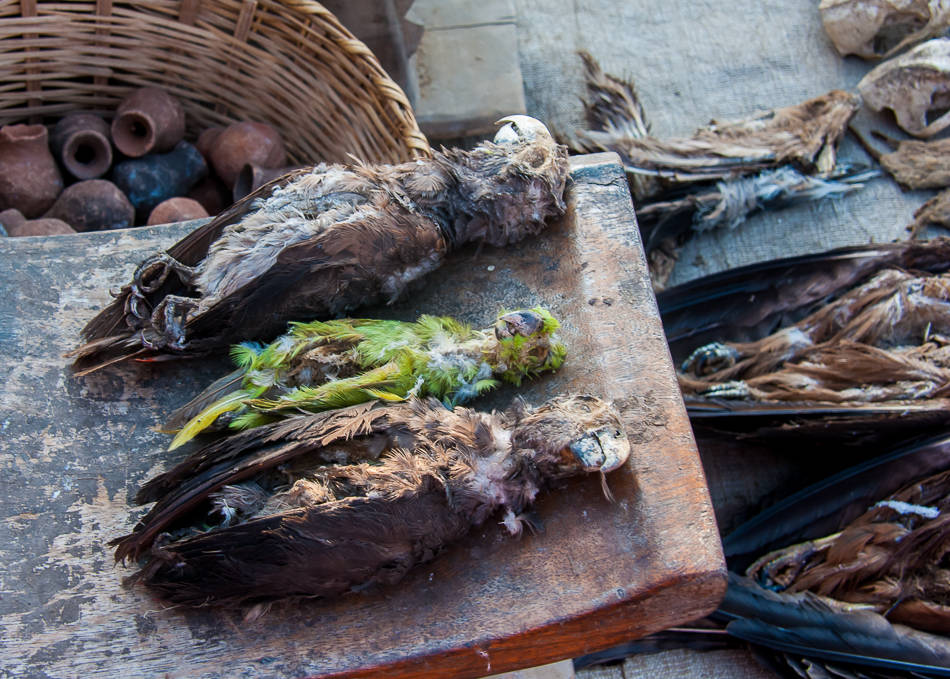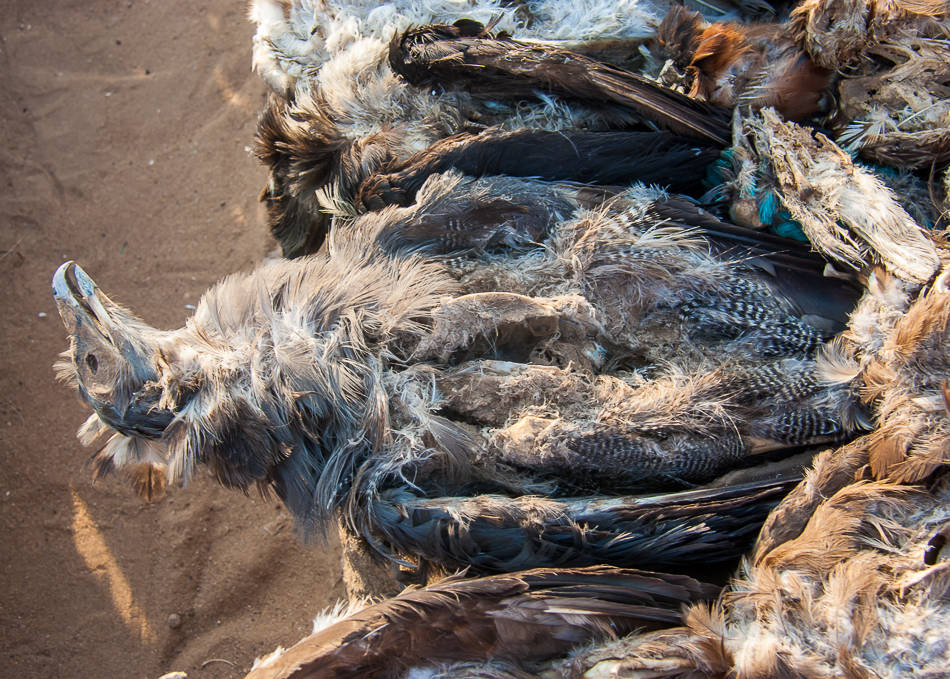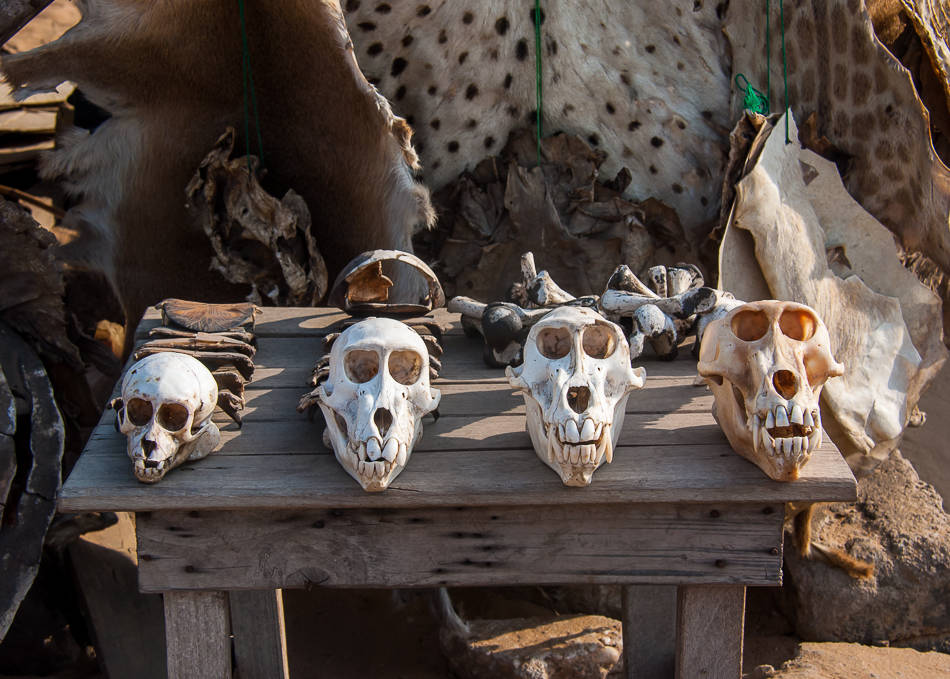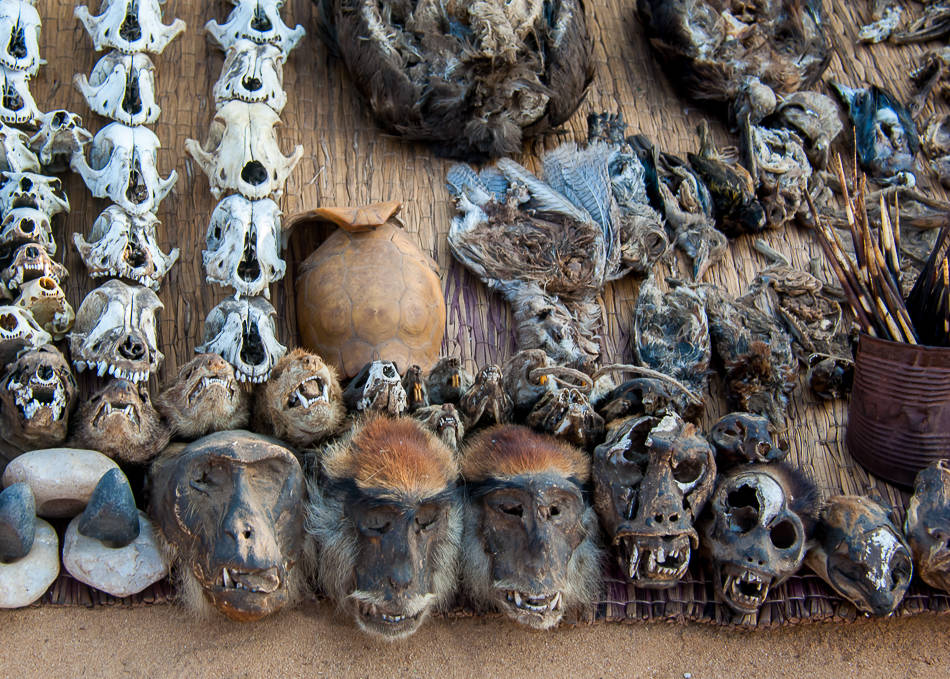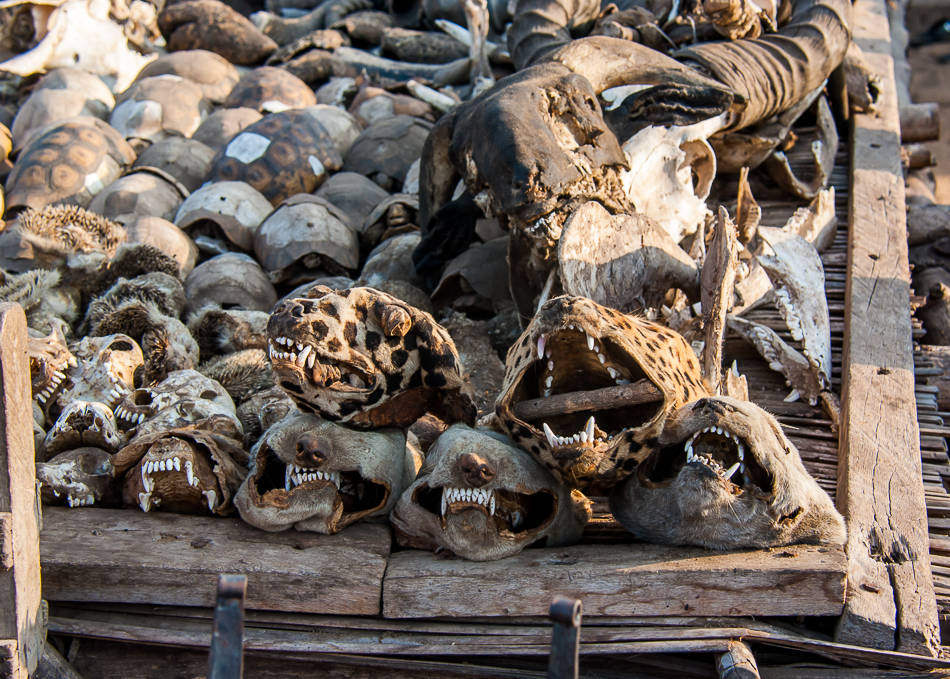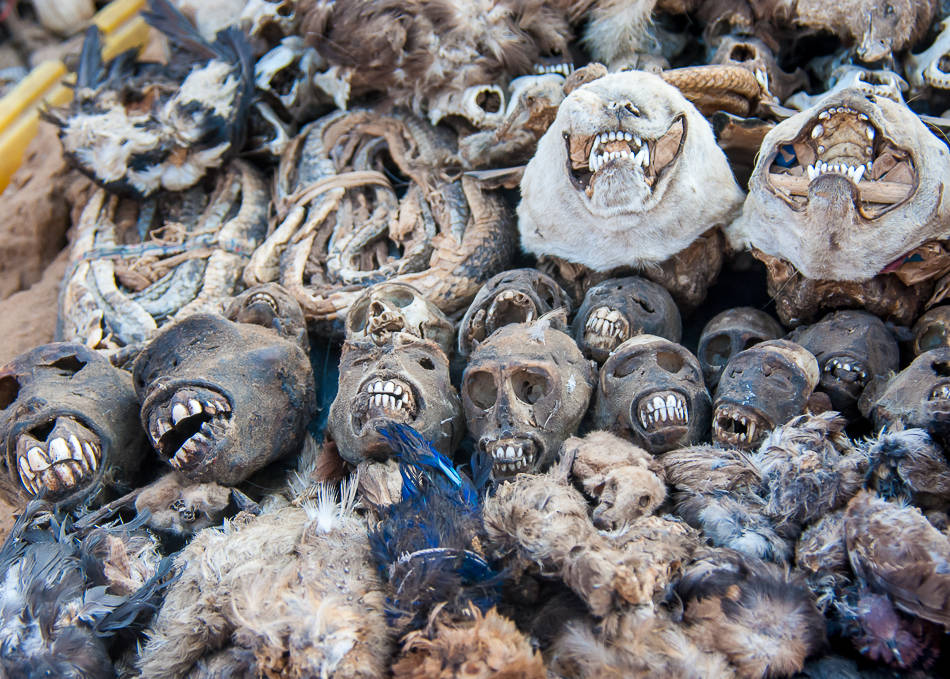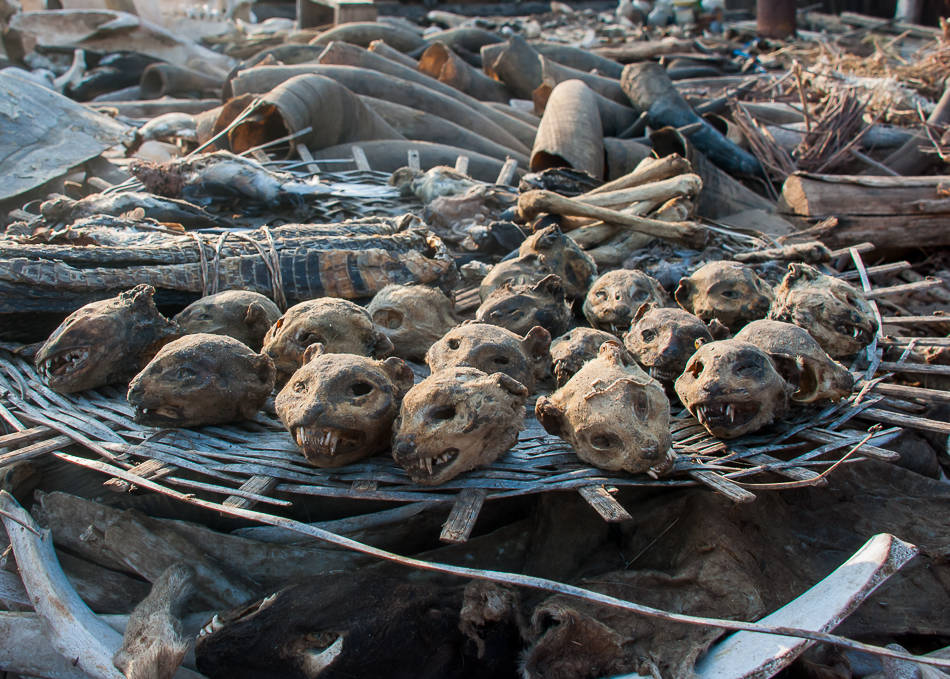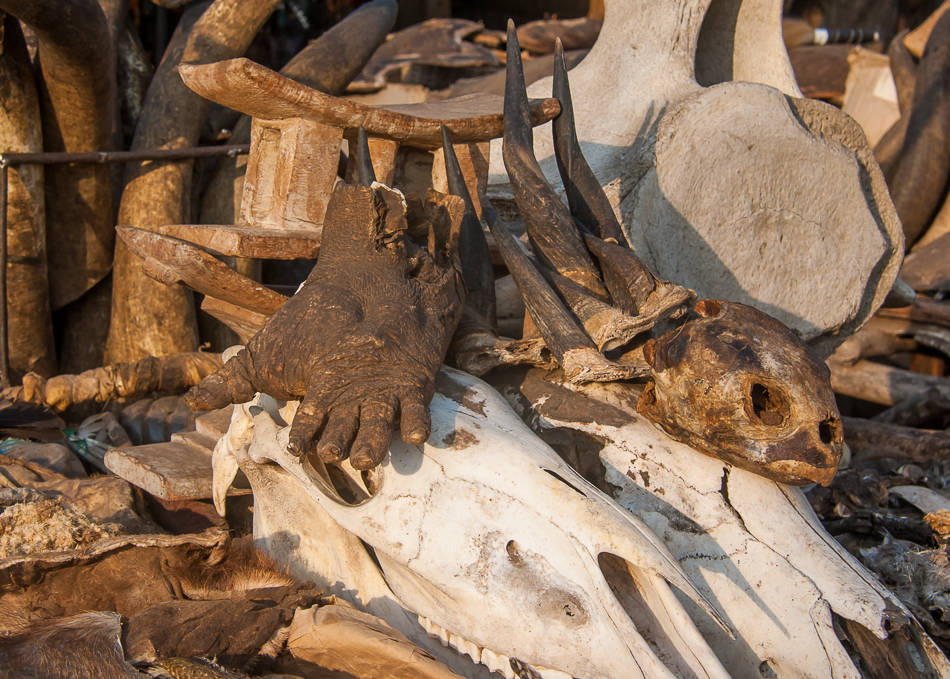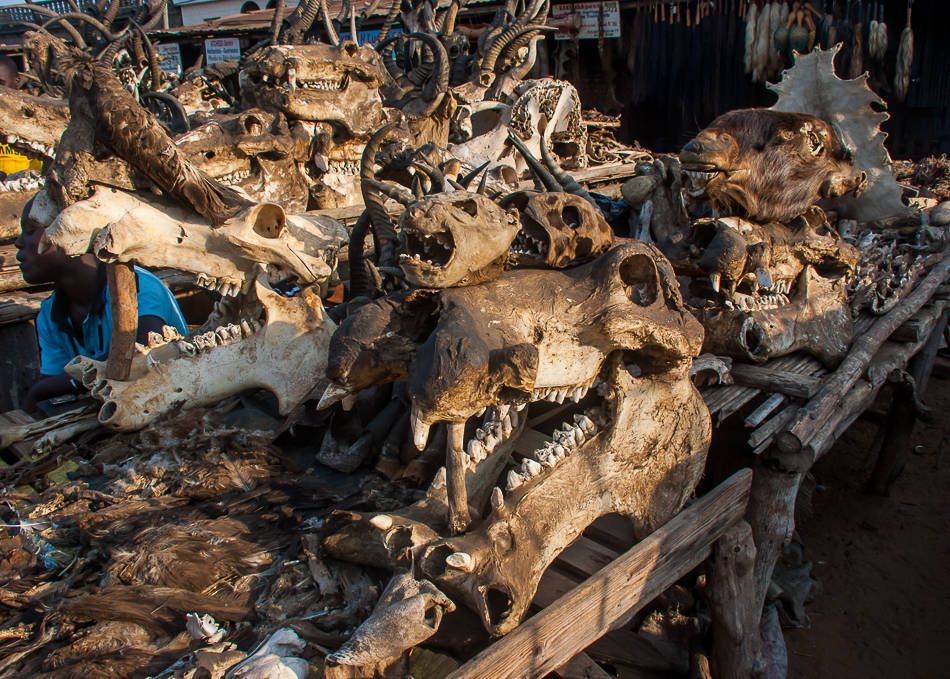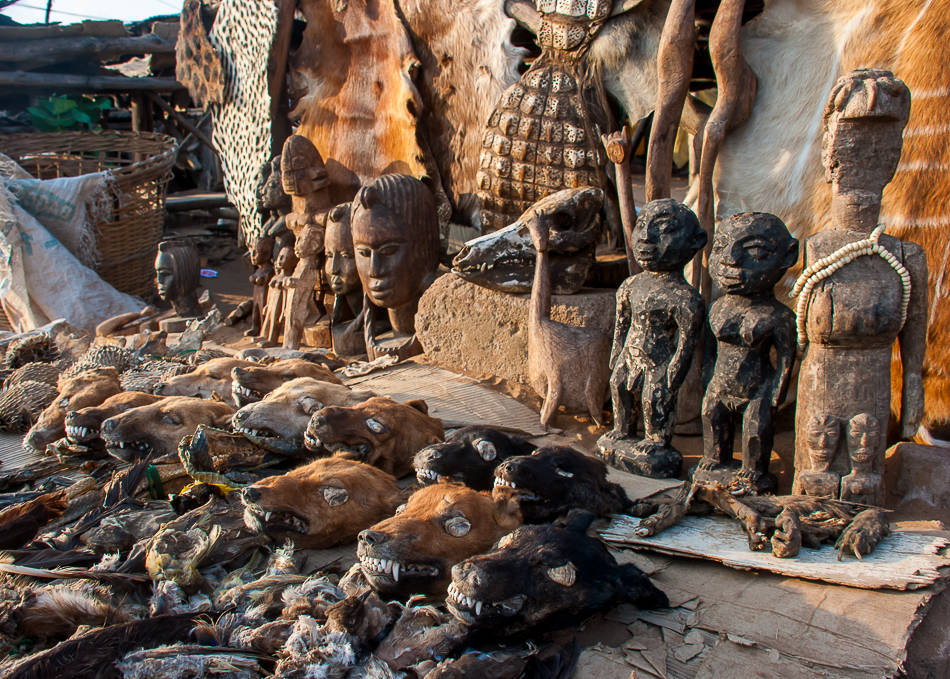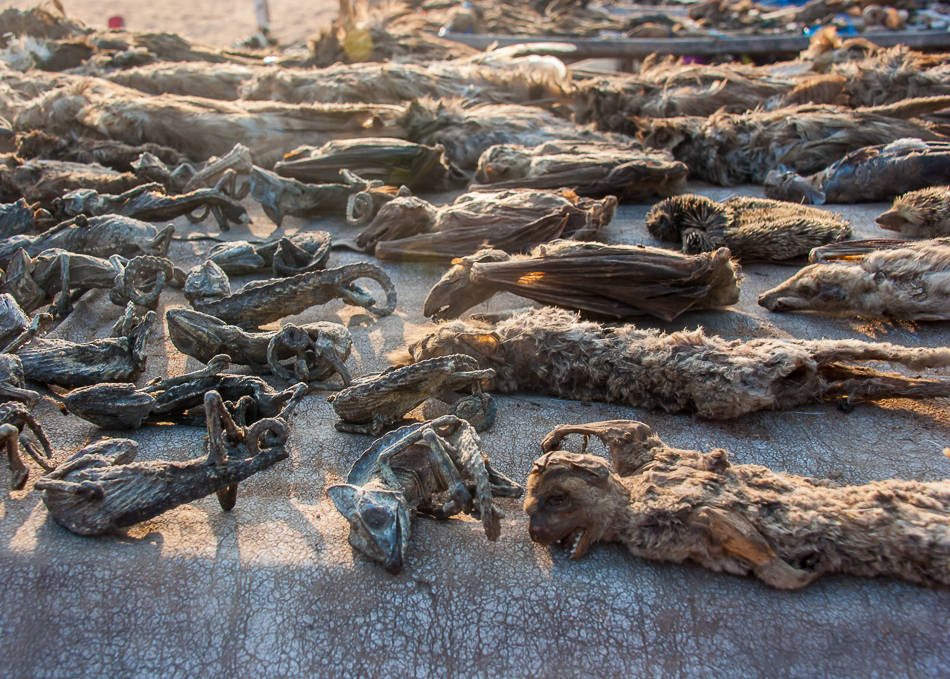 Horse hair are used in traditional ritual dances.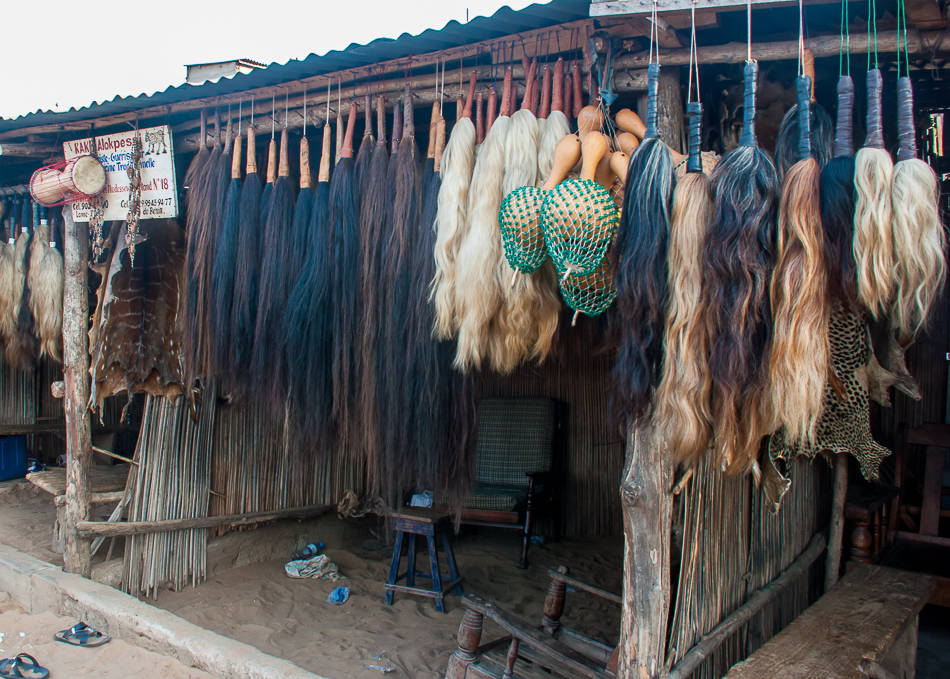 Behind the stacks of carcasses are the Voodoo priests' 'offices' where I ventured to get a little reading…why not!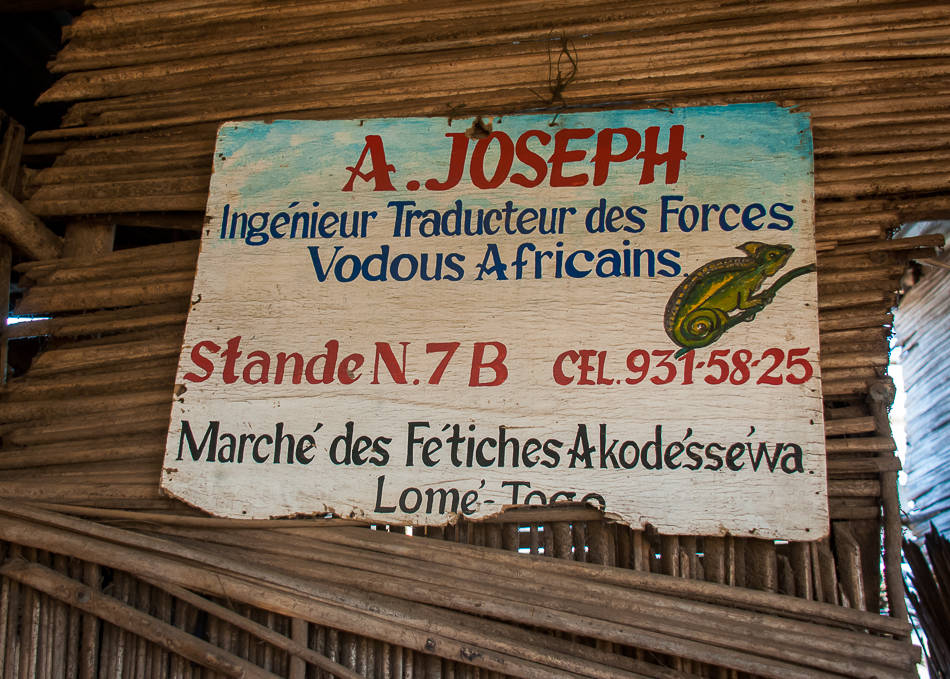 Hawk in the Voodoo priest's office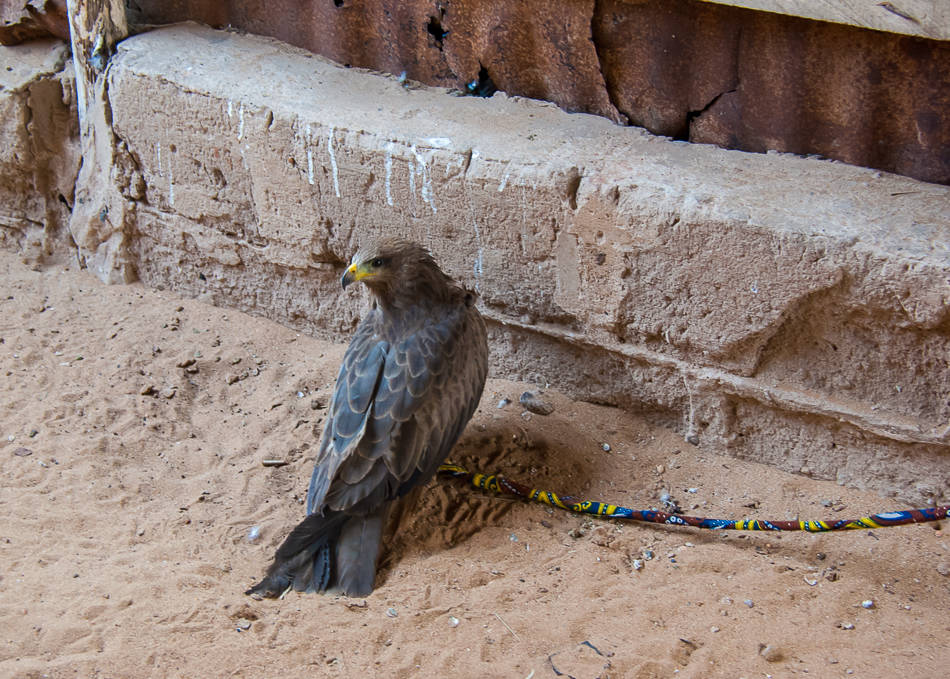 And the visit concludes with Joseph whose job title translates into : Engineer Translator of African Voodoo Forces. He acts as medicine man and advises on which spell is necessary and what animal part is needed to carry it out. He can even predict your future…as well as the price of your visit!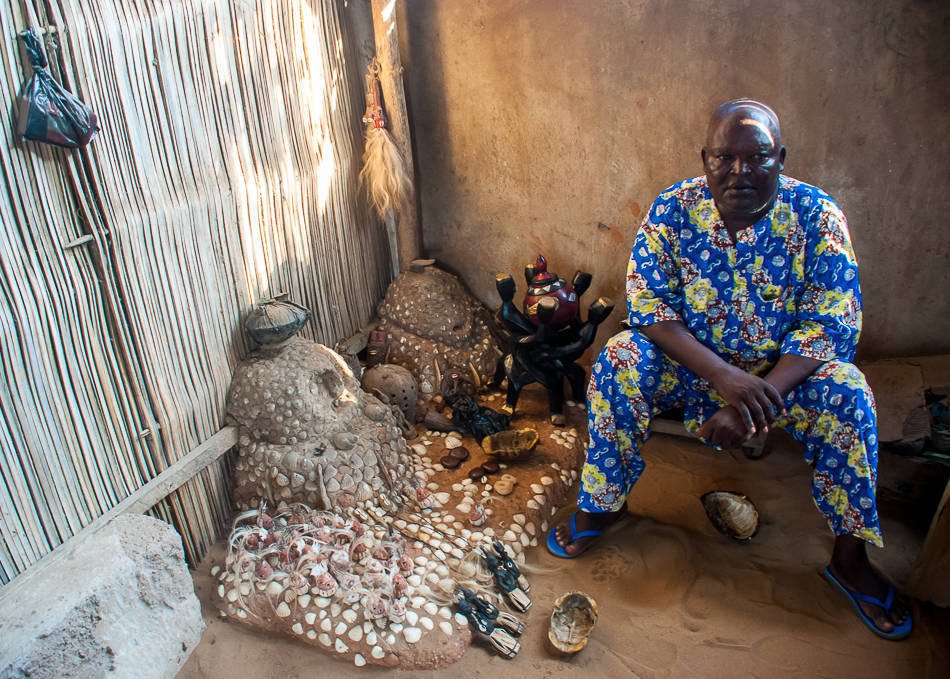 An enlightening tour to say the least and an almost incomprehensible world to most tourists. Despite some of the pictures being quite creepy, remember that Voodoo as practiced here is the white magic and used for good, for someone's benefits and never to cast any bad spell…