My last post on my West African adventure is a personal ode to the little everyday things that filled my days in Ghana, particularly in my home base of Accra. While seeming rather common to the local eyes, now that I'm back home in New York they're conspicuous by their absence and became the true souvenirs I keep going back to.
The street food of course, eaten outside at a chop bar, always looking so bizarre, always tasting so good. A special mention to the Waakye (pronounced waachay) served at Aunti Muni's in Labone, Accra.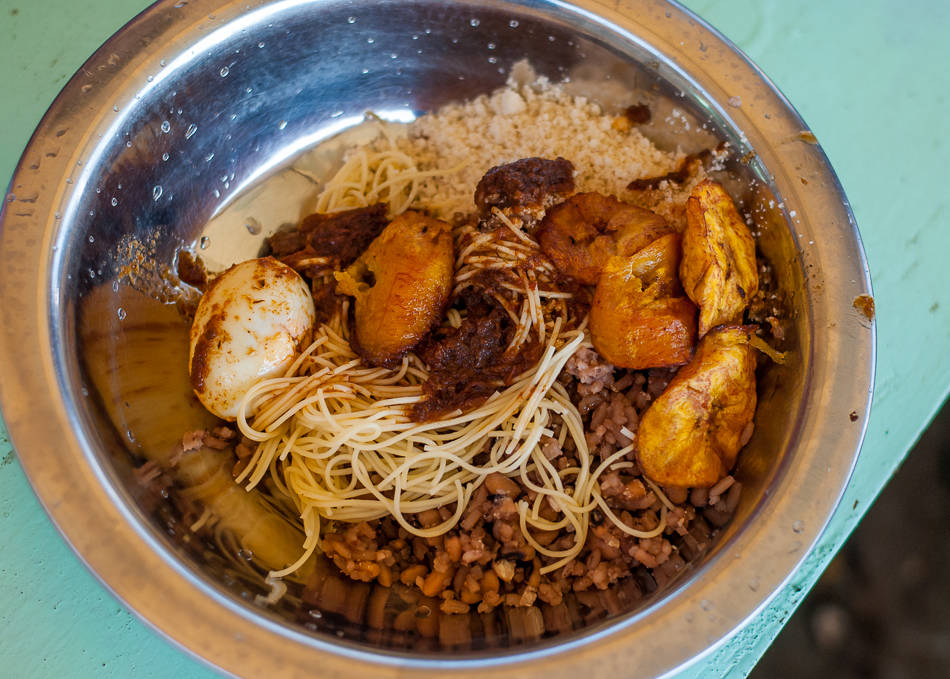 The children everywhere, auditioning in front of my camera,  with such vitality and potential.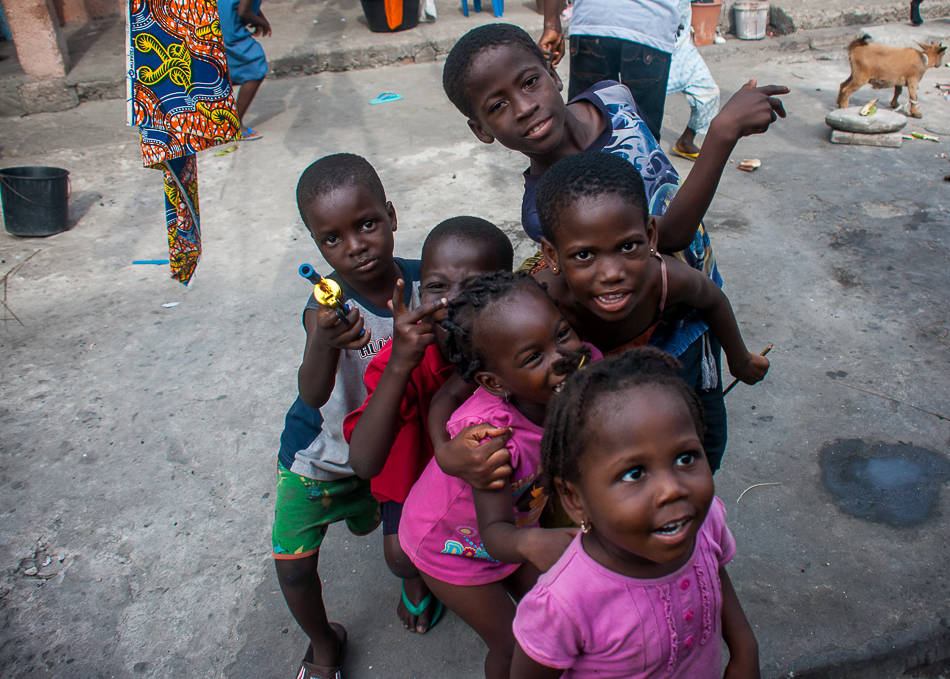 The long yet very short history of a country only recently made independent.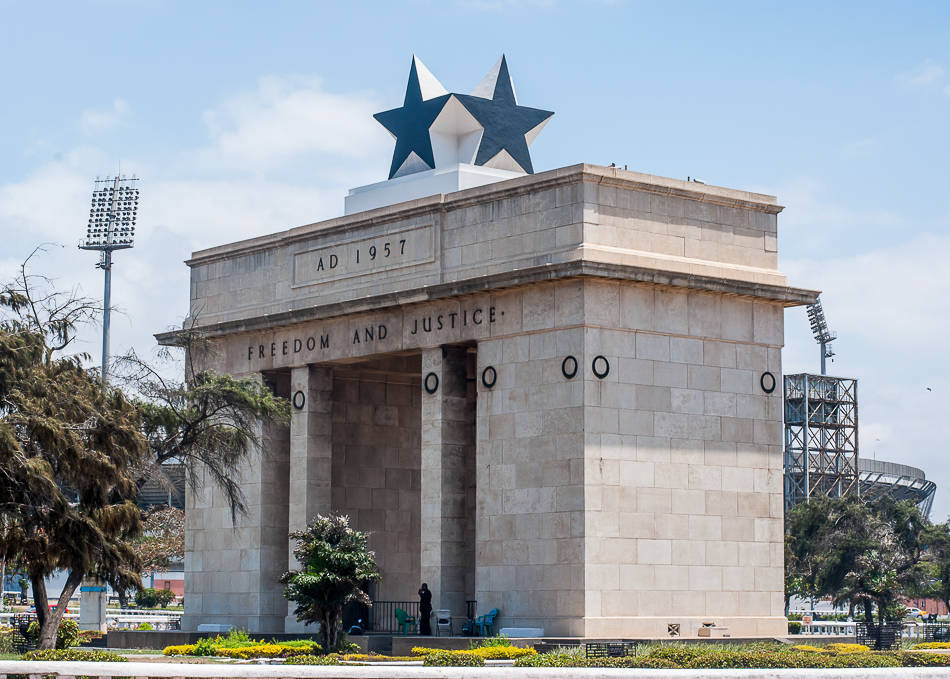 The omnipresent billboards and shop signs, most often religious, always amusing.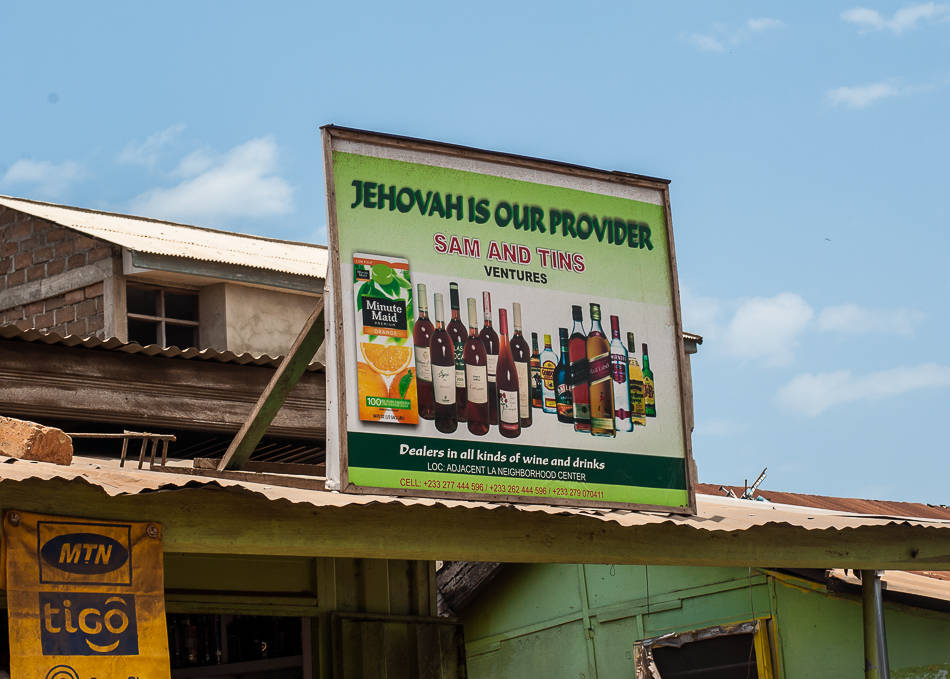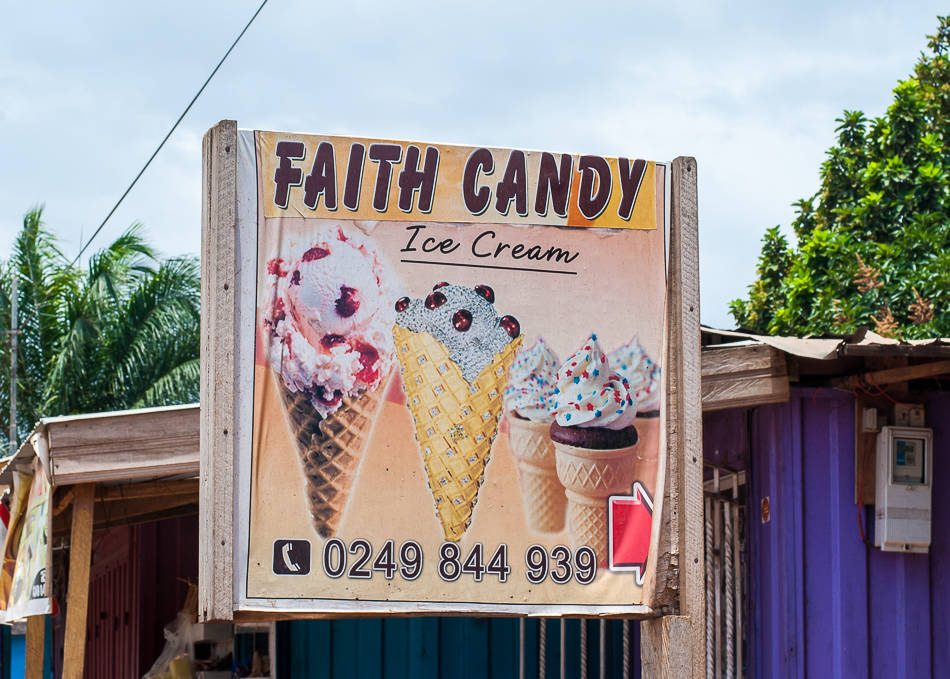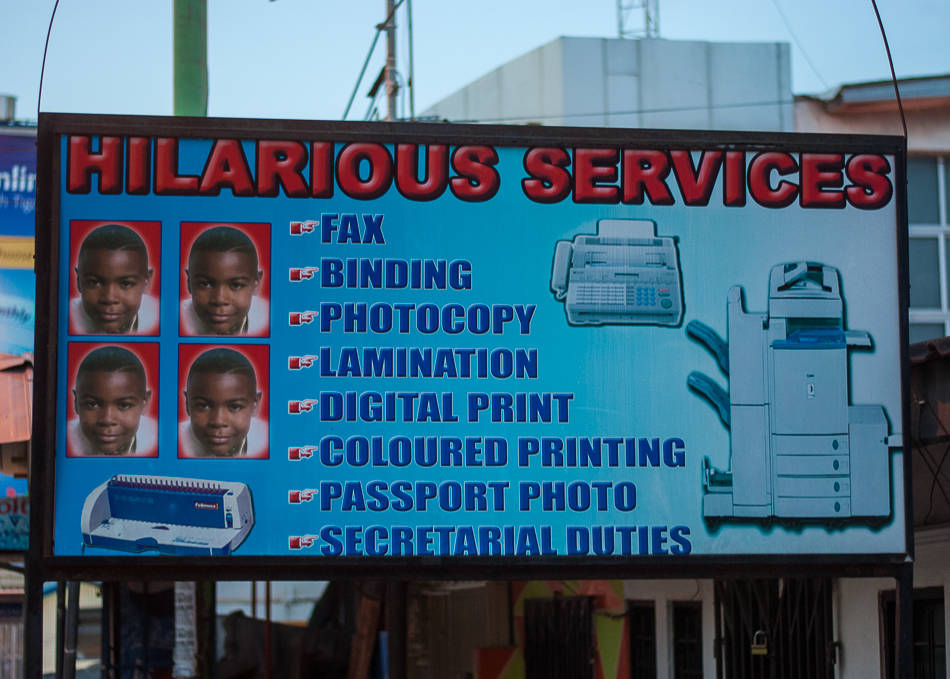 The wide availability of Guinness, not always cold but always satisfying.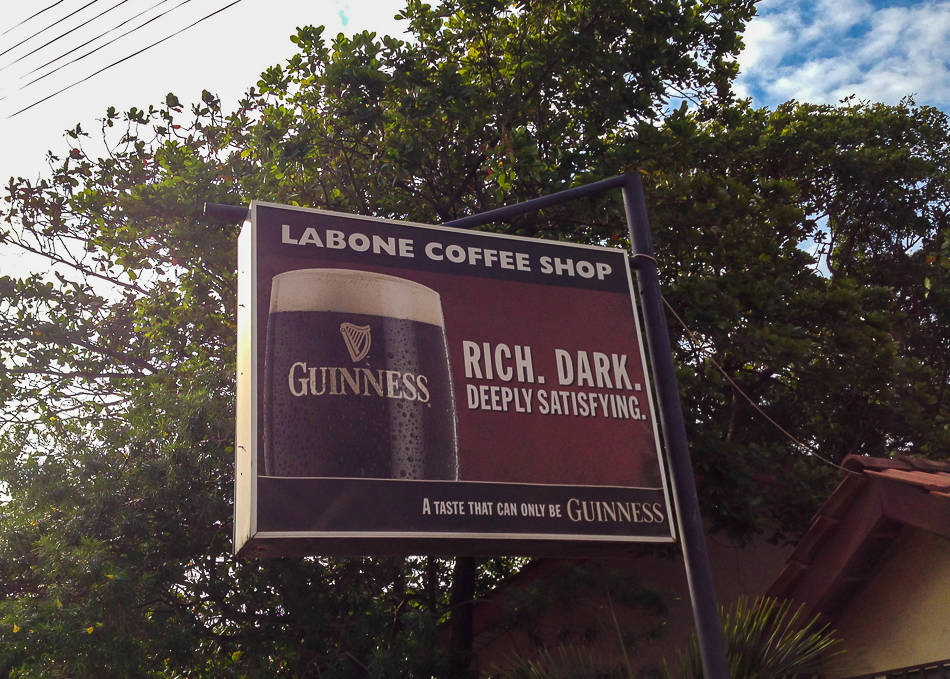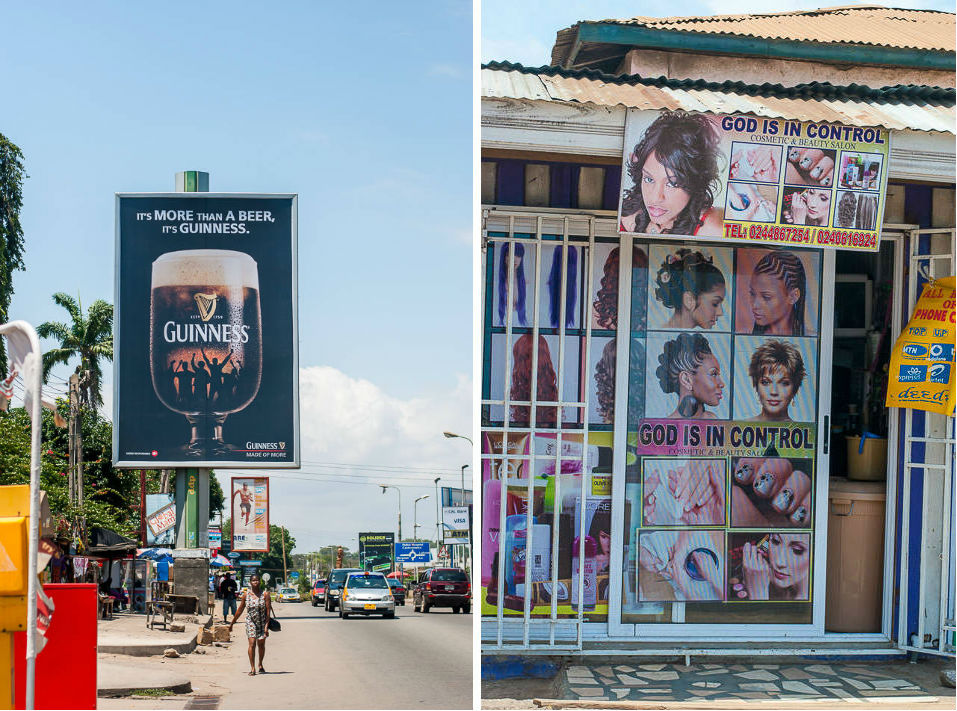 The even wider availability of Club, the local beer and preferred companion to many nights and dinners.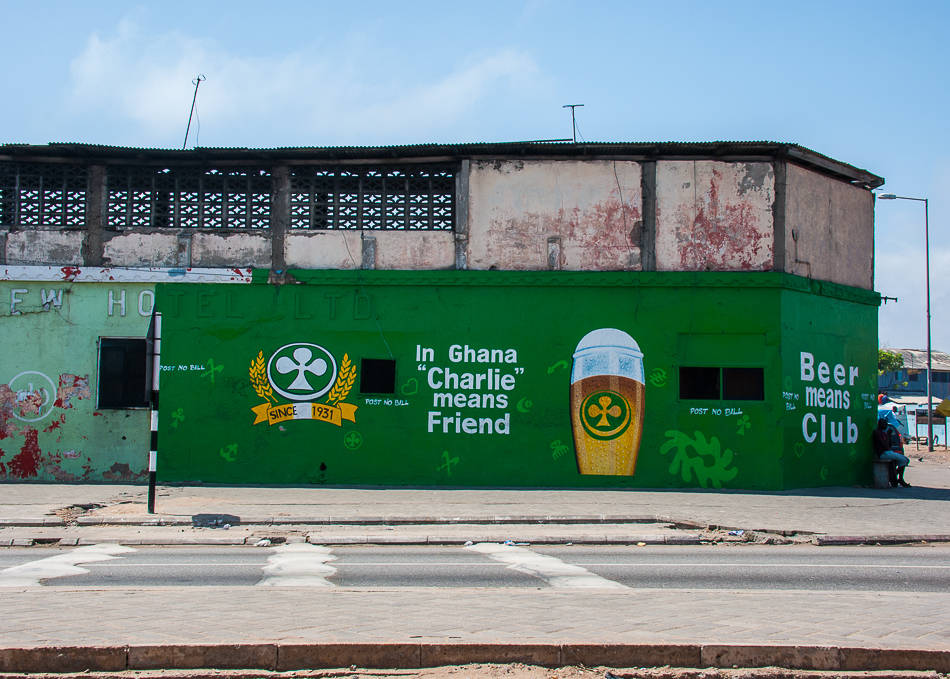 The fundamental place of religion in everyone's life, with the grandest churches juxtaposing the poorest neighborhoods.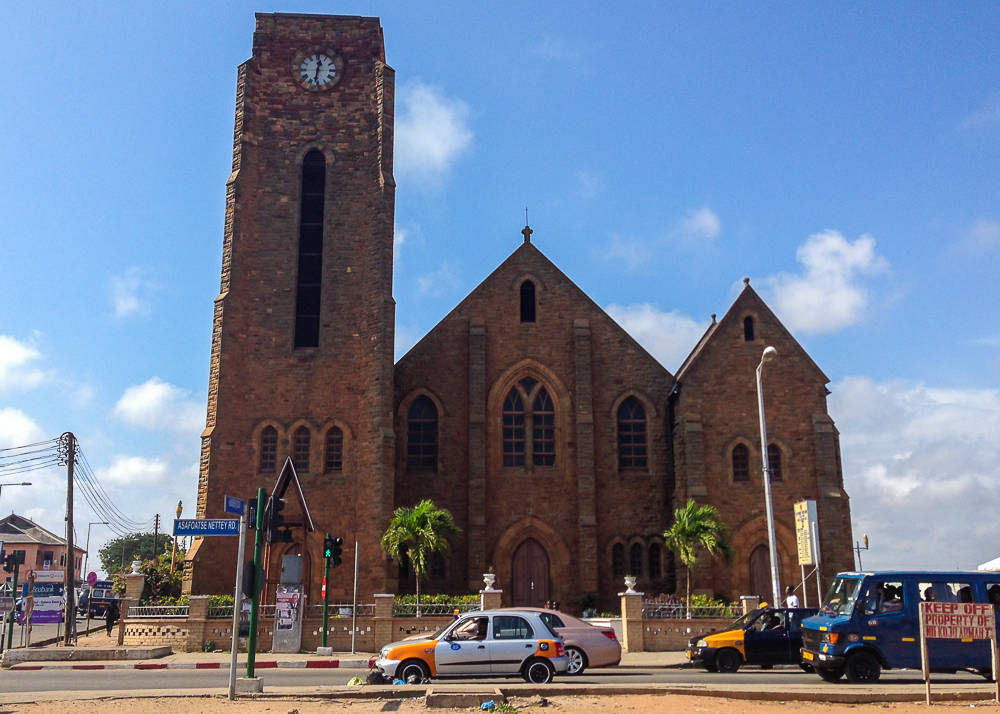 Jamestown, the oldest and poorest area of Accra, where colonial buildings mix with shacks and make for the liveliest of villages.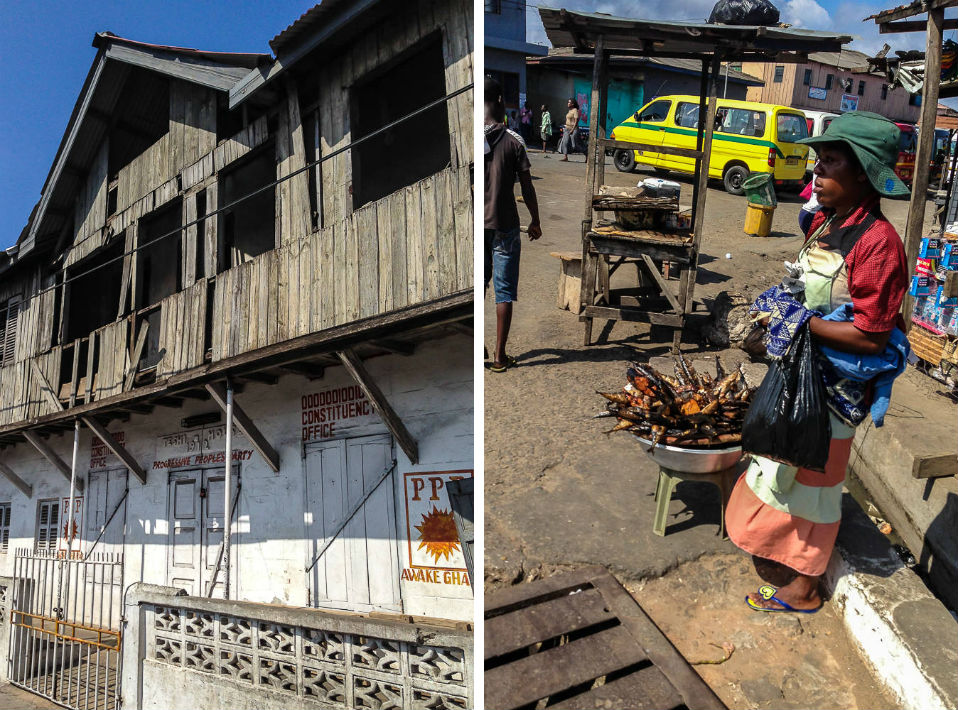 Women carrying just about anything on their head.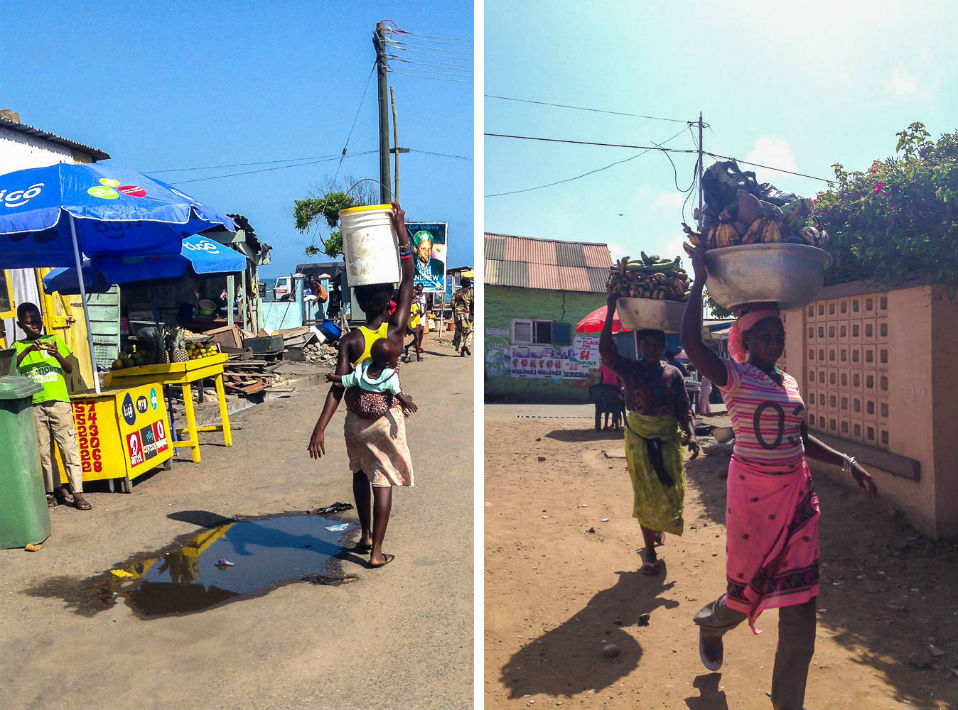 Beautiful landmarks from the colonial era such as the lighthouse in Jamestown.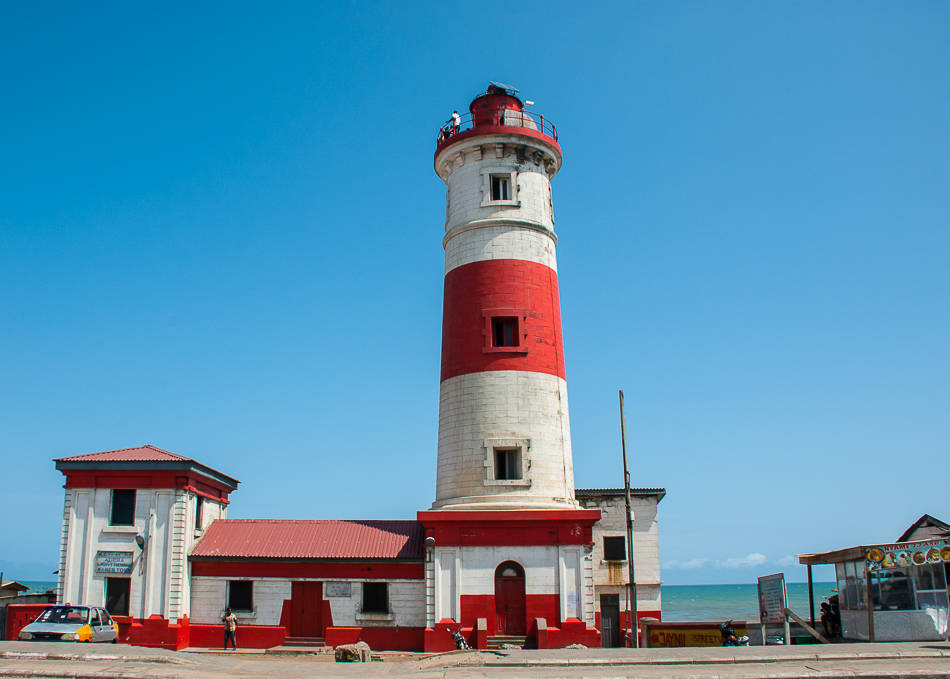 The abundance of fish, sometimes grilled, more often smoked for preservation.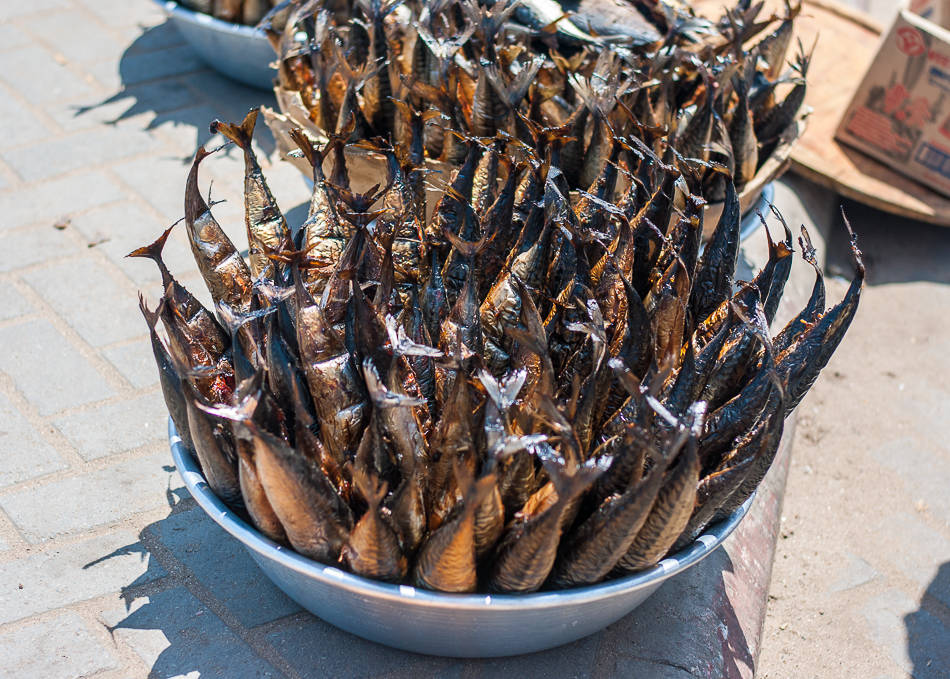 The proximity of the port and all its activity, reminding us of Ghana's old name of Gold Coast.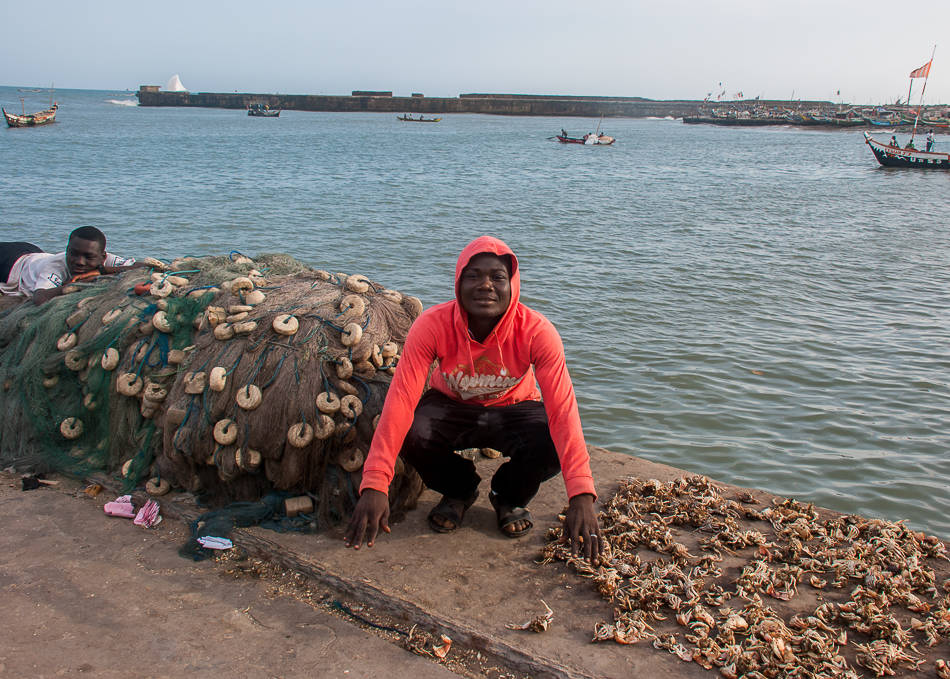 The startling sight of a beachfront slaughterhouse, huge piles of carcasses laying around and a constant reminder of the scarcity of space and proper facilities…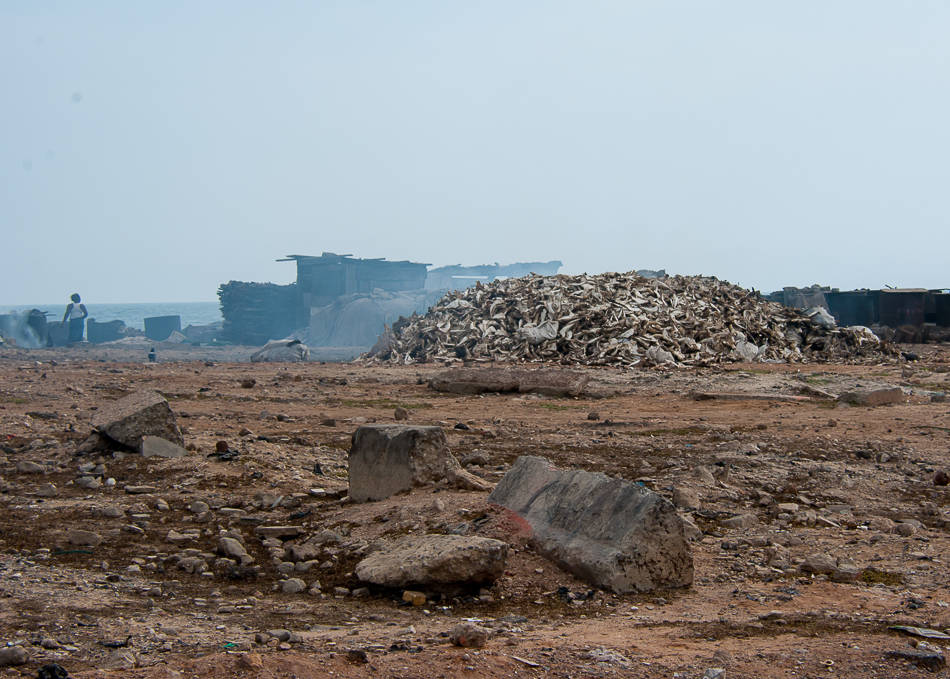 The Ghanaian colors proudly displayed everywhere in the most creative ways, here adorning an old wall by the fishing port.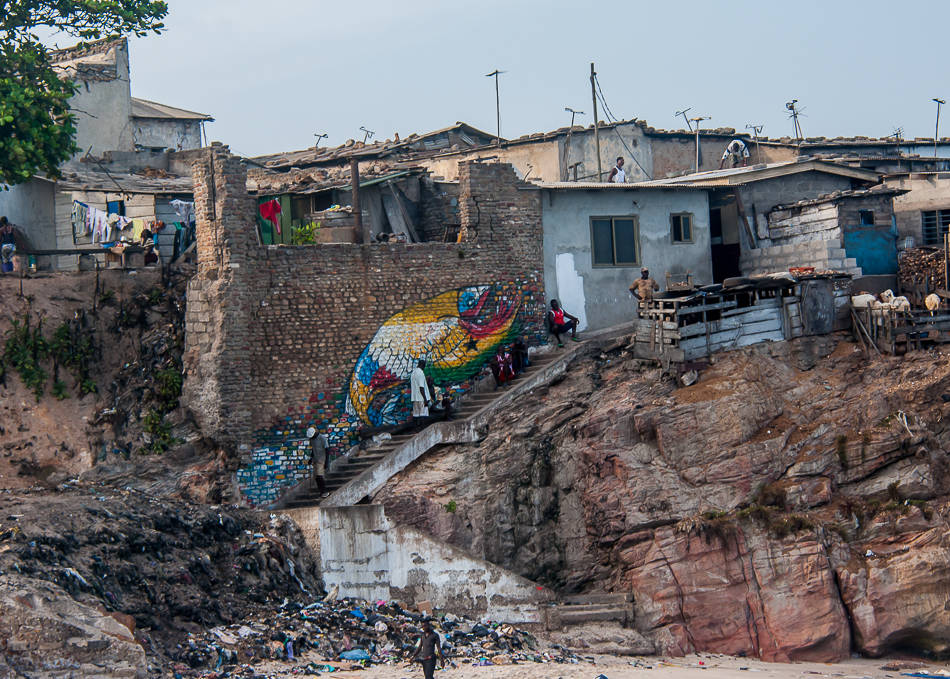 How in just a few minutes drive from the city you'll get to a nice white beach filled with locals enjoying their weekend break.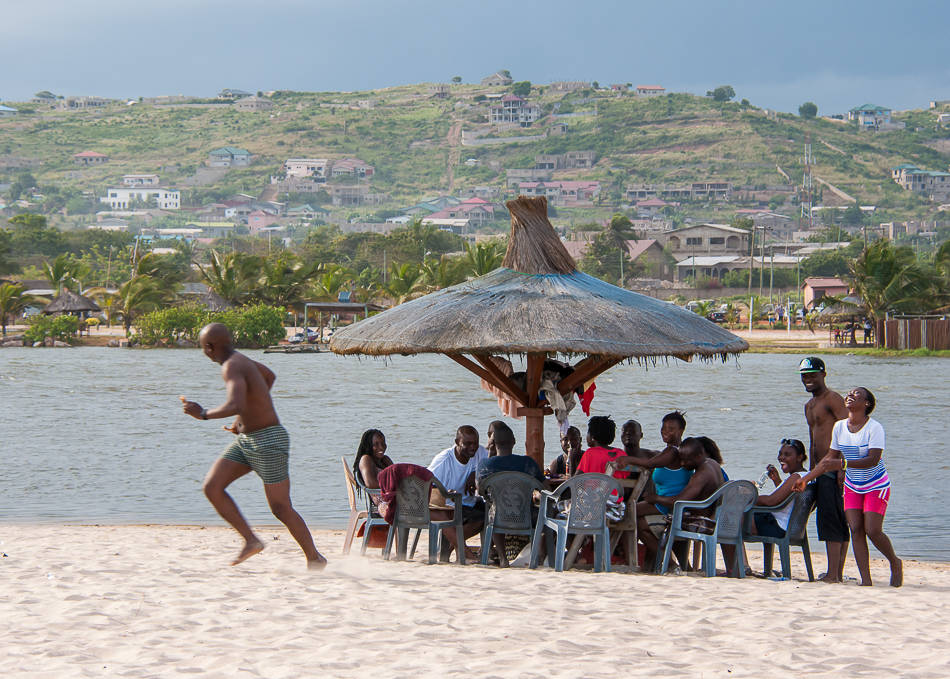 The strong Lebanese foothold in the country which meant delicious falafel whenever I was tired of fufu…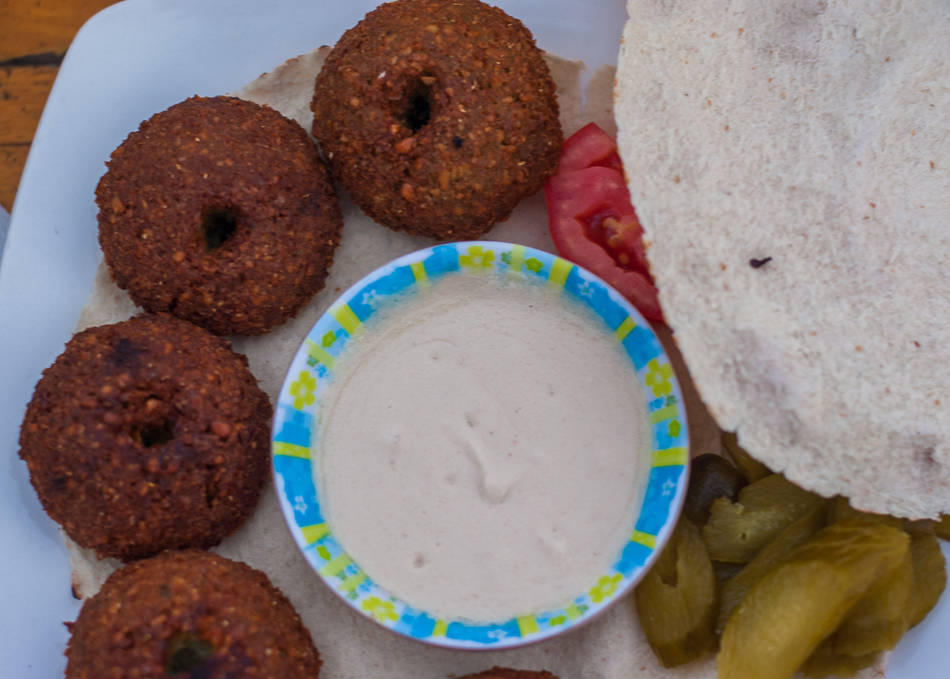 …and quite a few hookah bars which have seen many volunteers relax to the aromatic fumes of a local shisha.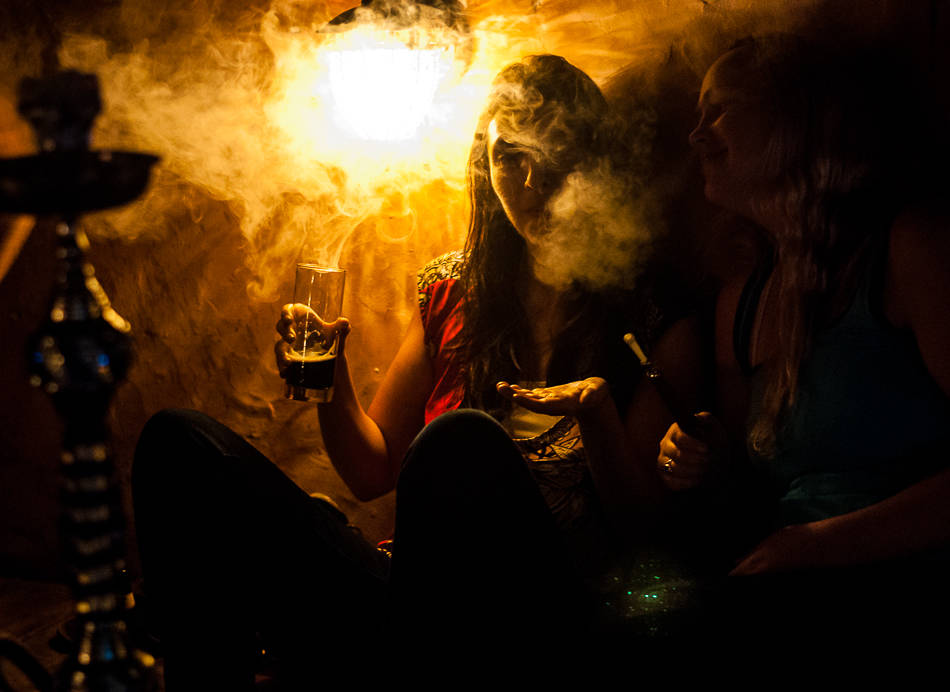 This was my Ghana…