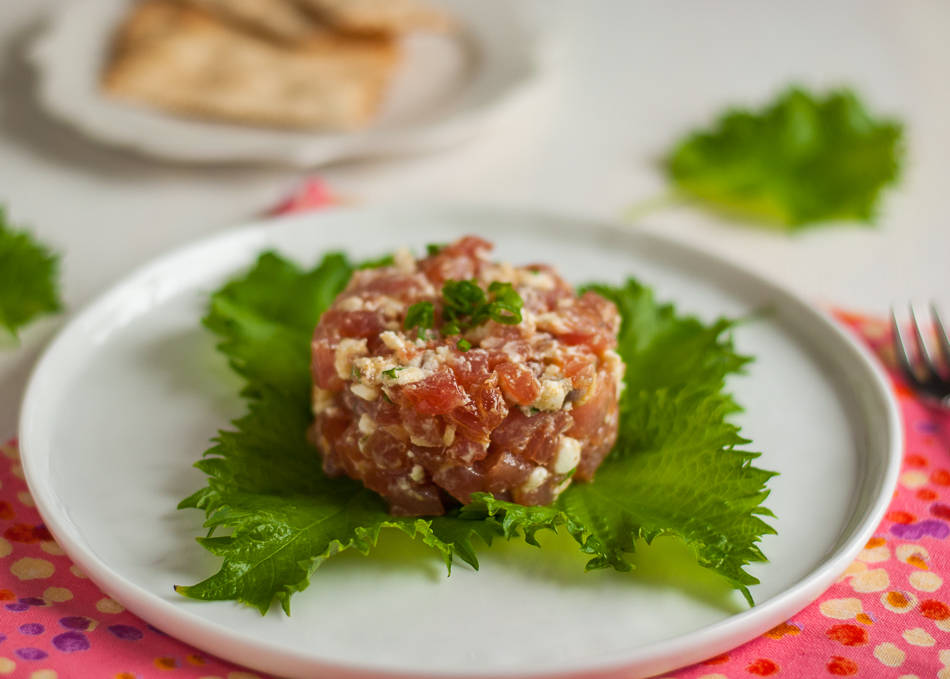 There's something definitely fancy and special about eating a tartare – wonder if it's the always exquisite presentation or the fact that we'd only trust a professional chef with such raw and quality ingredients. While I can occasionally appreciate a good steak tartare, I'm much more a fan of the fish and seafood variety, their freshness and lightness encompassing everything I like about an appetizer.
Tuna tartare are especially scromptious and this one tops the bill. The unusual pairing with tangy goat cheese, which breaks the richness of the tuna a bit, manages to make it taste decadent while still being healthy and light. Ready in about 20 minutes, there's no excuse not to make this at home and bring this seemingly fancy appetizer to the dinner table. All you need obviously are the best ingredients you can find and if possible a round cookie cutter since you'll still want to make a dashing presentation – it just wouldn't taste the same without!

Tartare of Tuna with Goat Cheese
Recipe from My Last Supper
Active time: 20 minutes
Total time: 20 minutes
Makes 4 servings
250g tuna, finely diced
1 pinch white pepper
1 tablespoon olive oil
1 teaspoon finely chopped anchovies
60g (2 oz) fresh goat cheese, finely chopped
¾ tablespoon finely chopped chives
½ tablespoon soy sauce
½ tablespoon mirin
1 pinch sea salt
1 pinch cayenne pepper
1 pinch finely chopped garlic
½ teaspoon finely chopped ginger
1 small bunch baby shiso (Japanese mint) for garnish
1 small bunch mâche (lamb's lettuce) for garnish

Mix all the ingredients together (except the garnishes) in a large bowl.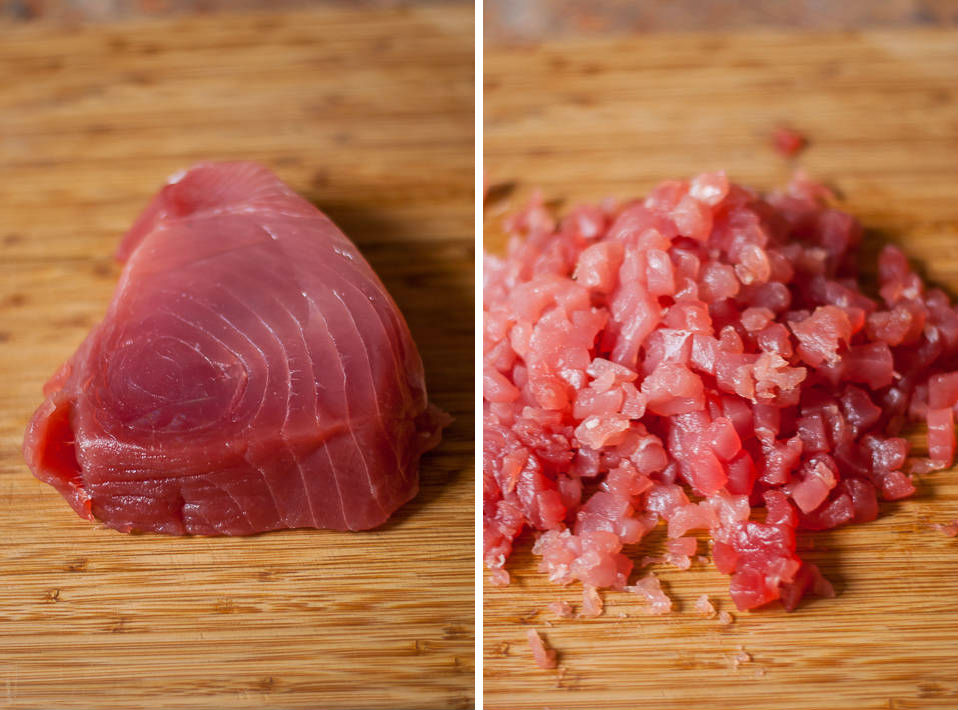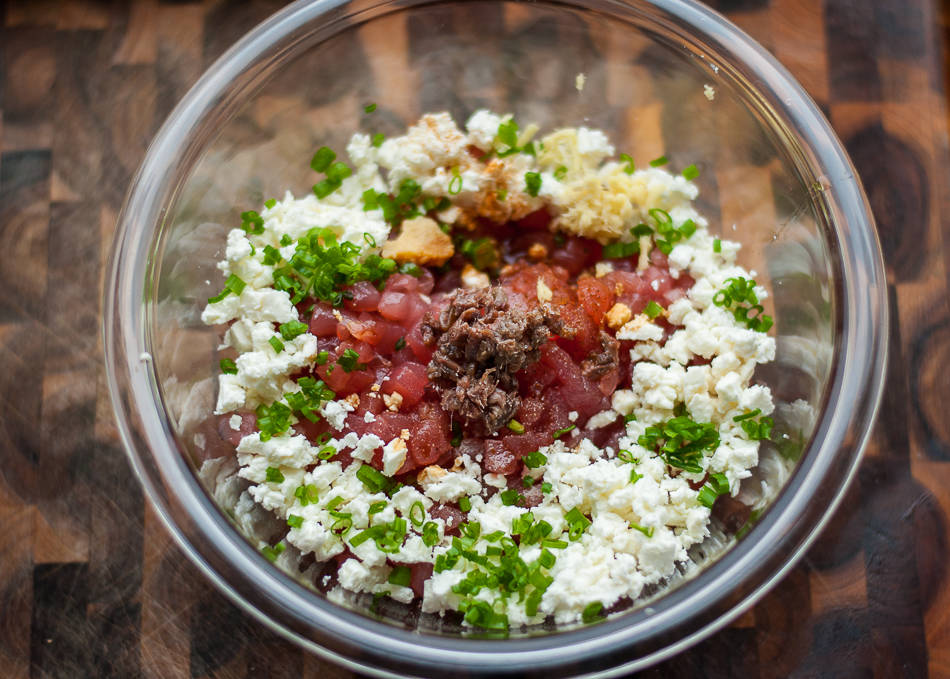 Divide between 4 serving plates, and garnish with shiso and mâche leaves.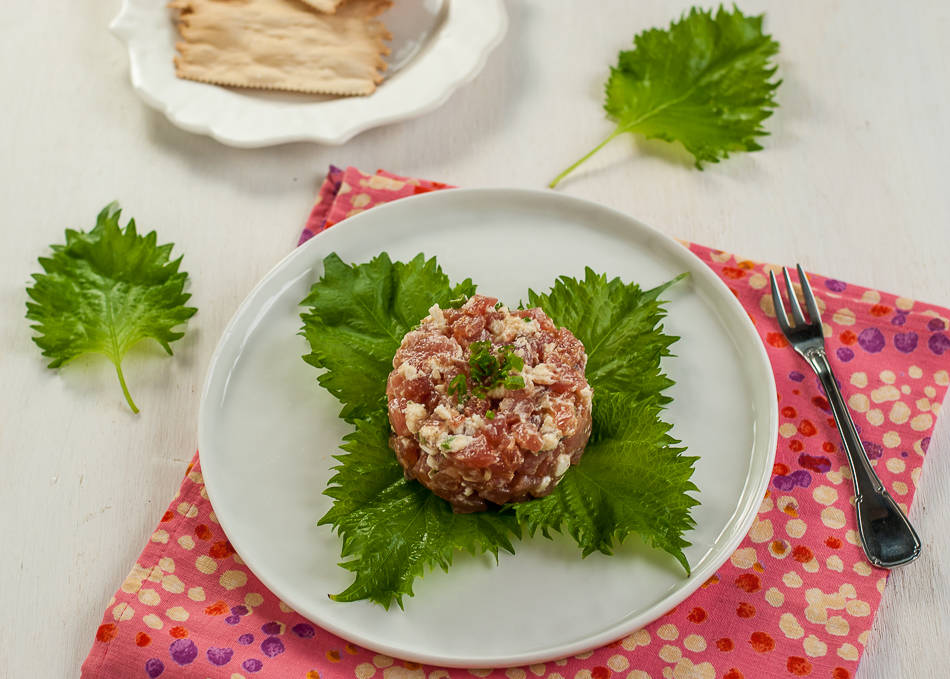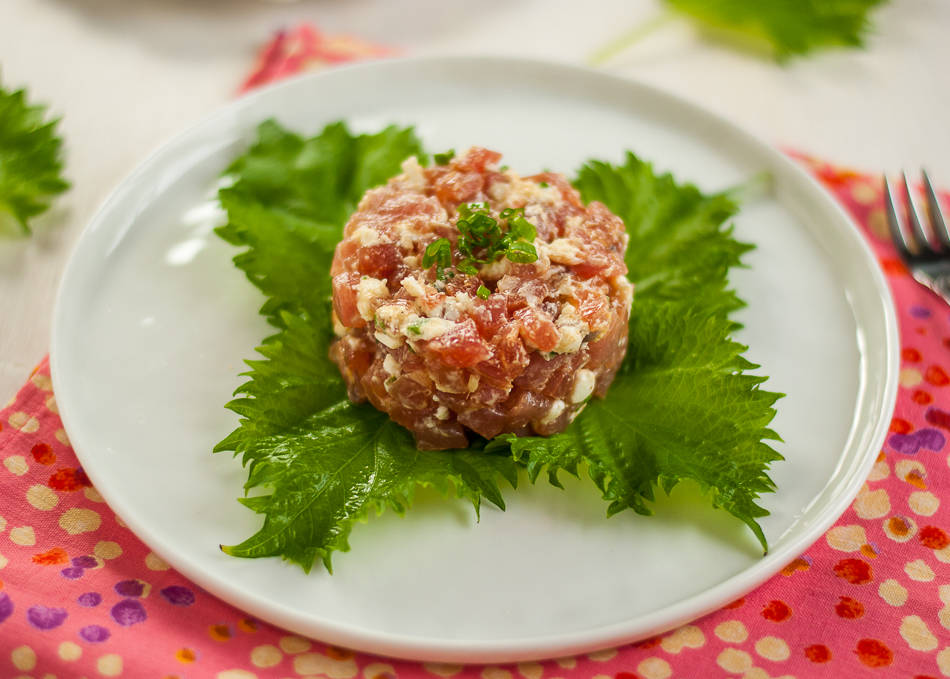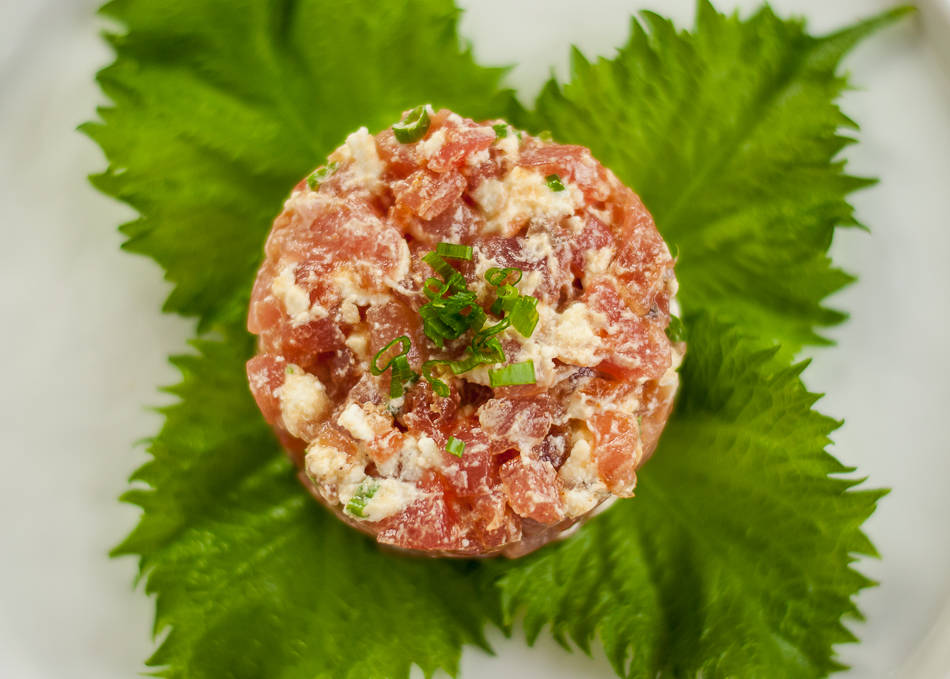 Print This Post