Fancy some tasty Japanese food in a sexy setting but looking for something other than your ubiquitous upscale sushi place? EN Japanese Brasserie has been serving that need for close to a decade now and is still going strong. The visually-arresting and cavernous room in the West Village bills itself as a contemporary izakaya, a Japanese pub specializing in small plates to share and plenty of beer, sake, or shochu to wash them all down.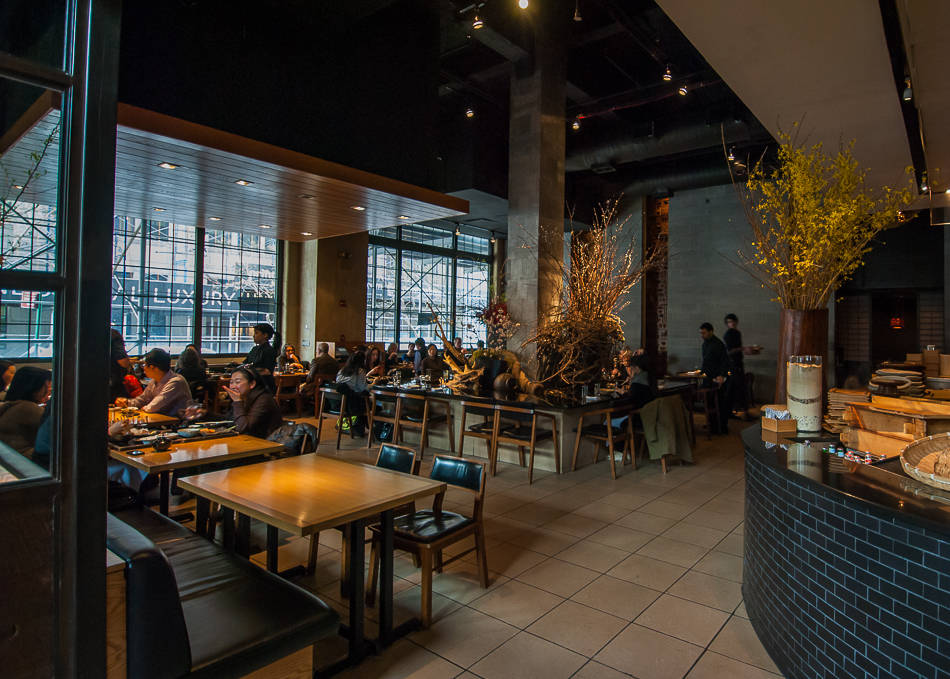 Tofu is king here and you should definitely not leave without trying it in at least one form whether it's yuba (tofu skin), smoked in a salad, fried with mushrooms, or better yet – fresh! Tofu is made hourly here and the highlight of many meals at EN Japanese Brasserie ends up being the freshly-made scooped tofu, served warm, silken smooth, and drizzled with wari-joyu (soy sauce and dashi).  It is an absolute must!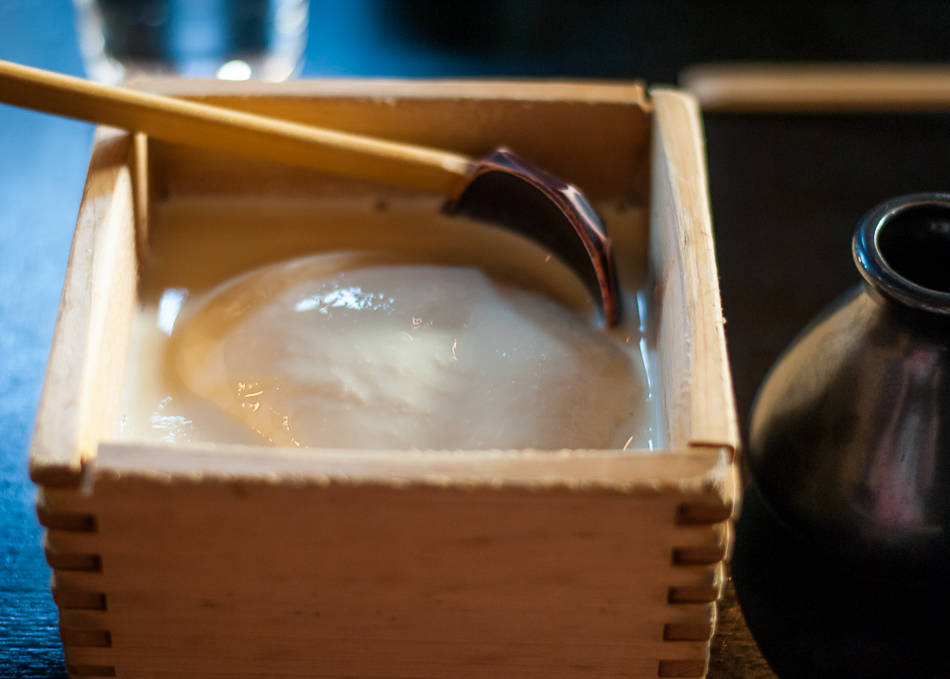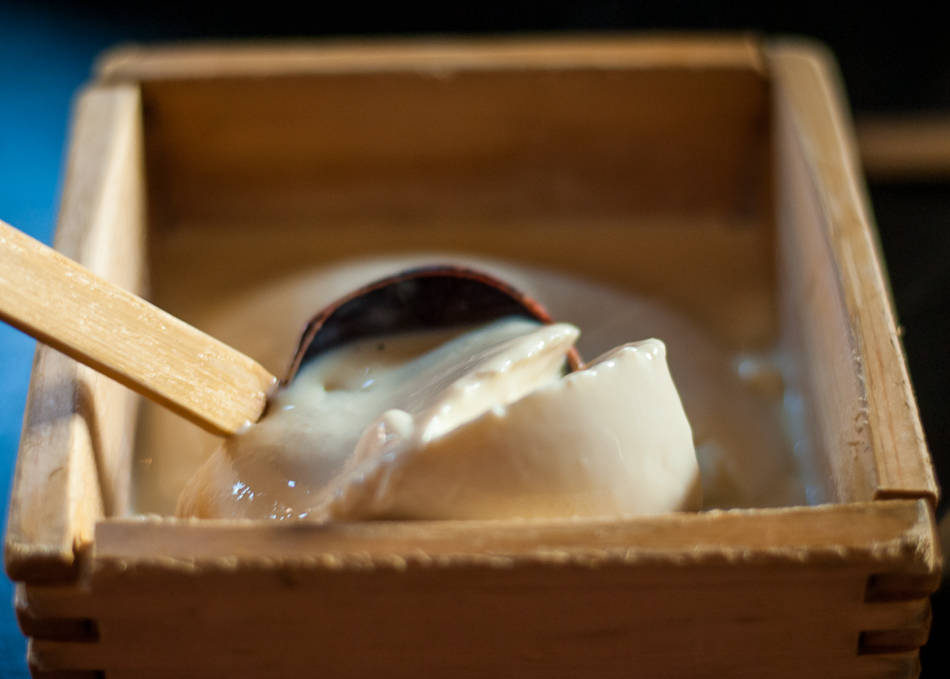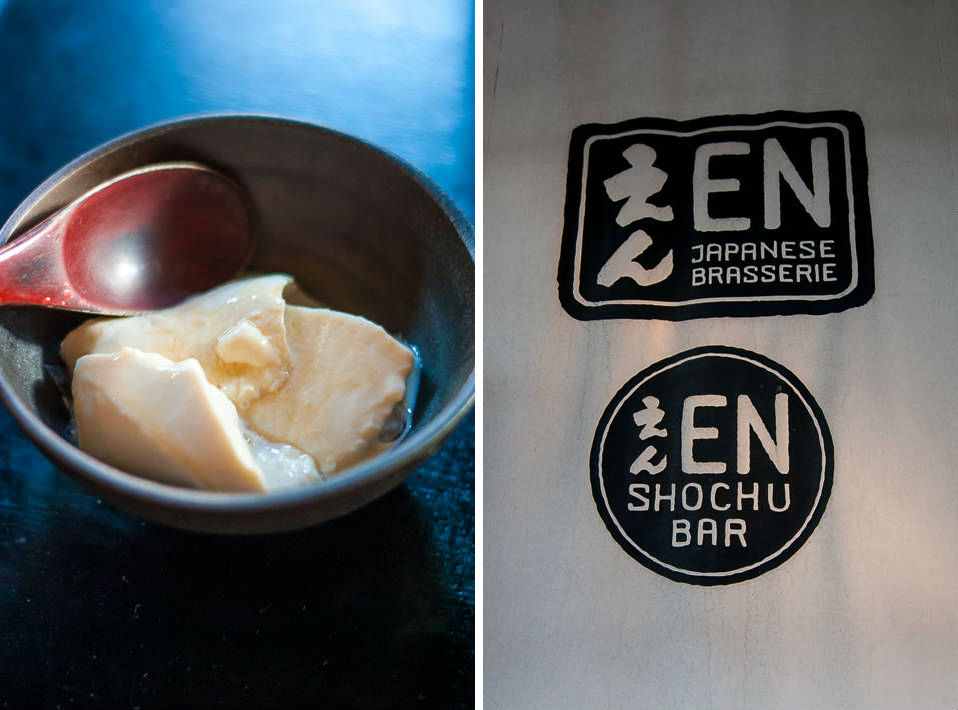 The lunch sets are equally impressive, filling up trays as large as the table so you can get your share of small plates accompanying your main dish.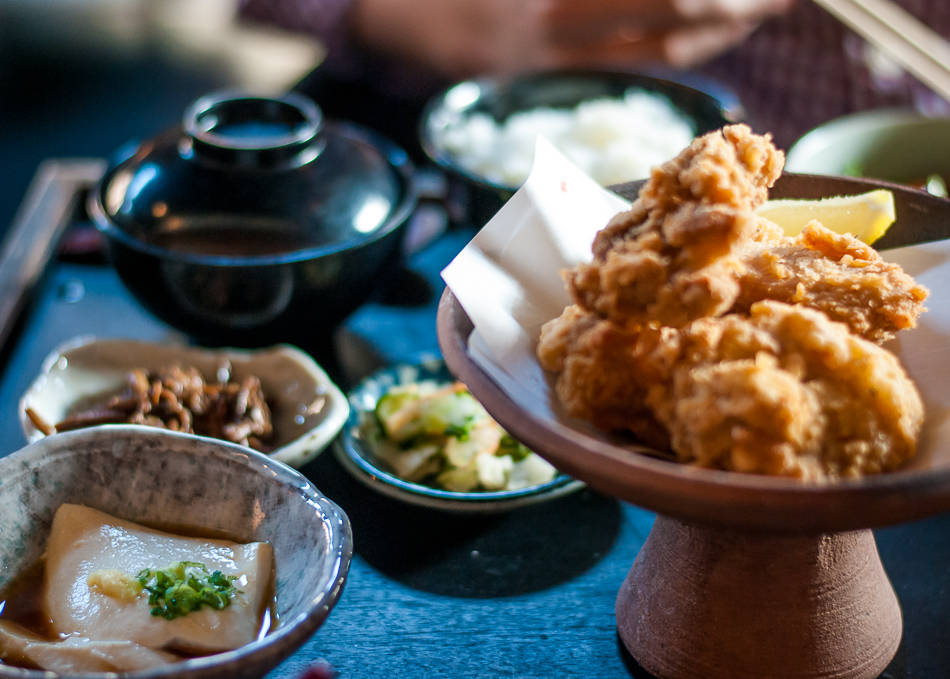 Ordering fried chicken wouldn't be at the top of my list when eating in a Japanese restaurant, but this one deserves mention as it managed to be super crispy, extremely juicy inside, yet still feeling light.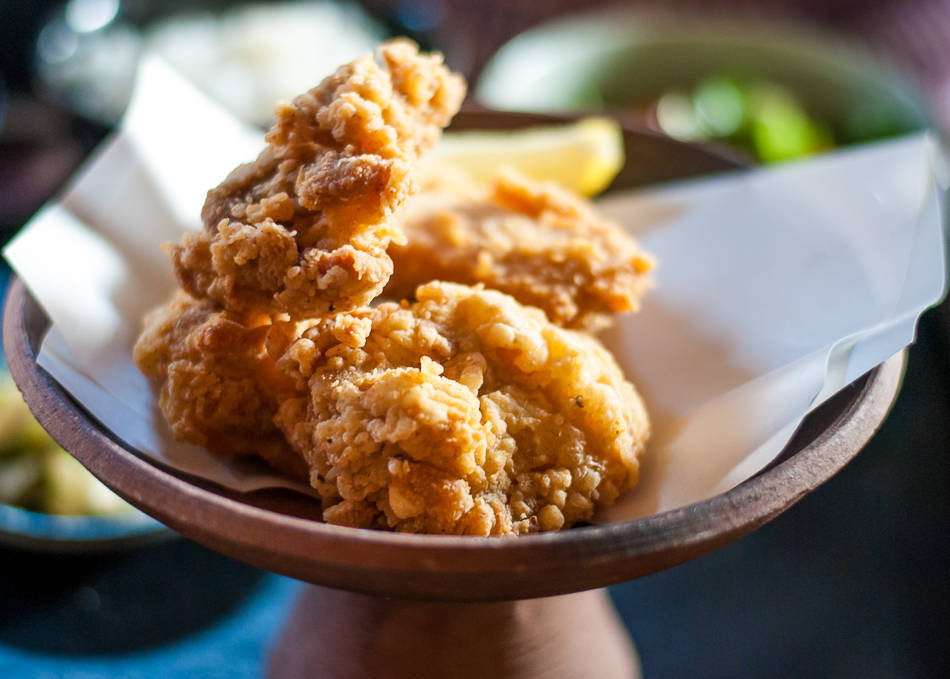 The Saikyo Miso Black Cod is another mainstay on the menu and lives up to its reputation.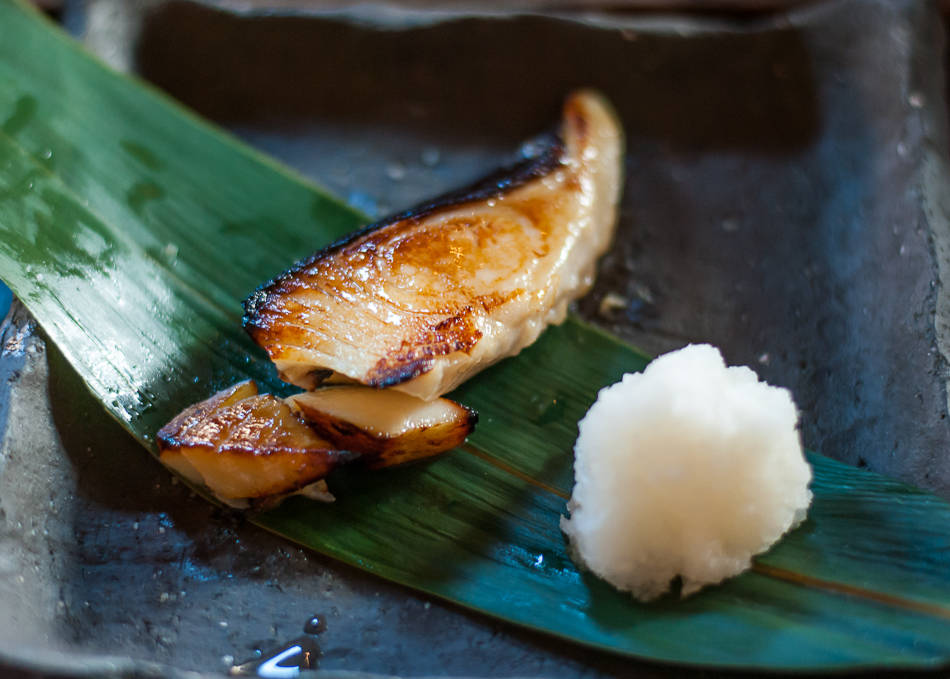 Side dishes of watercress salad, more fresh tofu (this time served cold), housemade pickles, royal fern sprout & shitake mushrooms in a spicy sauce, miso soup, and steamed rice all make for a gargantuan lunch. Wash it all down with one of their excellent sake or housemade ginger beer as I did.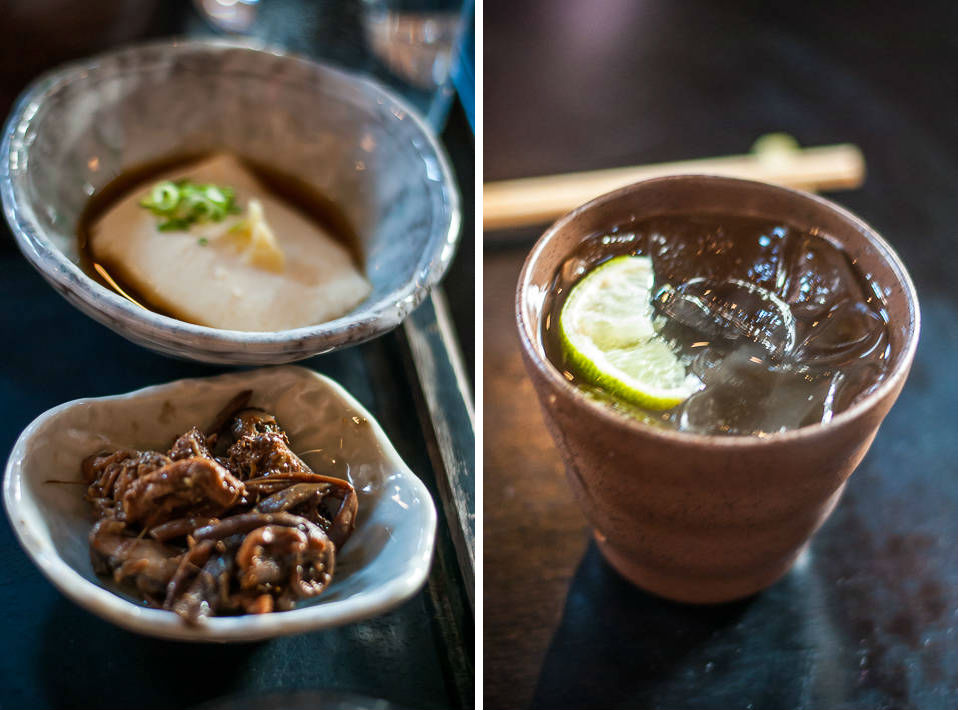 Such good food with such elegant simplicity has been the winning formula here and I would even add the space which brings some much appreciated elbow room, a rare occurrence when eating Japanese!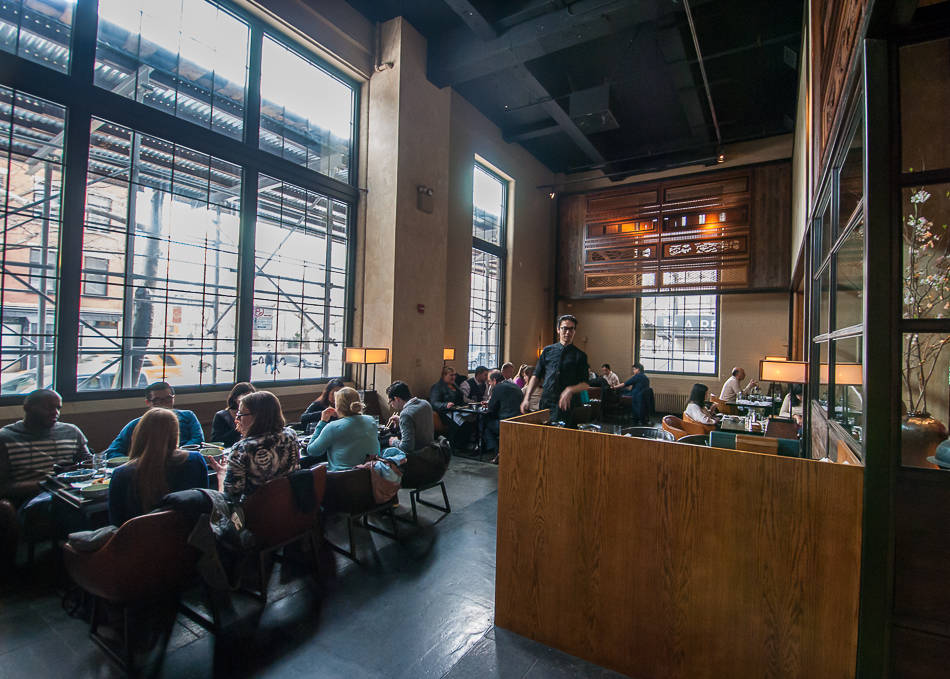 EN Japanese Brasserie
435 Hudson Street
New York, NY 10014
T: 212-647-9196
Map