The latest of Jason Atherton's 'Social' empire (whose other restaurants include Pollen Street Social and Little Social), Social Eating House is the more casual sibling, and yet it still managed to be awarded a Michelin Star recently, a little less than a year after it opened. The restaurant takes after its Soho location and greets you with a dimly lit and chic vintage look of mirrored ceiling, distressed leather banquettes, brick walls and a few whimsical touches such as bright pink neon quoting famous poets – a bit like a fancy speakeasy.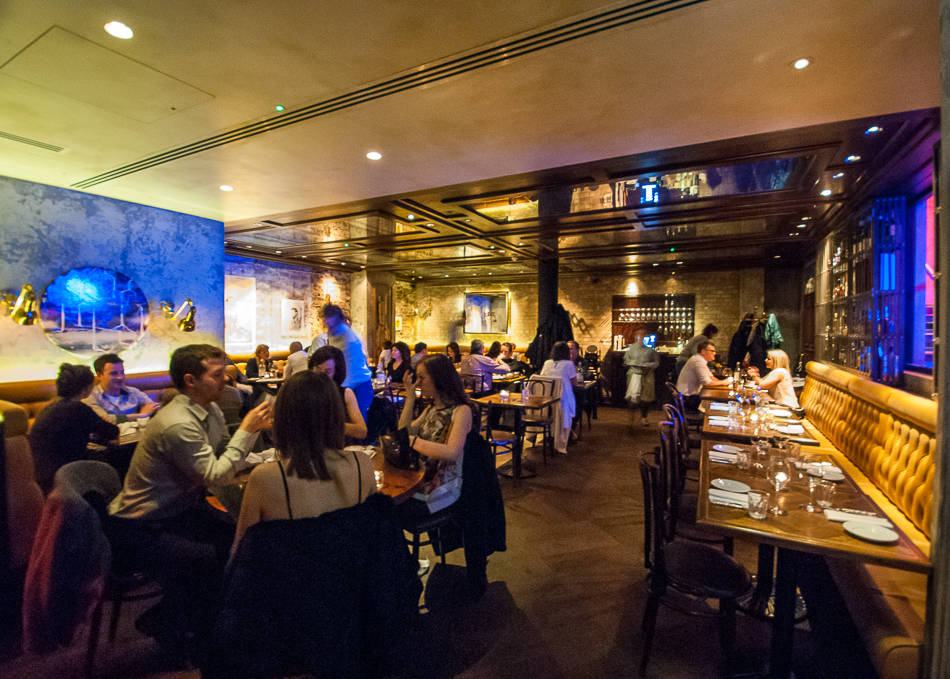 The food is British and don't let that deter you (!) as the contemporary cuisine served here is worthy of its Michelin star and the international touches are bright additions to the bistro fare. The à la carte menu holds on one page which I love and starts with these adorable "jars" meant to be shared as starters.
Jar of Salt cod brandade & potato chips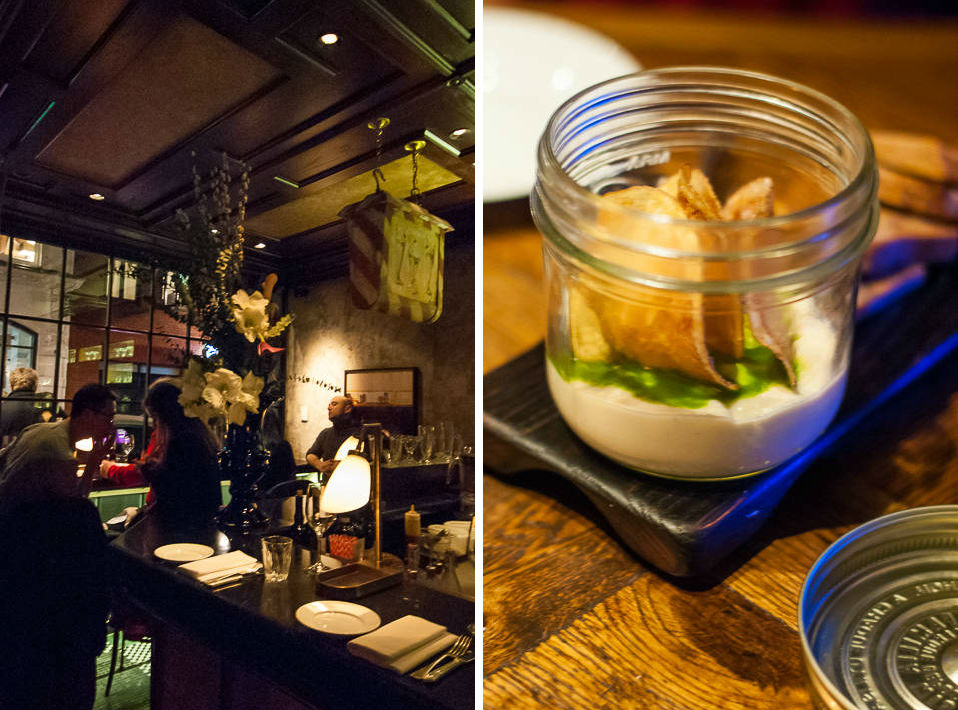 Following are six starters and seven mains almost evenly split between fish and red meat. We went all in for the meat, a smart choice in this dreary winter, and didn't regret it as both our choices were succulent. The lamb neck fillet is a specialty of the house and so perfectly cooked and seasoned it didn't even need the side of creamy risotto, satisfying as it was on its own.
Confit Romney Marsh lamb neck fillet, onion soubise, Vialone Nano, wild trevise, hazelnut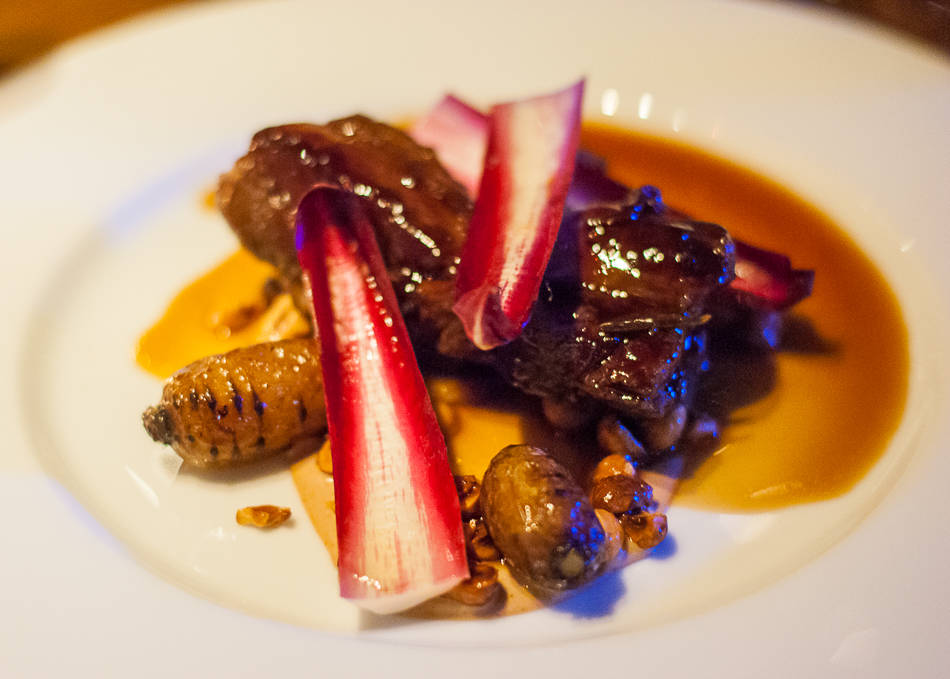 Venison was another winner, covered in a sweet balsamic sauce.
Roast Scottish venison saddle, smoked ricotta, sprout flowers, pear, 12 yr balsamic, Brazil nuts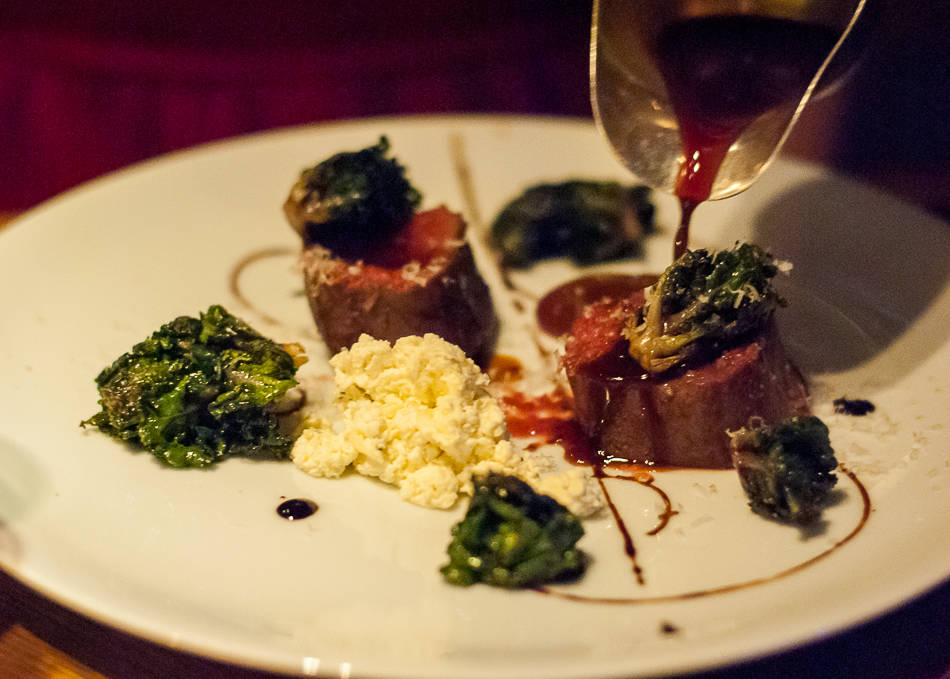 It's smart to save room for dessert as their sweet menu is as extensive as the main one and brings up the creativity level considerably. Expect fancy and playful reconstructions of old classics with plenty of layers to keep your taste buds entertained.
"Wagon Wheel" toasted meringue, salted caramel, raspberry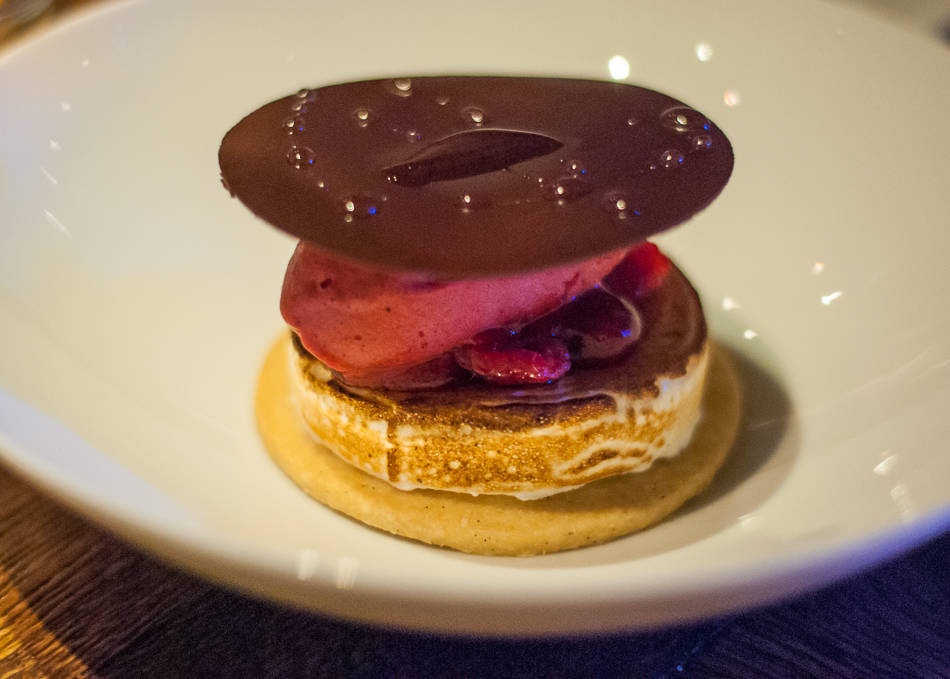 Definitely a fun place to spend the night and I give it extra points for the extra level of comfort i.e. there's elbow room between the tables and not enough noise to drown your conversation. A very pleasant meal which managed to feel refined yet totally unstuffy and may be one of the most casual places I've been to that holds a Michelin star…good on your stomach AND your wallet!
Social Eating House
58 Poland Street
London W1F 7NR
T: 020 7993 3251
Map