Very few restaurants can stand in a category of their own and Vanilla Black is certainly one of them – meet the poshest vegetarian restaurant in a meat-centric city. There never really was a lot of buzz about it despite being Michelin-recommended and its location tucked away in London's law heavy neighborhood near Chancery Lane prevents any fortuitous encounter. For years the elegant townhouse restaurant has been catering to a niche clientele mixing bored vegetarian looking for fancier options and adventurous eaters of all kinds intrigued by the experience.
The formal quiet room and attentive service are miles away from your usual hippie veggie place though it's the food that really sets it apart. Forget about the brown mush and instead get ready to be wowed by artistic and colorful presentations worthy of a Michelin star. What comes out of the kitchen here is bold, exciting, gourmet, and for the most part incredibly delicious. You'll never be disappointed by the look of the plate, a work of art each time, though choosing the right dish can definitely change your experience.
Whoever was afraid of feeling hungry after a vegetarian meal need not to worry as portions are generous and ingredients quite filling. The twists on comfort food somewhat tasted better so I would recommend picking dishes that way, or going with a group to try them all! Appetizer of whipped jacket potato was a winner, and although my carrot cake was interesting on its own, the accompanying green crushed ice was a surprising and slightly bizarre addition.
Whipped Jacket Potato and Crispy Shallots, Tomato Syrup and Wensleydale Cheese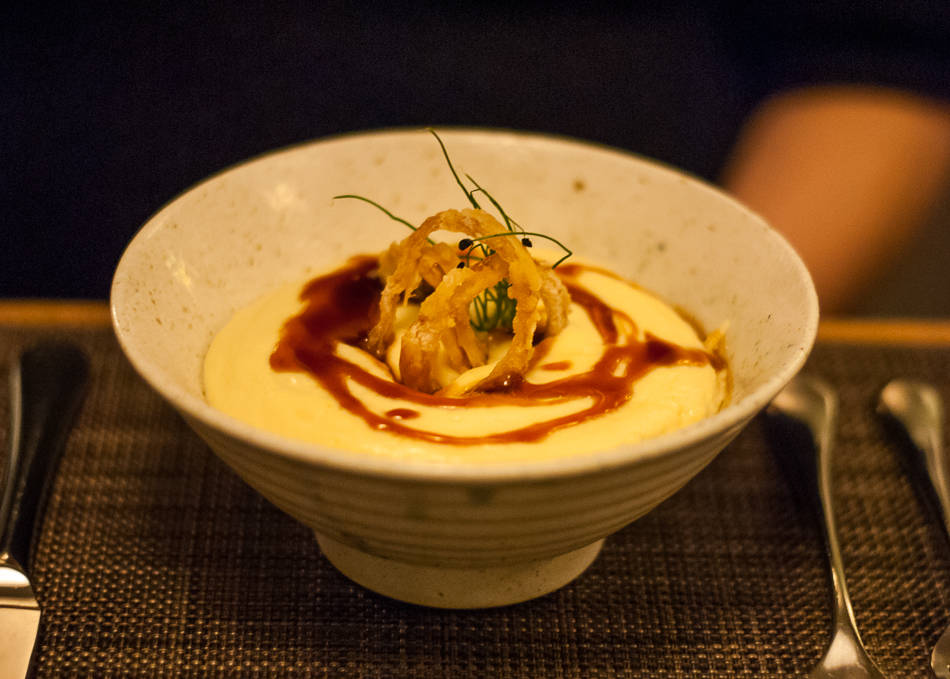 Grilled Carrot Cake with Sheeps Yoghurt, Ginger Carrots and Orange Oil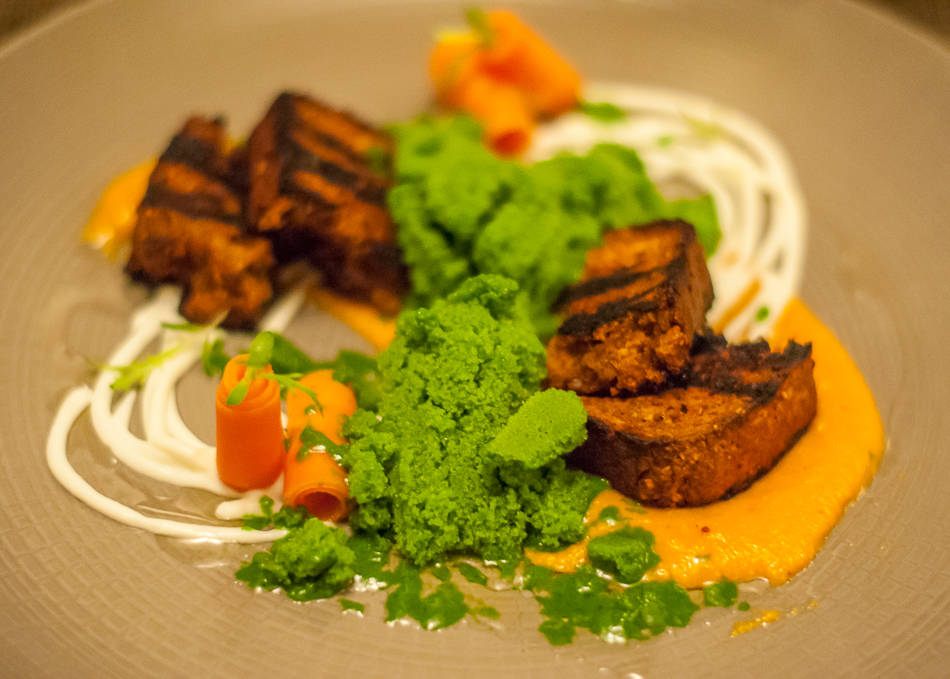 Same thing with the mains where my fried mushroom mousse was incredible and worthy of praise, a bit less so the roast salsify and Jerusalem artichokes.
Seared Seaweed and Cabbage with Pickled Potatoes, Soda Bread Sauce, Pickled Mustard Seeds and Foraged Seaside Vegetables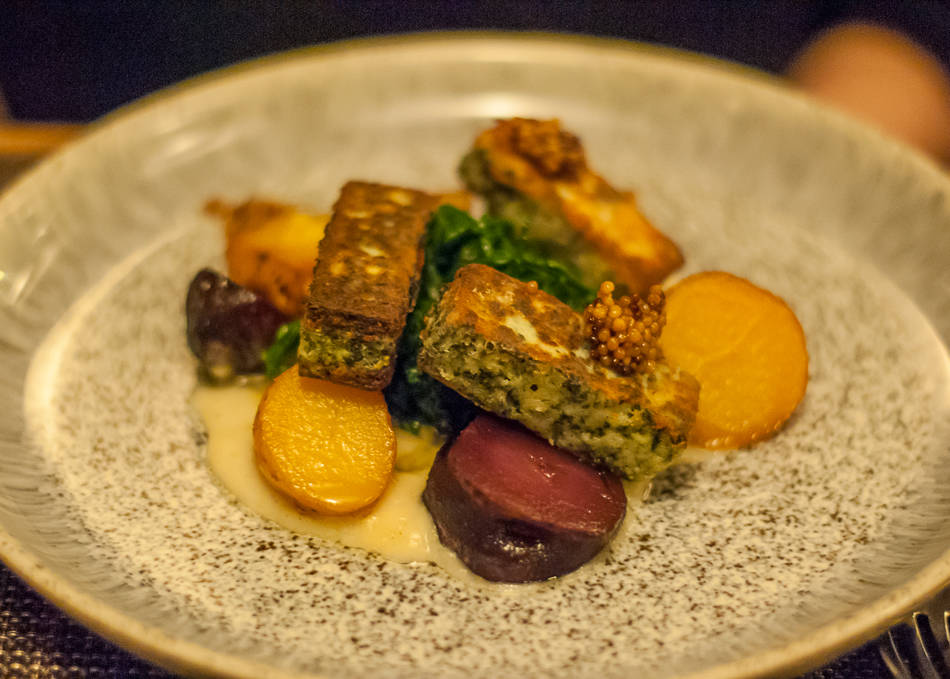 Roast Salsify, Jerusalem Artichokes and Iced Verbena, Lemon Dumplings and Crispy Buckwheat Crumbs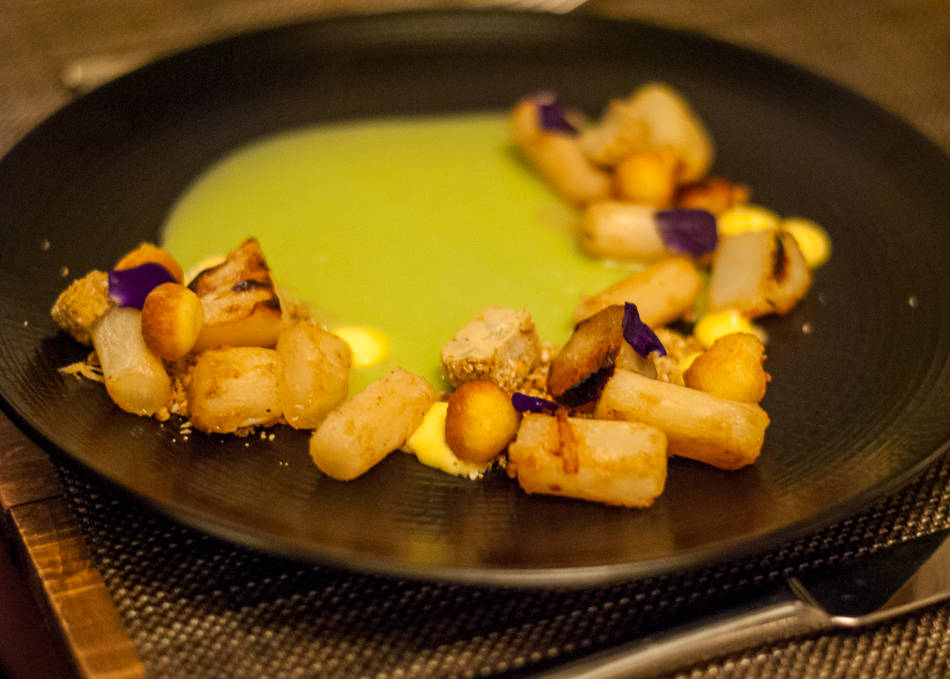 Fried Mushroom Mousse and Rosemary Sauce, Mushy Peas and Horseradish, Fennel and Whipped Lemon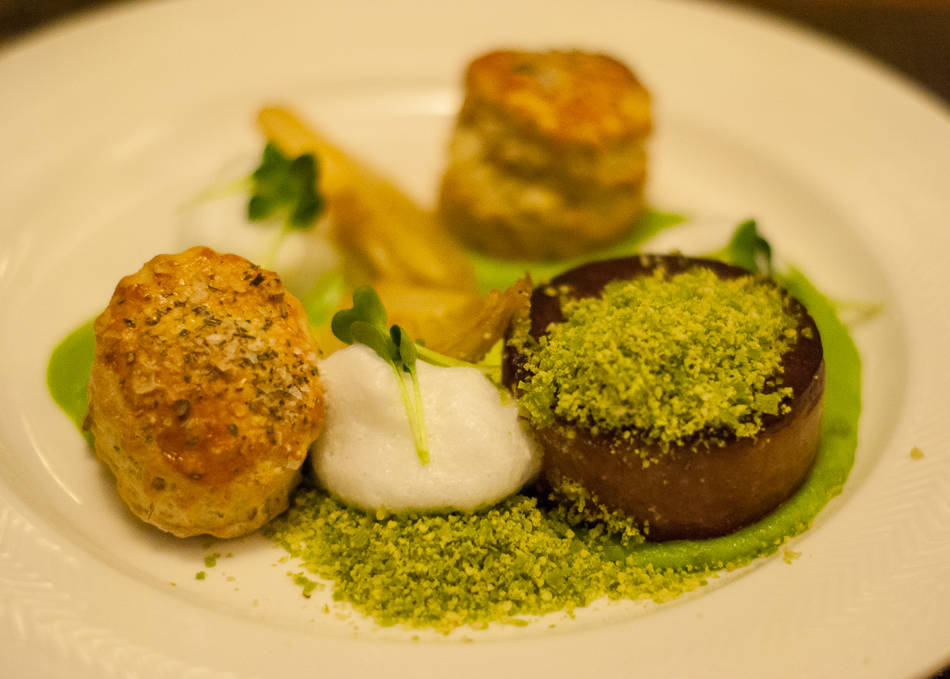 Desserts are more conventional if you still have space for them and as beautiful as the rest.
Roasted Apple Sorbet with Somerset Brandy Cream, Cinnamon Hundreds 'n' Thousands, Toasted Oat Custard and Crumbs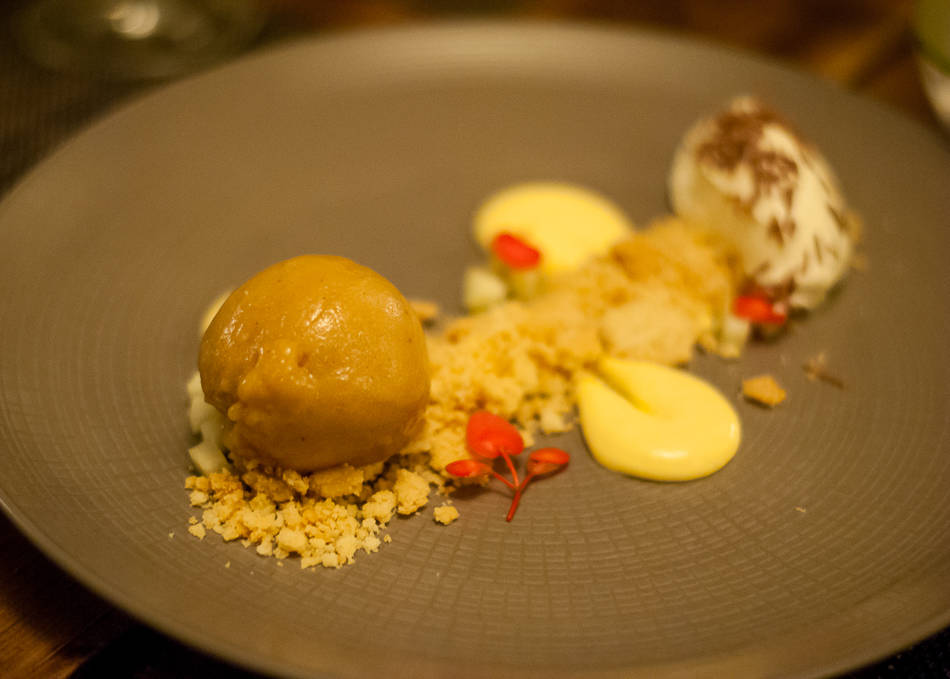 All in all if you order well this is a fantastic restaurant for a special occasion or that special non-meat eater in your life. It's definitely a great vegetarian alternative to the multitude of south Indian restaurants or other fine dining establishments offering the same mushroom risotto as their sole veggie option.
Vanilla Black
17-18 Tooks Court
London, EC4A 1LB
T: 020 7242 2622
Map