Comfortably nestled in the gastropub wave that's been sweeping Britain for a while now, Great Queen Street is still attracting after years a regular crowd of noisy foodies. Coming from the same group behind popular Anchor and Hope down in Southwark and with an ideal location near Covent Garden, this is no 'drop-in' pub and reservations are often required.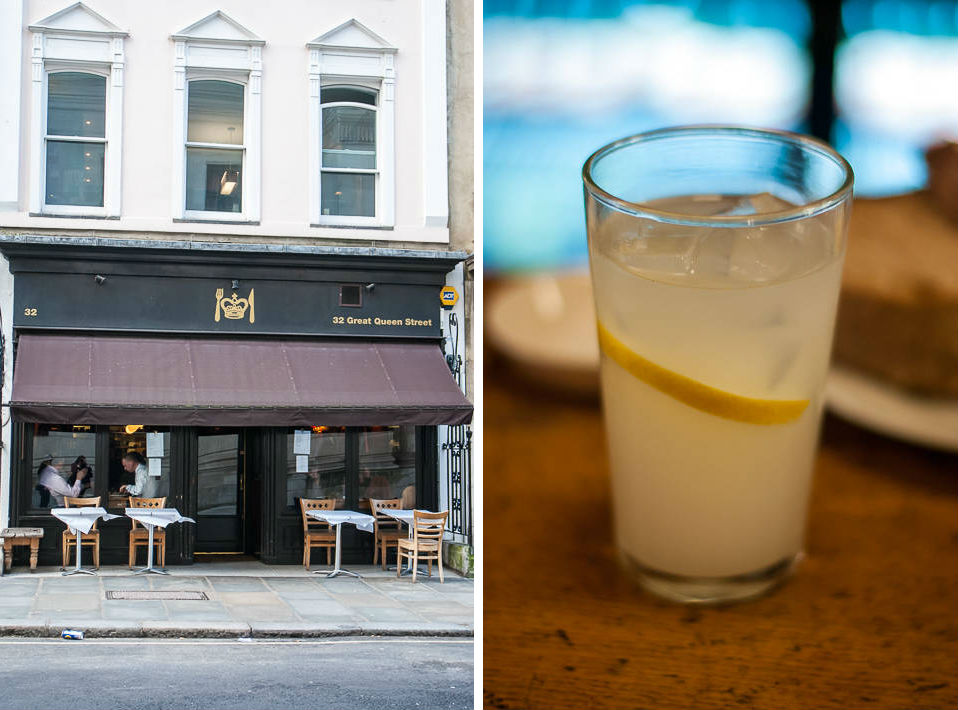 Walking in even for lunch, all tables were booked though they always save the seats at the bar for the unprepared like us where the full menu is also served. The red-hued walls and plain tables are as unpretentious as the food and the energy that emanates from this place is that of a bunch of happy eaters, enjoying a daily-changing menu of great British classics.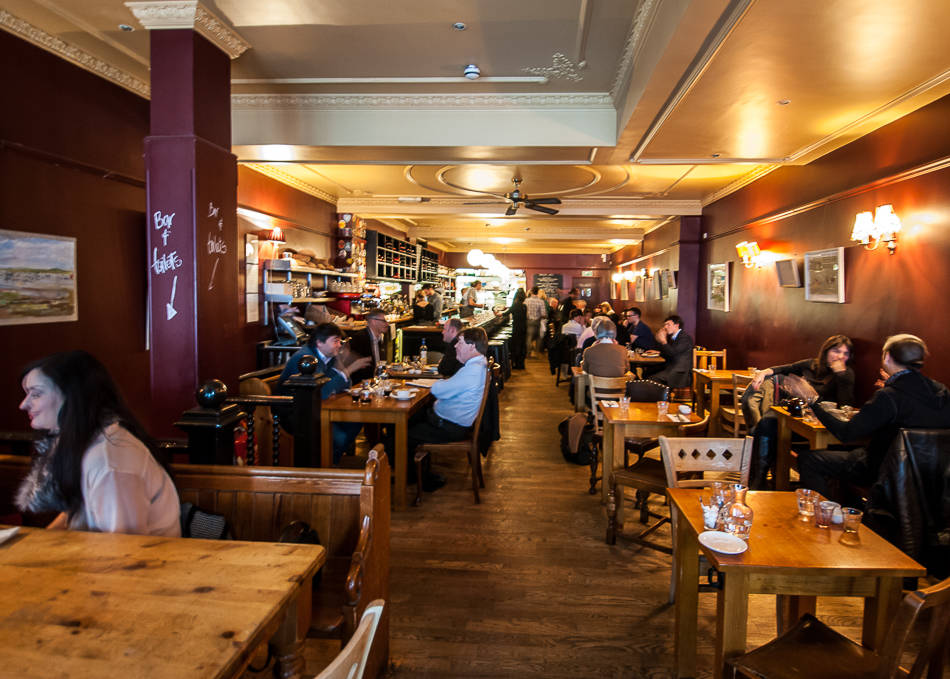 A lot of the newer gastropubs rely on offal cooking to stand out, not Great Queen Street. What you get here is deliberately simple cooking, a throw-back to British dishes from the past that is produce-led with no frills.  You can't help but fall in love with this old-fashioned hearty cuisine, sampling pickled herrings alongside your chicken pie or lamb shoulder, feeling comforted and decidedly well-fed. If anything it's a great way to warm up on a rainy day and it won't break the bank like a lot of the neighboring restaurants would.
Beetroot, pickled red cabbage, mint and strained crème fraîche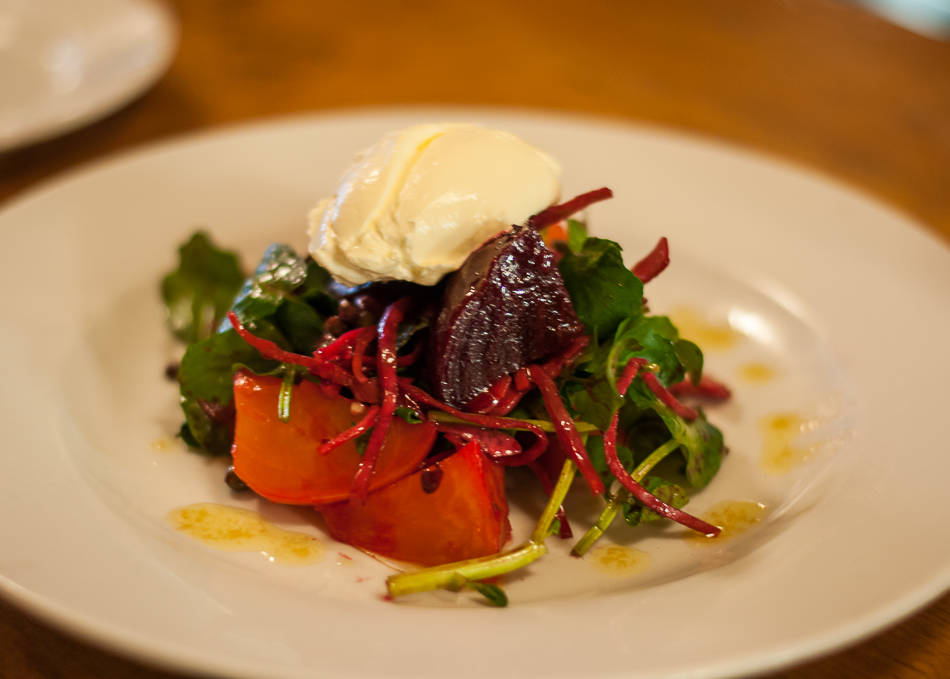 Five spiced pig's cheek terrine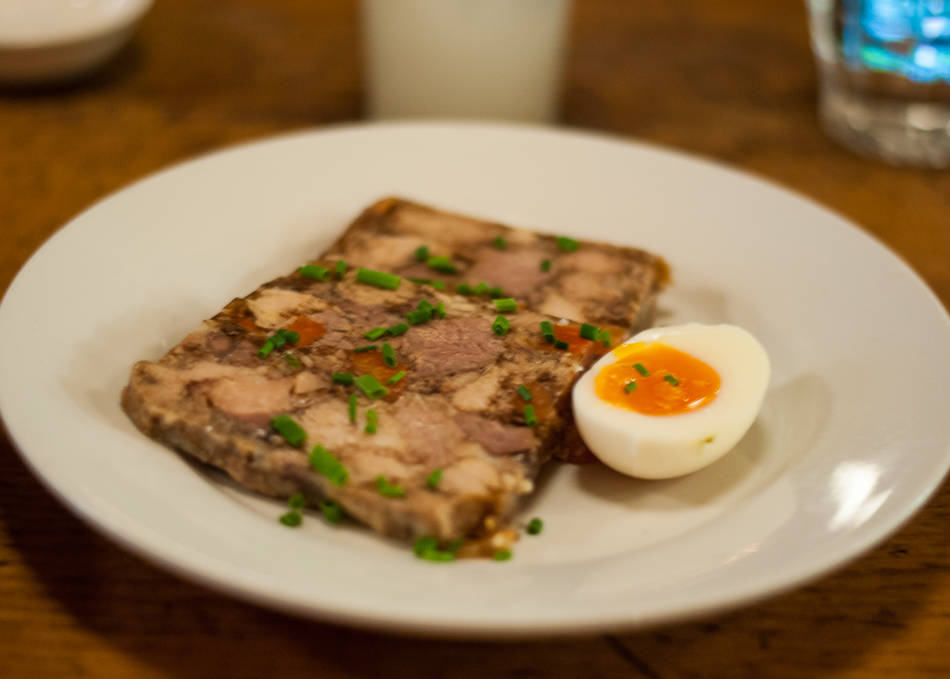 Baked pumpkin, spinach and ricotta dumplings in tomato sauce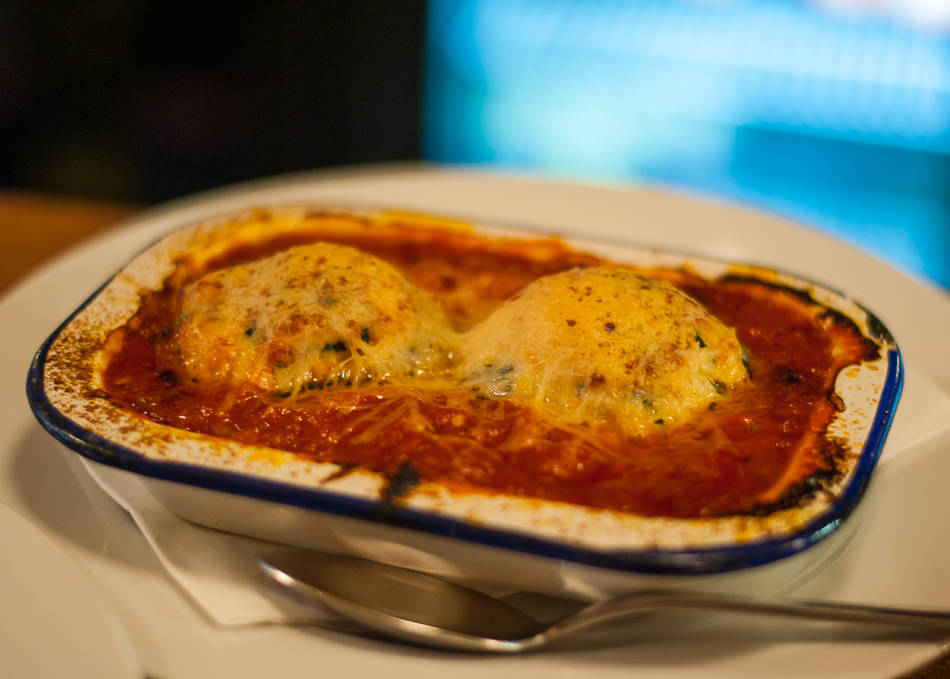 Great Queen Street
32 Great Queen Street
London WC2B 5AA
T: 0207 729 2966
Map