New York has plenty of upmarket restaurants where power lunches fuel business deals and evenings wow celebratory couples with a muted class act of haute cuisine and dainty dishes at high prices. One restaurant though is turning this concept on its head, making people shell out tons of money for old-fashioned dishes they've had in family restaurants and creating the sort of buzz the city hadn't seen in a while – meet Carbone.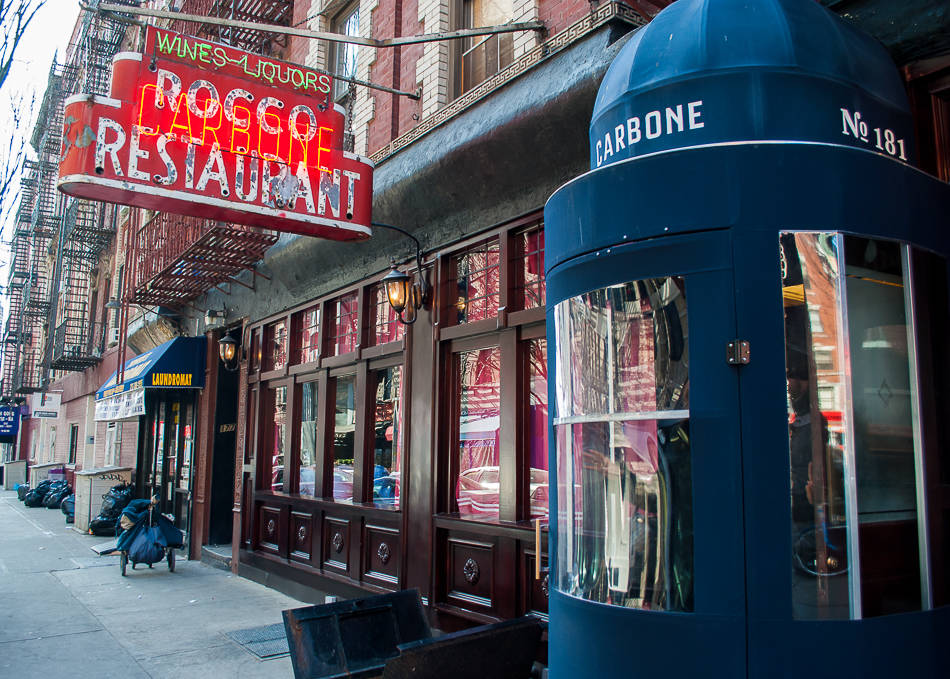 It was THE restaurant of 2013 and even today getting a table means making reservations a month in advance…really, for a red-sauce joint? That's what Carbone is essentially – an ode to old school Italian, the kind you see in old mob movies and this time you get to be featured in it with all the excess and the fun you can imagine from your Godfather watching days. The success of it can be attributed to the owners, food darlings behind tiny Torrisi Italian Specialties which I raved about earlier, who have hyped-up out-of-fashion red sauce classics in a space resembling a movie set.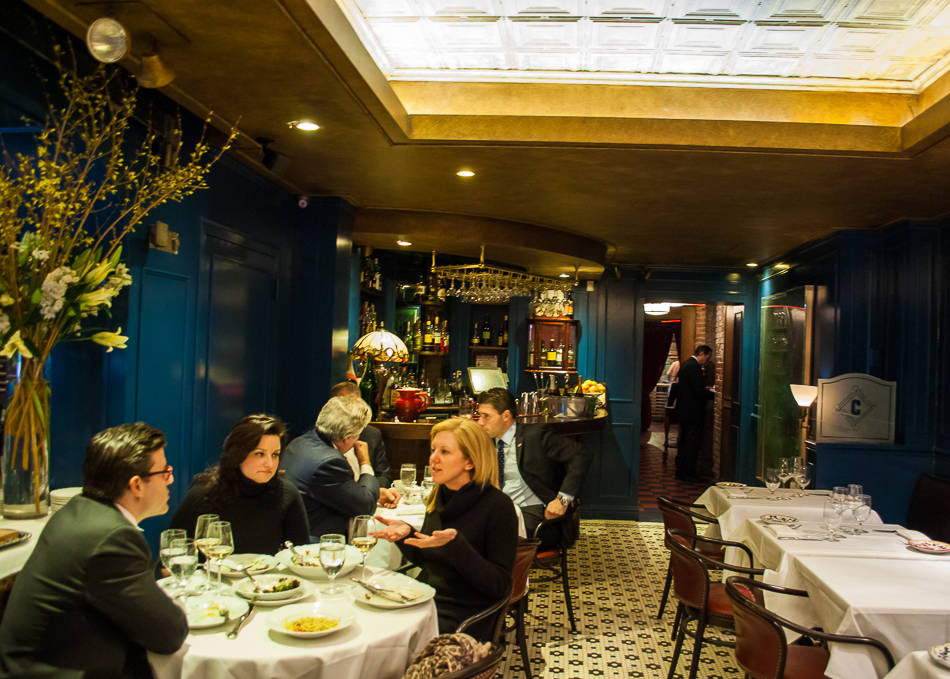 You can't help but being utterly charmed by your waiter in his Zac Posen designed burgundy tuxedo, the brass chandelier, and deep navy walls adorned with modern Italianate art.  As striking as the decor, the enormous menu lists classic Italian fare at exorbitant prices: $17 for a salad, $29 pastas, and let's not forget the famous $55 veal Parmesan and $49 fish soup. It's not your ordinary cheap red-sauce fare though and the top-shelf ingredients and gargantuan portions contribute to seeing this excessive dining experience like real value and a guaranteed awesome time.
You'll end up paying as much as any fancy French or Japanese spots in town though you'll likely have a lot more fun in the process and wish more restaurants were as uplifting as Carbone is. Was everything I ate spectacular? Not really, though it packed a punch and the Spicy Rigatoni Vodka, as insanely rich as it was, will be remembered for a very long time… Highly recommend it for a night of pure extravagance amongst friends as you'll need a few extra mouths to split the intense pastas and Veal Parmesan bigger than my head.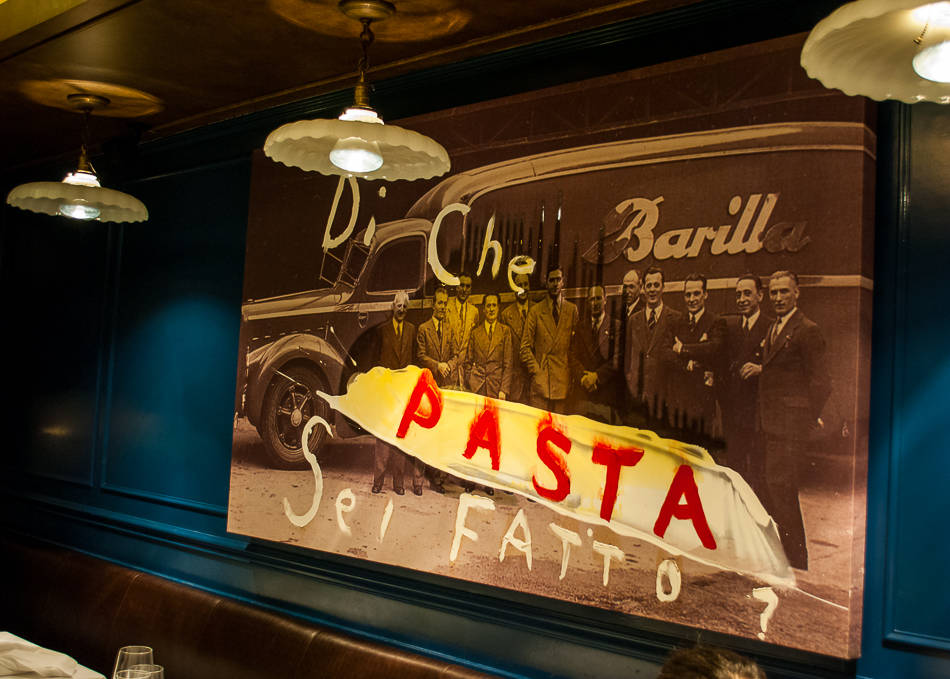 Complimentary fresh mozzarella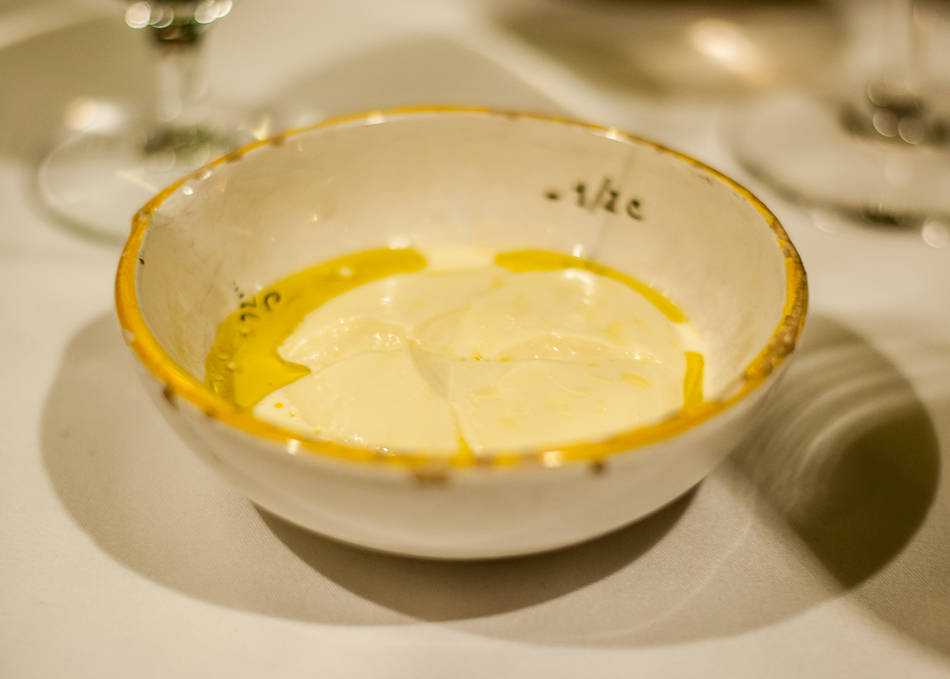 Daily special ravioli with radicchio and pork in butter sauce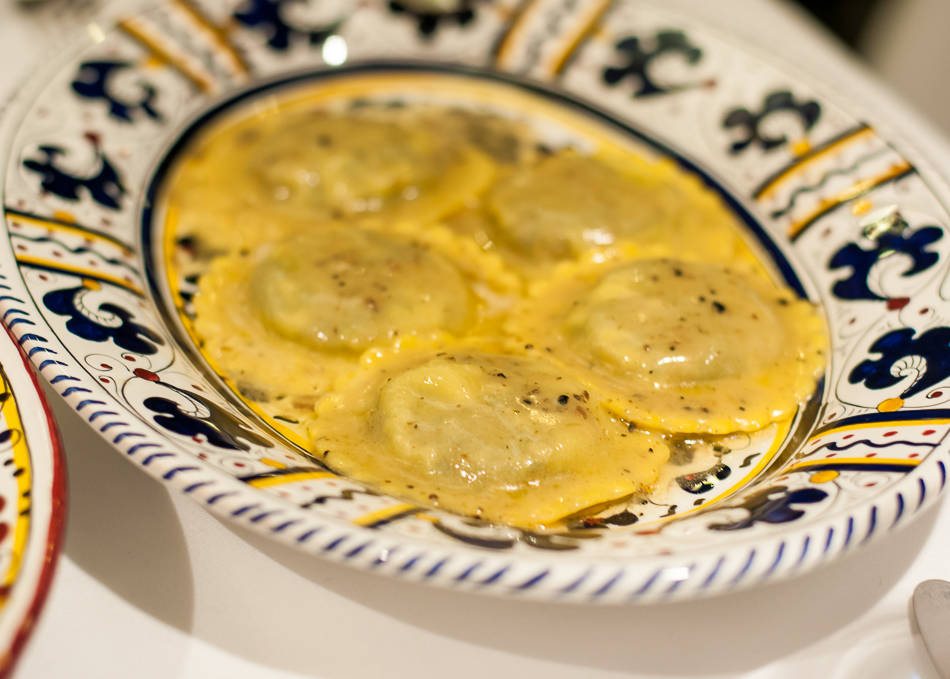 Carbone
181 Thompson Street
New York, NY
T: (212) 254-3000
Map