New York's own doyenne of Middle Eastern cuisine, Einat Admony, has done it again with her latest opening – Bar Bolonat. After injecting her Mediterranean flavors into Soho with her hotspot Balaboosta and popular falafel joint Taim, she turned to the West Village for a new twist on her native cooking and the chance to showcase some slightly more highbrow modern Israeli fare.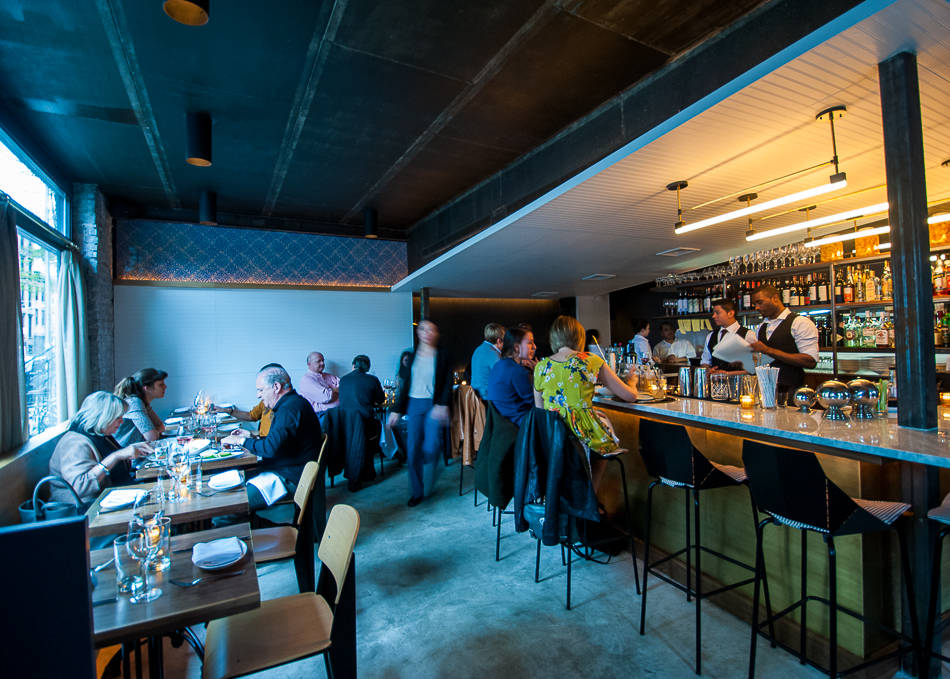 The white-walled room with mod seating and light wood tables is Admony's finer dining space and sets the tone for the fusion of traditional Israeli flavors with a global slant featured throughout the compact menu. I still found all that I love about the cuisine from this region such as plenty of yogurt, perfectly cooked vegetables, spiced meat and unique fresh herbs, and recognized most of the original dishes behind her clever adaptations.
As is today's custom, dishes are all meant to be shared and if you go with a few friends you should be able to sample most of the items on the menu which I highly recommend you do. Everything was consistently tasty and bursting with flavors, from the melt-in-your-mouth beef cheek in the Zabzi tagine (the couscous is homemade btw, which you can definitely taste!) to the luscious curry bathing huge prawns and the refreshing mint ice cream to end the meal. Bar Bolonat has gotten increasingly popular as of late so book early or enjoy a seat at the equally compelling bar at the center of the room.
Japanese Eggplant with aleppo vinaigrette, sheep's milk yogurt, marjoram, orange zest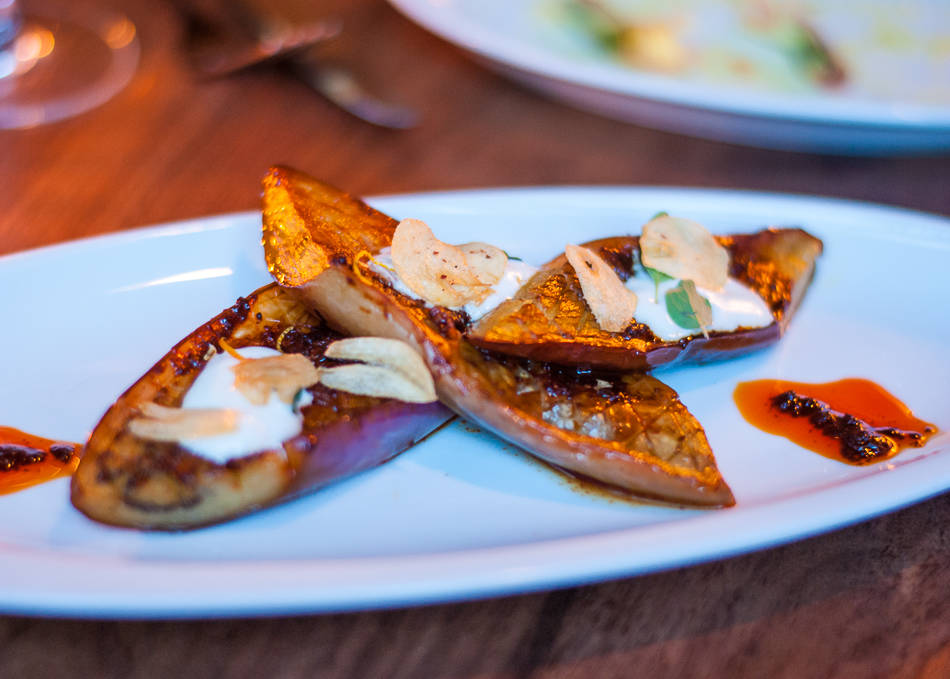 Shrimp in Yemenite curry – coconut milk, schug, malawah, cilantro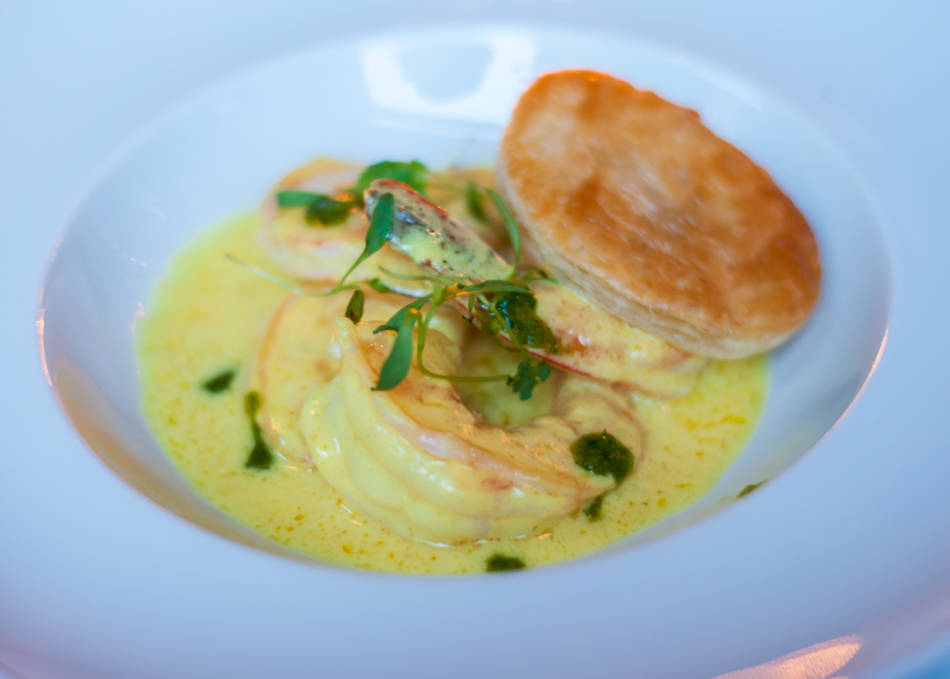 Zabzi Tagine – beef cheek, housemade couscous, almonds, herbs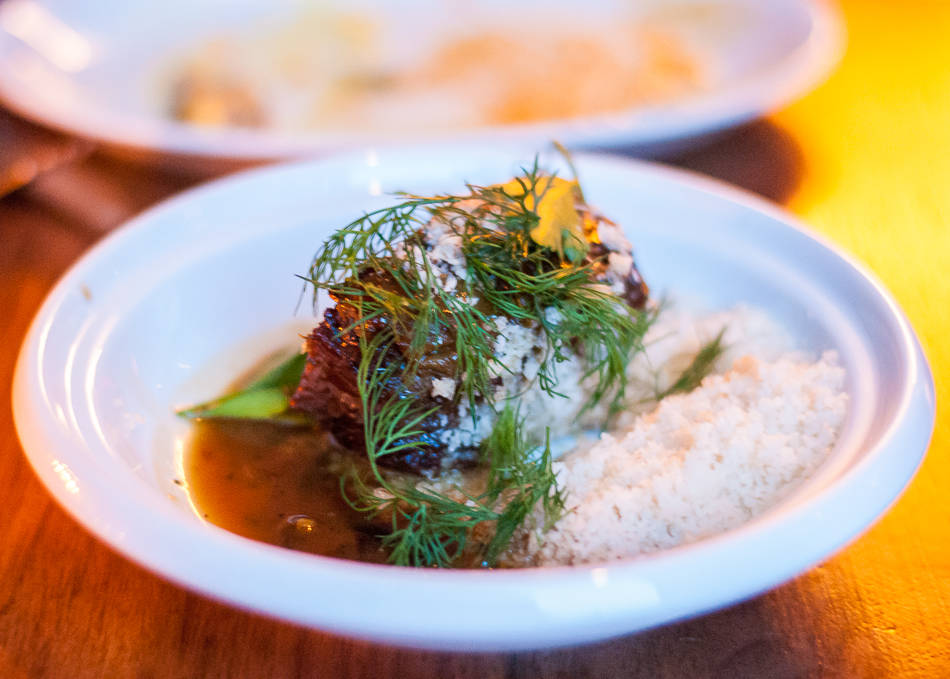 Hudson Street Kibbeh – bulgur 'teardrop' stuffed with spiced beef, pinenuts, preserved lemon sauce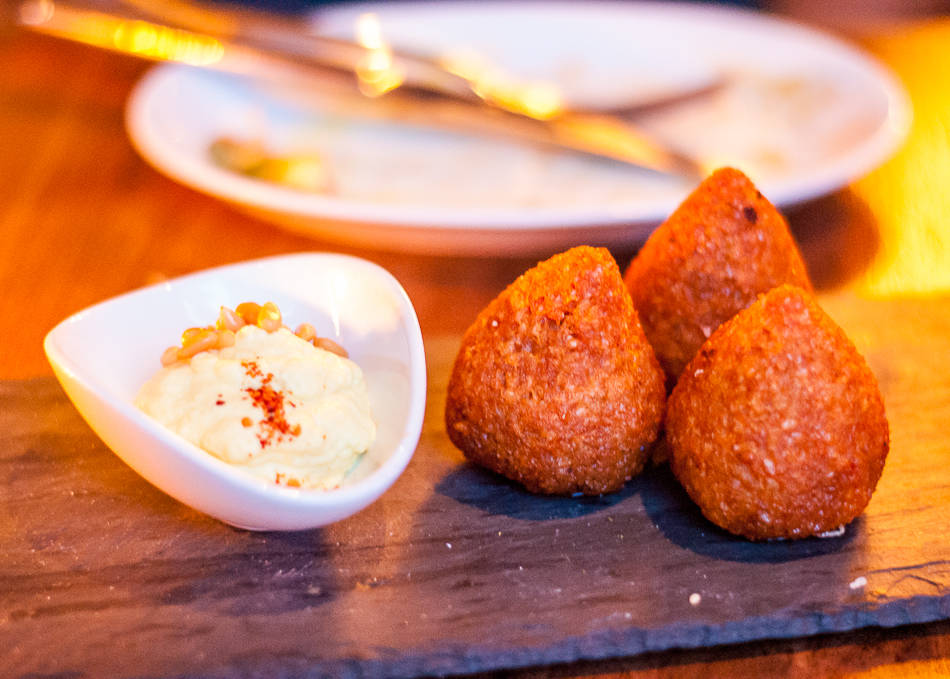 Moroccan Tea – tea and mint gelato, baklava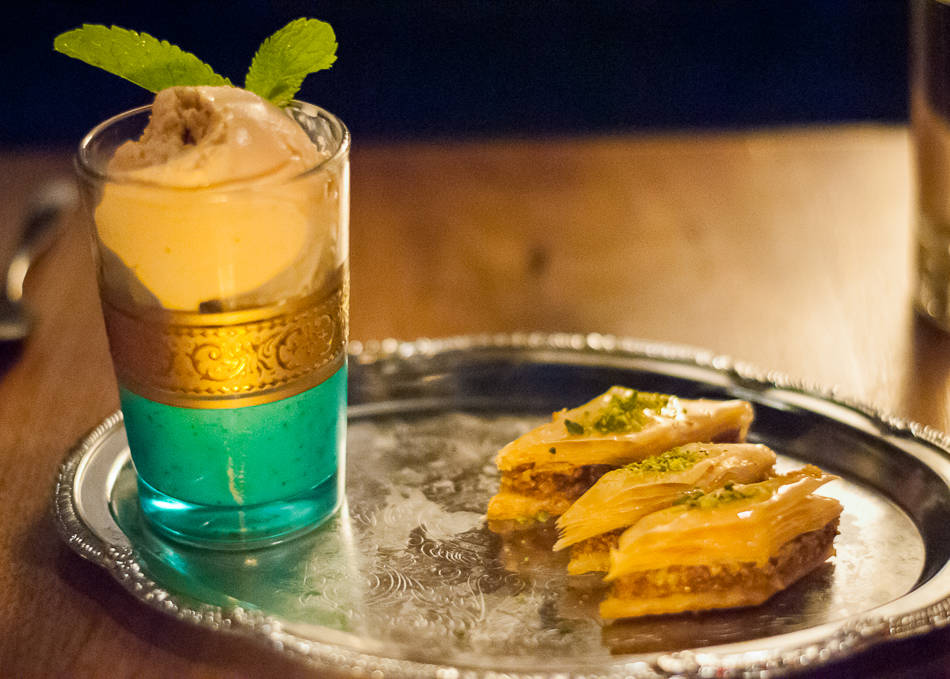 Bar Bolonat
611 Hudson St.
New York, NY
T: 1 212-390-1545
Map