What started as a small stand in the Island East Markets is now a vibrant restaurant with old and new fans flocking to its central location just off the busy stretch of Staunton street in Soho. You can't miss Little Bao's big pink neon logo outside the small concrete space nor the queue of hungry diners, inevitable with its no-reservation policy.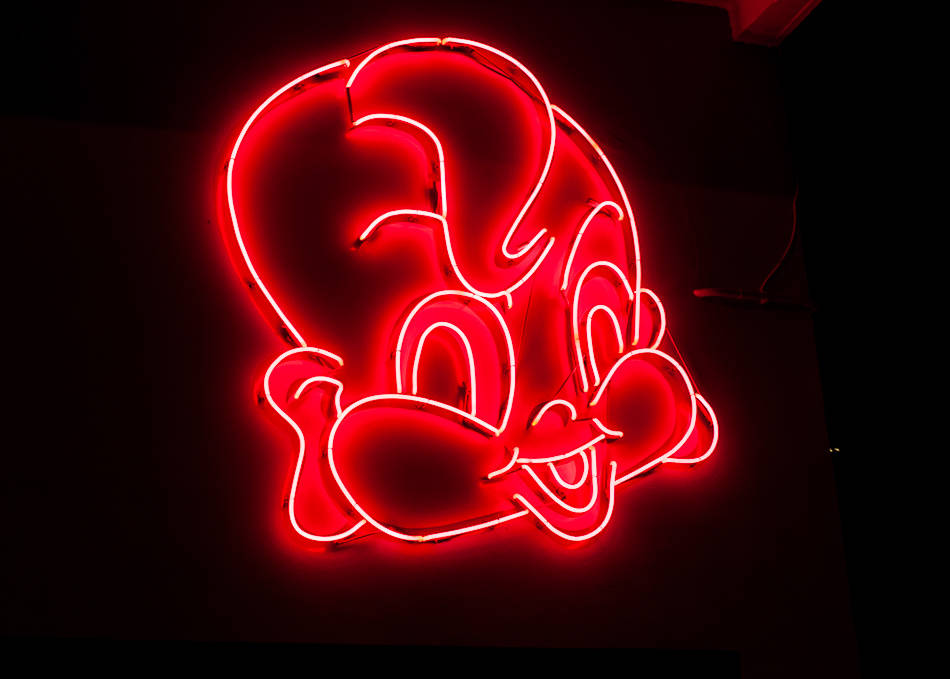 It's worth the wait to get into this 'American diner with a modern Asian twist' though and there are plenty of nearby bars to serve you a few drinks while you wait for your seat. The main reason to go is of course the trademark "Chinese burgers", a twist on the gua bao (pork belly bun) from Taiwan, which here get an innovative update.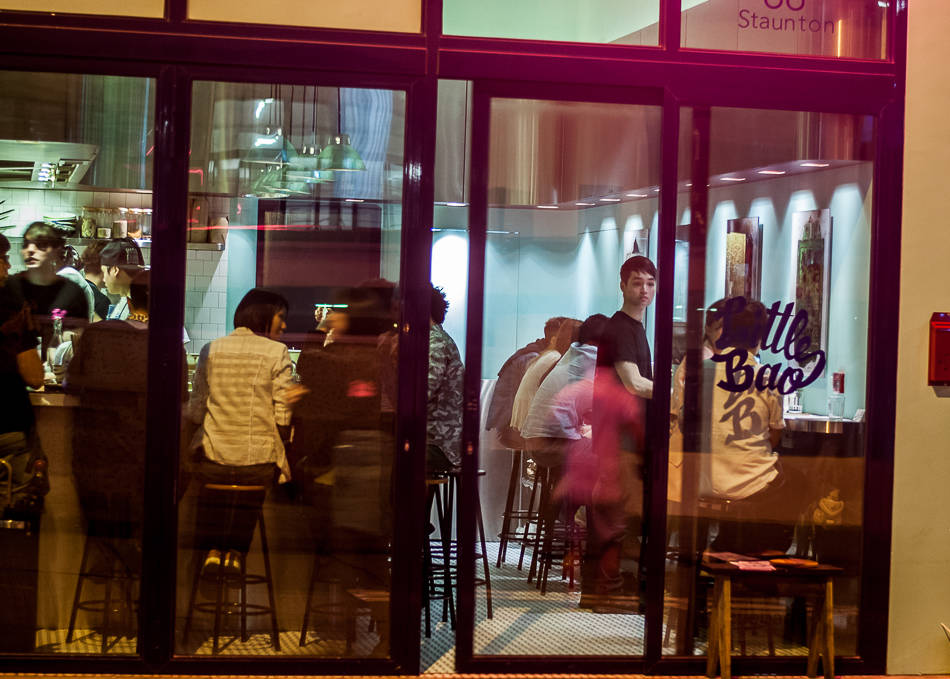 One bite of any melt in your mouth bao on offer and you'll understand the hype and how a restaurant could be created around these heavenly buns. The menu doesn't stop there though and is well rounded out with a small selection of equally appetizing Asian fusion side dishes and small plates such as pan-fried short rib dumplings, steamed clams with yuzu cucumber broth, mac & cheese, truffle fries, etc. Everything we ate packed a lot of flavors in small packages and it's all really easy to eat. Just like their buns, Little Bao is tiny but superbly fun and creative, making it ideal for a late night bite.
Roasted Brussel Sprouts with fish sauce, caramel, chili, lime and fried shallots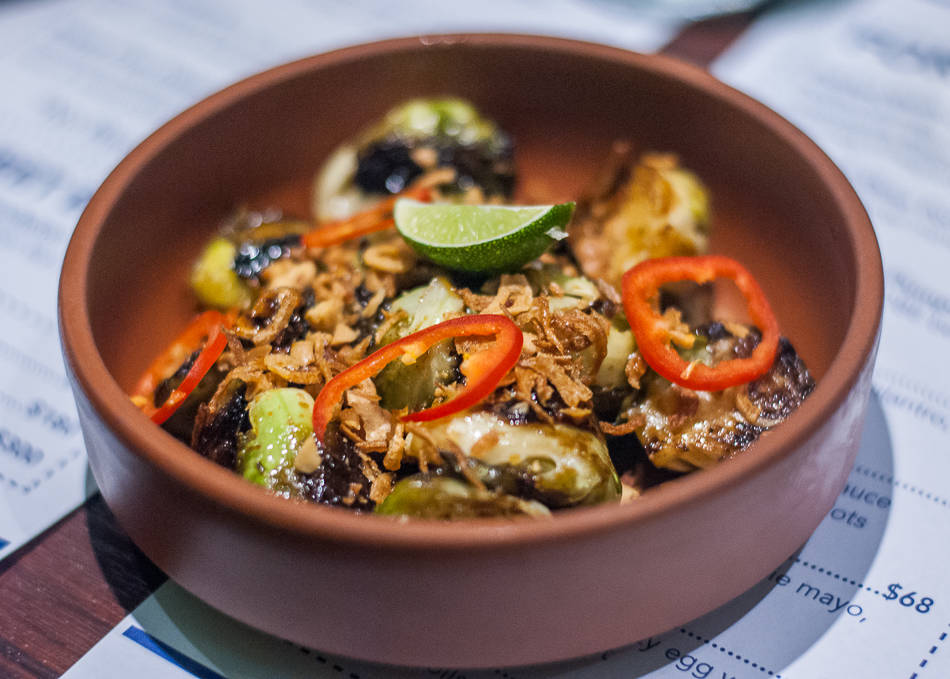 Truffle fries with shiitake tempeh, truffle mayo and pickled daikon.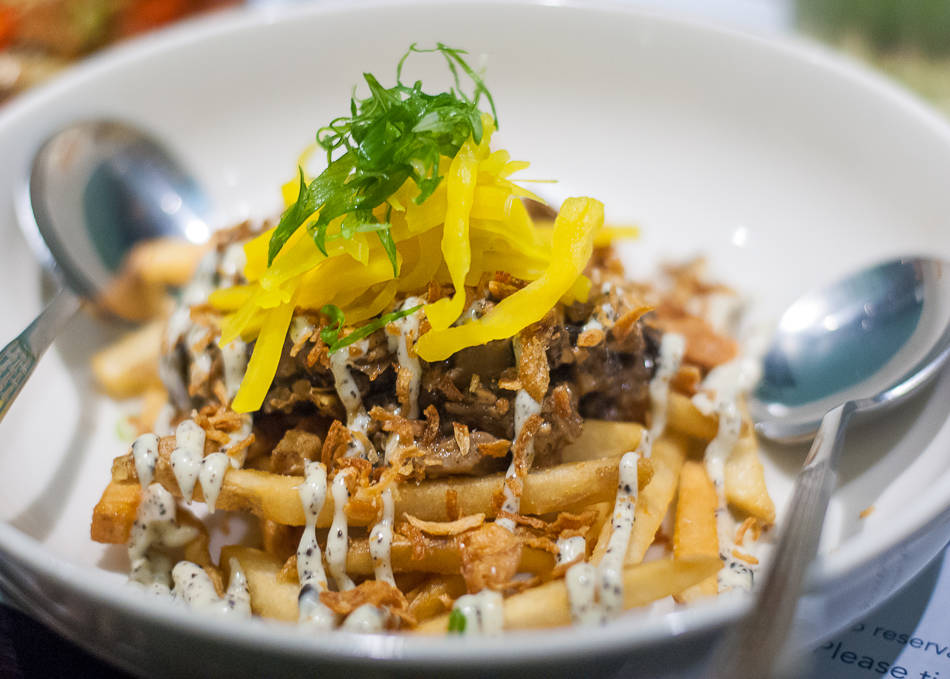 Fish tempura bao with tamarind palm sugar glaze and pickled lemongrass fennel salad.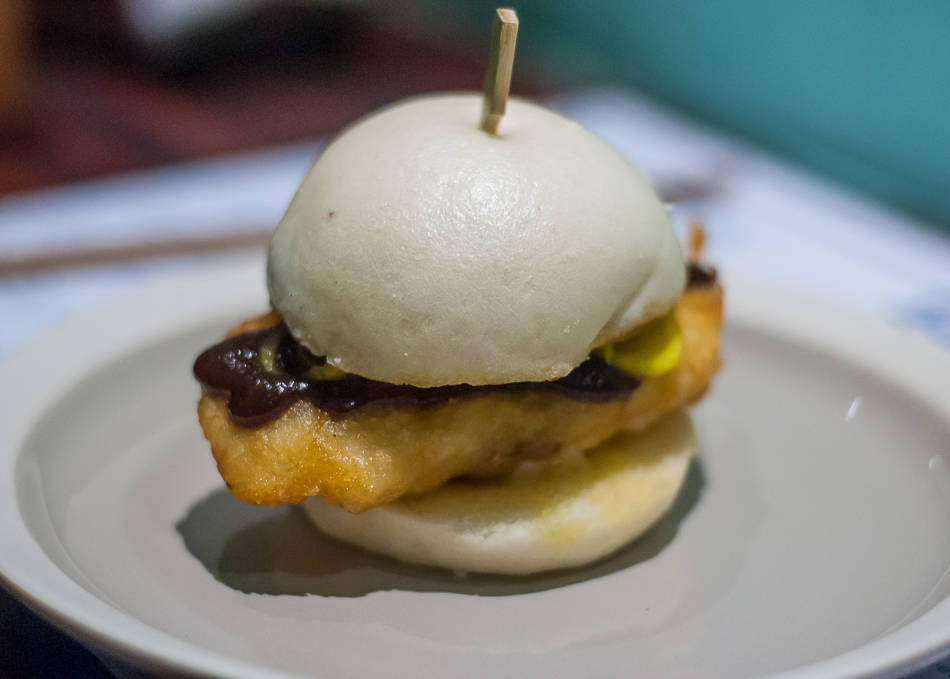 The famous pork belly bao with leek & shiso red onion salad, sesame dressing and hoisin ketchup.

The only dessert option – Little Bao ice cream sandwiches, a deep-fried bun sandwiching here salt ice cream with caramel sauce… enough said!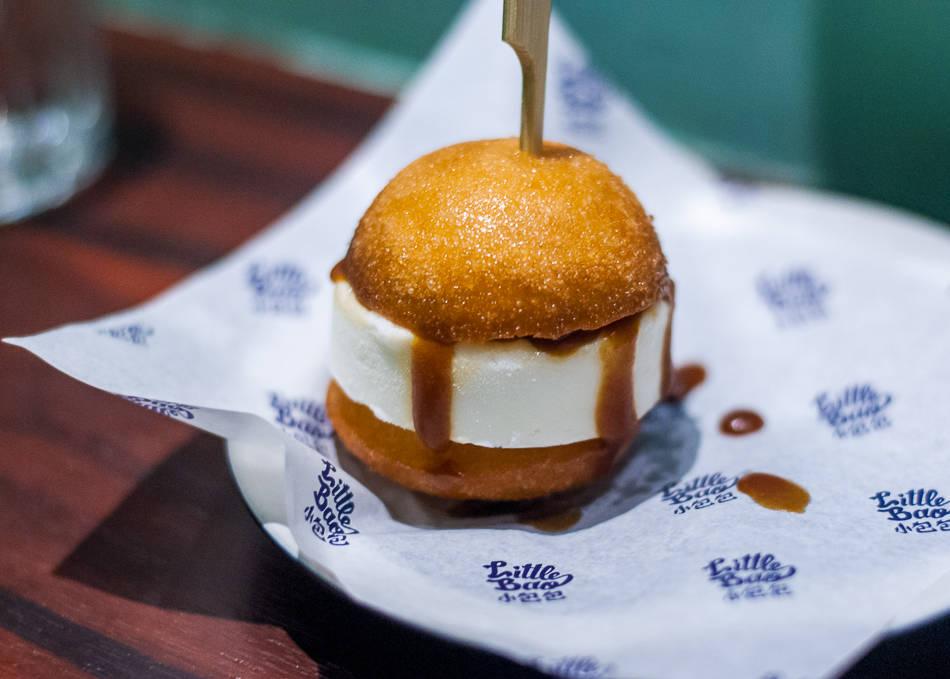 Little Bao
66 Staunton Street
Central, Hong Kong
T: 852 2194 0202
Map