An unassuming passerby would have no idea what's happening behind this windowless and unmarked gray façade off On Wo Lane in central Hong Kong. No one would ever guess that the heavy door hides one of the city's most respected, and tiniest, restaurants.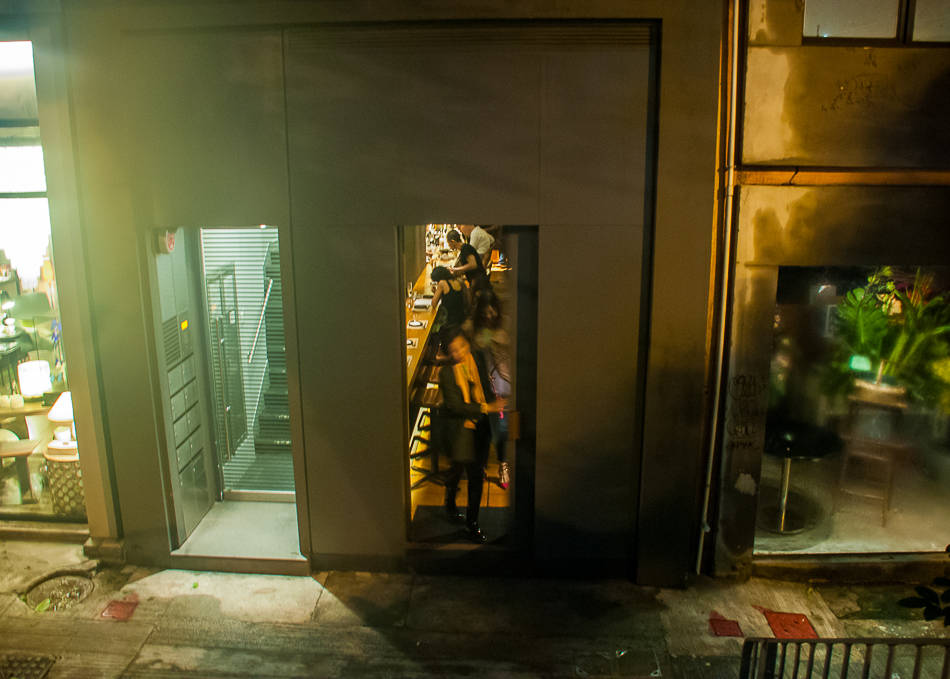 Riding on the success of their much loved chicken mecca Yardbird, the same team has produced yet another hot spot, this time a modern seafood izakaya called Ronin. The 14-seat dining bar is a world away from its boisterous sibling with an intimate feel and a focus on drinks more than on food with bottles stacked in fridges and on shelves taking up most of the back area. Besides the expected inventive cocktails and sake, Ronin has the biggest selection of Japanese whisky in Hong Kong which they'll be pleased to help you pair with a few tasty snacks.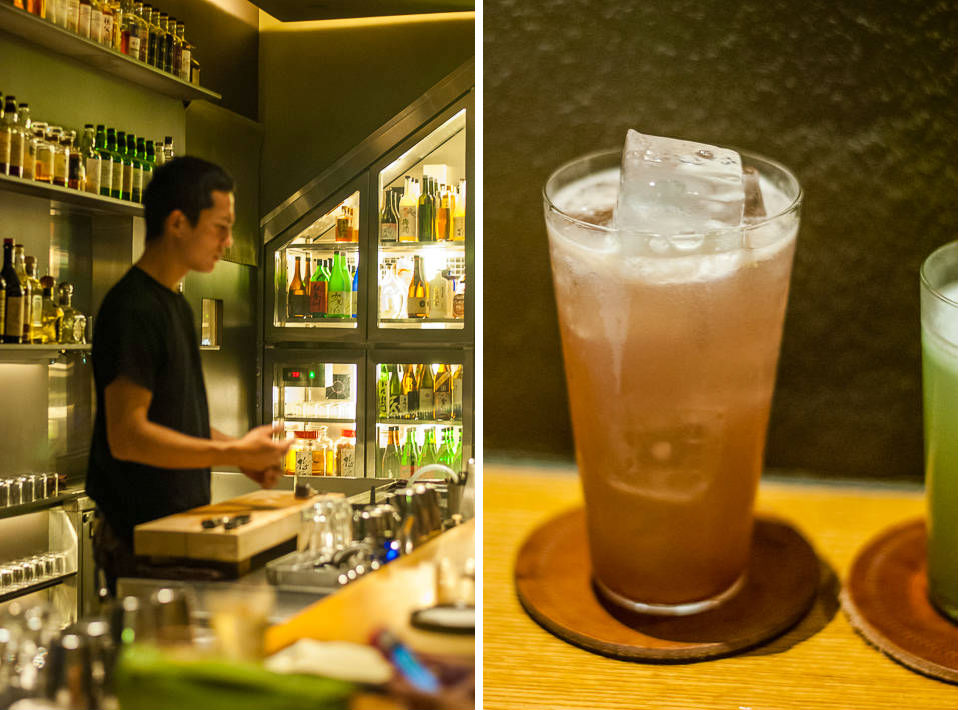 The one-sheet menu has a selection of 10 hot and 10 cold dishes with at least 4-5 different types of sashimi, mostly from Japan, and some larger, tapas-style dishes. What mostly stands out from the menu are the prices (on the expensive side) and the unfamiliarity of ingredients to everyone but the most connoisseur of Japanese cuisine. Ronin wants to challenge you a bit and they do a great job of introducing some lesser-known fish which are expertly described by the skillful staff.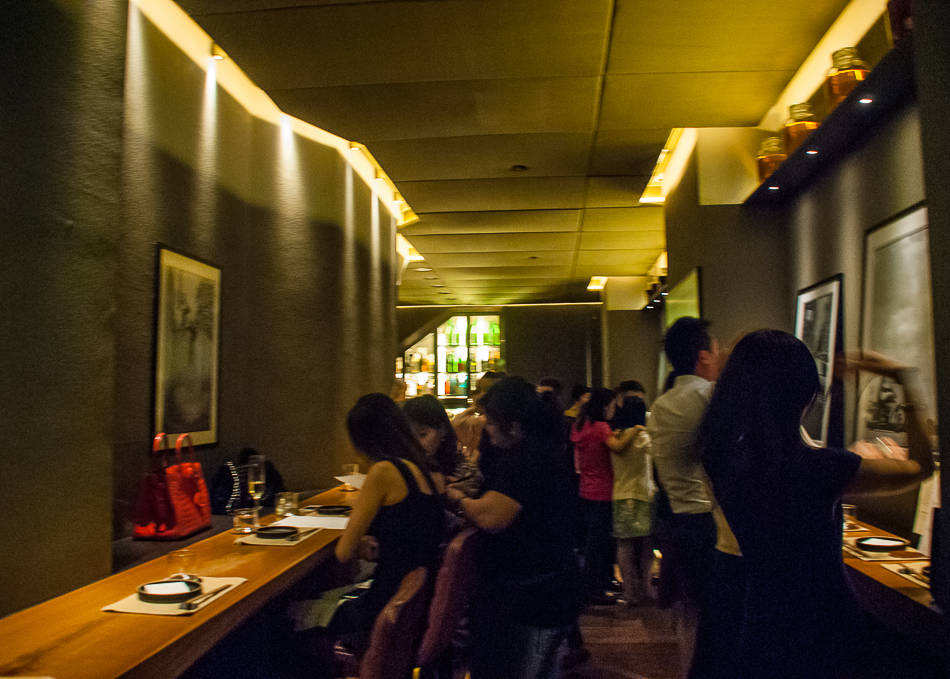 You won't find the same buzz as at Yardbird, but you'll get a more intimate experience with more refined dishes, and I frankly think the two places shouldn't even be compared since they suit such different occasions. Go to Ronin for an expensive booze-filled night with fancy sashimi and Japanese tapas, and bring a good friend, as the slightly awkward bar seating doesn't lend itself too well to a first date (!). It's good to try once and sample food and alcohol you won't find anywhere else, add it to your bragging list, and then keep returning to Yardbird for the more comforting and satisfying food that awaits you there…
Mejida rudderfish sashimi, spring onion, ginger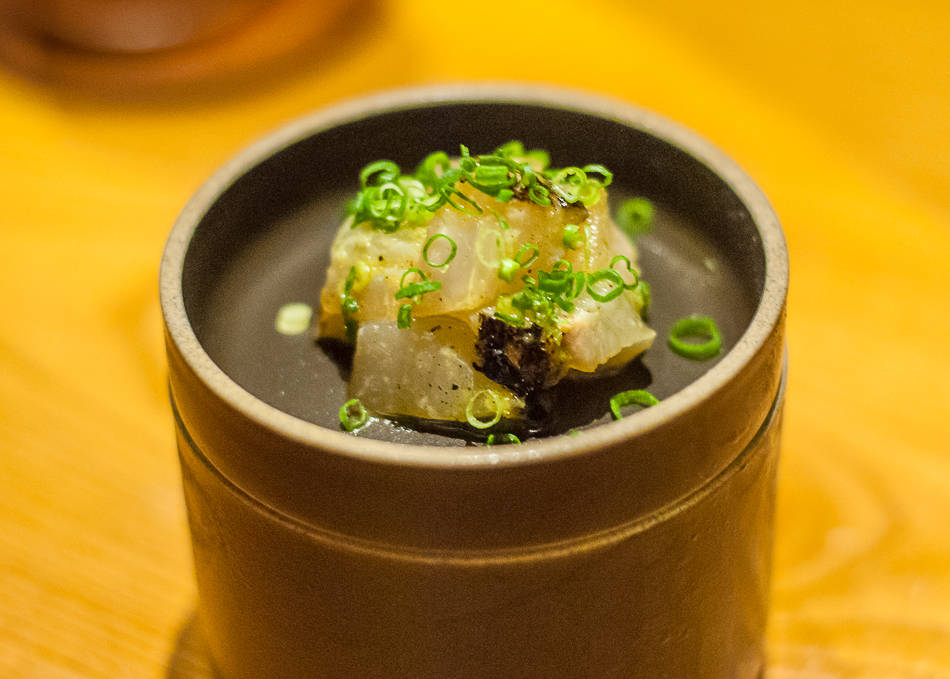 Market chips, black sugar, Kyoto shichimi and Ikura (salmon roe), crème fraîche, yuzu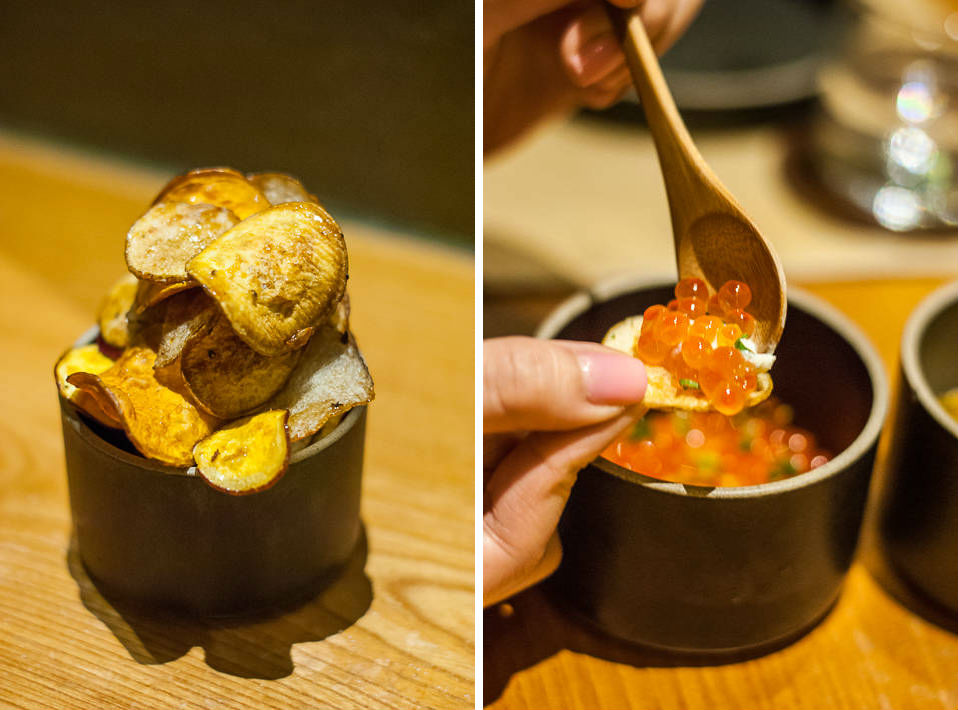 Kagoshima beef, maitake, egg yolk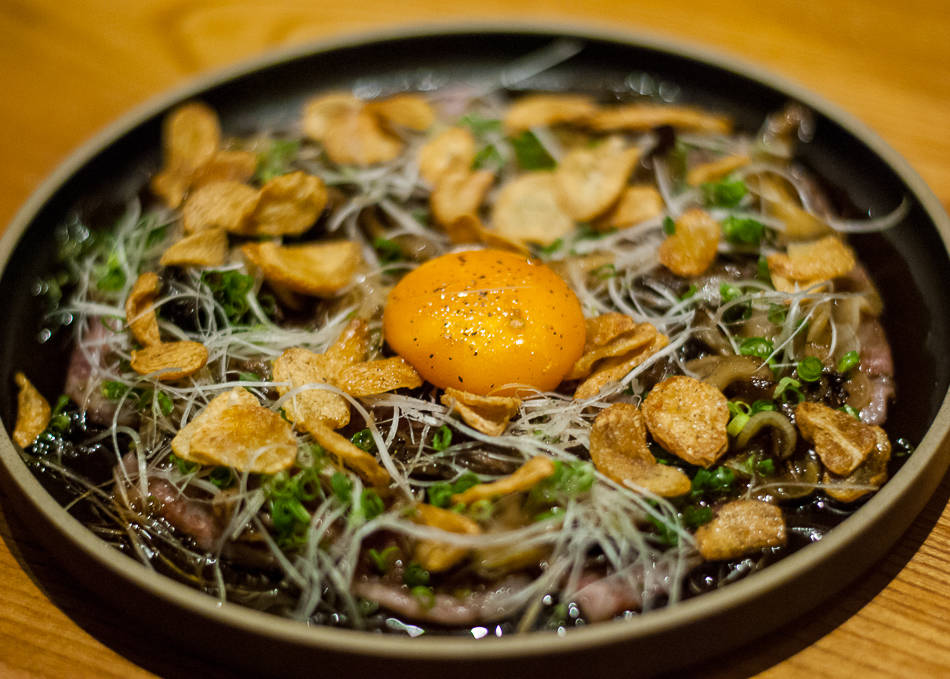 Ronin
8 On Wo Ln, Hong Kong
T: +852 2547 5263
Map