Seems New Yorkers can't get enough of French sweet things as seen by the buzz surrounding the recent opening of Ladurée's second NYC location in Soho. Over two and a half years have passed since the French luxury sweets house opened its first North American outpost on Madison Avenue and the queue for their famed macarons has yet to die down.
While you can still get your hands on the 15 or so flavors of the now classic cookie at the new location, there's a lot more waiting for you there the moment you step into what has been proclaimed to be "the most beautiful of all the Ladurées."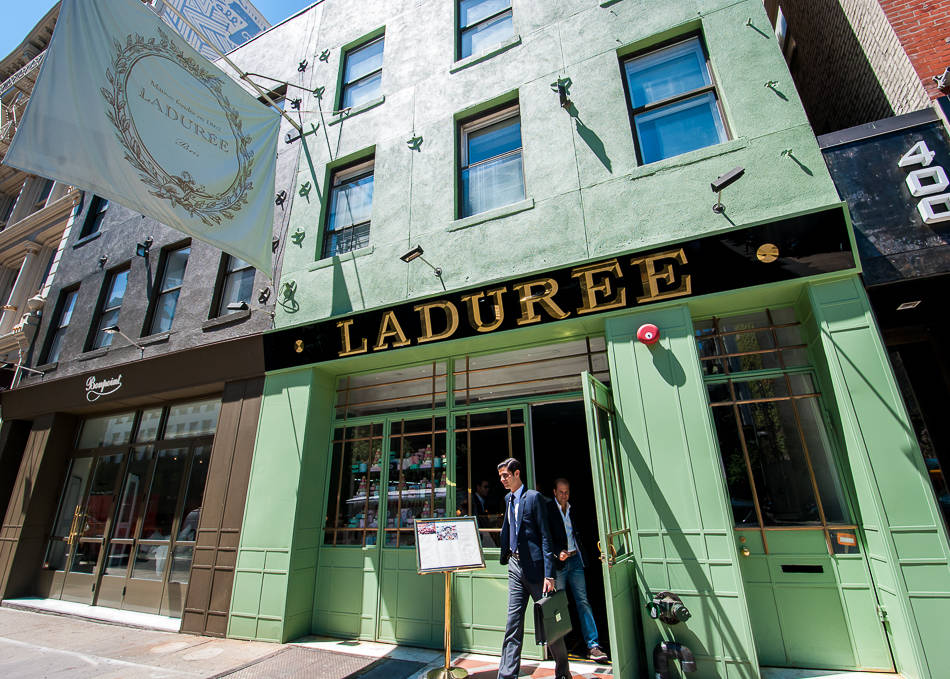 The front room holds the retail shop underneath a sky-painted ceiling and is filled with candy-colored pastries.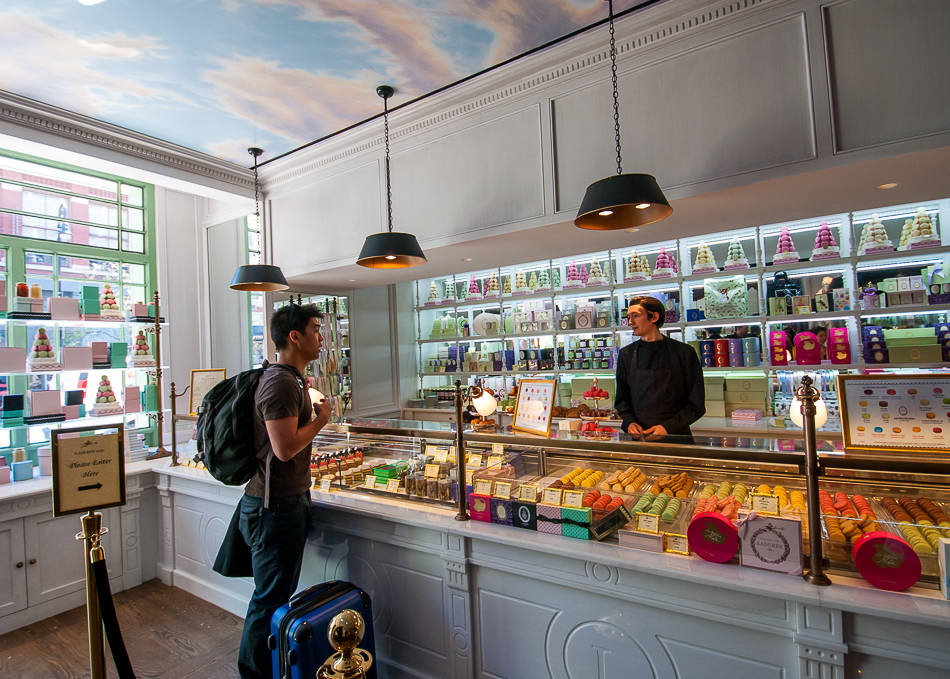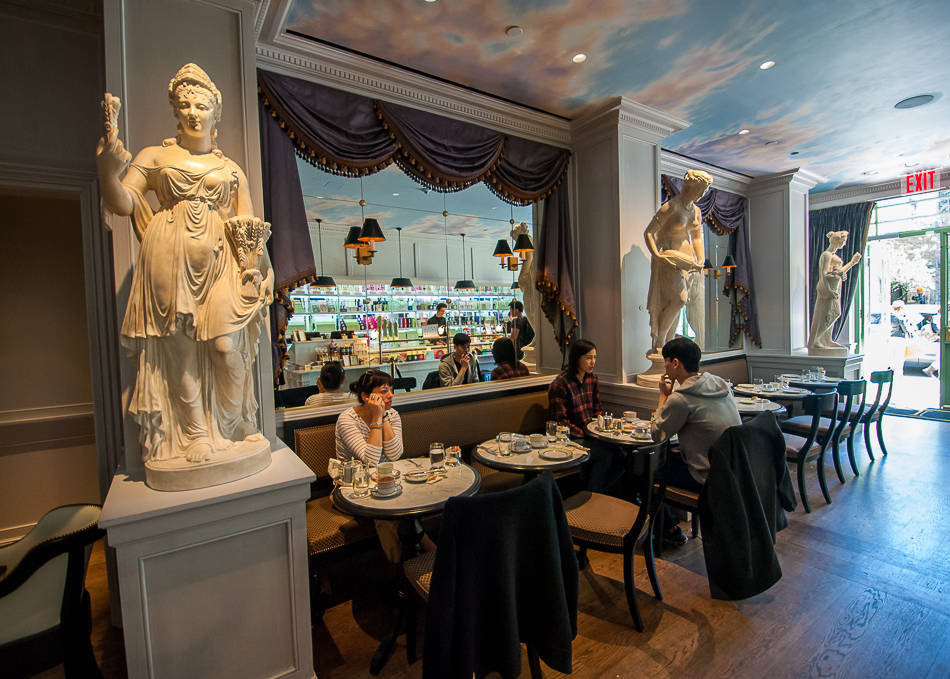 The true stunners though are the two ornately furnished dining 'salons' at the back inspired by French courtesan Madame de Pompadour, and the closest thing to a visit to Versailles this side of the ocean – it's simply stunning. Antique chandeliers, 18th-century style paintings, floral curtains and every other details of the over-the-top décor is what make eating at Ladurée such a special treat.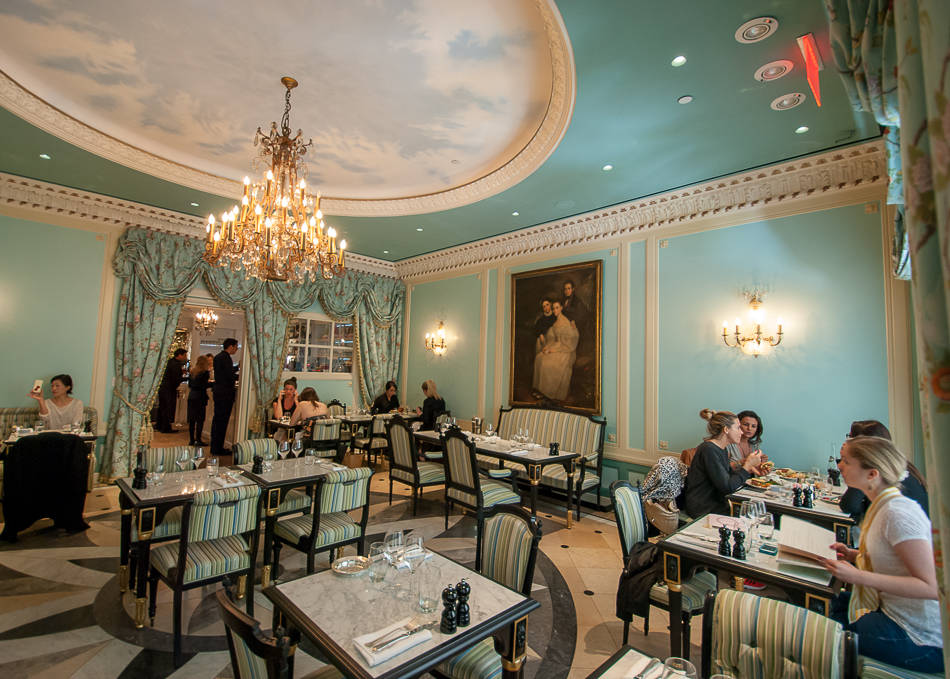 You're literally transported to the original location on Rue Royale in Paris as you sample the restaurant's signature dishes surrounded by ladies who lunch and French expats. This is the place where you'll want to pick the light entrées (which are the best anyway) and leave room for dessert as the intricately crafted pâtisseries are reason alone to come. A gorgeous back garden has opened for the warm months and would be the perfect place for an afternoon tea or sipping the house's signature drink of champagne and rose petals… An absolute delight whatever the occasion for a lot cheaper than a return trip to Paris!
Concorde Omelette – Diced chicken, cucumbers, tomatoes, spinach leaves, cream and meaux mustard sauce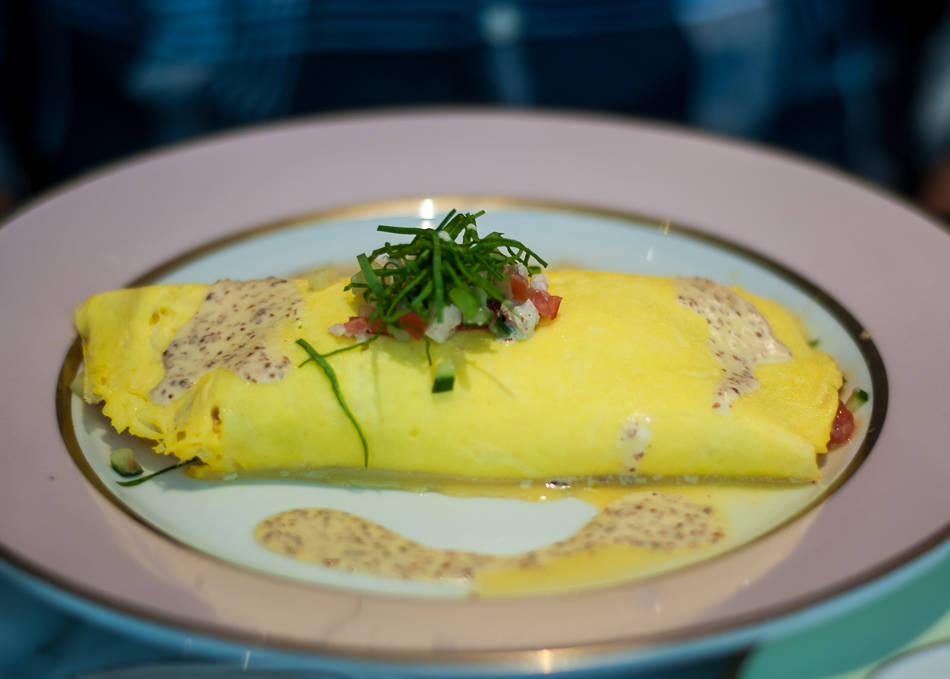 Ladurée Salad – Arugula salad, small artichokes, green beans, dried tomatoes, green asparagus, mozzarella cheese, pumpkin seeds and crispy homemade chips served with a citrus vinaigrette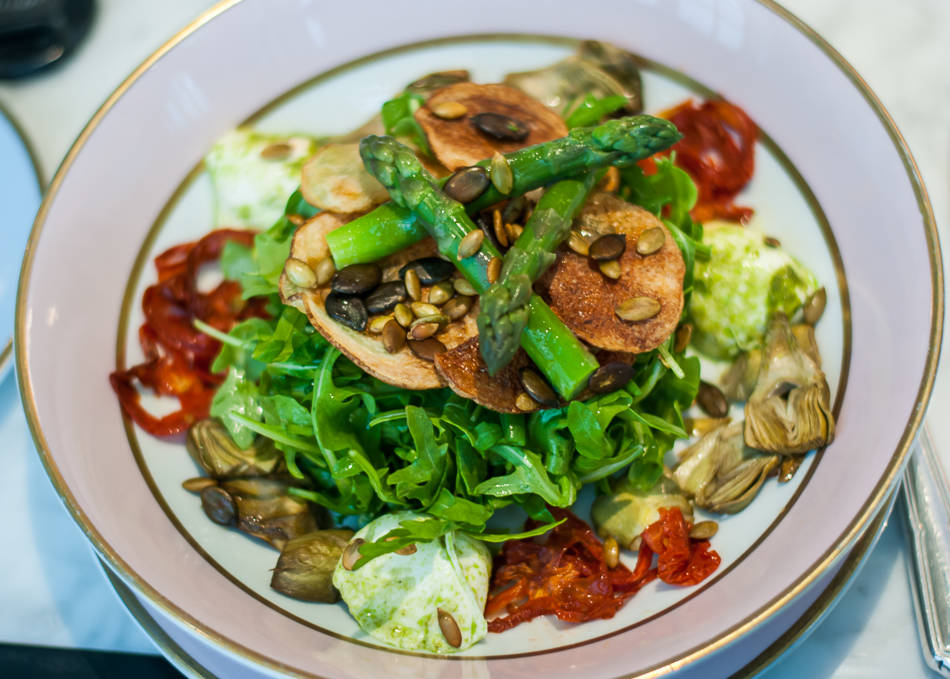 Ispahan – Smooth rose flavored macaron biscuit, rose petal cream, fresh raspberries and lychees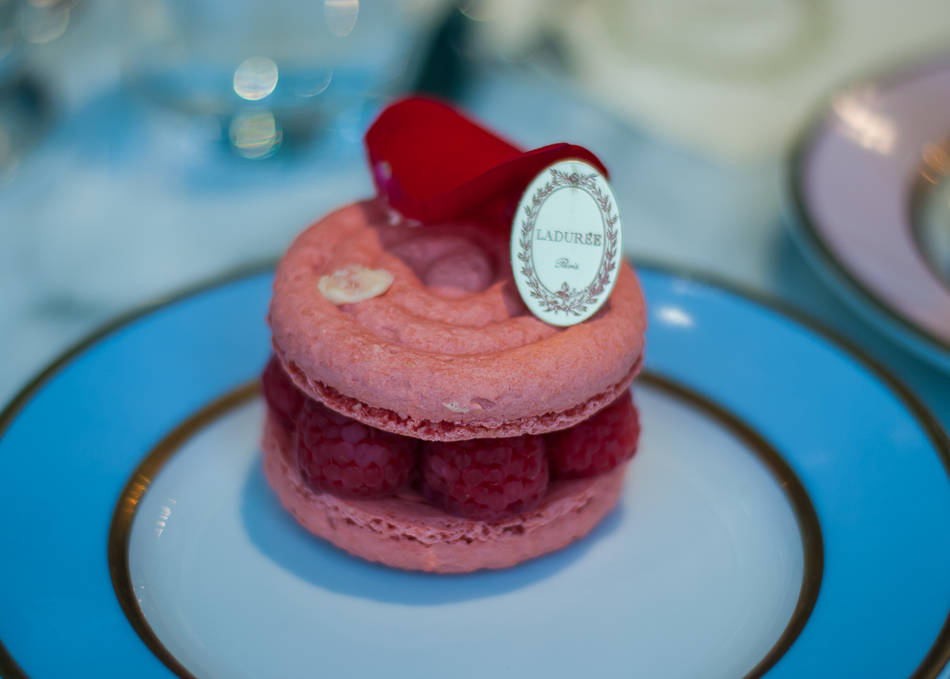 Millefeuille Praline – Caramelized puff pastry, praline cream, almond pralines and crispy hazelnuts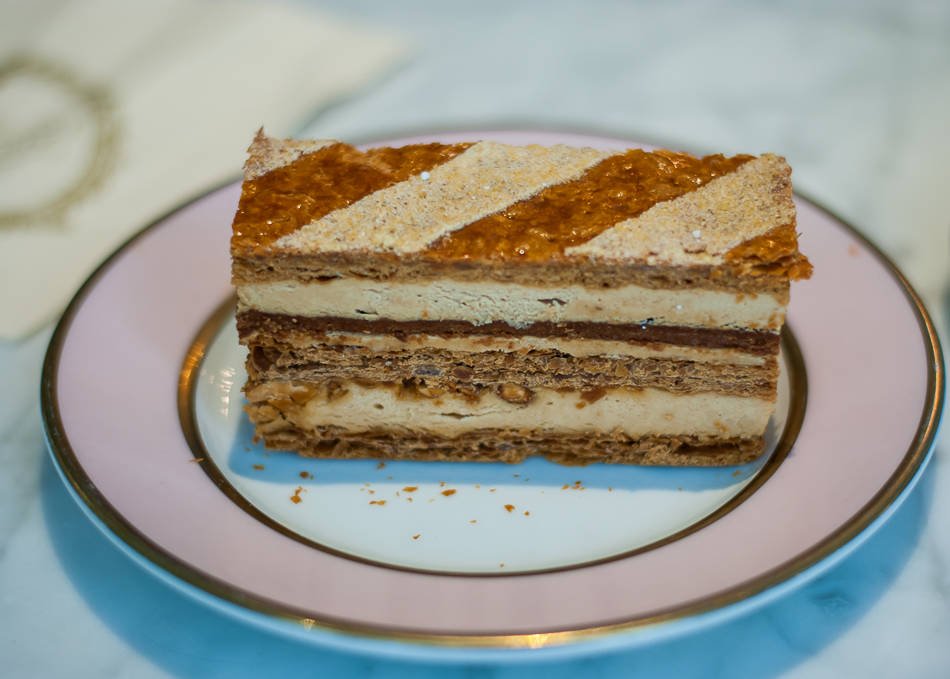 Ladurée Soho
398 West Broadway
New York, NY 10012
T: +1 646 392 7868
Map