Some may remember Chôm Chôm from its former days as a private kitchen a few blocks away on Wellington Street. Now Soho's new trendy Vietnamese restaurant, the slightly bigger digs are reflecting the chef's contemporary vision of the country's street eating.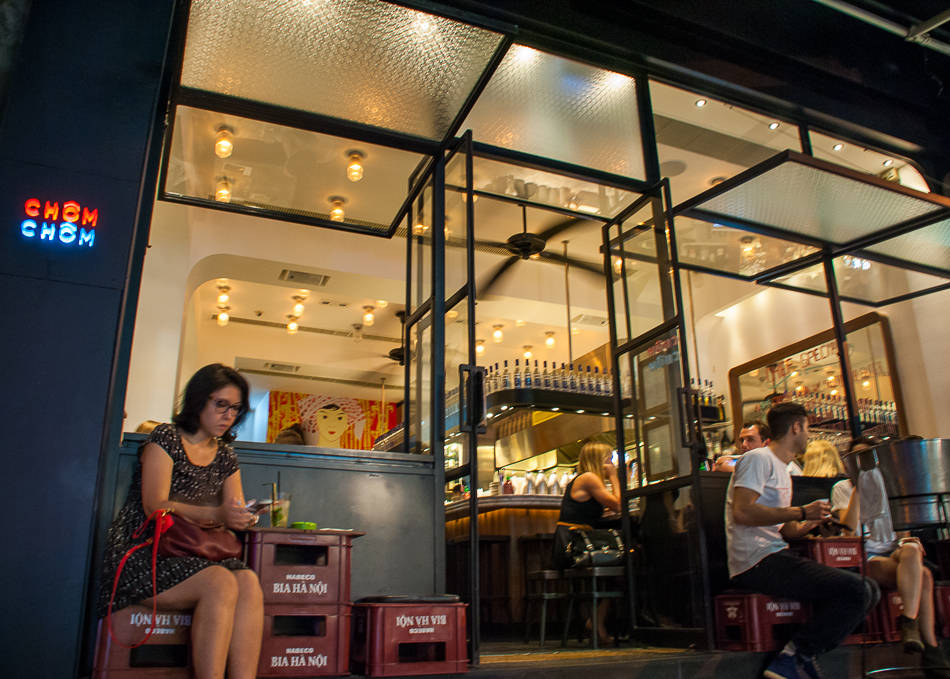 The lively (if a little cramped) space has been drawing in the crowds for months thanks to its modern and fun vibe and a special menu bringing some much loved diversity to the usual Vietnamese fare. You'll find no classic pho here but updated versions of street foods inspired by Bia Hoi – street food joints serving cold beer and cheap eats in Vietnam.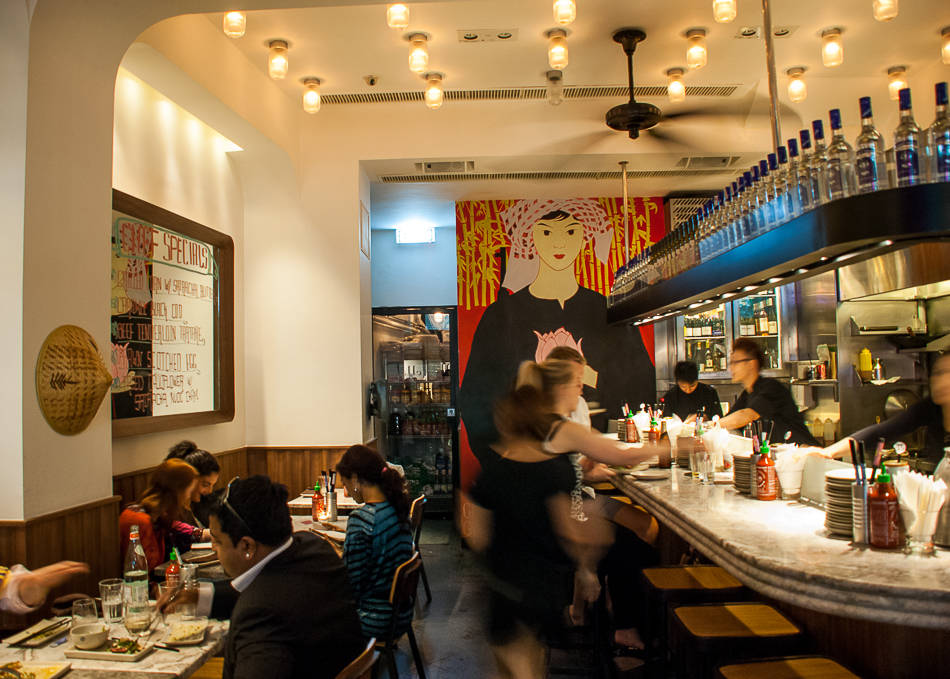 The menu of small plates is perfect paired with a cold Saigon beer though their specialty cocktails are also worth trying. The chef's special prawn chips are an addictive starter and they reappear throughout the menu so make sure you order some. The pho rolls are also a specialty not to be missed and every day the open kitchen whips up daily specials worth ordering – we tried half of them the night I visited and none of them disappointed.
Vibrant flavors and a service far superior to what you find elsewhere in the neighborhood makes Chôm Chôm worth returning to and a real gem for a casual and thriving night out…like every evening in Soho should be!
Grilled corn with Sriracha butter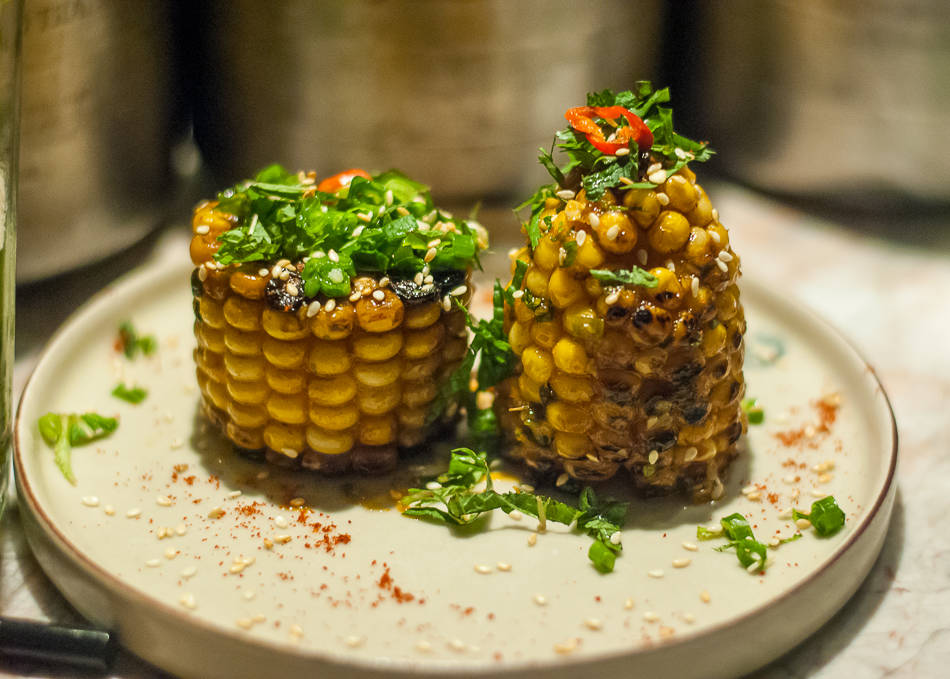 Pho Roll – Grilled Beef, Fresh Rice Noodle, Pickled Daikon, Purple Basil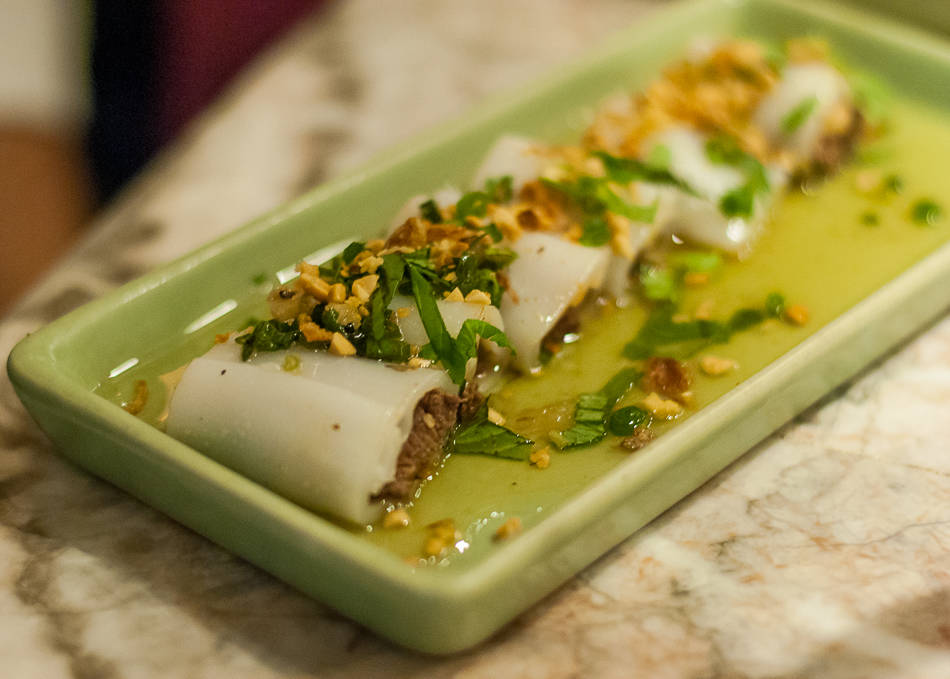 Mushroom Pho Roll – Mixed Mushroom, Fresh Rice Noodles, Pickled Daikon, Purple Basil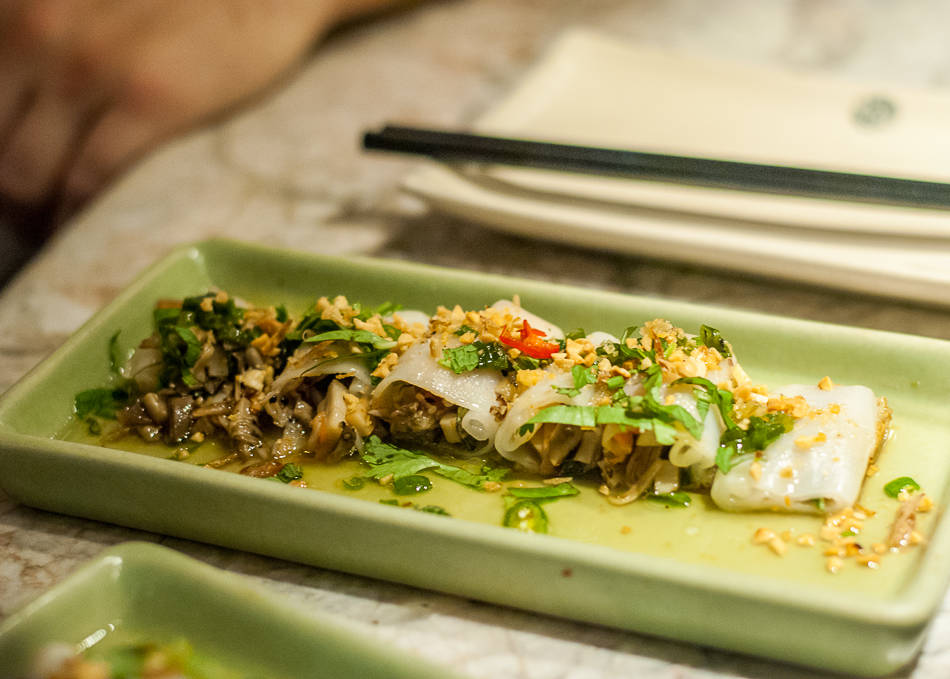 Smoked Eggplant with Crab – Crab, Steamed Egg, Shallot, Spring Onion, Mint, Coriander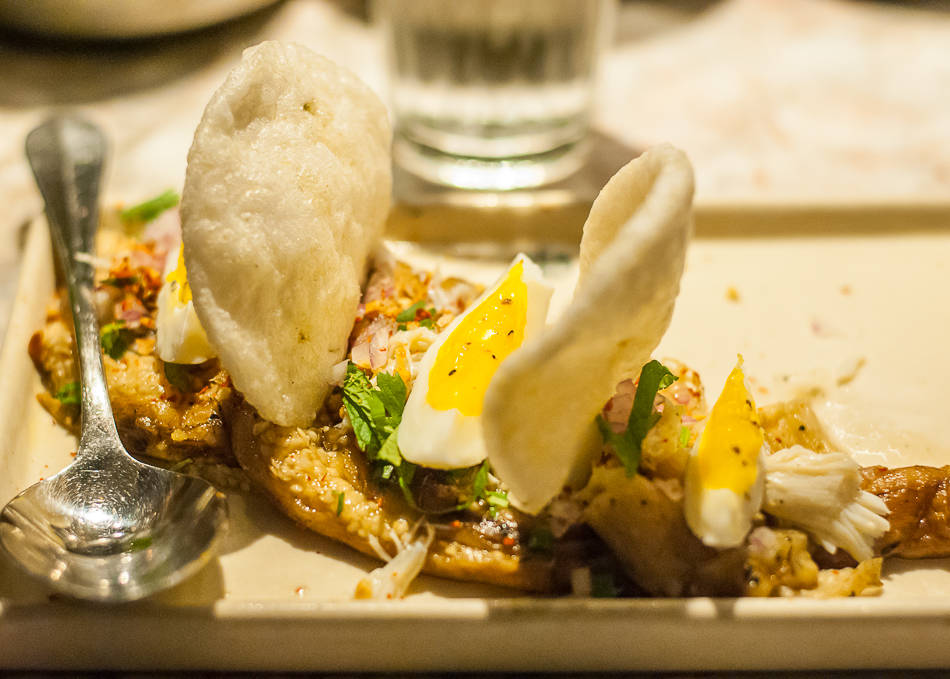 Shaking Beef – Beef Tenderloin, Watercress & Rocket Salad, Jasmine Rice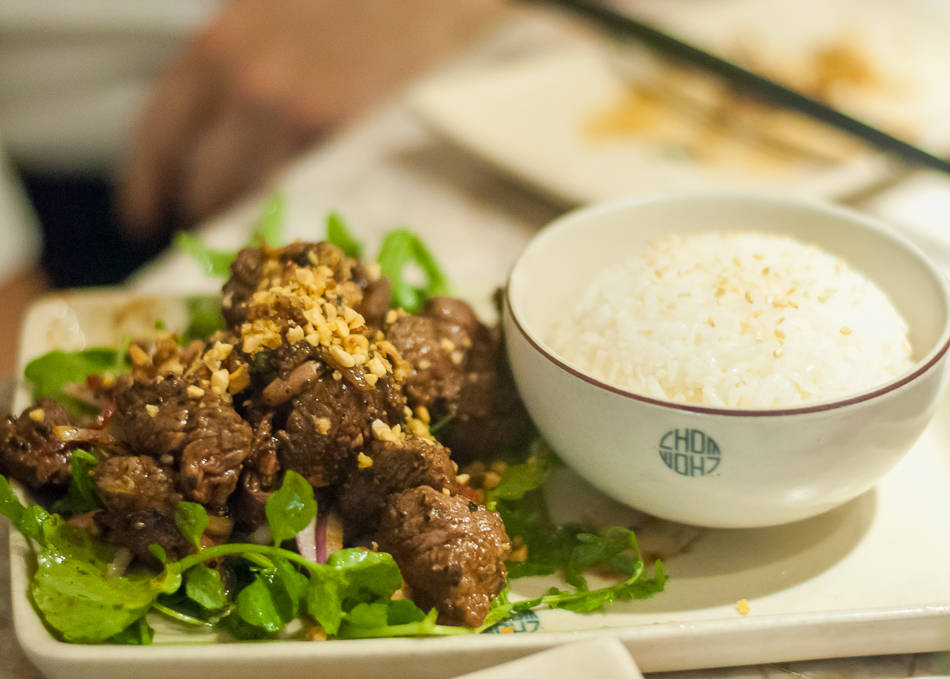 Chôm Chôm
58 Peel Street
Hong Kong
T: +852 2810 0850
Map