Like most New Yorkers who have opted to spend their summer in the city, I have to compete with my friends' awesome pictures of seafaring adventures and coastal perfectness from Cape Cod all the way to Montauk. There are the usual rooftop bars and docked boats that can constitute a decent enough background in the city, but I feel I found the perfect spot in a little and extremely cool Soho restaurant called Navy.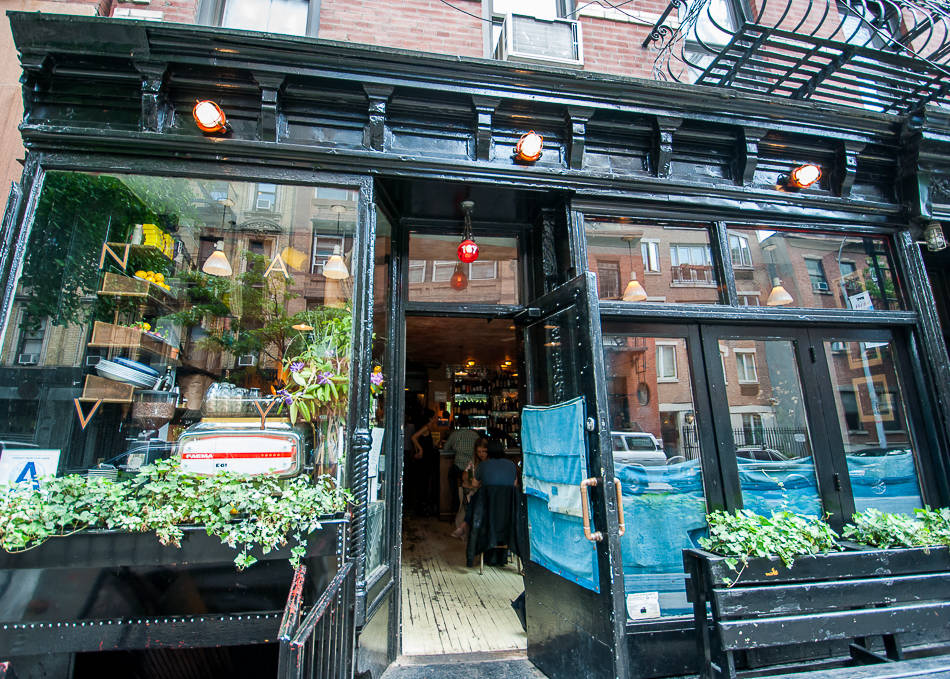 The looks alone can compete with the best of the Hamptons with a carefully put together maritime concept blending industrial décor with the nostalgia of an old-school portside café. The space feels casual, comfortable, and at the same time really stylish which is hard to pull off and one of the reasons it has attracted the hip and local crowd for a while.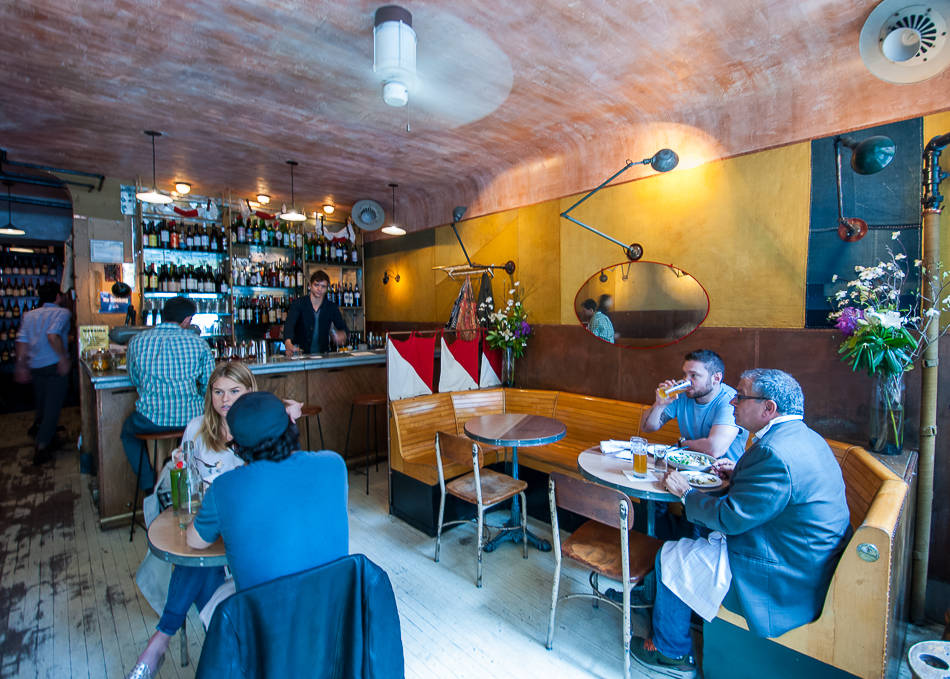 The same can be said of the food which at first is seen as basic and comforting but reveals innovative touches and superb quality. Unsurprisingly fish-focused with a heavy accent on vegetables, the menu from former Top Chef contestant Camille Becerra is rooted in her healthy philosophy with sustainable cooking and very fresh, whole foods at the center of every dish.
I went for lunch which presents simpler fare and was in love with both my charming surroundings and the wonderfully fresh and light food which made me leave happy but not heavy…a blessing in the summer! While there are no seafront views here, Navy is the closest to feeling like you're on the coast, and you'll want to drop in every so often to check the always changing menu. A true gem and moving up my faves list!
Avocado toast with radishes, herbs, pickle. So good it's even on a hot list right now.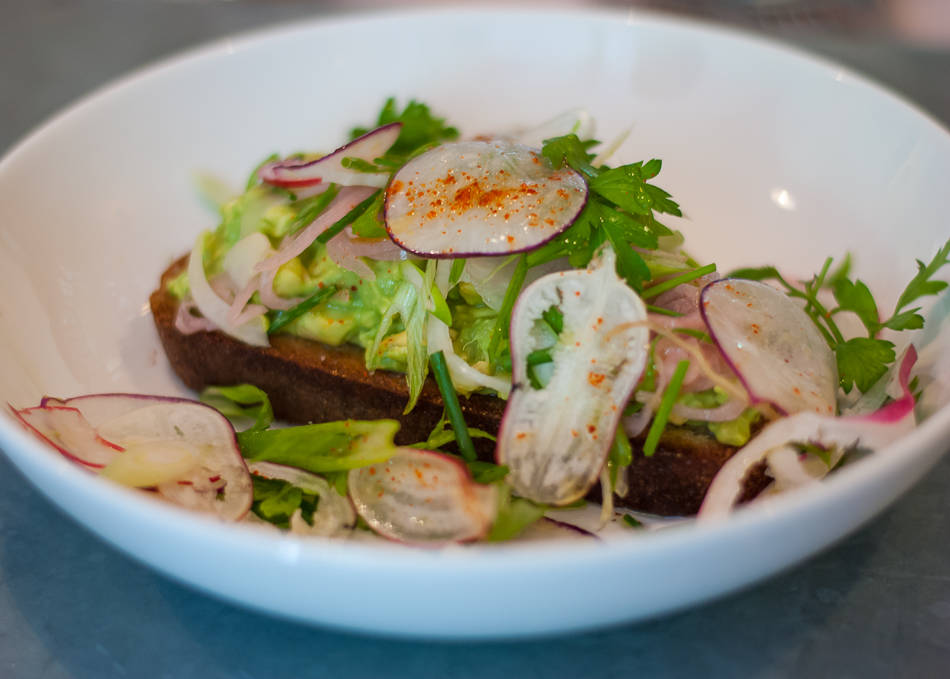 Oyster Po'Boy with chorizo, caper mayo, lettuce.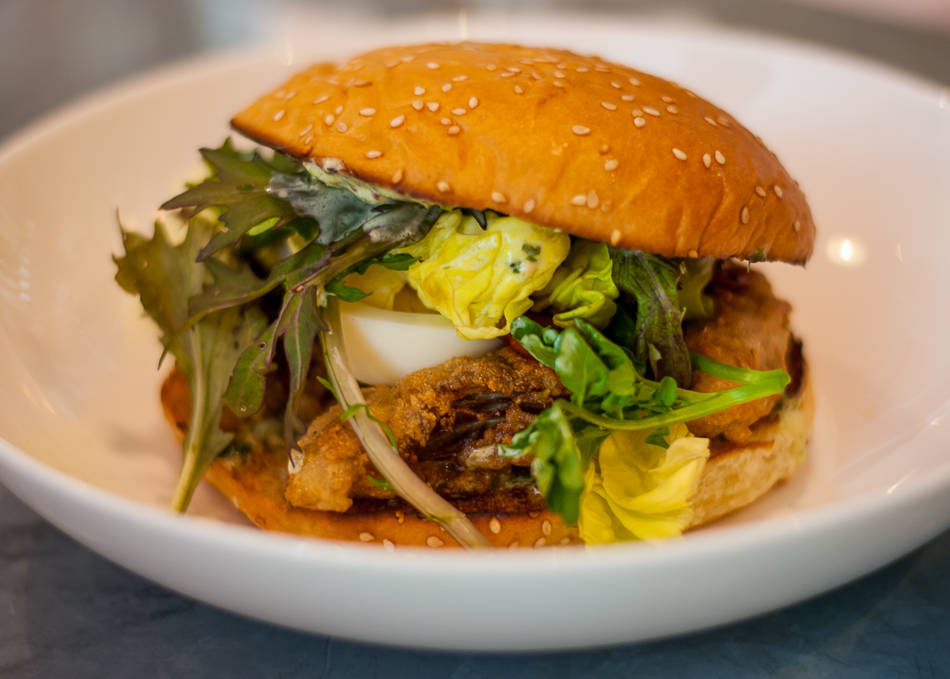 Whitefish salad with poached egg over crispy quinoa cake.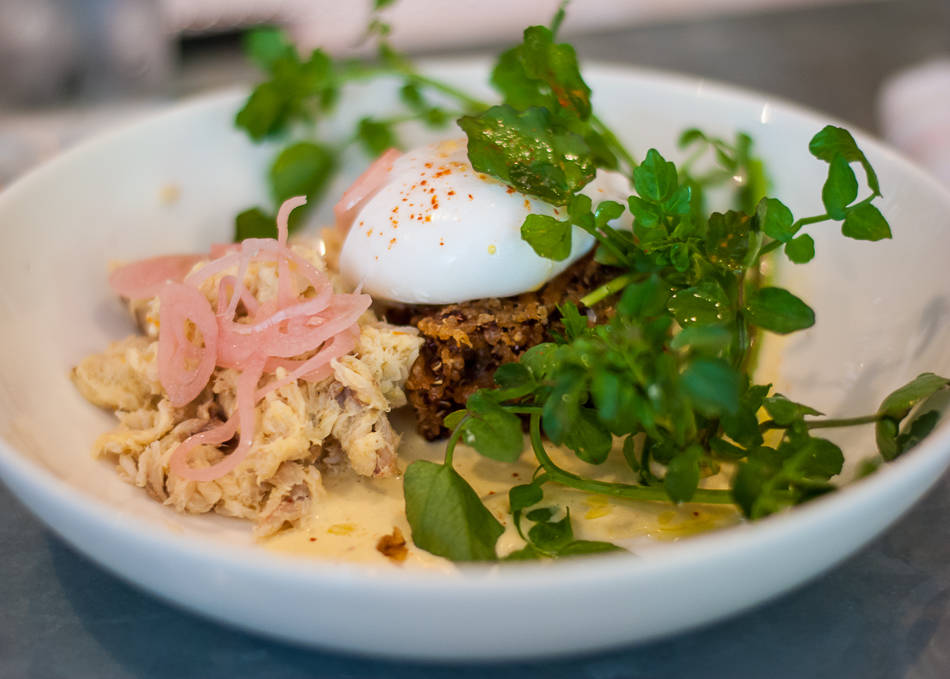 Navy
137 Sullivan Street
New York, NY  10012
T: 212-533-1137
Map