Watermelon is by far the most refreshing of fruit, and even though we haven't had the scorching season we usually do, it just wouldn't be summer without ingesting a massive quantity of the pink-fleshed crowd-pleaser. Like everyone else I adore it simply on its own as a snack, but its surprising versatility makes it equally suitable to a wide variety of dishes from sweet to savory.
The latest trend has seen watermelon salads popping up in just about every restaurant, usually mixed with some greens and white cheese – the perfect excuse to justify eating the sweet fruit as a main meal. I was intrigued by this Asian version, reminding me of my recent trip to Laos, full of freshness and spiciness at the same time.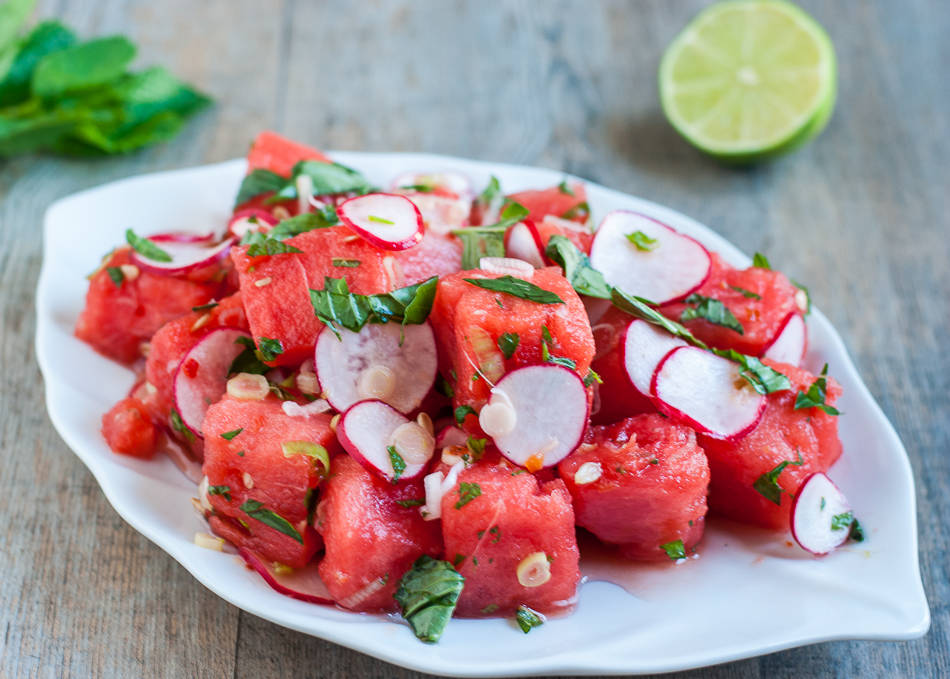 The sweet and savory salad is bursting with textures and flavors, combining juicy morsels of refreshing watermelon with the crunchy and peppery bite of radishes. The subtle anise flavor of the Thai basil, the fresh mint, the Asian fish sauce, and the fresh chiles make for an original dressing with a serious kick. A spicy yet refreshing salad that will have you converted in no time, and the color palette makes it even more enticing.

Thai-Style Radish and Watermelon Salad
Recipe from Food and Wine magazine
Active time: 30 min.
Total time: 30 min.
Makes 8-10 servings
1/4 cup plus 2 tablespoons fresh lime juice
1 tablespoon Asian fish sauce
1 tablespoon sambal oelek or other Asian chile sauce
2 teaspoons finely grated fresh ginger
Kosher salt
Freshly ground pepper
One 5-pound watermelon—rind and seeds removed, flesh cut into 1 1/2-inch chunks (8 cups)
12 radishes, very thinly sliced
8 scallions, thinly sliced
2 fresh hot red chiles, such as Holland or cayenne, thinly sliced crosswise
3/4 cup lightly packed mint leaves, coarsely chopped
3/4 cup lightly packed Thai basil leaves, torn

In a large bowl, whisk the lime juice, fish sauce, sambal oelek and ginger. Season with salt and pepper.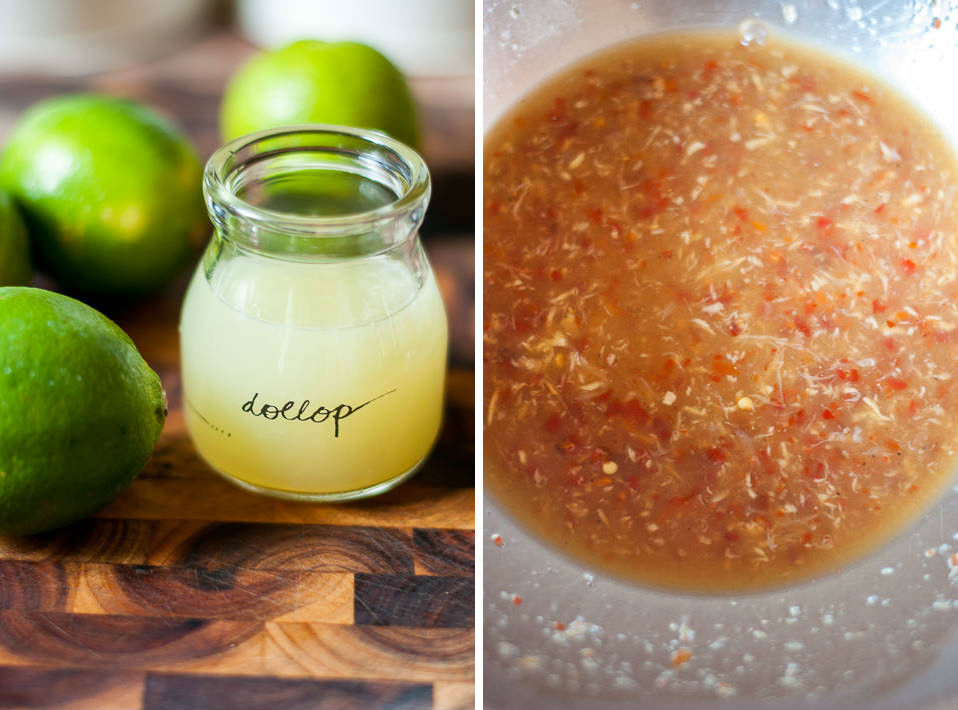 Add the watermelon, radishes, scallions and red chiles and toss.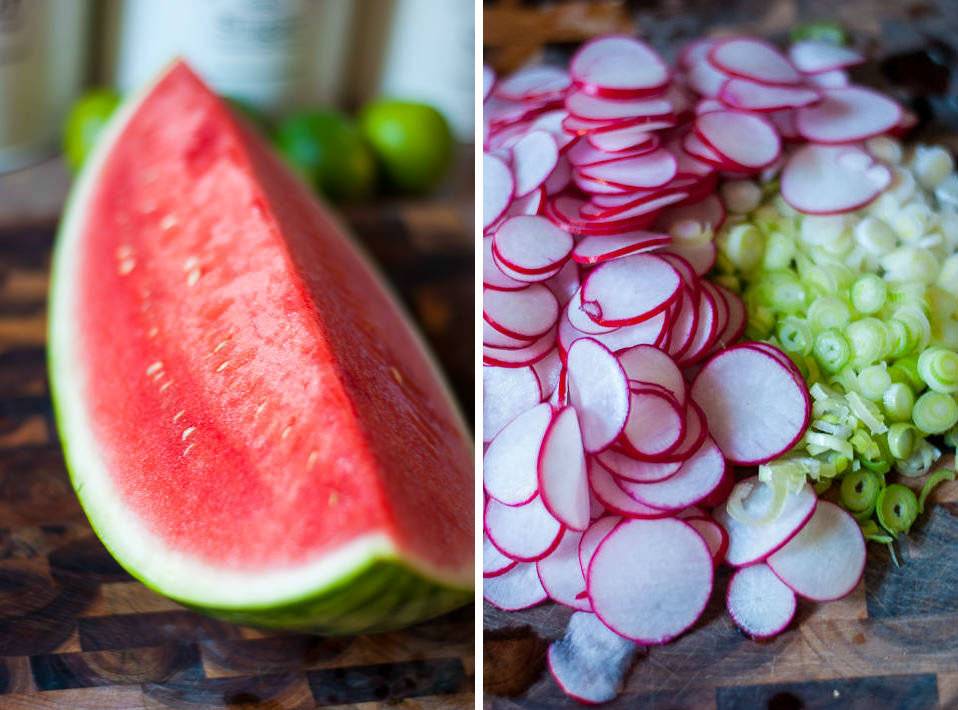 Fold in the mint and basil, season with salt and pepper and serve right away.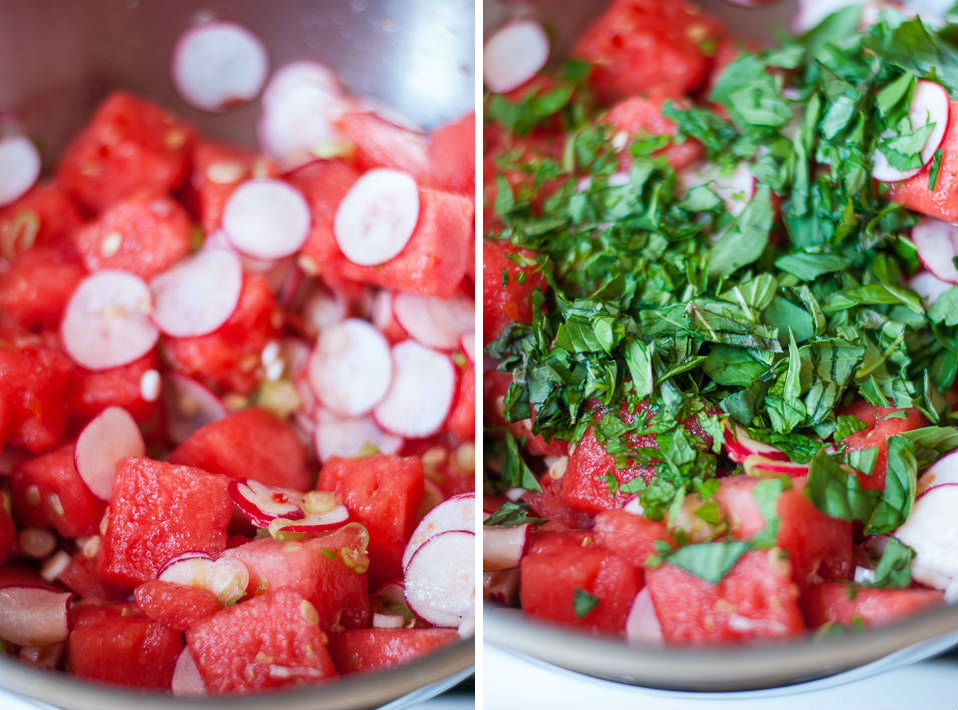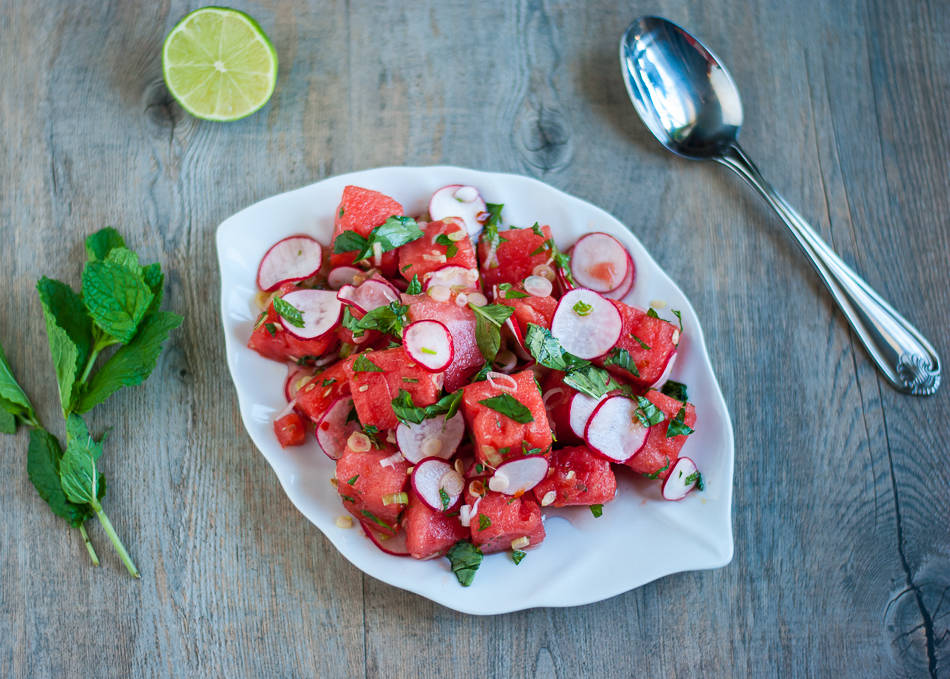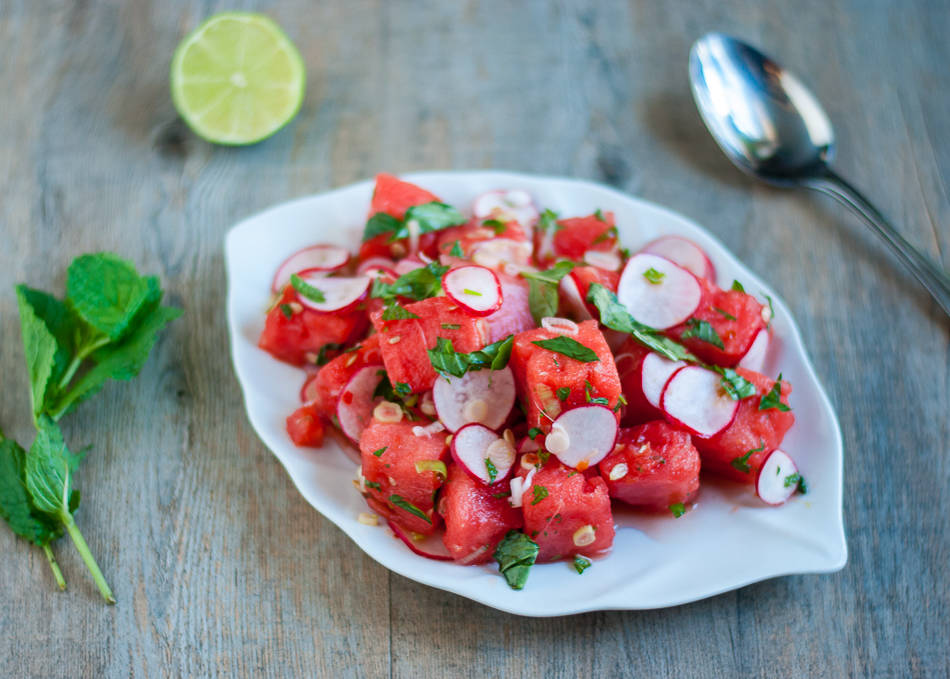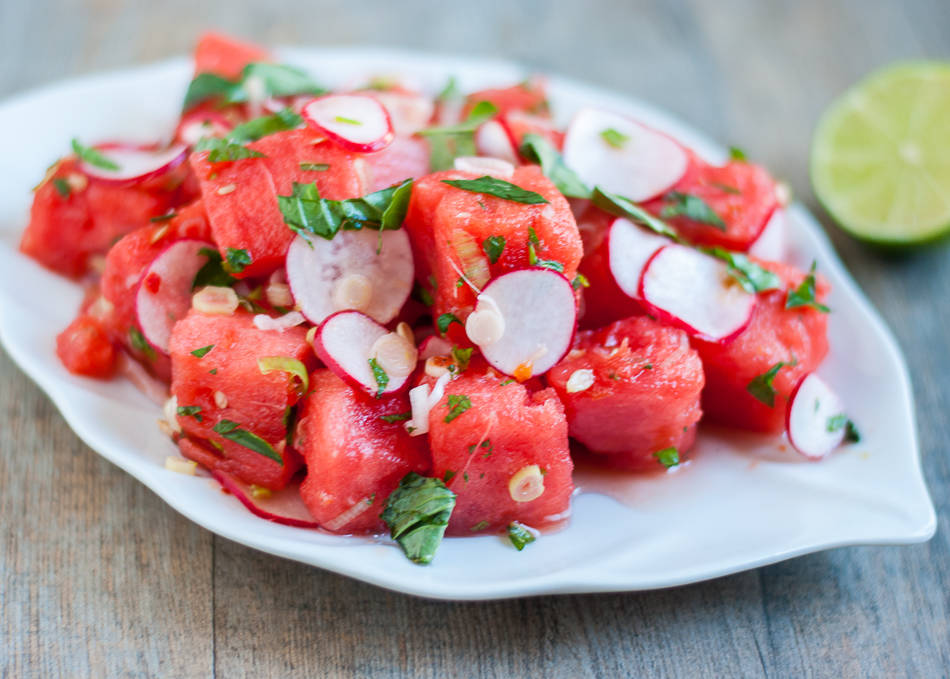 Print This Post