Opened only a few weeks ago, LIMA Floral is already proving to be a huge success which isn't surprising considering the pedigree of its sister restaurant LIMA – the first Peruvian restaurant in Europe to be awarded a Michelin star last year. While the two restaurants share the same creators, LIMA Floral (named after its cute, central location on Floral Street in Covent Garden) has a different look and menu and fans of the original LIMA will appreciate the large, colorful room and ambitious food served here.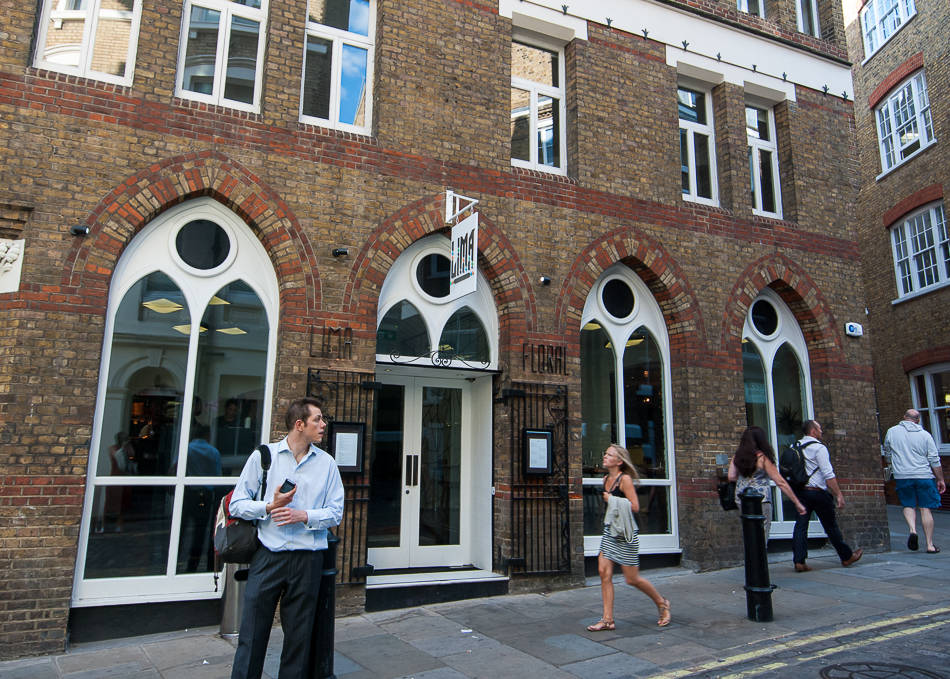 They've put a lot of fun into this new project and it shows, from the vibrant wall mural to the never seen before food combinations (purple potato and coffee in a dessert? Yes!!). They clearly want customers to discover new flavours by presenting a slightly more challenging Peruvian cuisine and it works brilliantly.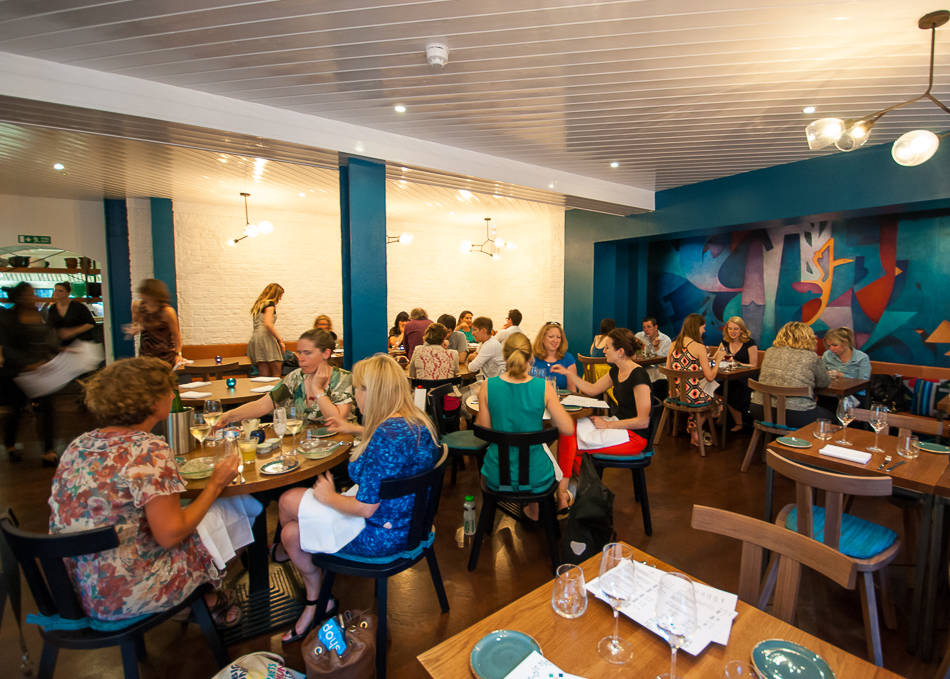 Start off the night with some of their tasty cocktails – they're as equally creative as the food and far too easy to drink! I had a Maracuya which is a mix of passion fruit, pisco, lime and egg whites, the perfect aperitif to set the tone of the evening right. Next came the starters and main dishes, all delicious but there were clear winners.
The fish wins in the starter category (the sea bream ceviche is a must order and will likely be recommended by your waiter) and the meat is the way to go for the main dishes, the lamb being particularly scrumptious and so is the seared beef. The Escabeche salad left us a bit unimpressed I must say. Make sure you save space for the desserts as they are anything but traditional and the odd ingredients made them especially fun to eat. I would come back here again and again to see what else they come up with, definitely one of the best Peruvian experience you can wish for!
Sea Bream Ceviche: Sea Bream. Tiger's Milk. Avocado. Crispy Onions. Cancha Corn.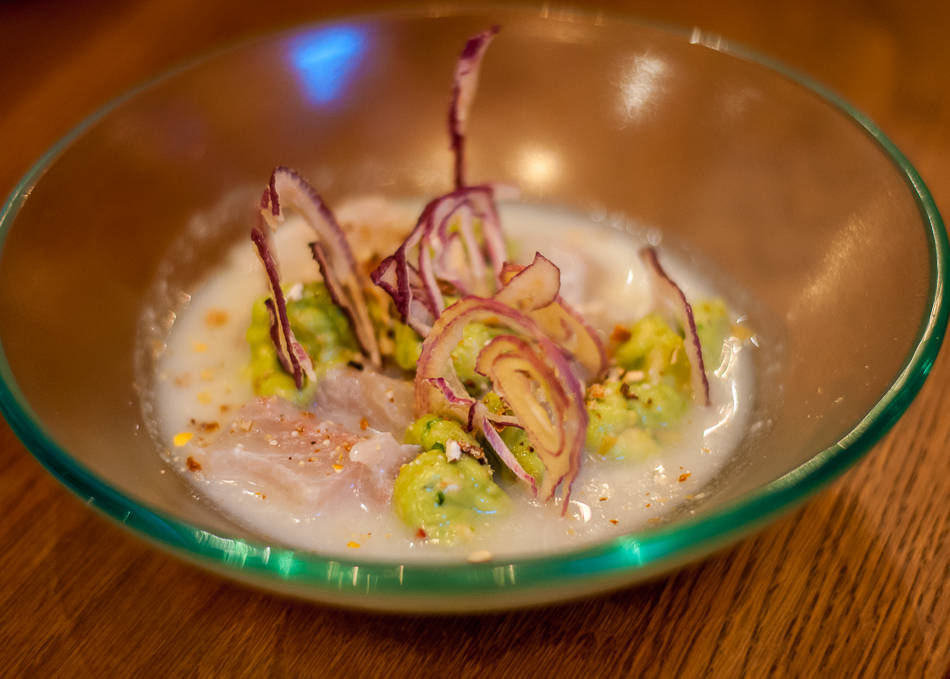 Escabeche Salad: Beef Crudo. Algarrobo Syrup. Warm Escabeche Dressing. Green Salad.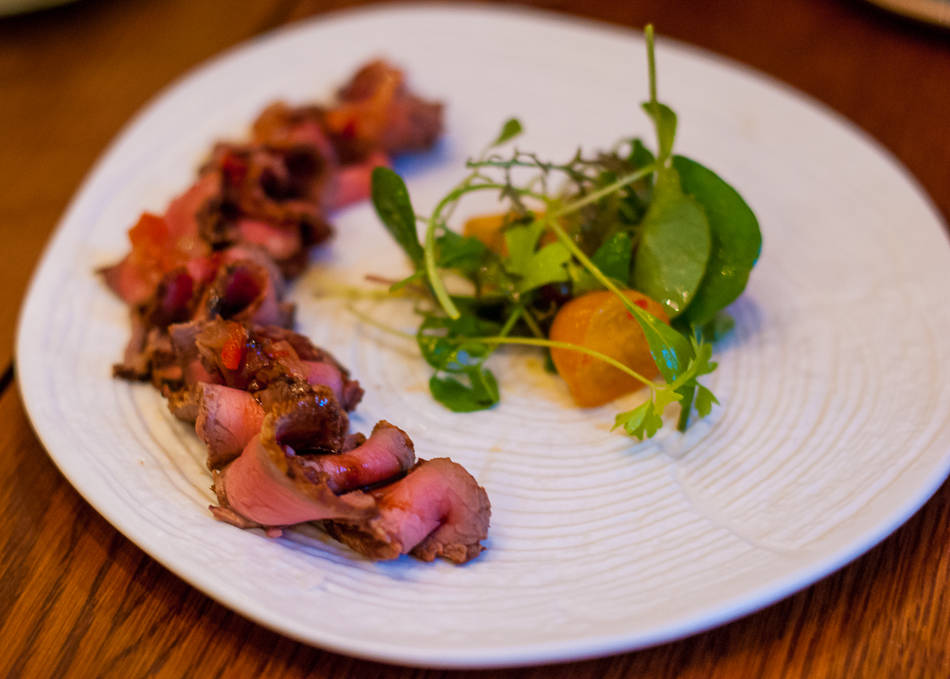 Organic Lamb: Lamb Rump. Eco Dry Potato. Queso Fresco. Black Quinoa. Crispy Blue Potato.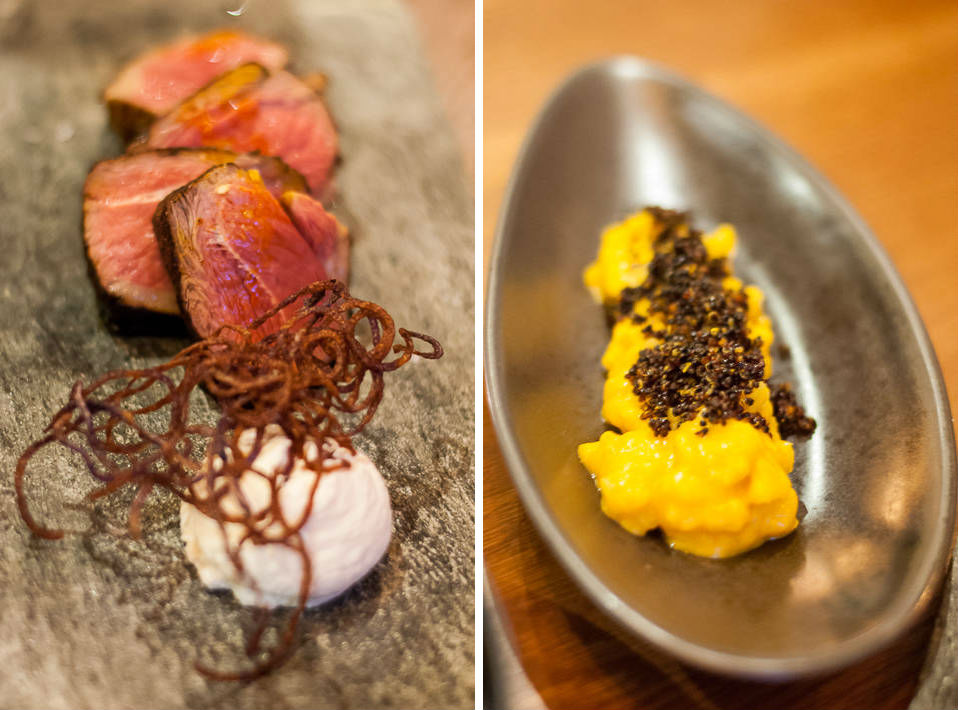 Grilled Monkfish: Yellow Chili Pepper. Courgette. Green & Red Tiger's Milk. Green Leaves.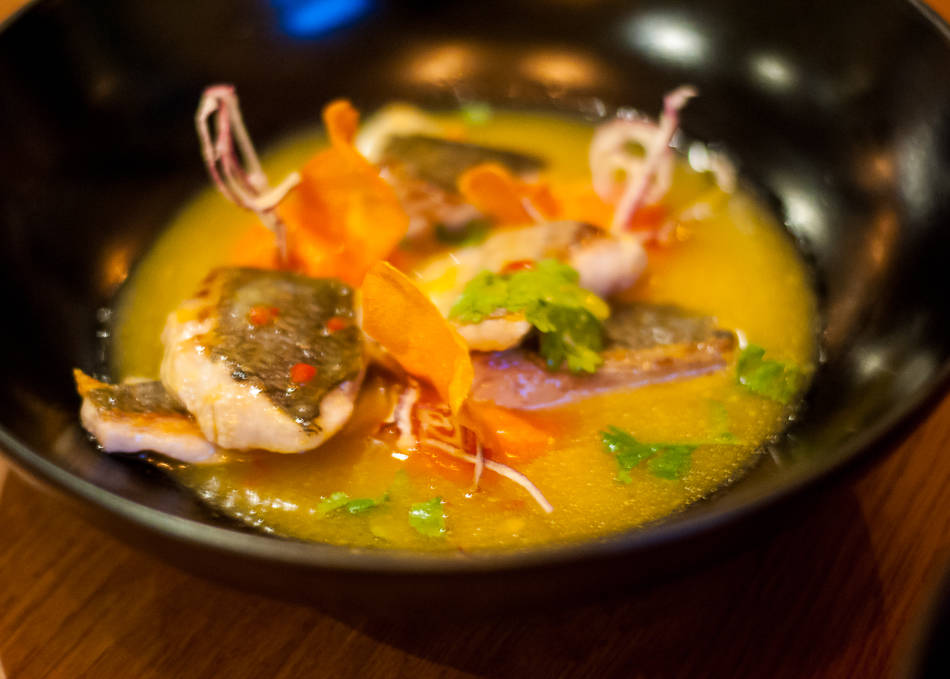 Beef Sudado: Seared Entrecote. Coriander. Heritage Tomato. White Quinoa.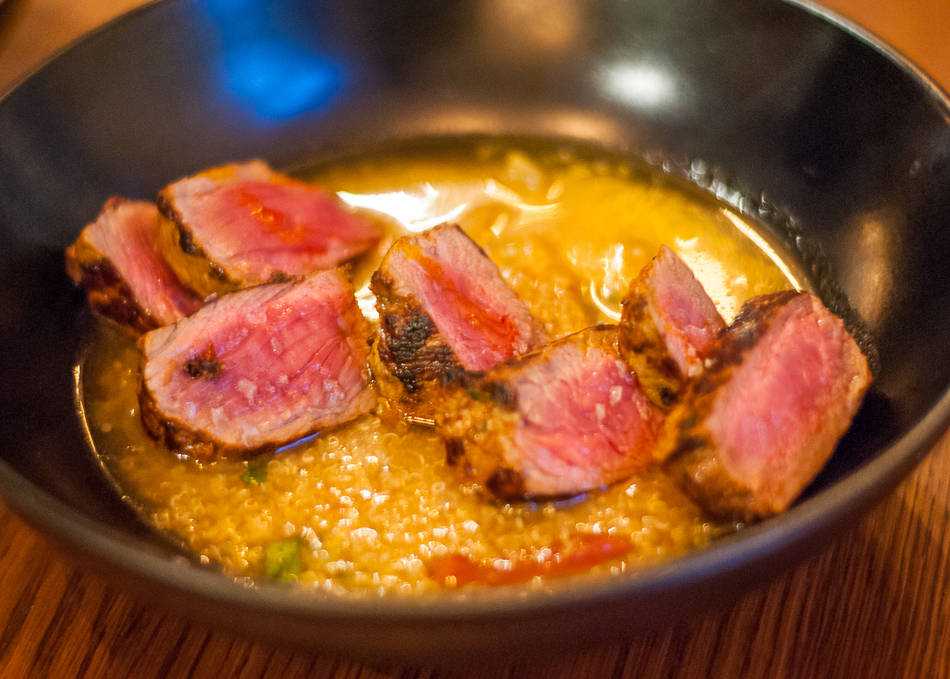 Suspiro Ardiente: Dulce de Leche. Beetroot. Dry Limo Chili Pepper.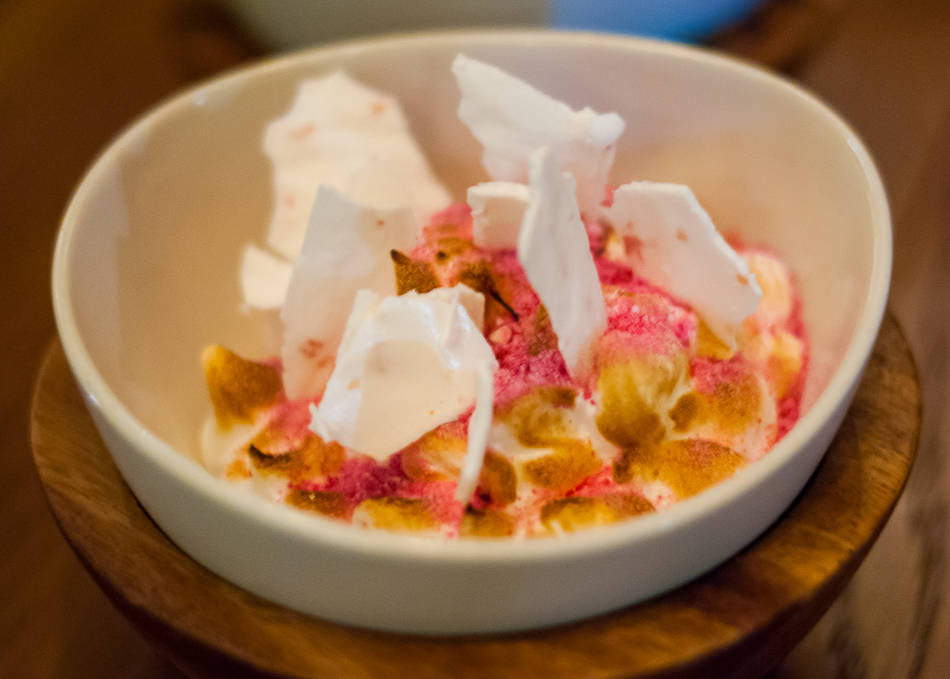 Cafe Peruano: Purple Potato. Coffee Ice Cream. Red Kiwicha.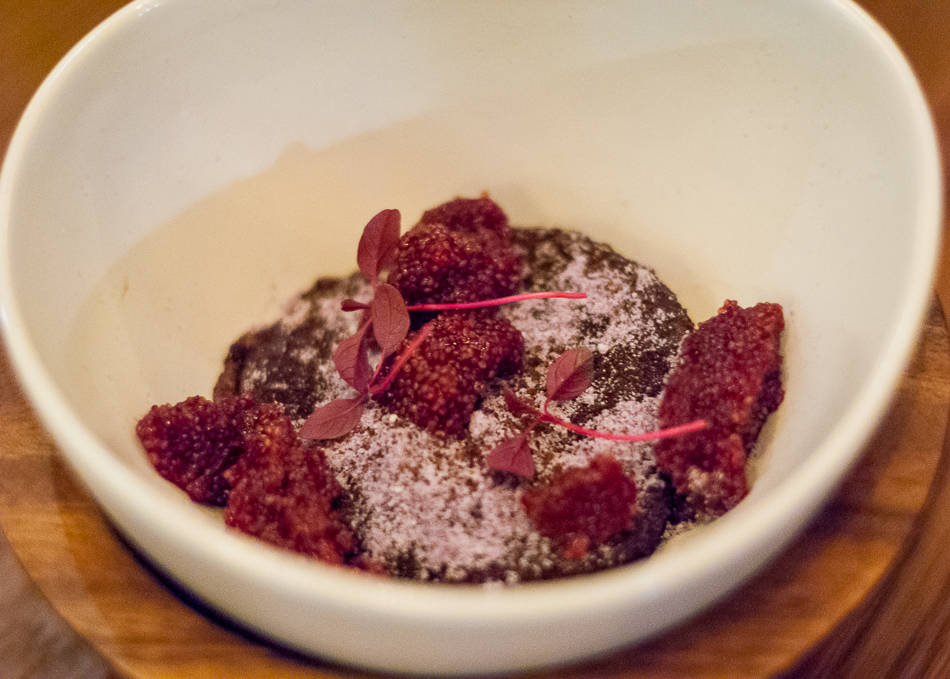 LIMA Floral
14 Garrick St.
London WC2E 9BJTel: +44 20 7240 5778
Map