Summer might be coming to an end for most of us but there are still a few leisurely weekend lunches to be had. I've always been partial to the sort of picnic food that's best enjoyed at room temperature and find the spread of French style salads and tarts ideal for enjoying the last few warm rays, casually nibbling on light fare.
Usually seen in the form of a quiche, the pairing of tender leeks and crumbled feta cheese is here given a Scandinavian treatment and encased instead in a delightfully crunchy and healthy rye-based crust. You can use any shape of tart pan, but I think a rectangular one looks more dashing…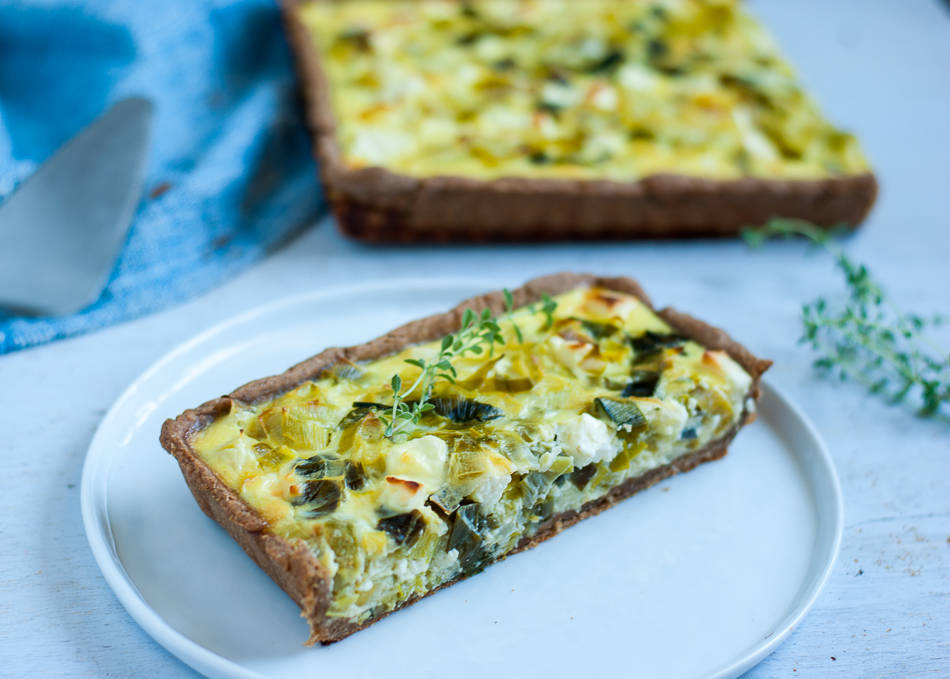 The humble leek is star of the show here and cooks down to form a wonderful filling with the feta and fresh cheeses, the thyme adding a subtle fresh note. This makes for a lovely picnic or light lunch served with a salad, and is healthier than most other versions with no use of cream – the low fat cheese being the secret behind the tasty crust as well as the gooey filling.

Leeks and Feta Tart
Recipe from La diète scandinave
Active time: 45 minutes
Total time: 2 hours
Makes 4 servings
½ cup (75g) whole wheat flour
1 1/8 cup (175g) rye flour
1 teaspoon fleur de sel
¹⁄3 cup (75g) butter
½ cup (125g) fromage blanc or cottage cheese
Filling
5 thin leeks, sliced
1 teaspoon fleur de sel
4 eggs
²⁄3 cup (150g) fromage blanc or cottage cheese
1 ½ cup (150g) feta
1 tablespoon fresh thyme, finely chopped
Salt and pepper

Prepare the dough: Sift both flours and salt over a large mixing bowl and incorporate the butter with your fingertips.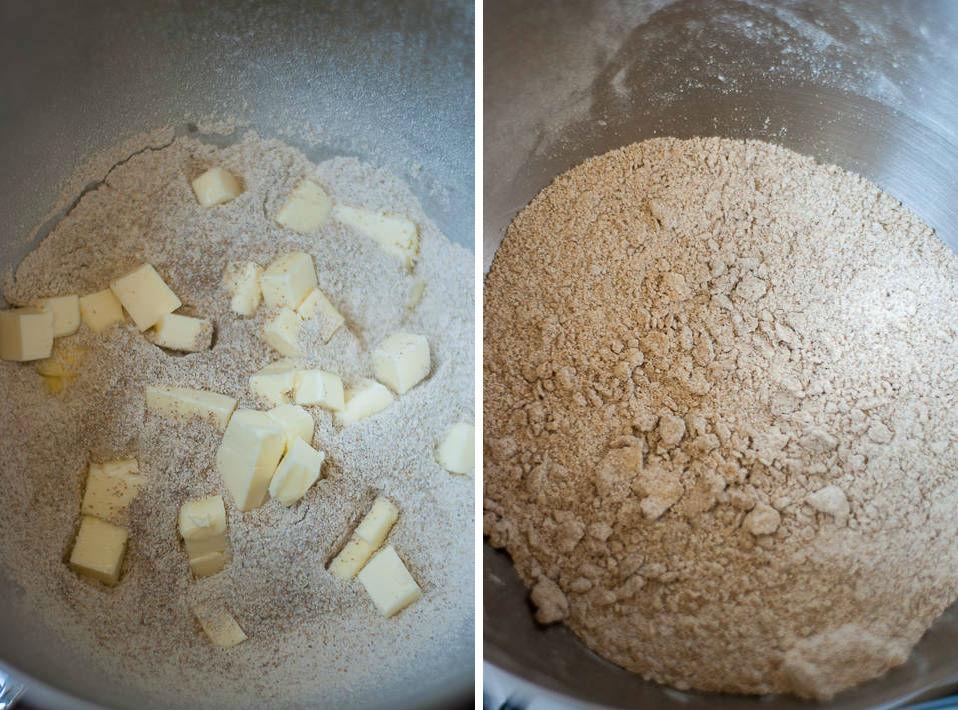 Add the cheese to the dough and knead for a few minutes, adding a little bit of water until you reach the desired consistency. Let it rest for 30 minutes in the refrigerator.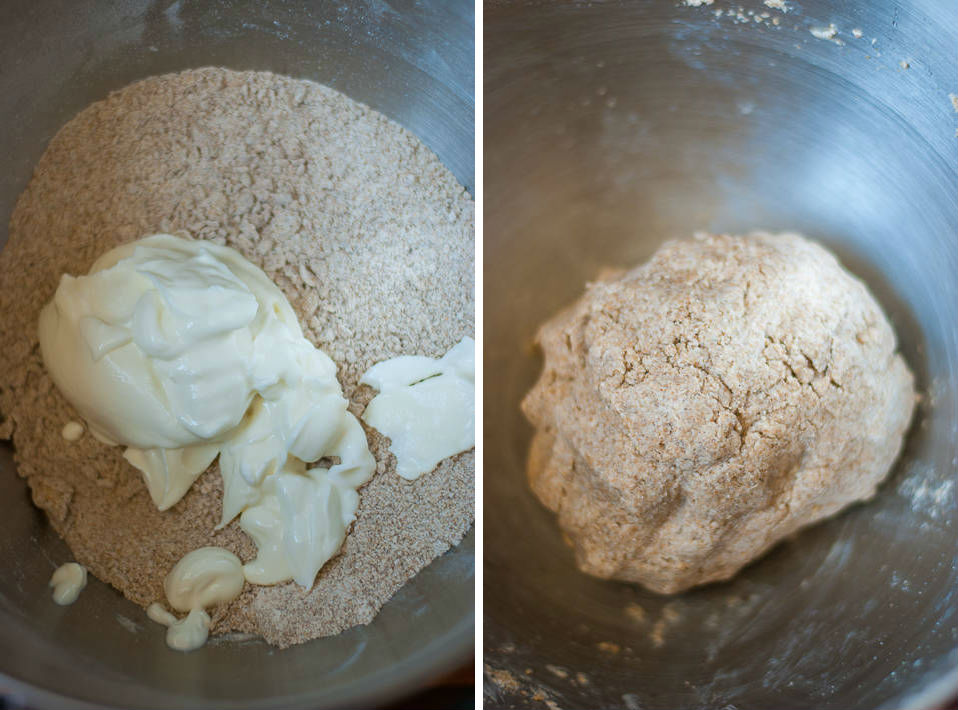 Preheat the oven to 350ºF (180ºC). Roll the dough to cover a tart pan of 9 inches (24cm) diameter.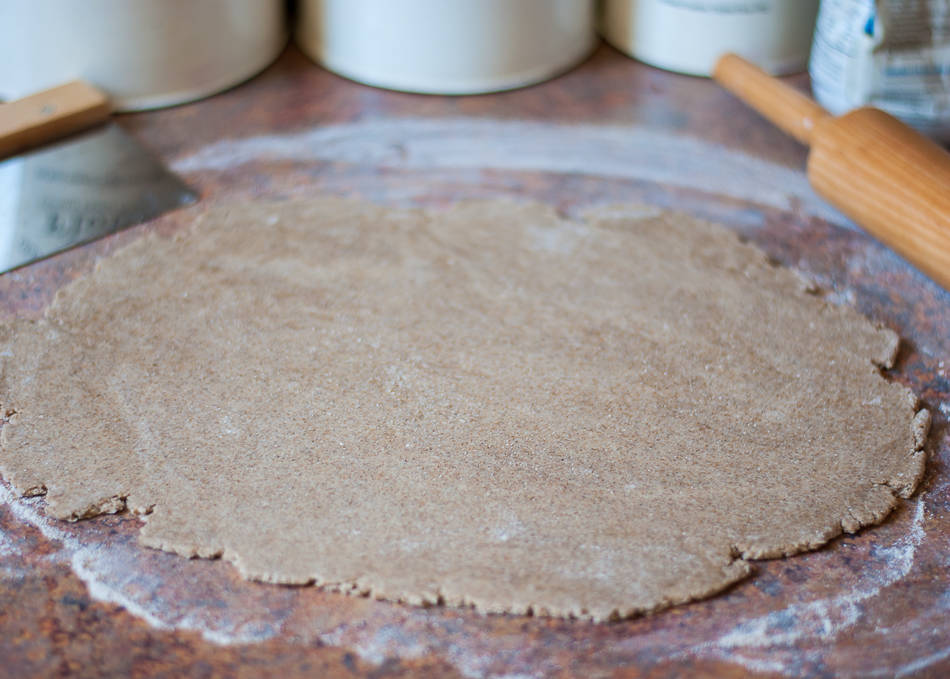 Cover with parchment paper and dried beans or weights or rice. Put into the oven and pre-bake for 15 minutes. Remove the beans/weights and paper and return to the oven for 5 minutes more.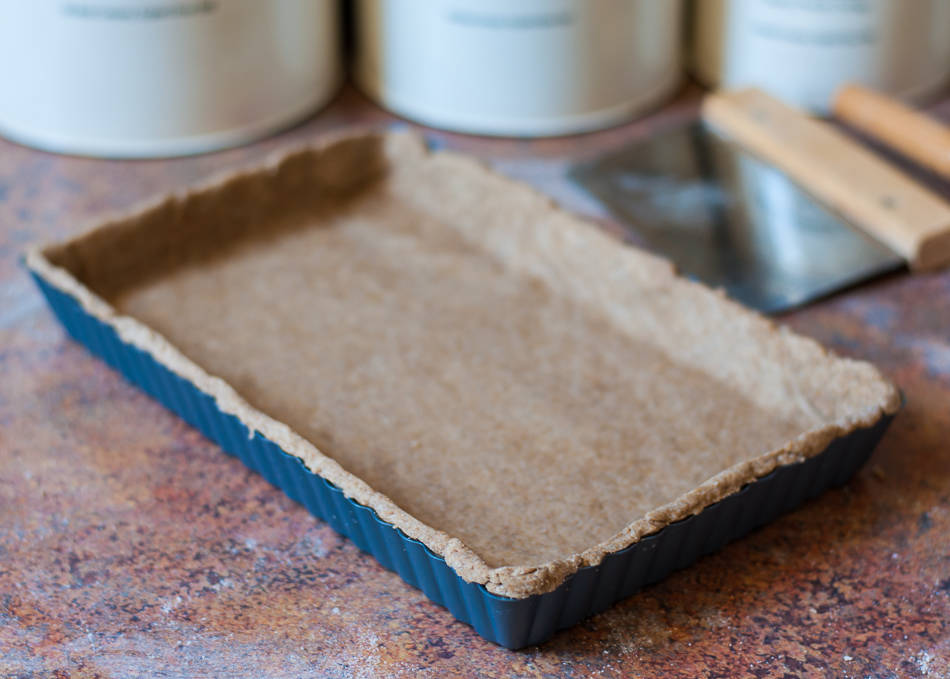 Carefully wash the leeks and cook them in a sauteed pan filled with a little bit of salted water for about 10 minutes. Drain well.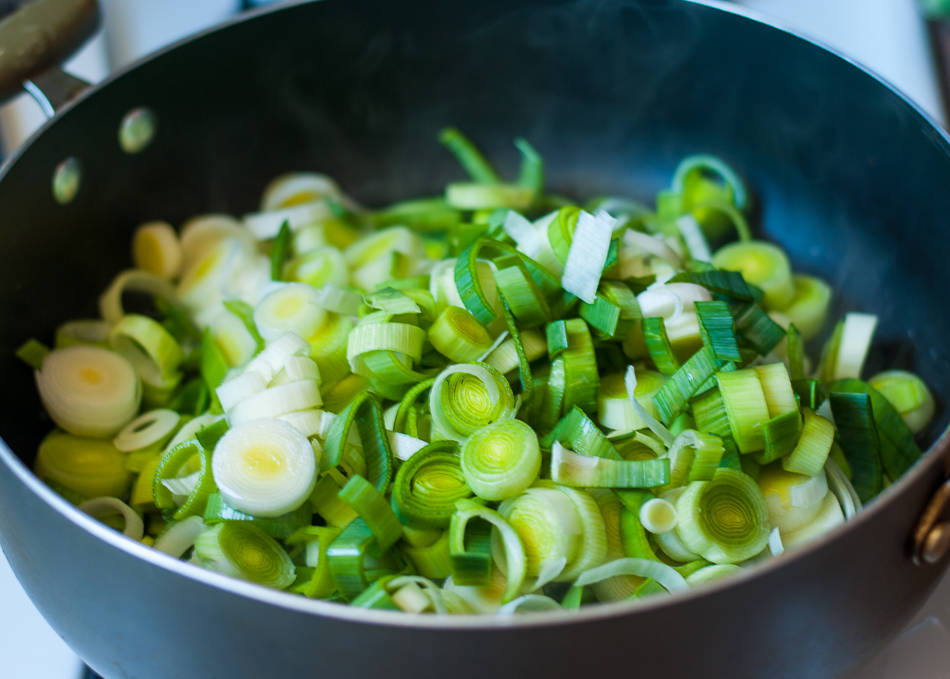 Beat the eggs in a mixing bowl. Add the cheeses, thyme, and leeks and mix well. Add the mixture to the tart shell.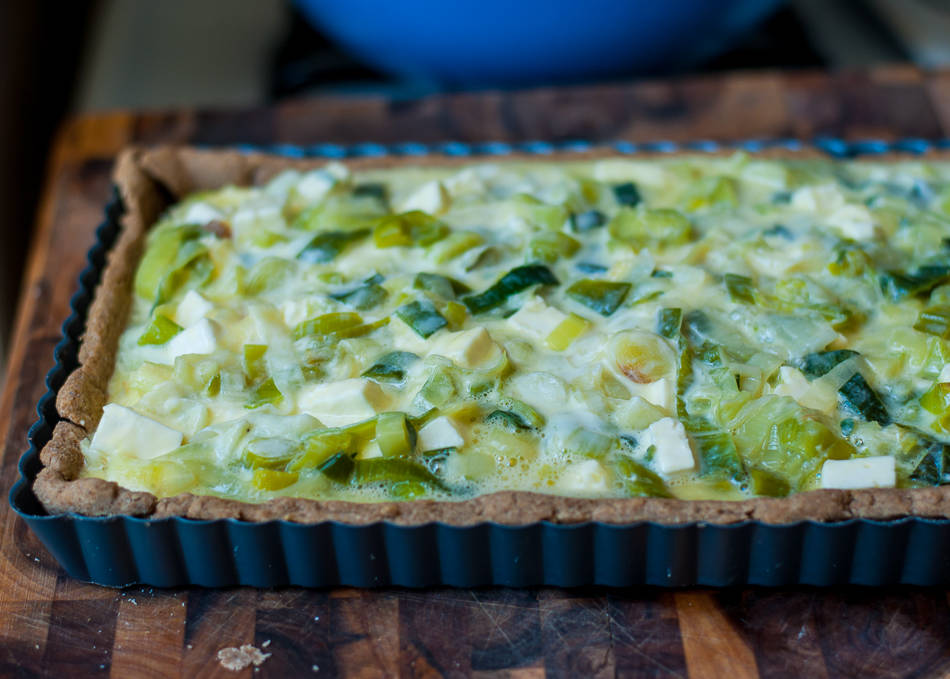 Put back into the oven for 30 minutes. Serve the tart at room temperature with a green salad.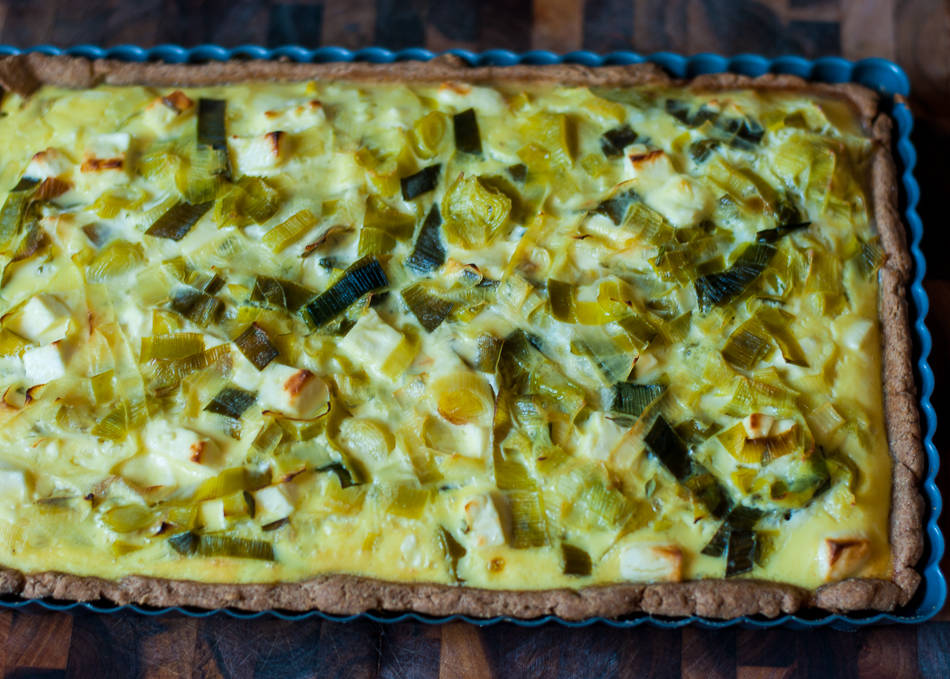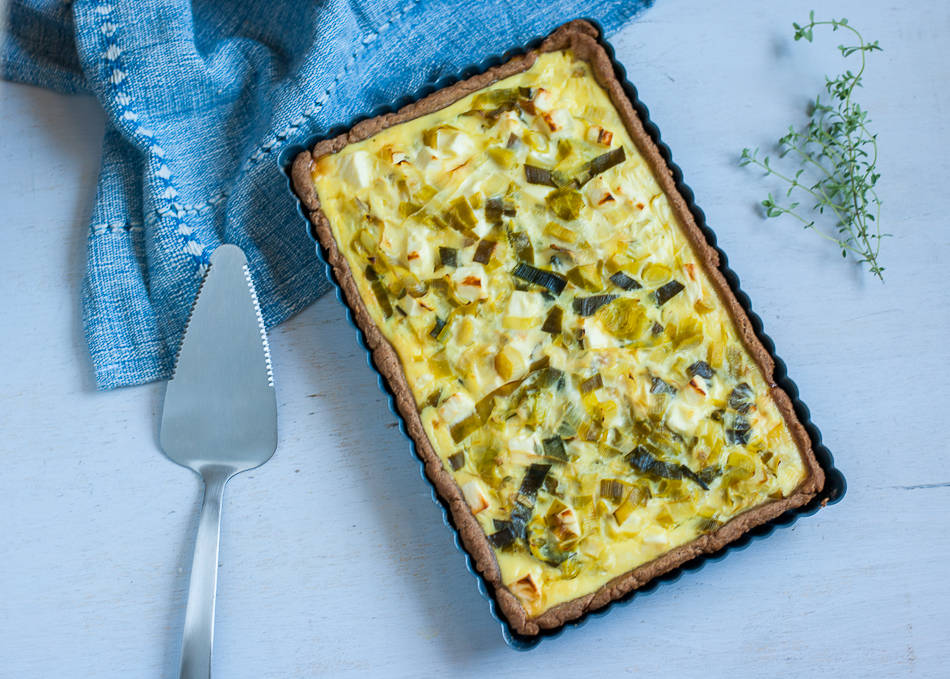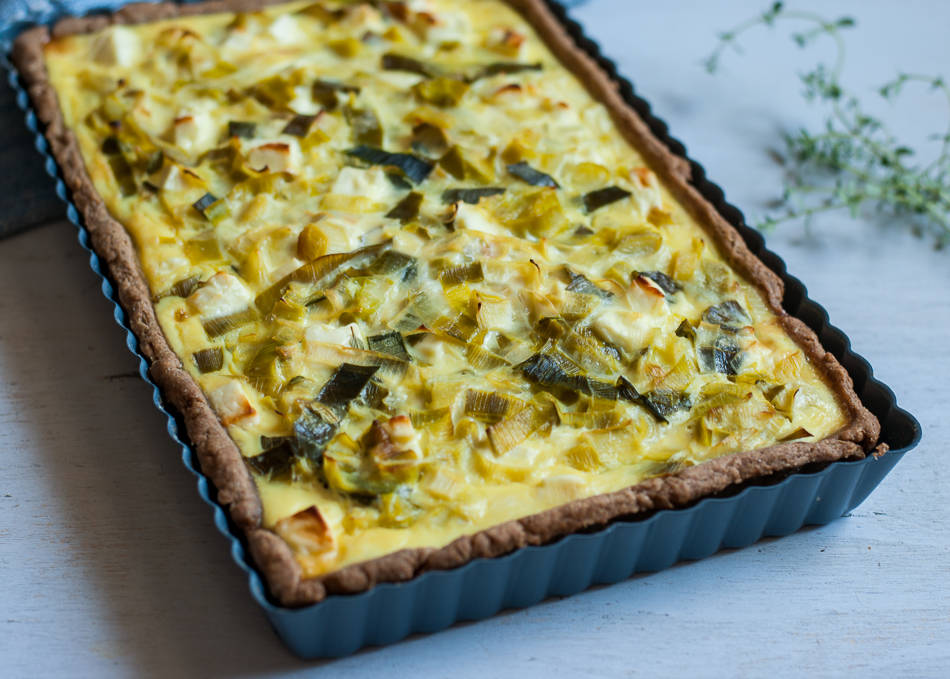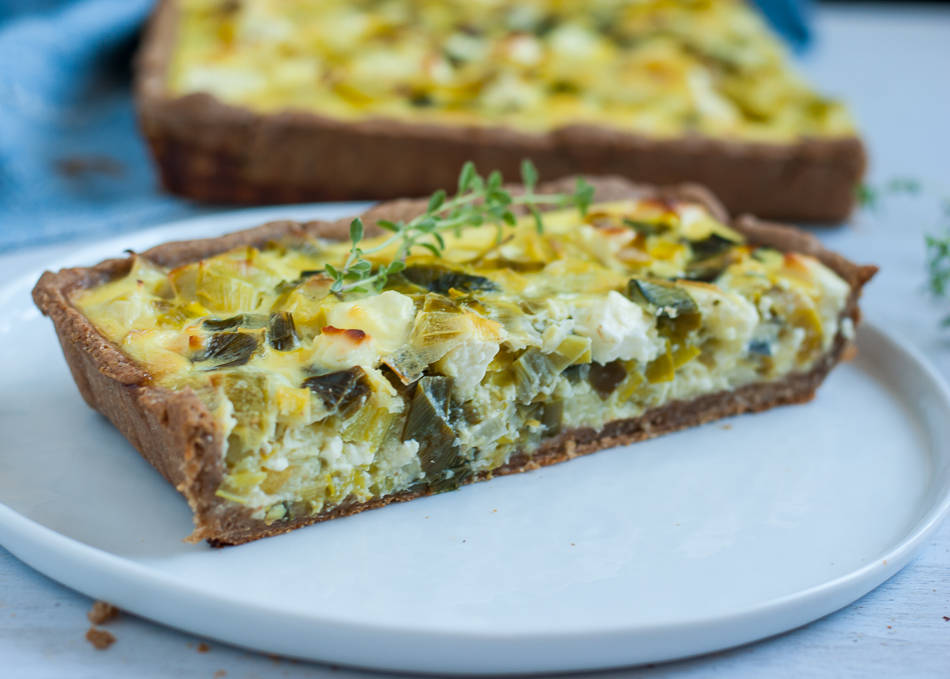 Print This Post