Why it took me so long to visit the capital of the happiest country on Earth (UN's 2013 World Happiness Report said so) I do not know, though one thing's for sure I'm now determined to come back more often to get all the benefits of wonderful Copenhagen. With green spaces aplenty, a thriving waterfront, more cyclists than actual cars and so many Michelin star restaurants you don't know where to start, no wonder people are smiling left and right. My good friend Anna and host for the weekend, a Swedish who married a Danish, was the epitome of the happy Nordic while showing me around.
Amalie Garden with view of the Marble Church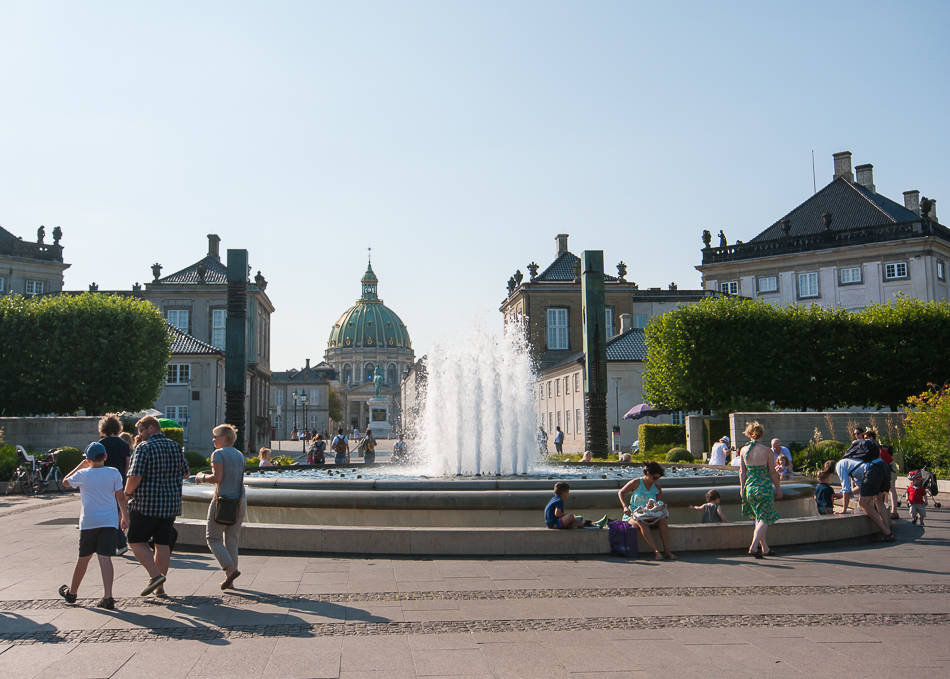 Strolling, or preferably biking through the streets which I literally did all weekend, is the best way to experience the city and its myriad of architectural styles. While Copenhagen has been known for its modern marvels of late, I always find myself more charmed by the ancient buildings and row houses.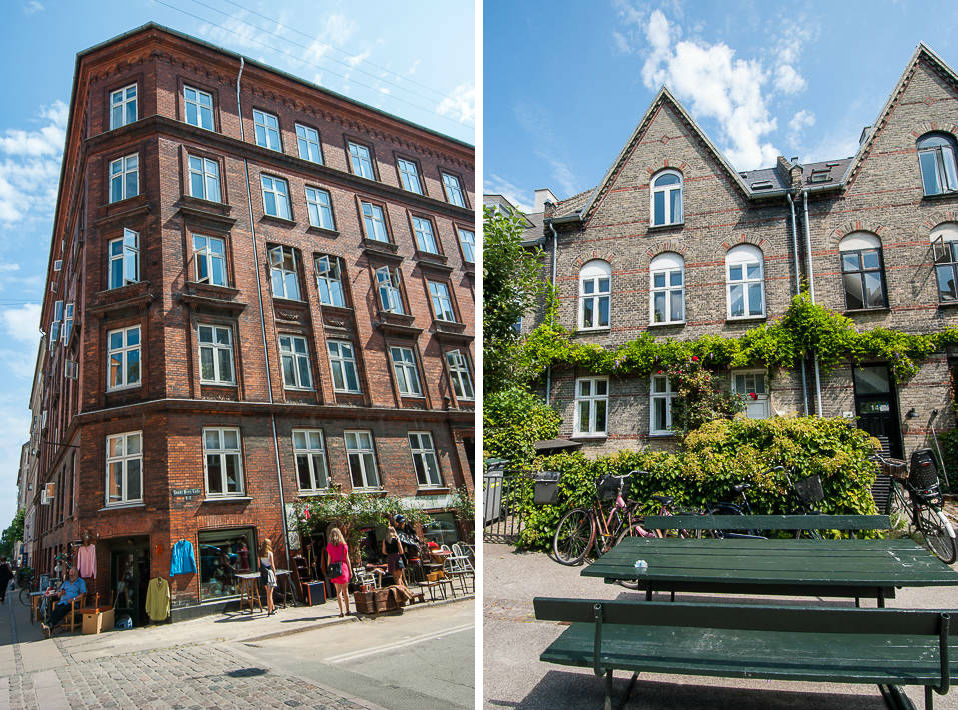 Especially worth nosing around are the famous 'Potato Rows' – a housing community in the Østerbro area.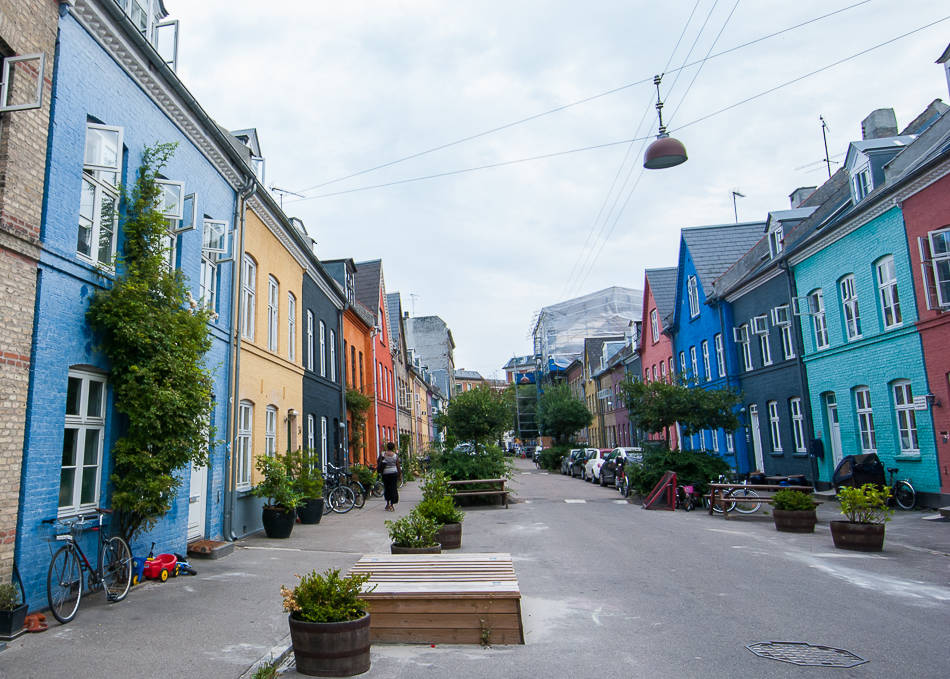 What started as housing for working-class families is now one of the most popular and highest-priced addresses in Copenhagen.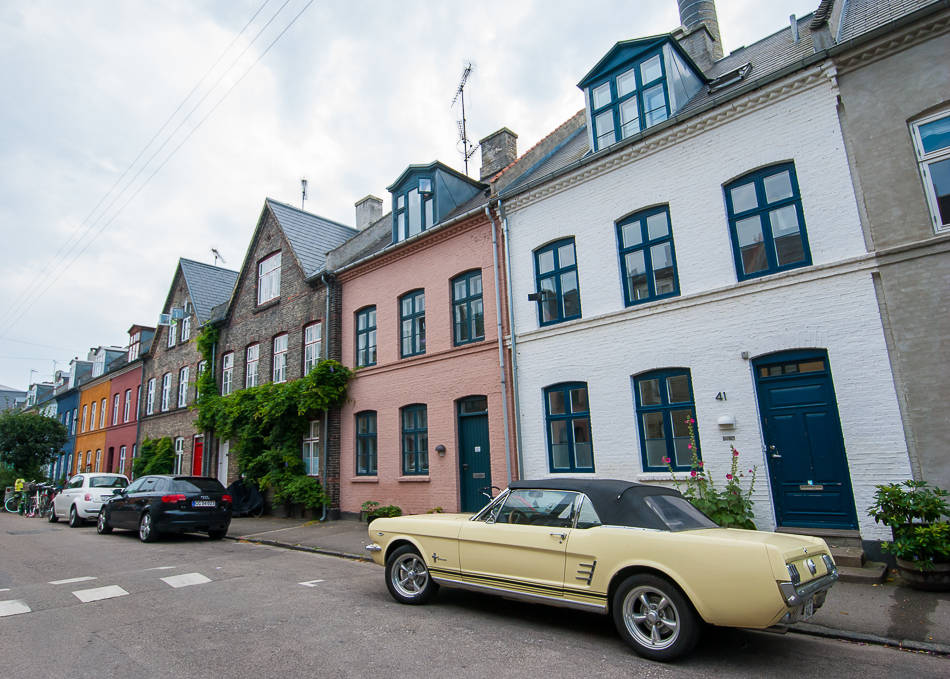 What's so special about the Potato Rows is that they were named the Most Livable Neighborhood in the World by multiple planning organizations and a quick walk around will show you why…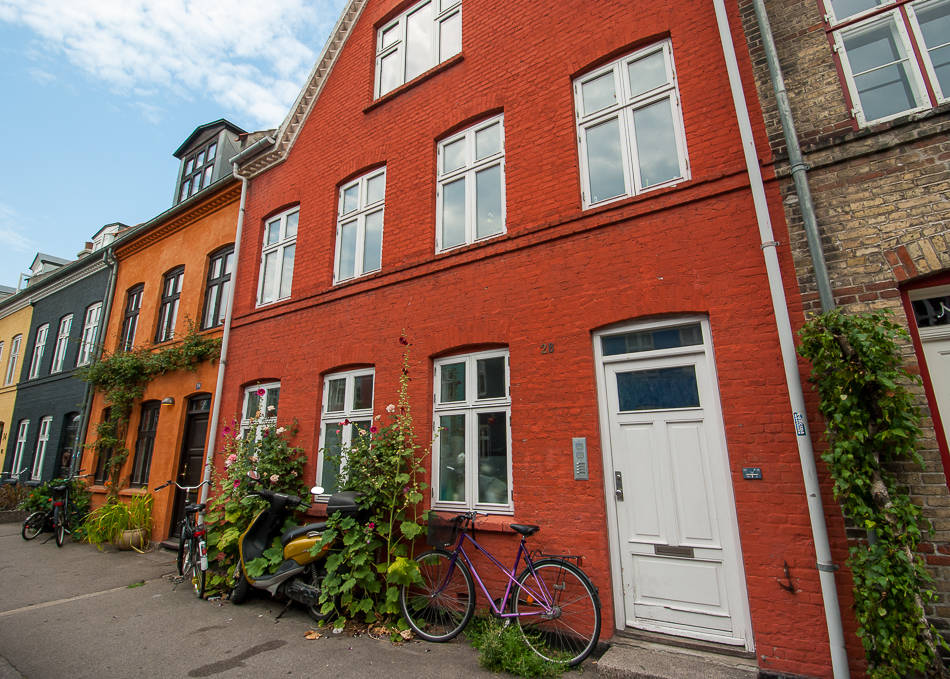 On top of their central location, they benefit from the safest streets, and the homes are perfectly sized to make for enough private space and entice at the same time residents to interact with their neighbors and communal surroundings.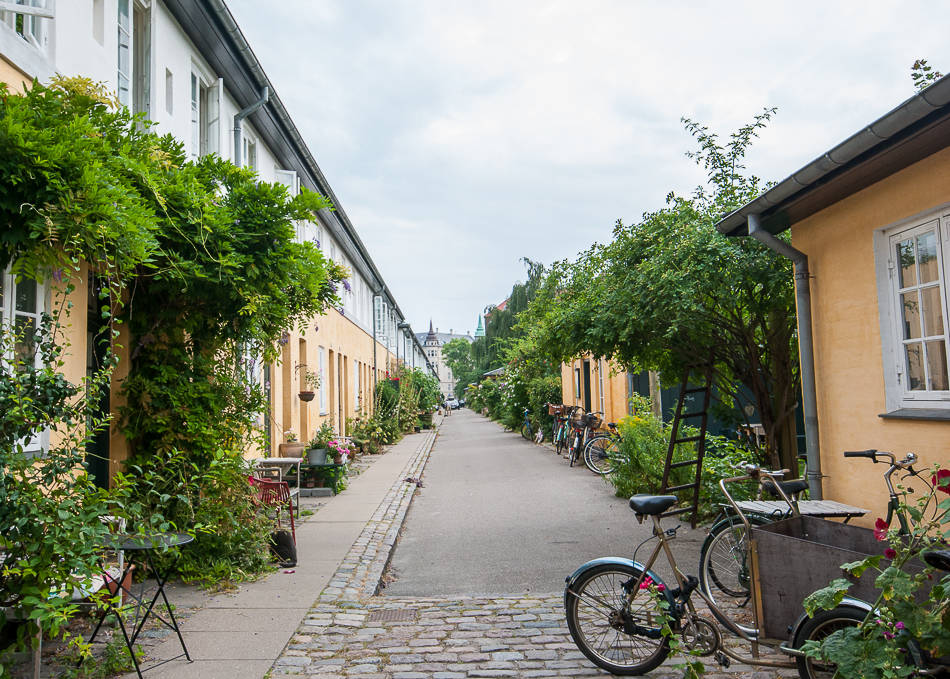 The narrow streets are quickly turned into an outdoor living room for all the neighbors with emphasis on trees, picnic tables, etc. A clever design for community living like it was always meant to be.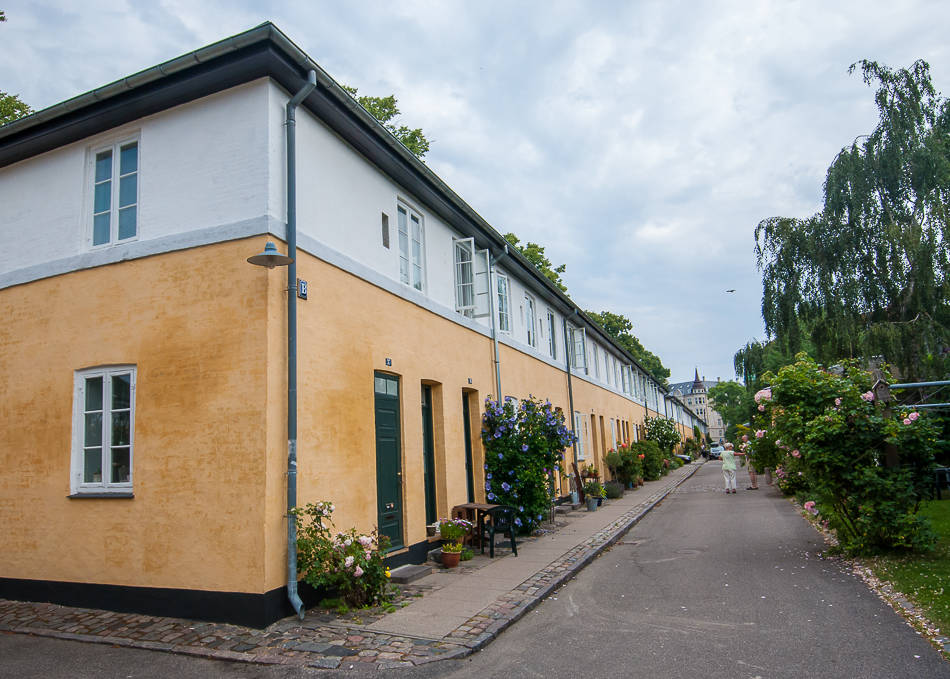 You can continue your stroll nearby on The Lakes, a row of three rectangular lakes curving around the city center.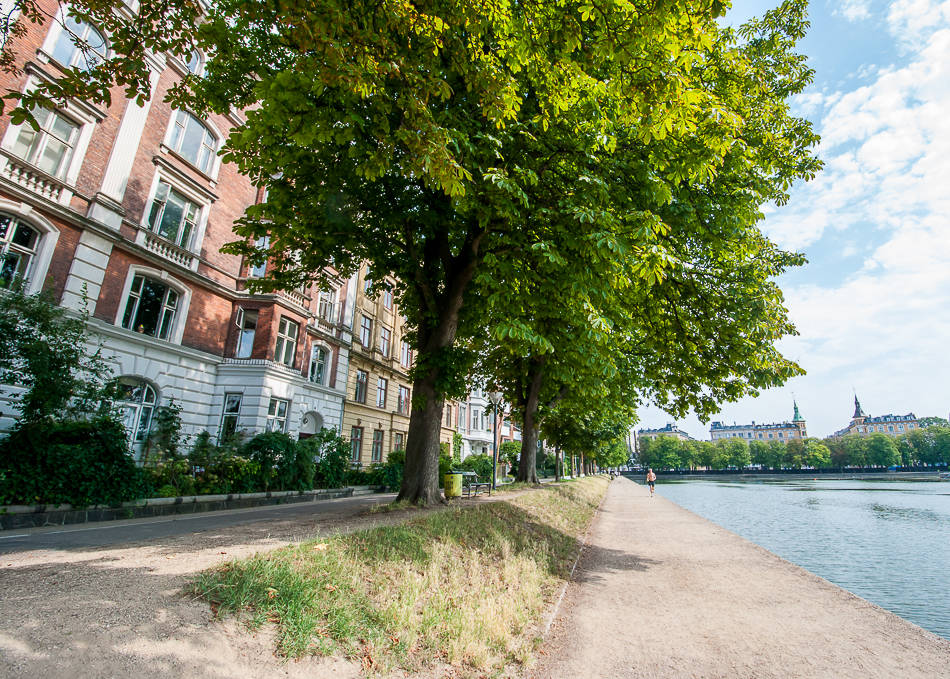 Locals jog, have a coffee on their shores or just hang out to enjoy the vistas.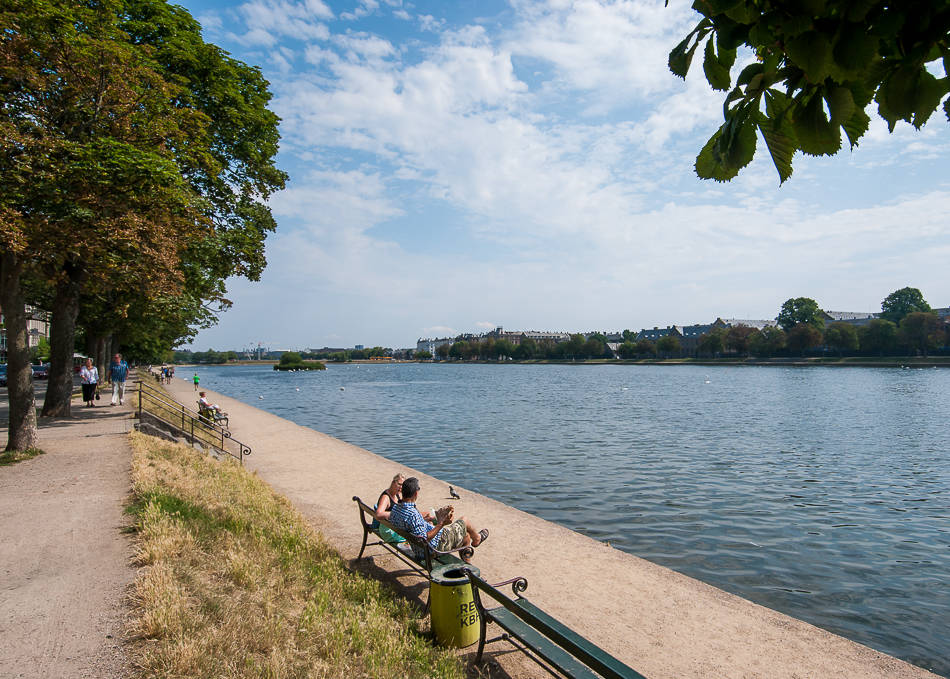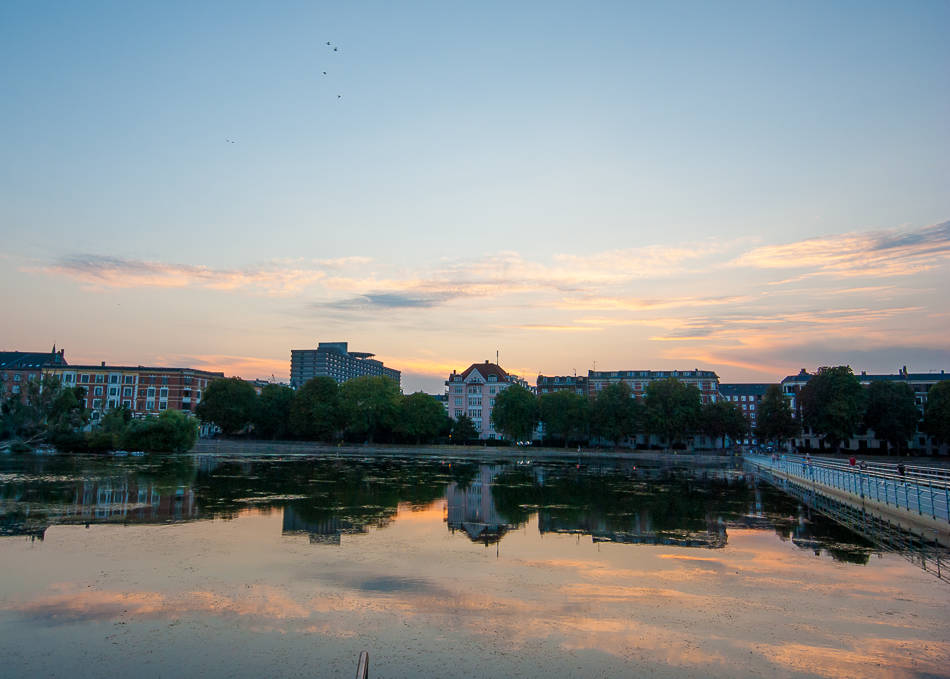 A short bike ride away is the ideal lunch spot for any discerning foodie – Torvehallerne (The Market Halls).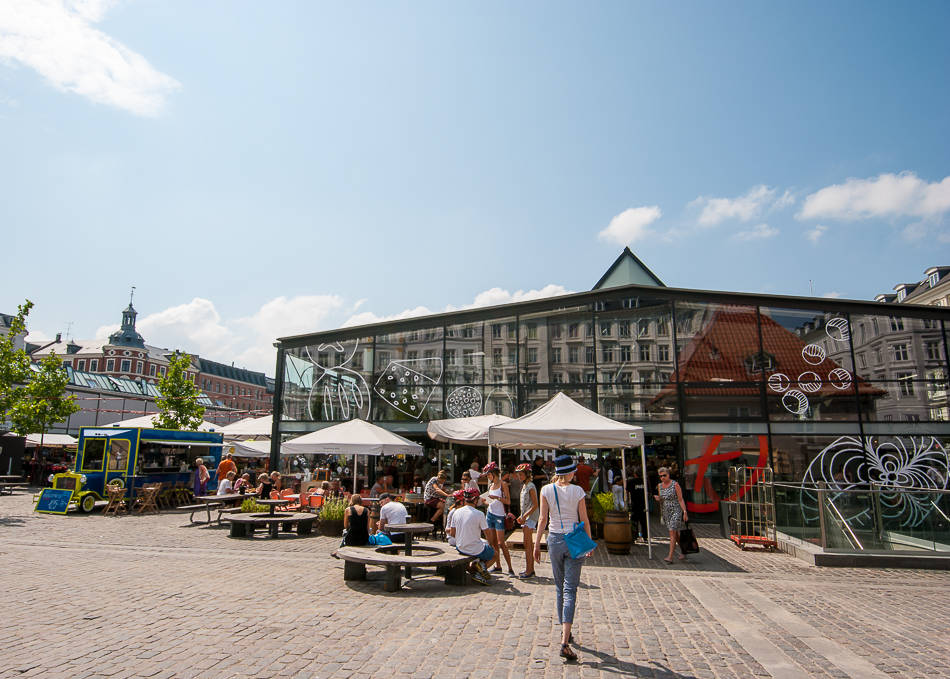 Copenhagen's first food market is a treasure trove of gourmet ingredients inside its two glass and steel market halls, with a fruit and vegetable market taking over the outside square during the warmer months.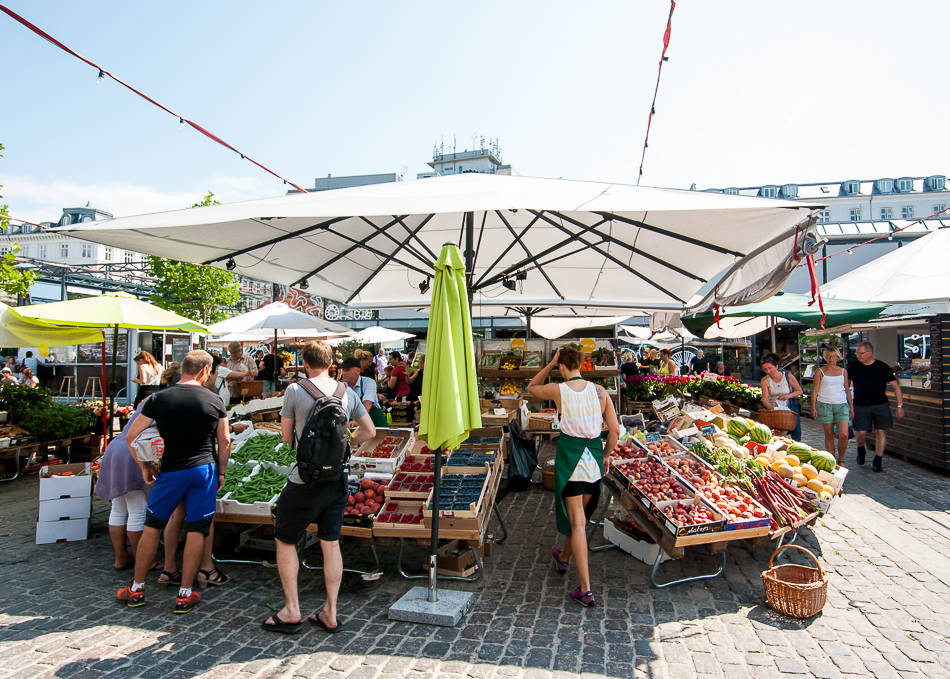 It sure underlines the city's reputation as a top foodie destination as you pass by over 60 different stalls selling everything your heart desires, from coffee and juice bars, butchers, fishmongers, bakeries, wine shops, etc.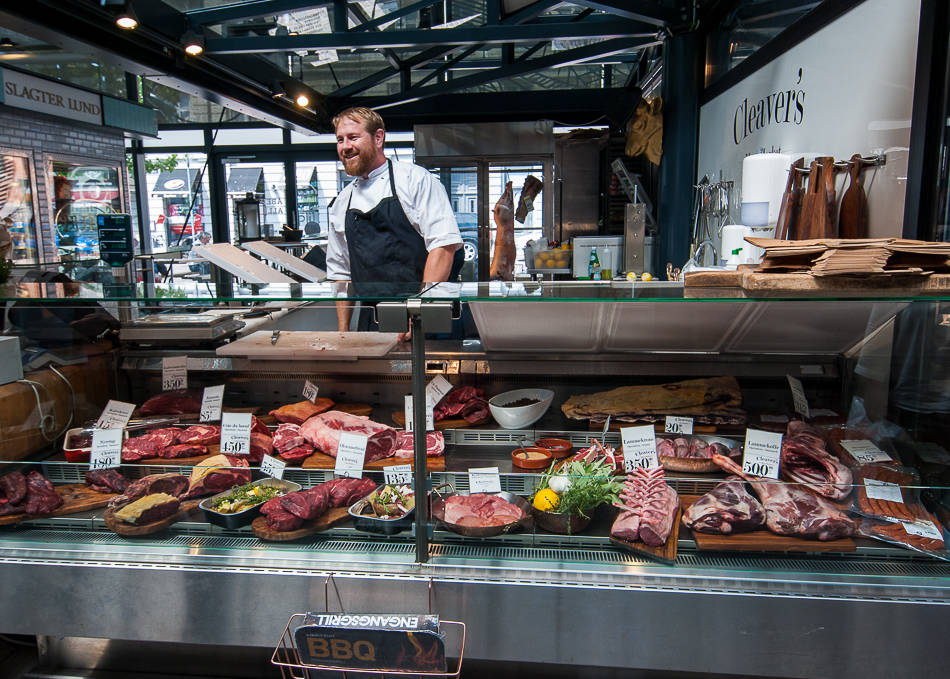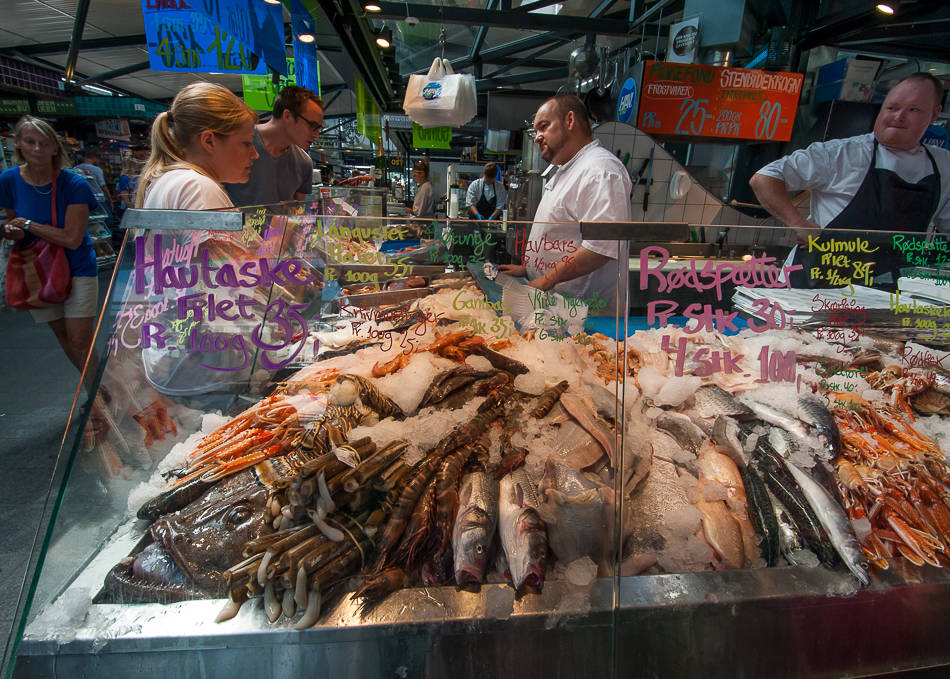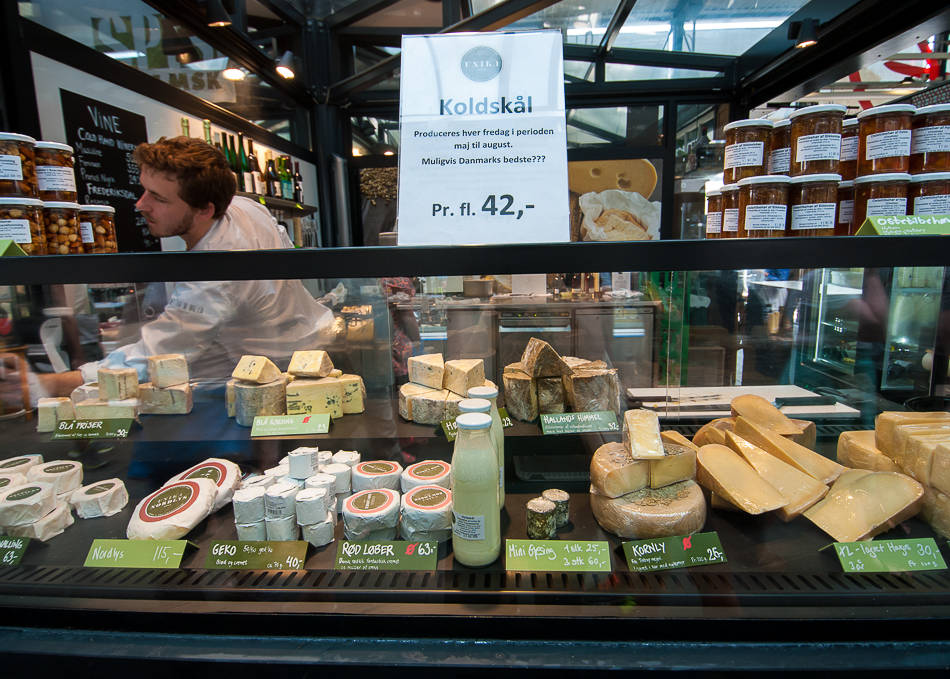 The vibrant scene is one you'll want to immerge yourself into and watch the office workers on their lunch break, tourists looking for a snack and souvenirs to bring home, families shopping for dinner, and tattooed locals strolling down the aisles. Grab one of the rare seats at a food stall and enjoy the energy.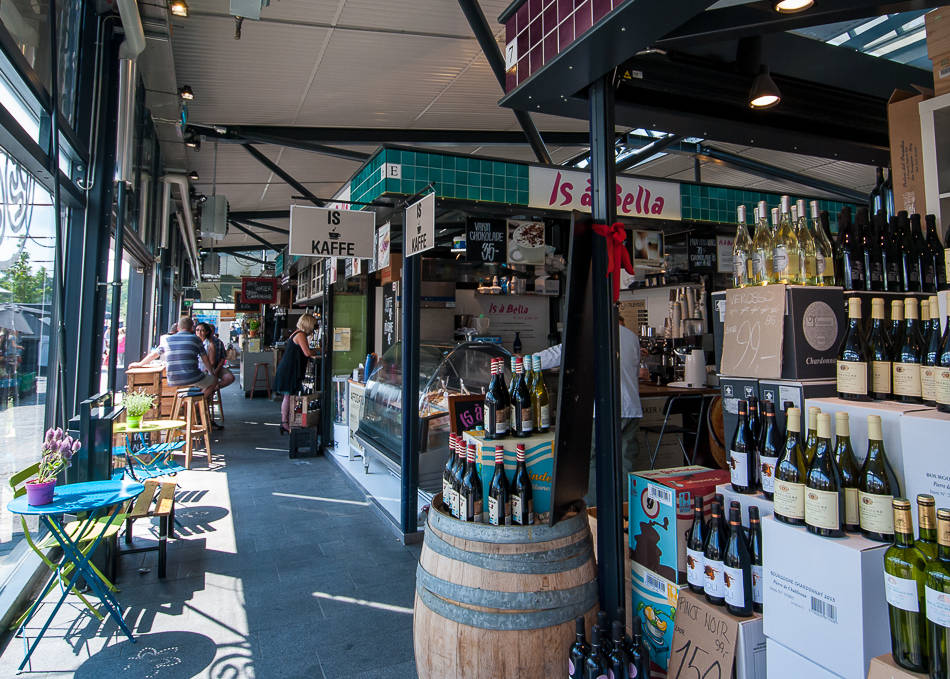 Danish Fiske Frikadeller (fish cake)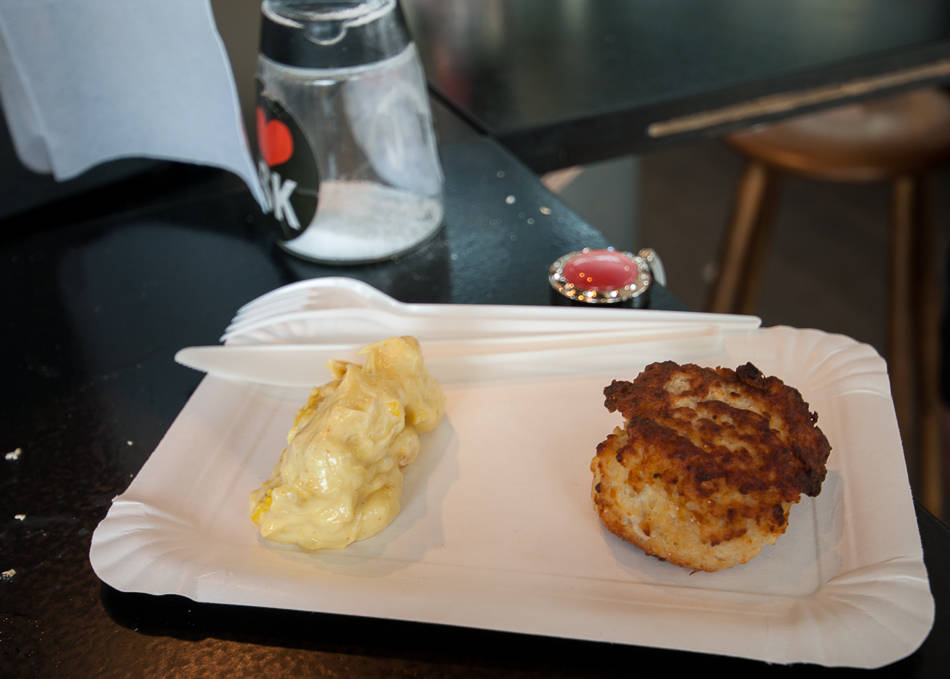 There's also plenty to satisfy your sweet tooth, including hot and gooey cinnabun and the creations from Summerbird chocolaterie.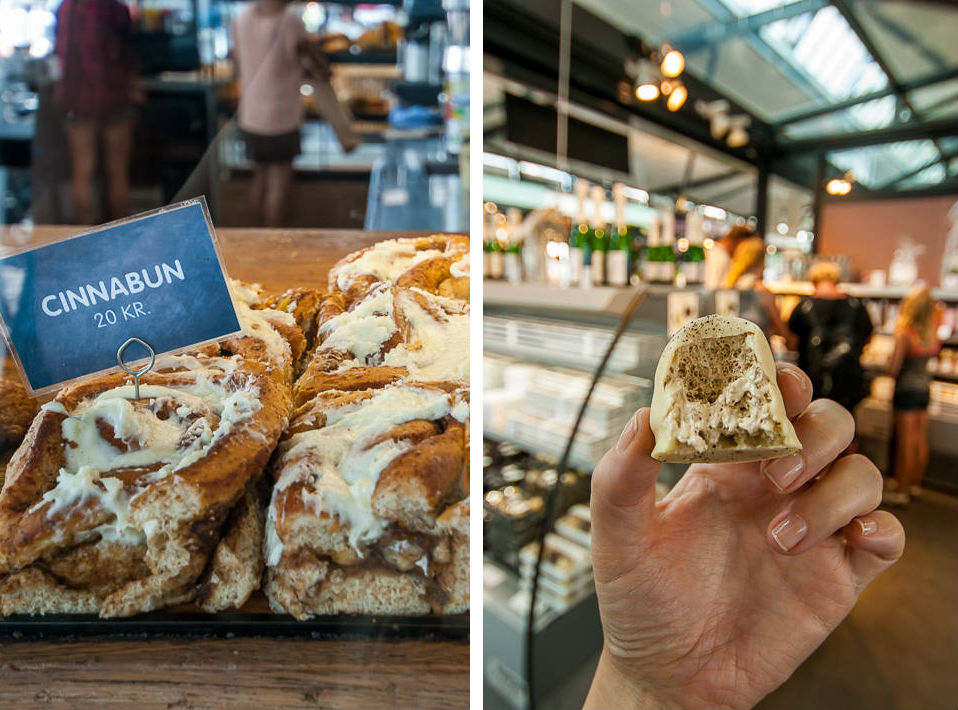 Coffee collective is the preferred stop for a caffeine fix.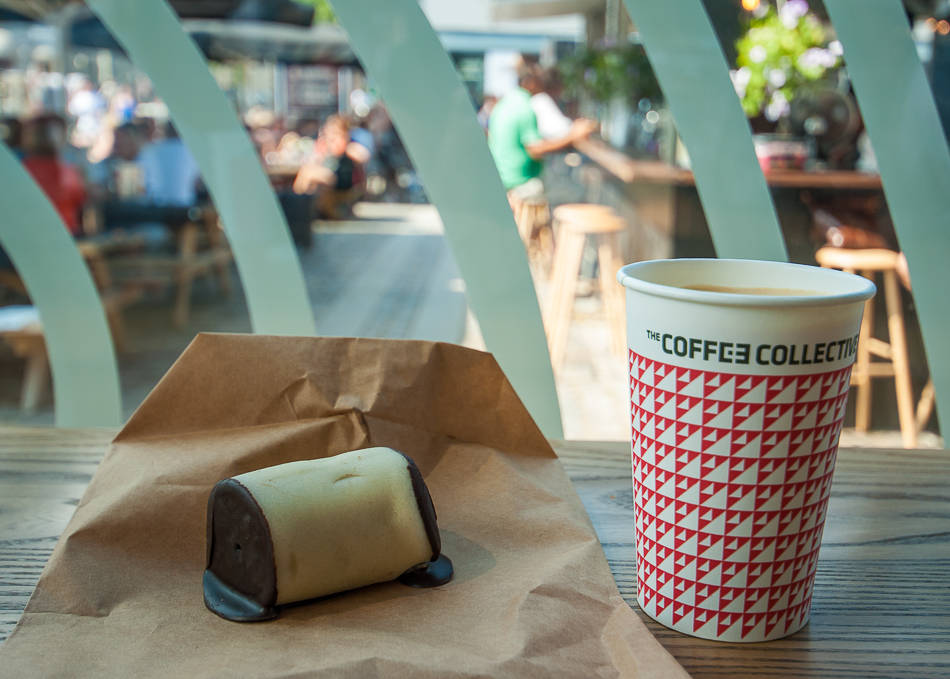 Next stop: the canals, which can be a vision of suburban serenity…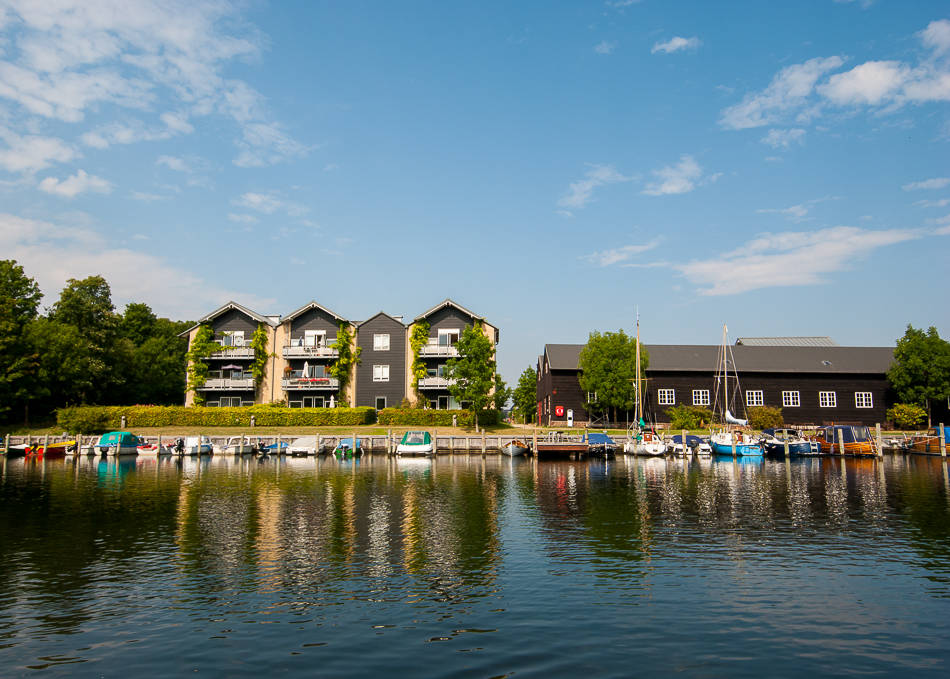 …or historical city landmarks for postcards worthy pictures.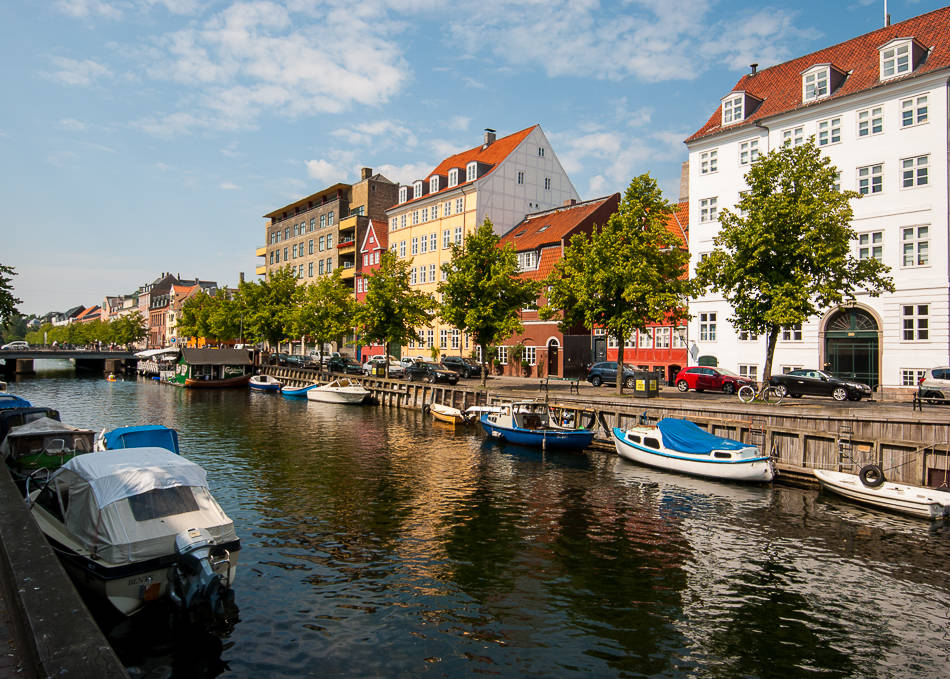 The area right outside the Christianshavn metro station is a colorful stretch and less touristy than the famous Nyhavn.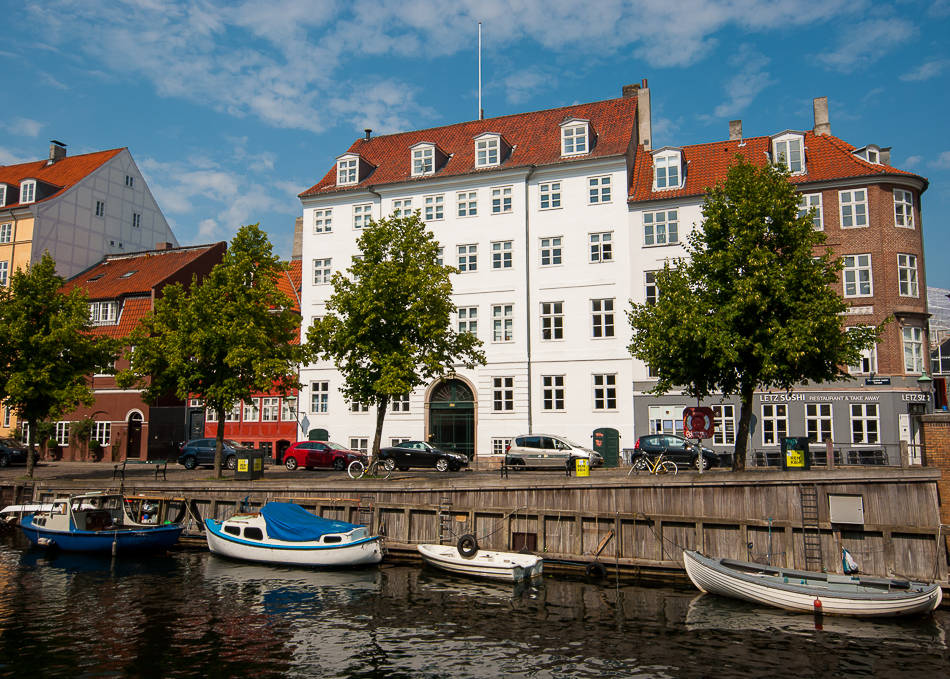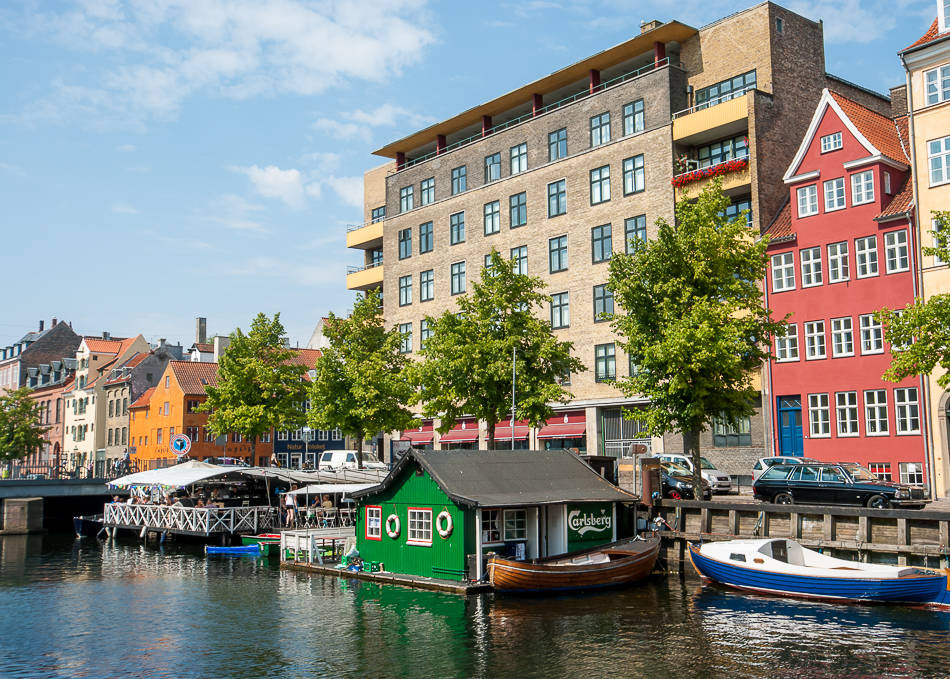 While you're there, make sure to stop by Lagkagehuset, one of the best bakeries in town.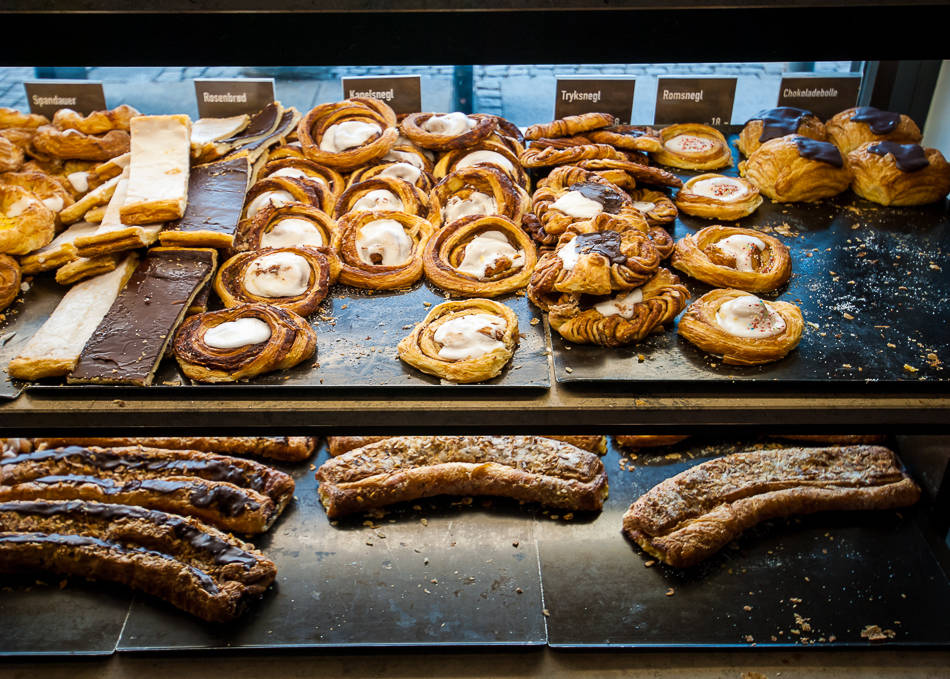 While there are other branches in the city, this one on Torvegade is the original and perfect pit stop for one of their sweet pastries…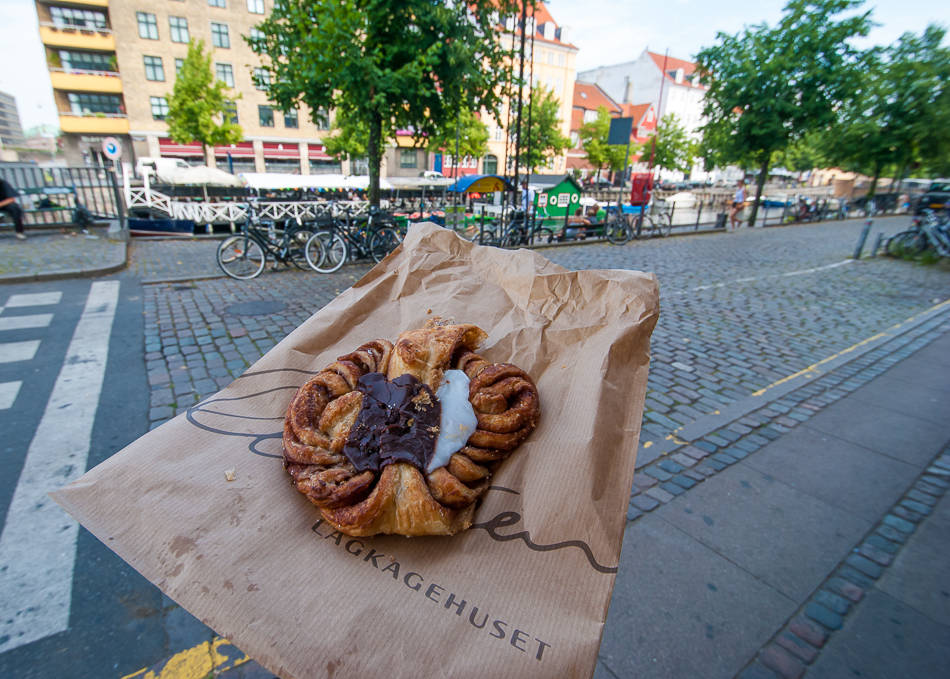 Take it for a stroll around towards the baroque Church of Our Saviour which can be seen from far away thanks to its towering corkscrew black and golden spire.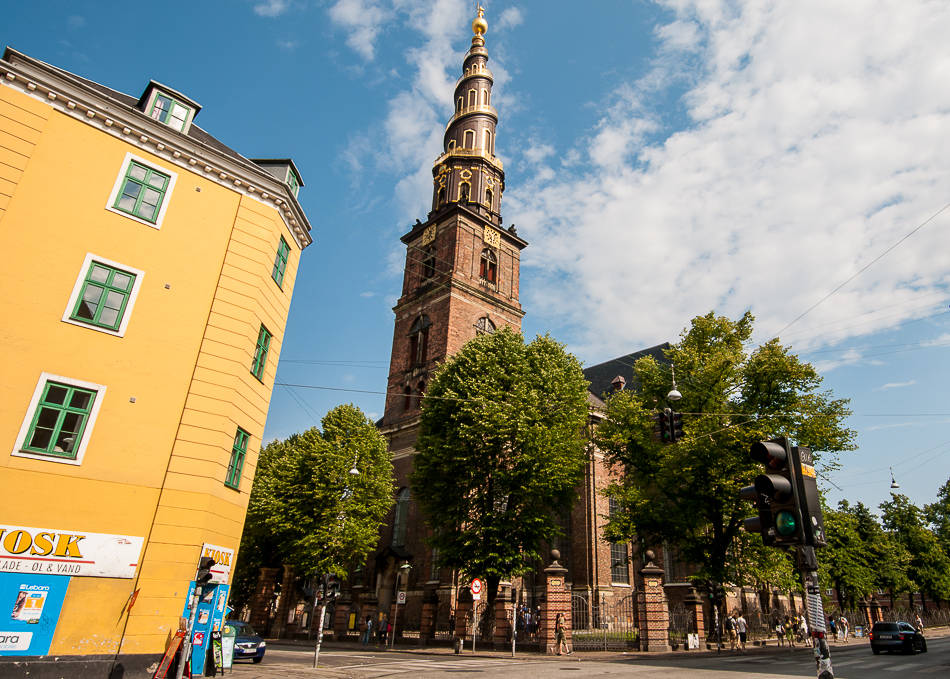 Near the church lay the commune of Christiana, an autonomous neighborhood consisting of former military barracks and old city ramparts, and famous for its open trade of cannabis. Pictures are forbidden here but the 'village' is well worth a visit for its historical buildings and social and progressive lifestyle.
Back on our bikes, we ride northwest to the vibrant Nørrebro neighborhood, packed with trendy bars and fashionable boutiques as much as dives and cheap kebab places. We head to the hip Jægersborggade street for a true grass root vibe and our lunch stop: Manfreds & Vin.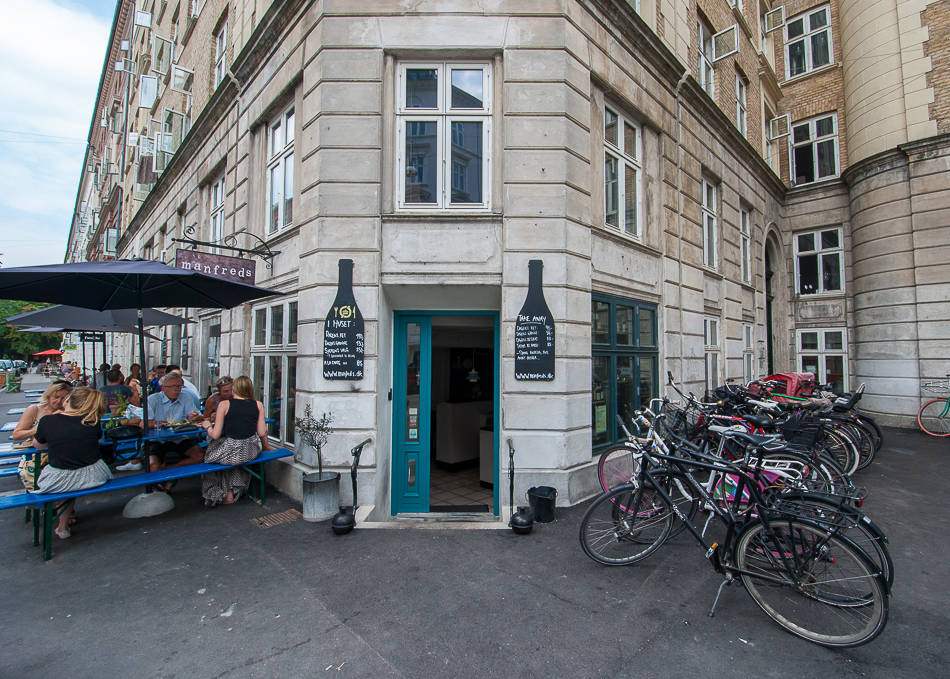 A relaxed spot for sampling Copenhagen's much hyped new Nordic cuisine, Manfreds is a restaurant/wine bar amongst the best in the city.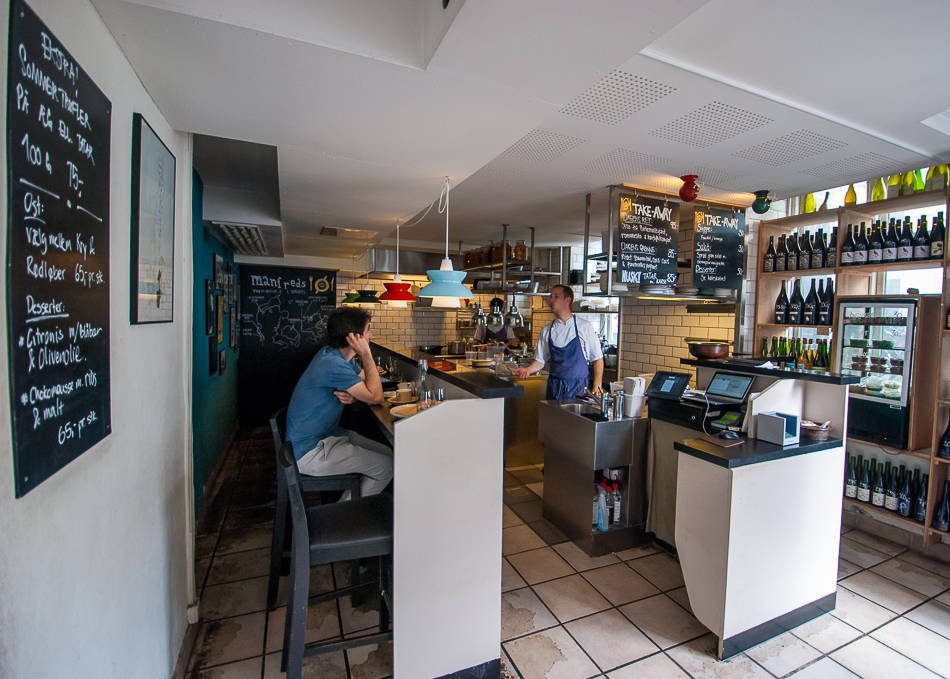 Options vary from takeaway to a la carte tapas to full tasting menu and either way will treat you to plenty of biodynamic vegetables, organic meat, and herbs freshly plucked out of the forest. The intimate space is perfect for a healthy feast between friends, and their selection of natural wines will round out the meal nicely.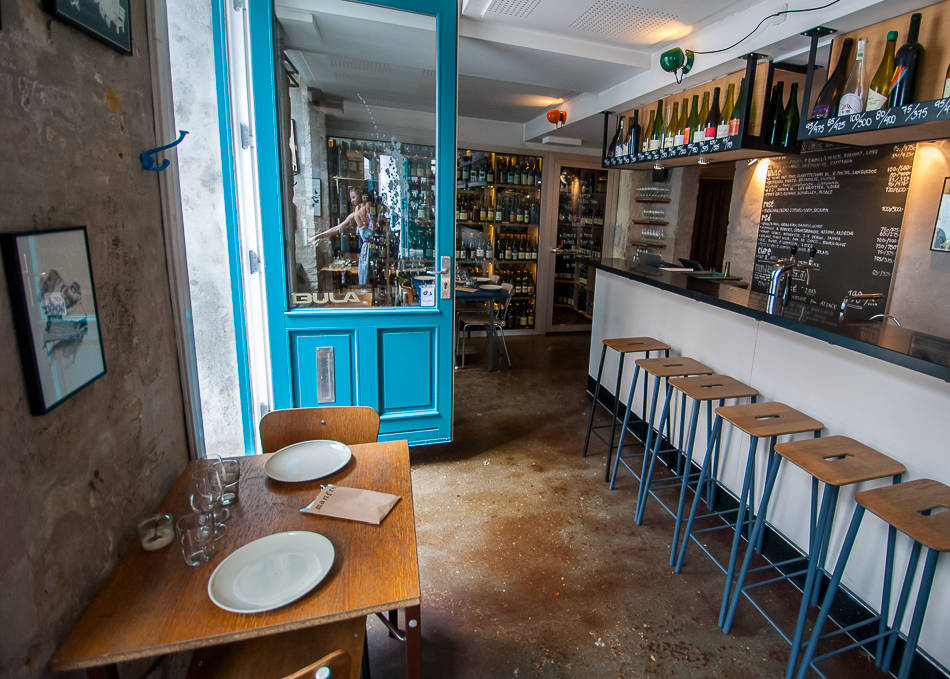 We opted for their 7-course sharing menu 'Chef's Choice' which is the best experience you can possibly have here – expect LOTS of extremely tasty vegetables and whatever is freshest that day.
Onion salad with fermented rhubarb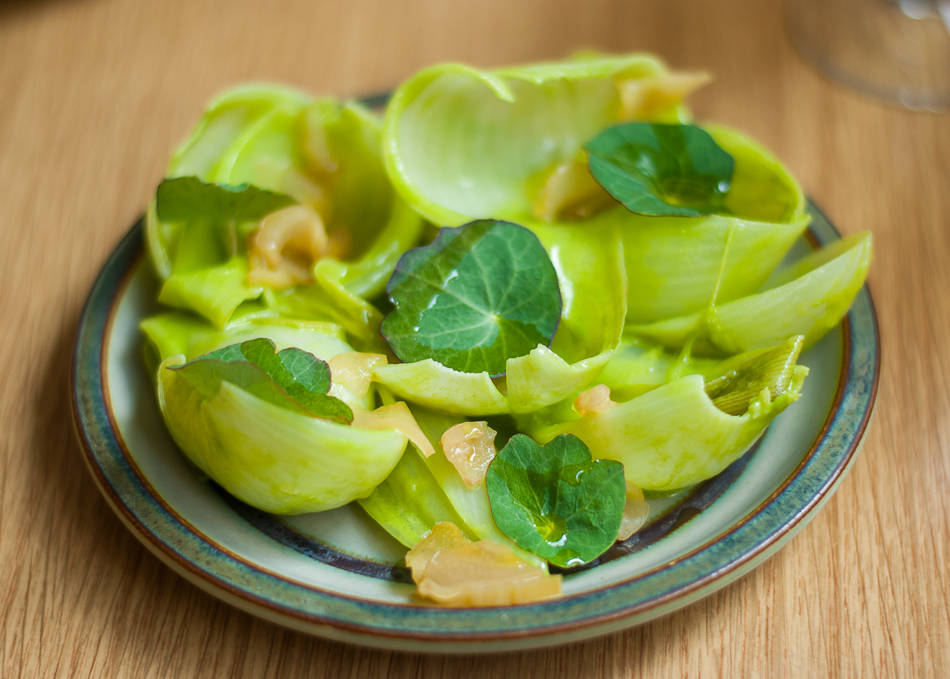 Cold cucumber soup with pickled green strawberries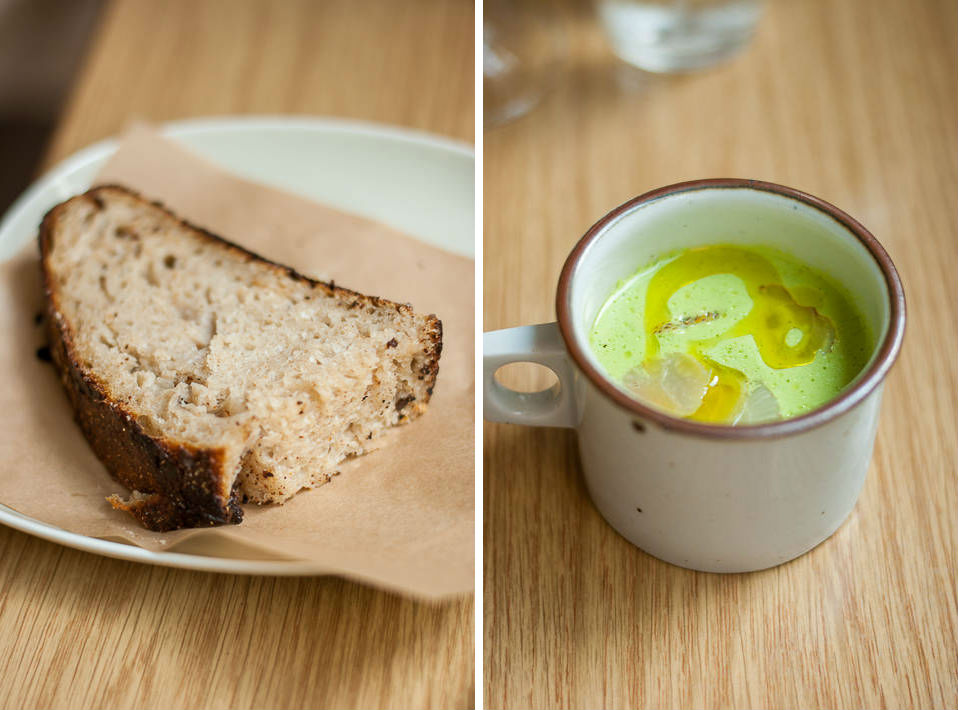 Trout with cauliflower and basil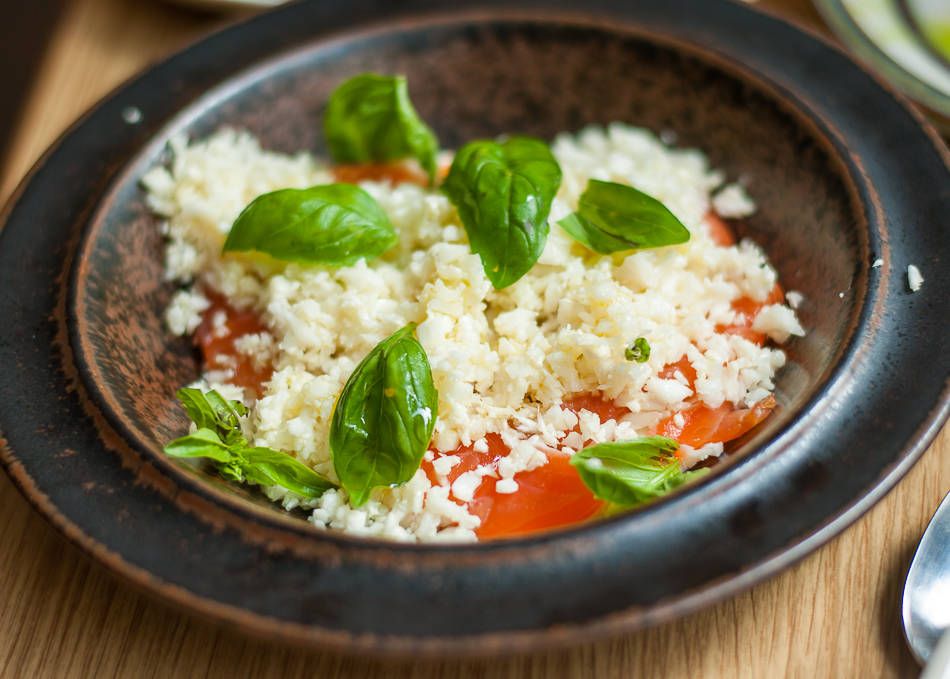 Poached egg with marigold, quinoa, sunflower seeds and peas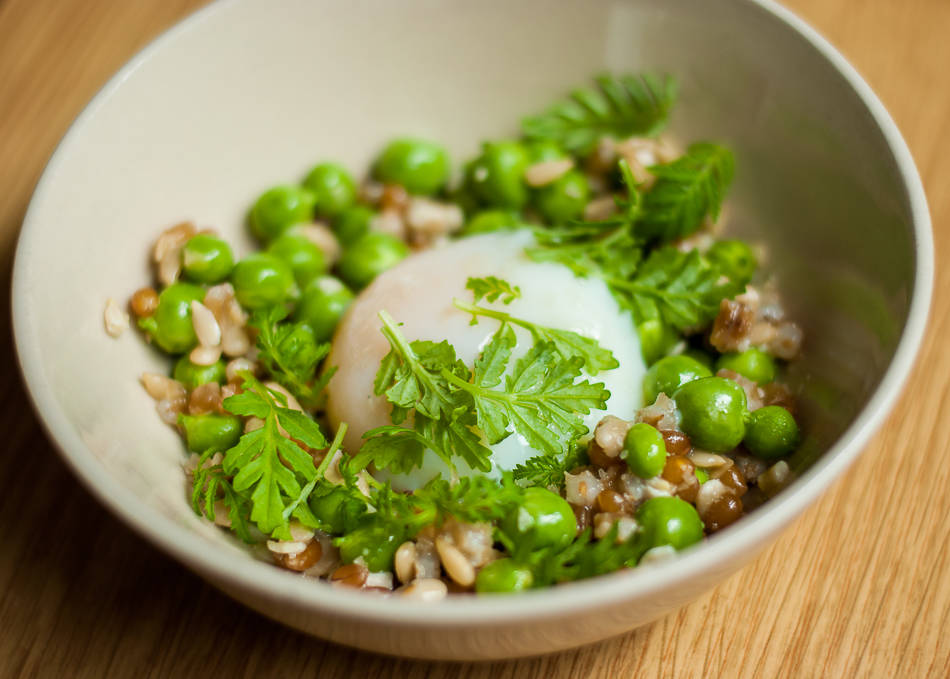 Green beans with Lam sauce and breadcrumbs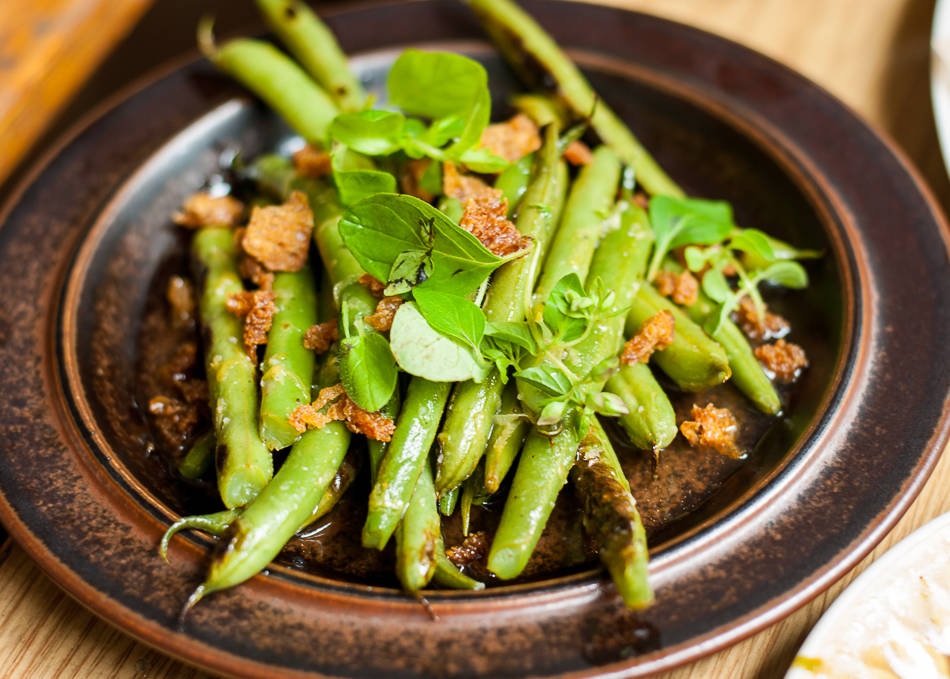 Roasted zucchinis with goat cream and dill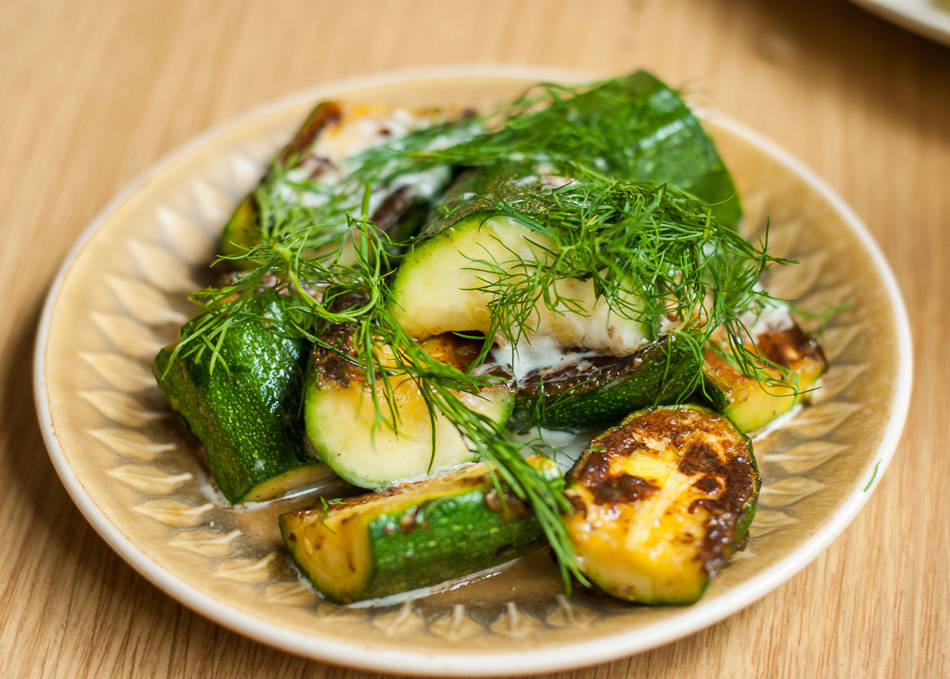 To digest all of this, nothing better than to walk to the end of the street where the Assistens Cemetery awaits with its perfectly manicured lawns and romantic paths.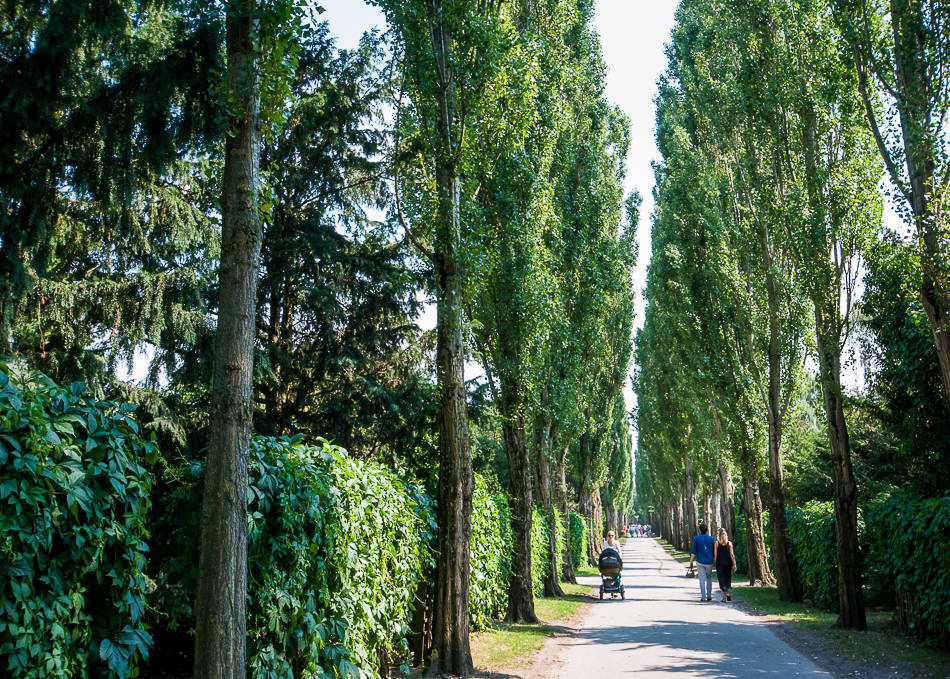 You can visit the grave of famous Danes such as Hans Christian Andersen or do like the locals and relax with a book or picnic in the cemetery park.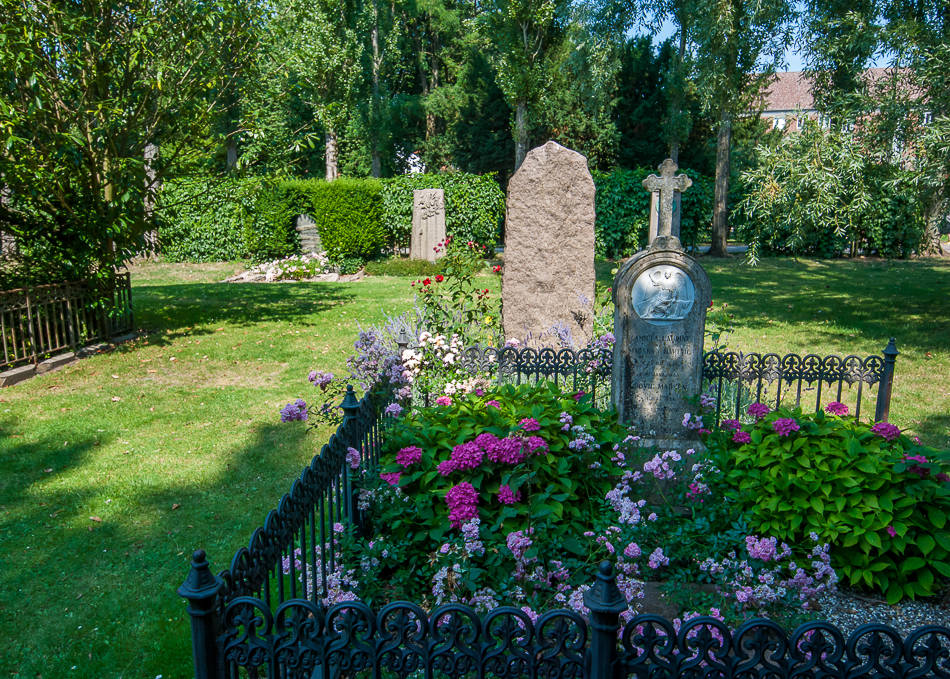 One last bike ride through the cobbled streets of the city center ends a perfect weekend…