While it's still super nice and crisp outside, day trips to Red Hook in Brooklyn should be on everyone's weekend menu. Not only is the walk along the piers and the view of the Statue of Liberty beautiful, the stretch of nearby Van Brunt street has been churning out impressive restaurants and transforming the area in a culinary destination worth hopping on the B61 for.
Grindhaus, which quietly opened in December of last year after much delays caused by Hurricane Sandy, is a favorite.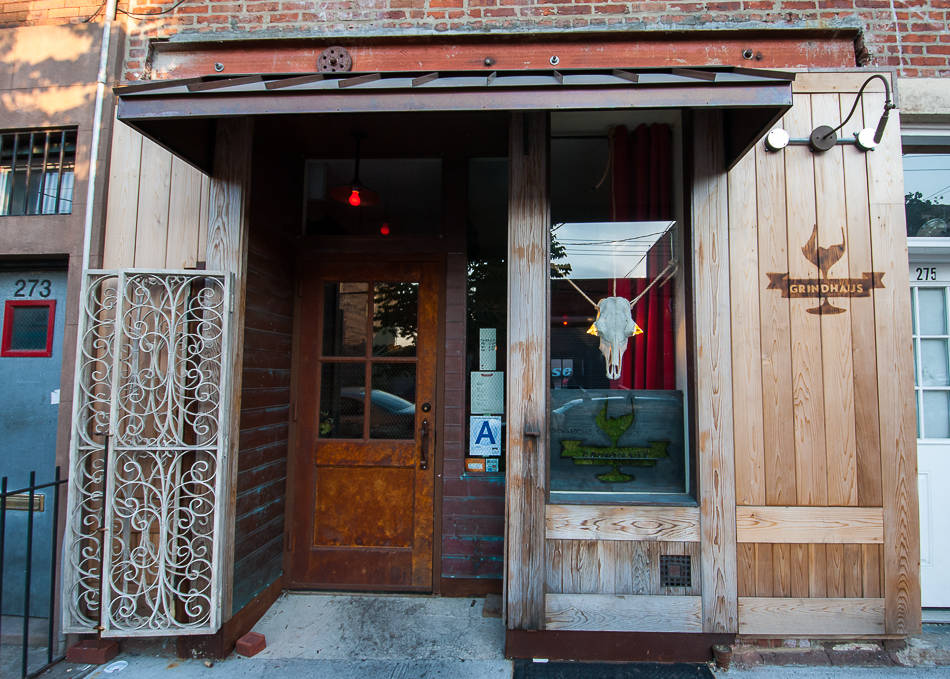 The quirky farmhouse aesthetic with colorfully mismatched furniture makes the 20-seat spot laid-back and unfussy.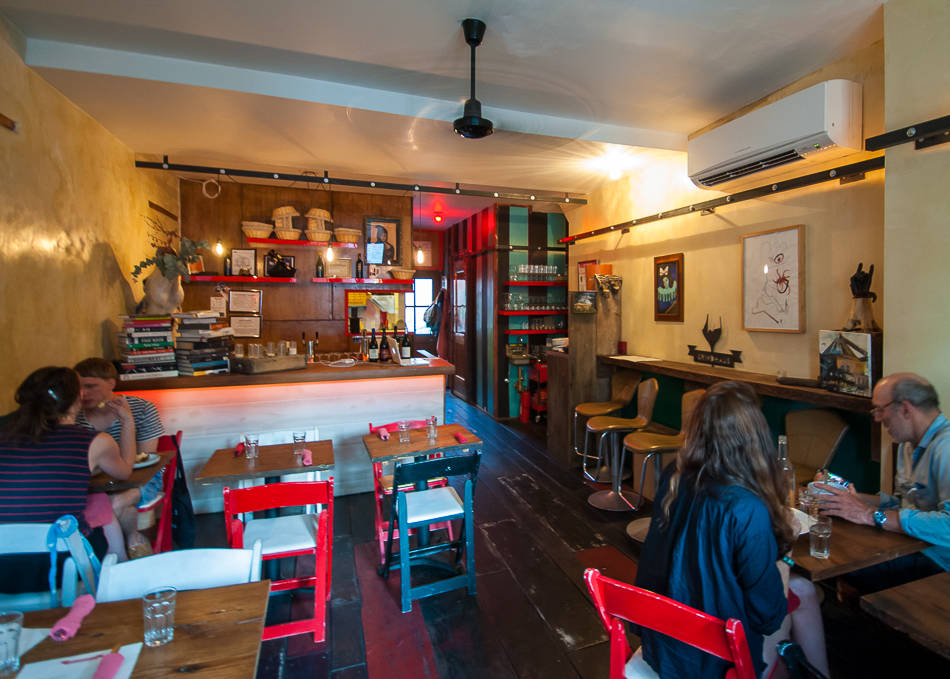 The food is similar to the decor in a way that it will seem odd at first but ends up working wonderfully well. The offbeat menu changes often and mostly consists of fresh-baked breads (which you must absolutely try), unusual salads and vegetables, one or two pastas and interesting local seafood dishes. Whatever you order, the beauty of Grindhaus is that every bizarre though pretty combination that will end up in the plate in front of you will be a revelation once you mix it all up and realize what a genius idea it was! Eating here is a memorable experience and a sincere one – there's no gimmick or flashy presentation, just a wonderfully cohesive chaos, and super delicious to boot!
Parkerhaus Rolls – lemon, parsley, garlic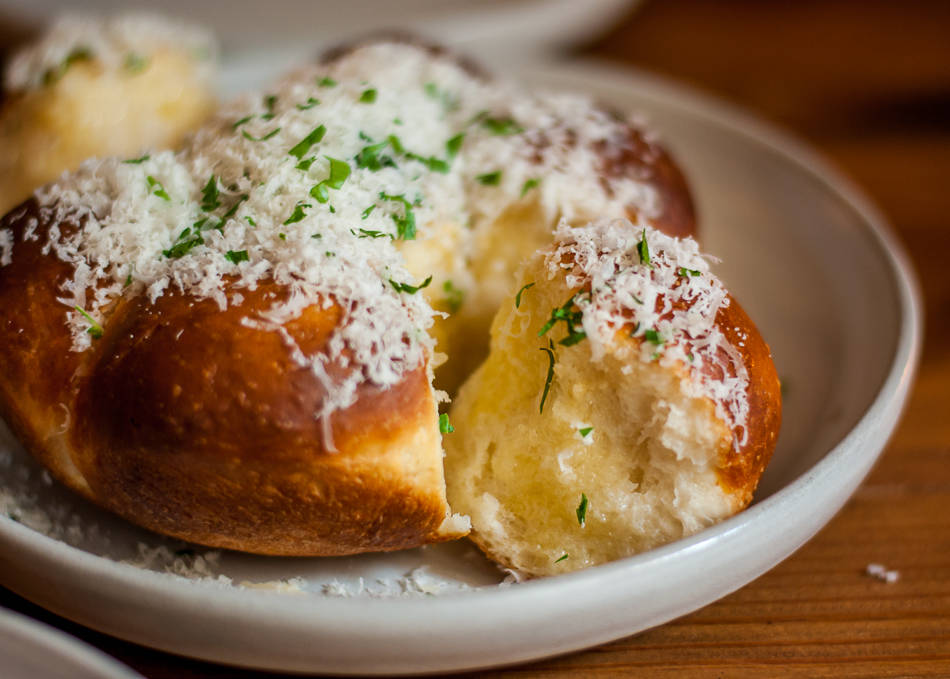 Cabbage – smoked jowl, yogurt, huckleberries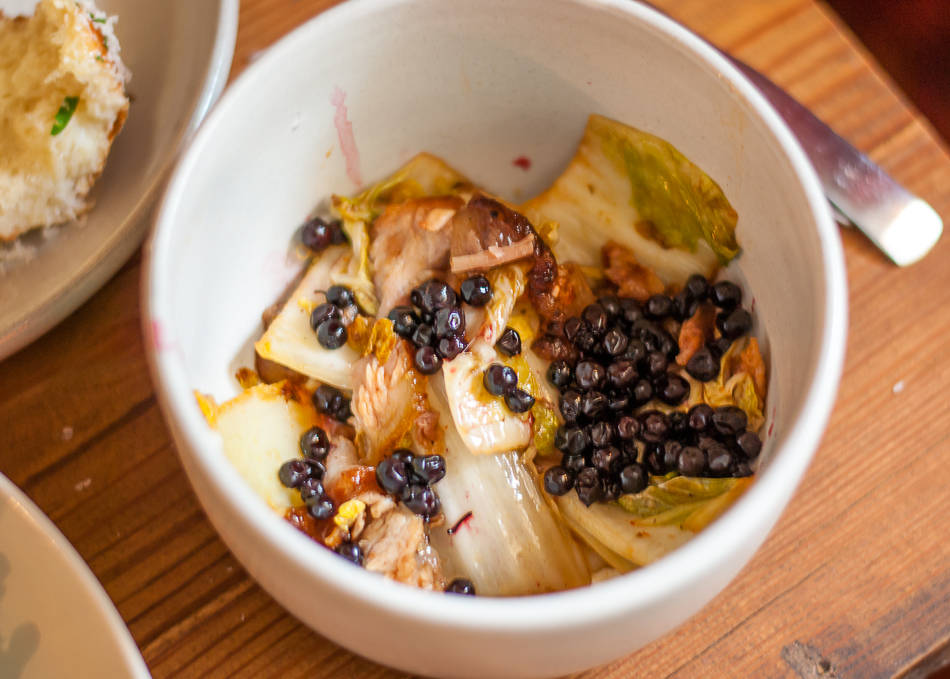 Black bass – mussel broth, haricot vert, nettles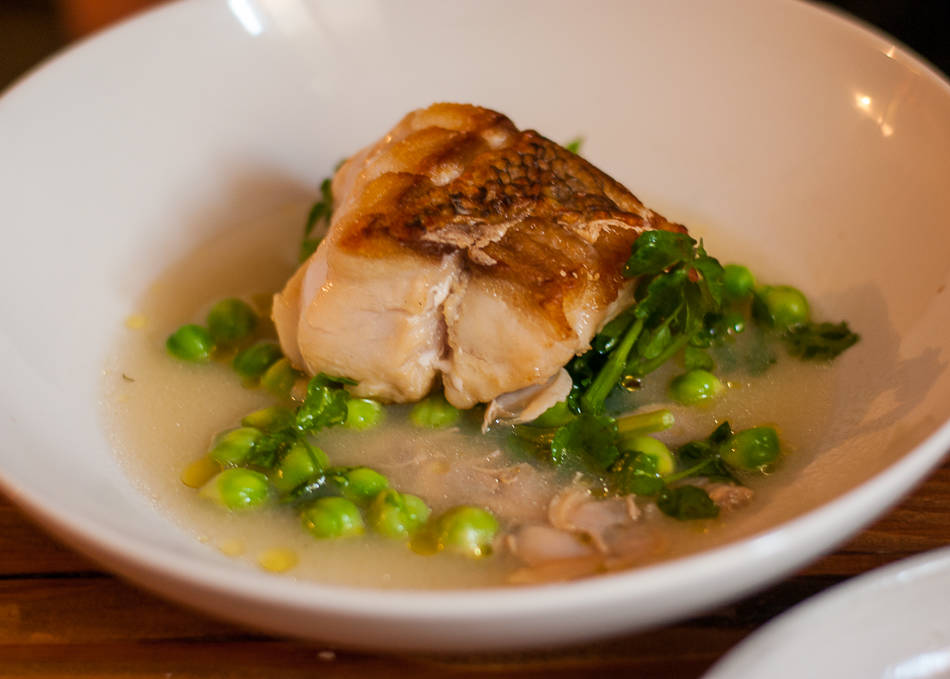 Scallop – strawberries, salmon roe, peas, fava leaves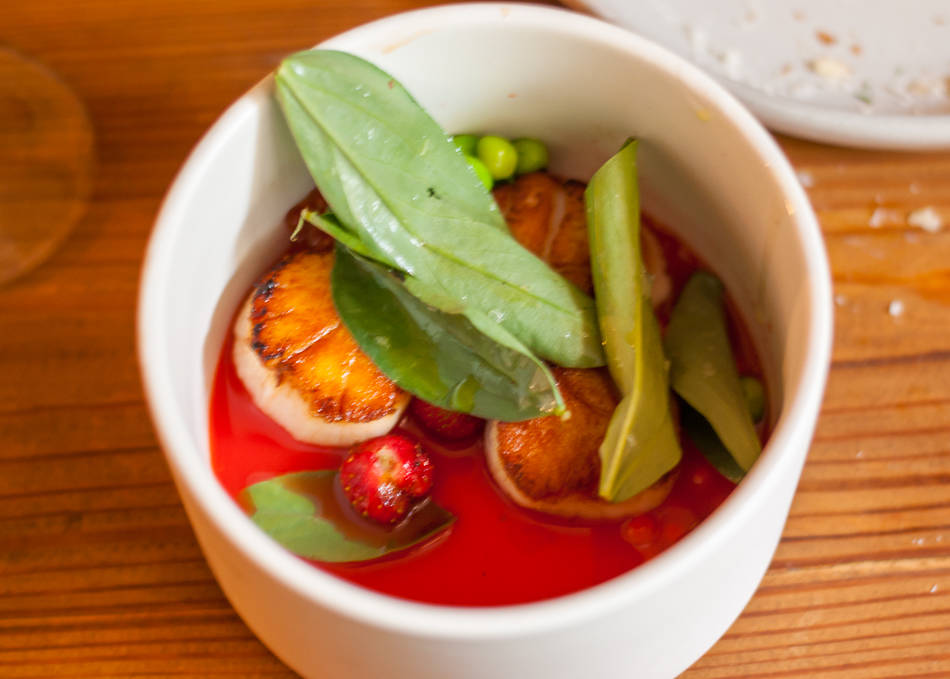 Grindhaus
275 Van Brunt St.
Brooklyn, NY 11231
Tel: (718) 909-2881
Map