A few days in Rome is really all you need for an exquisite culture and food fix. It's clearly not enough to cover even a fraction of it, but a good pair of walking shoes, some advance planning, and a big appetite will go a long way toward making the most out of the Eternal City.
A good starting point is the Piazza di Spagna, one of the most famous squares of Rome. The long and monumental staircase, better known as the Spanish Steps, is the perfect people-watching spot in town and likely to be very crowded.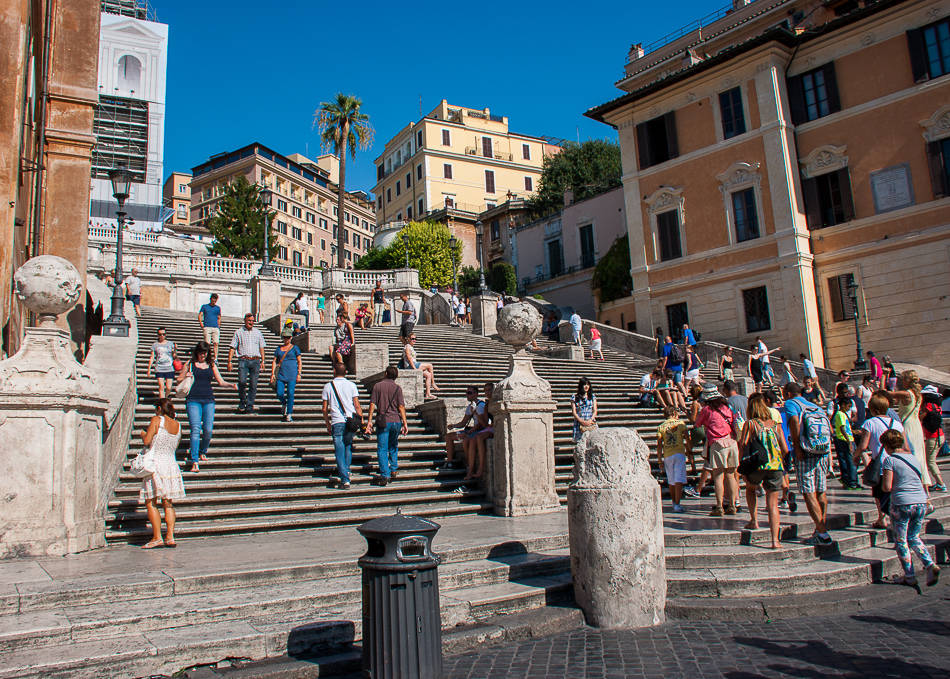 When hunger strikes (as it will since you should be hitting this city completely starving!), avoid the overpriced and touristy eateries right on the piazza and head instead around the corner to GiNa. The fresh and minimalist restaurant/café serves delicious and light breakfast, lunch, dinner and snacks a stone's throw from the crowd in a chic setting.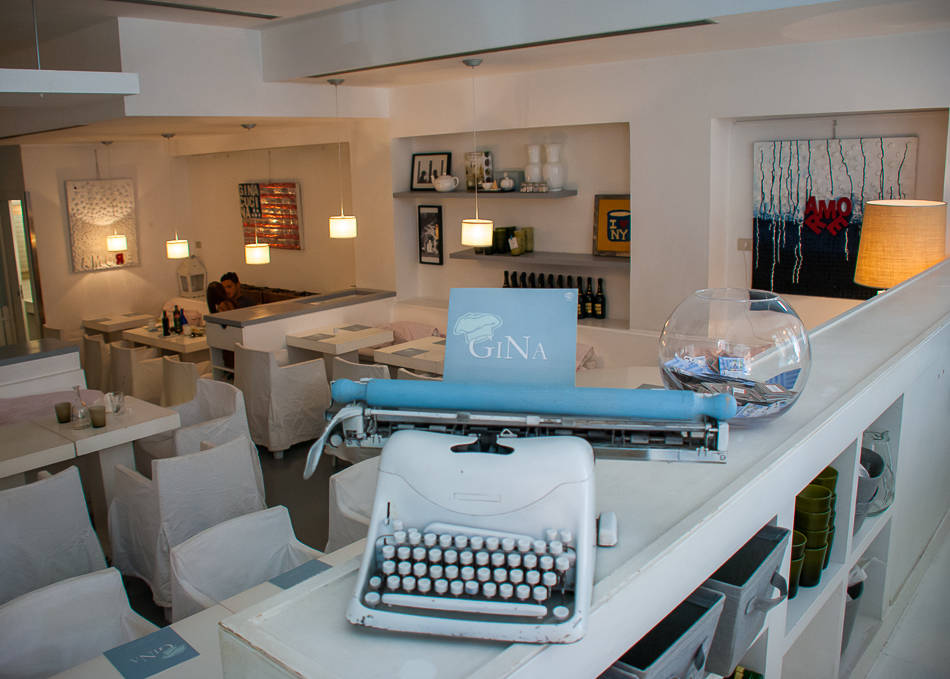 Bruschette (tomatoes – olive paste – smoked salmon – pesto – mozzarella & anchovies)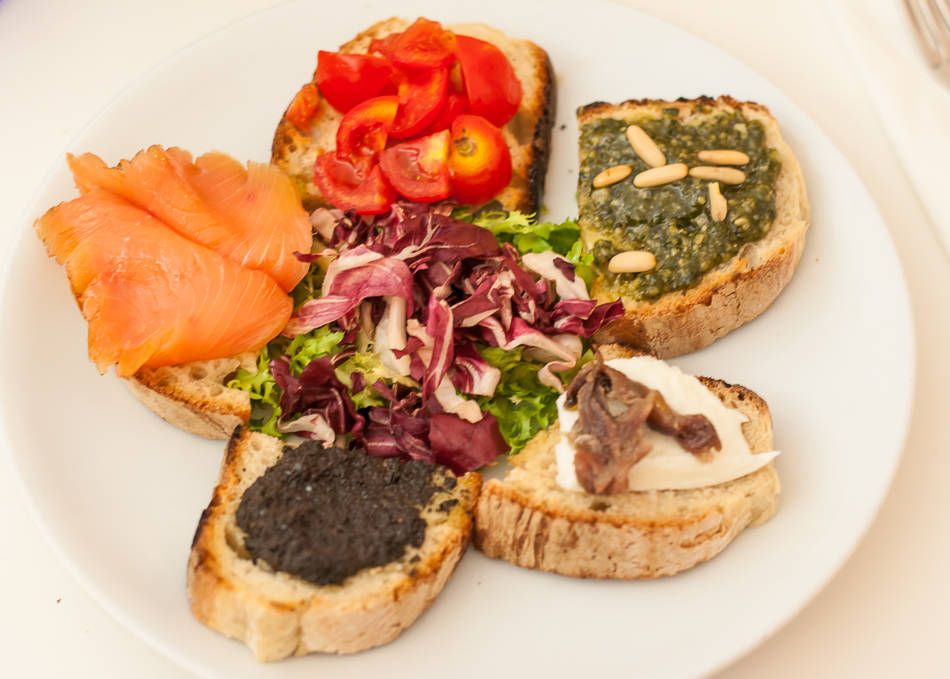 Sibà: Green salad – apple – radish – walnuts – chèvre cheese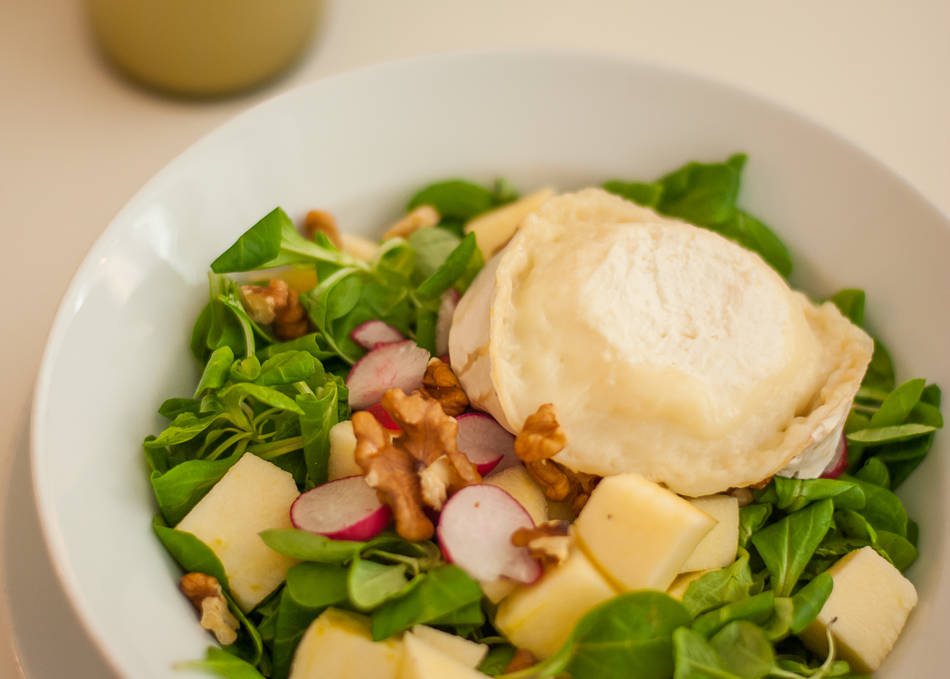 Cold pasta with cherry tomatoes, mozzarella and rucola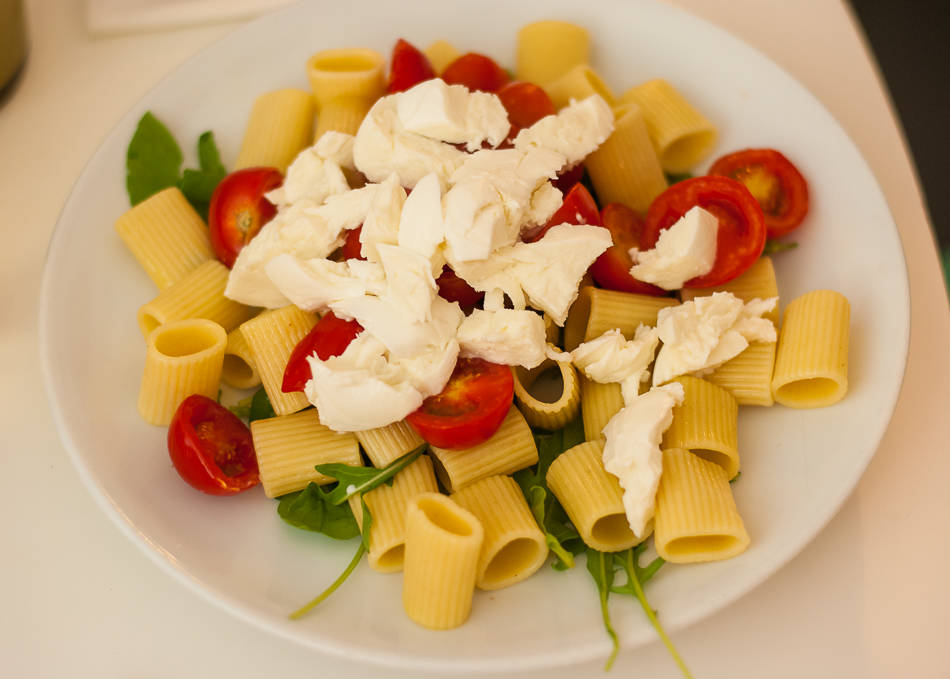 From Piazza di Spagna, walking north on any of the three main shopping streets that are Via del Babuino, Via del Corso, or Via di Ripetta will lead you straight to Piazza del Popolo. The large urban square was once the starting point of the most important route to the north as well as a place for public executions…
Piazza del Popolo with its Egyptian obelisk and Porta del Popolo.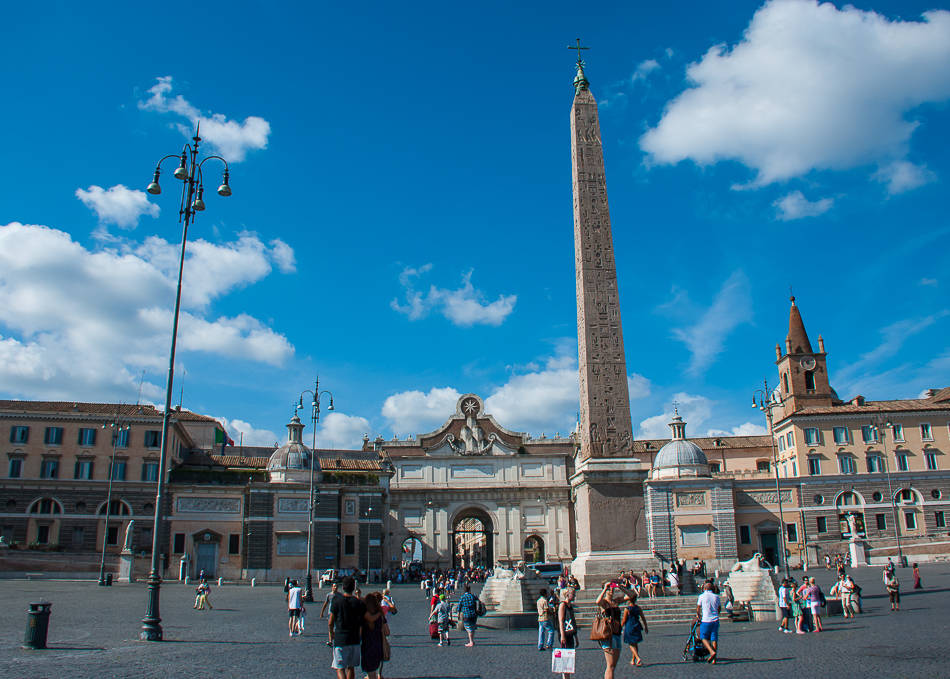 Santa Maria dei Miracoli and Santa Maria di Montesanto – two churches facing the northern gate often called the 'twins'.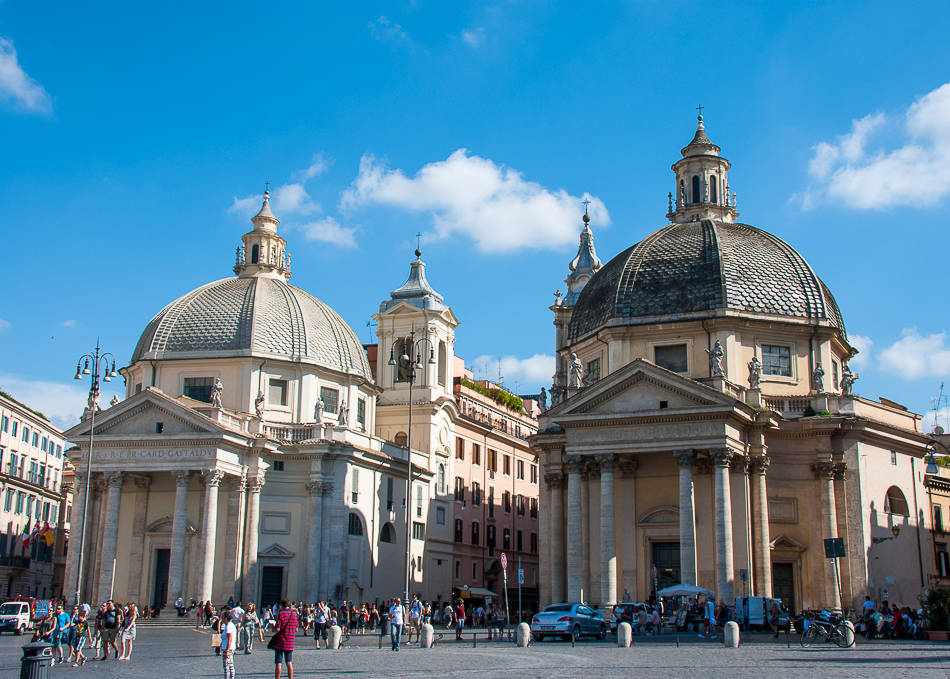 Fontana della Dea di Roma at the foot of the Pincio Gardens to the east of the Piazza.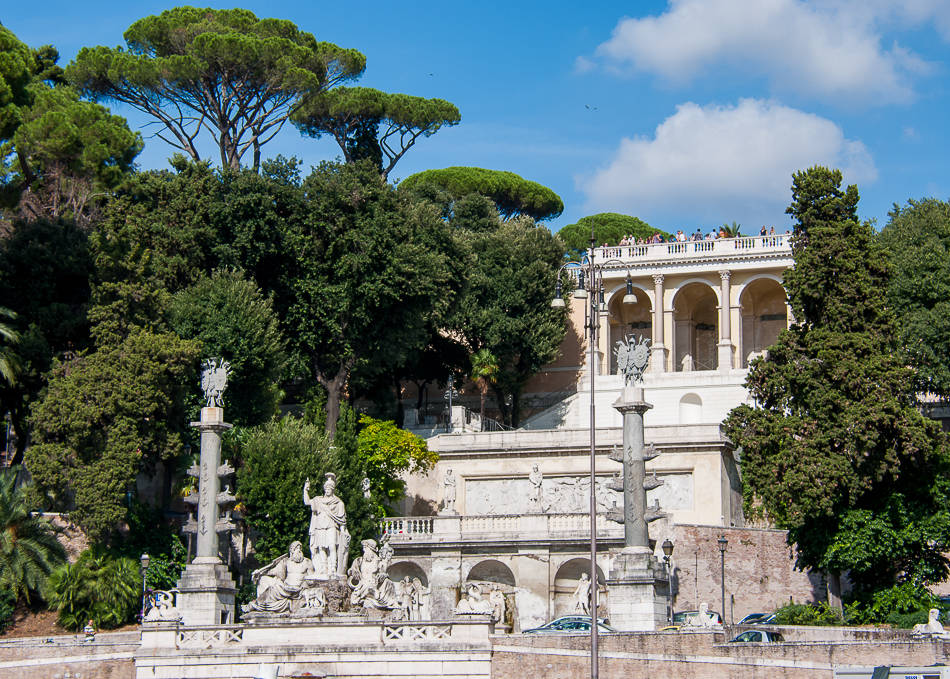 Your first afternoon should definitely conclude with an Italian aperitivo (pre-dinner drink) and I couldn't recommend more a stop at the legendary Harry's Bar on Via Veneto.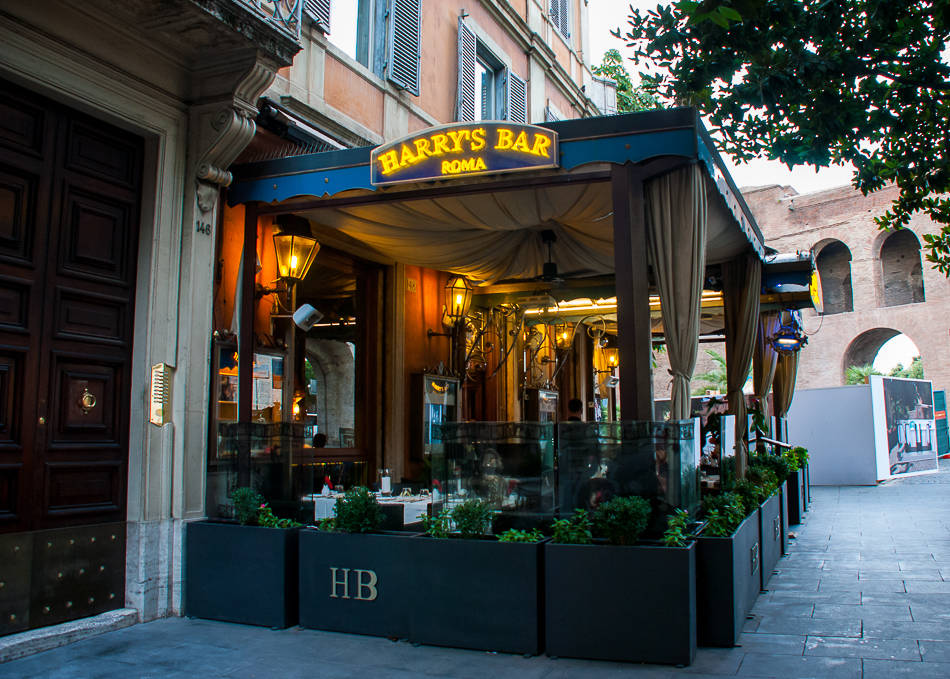 Made famous when it was featured in Fellini's classic film La Dolce Vita, make sure to step inside to soak in the old world, glamorous atmosphere and picture in the old regulars like Sophia Loren and Frank Sinatra.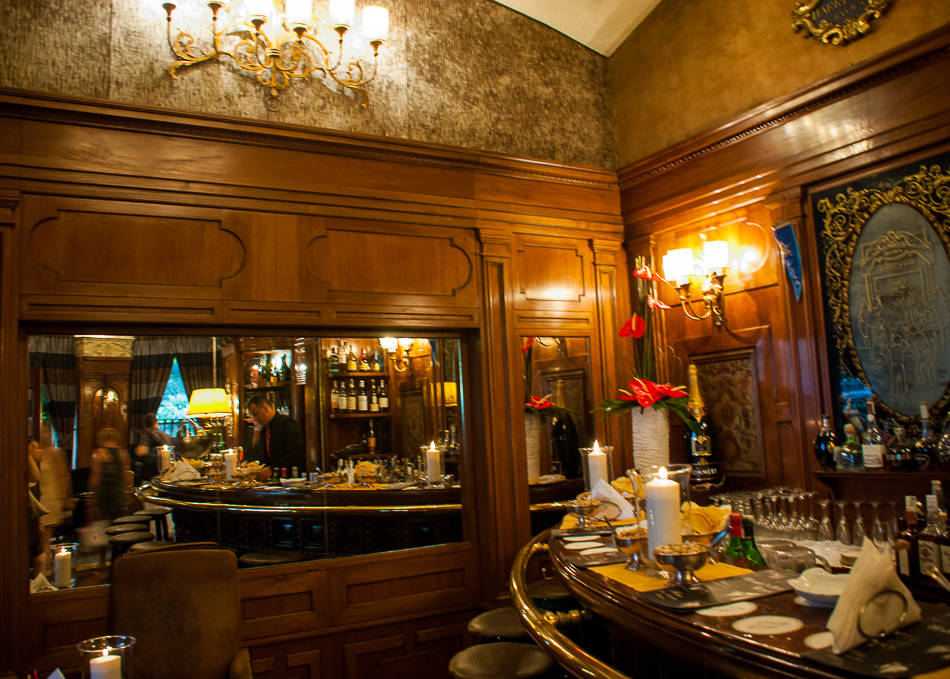 The cocktails, understandably some of the priciest in the city, are expertly crafted and worth the splurge, accompanied by delicious and upscale snacks far from the usual peanuts and chips.
Aperitivo time!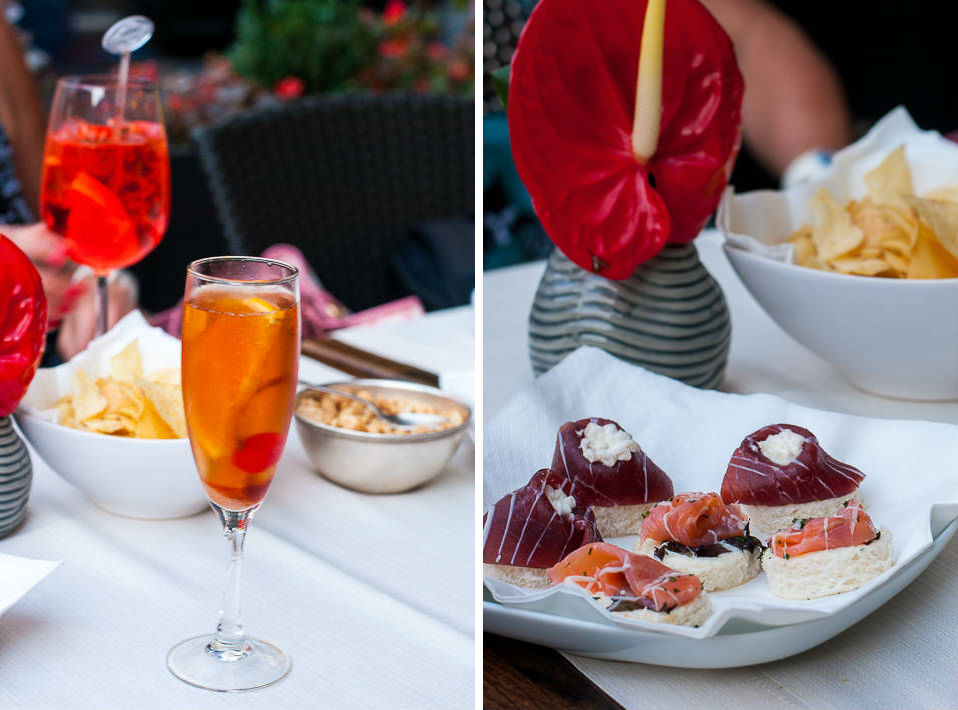 For dinner, head over to Due Ladroni (The Two Thieves) for superb seafood and classic Italian fare. The well-loved Roman institution is a favorite of the media set and packed to the gills most nights so booking is essential.  They have a very pleasant outdoor seating area on the Piazza Nicosia in the warm season.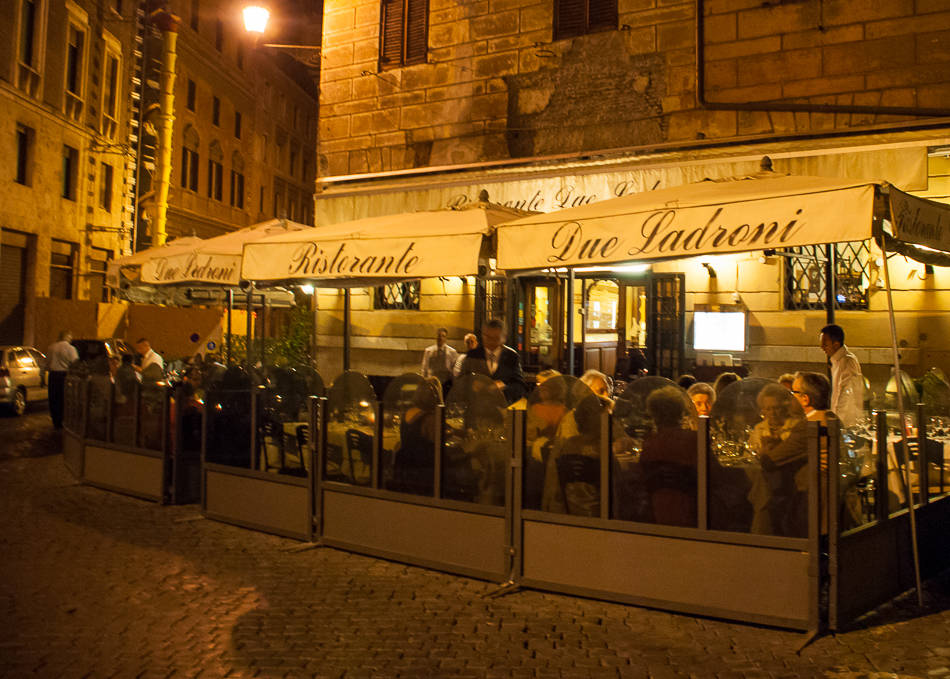 With another full day ahead, a little Italian breakfast of cappuccino and cake (or cornetto) is the preferred way to get started.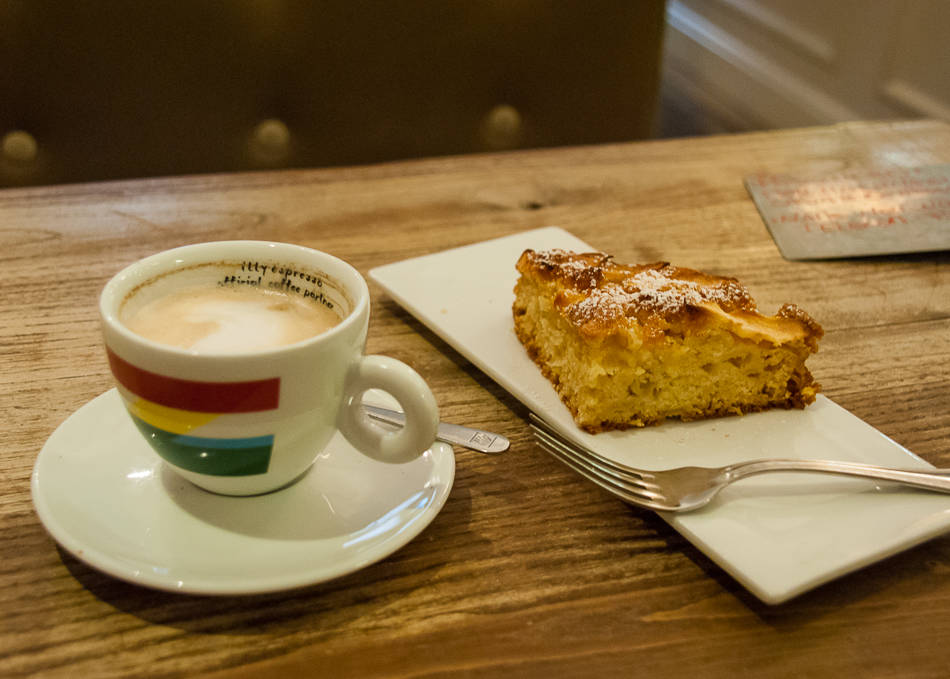 A stroll anywhere in Rome is likely to bring you face to face with the multitude of lavish palaces dotted around the city centre, such as Palazzo Barberini, housing the National Gallery of Ancient Art.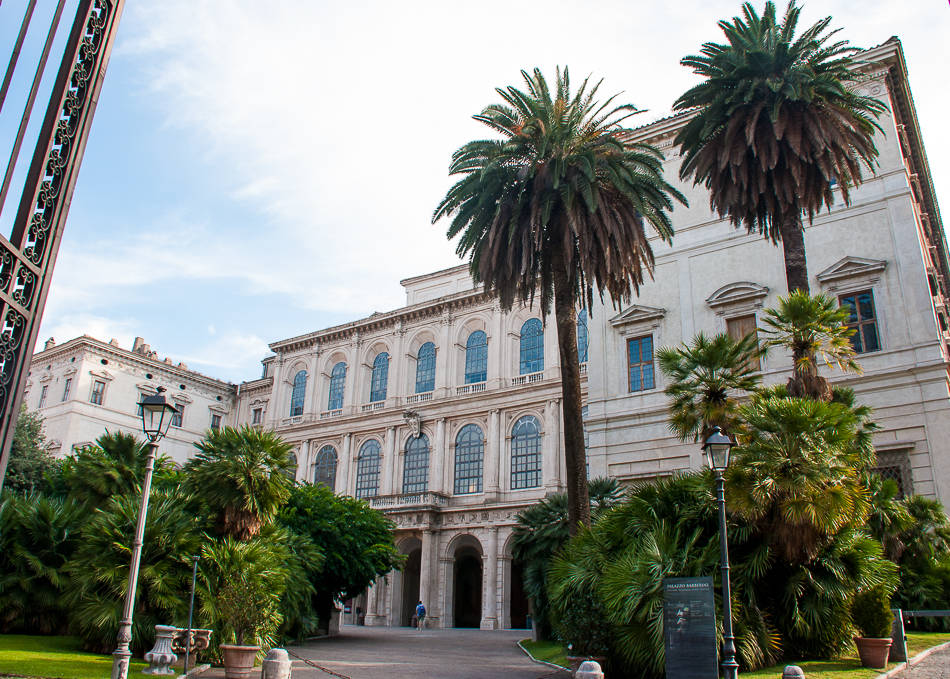 As you get closer to the centre, ancient ruins start appearing in-between the stately buildings, hinting at what is soon to appear nearby…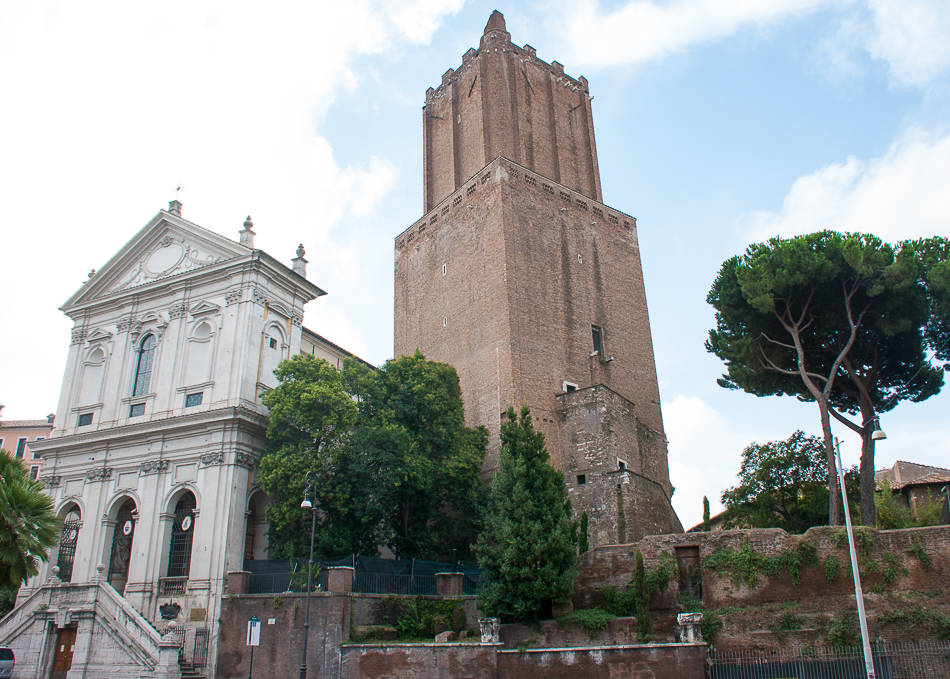 Best tackled in the morning to avoid both the masses and unforgiving sun rays, the Coliseum in the city centre is a sight to behold.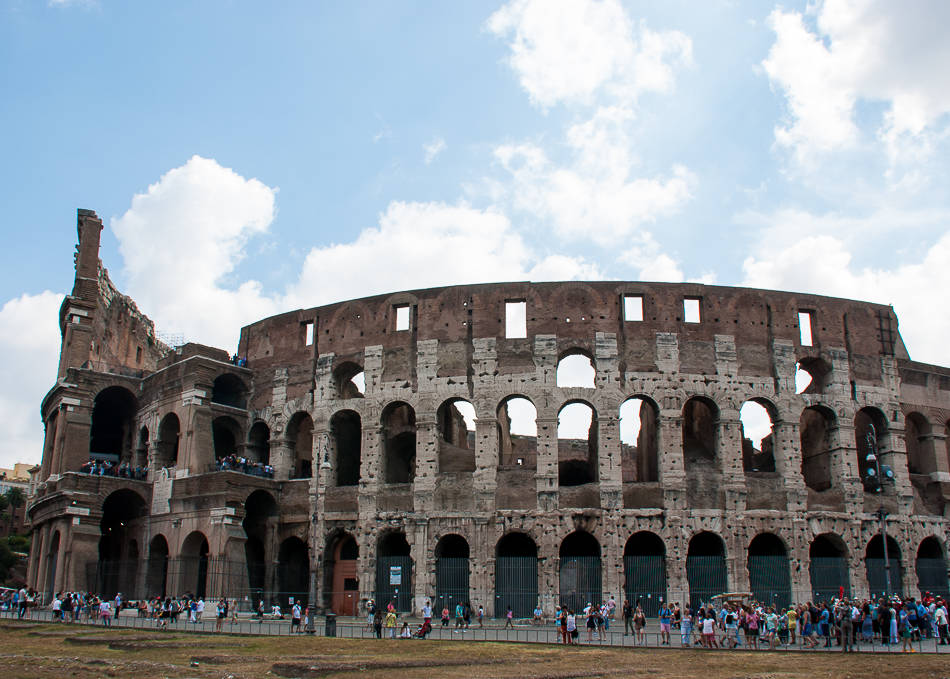 The largest amphitheater in the world had me transported back for a while into my childhood's Asterix days and marvel at the monumental structure, almost seeing the gladiators fighting below.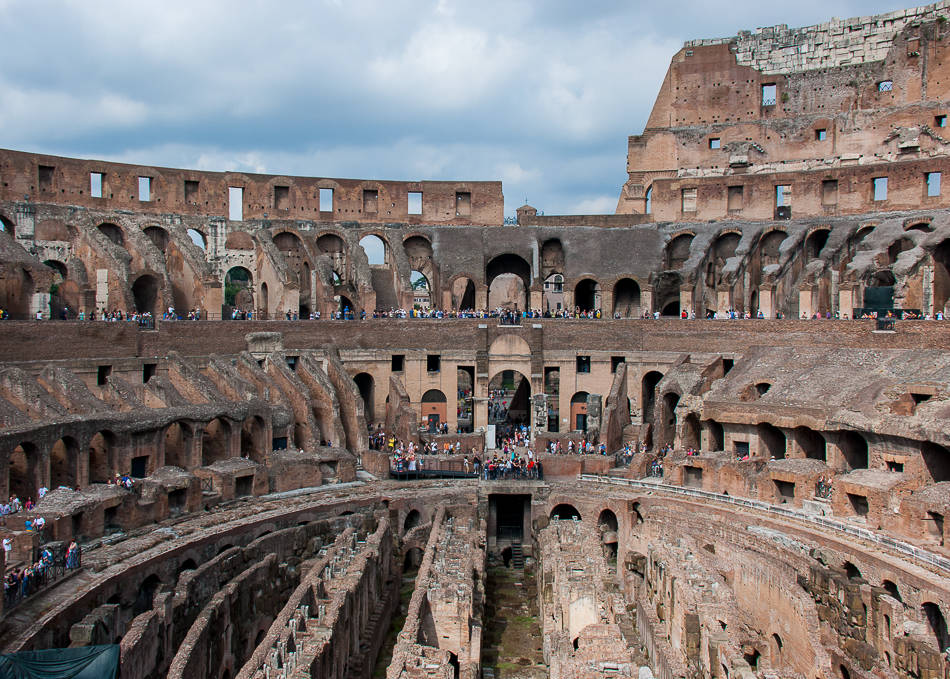 Just west of the Coliseum lay the expansive Roman Forum.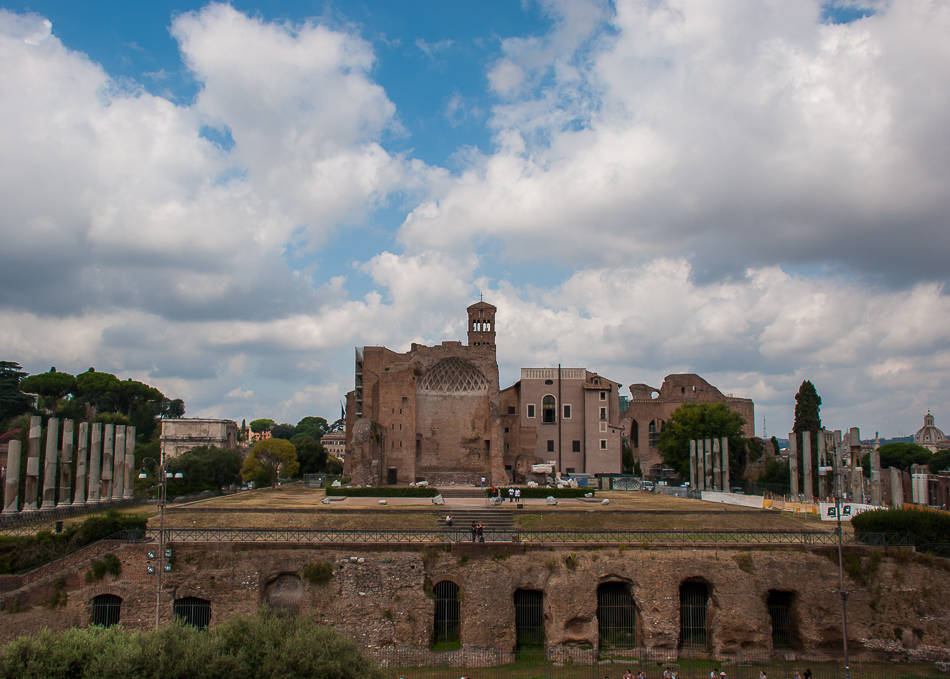 What first began as a marketplace became the economic, political, and religious center of all Rome some 2,000 years ago.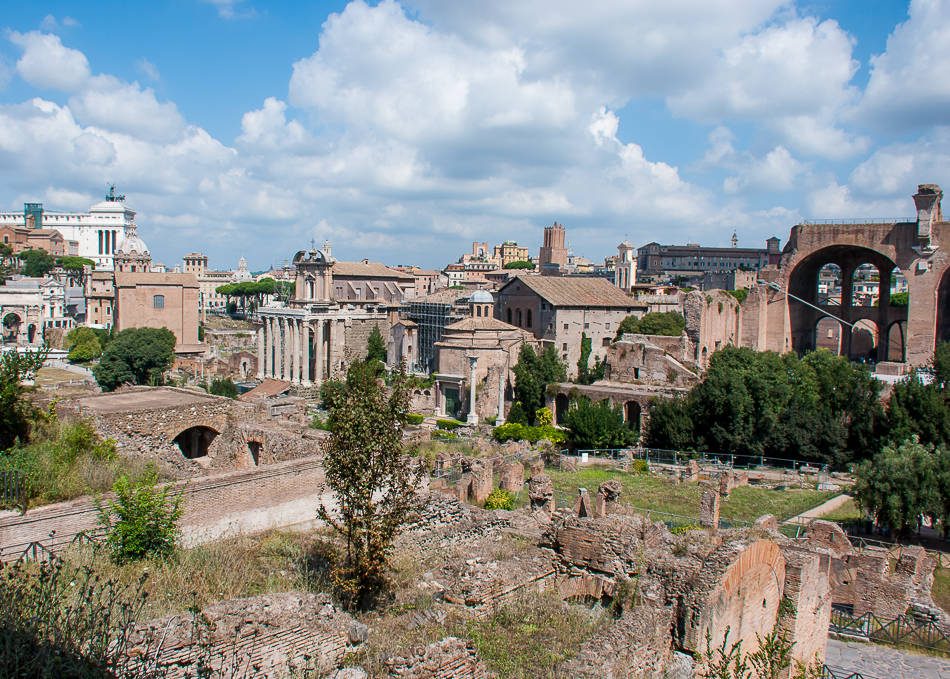 You can literally stroll for hours among the ruins of stately temples, palaces, and shops and bask in the enduring romance of the place.
The remains along the main street form an enchanting chaos, only showing fragments of their former splendor and yet still managing to impress vividly those who walk the grounds.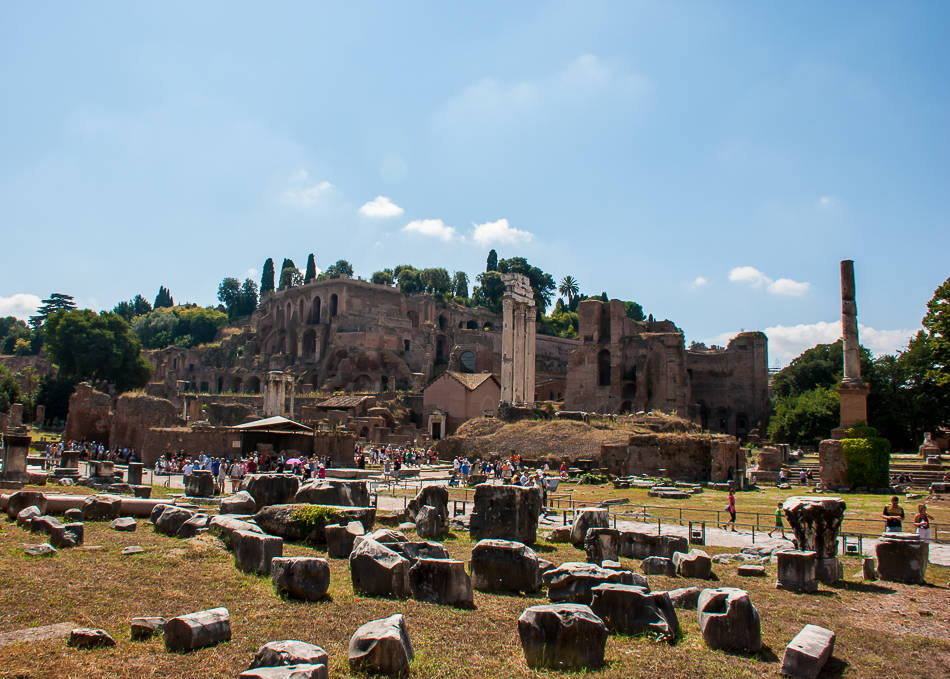 Trajan Forum – Remains of the Roman square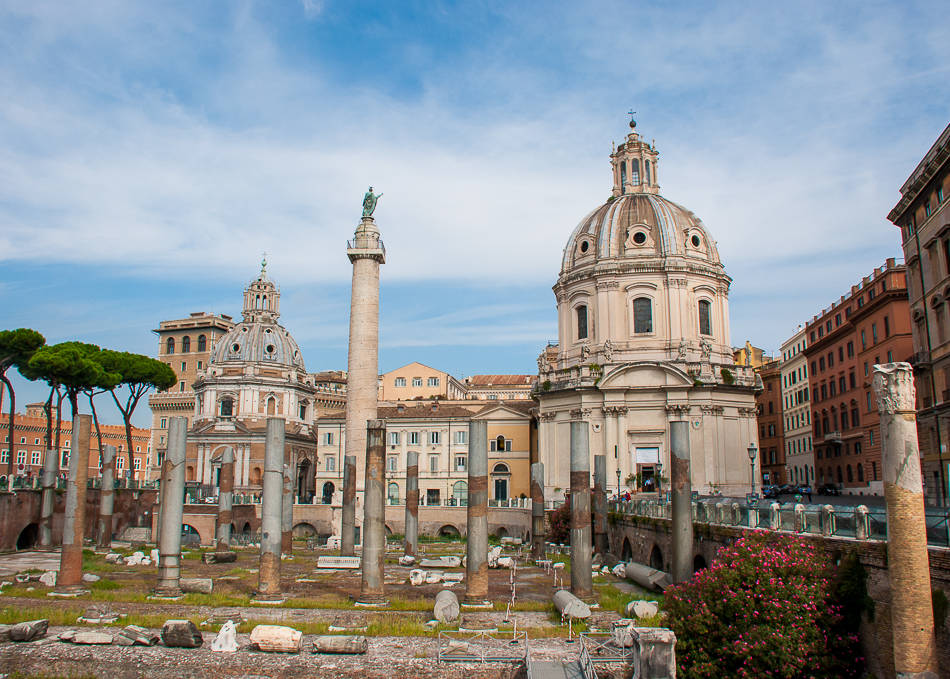 View of the Altar of the Fatherland and Trajan's Column.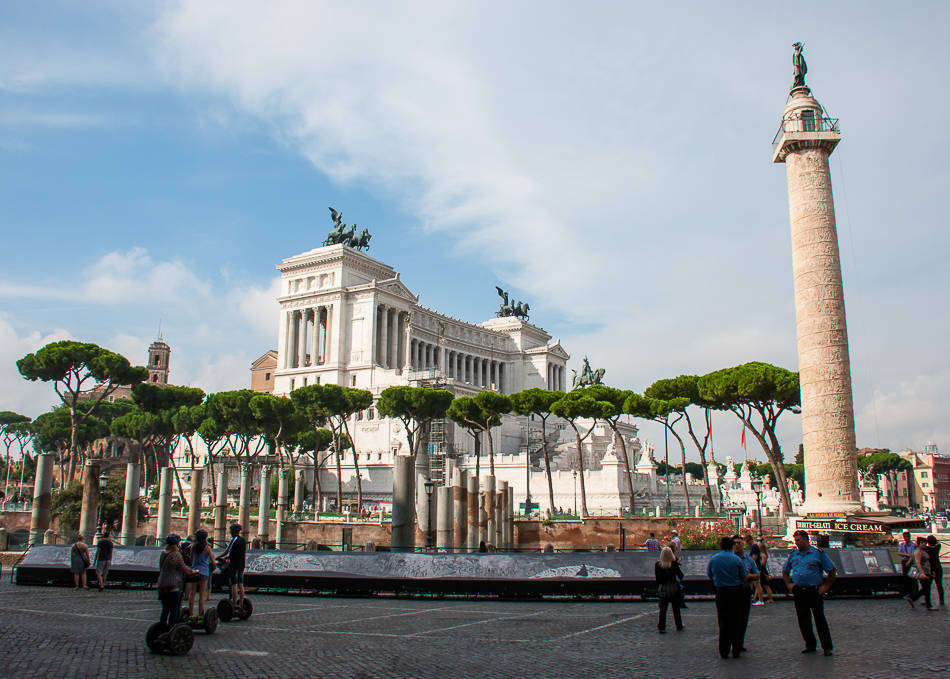 To the north of the Forum, the unmissable Altar of the Fatherland (Altare della Patria) is the largest national monument in the country.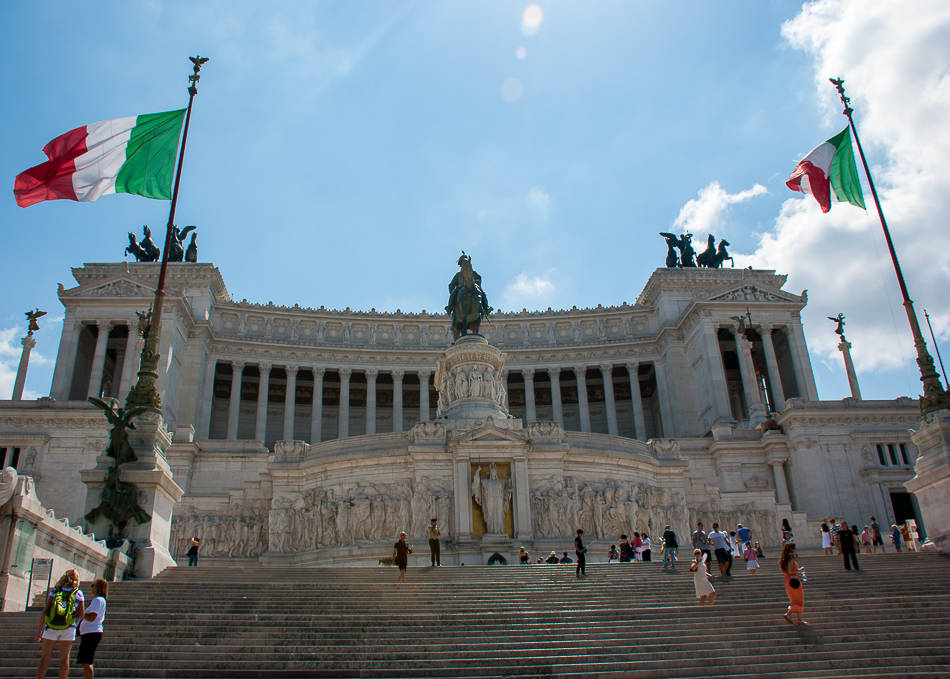 Built to commemorate the unification of Italy and honour Victor Emmanuel II, Italy's first king, it offers splendid views over the old town.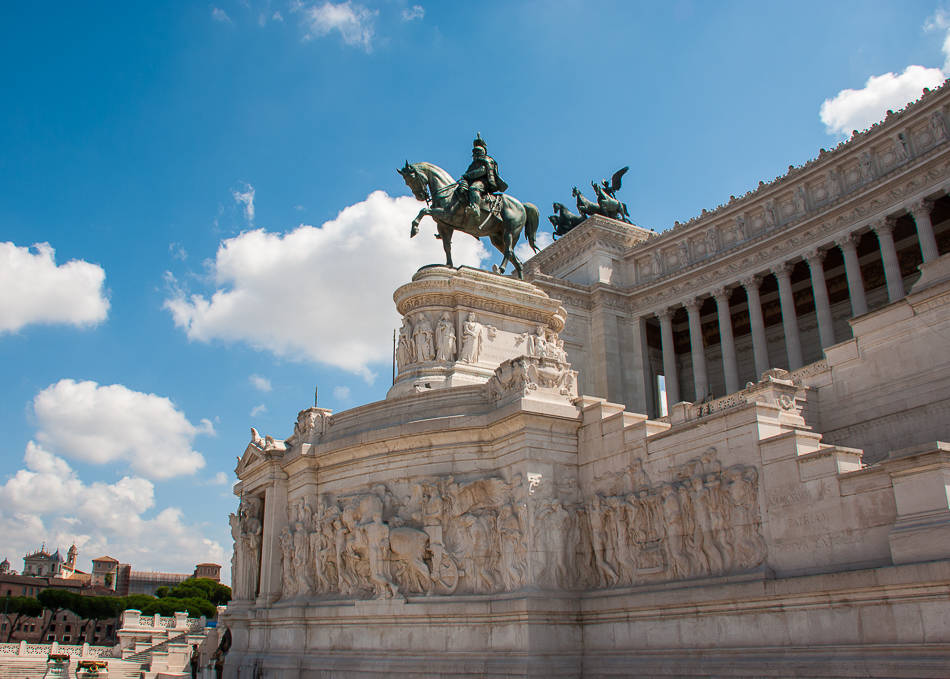 It is well worth coming back in the evening for a memorable light show over the forum ruins.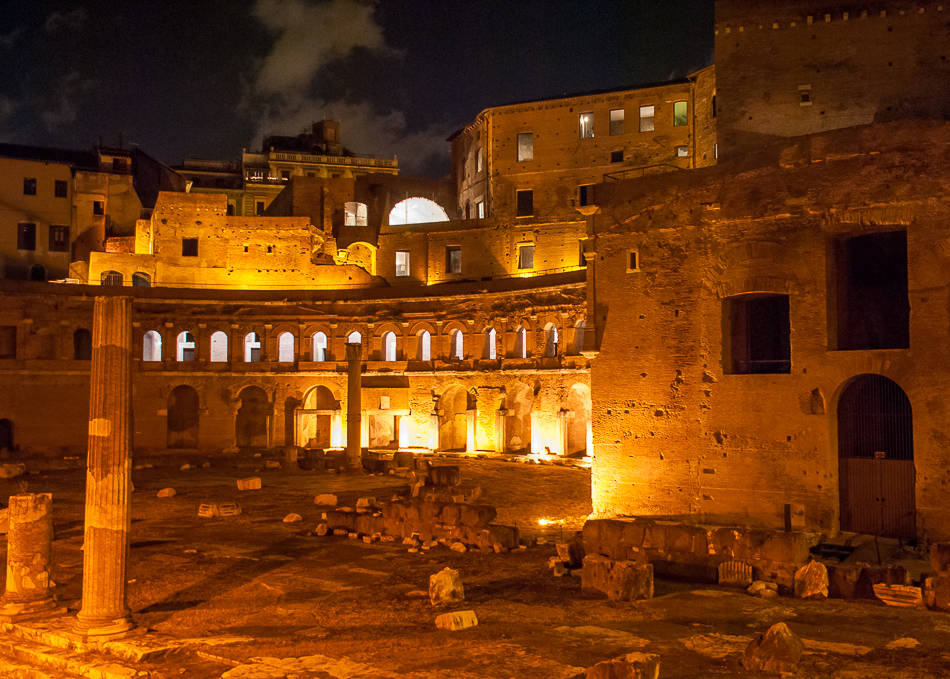 With all this sightseeing you'll surely need a pick-me-up, and thankfully you'll then be within walking distance of Rome's best coffee shop (some even say the world!) – Sant'Eustachio. Always crowded, locals and tourists alike flock here for an espresso to die for in a shop going back to the 30's.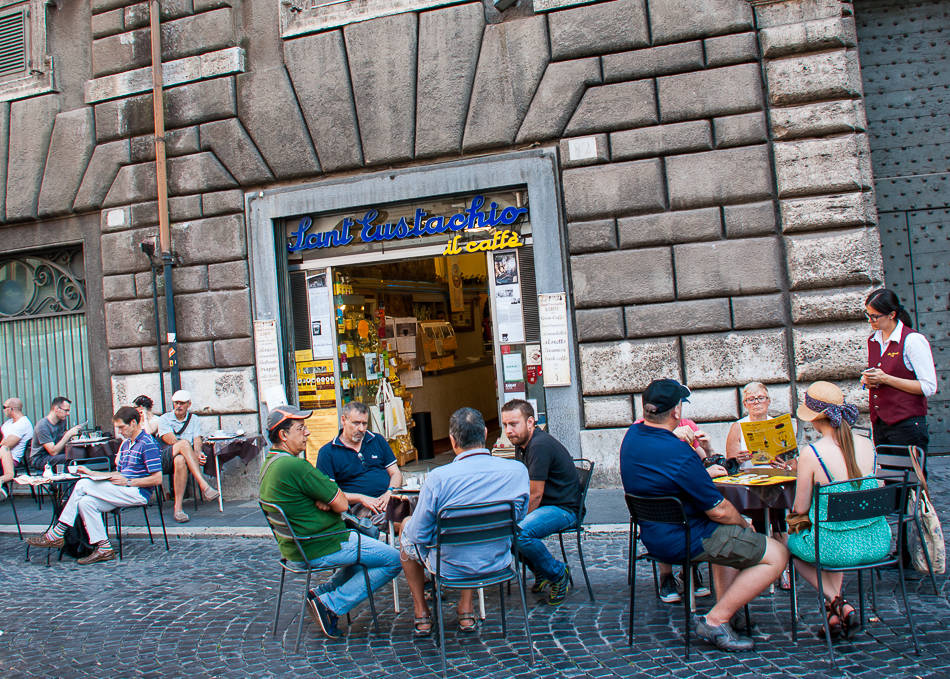 The home-roasted beans (apparently blended with water from an ancient aqueduct) make exquisite concoctions whether you opt for the signature 'Gran Cafe' (a larger espresso) or some other specialties such as the granita (frozen coffee topped with whipped cream) or mousse al caffè (a sweet tasting cream made with strong coffee, sugar, eggs and whipped cream).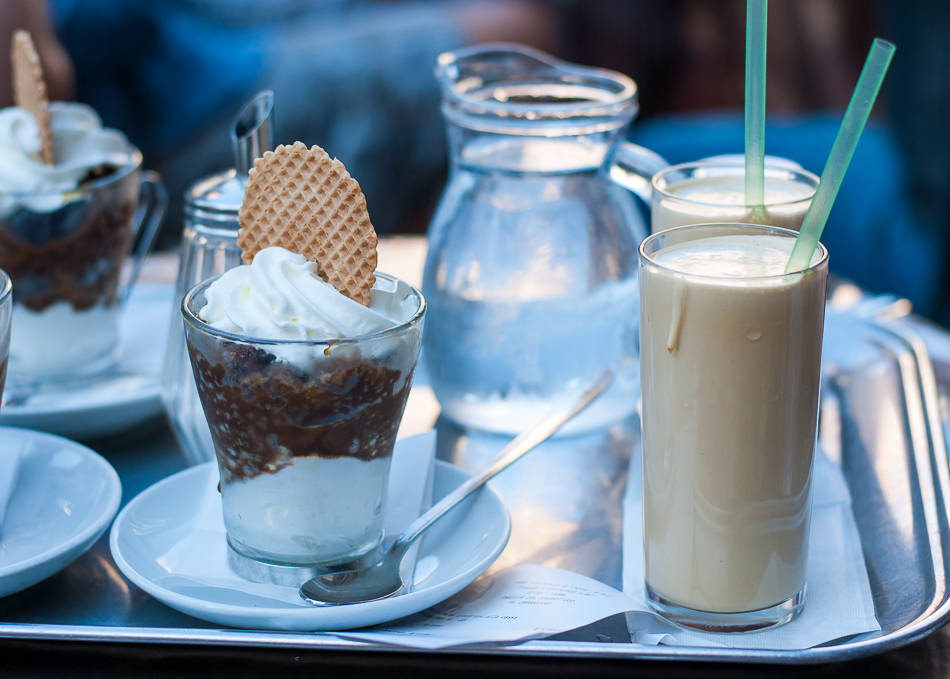 Now you should be ready for some more historical sightings and that's perfect since you'll be just a few steps away from the Pantheon, Rome's famous "Temple of All the Gods".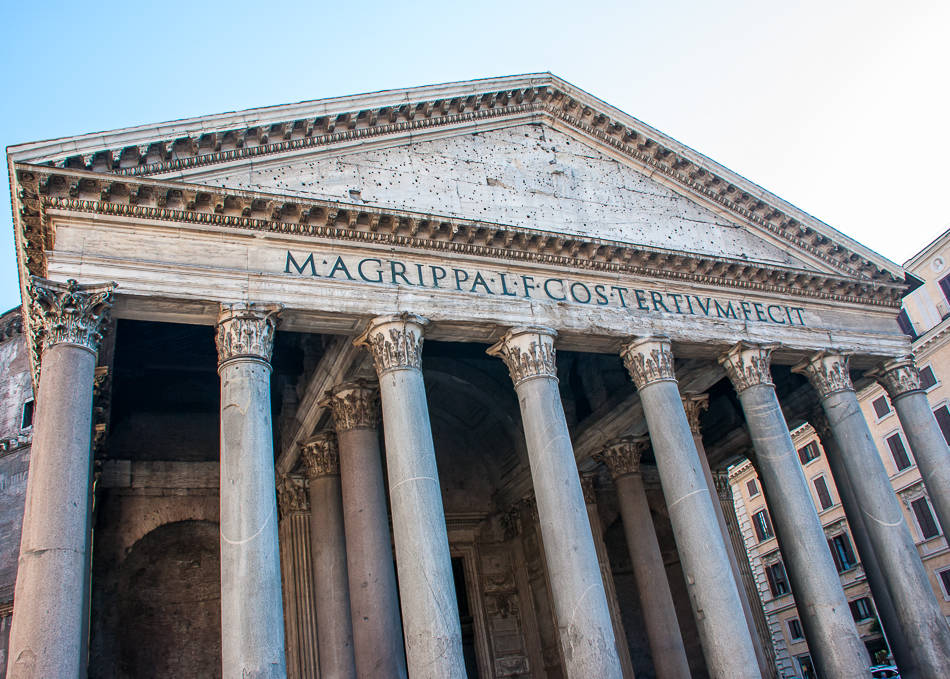 The best preserved building from ancient Rome (it is after all 2,000 years old) has a magnificent dome considered to be the Romans' greatest architectural achievement – so look up and marvel.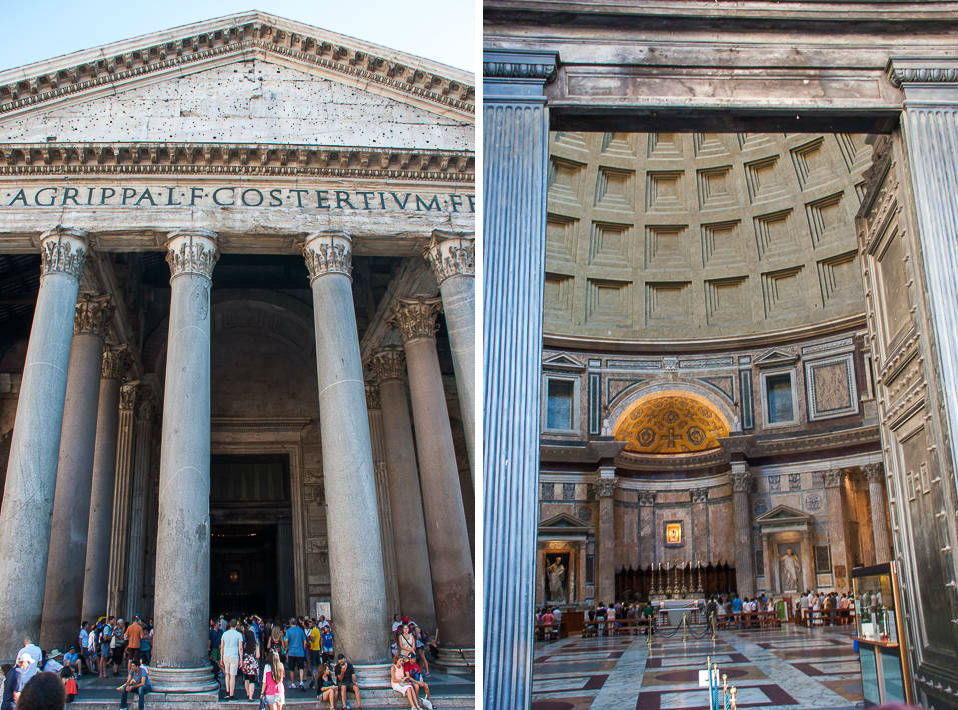 The Piazza della Rotonda borders the Pantheon and can barely contain the crowd of onlookers.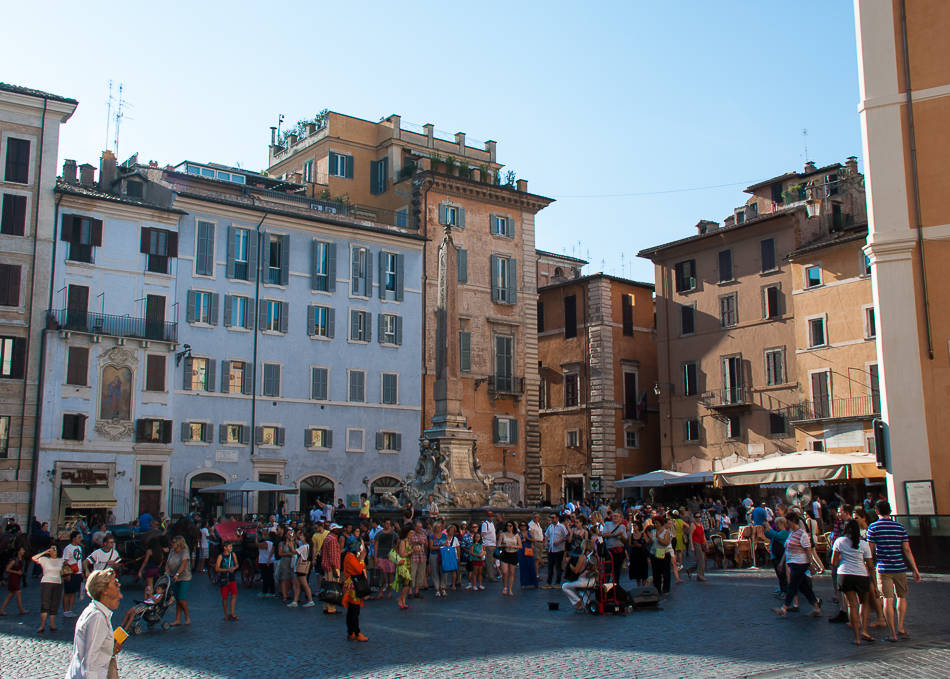 True, Rome does have plenty of squares, but none as beautiful as the nearby Piazza Navona!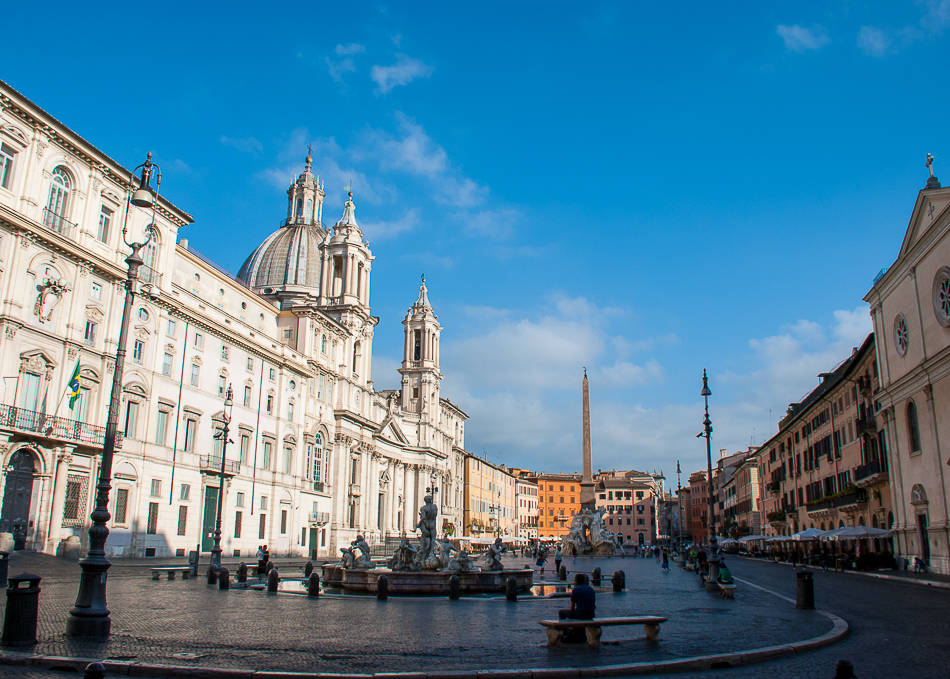 There's the sheer size of it, the imposing baroque church, and no less than three fountains! You'll want to take advantage of the many outdoor cafes to sit down and admire the enchanting setting.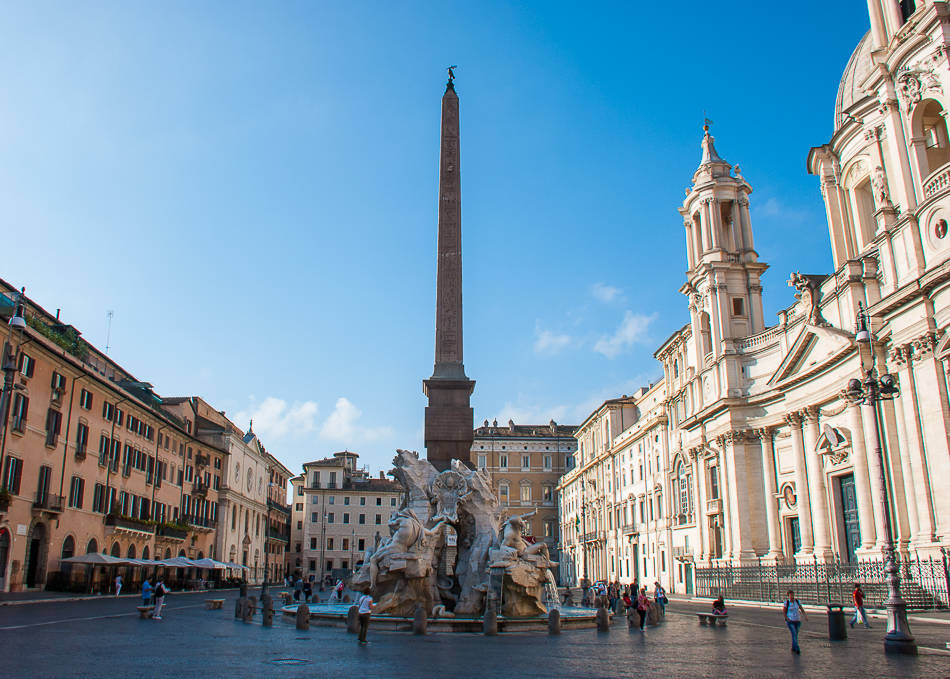 Walking south, another piazza is worth a look – Campo de' Fiori. If you get there before 2pm you'll be treated to a lively market with people bustling among the fruit and vegetable stands, and at night a hub for nightlifers.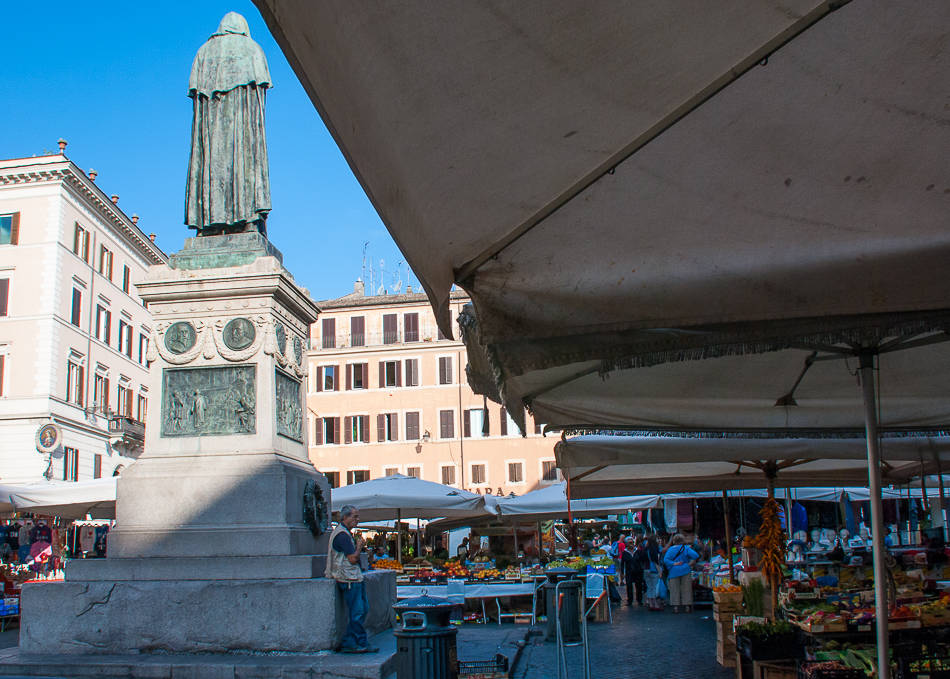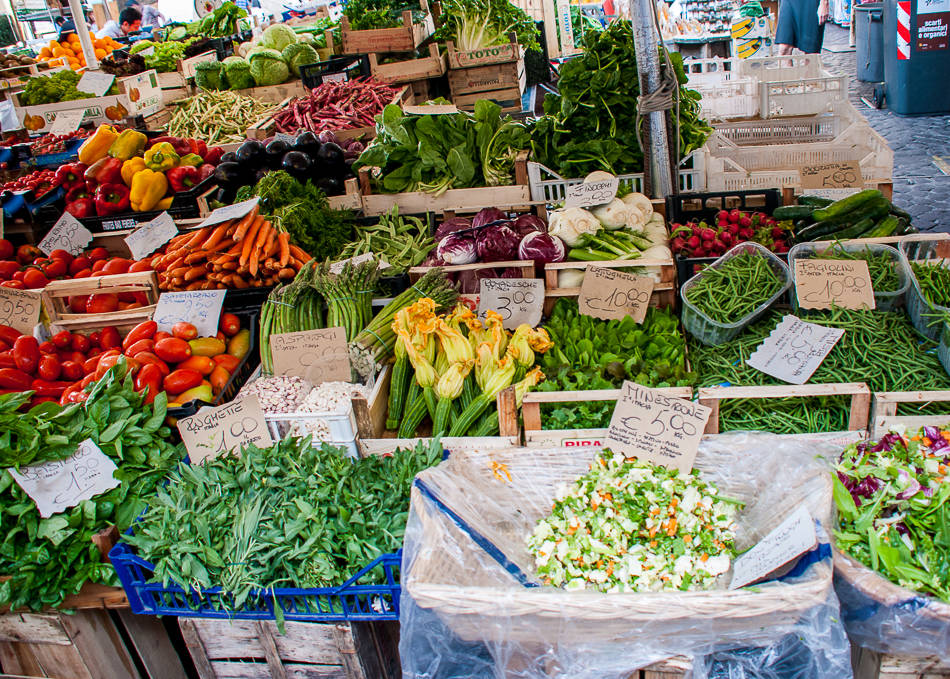 Time for lunch and a full-on Roman pizza experience at Da Baffetto.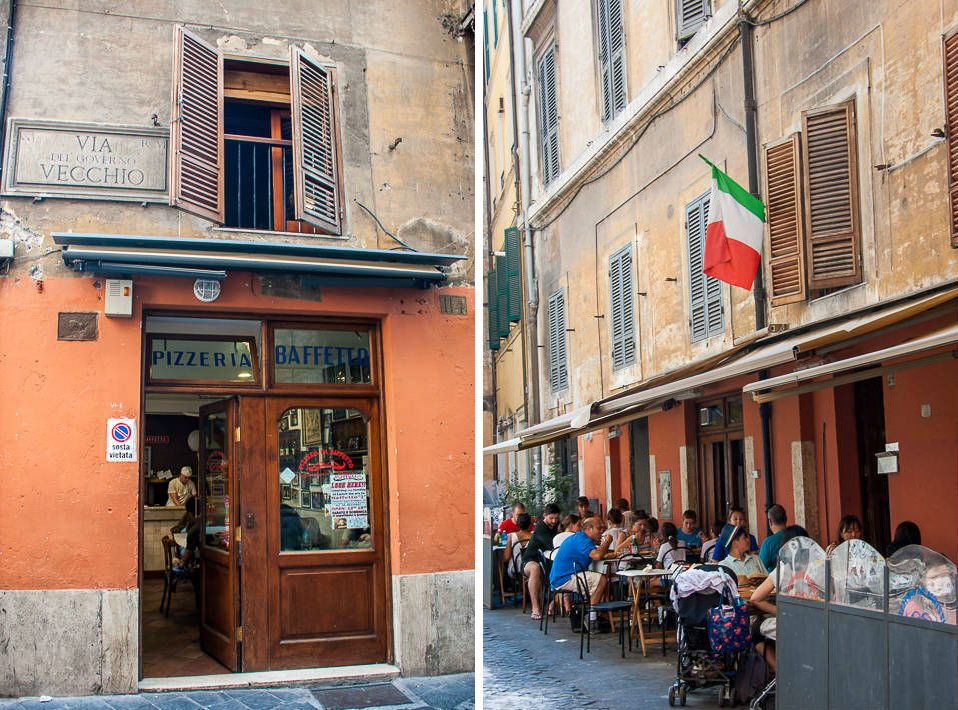 Everyone has their favorite pizza, but I say this is the way they were always meant to be and by far my favorite, with a super thin crust, lightly charred, and the lightest and simplest of ingredients.
The area is filled with adorable courtyards, tiny cobblestoned streets, and the ubiquitous fountains so just wander around for a while going west to reach the river.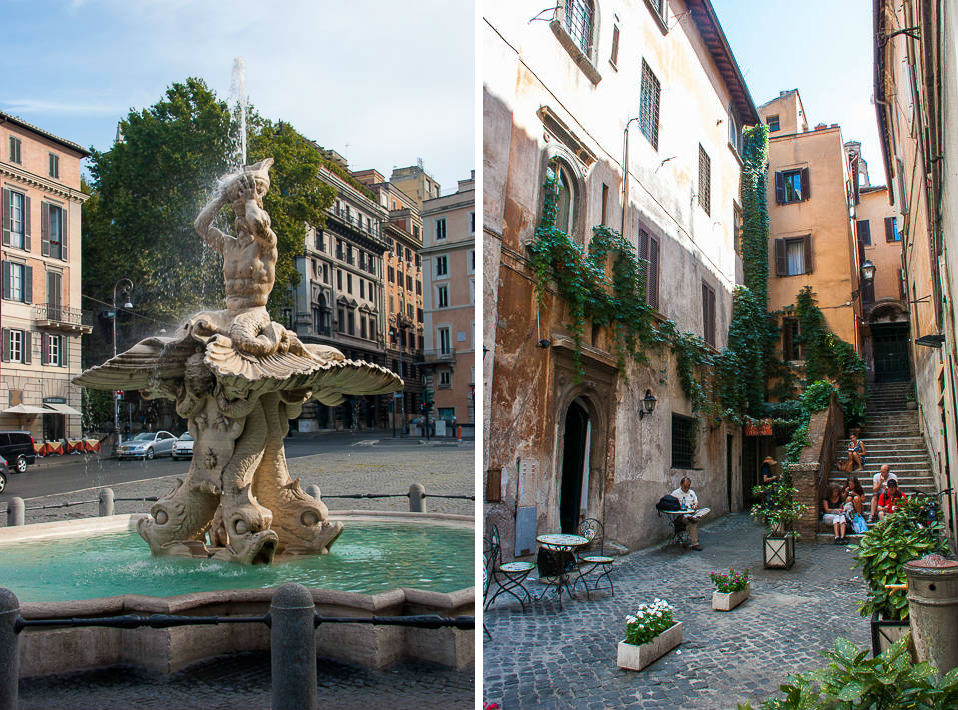 A stroll along the banks of the Tiber will award you with great views of some of Rome's attractions, such as Castel Sant'Angelo…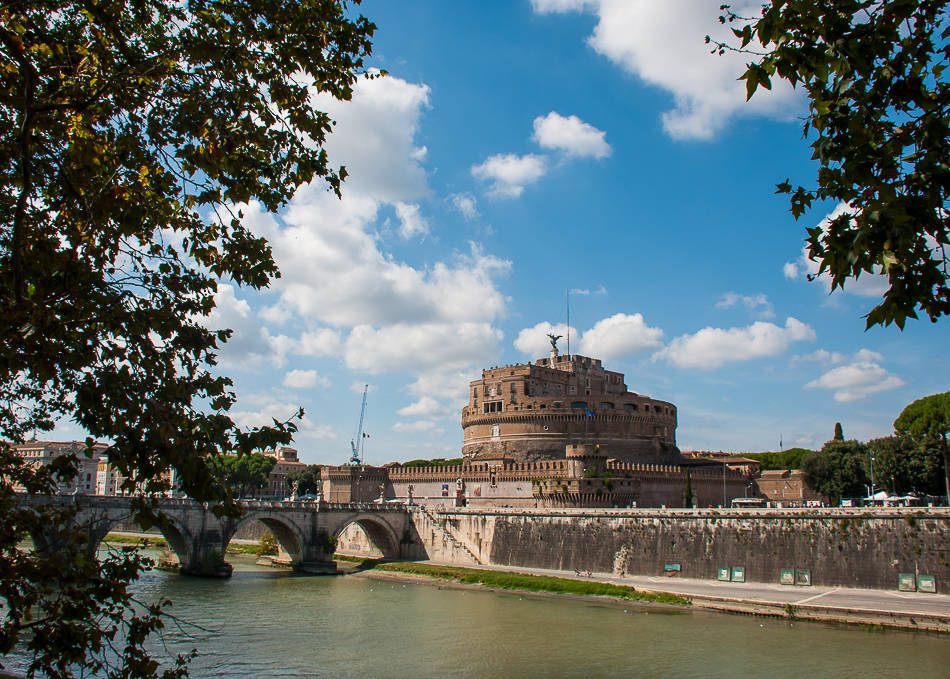 …and the imposing Palace of Justice.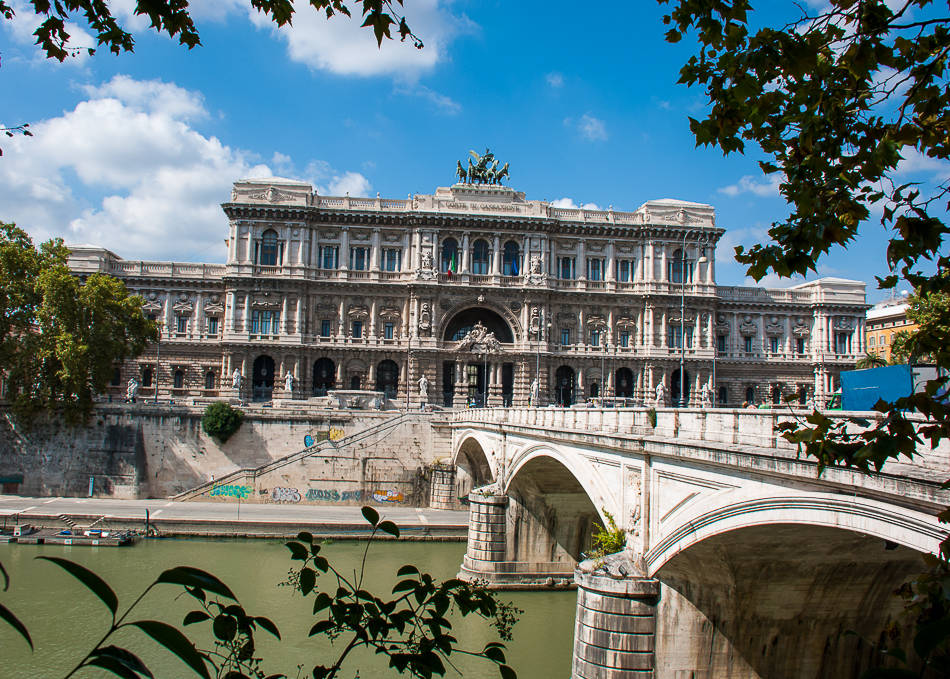 Back east towards the city centre, an afternoon gelato stop is in order at Rome's oldest ice cream parlor Giolitti.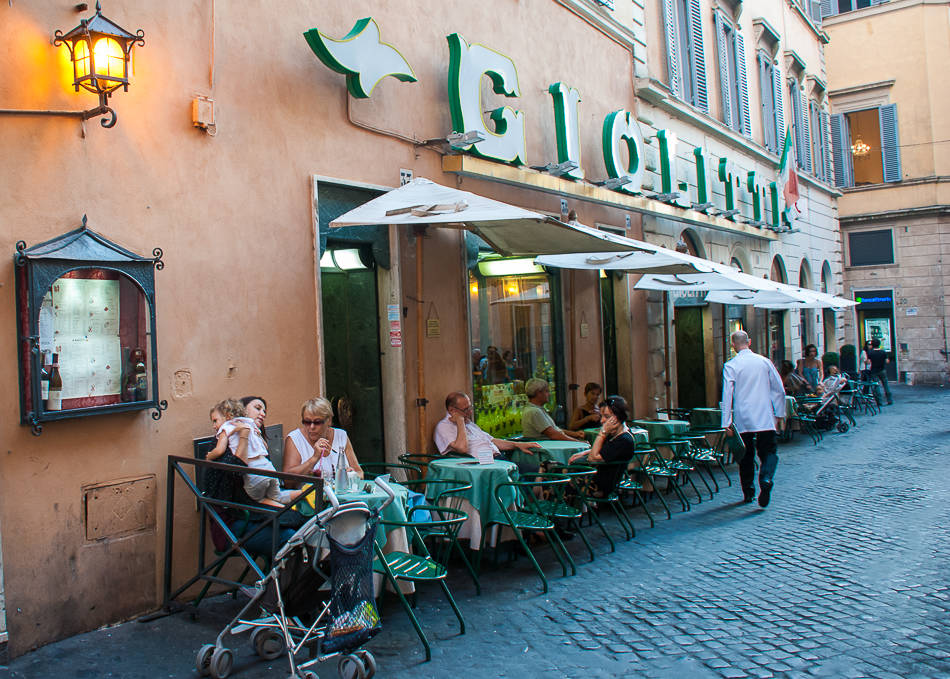 The city's most famous gelateria artigianale has been serving up scoops since 1900 and it seems it has hardly changed since except for the dizzying array of flavors available now – you'll need plenty of time to make your choice!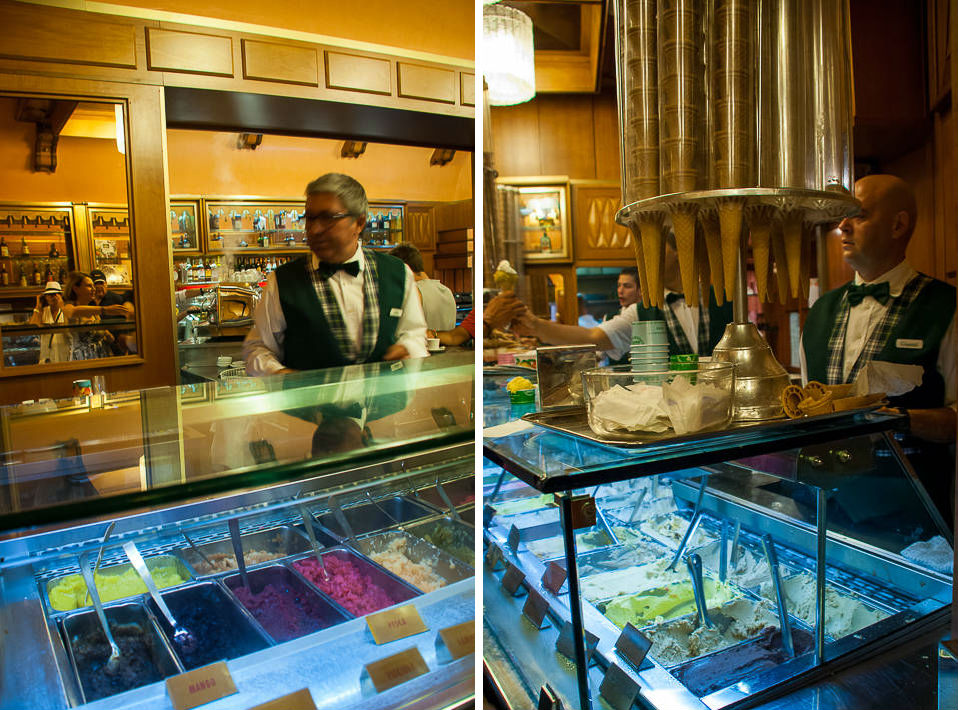 May I suggest the Champagne one? It was divine…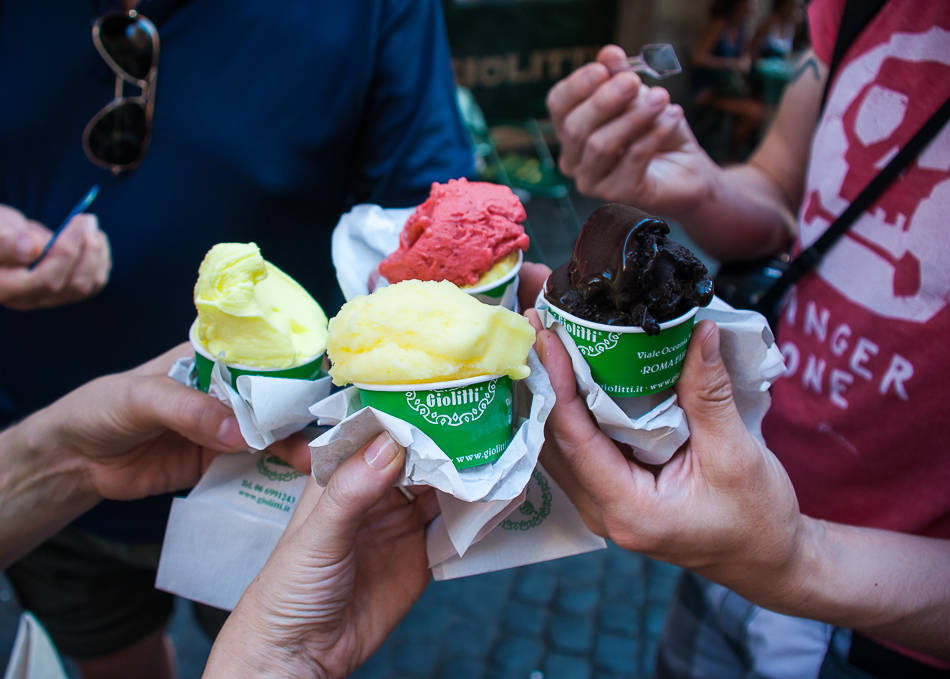 Hopefully this will have opened up your appetite, and what better follow up to today's light pizza than a dinner of Roman pasta? We went to Il Vero Alfredo, the restaurant from the creator of Fettuccine Alfredo, with all the classic looks and celebrity photos covered walls you can imagine.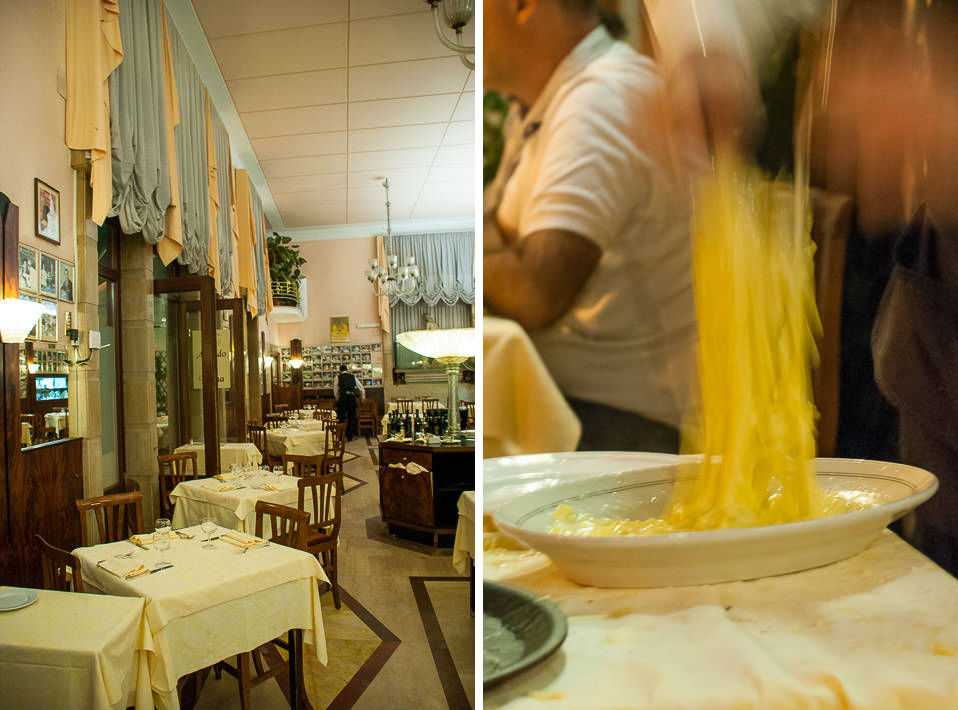 Appetizer: 4 different tastes of zucchinis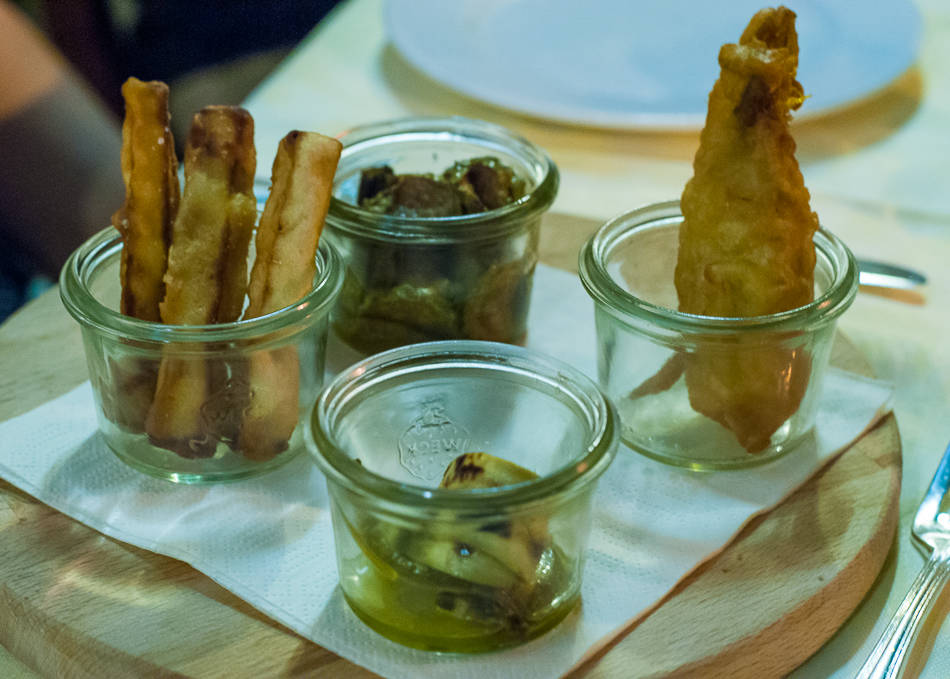 When eating at l'imperatore delle fettuccine, one must obviously order the house specialty – the famous fettuccine Alfredo style. Prepared tableside and slightly different (and much better!) than versions I had back home, it has only three ingredients: fettuccine, butter, and parmigiano-reggiano…enough said!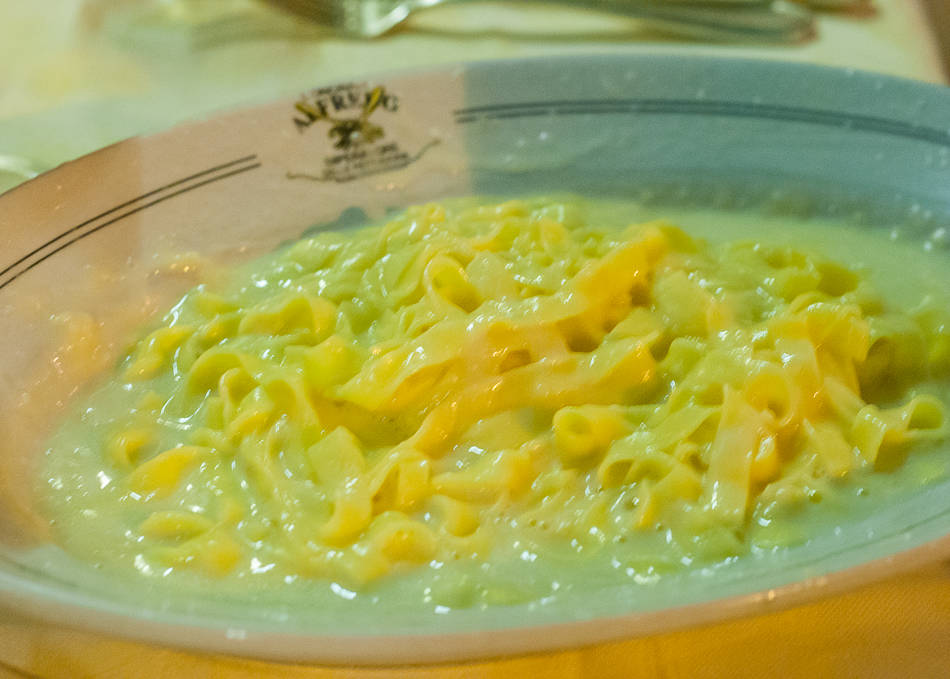 Other pastas on the menu were equally scrumptious, and when in Rome you should definitely get at least one plate of Cacio e Peppe, another one of Rome's traditional pasta dishes. Here again, the simplicity of the 3-ingredients combo (Pecorino Romano cheese, black pepper and pasta) was astounding.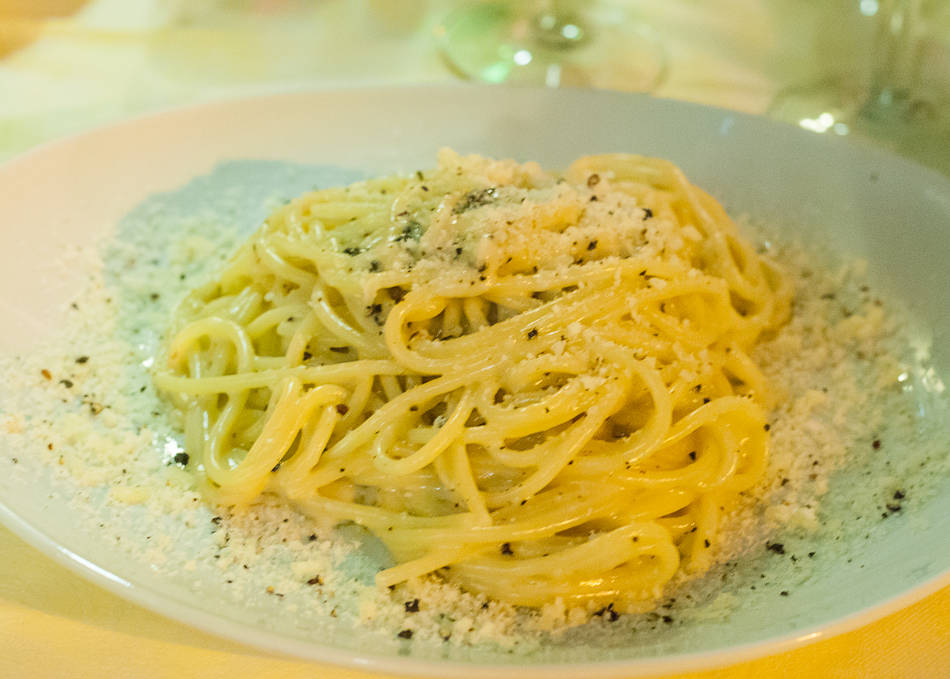 Pasta with simple tomato sauce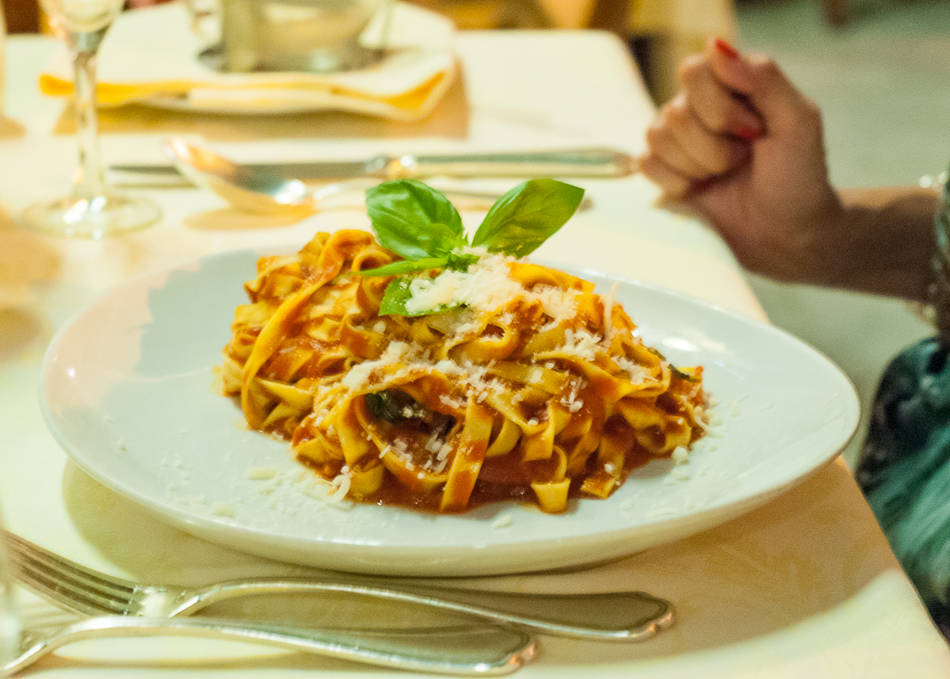 Last but not least on this short break – St. Peter's and the Vatican.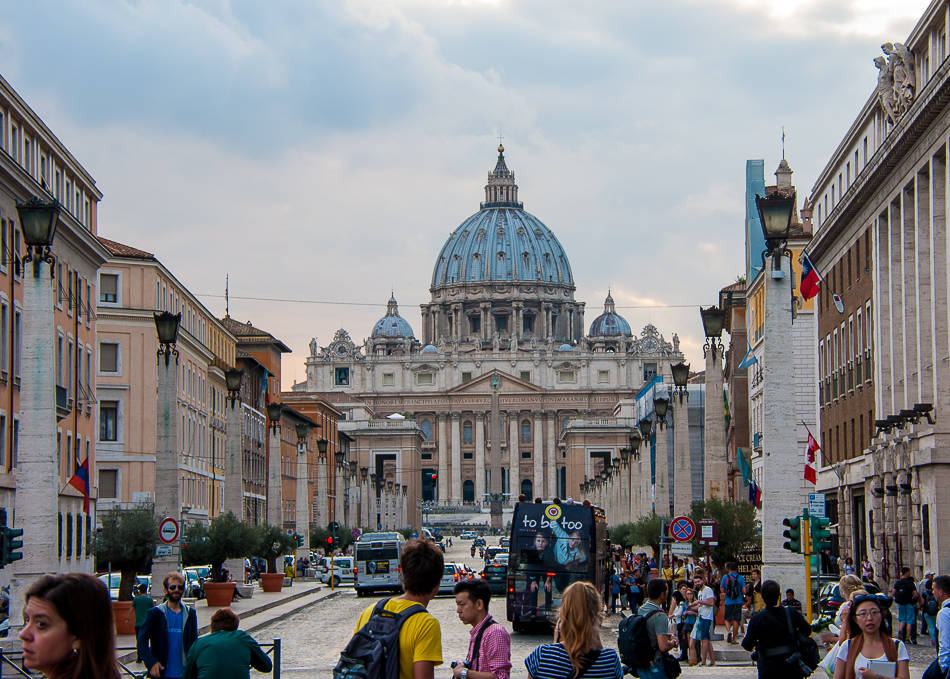 While I couldn't quite fit in a visit to Vatican city, standing in the middle of St. Peter's Square and admiring the basilica is  a must.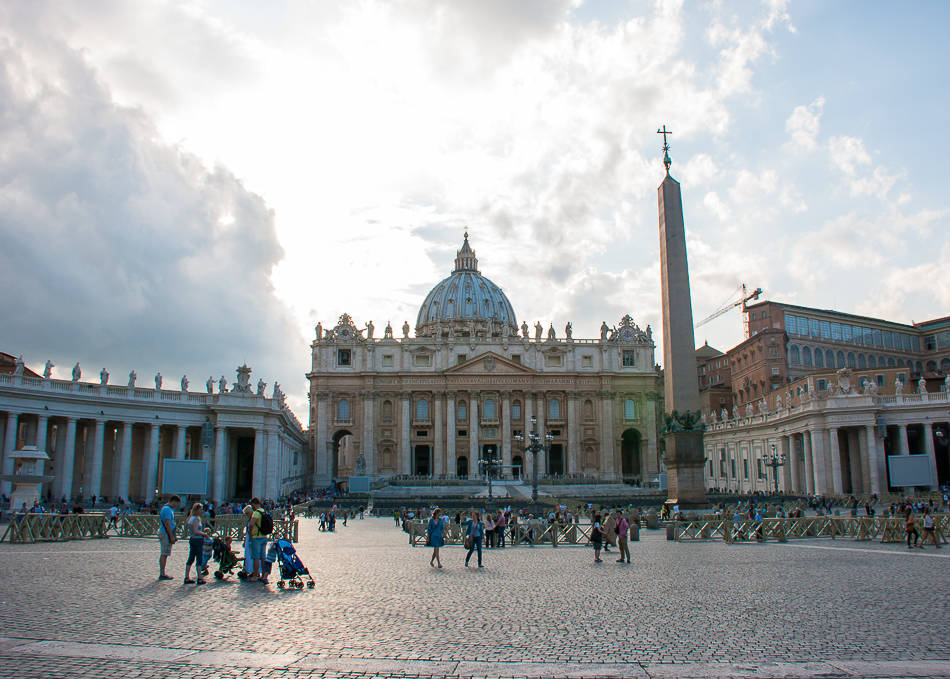 Come dinnertime, L'Arcangelo is a fantastic choice where you'll get to experience a unique type of cuisine inspired by ancient Roman recipes and Renaissance preparations.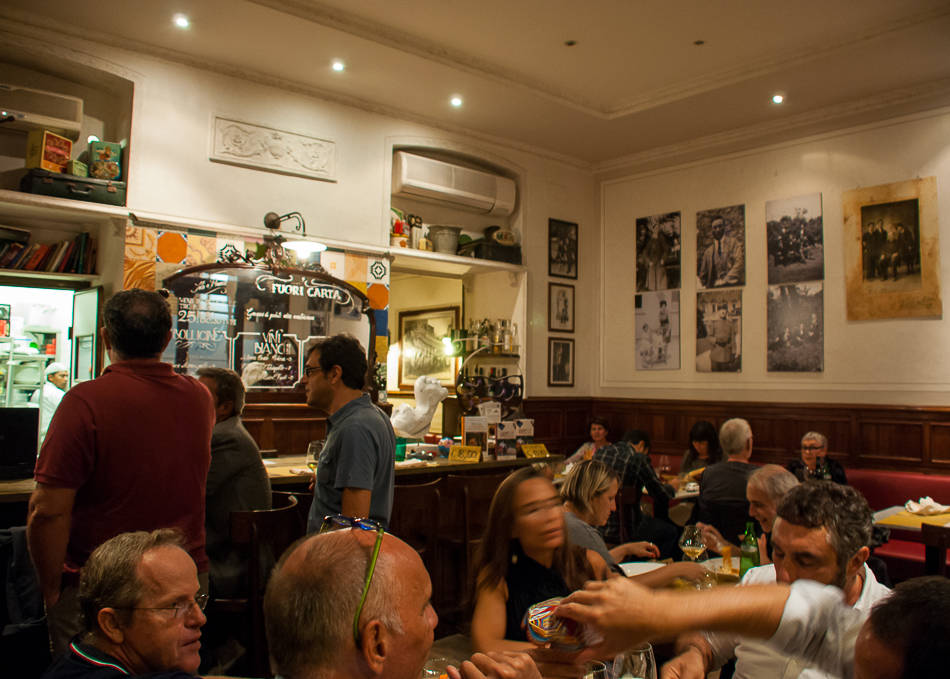 Considered among Rome's finest with a menu that reads like poetry, L'Arcangelo will surprise and delight you with classics as well as more obscure dishes.
Cold vegetable and olive oil soup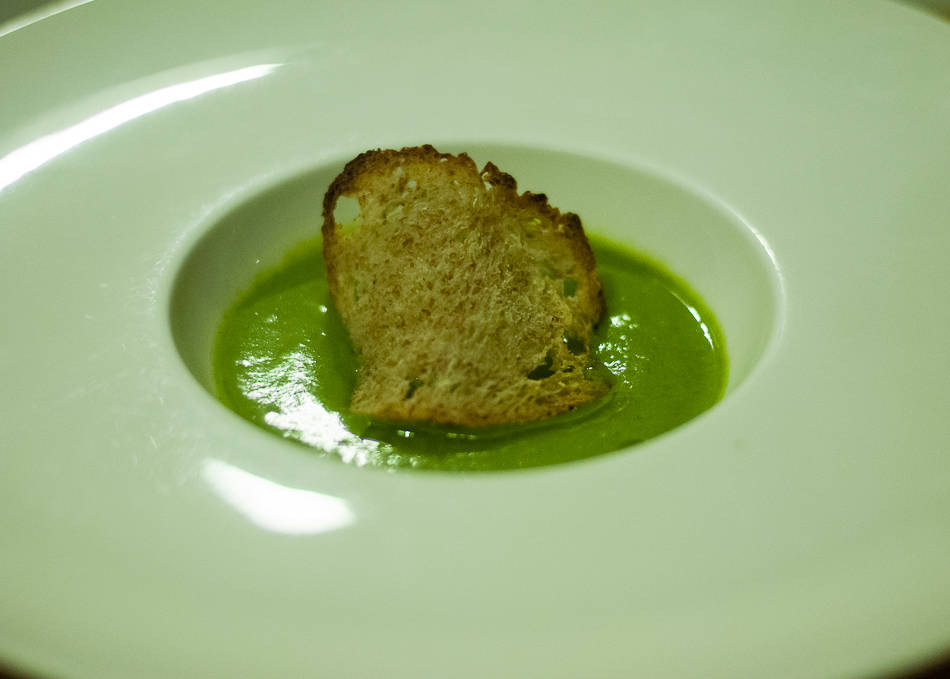 Croquettes of rice & smoked potato, fried custard, compote of pecorino, and crunchy almonds with anchovy "colatura"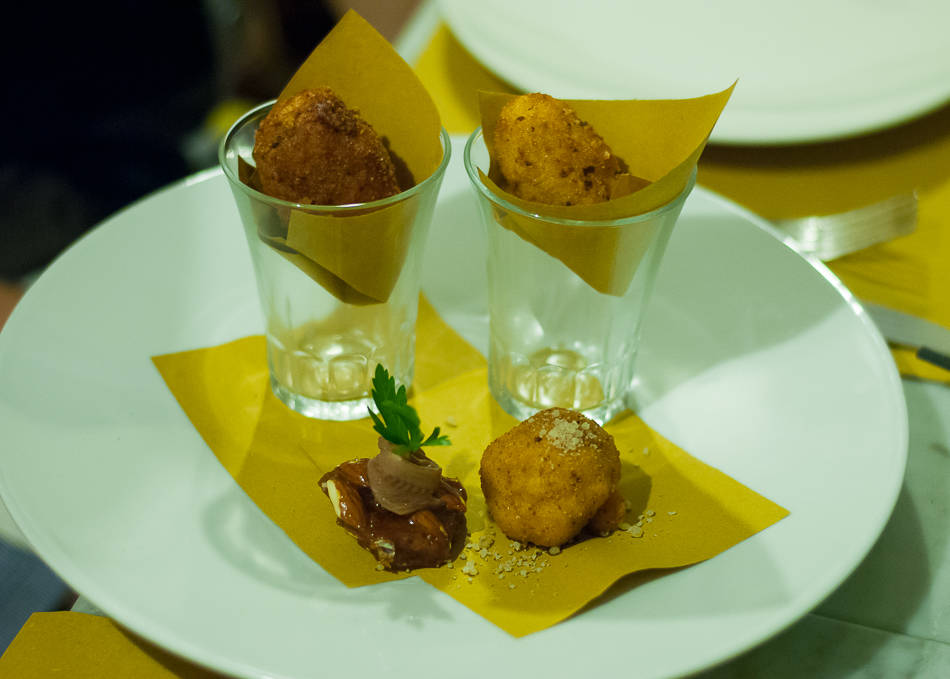 Herb salad with eggs, red onion, mackerel, milk biscuits, primosale cheese and chile oil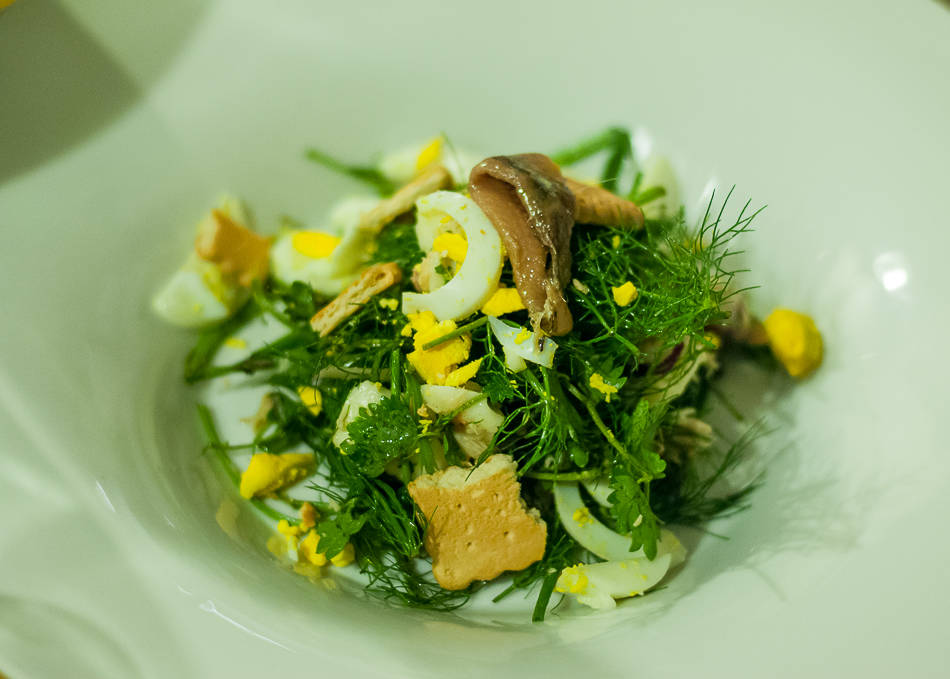 Rigatoni all'Amatraciana (chili, pecorino, tomato and bacon)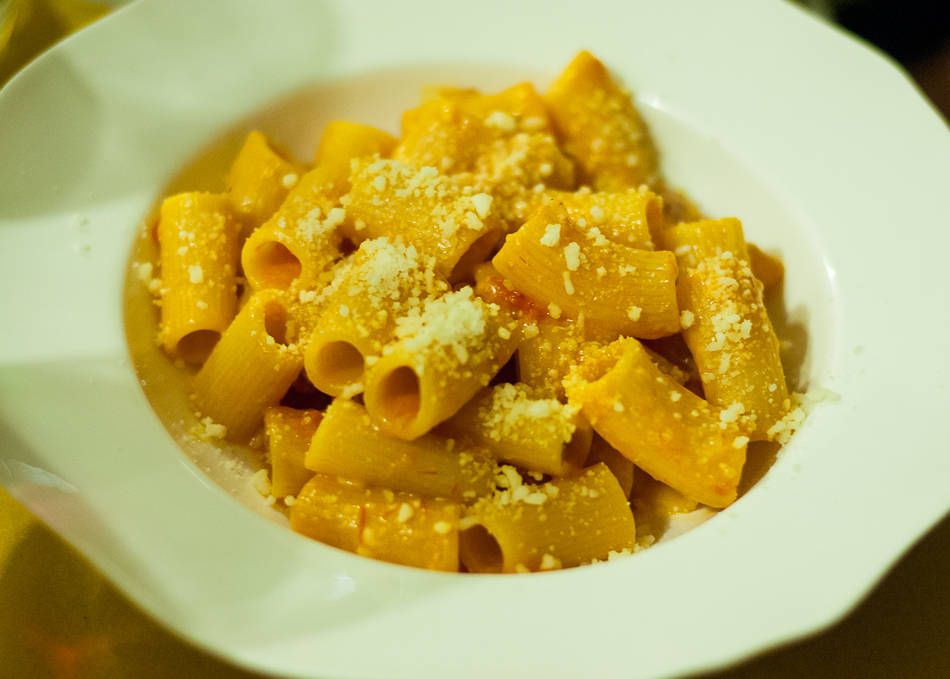 Seared pigeon, mustard, pears in red wine, hazelnuts and rosemary smoke and incense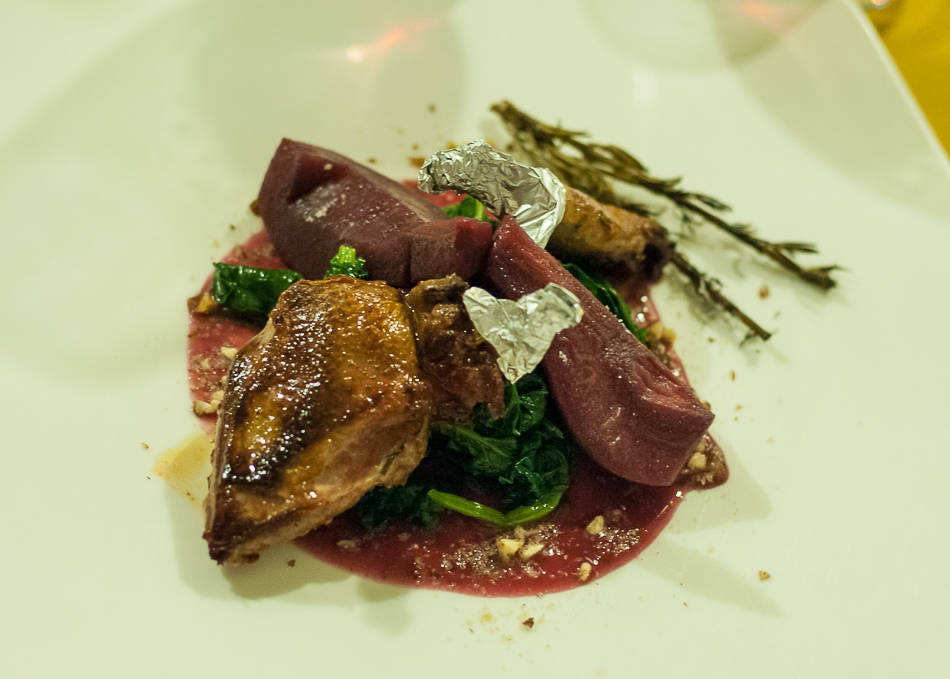 The gnocchi alla matriciana (served only on Thursdays) are known to be the best in Rome, and should absolutely not be missed.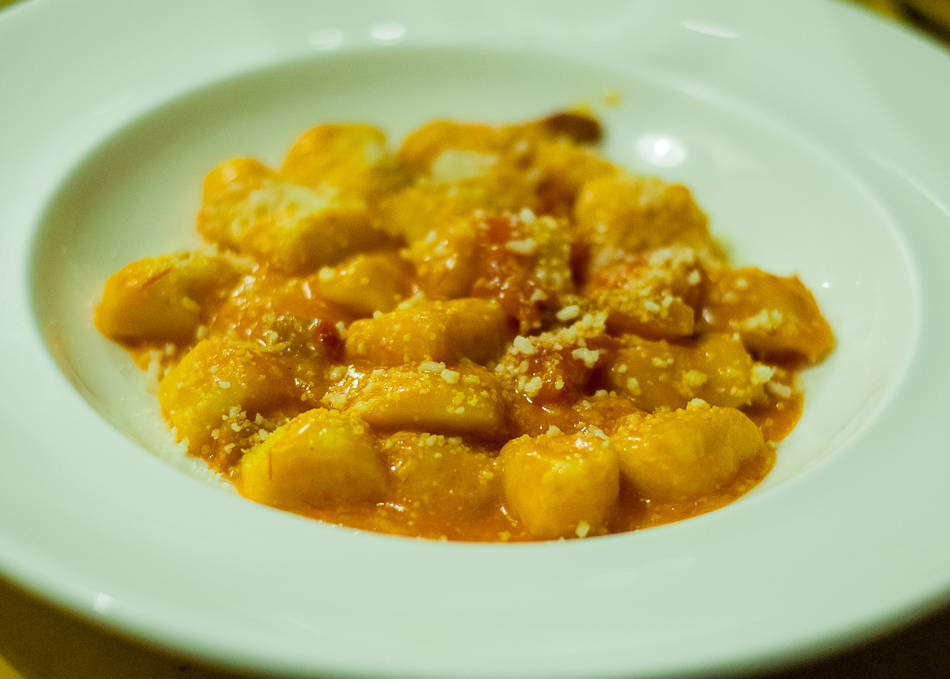 Beignets stuffed with citrus custard and caramel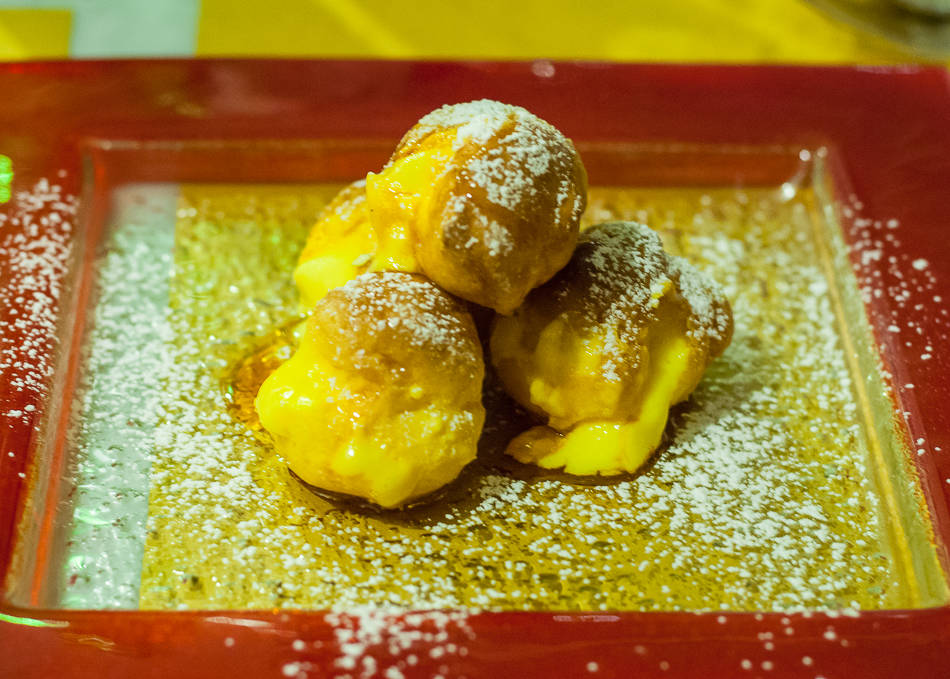 Bitter chocolate marquise, eggnog ice cream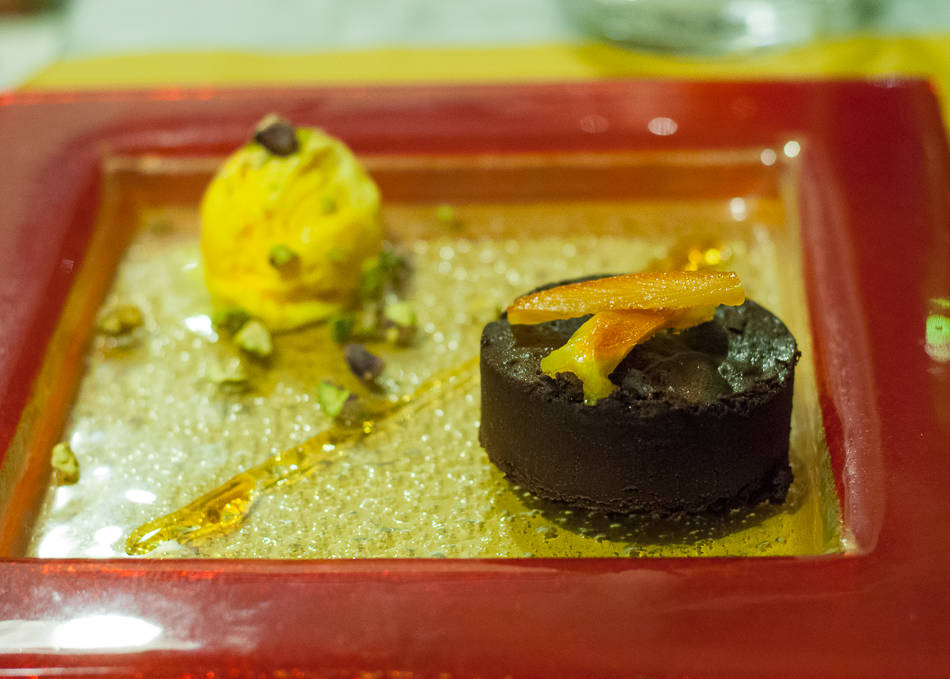 Walking back through St. Peter's Square at night was a treat – fewer tourists and a scene made a lot more dramatic…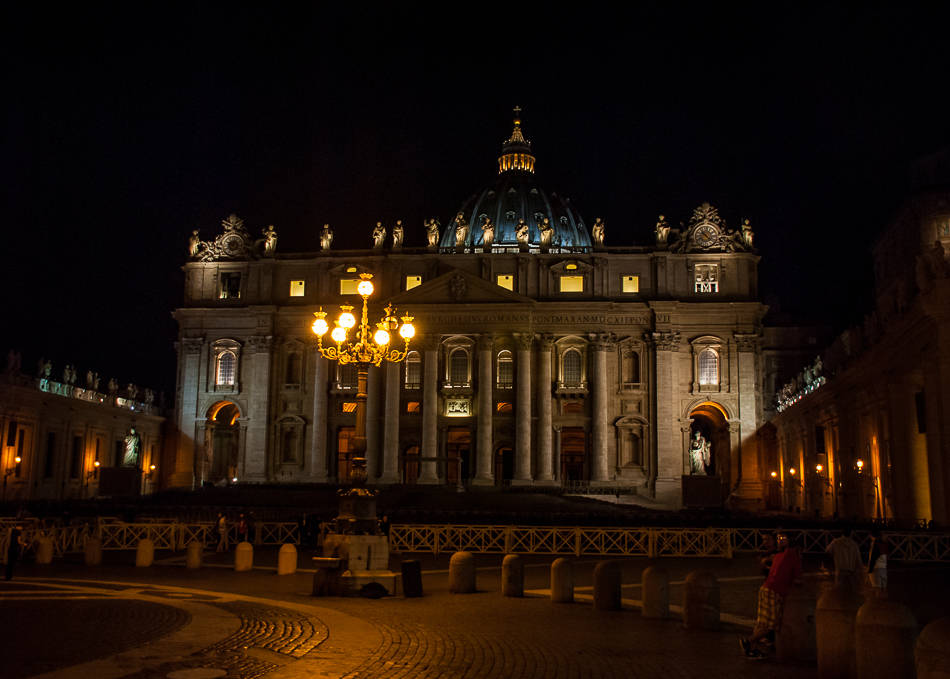 Next post…I'm heading south!