The Amalfi Coast certainly needs no introduction with its stunning beauty and dramatic landscape featured everywhere as the ultimate Mediterranean scenery. One day driving its sinuous roads is enough to charm you senseless, and a few more will turn you into a hard core devotee.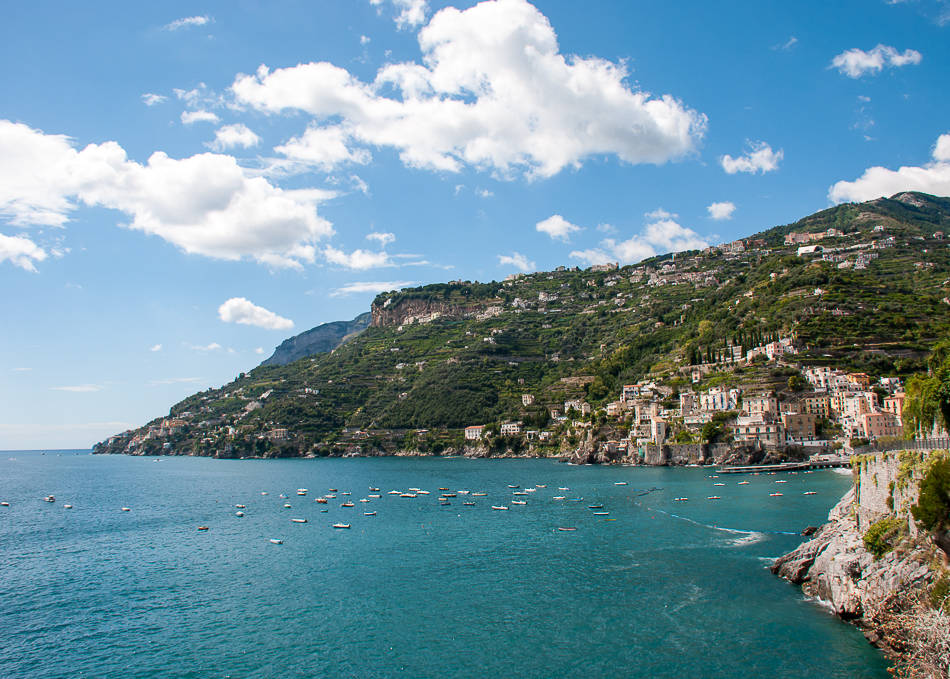 When coming from the north which most people are, the first main city to welcome you to this gorgeous region is Sorrento, perched high above the Bay of Naples.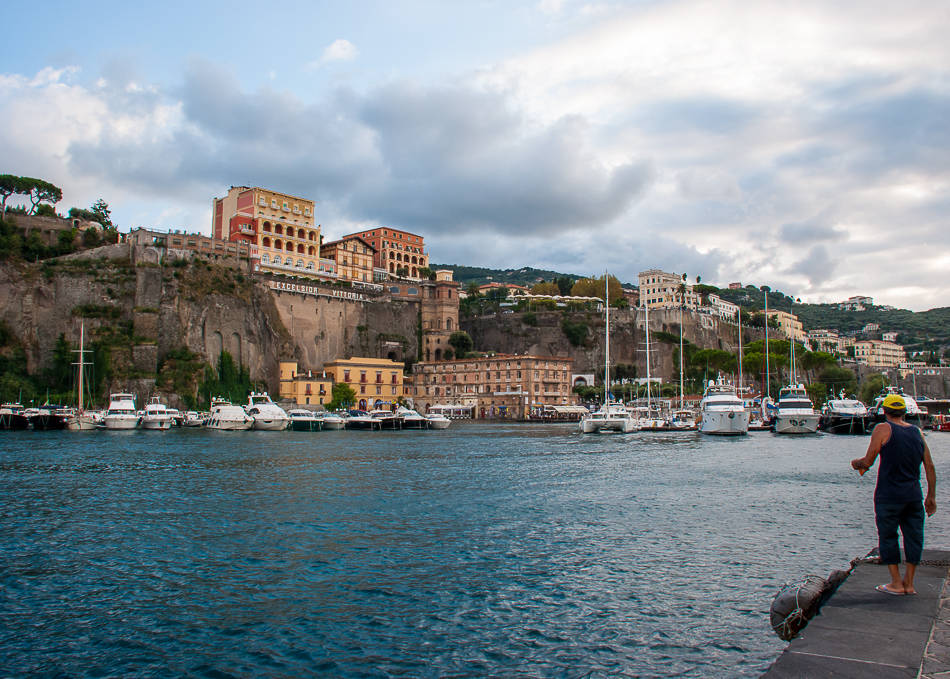 The pretty old town stretches from the Piazza Tasso in all directions, passing shops, bars, restaurants, and trees heavy with lemons.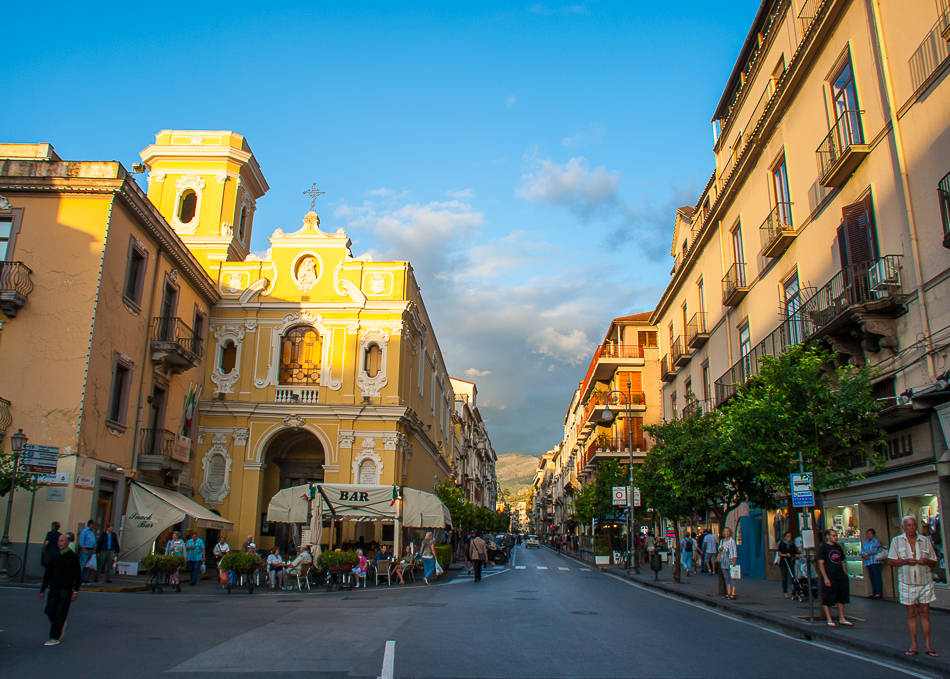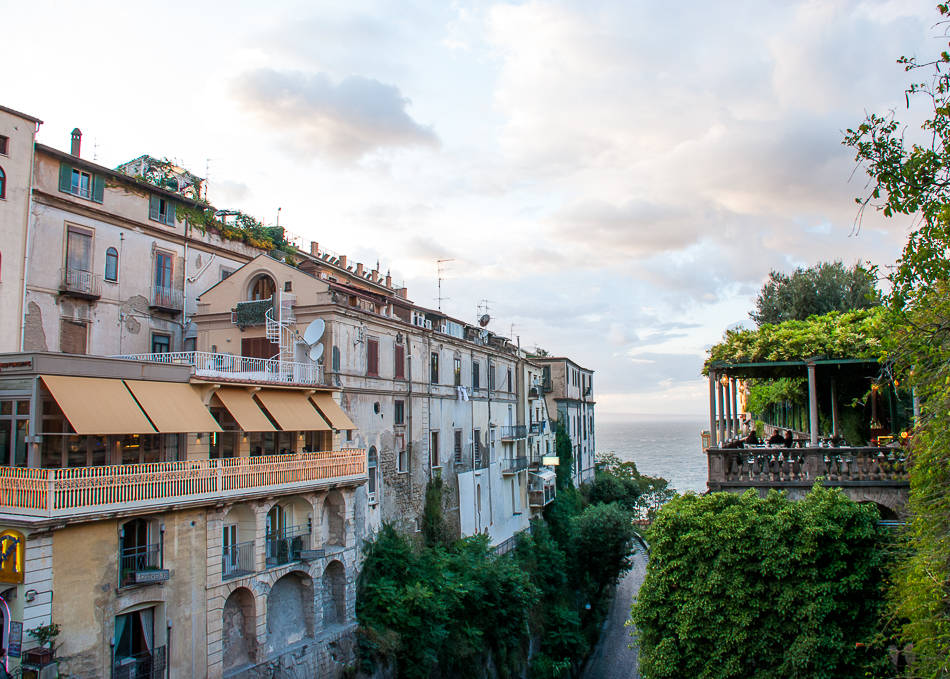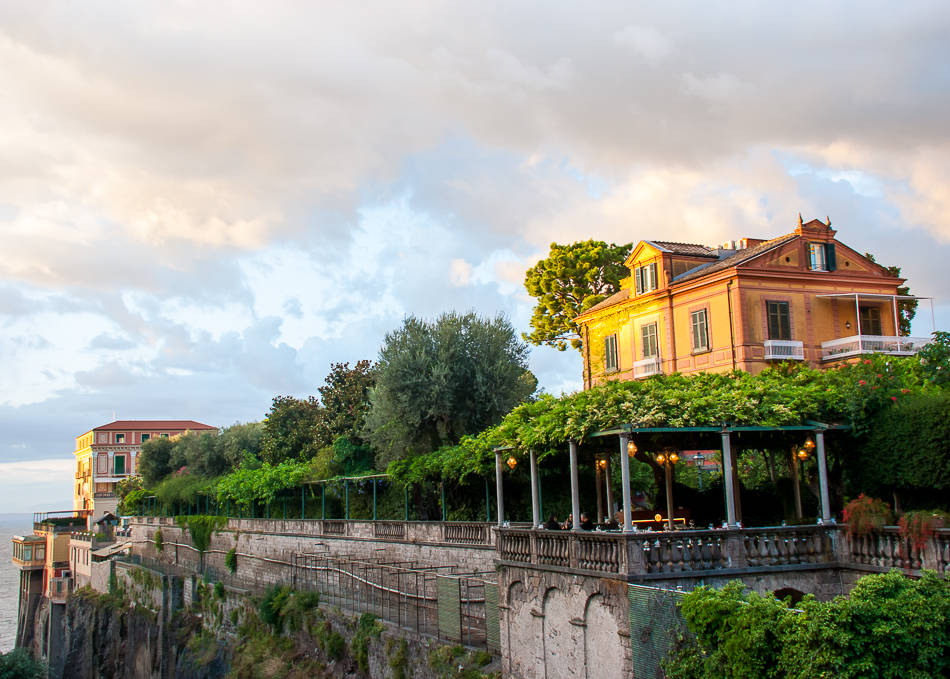 Right by the city centre down a deep gorge, ruins from an old mill make for a hauntingly beautiful sight.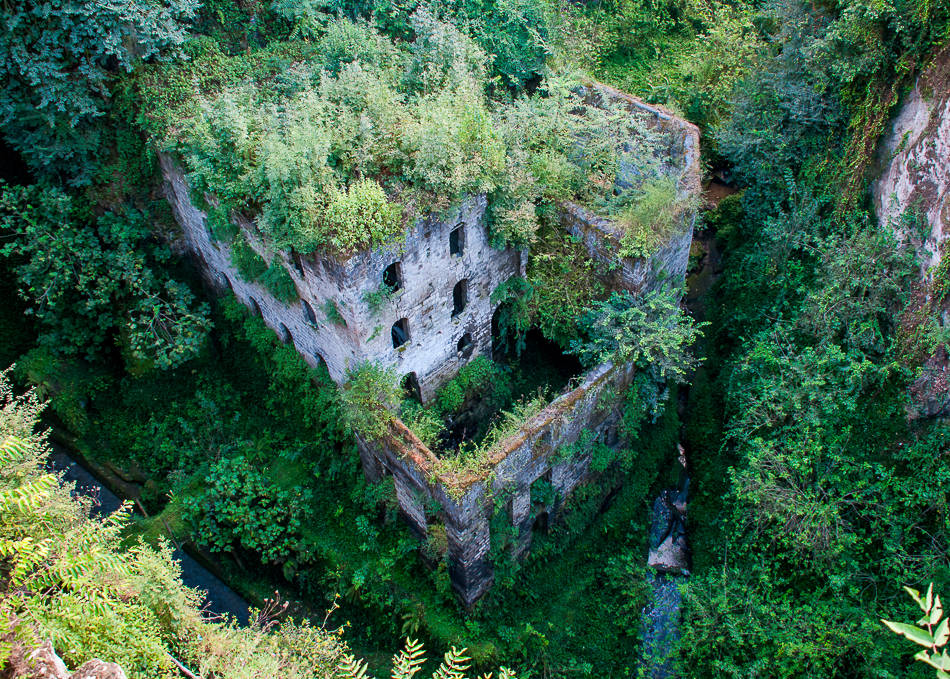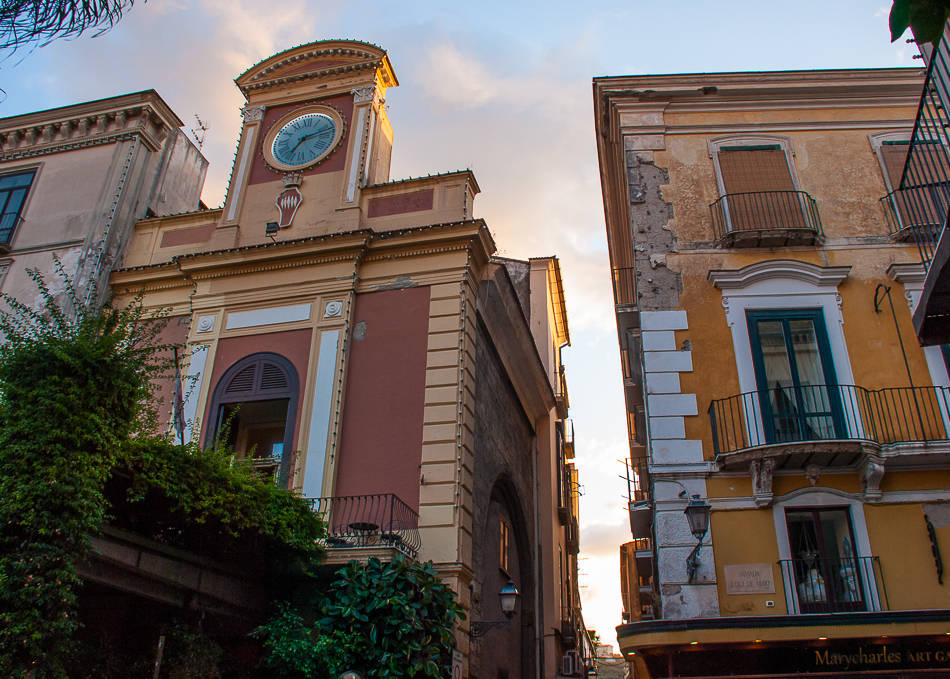 The narrow streets are filled with souvenir shops, mostly food related and 50% having to do with the region's king of all fruits – the lemon. Limoncello shops and tasting rooms are at every corner so you can sip away the sweet concoction while you look around.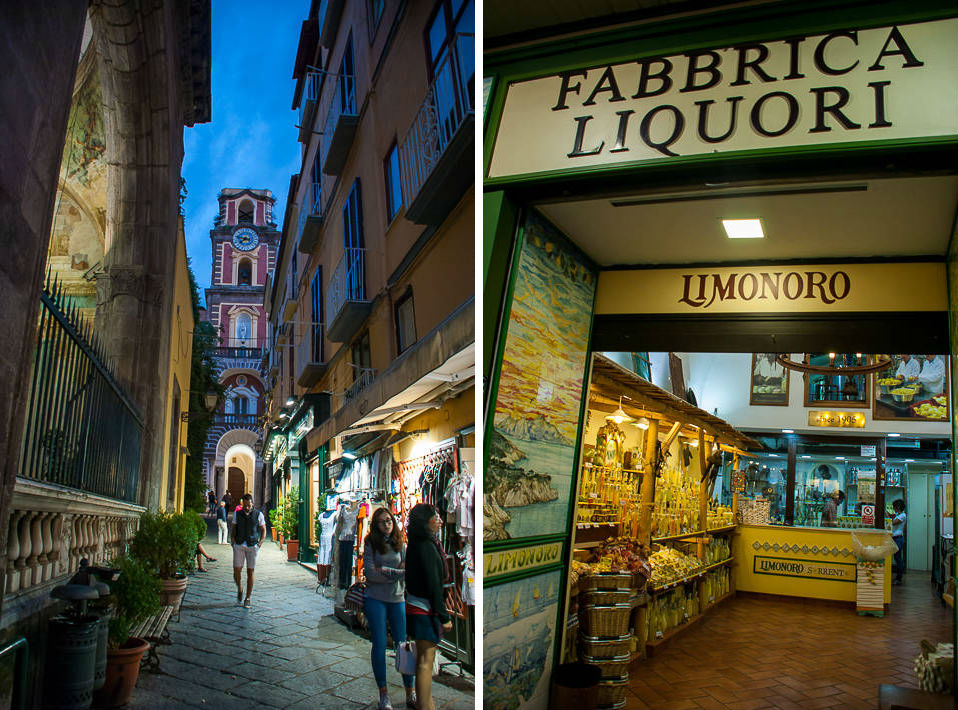 Down a little side street, you'll find Inn Bufalito, a mozzarella bar and restaurant specializing in Buffalo cheese and meat. It's one of the city's most popular and I can vouch for the casual vibe as much as for the scrumptious meal – bring on the cheese!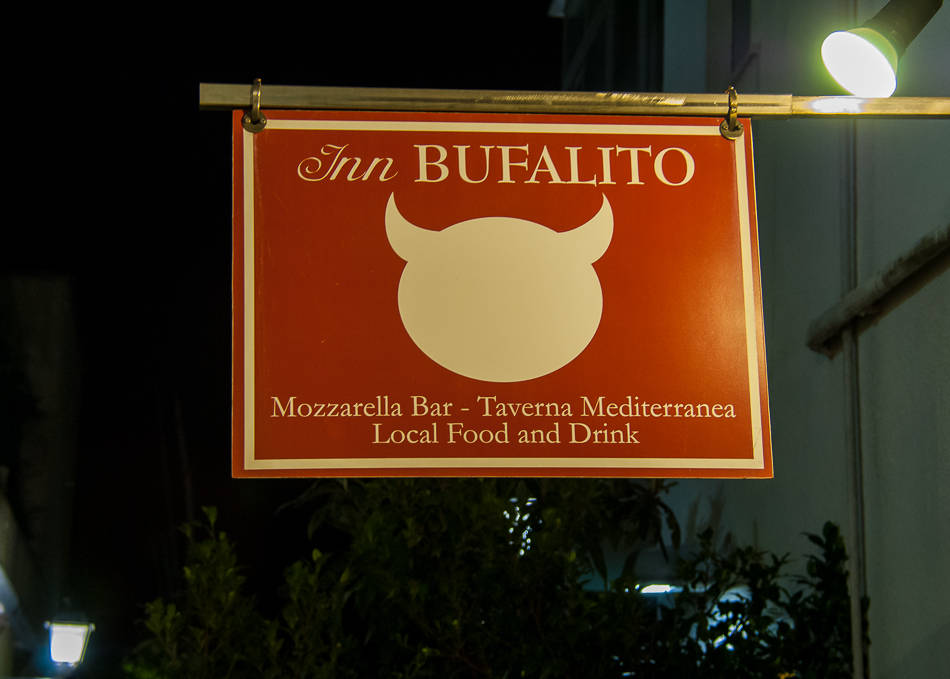 Buffalo Burrata cheese with tomato coulis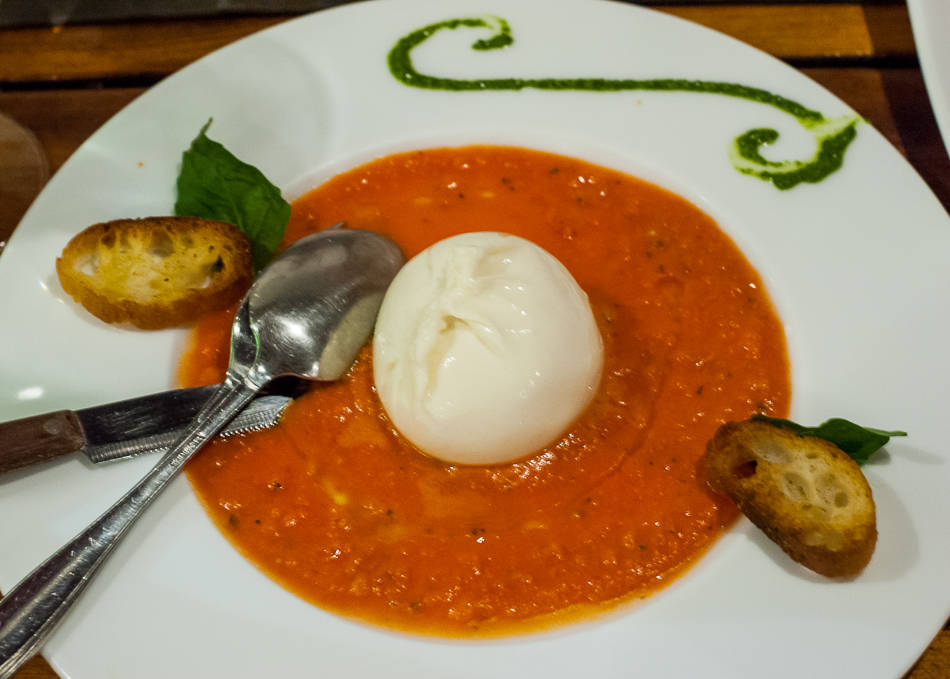 Warm vegetables with buffalo mozzarella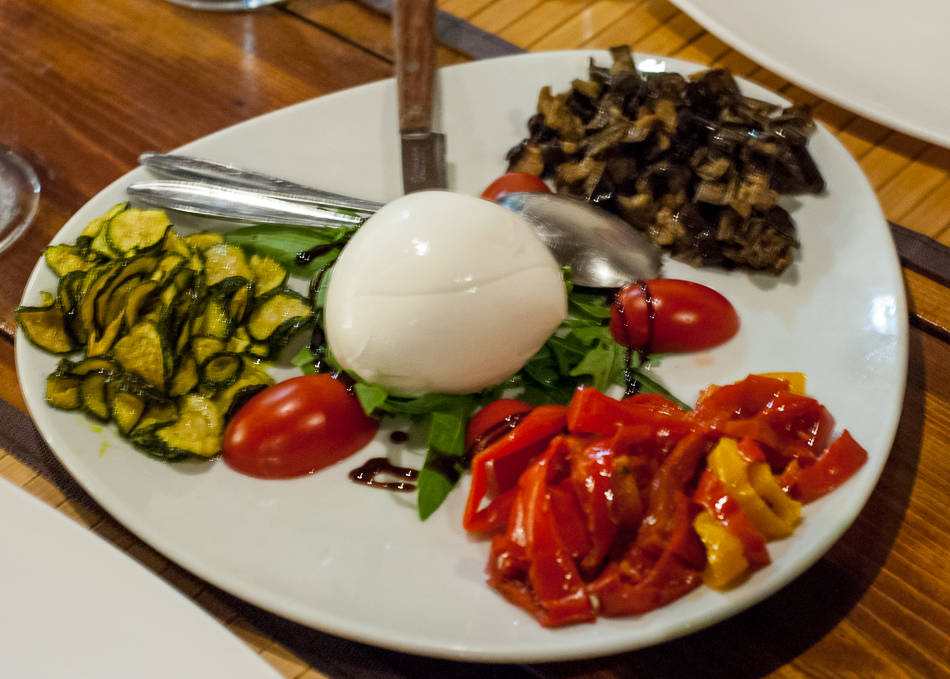 Paccheri with buffalo meat ragu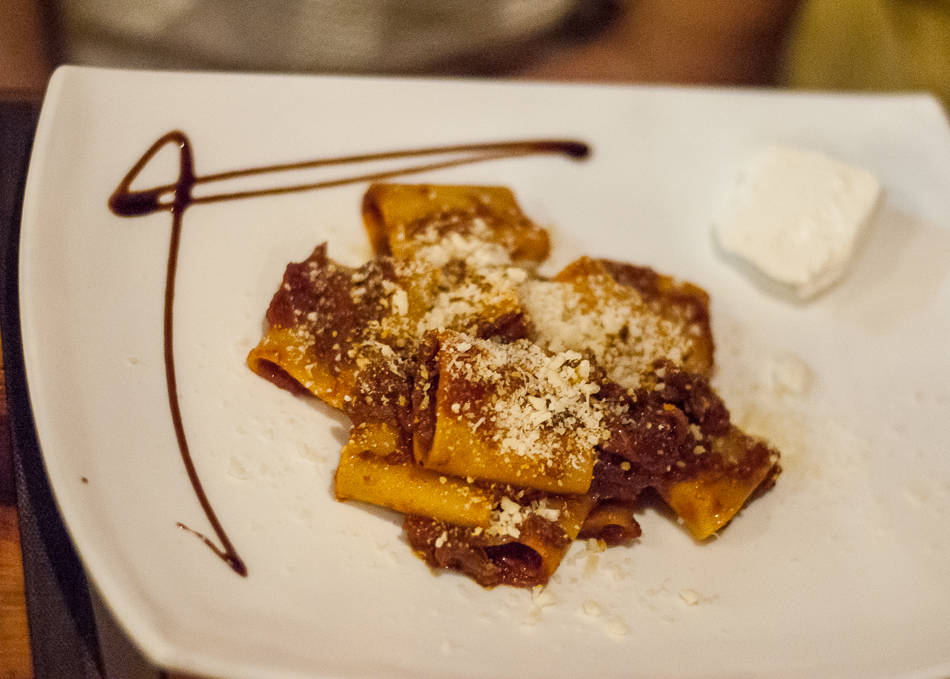 Fusilli with Buffalo meat sauce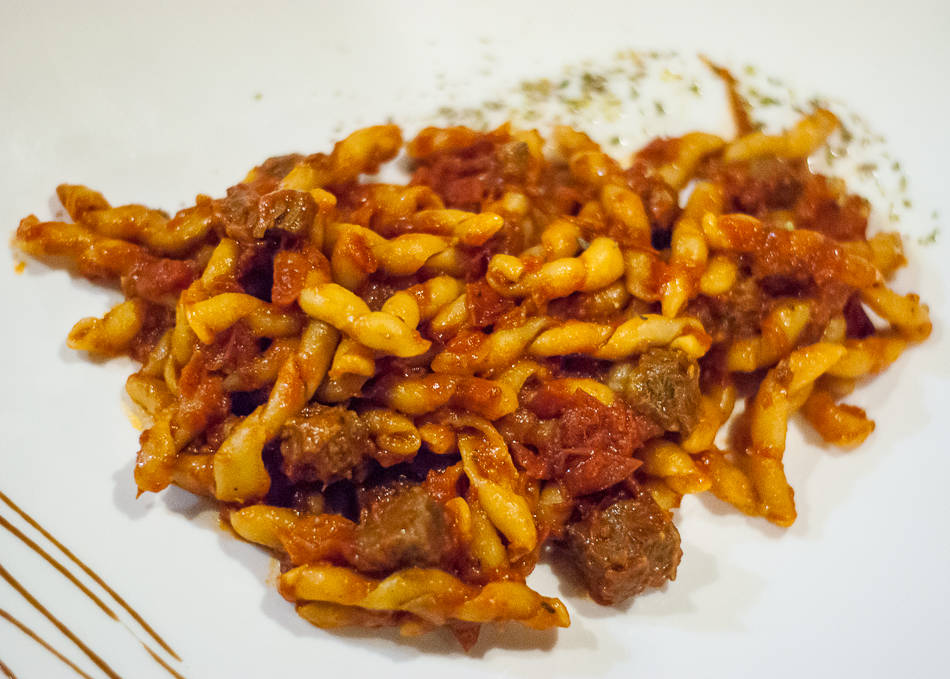 Following the coast west from Sorrento will get you to Massa Lubrense in about 10-15 minutes, a charming and lush commune where we opted to base ourselves for a few days. Renting a villa or an apartment is the best option if you want the splendid views with a dose of tranquility and flexibility. With a terrace like this, I sure wasn't complaining…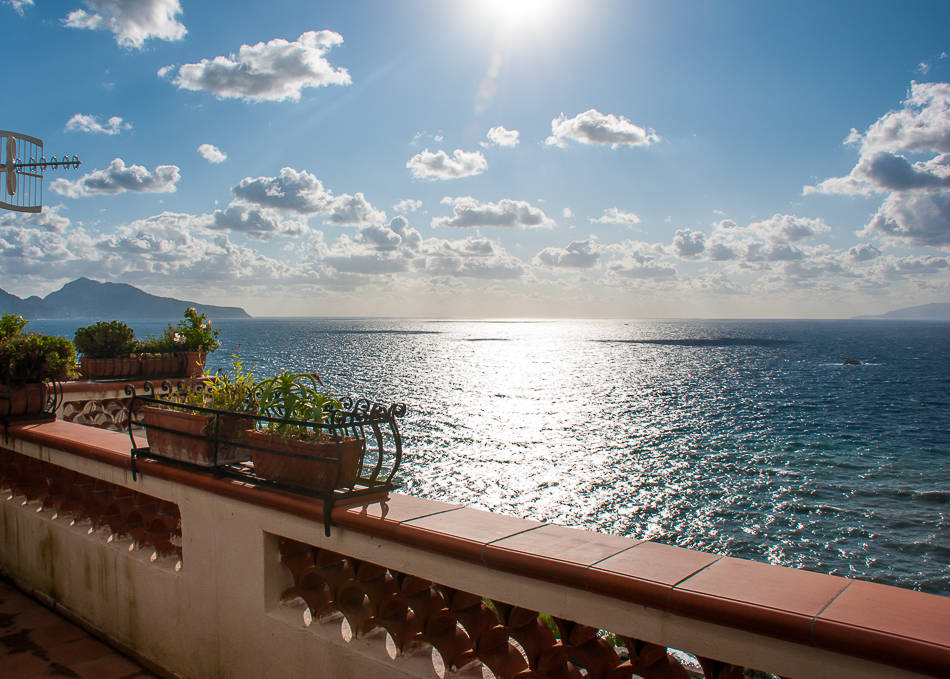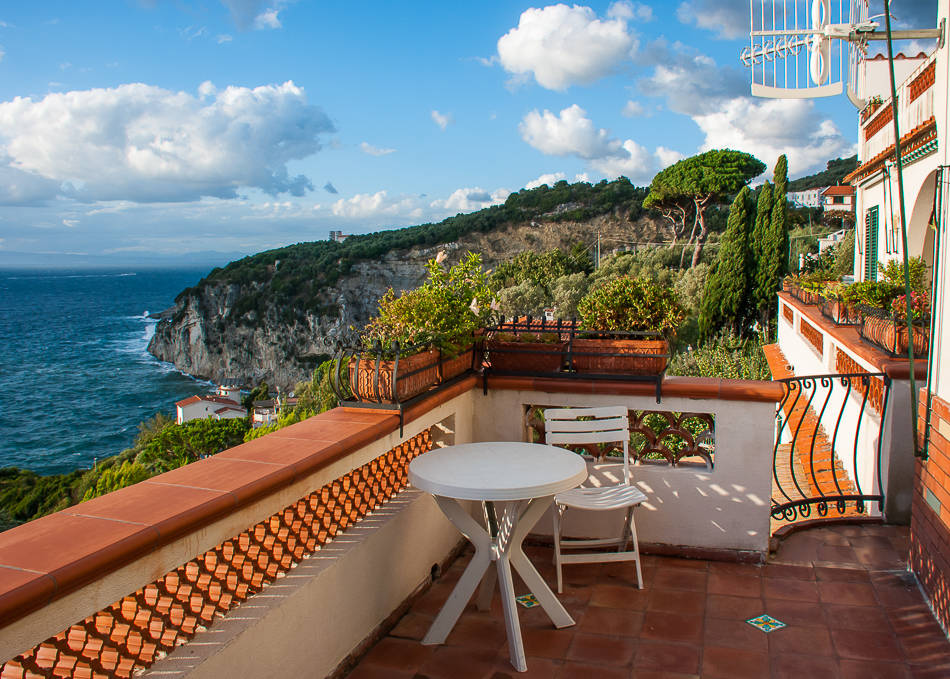 Driving the Amalfi Coast should be on everyone's list, both for the drop-dead gorgeous scenery and sheer thrill of negotiating those famous hairpin bends with the numerous tourist buses invariably going the other way.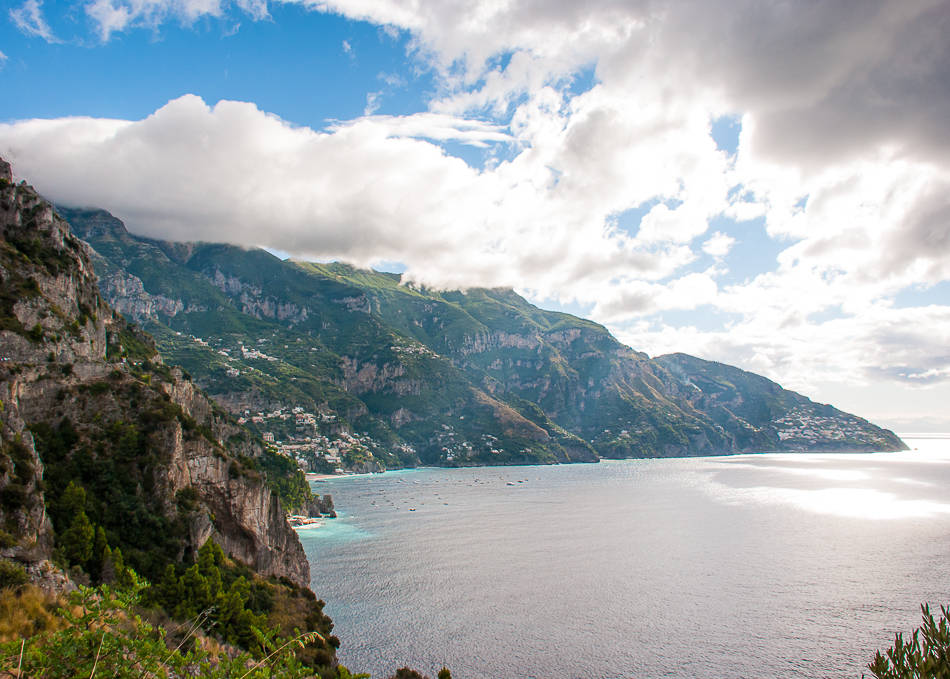 Every way you look: turquoise water, colorful villas spilling down the cliffside, small beaches, green terraces, etc.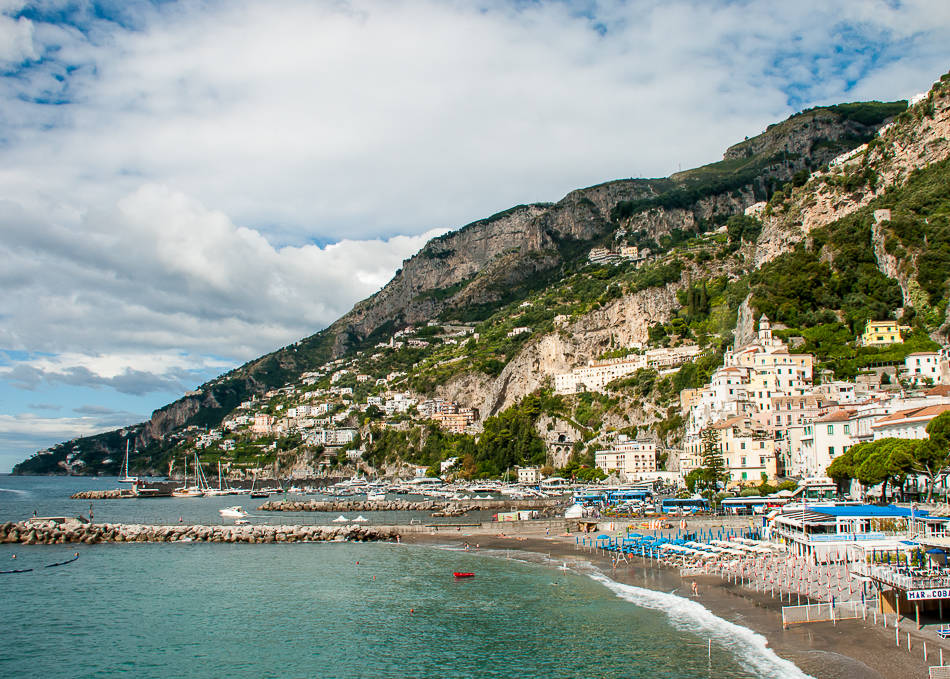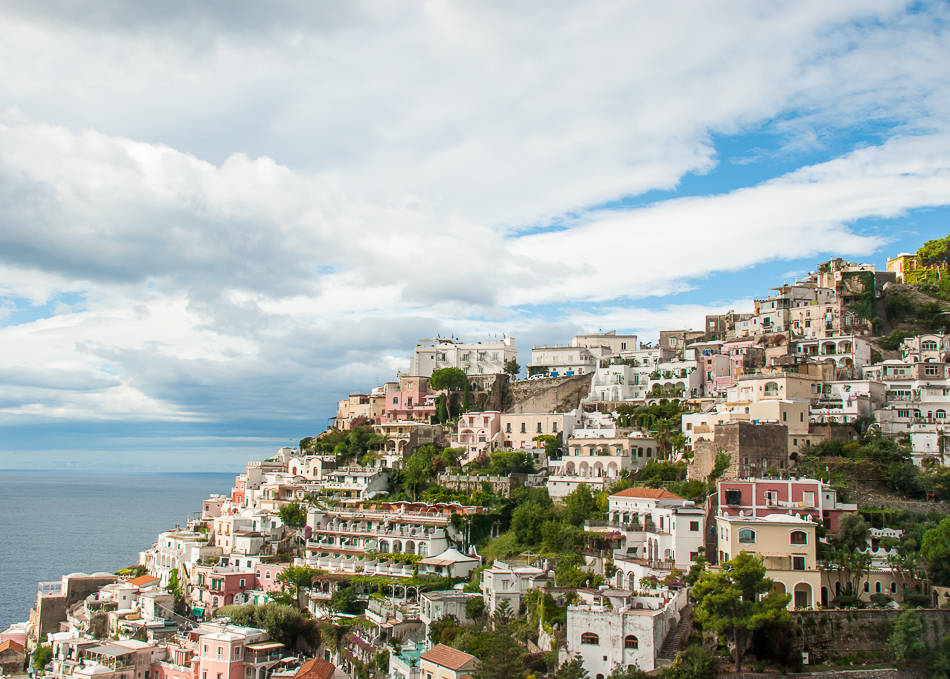 It's worth making a few stops and Ravello should be a priority as few places can compete with the views this highly perched town affords.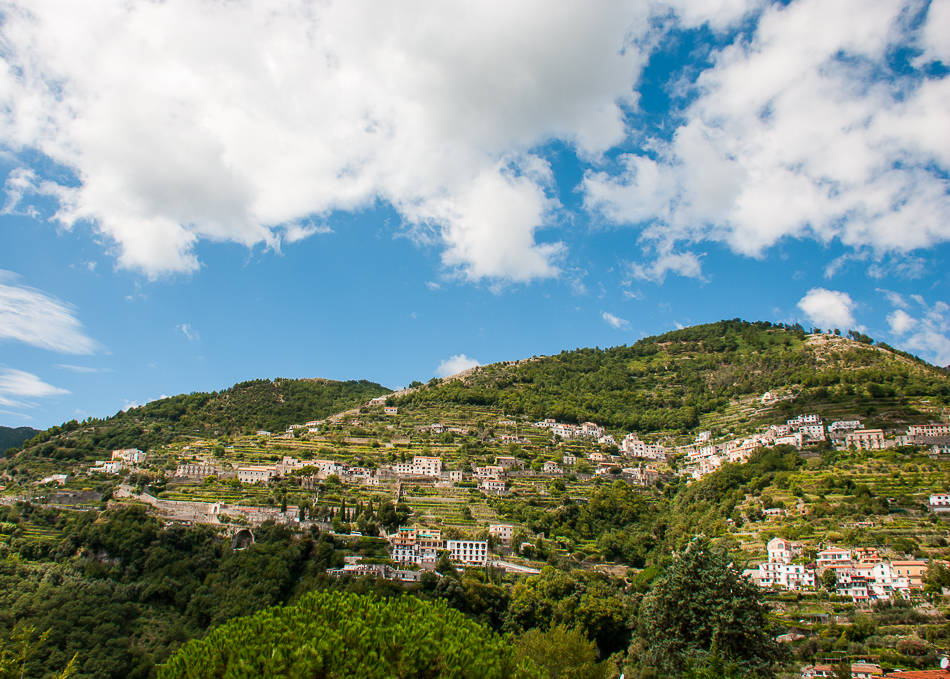 The peaceful and polished square with its cathedral sets the tone of this elegant resort town.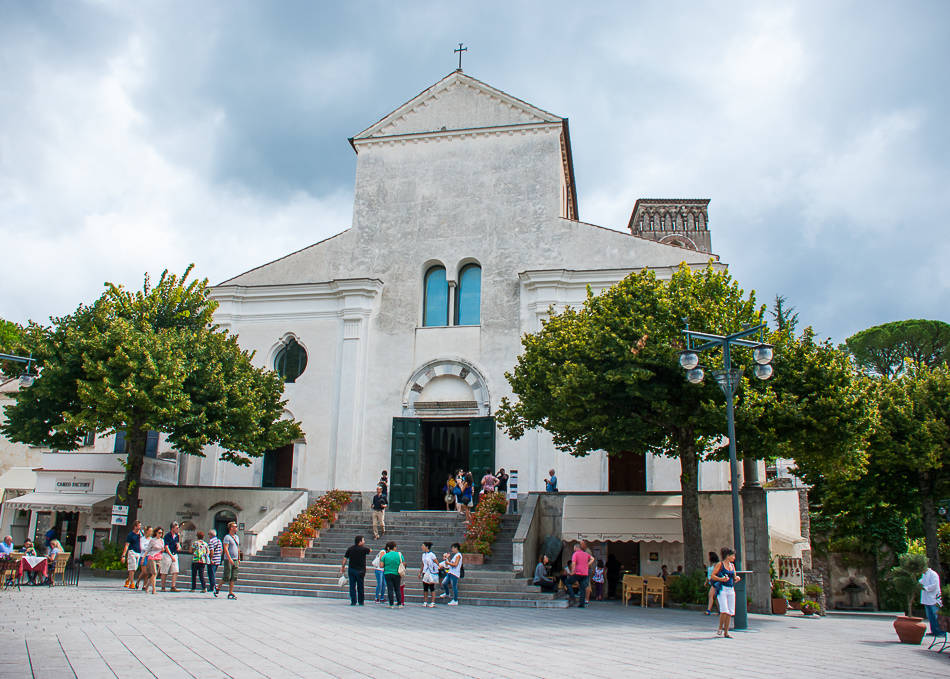 The square's cafe is the ideal setting for a morning coffee break of cornetto and cookies filled with nutella and apricot jam.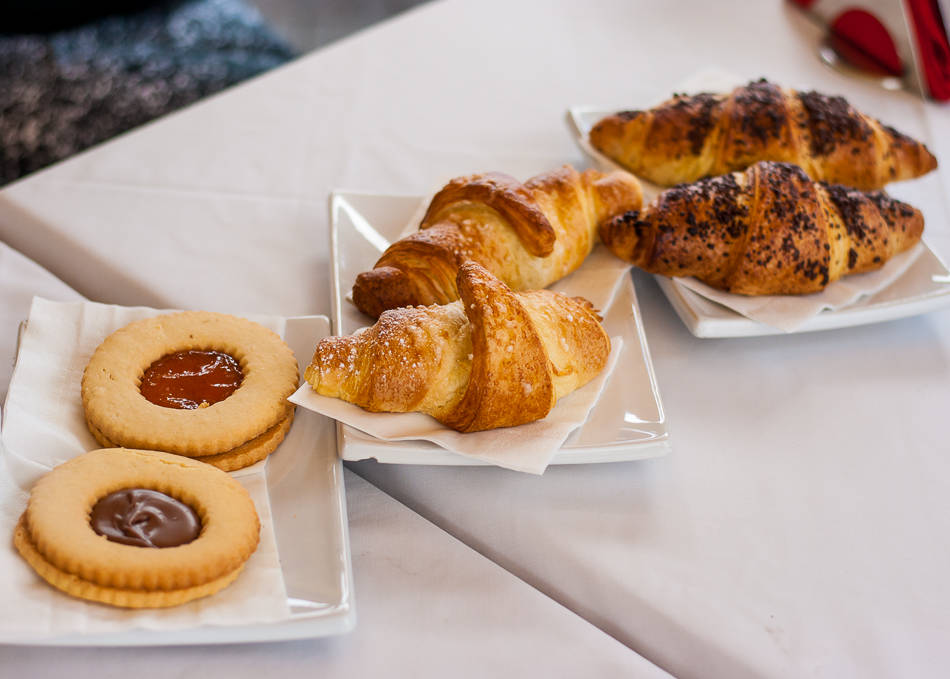 And let's not forget the ricotta and pear tart which I've been indulging in almost every cities we visited.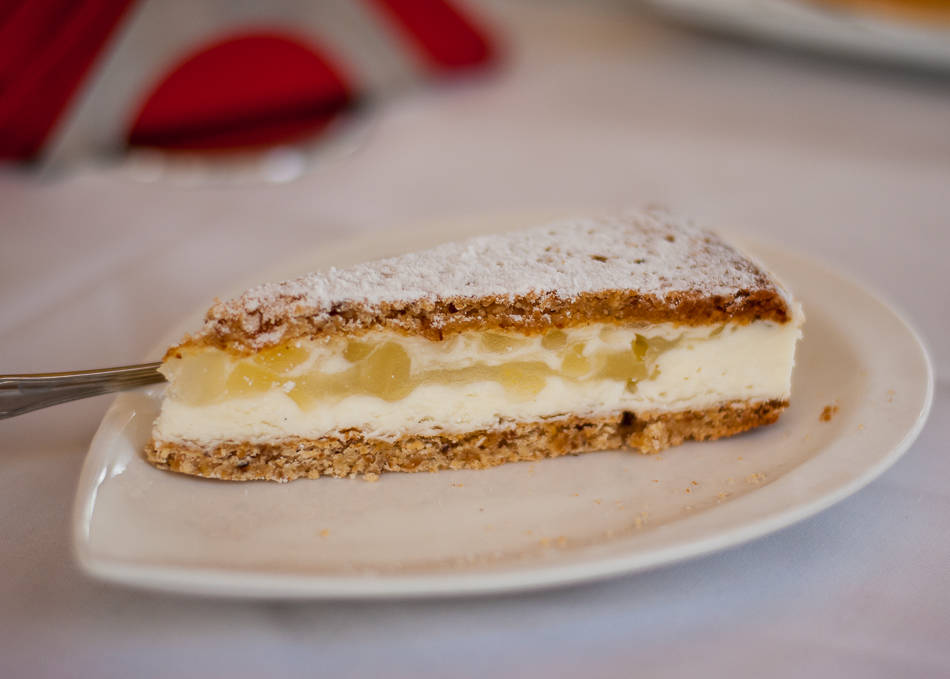 The traffic-free town is charming on its own though stepping into one of its main villas will uncover the true glamour of bygone days and illustrious artists that stayed here.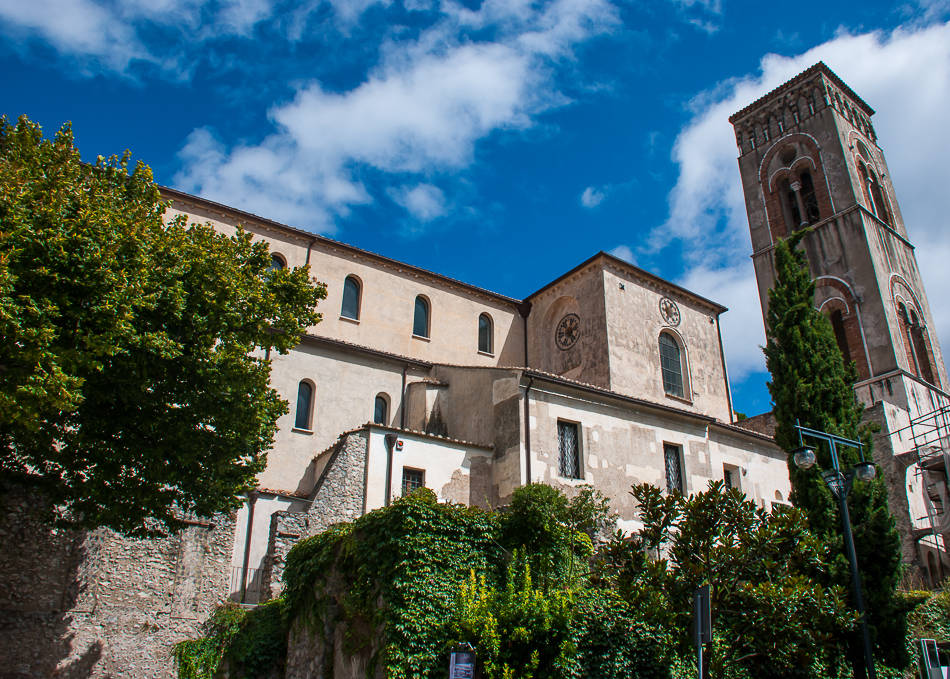 The castle-like Villa Rufolo makes for an enchanting walk with history spanning hundreds of years and Arab influences at every corner.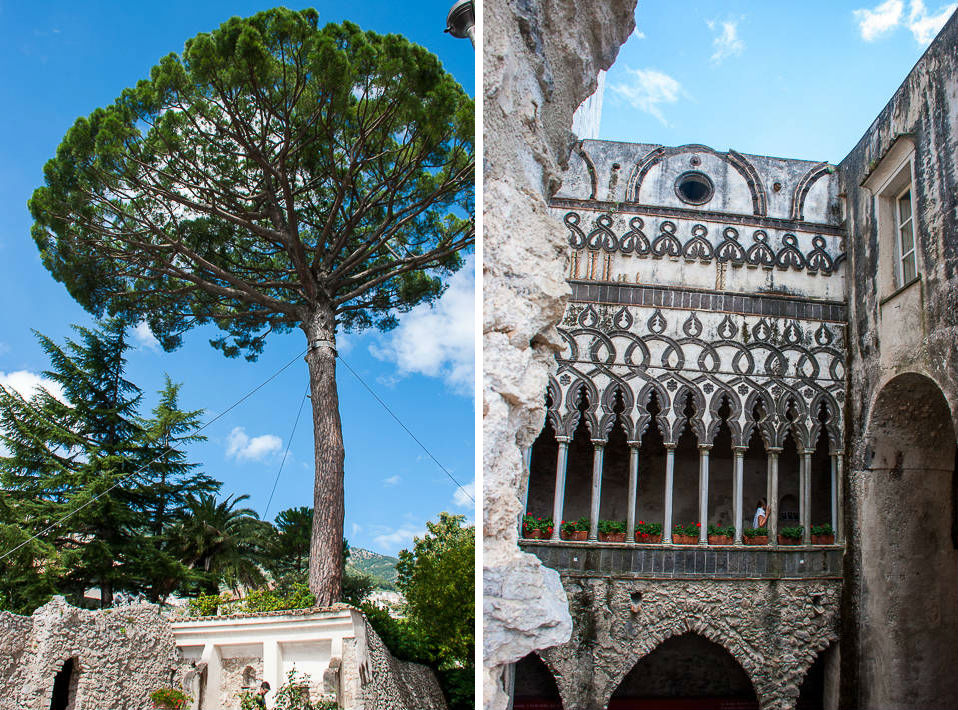 It's the elegant gardens and terraces though that will leave you speechless…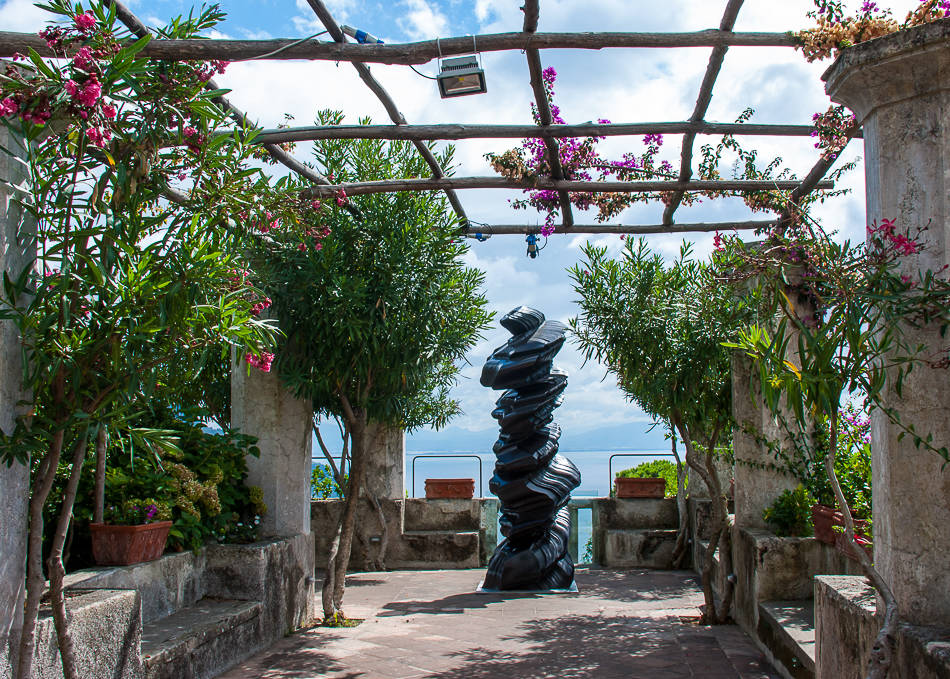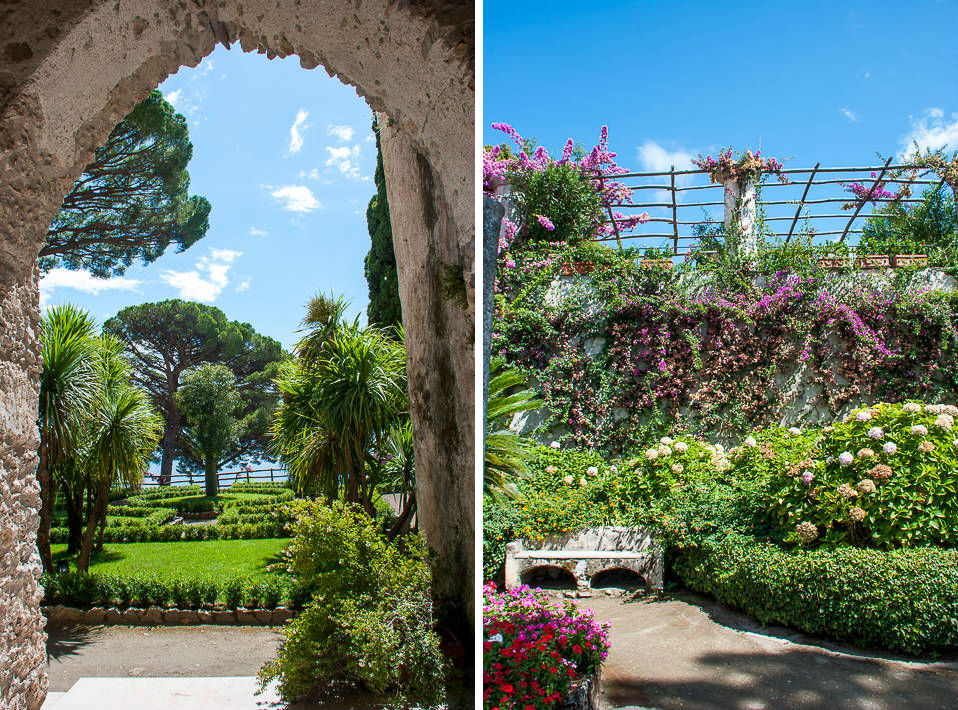 …and the heart-stopping, vertigo-inducing views from the belvedere.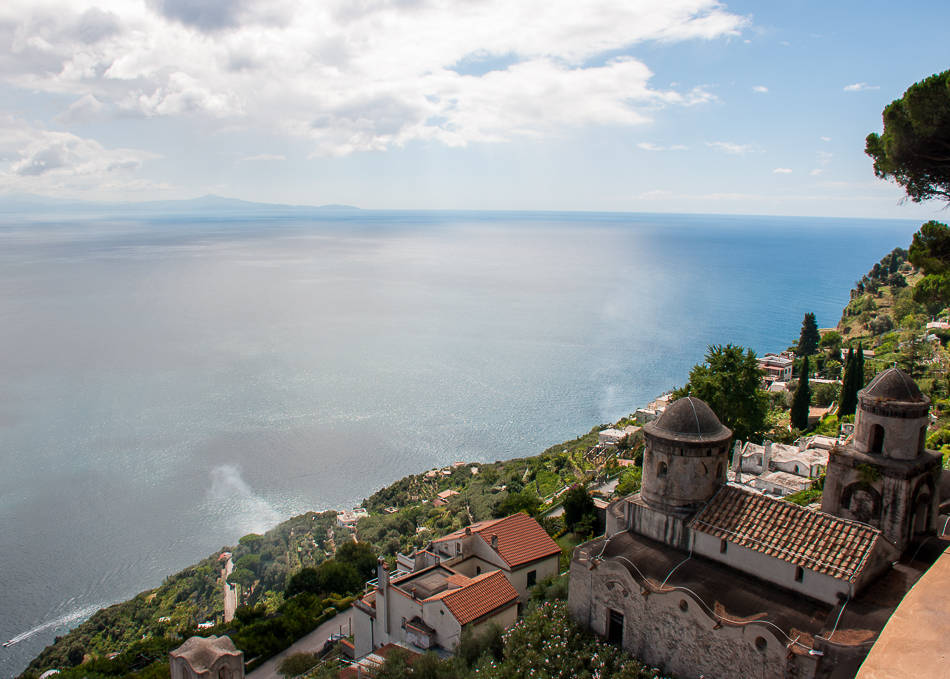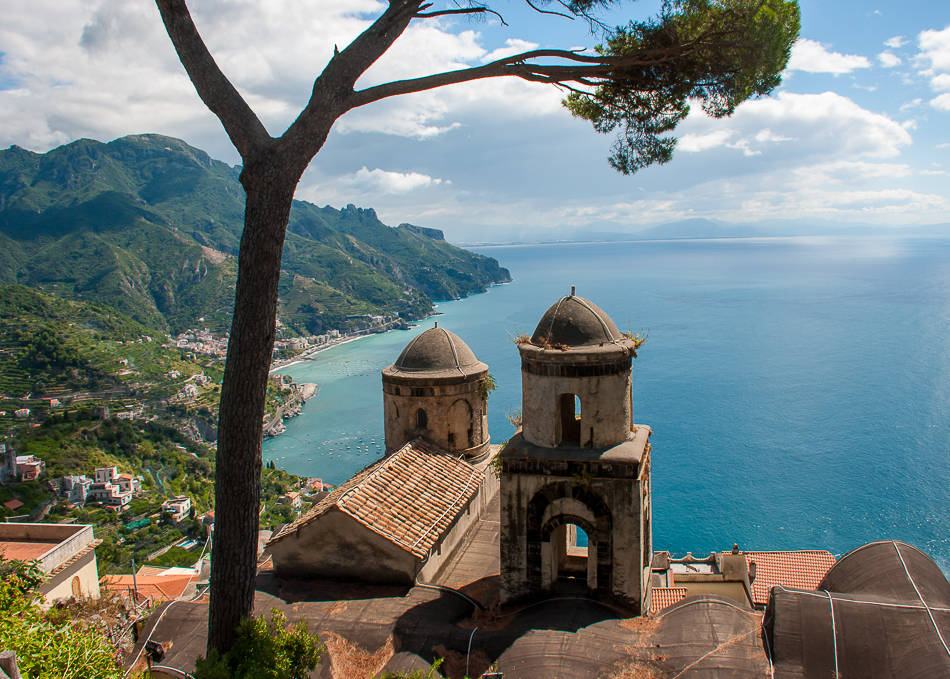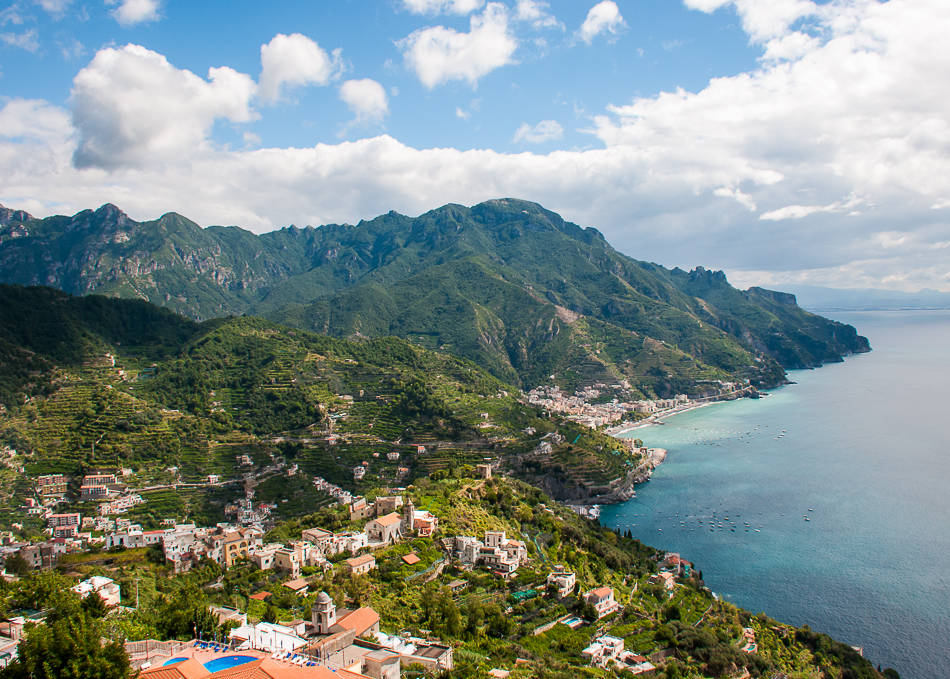 When you're ready to get down to sea level, the fishing town of Cetara awaits not too far away with its secluded beach, quaint little cottages, and delicious fish cuisine.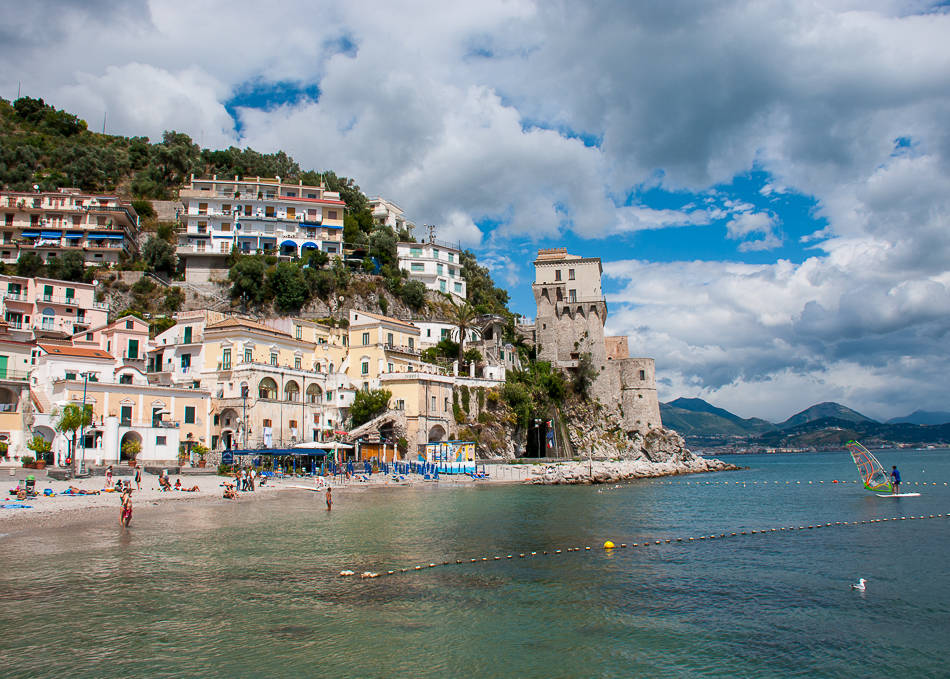 Walking up from the town's pretty little harbor, you can't help but notice the incredible quietness and picturesque main street that tortuously goes up the hill. Wandering around Cetara is a wonderful way to get a glimpse of traditional living on the Amalfi Coast without the usual hordes of tourists, so you'll end up lingering here for a while!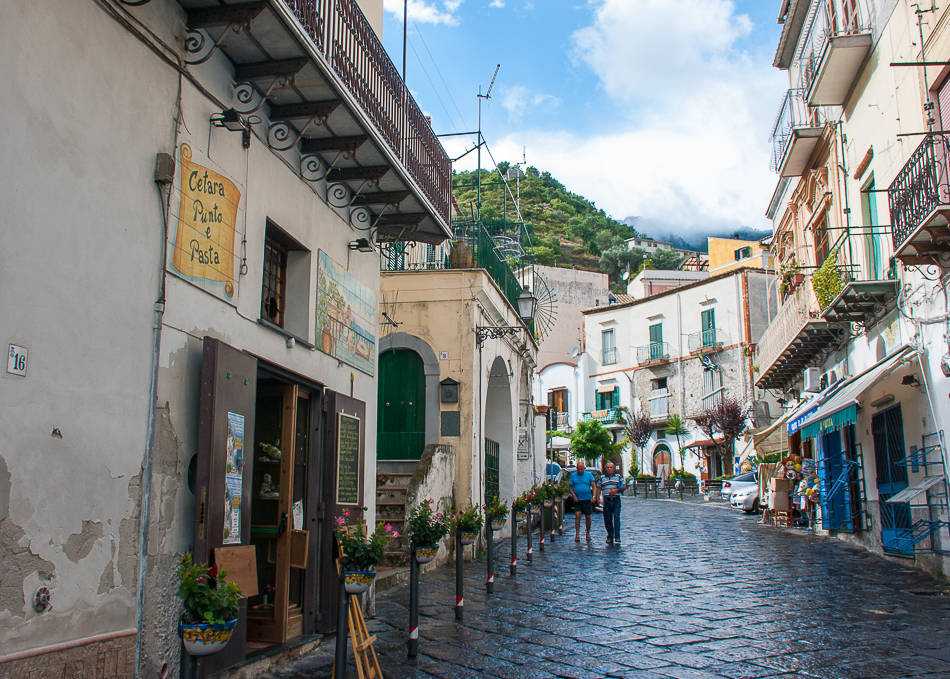 Cetara specializes in fishing, processing and preserving tuna and anchovies and is famous for the local production of 'colatura di alici' – dripping of salted anchovies. There's no better place to sample it than at Acquapazza right by the harbor.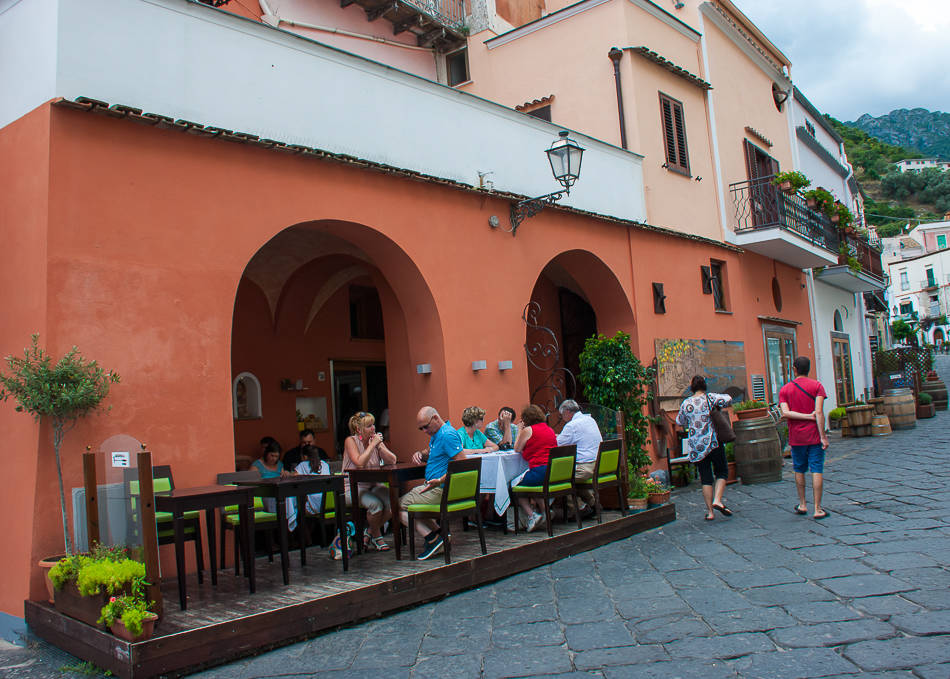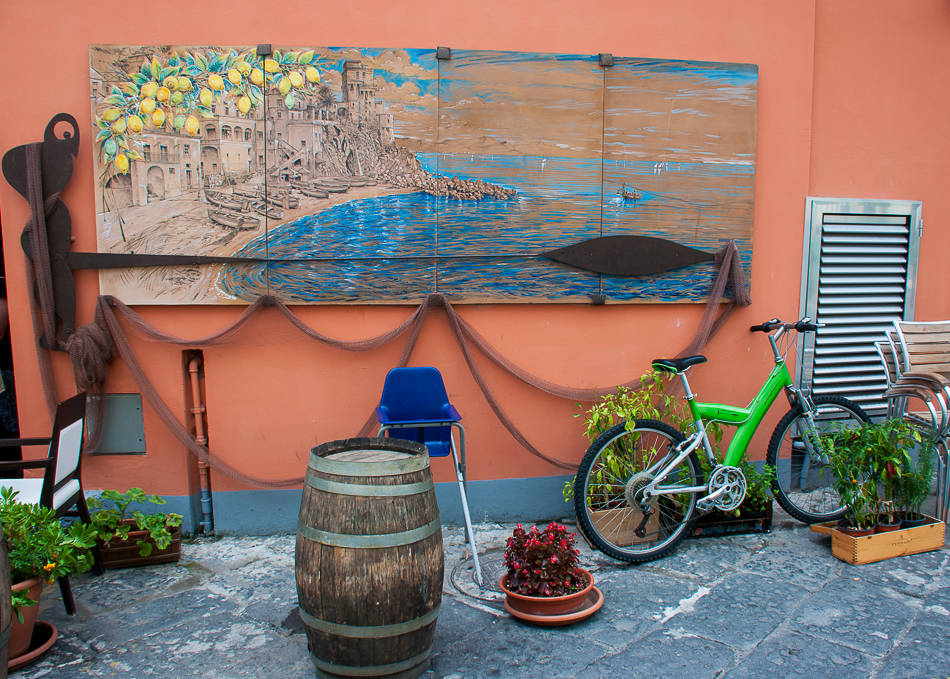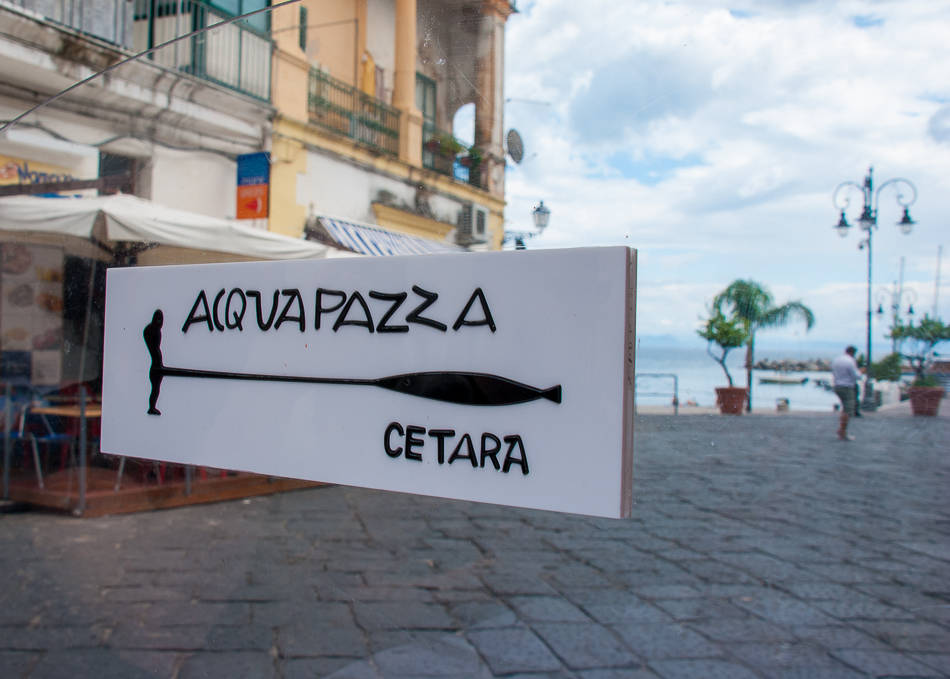 Known across the coast for their anchovies dishes, the menu will please any lover of fish sauce and freshly caught fish which feature on almost every dishes.
Tuna with roasted eggplant cream and powdered olive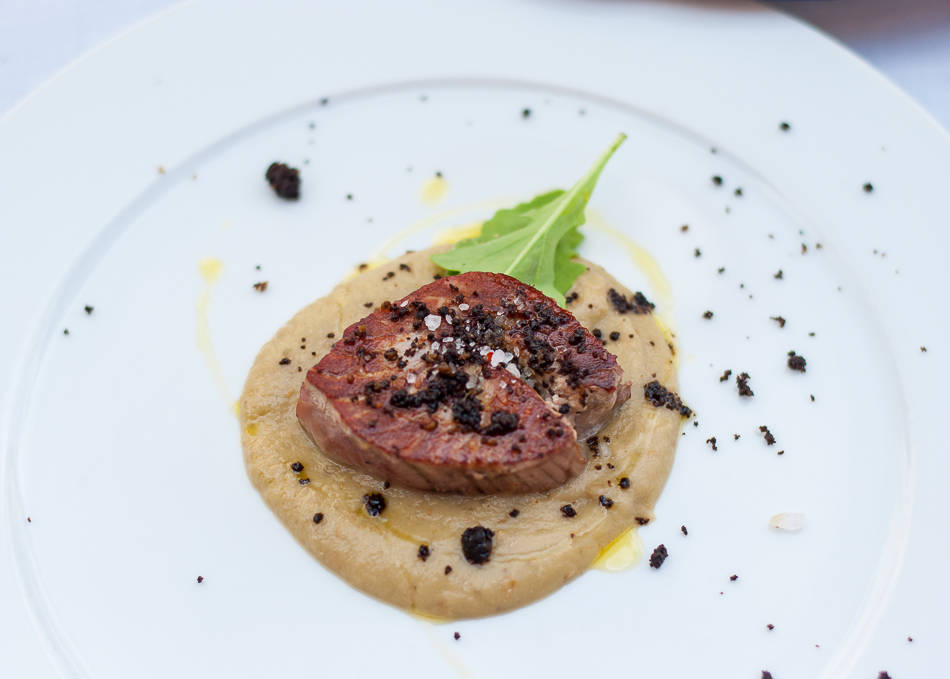 Roast octopus with mixed salad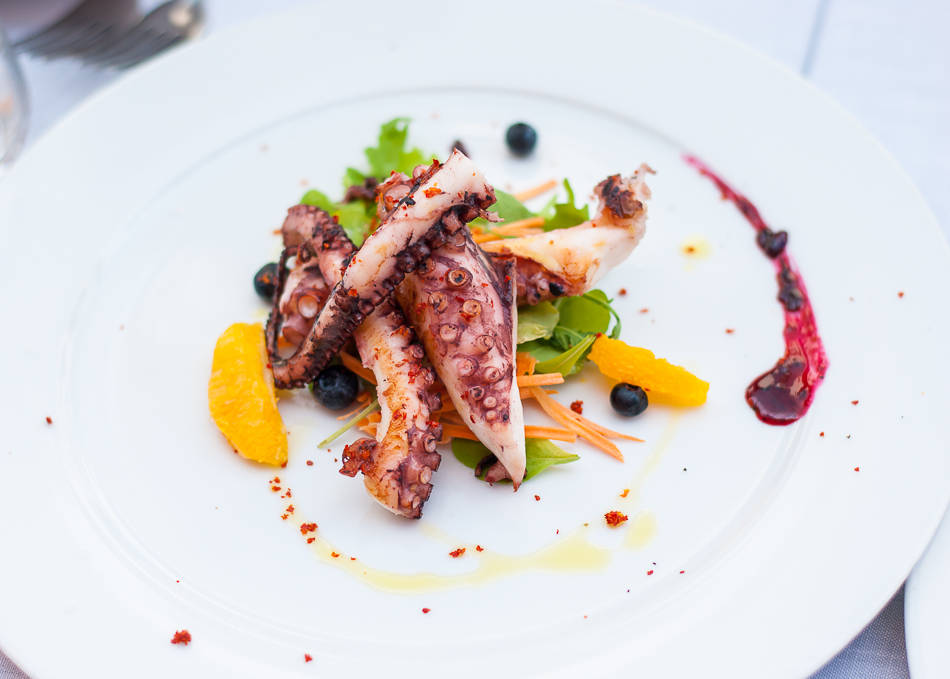 Salted anchovies matured in barriques with olive oil, chili, garlic, and parsley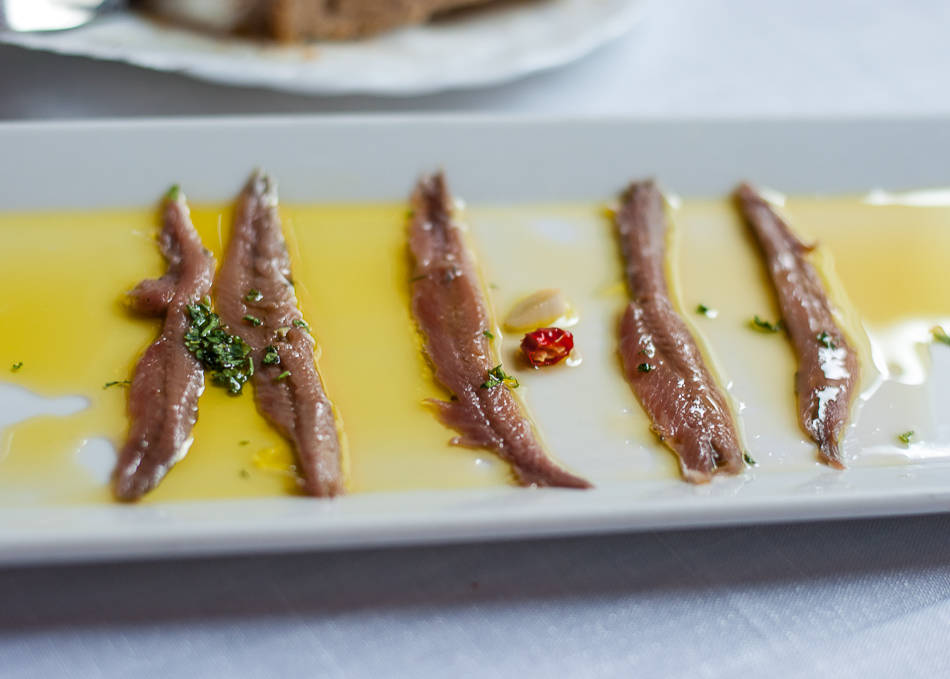 Amberjack with water, oil, tomatoes, parsley, salt, garlic, white wine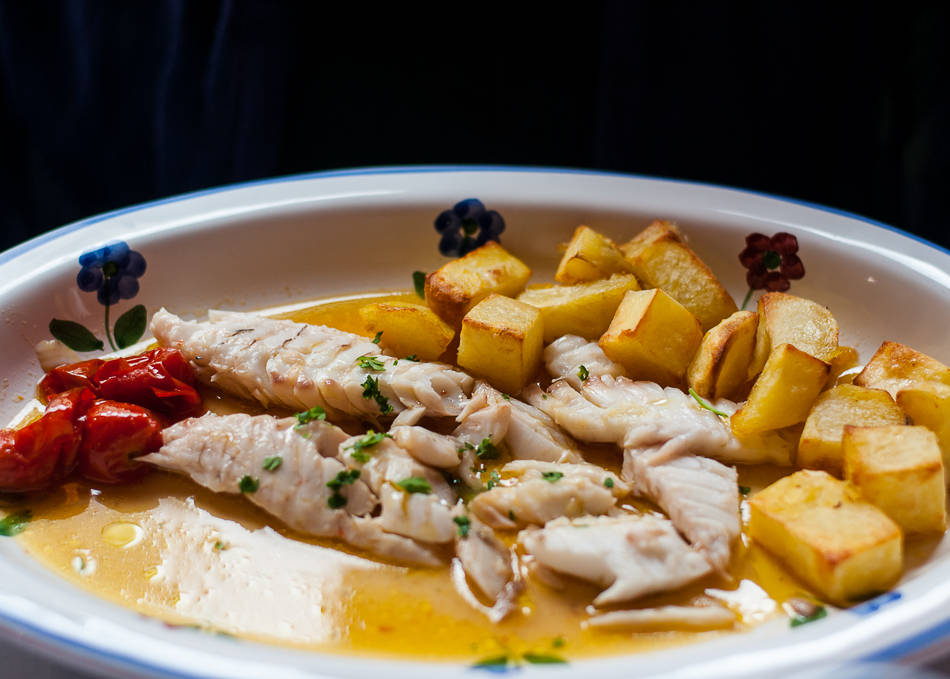 Paccheri with bottarga and figs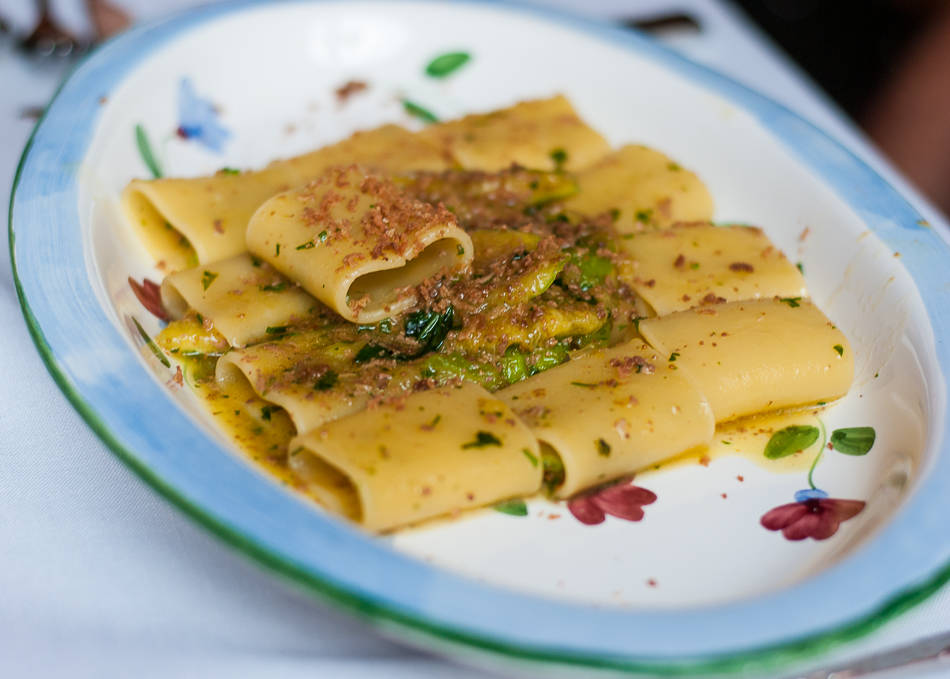 Strawberry coulis with sweetened ricotta cheese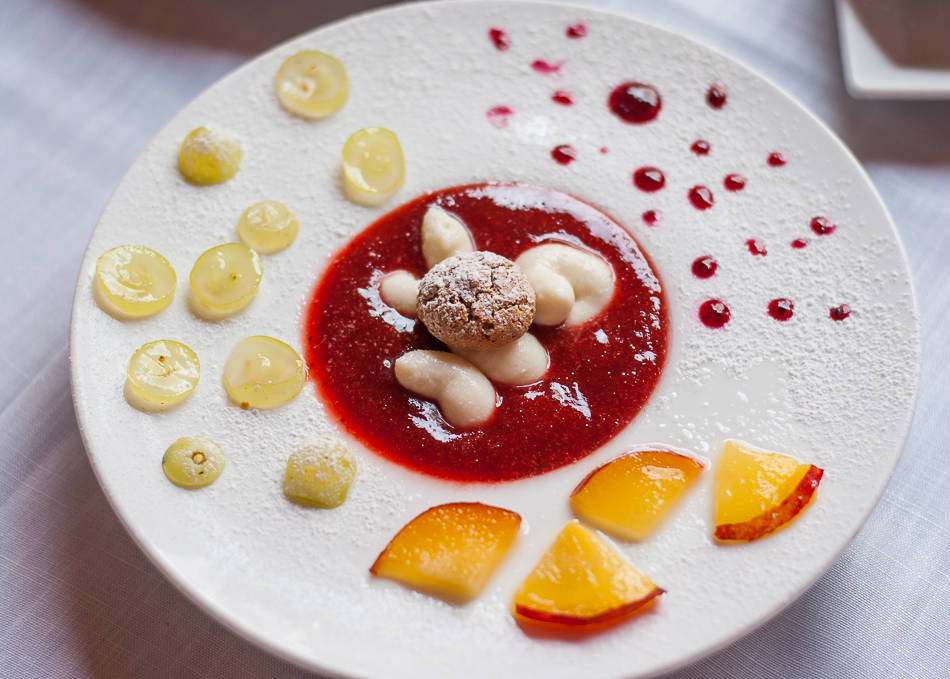 Don't miss a visit to their tasting room next door to sample their homemade culinary delicacy of salted anchovy sauce which you can purchase onsite.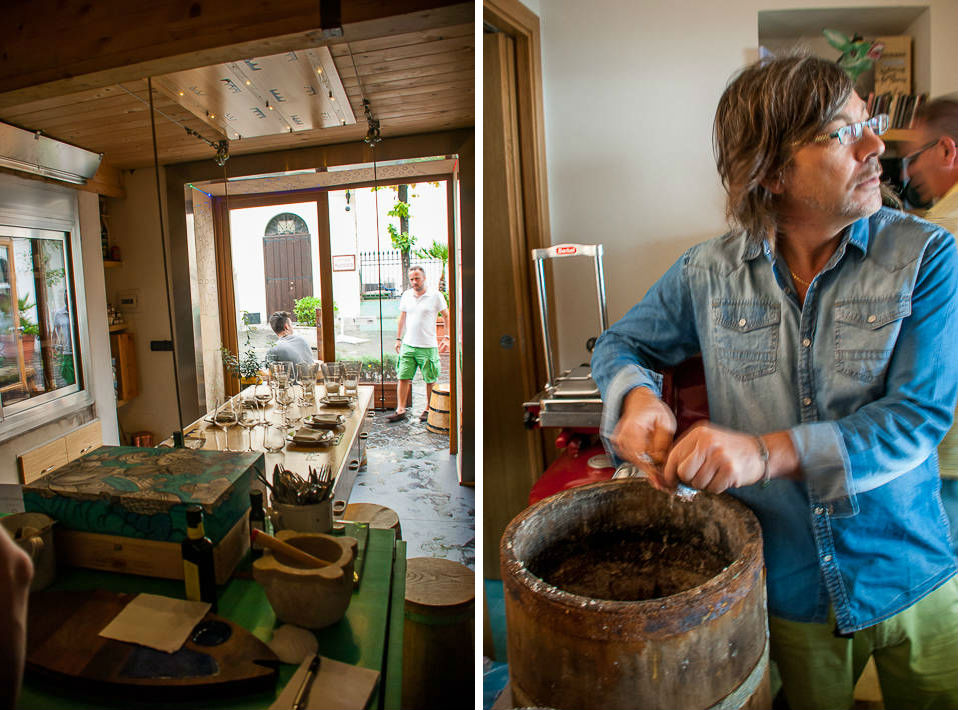 When the fish is caught, the fishermen throw it into wood barrels, alternating layers with handfuls of salt. Then the fish is pressed down by a wooden lid weighted with rocks for a couple of months after which the anchovies have produced the precious and fragrant amber juice.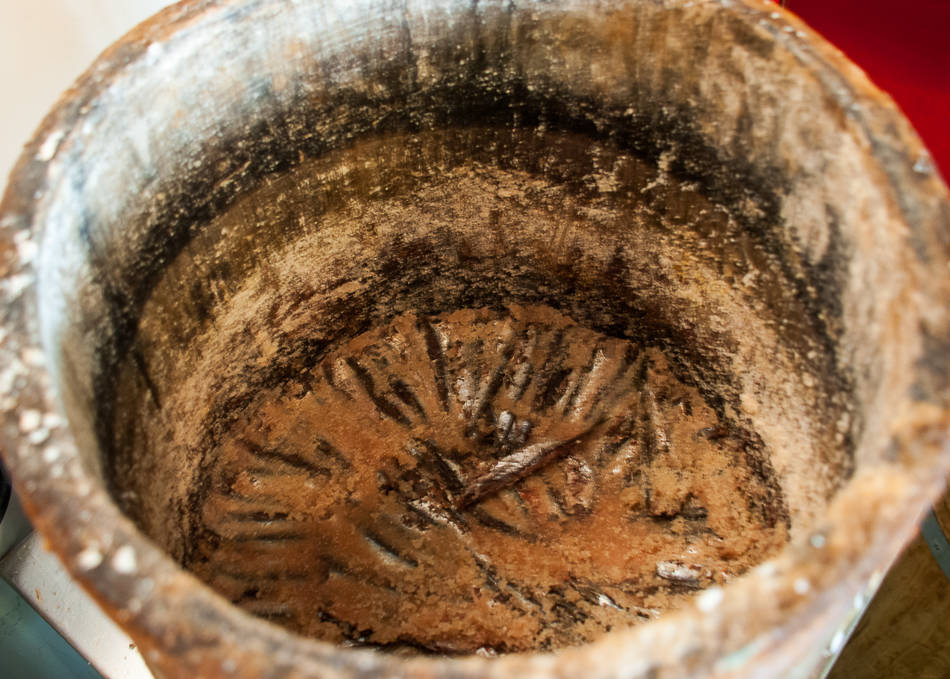 Last but not least, no trip to the region would be complete without a stop in the epitome of Amalfi chic – Positano.
Considered by many to be the most photogenic town on the coast, admire it from the beach looking up and then climb up the winding streets to get the most out of every angle – you won't be able to put your camera down.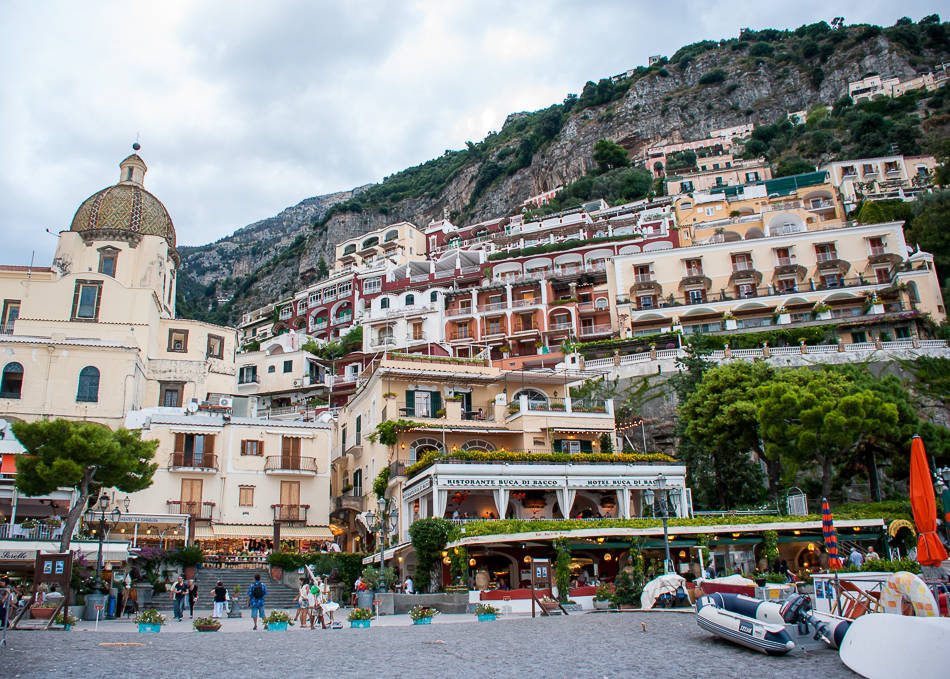 Steeply stacked houses seem to tumble down into the sea in a splash of pastel colors.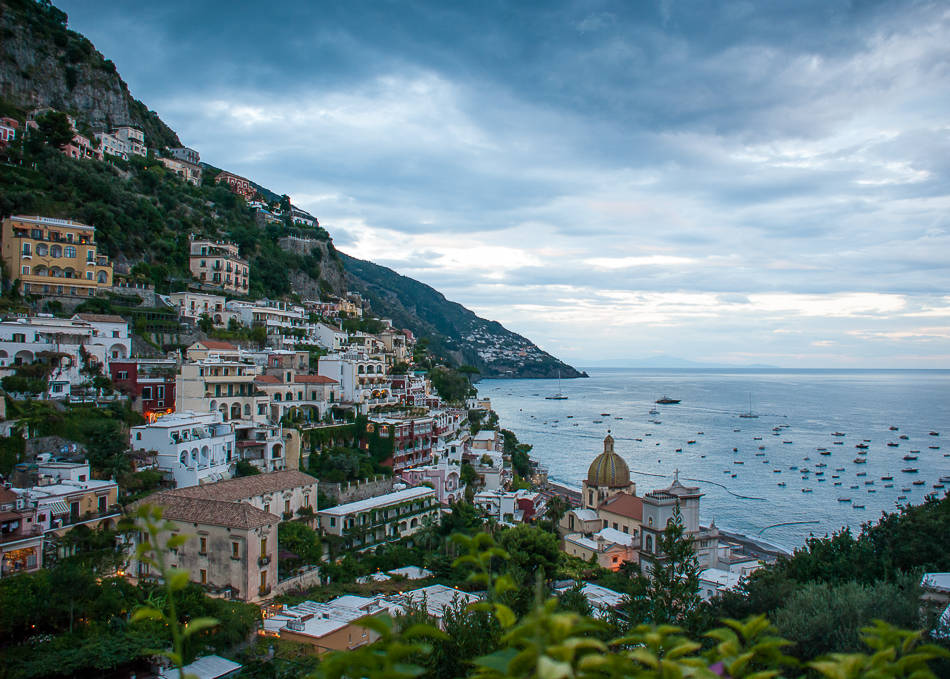 Besides the views, Positano is the place to indulge in glamorous hotels, fashionable boutiques, and authentic restaurants with stunning views.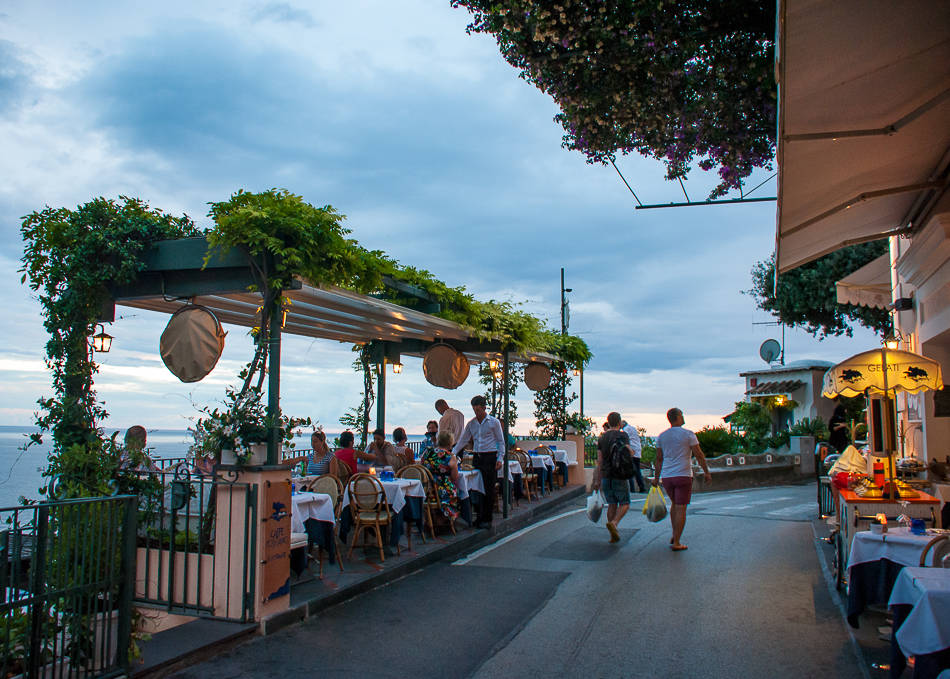 If you're after an even higher vantage point and a bit of a good time, then head up much higher in the lush green hills overlooking Positano to Fattoria La Tagliata.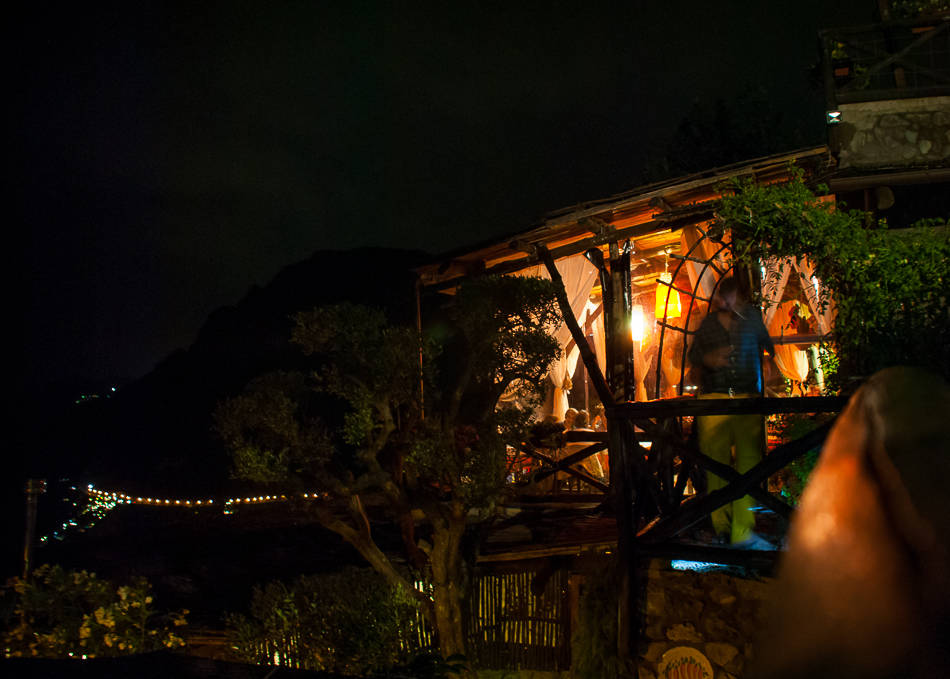 The colorful family-owned restaurant is a tourist magnet with its gargantuan feast served family-style,  live entertainment, and very gentle prices. You'd better pace yourself as you'll rarely see such an amount of food in one sitting, especially not when it includes over 6 antipasto, 4 different pasta dishes, an extremely large platter of grilled meats, and a sampling of homemade desserts. Just enjoy yourself (and the view if you can come during lunch hour) and savor the simple and rustic dishes and the warmth of your hosts – this will be a meal you won't forget.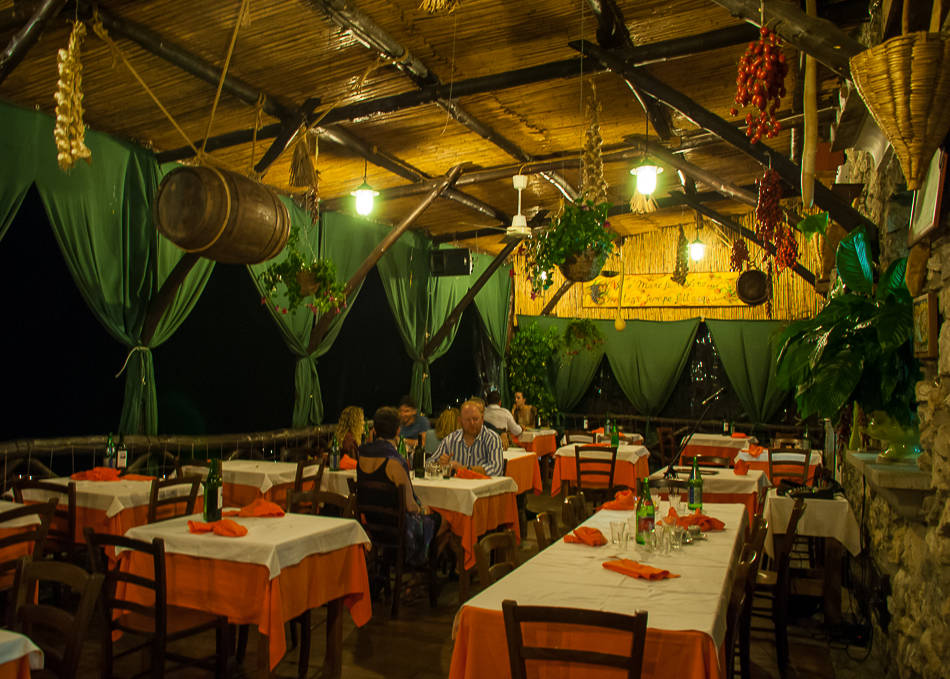 When you feel like you're about to explode, you'll enjoy the opportunity to get out of your chair and participate in the live band along with the owners – you'll need all the calorie-burning activities possible to make up for what you've just ingested!