The mercury drop and lost of hours of sunshine inevitably trigger a change in my eating habits as I seek warmth and comfort in my food.  While comfort food means something different to all of us, I can't help but share here my favorite breakfast of late – roasted sweet potatoes!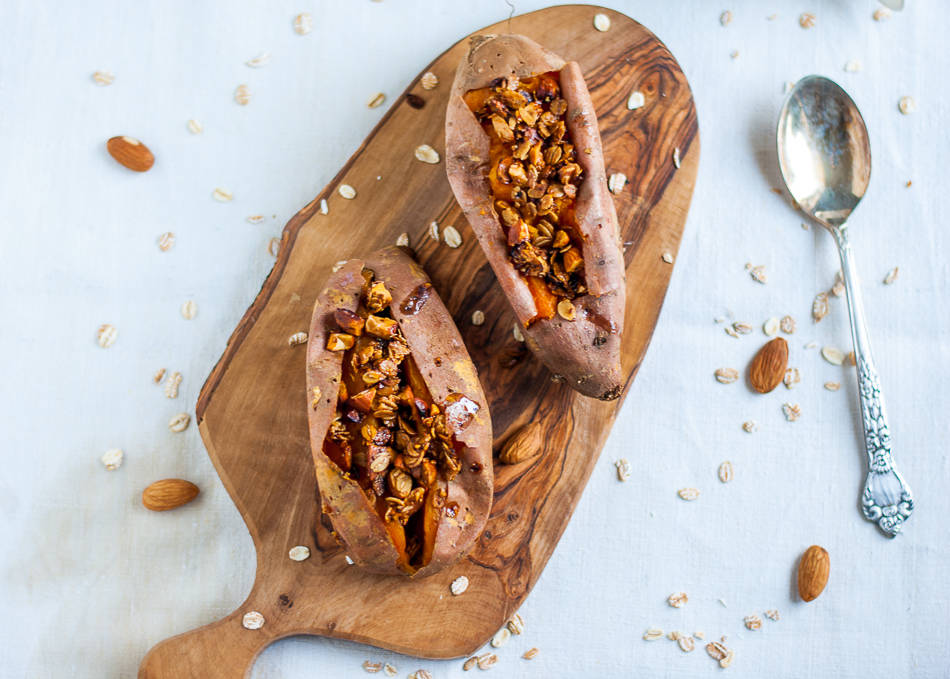 There is something so soothing about digging into the hot and sweet flesh of a sweet potato first thing, especially knowing the powerhouse of health benefits you'd be starting your day with.  They're packed with fiber, vitamin A and vitamin C and filling enough to make you last until lunchtime.
It'd be a shame to save them only for dinner time or the Thanksgiving table as a side dish when they're so delectable topped with this sweet and crunchy mix of oats, almonds and maple syrup. If you have a sweet tooth like mine you'll be in heaven as you'll feel like you're indulging in dessert upon waking up (which is all we ever dream of!). They're also incredibly easy to make and you can bake them in batches so you can enjoy them every weekday mornings. They're even surprisingly good cold! And let's not forget the holiday feel they'll surely bring to your kitchen…nothing can beat that this time of year.

Baked Sweet Potato with Maple-Oat Crumble
Recipe from Whole Living
Active time: 10 minutes
Total time: 55 minutes
Serves 4
4 sweet potatoes
1/2 cup old-fashioned rolled oats
1/4 cup raw almonds, chopped
2 tablespoons maple syrup
1 tablespoon extra-virgin olive oil
Pinch coarse salt

Heat oven to 400 degrees. Prick potatoes all over with a fork and arrange on a baking sheet. Bake potatoes until tender, about 45 minutes, and let cool slightly.Meanwhile, combine oats, almonds, syrup, oil, and salt and transfer mixture to a baking sheet, spreading out flat. Bake crumble, stirring occasionally, until golden brown, about 12 minutes.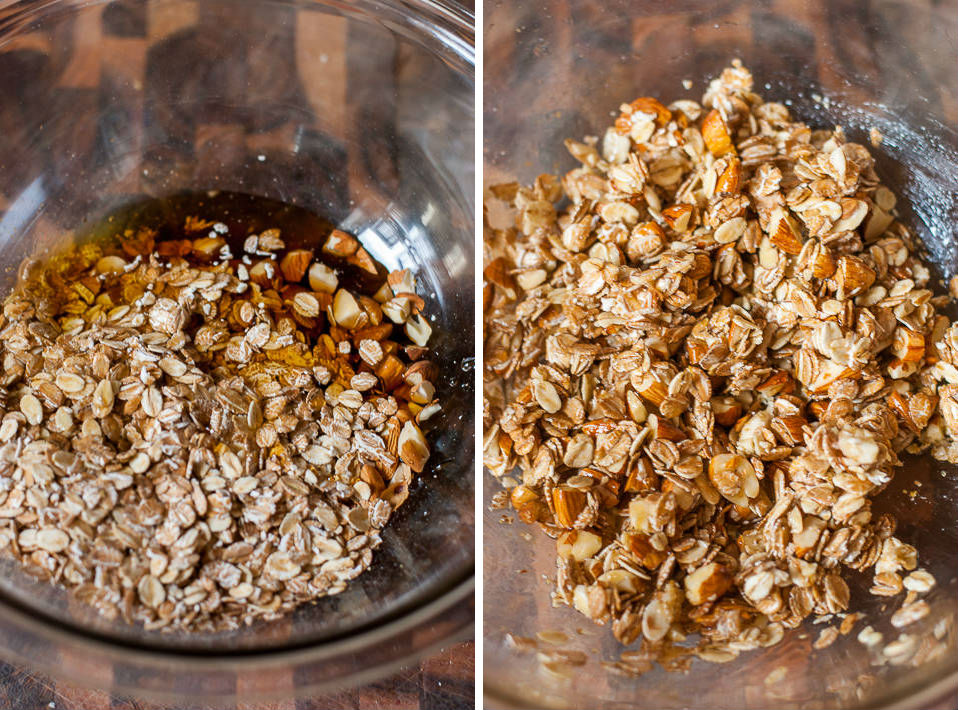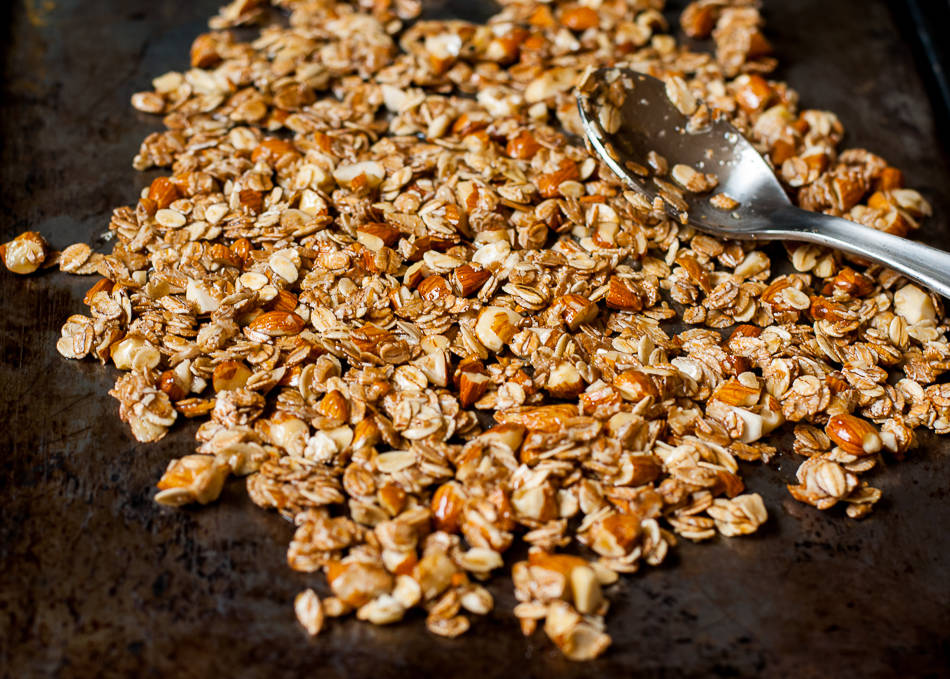 Split sweet potatoes with a knife and top with crumble.