Whether you fly or drive to get into Puglia, the one sight you're most likely to notice besides the multitude of twisted olive trees filling the landscape is the iconic trullo. The unique conical constructions have become an emblem of Puglia and some of the most popular tourist attractions in southeast Italy.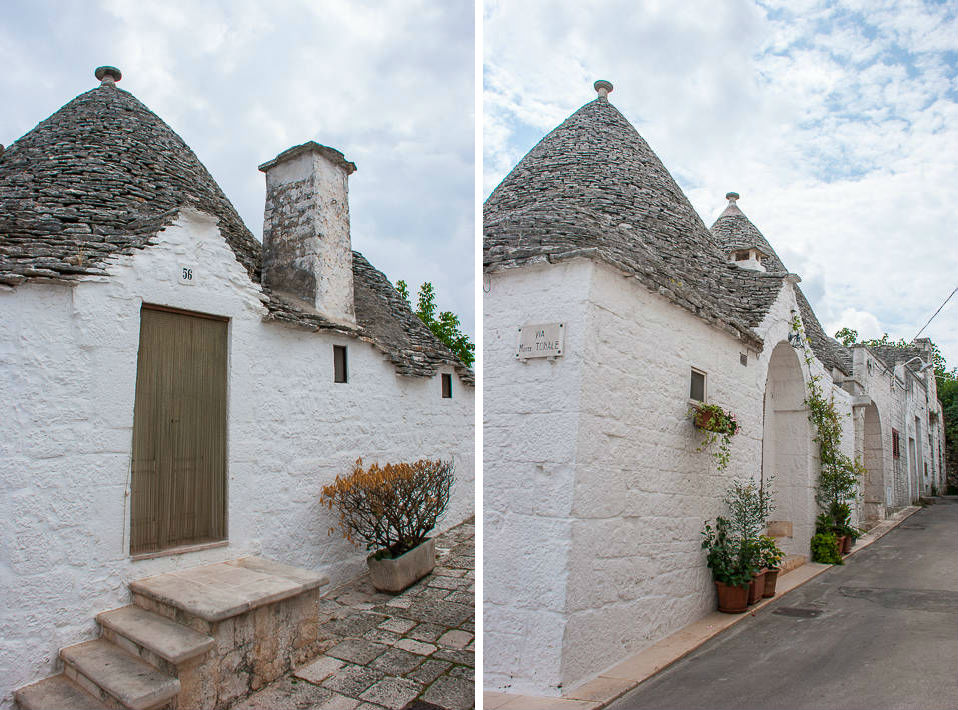 These fascinating buildings are scattered throughout the region though nowhere are they as spectacularly laid out as in Alberobello. The quaint town was designated a Unesco World Heritage Site for its wonderfully unique cluster of trulli houses, making you feel as if you've just stumbled upon a Hobbit village.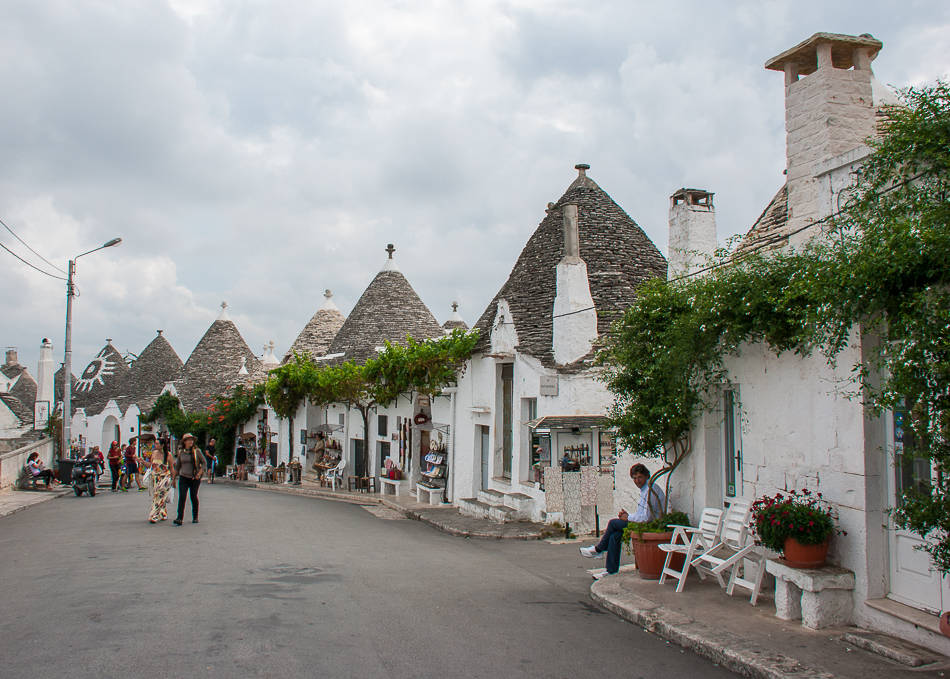 Facing the modern town centre, Rione Monti is the most picturesque district of the town from both afar and close up where a majority of the 1,000+ trulli can be seen.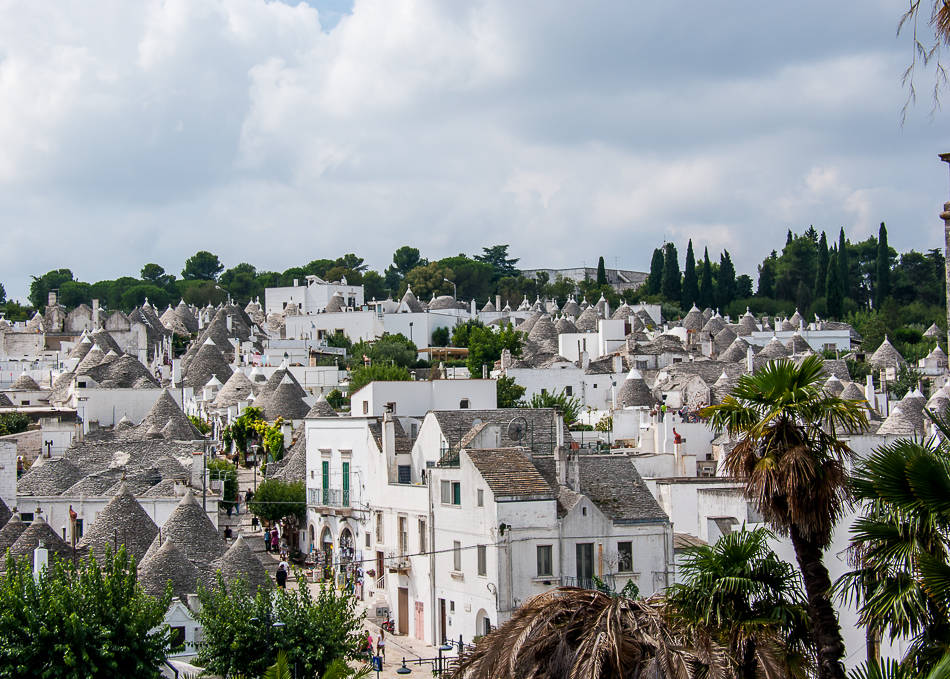 Of course, it's also very touristy and has given this part of town many references to Disneyland though you'll still find wandering around the narrow lanes sloping upwards to be rather enchanting.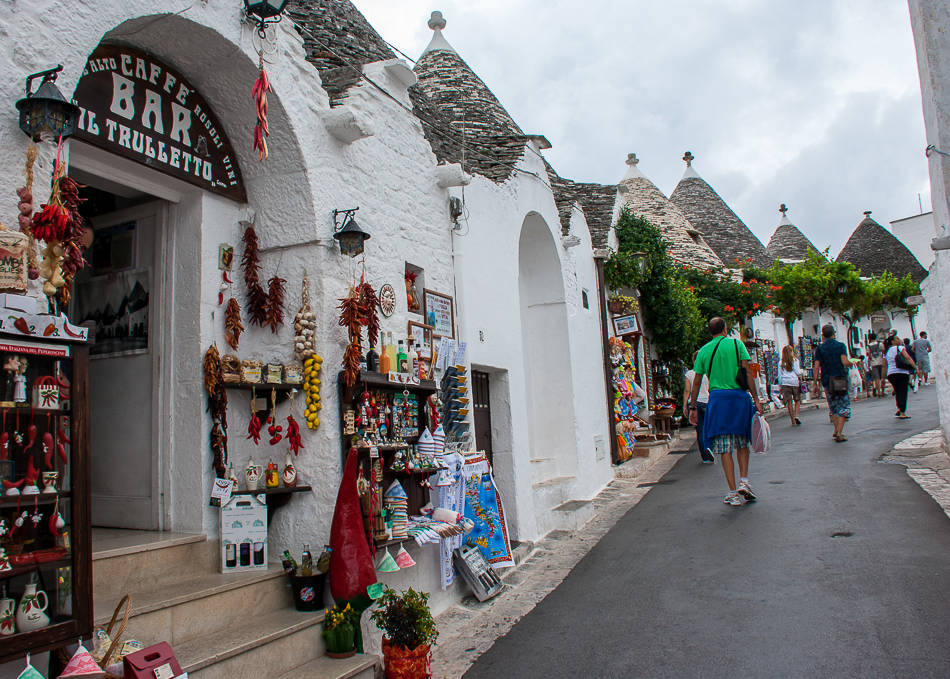 Take an empty side street to have a closer look at these exceptional houses, a building technique that has survived since prehistoric times. While each trullo here is of a different shape and size, they all share the same white walls and grey cone-shaped roofs.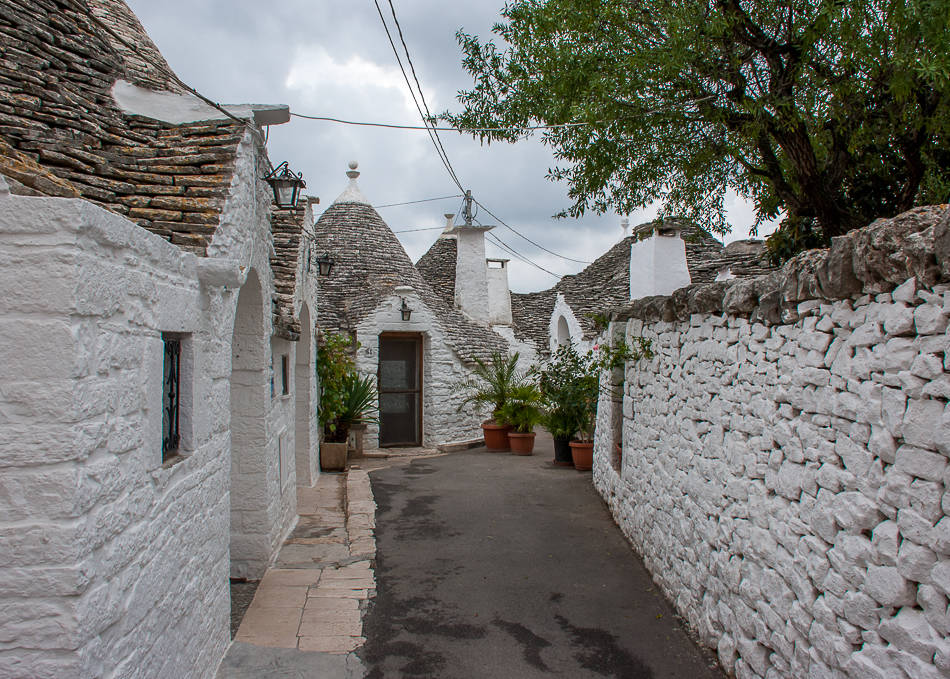 Many are still lived in, creating a warm and authentic atmosphere, and quite a few have been turned into guest houses so you get the chance to experience life in a trullo.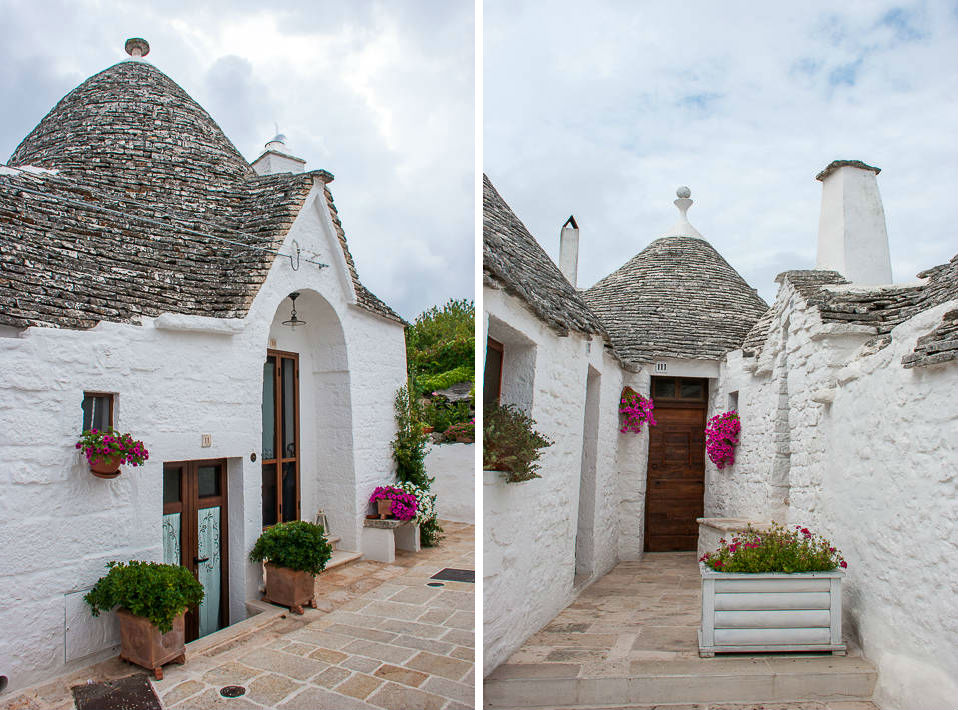 Others are not so well kept though are a testament to the strength of the constructions, some dating back to the 16th century.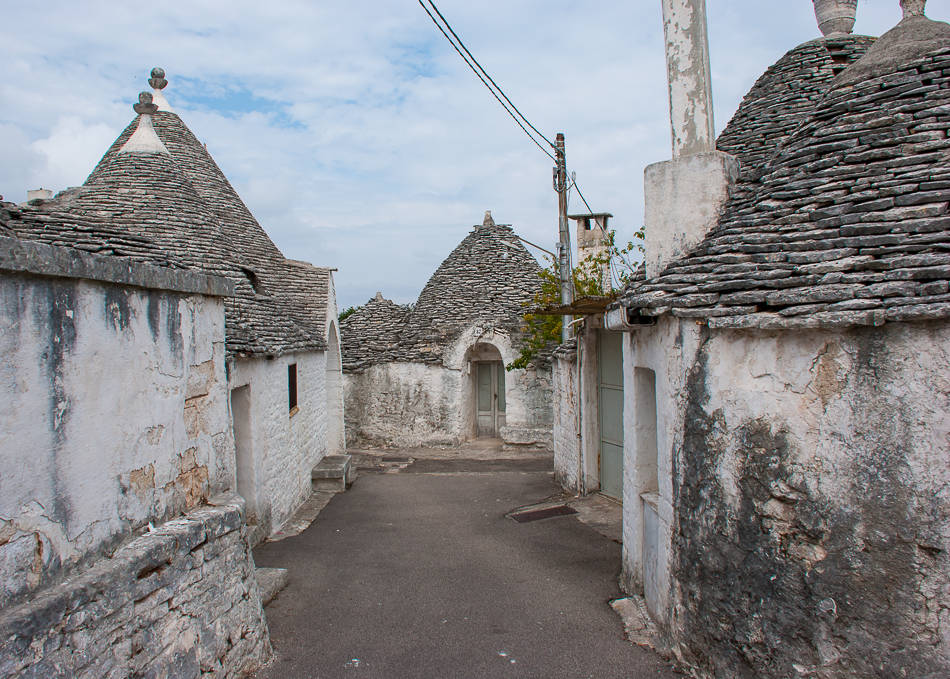 The trullo shaped church of Saint Anthony.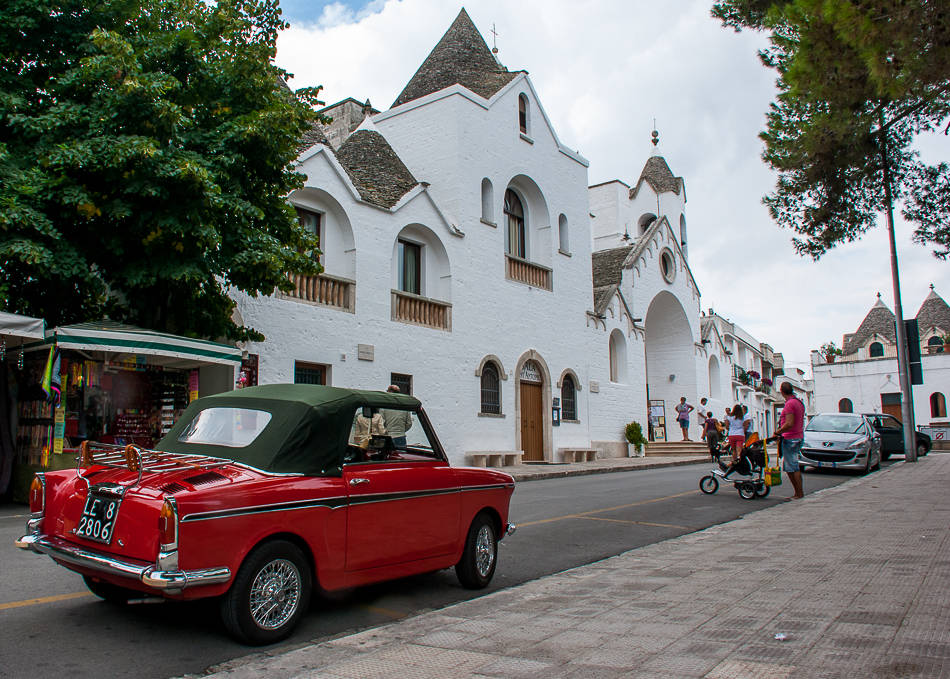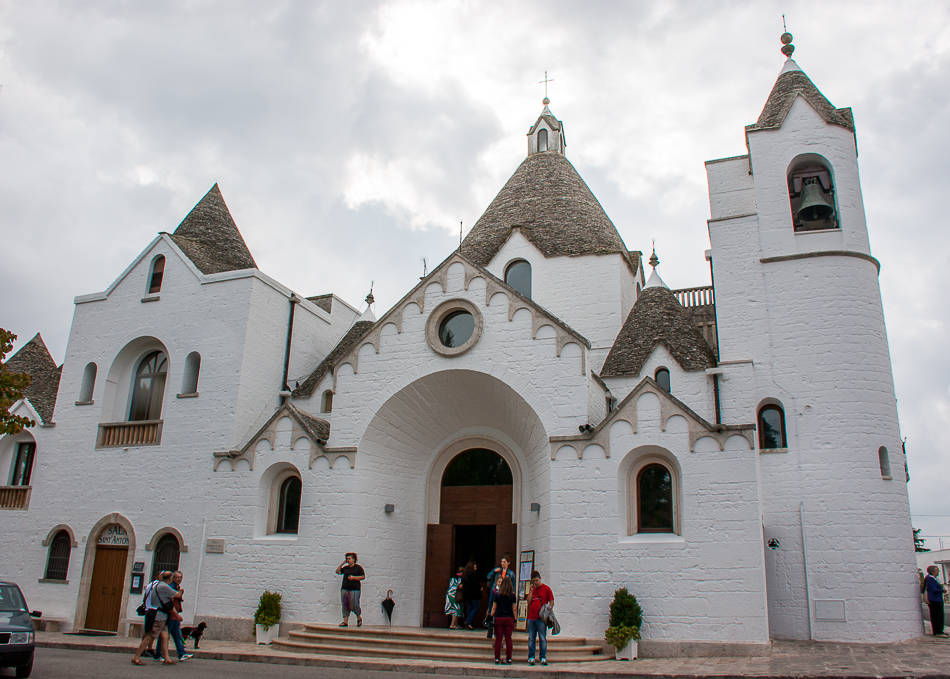 I have to say the roofs were probably my favorite thing to photograph, an aesthetic not often found in such quantity!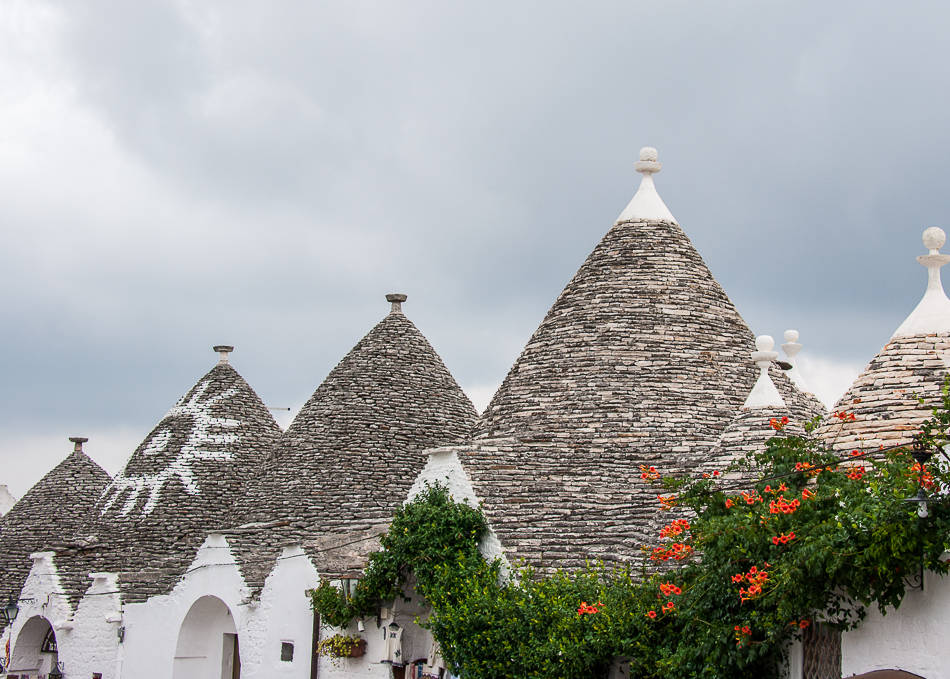 Many of the roofs have white symbols painted on them, usually Christian or astronomical symbols for luck.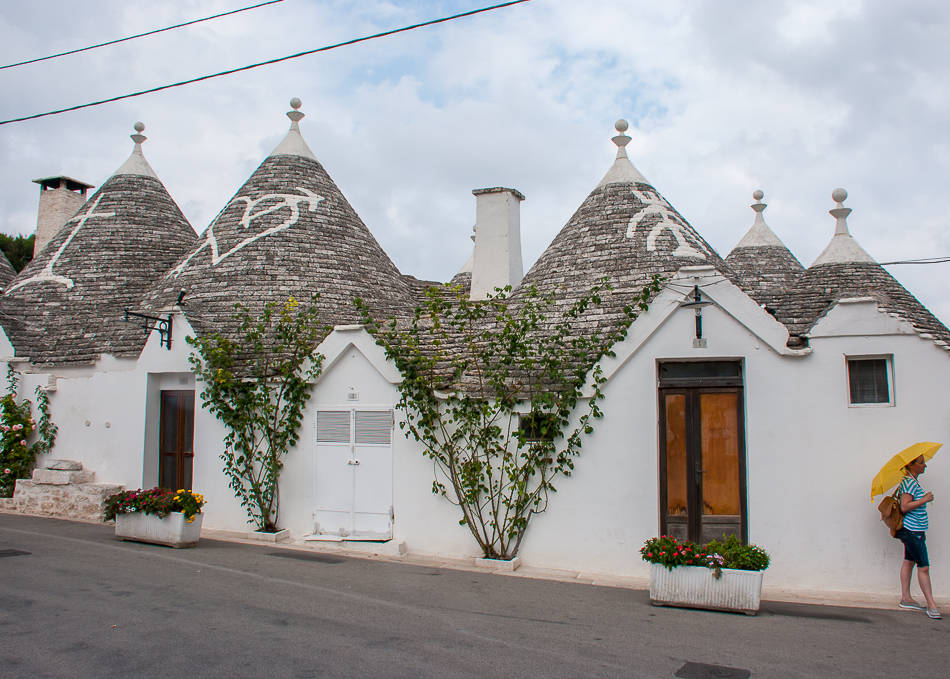 The modern side of Alberobello is also worth a stroll with some beautifully preserved buildings and a few surprising trulli popping up in random places.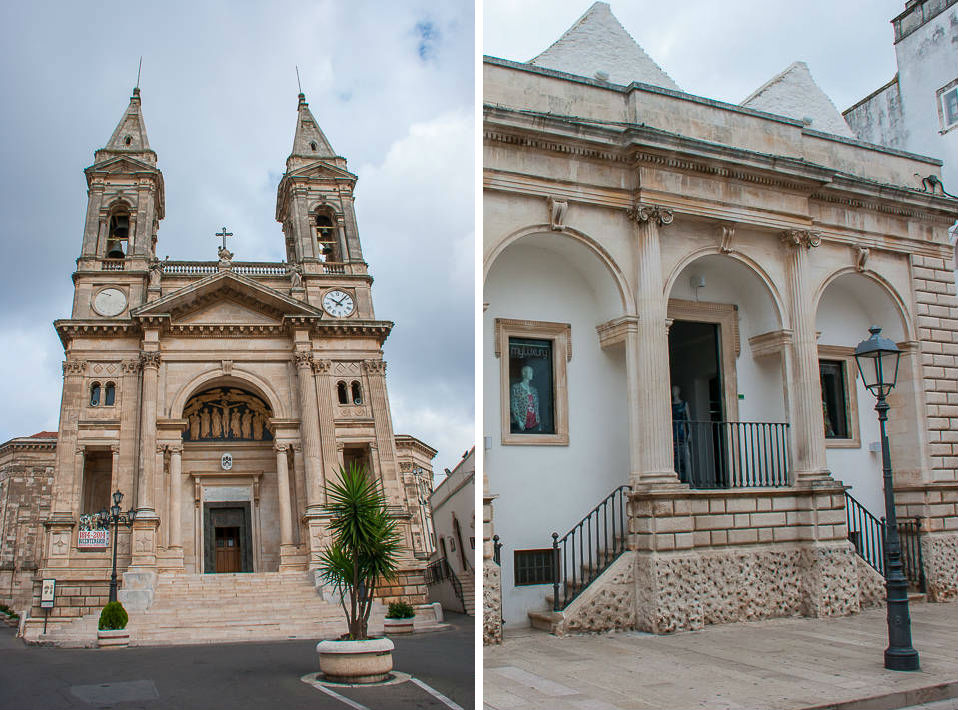 Back on the road, there are still plenty of trulli to look at, sometimes in their most basic form being currently used as shed among the olive groves.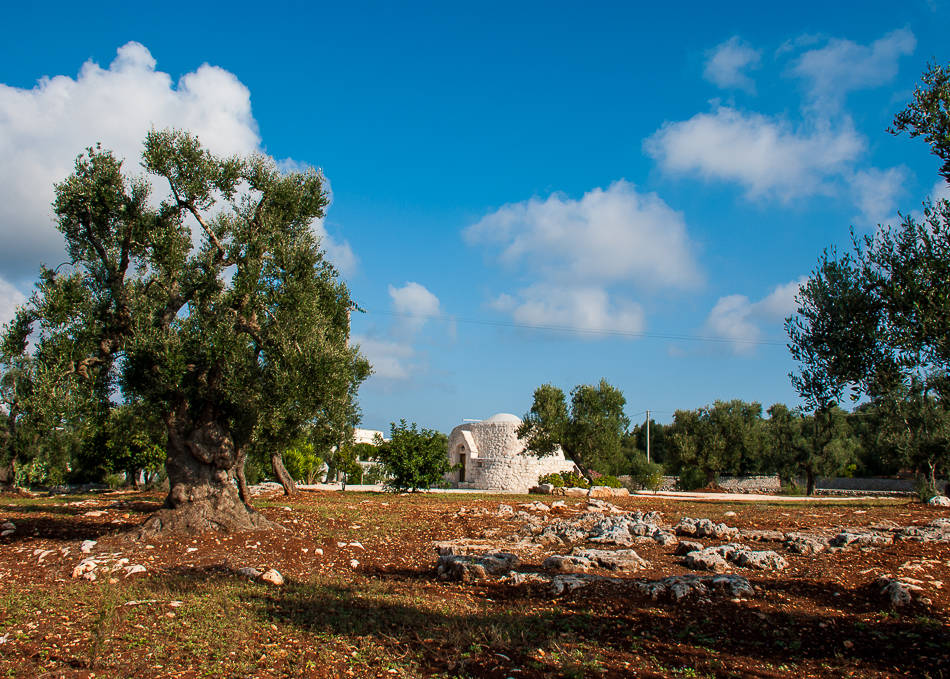 Others have been restored with great taste and we couldn't pass on the opportunity to live in one for a few days…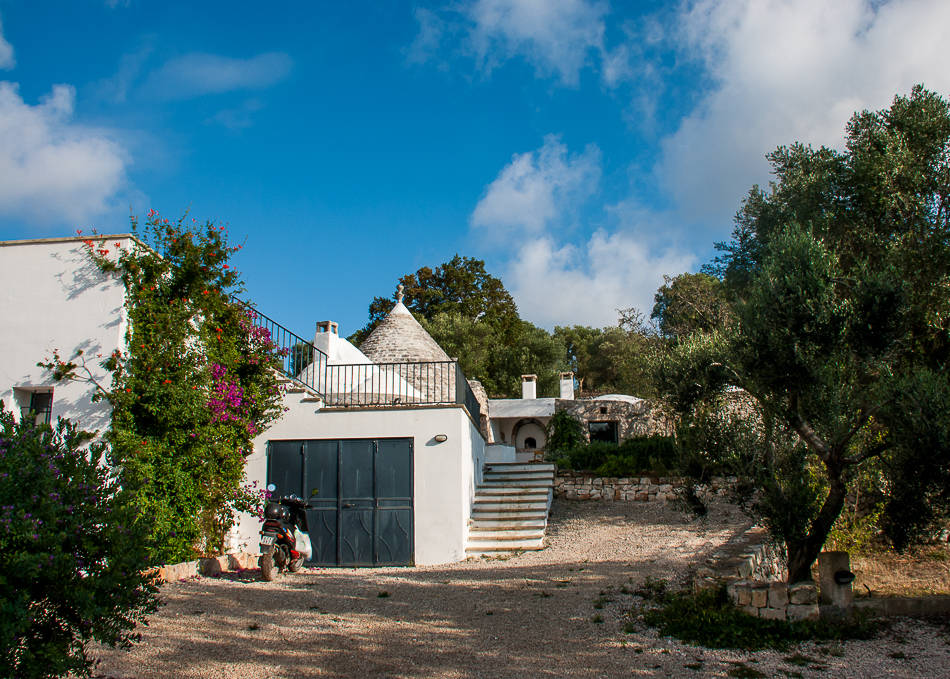 I found this gorgeous 3 bedrooms trullo on AirBnB with huge garden and outdoor pool, definitely restored with a few extra amenities!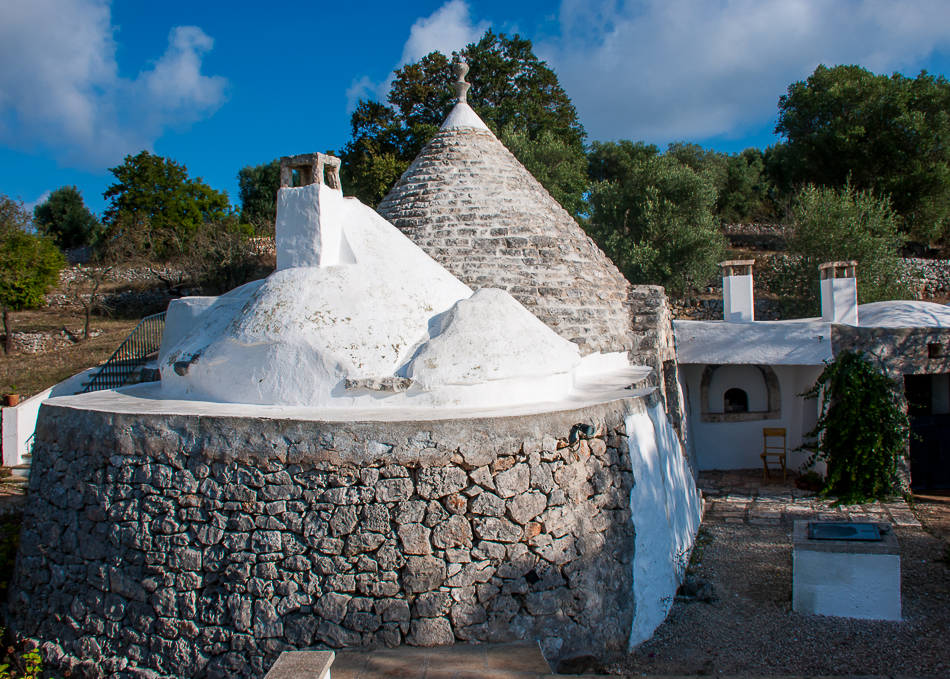 The view from the roof let us take in the valley with scattered trulli, olive groves and farmhouses.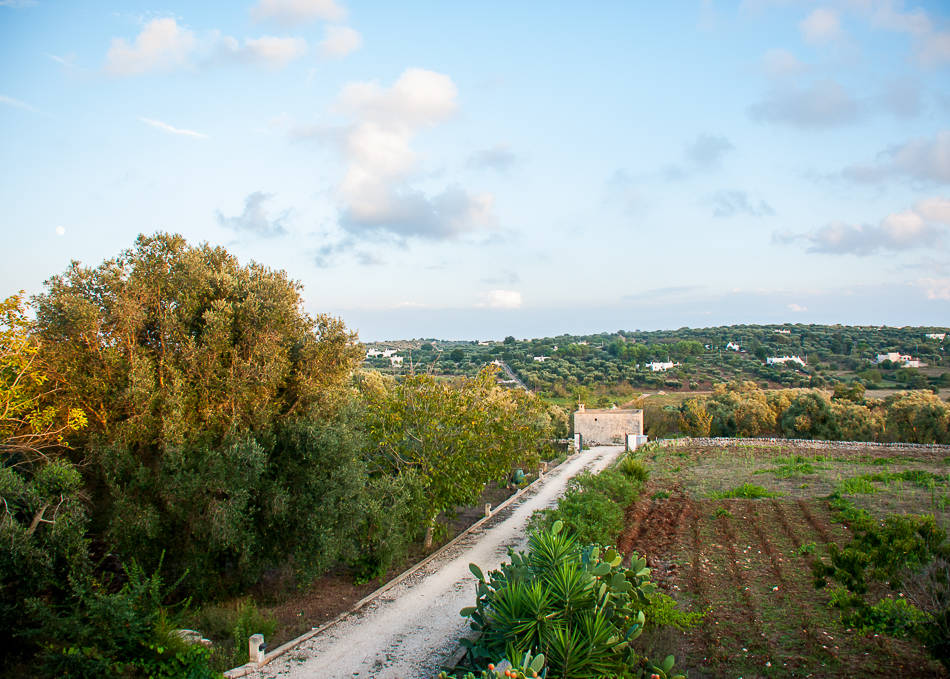 Apéritif by the pool with some local spumante.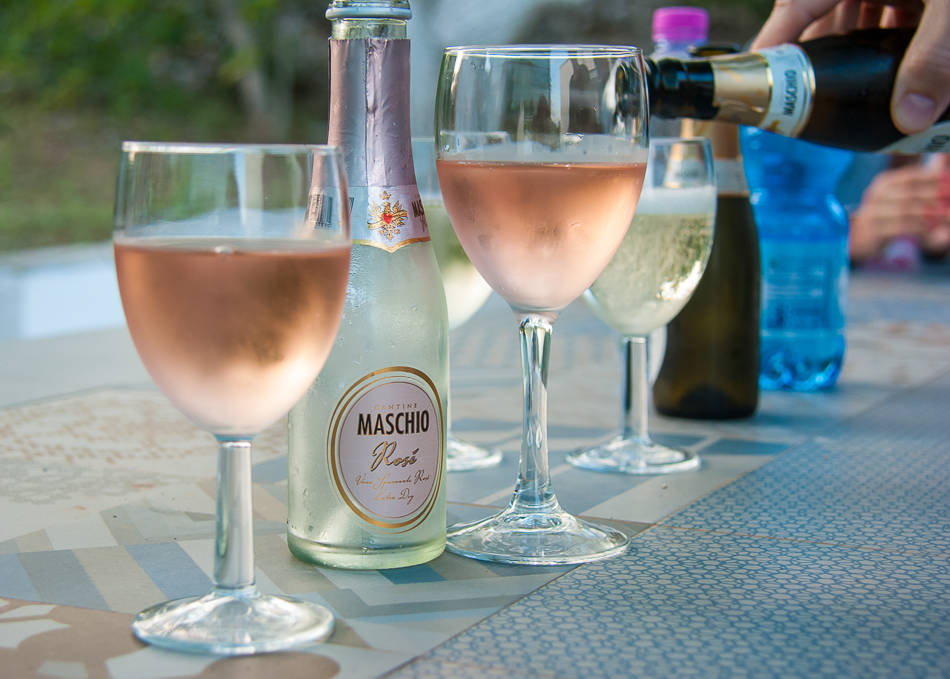 And let's not forget the Caciocavallo, a traditional, stretched curd cheese available everywhere in the region (and scrumptious on its own or topping just about anything…).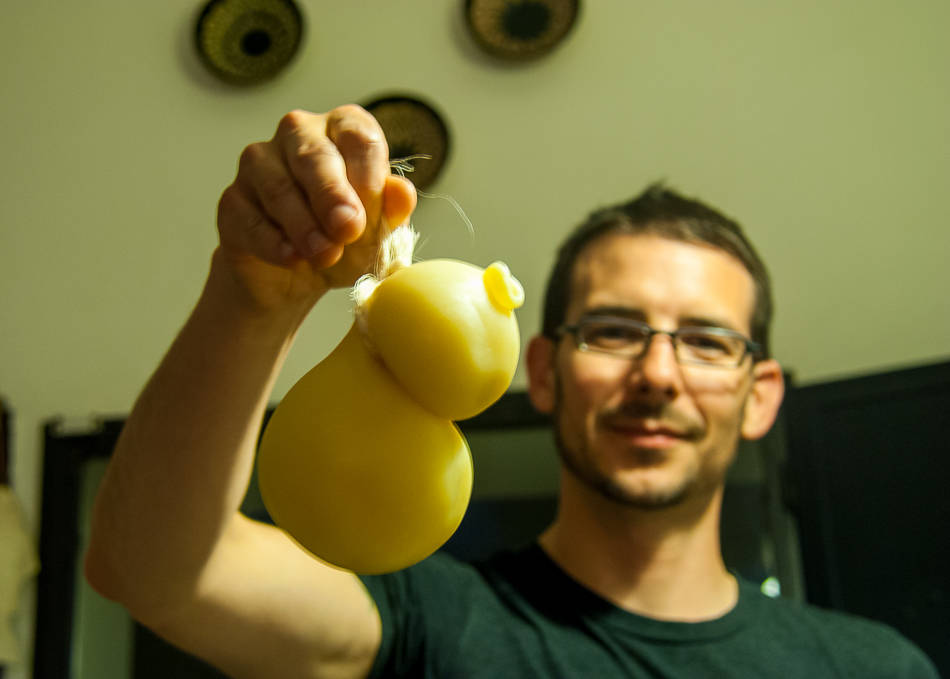 Typical mornings here start with a good cappuccino and a selection of pastries, usually filled with chocolate, jam or lemon cream.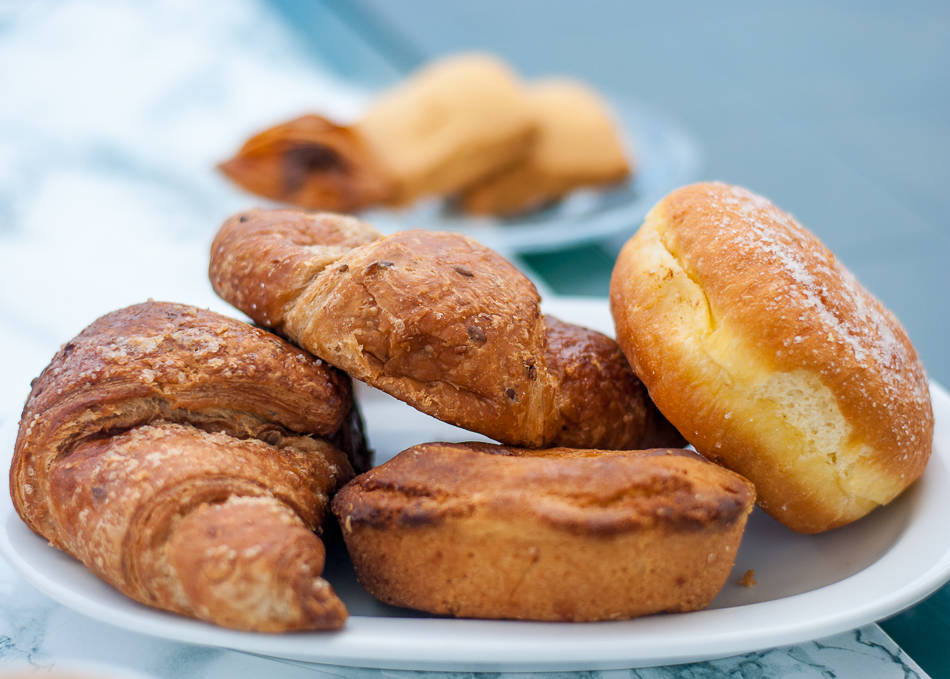 Regardless of where you based yourself in the Valle d'Itria, the surrounding country roads will be filled with stunning discoveries all worth making a stop on the side to admire either a gorgeous villa or postcard perfect landscape.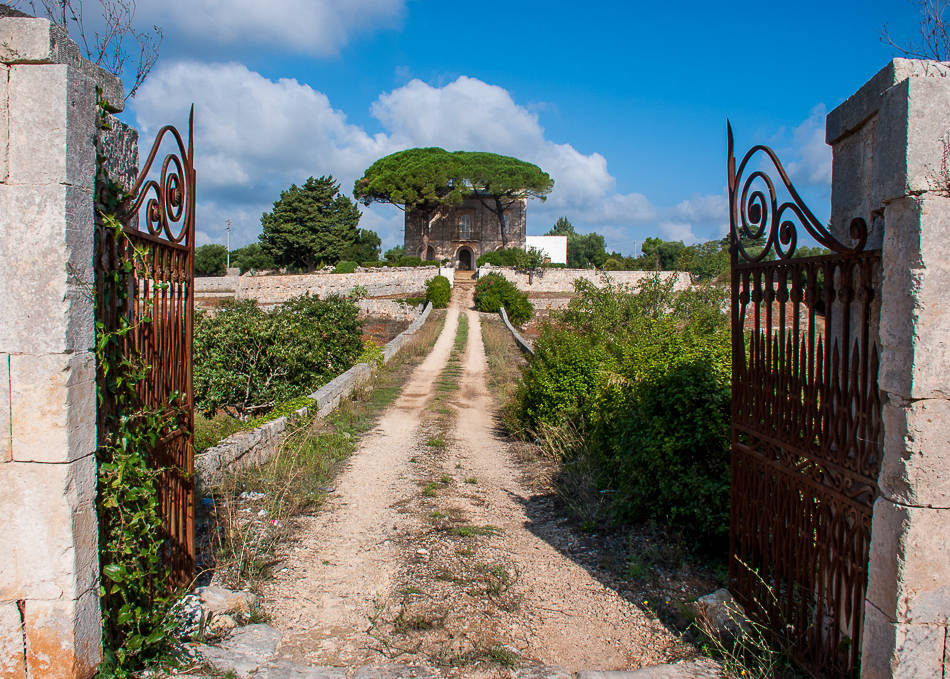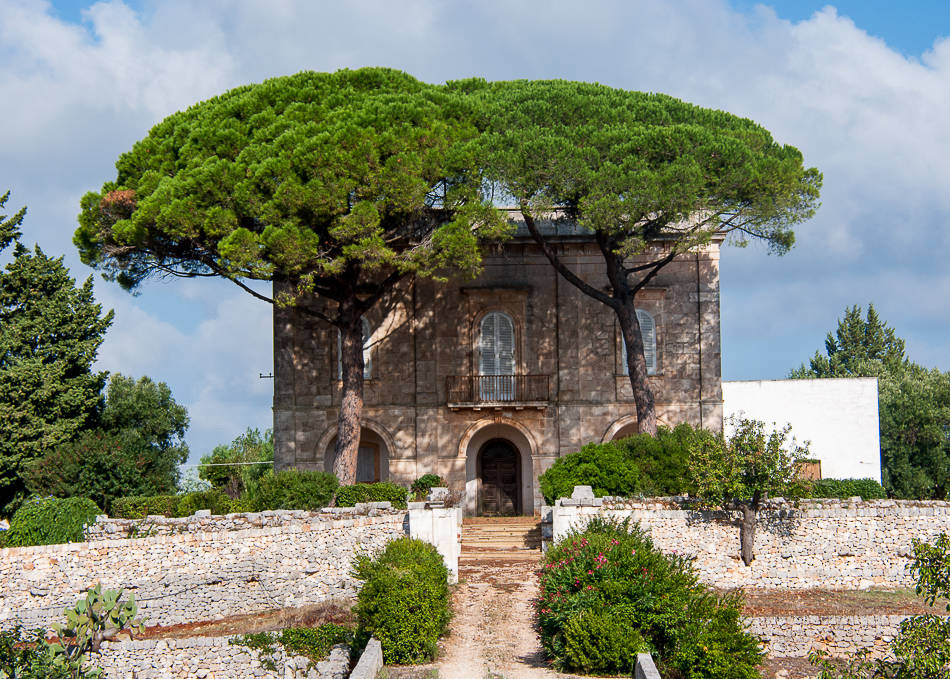 There are quite a few historic towns around that make for a wonderful half-day of wandering and eating, and one you mustn't miss is Locorotondo. It has been named one of the most beautiful villages of Italy and its calm and easily walkable centre makes for a memorable afternoon.
Church of the Madonna della Greca, the oldest church in Locorotondo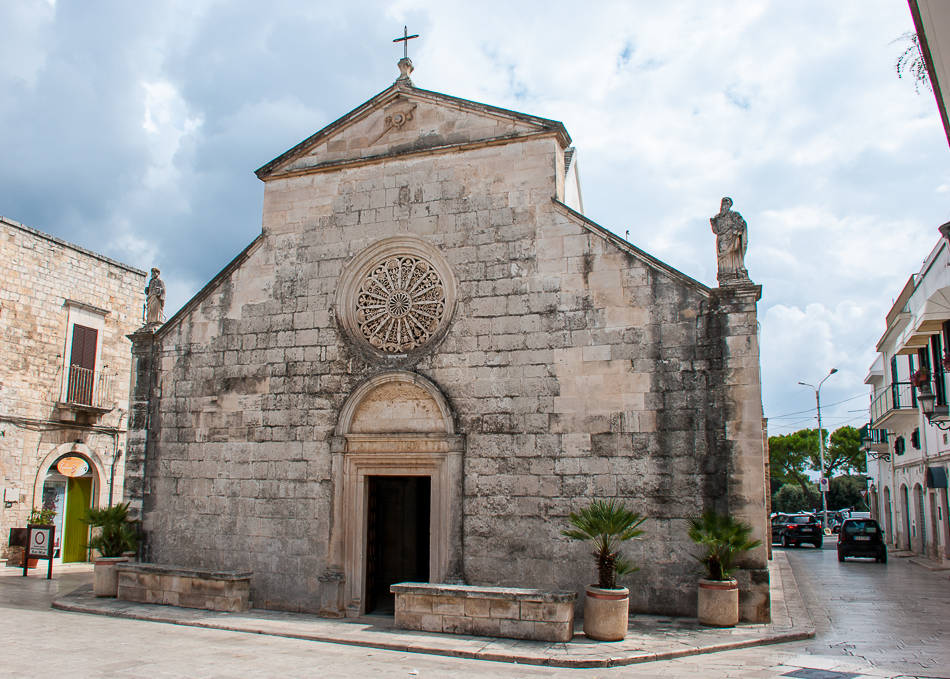 Even though it's just 8km down the road from Alberobello, there are no trulli here but plenty of cummerse, narrow rectangular town houses with pointed roofs. The quiet pedestrian historical centre oozes charm with its shimmering white walls and the occasional burst of color from red geraniums hanging down the wrought iron balconies.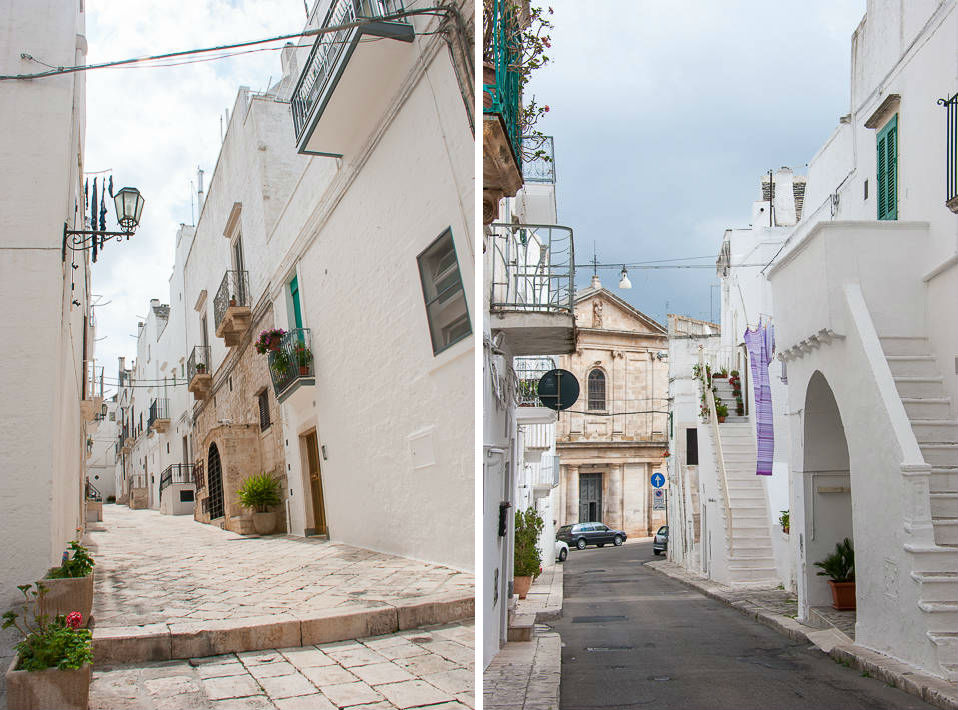 Even the street signs are extraordinarily beautiful.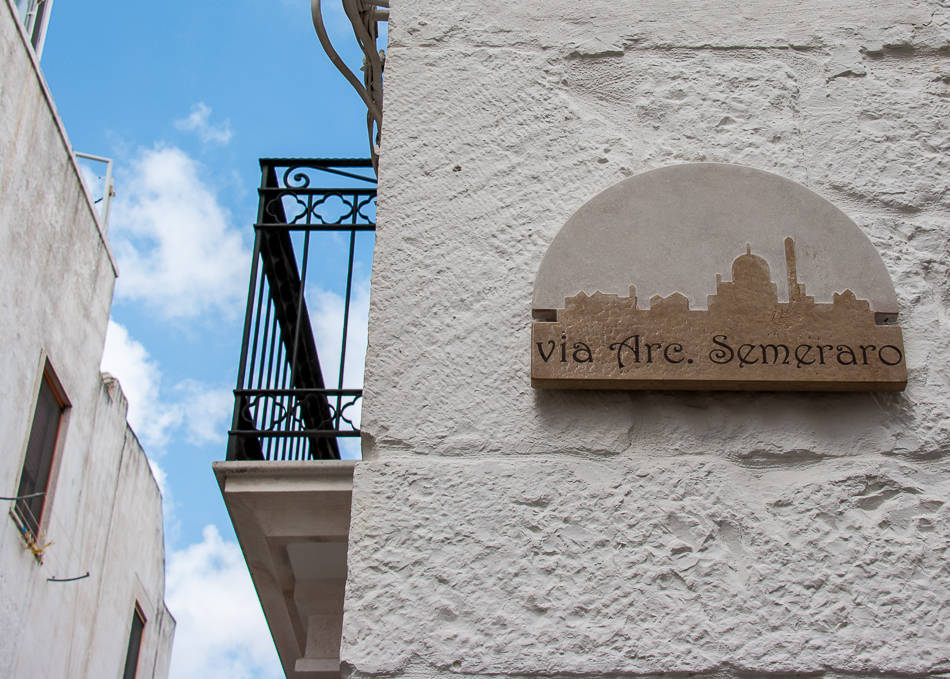 Another reason alone to visit Locorotondo is to eat at Bina, a stunning restaurant serving Pugliese cuisine with a modern touch.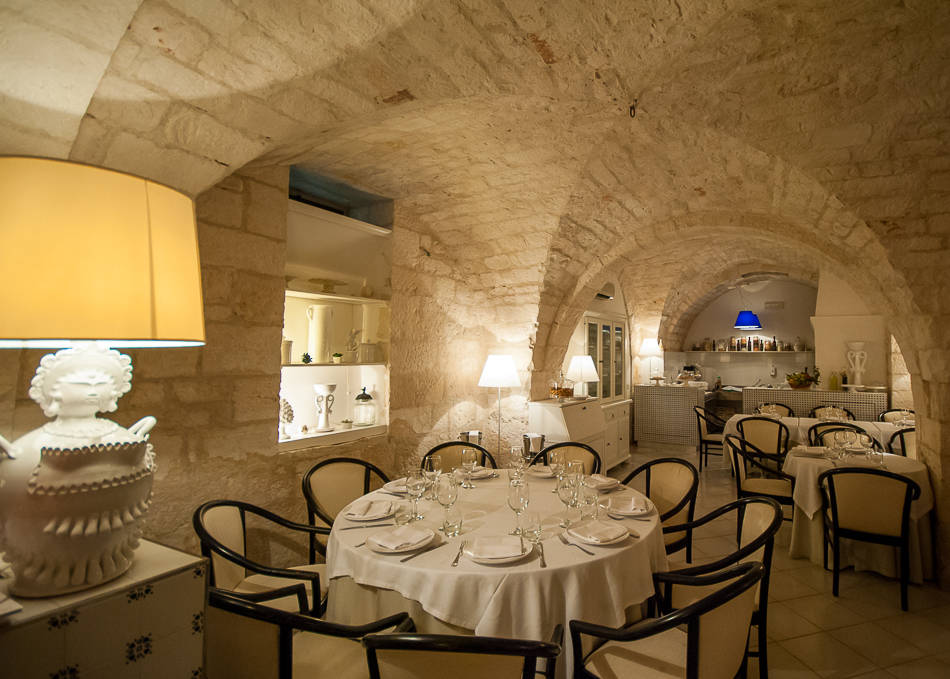 The all-white interior is refined and welcoming with a wealth of personal touches such as local ceramics and vintage books making you feel like you're eating in the house of a very stylish friend.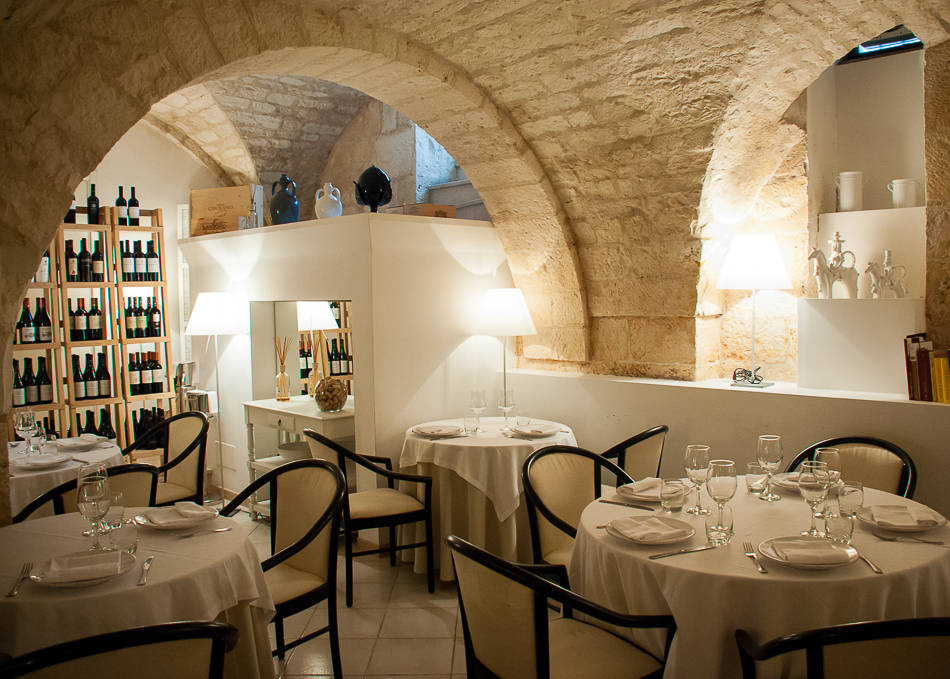 Locorotondo being at the heart of the Puglian wine region, it's the perfect excuse to settle down for a few hours and sample some fine local bottles such as a good Negroamaro, accompanied by even finer cuisine.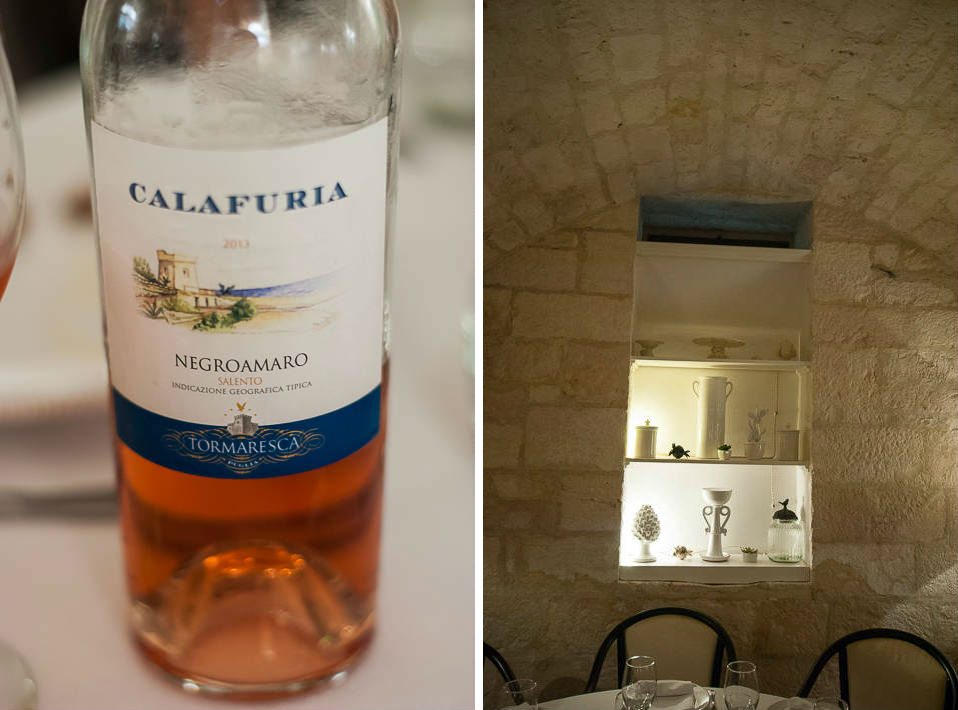 It's true that it's difficult to eat badly in Puglia though Bina is a cut above and we were wowed by everything from the freshness of the local ingredients to the lightness of touch which seemed to permeate the entire meal, leaving us perfectly satisfied and not at all stuffy.
Local cheese plate (caciocavallo podolico, pecorino canestrato, burratina, ricottina)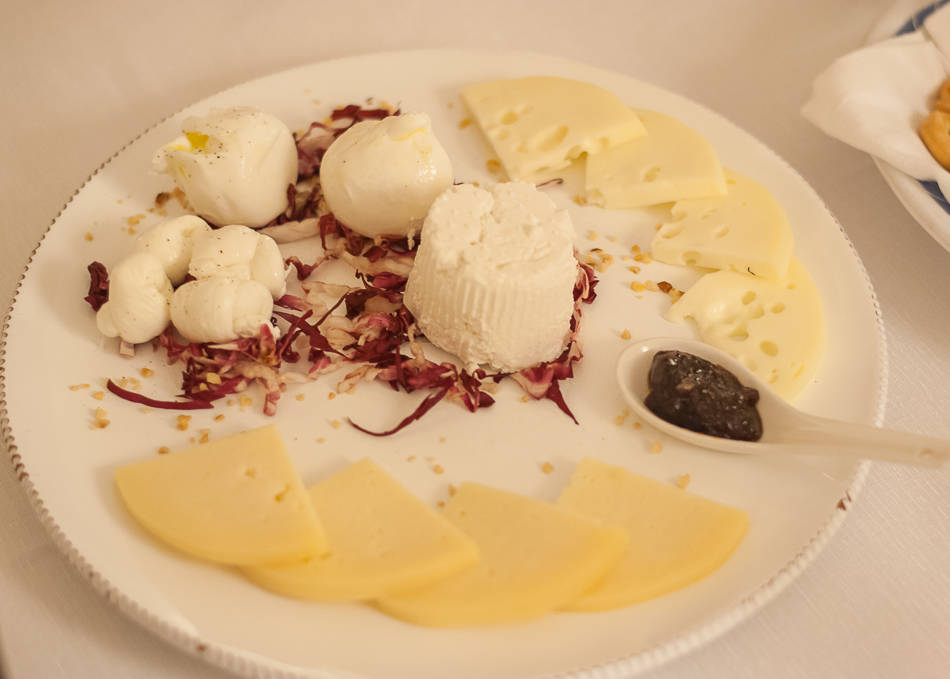 Local cucumber to aid digestion between courses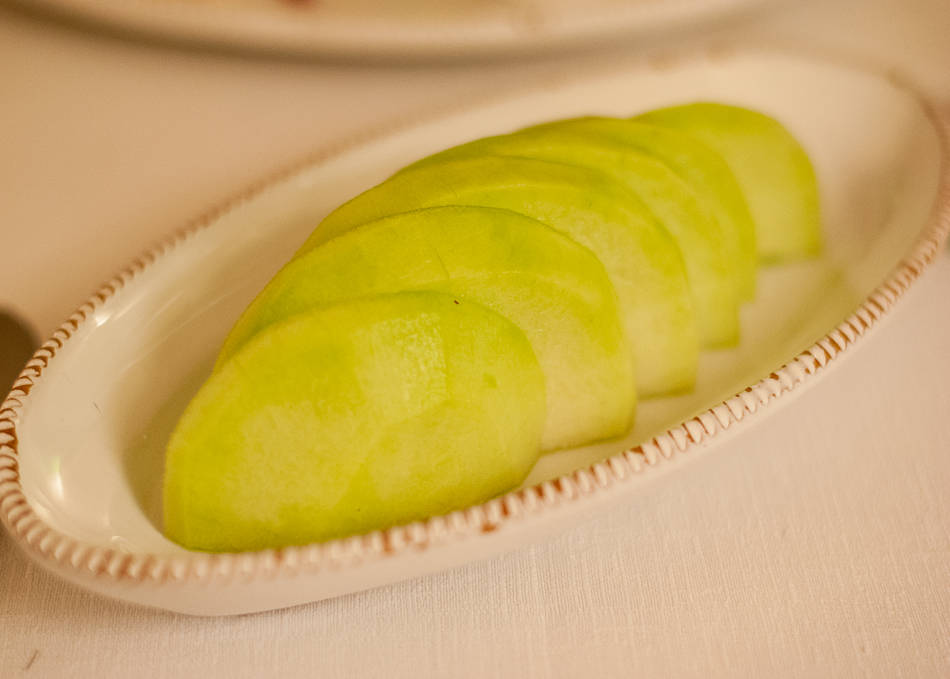 Small Vegetarian Courgette Millefogie with smoked provola on a coulis of tomatoes flavored with basil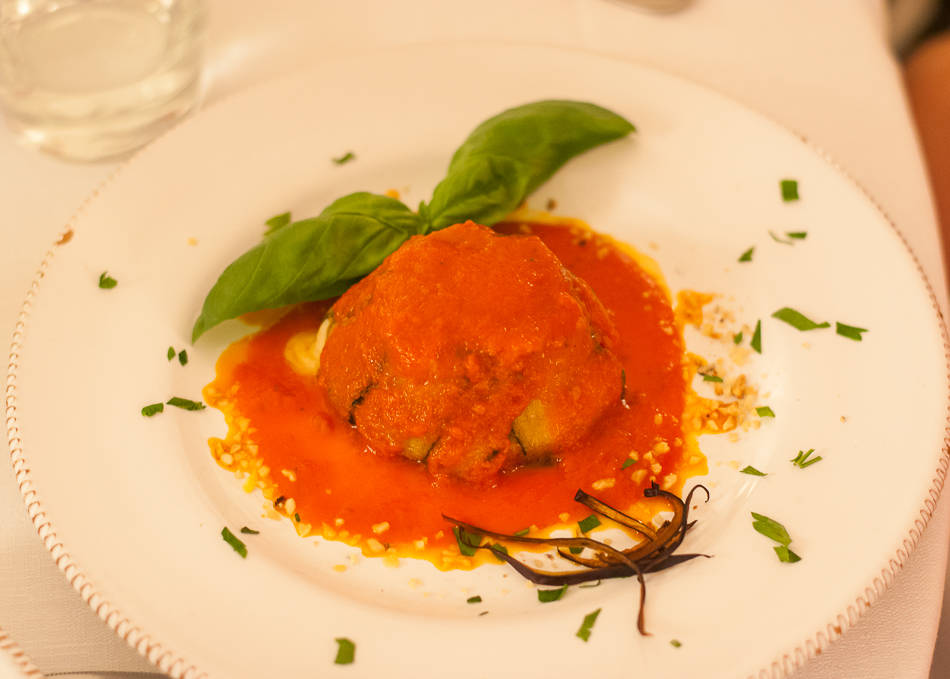 Handmade Egg Spaghetti with a cream of cow milk's ricotta, strips of sun-dried tomatoes and wild chicory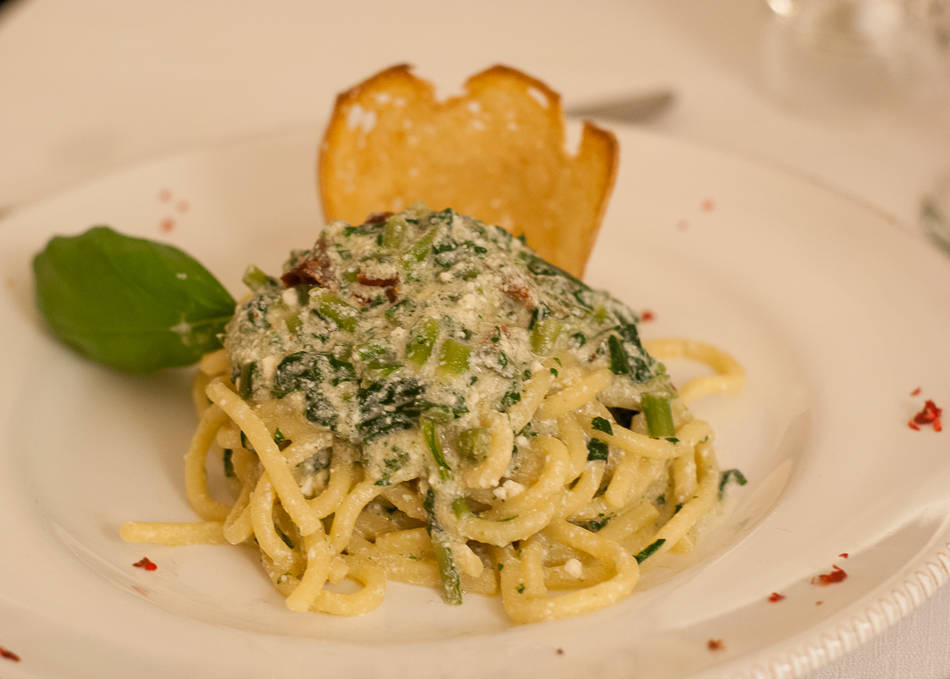 Homemade Spaghetti with string beans, pendulo tomatoes and cacioricotta from Valle D'Itria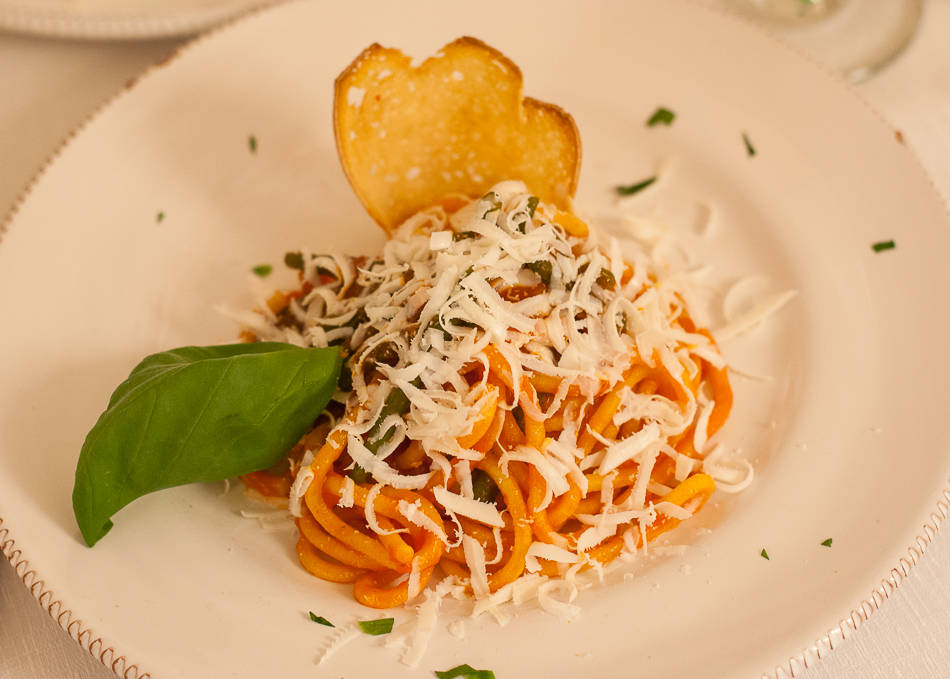 Free-range Rabbit flavoured with herbs and potatoes with rosemary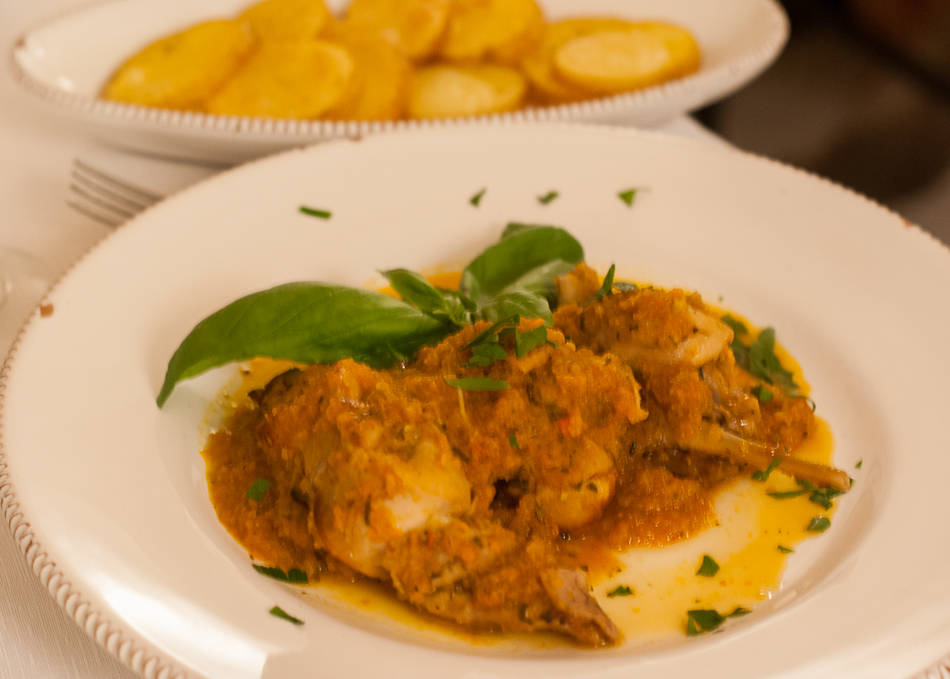 Besides staying in a trullo, the other tempting option in the region for those who can afford it is to stay in one of the many Masseria (fortified farmhouses) in the countryside. Although they sound rustic, the farmhouses in these parts are some of the most elegant I've seen and resemble more a fancy country estate.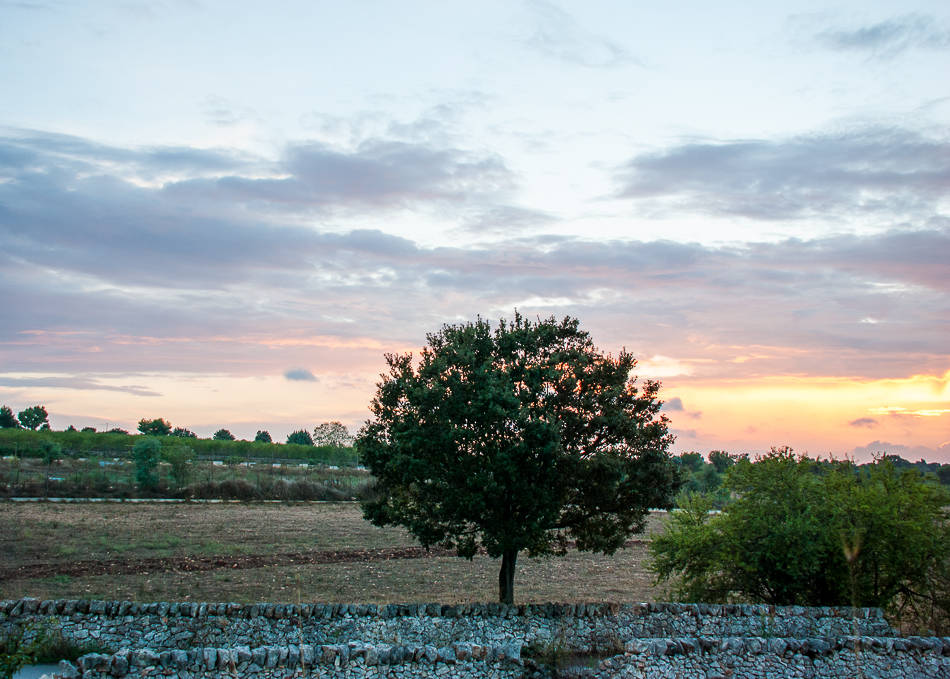 16th-century Masseria Torre Maizza is a luxurious accommodation near Fasano and one of the most sought-after on this stretch of Puglian coast. Centred on a white-washed watchtower, it rises out of fragrant gardens which provide a lot of the ingredients to the main restaurant, Le Palme. Although not spending the night here, we could enjoy a luxurious dinner set in the ancient stables…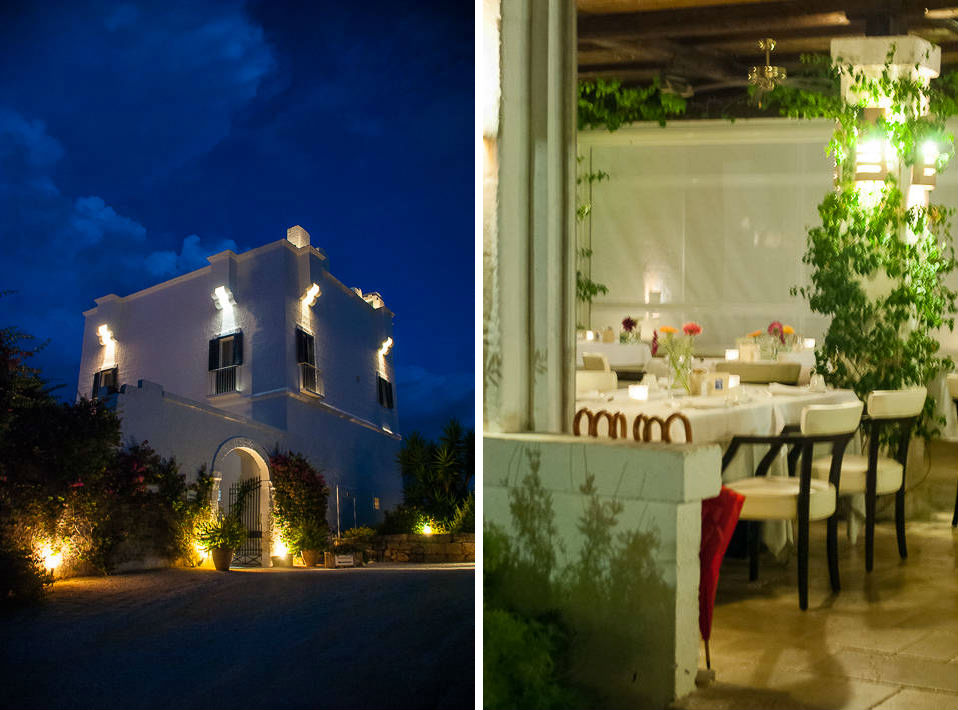 The cuisine is Pugliese with Asian influences and the restaurant proudly operates a 'mile zero' policy, in which regional producers provide all the ingredients. Although not as delicious or memorable as Bina (in Locorotondo), the food was elegant and well-prepared. I just feel it's not really worth splurging in a 5 star restaurant when the region prides itself on 'poor & peasant food' and does brilliantly at it!
Apulian salami selection and buffalo mozzarella cheese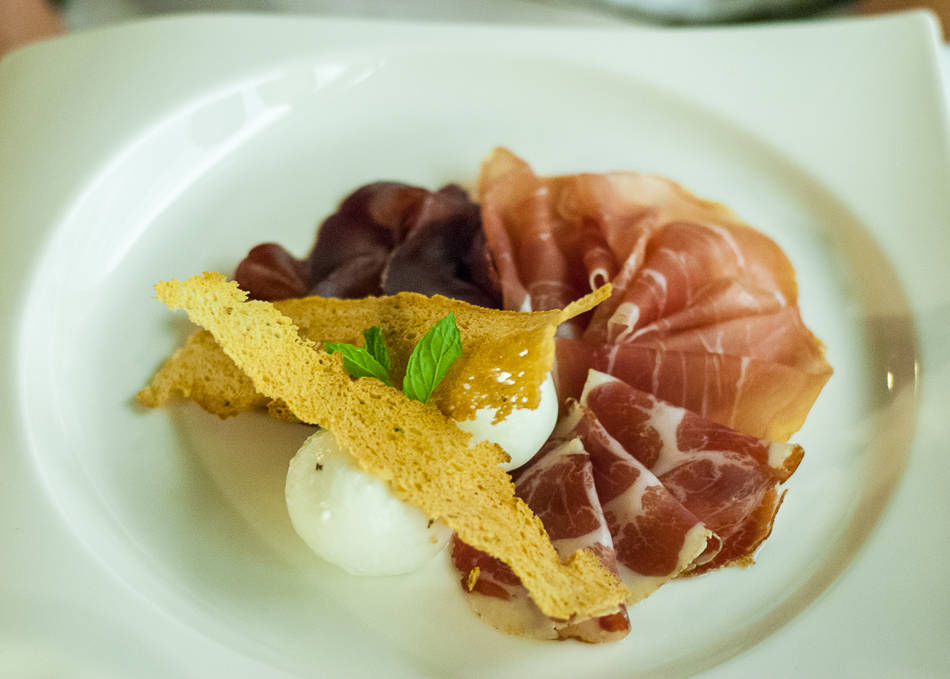 Courgettes millefeuille on caciocavallo cheese fondue and chips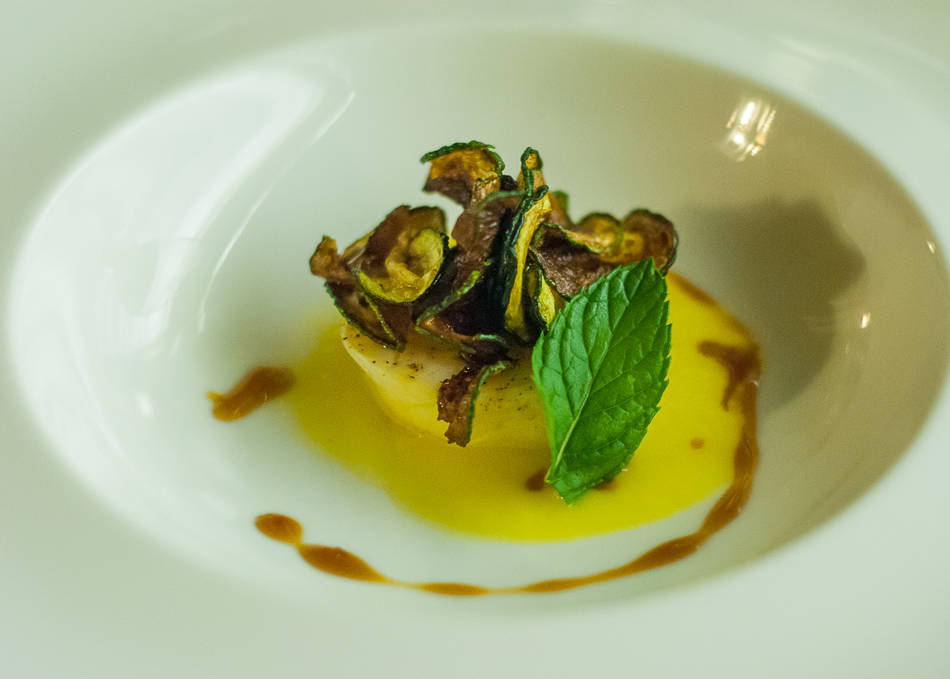 Gilthead roulade with crispy vegetables on courgettes and mint sauce with herbs croutons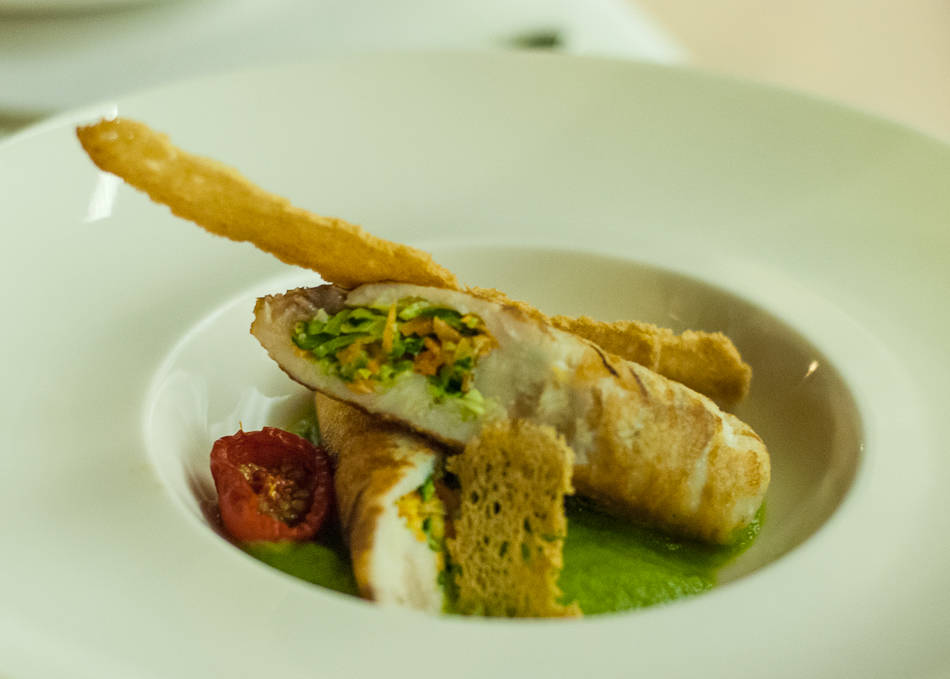 Smoked beef carpaccio with vegetables, "primo sale" morsels and balsamic vinegar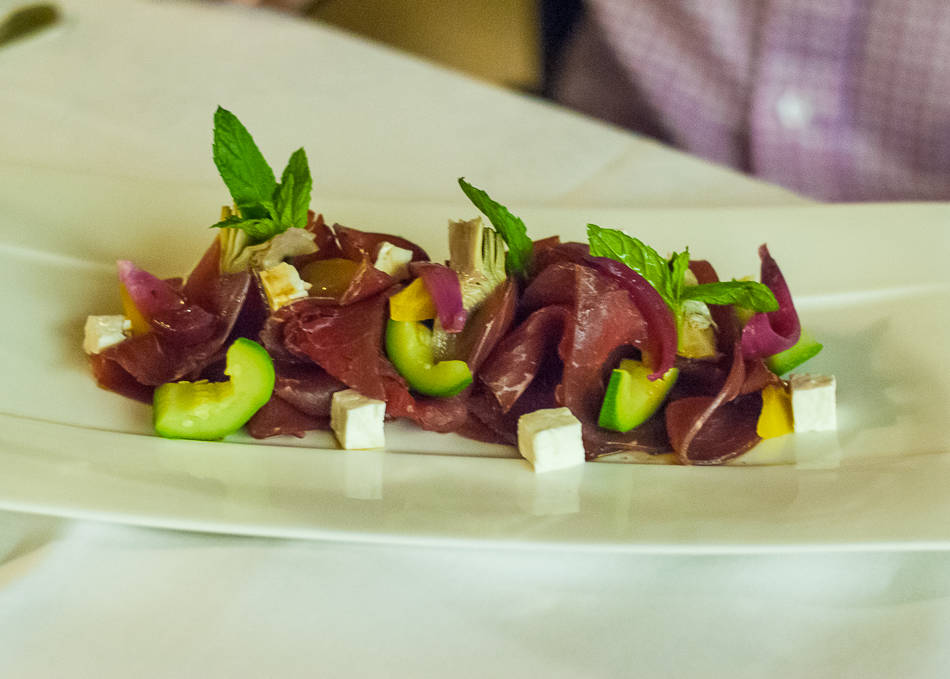 Scallops in "taralli" crust with chicory hearts and bacon salad on ginger flavoured carrots coulis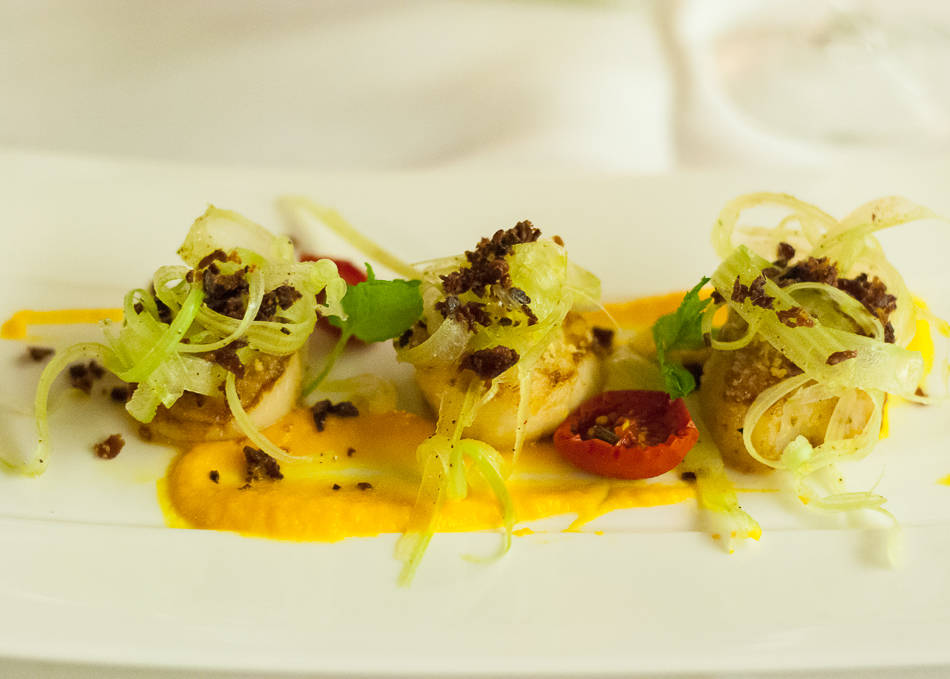 Swordfish dice and tarragon marinated prawns with chicory hearts salad on spinach and buffalo mozzarella cheese sauce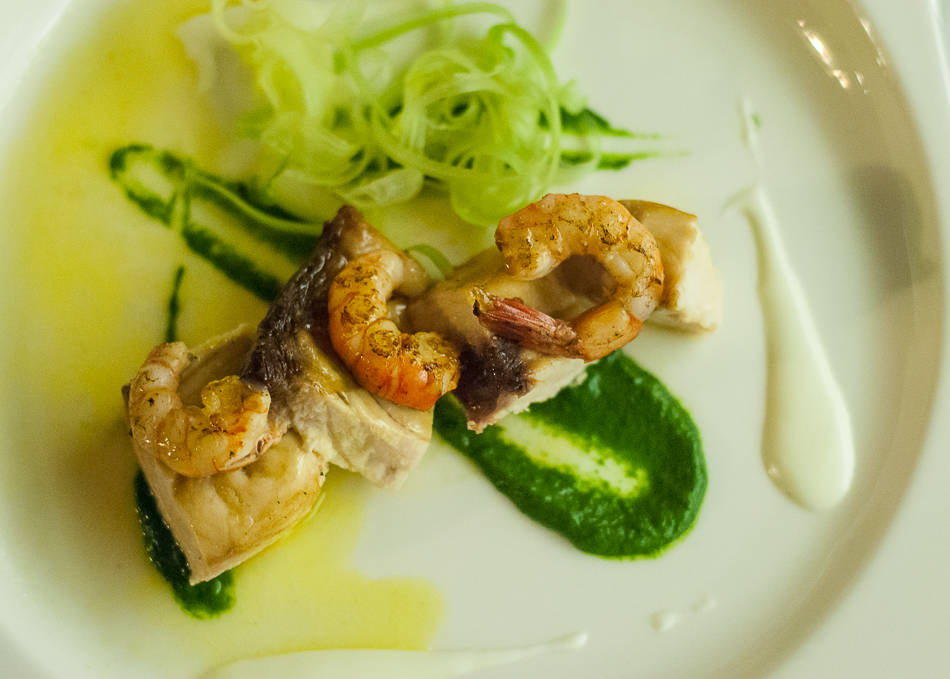 Our last meal before leaving the valley had to be in the white city of Ostuni at the end of the trulli region. Unmissable from its location atop a hill, the chic town has excellent restaurants and pearly white streets perfect for an evening stroll.
Opposite the magnificent cathedral is where you can find Osteria Piazetta Cattedrale, a gem of a restaurant serving creative takes on Puglian cuisine in an elegant home setting.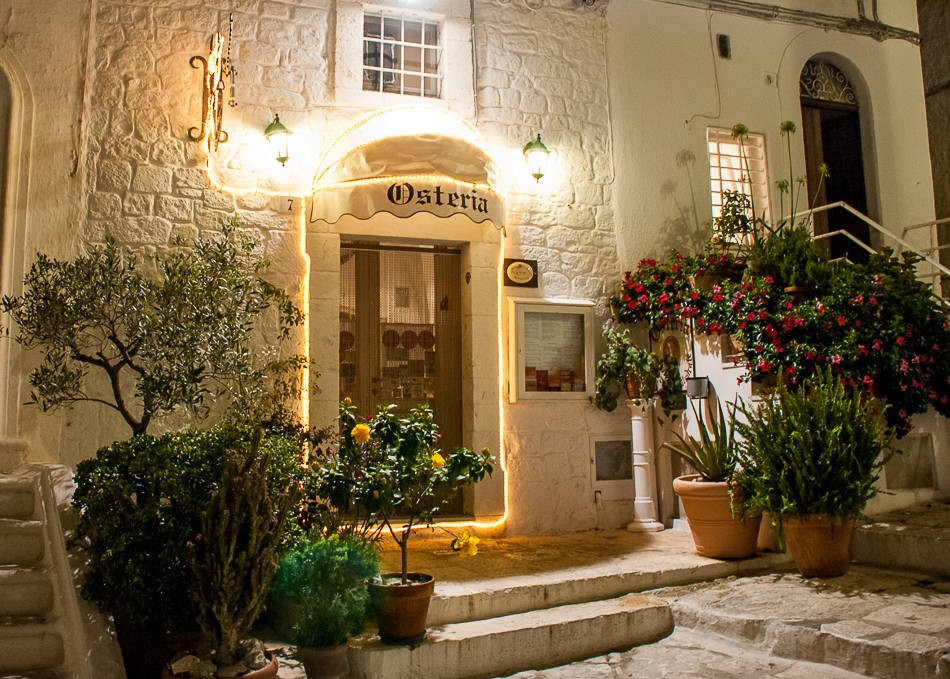 Bread service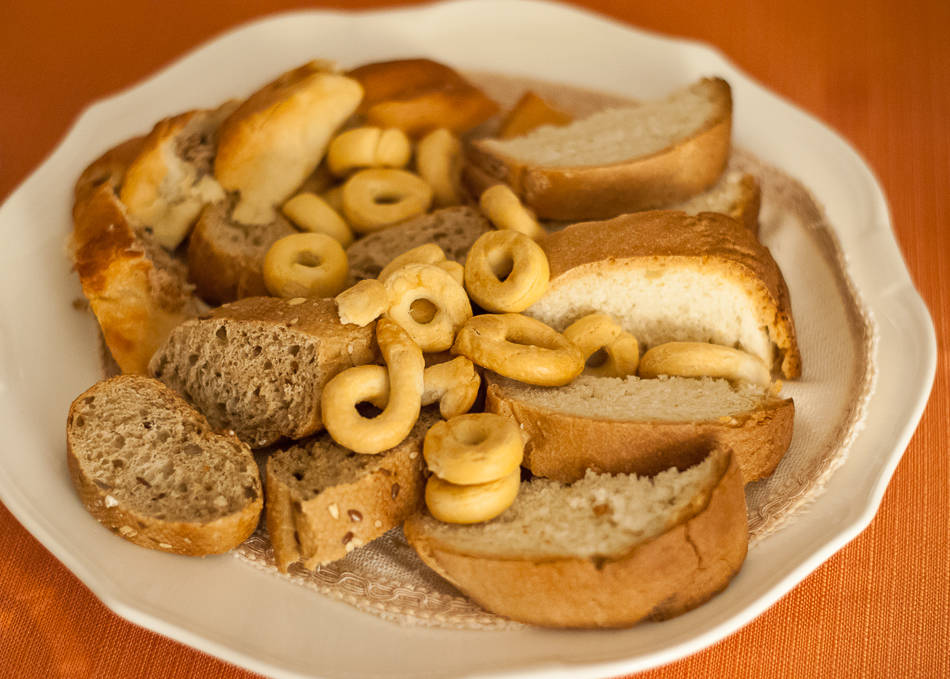 White fish croquettes with thyme and spicy sauce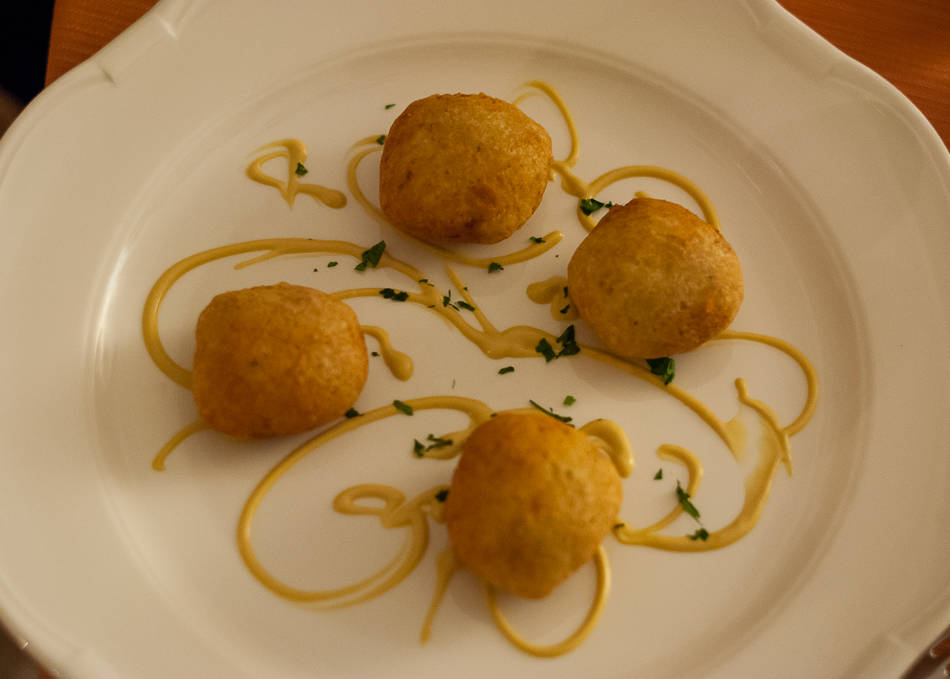 Stuffed eggplants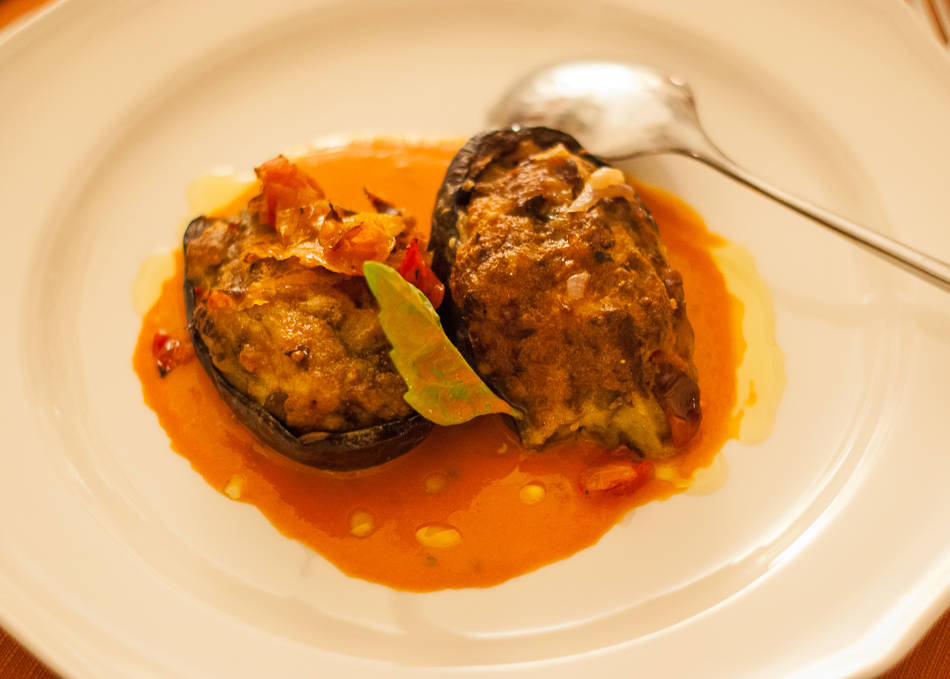 Zucchini and pumpkin flan with fresh tomato and cream sauce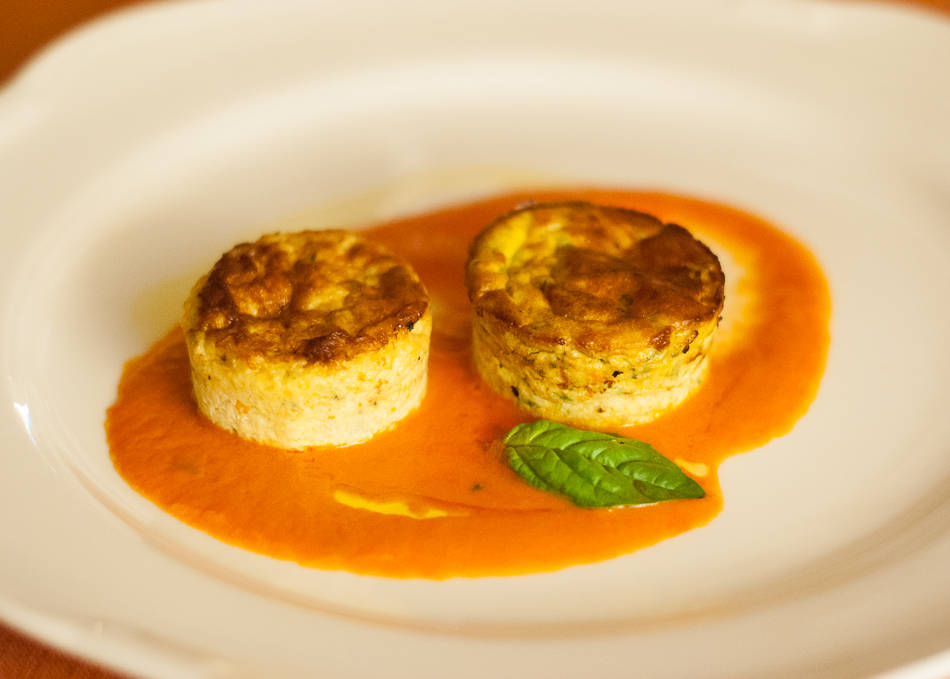 Fish of the day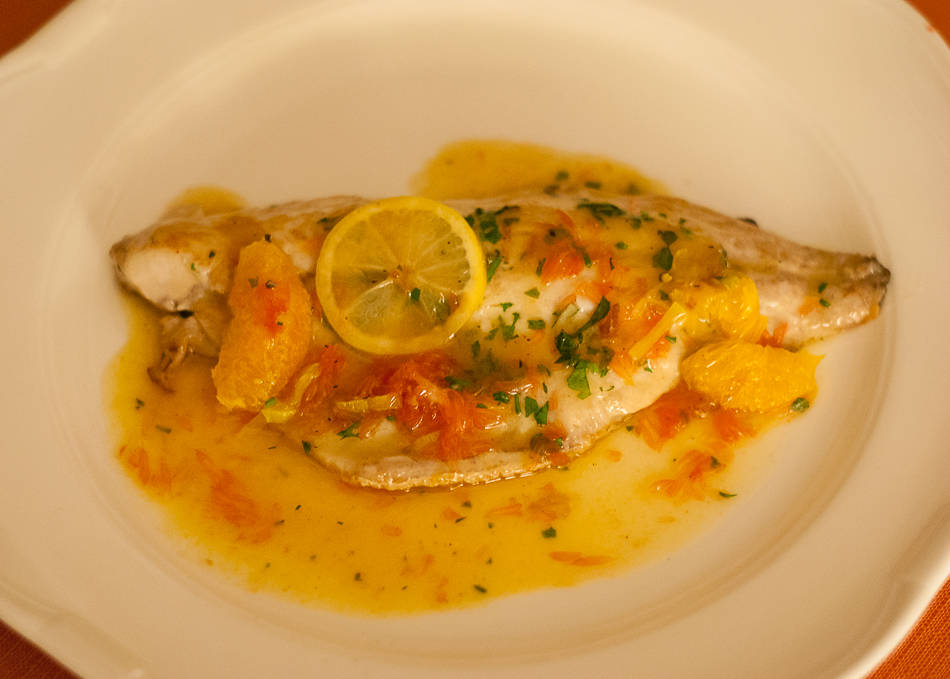 Grilled lamb chops with caponata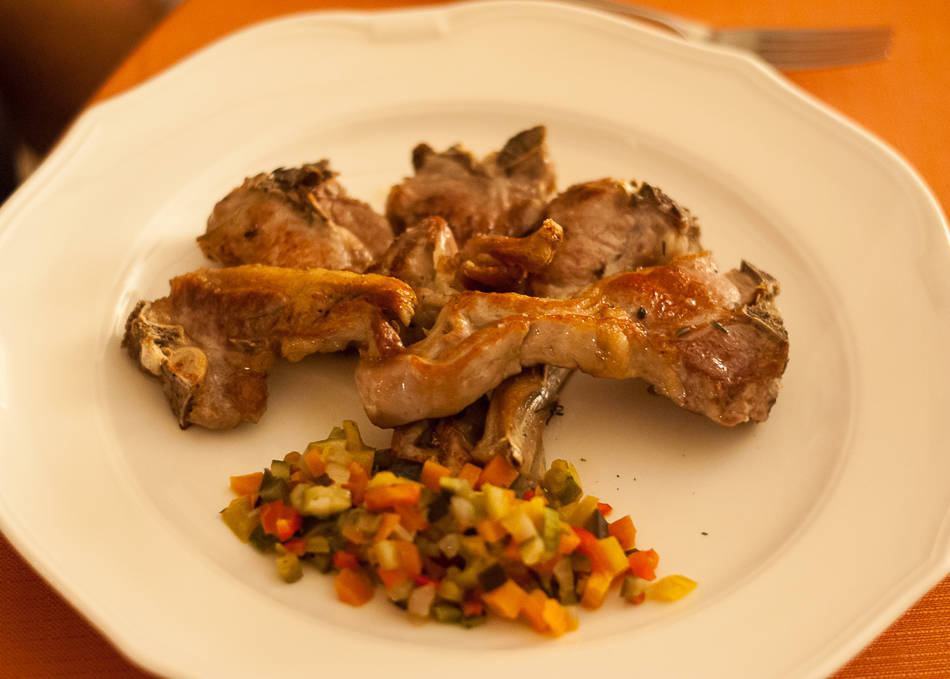 Warm sfogliatine with vanilla custard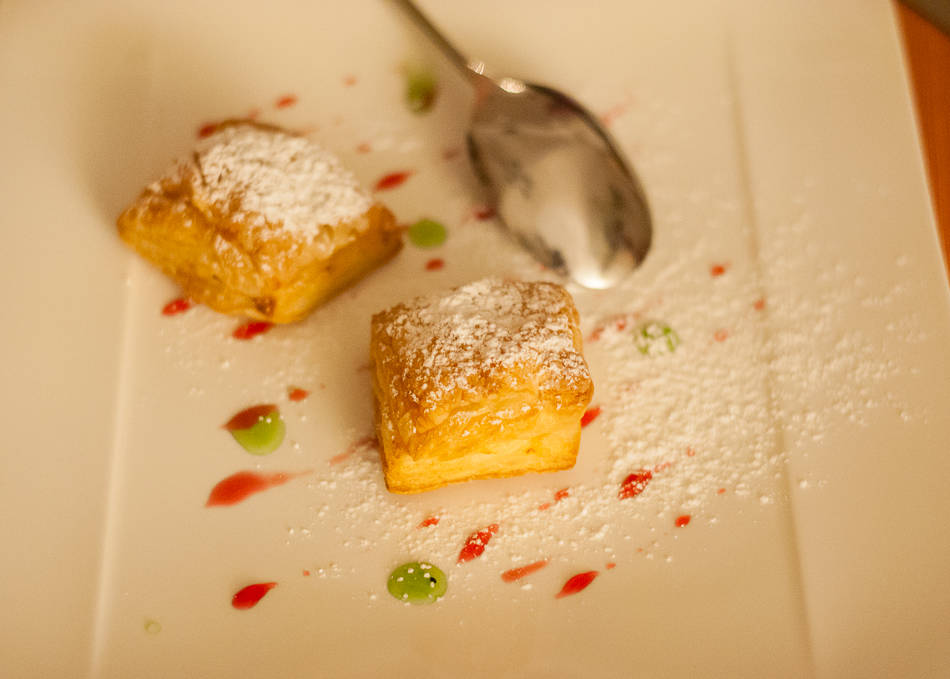 Warm grandmother's cake with hazelnut ice cream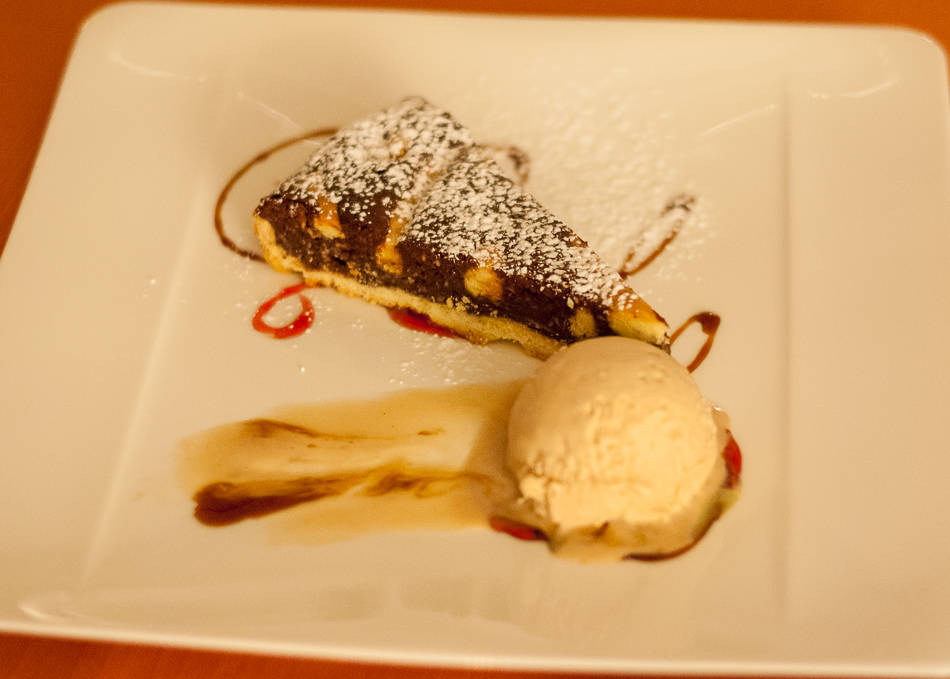 Semifreddo with pine nuts on a coffee and whiskey sauce