Picking up where we left off, the Salento peninsula begins where the Valle d'Itria ends and lays flat as a tongue of land lapping the Adriatic sea to the east and the Ionian to the west. Home to some of Italy's loveliest towns, we started our exploration in the creamy baroque gem of Lecce.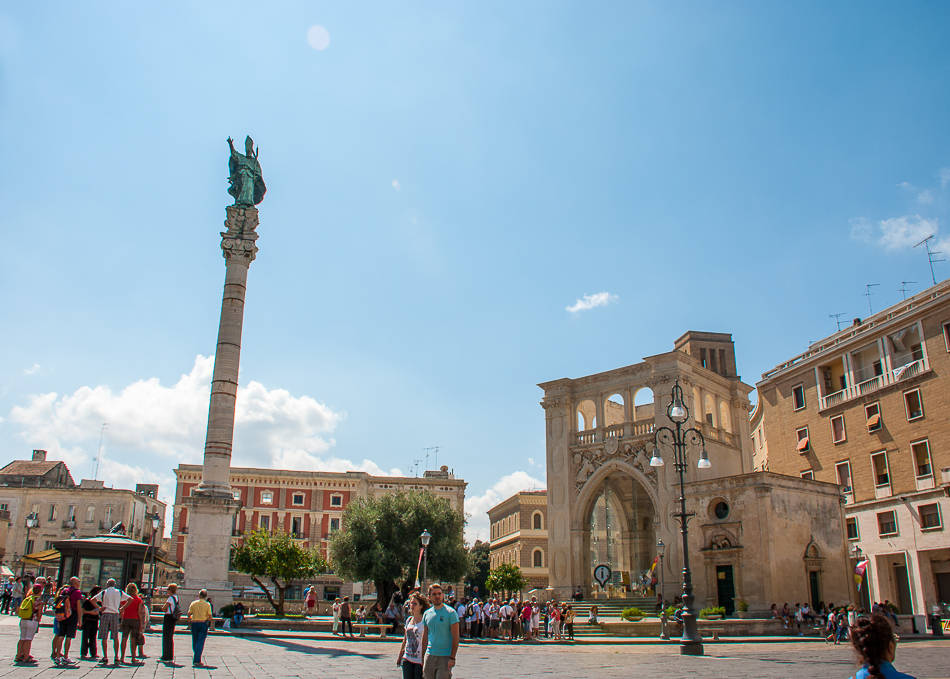 Referred to as the 'Florence of the South', Lecce was built largely in the 16th and 17th centuries and dazzles with its ornamental decadence.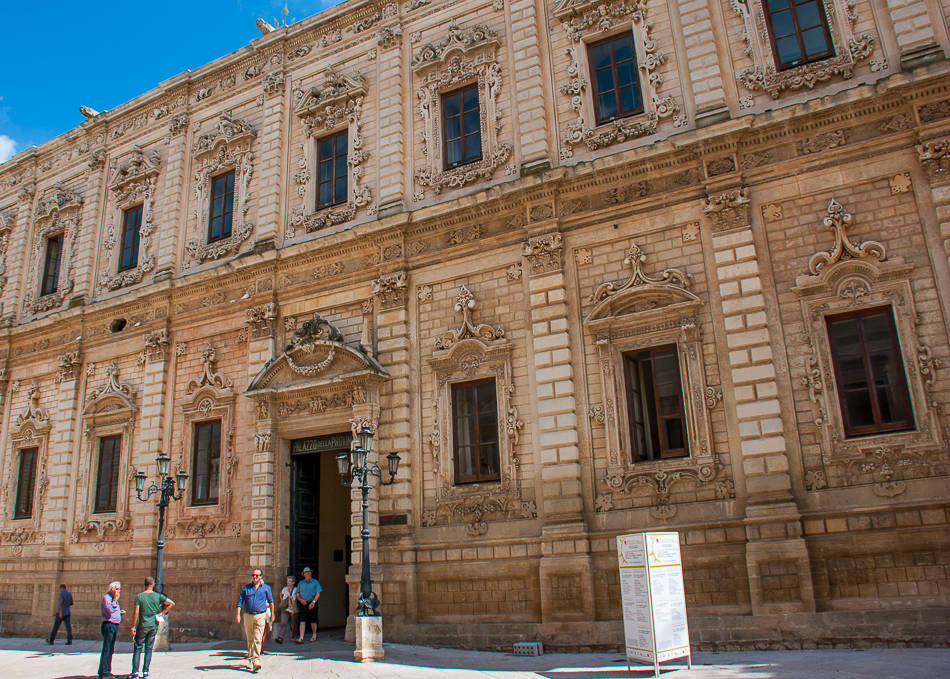 Decorations are piled on every façade and door frame and at every corner you'll find stunning examples of Baroque excess at its finest and dottiest.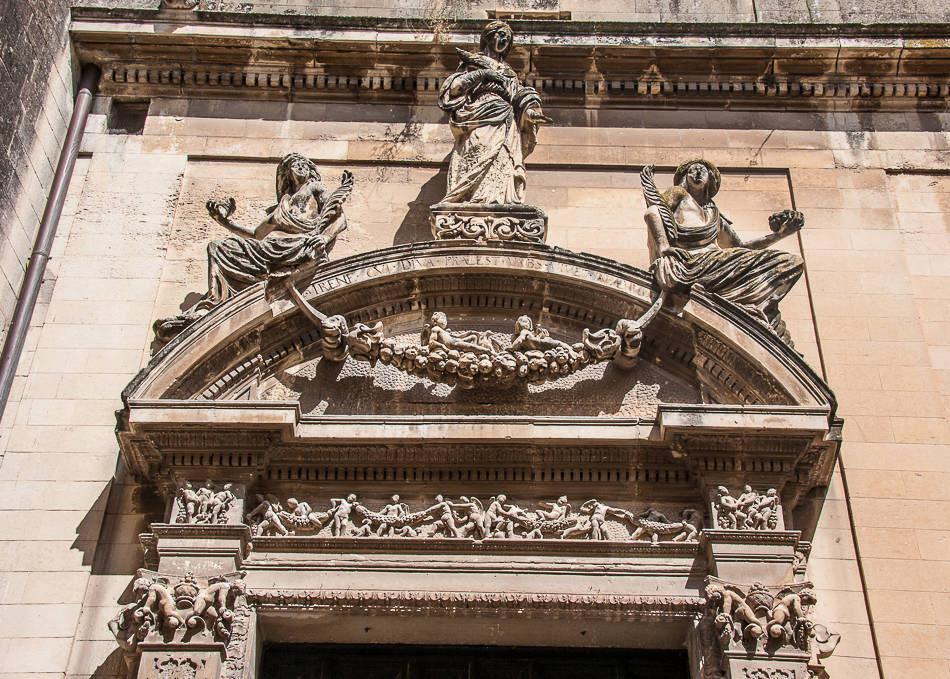 The narrow cobbled streets in the city's historic core are just like they would have been 300 years ago.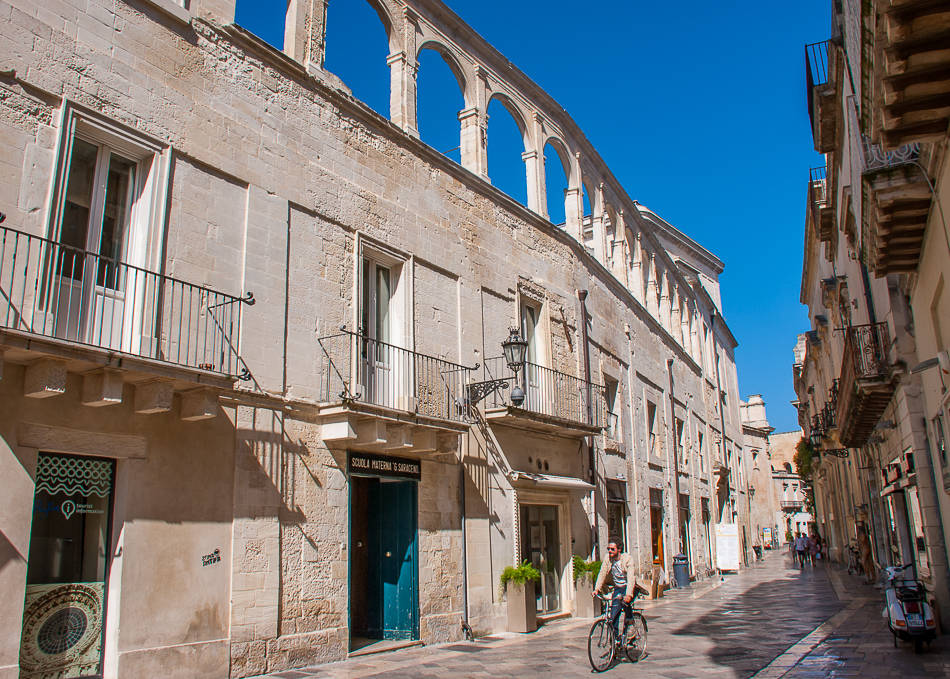 Via Libertini especially oozes Baroque extravagance like no other and ends in the stunning Piazza del Duomo.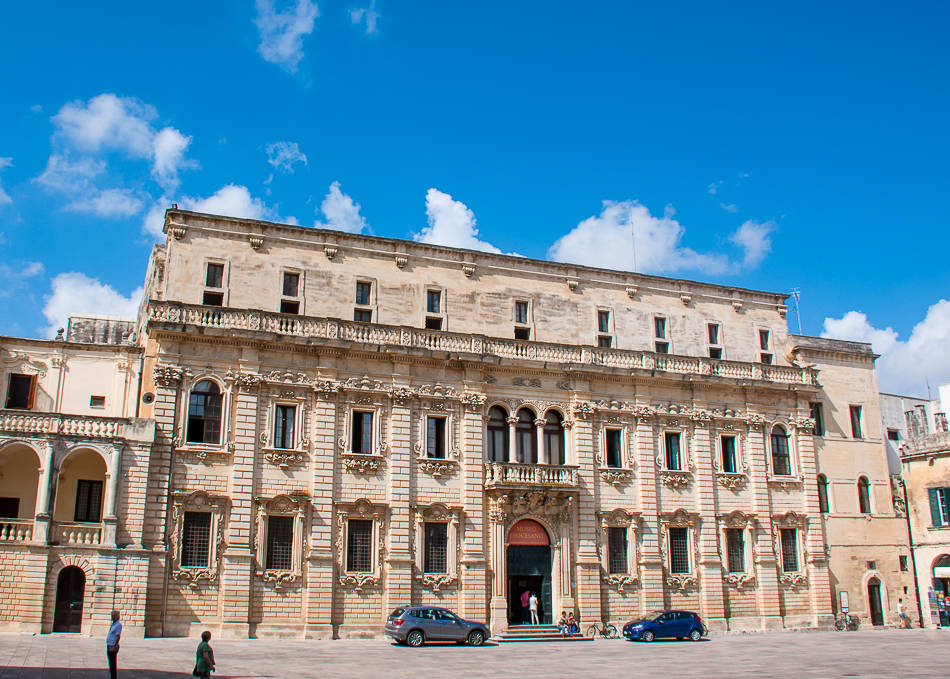 Alongside a towering bell tower, the 17th-century cathedral is another highly chiseled edifice with a stunning interior, stained-glass windows aplenty, and a Greek marble altar decorated with lapis lazuli.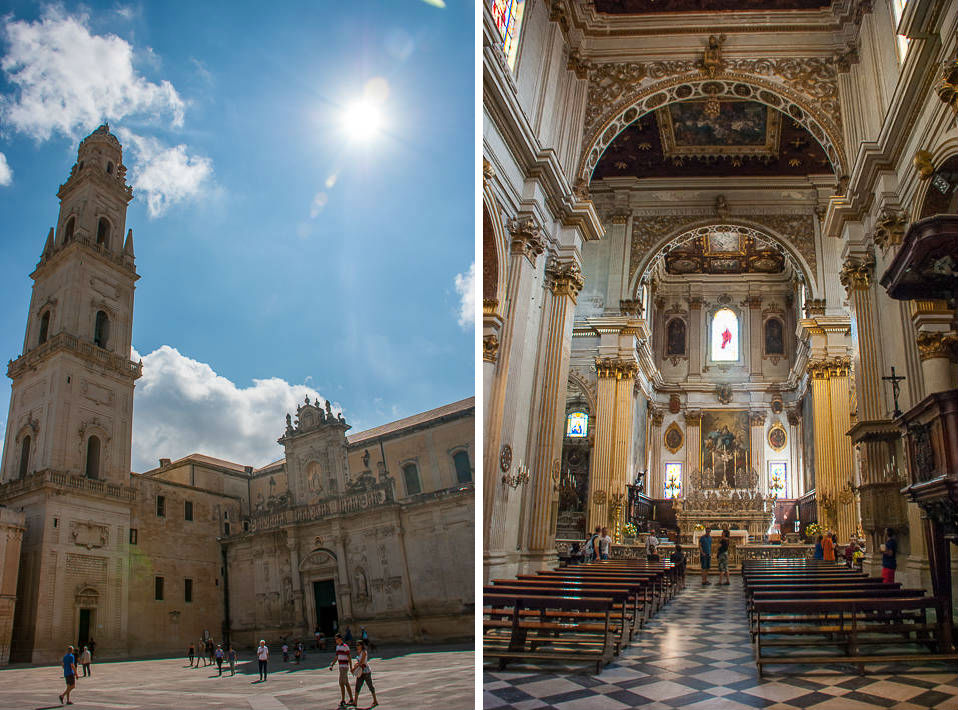 When it's time to rest your weary feet, drop by Mamma Elvira, a charming wine bar and shop with the largest selection of wines from the region.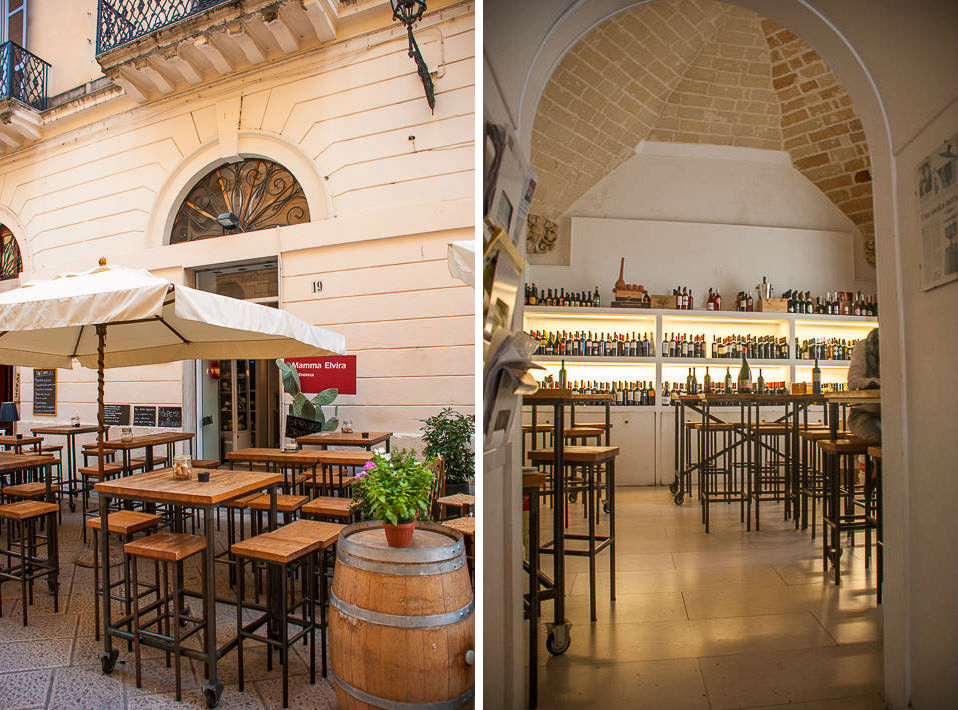 Opened a few years ago by an old colleague of mine, it's an ideal place to enjoy a local aperitivo with quality local bites smack in the old city centre.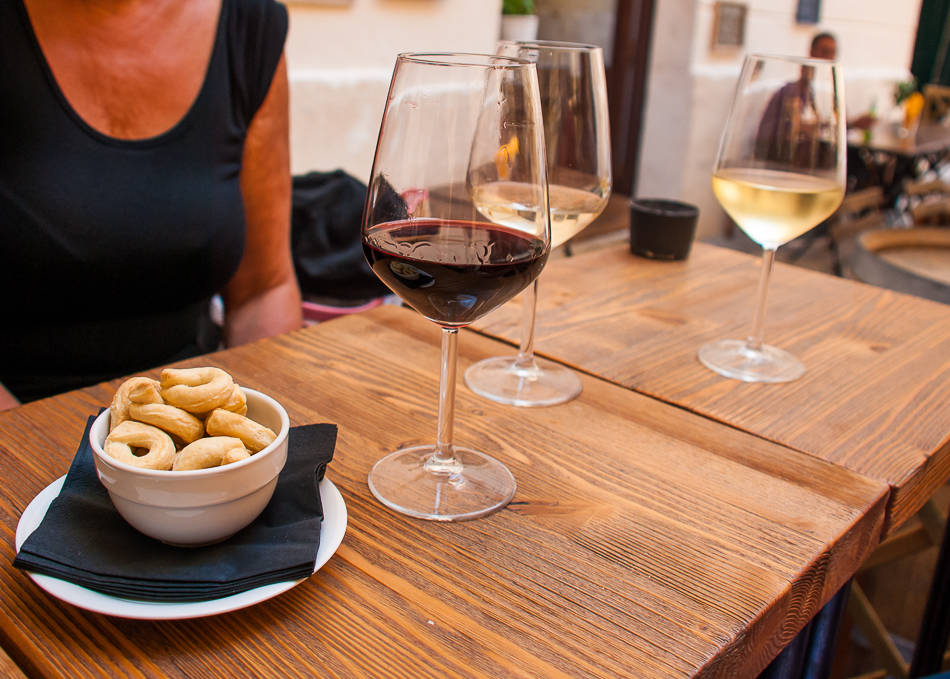 You are never too far from the sea in this part of Italy and from Lecce the best thing to do is head East to get onto the coastal road (follow signs to Linorea) and drive all around the peninsula with almost uninterrupted view of the sea on one side and rustic countryside on the other.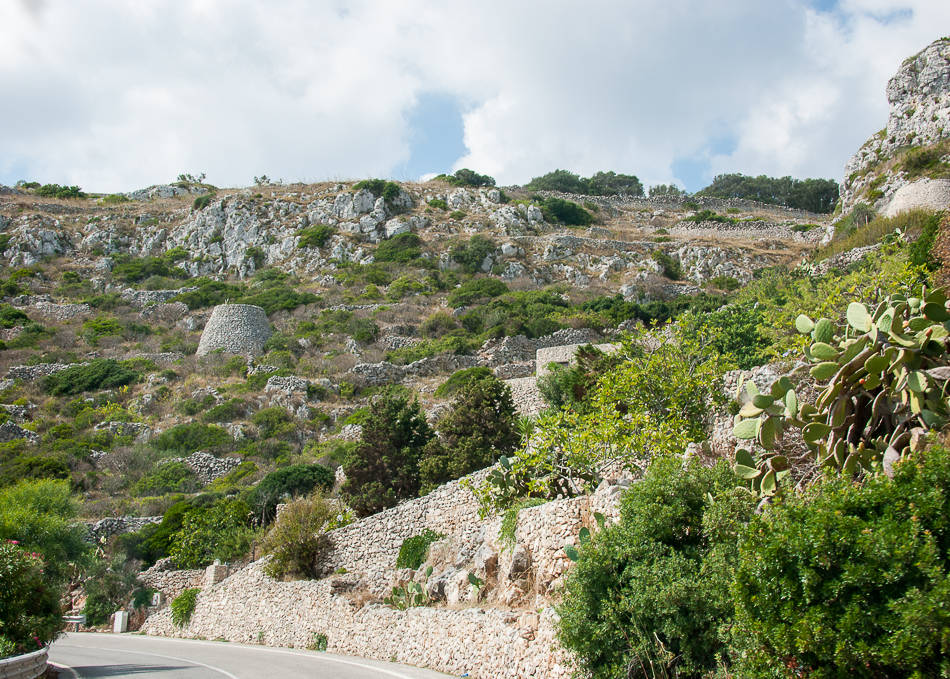 You'll pass by ancient Roman towers once used to warn the villages of approaching armies and pirates, lighthouses, limestone cliffs,…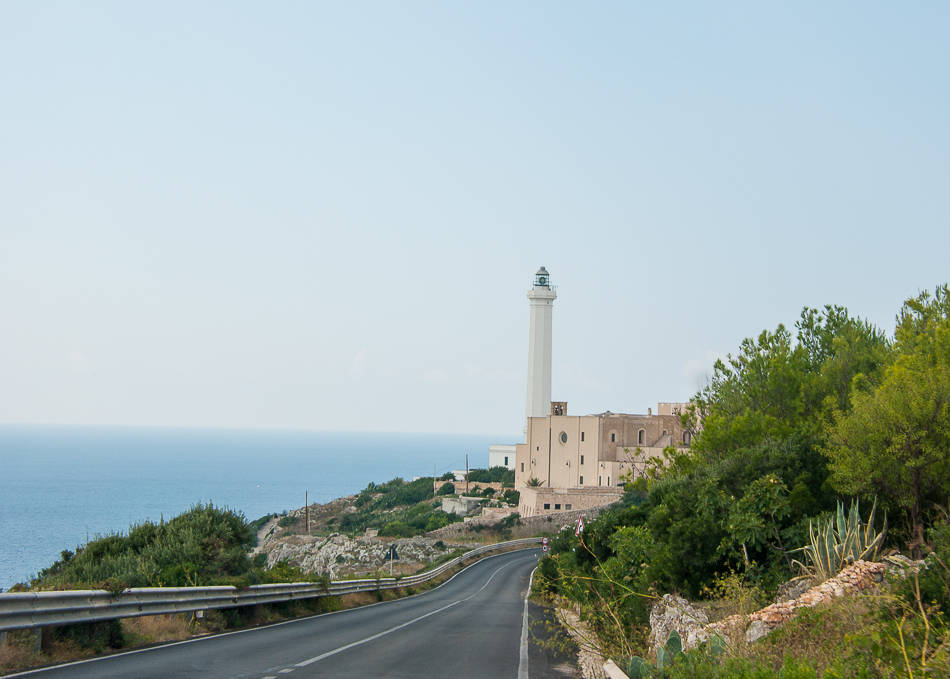 …and gorgeous turquoise inlets turned into local beaches.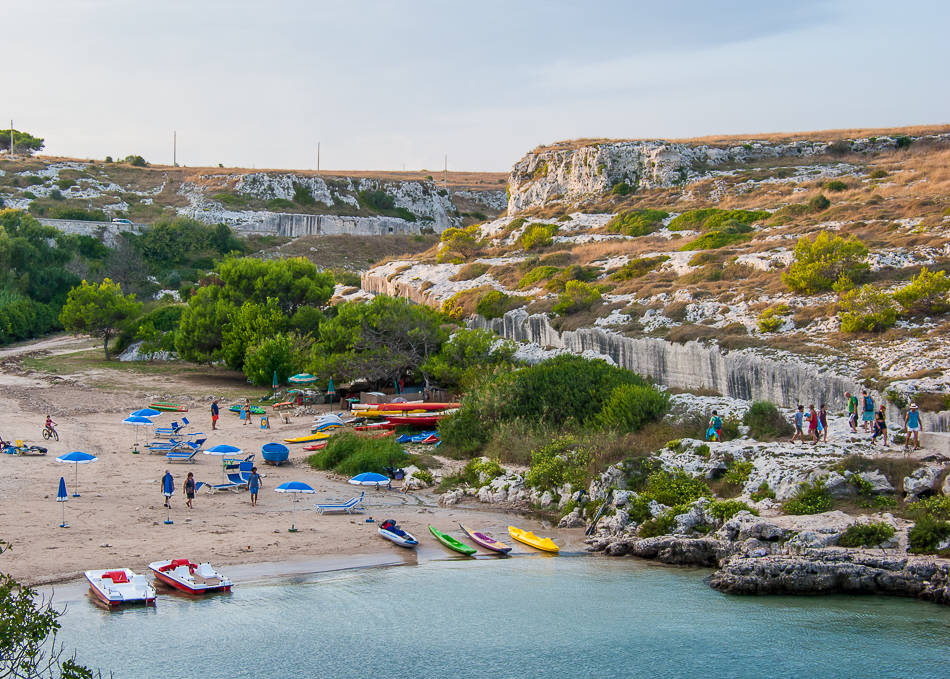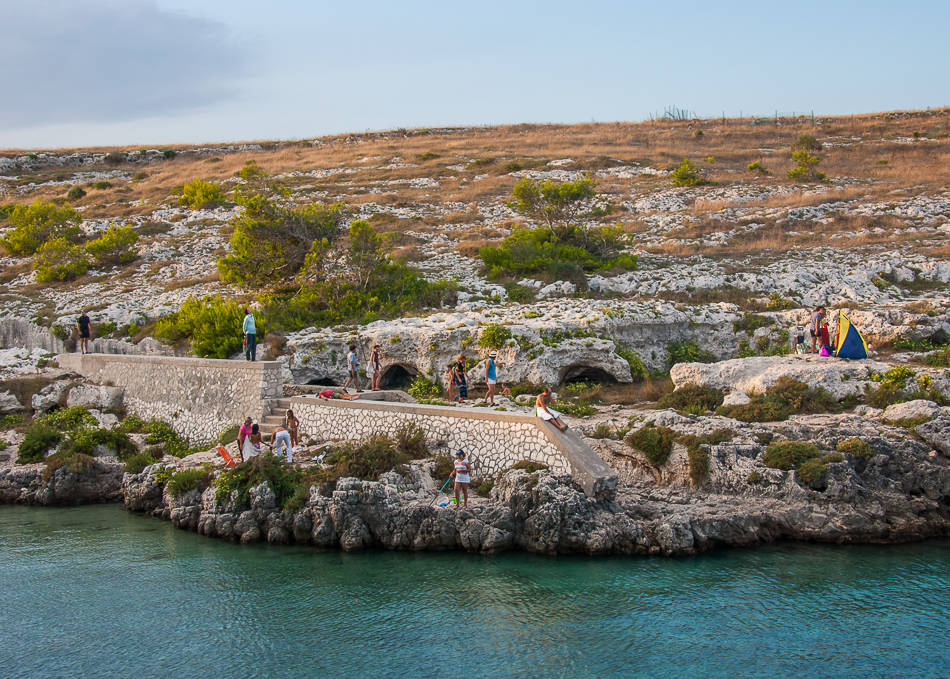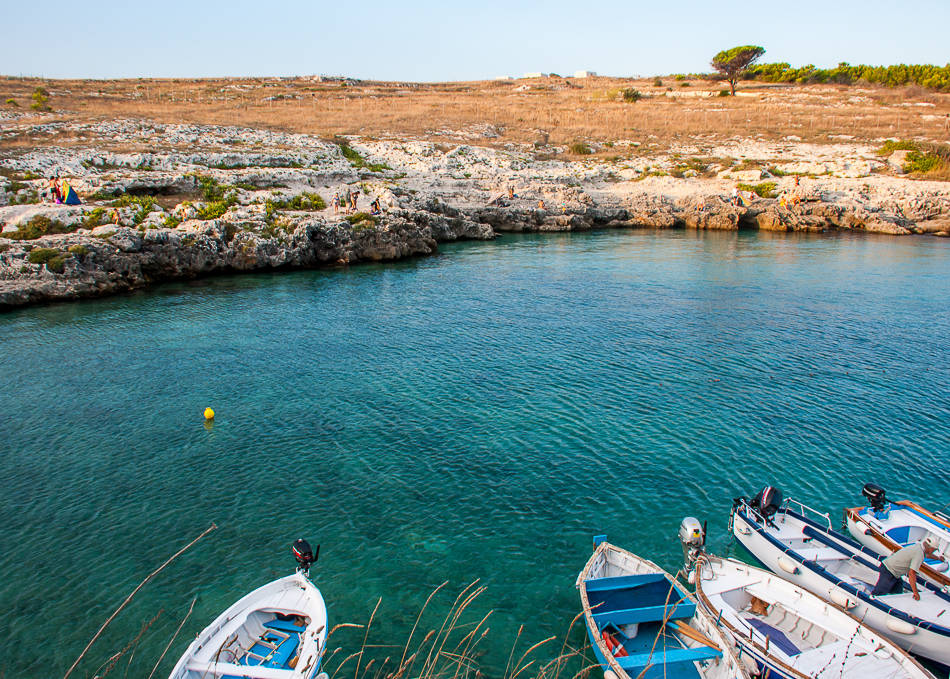 As you drive further south, you can't ignore the Salento's strong historic ties with Greece, dating back thousands of years, visible through a myriad of villages you'll be passing through.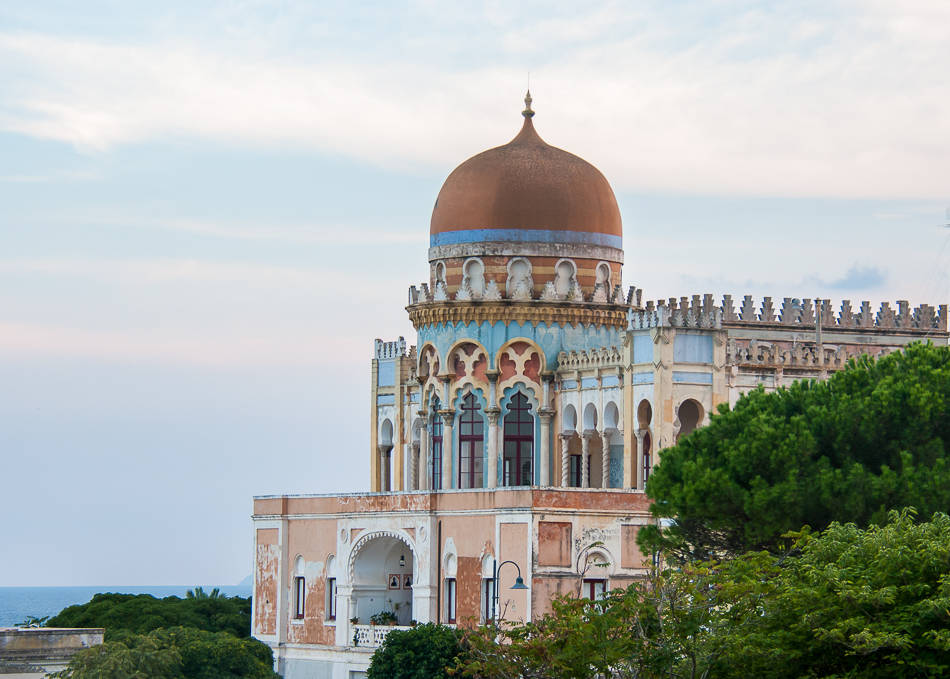 One village in particular is worth making your way inland for a few km and establishing your base here for a few days – the quaint little Vignacastrisi. There's not much info on the tiny place and it's perfect this way as the unspoilt village is still stuck in time and ideally placed to explore the rest of the peninsula as opposed to staying in a busier resort town. It is also home to one of our favorite discoveries this side of the country – Palazzo Guglielmo.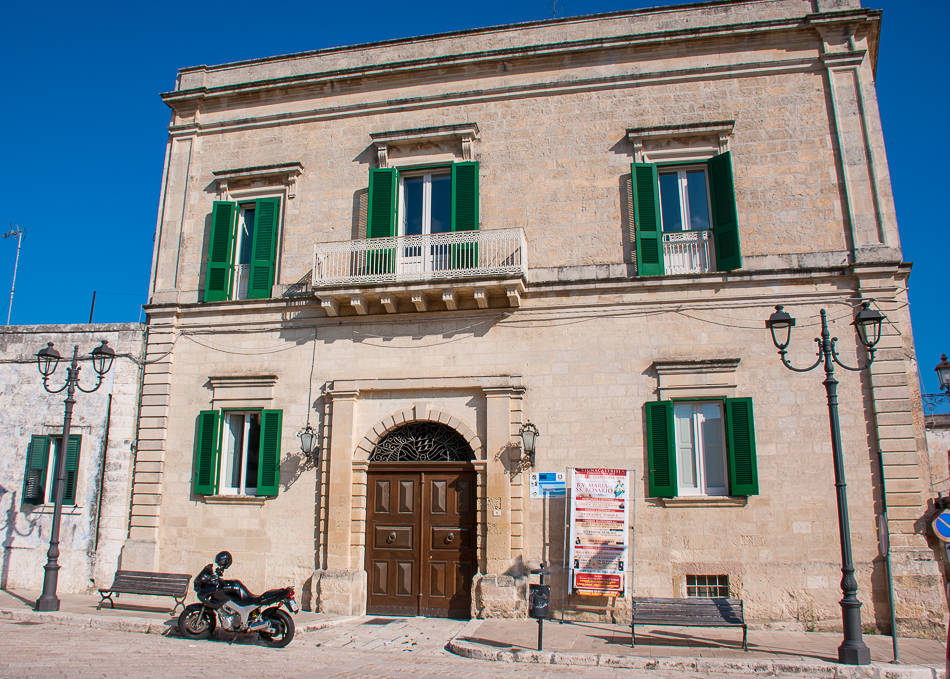 Facing the small town's main piazza and housed in the former mayoral mansion, Palazzo Guglielmo is the best kept secret of the region, no kidding. Behind its huge doors hide a very special boutique hotel with six stylish rooms, two apartments and a wonderfully laid-back yet at the same time luxurious feel…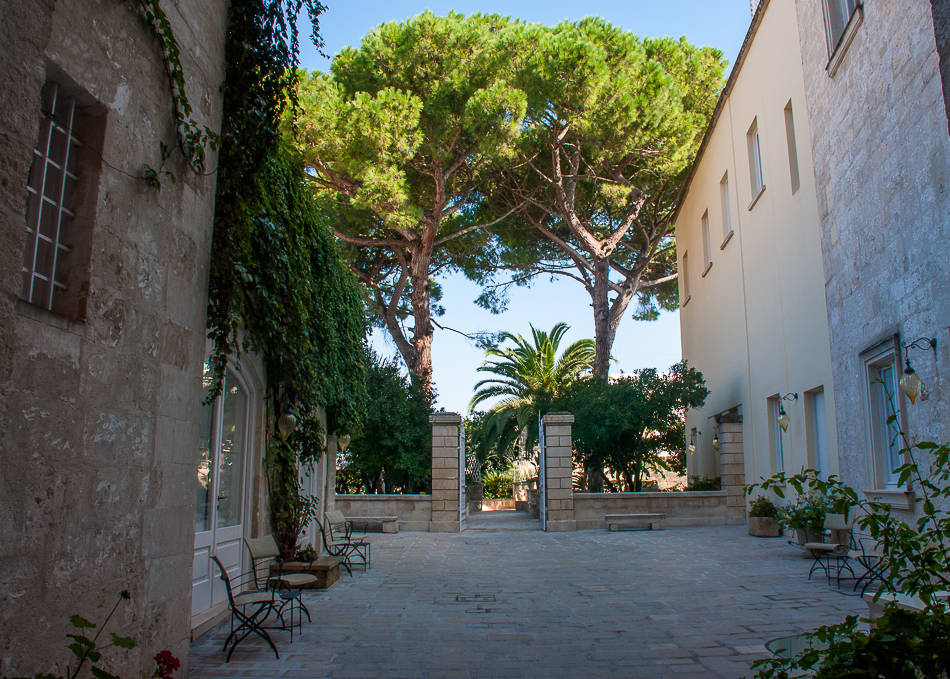 The pool is flanked by orange trees and other fragrant herbs and is the perfect setting for their lavish breakfast buffet.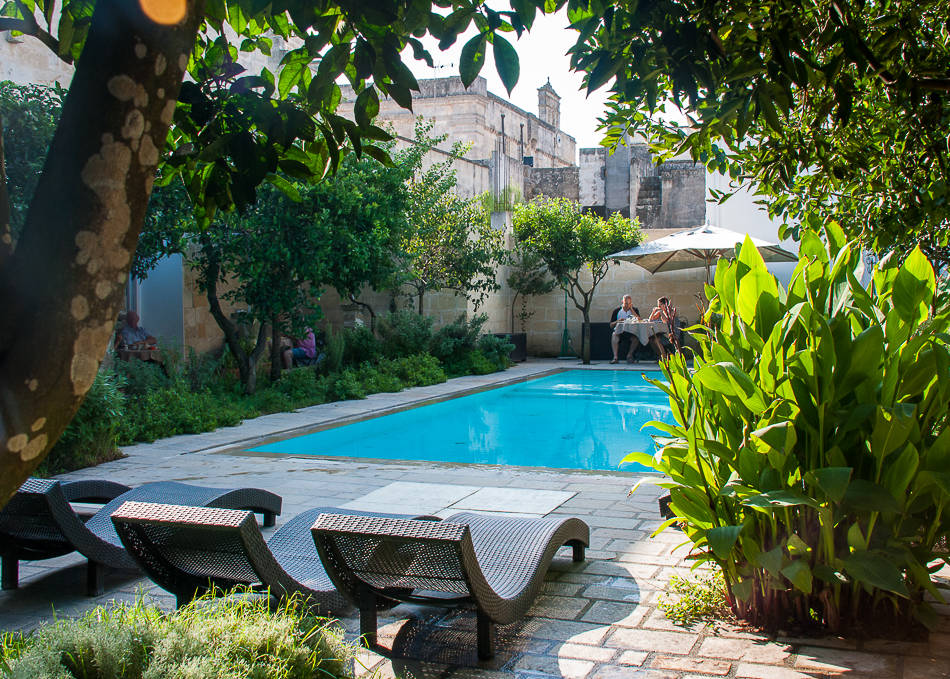 Homemade cakes, fresh fruits, local ricotta and prosciutto fell right into my morning tastes…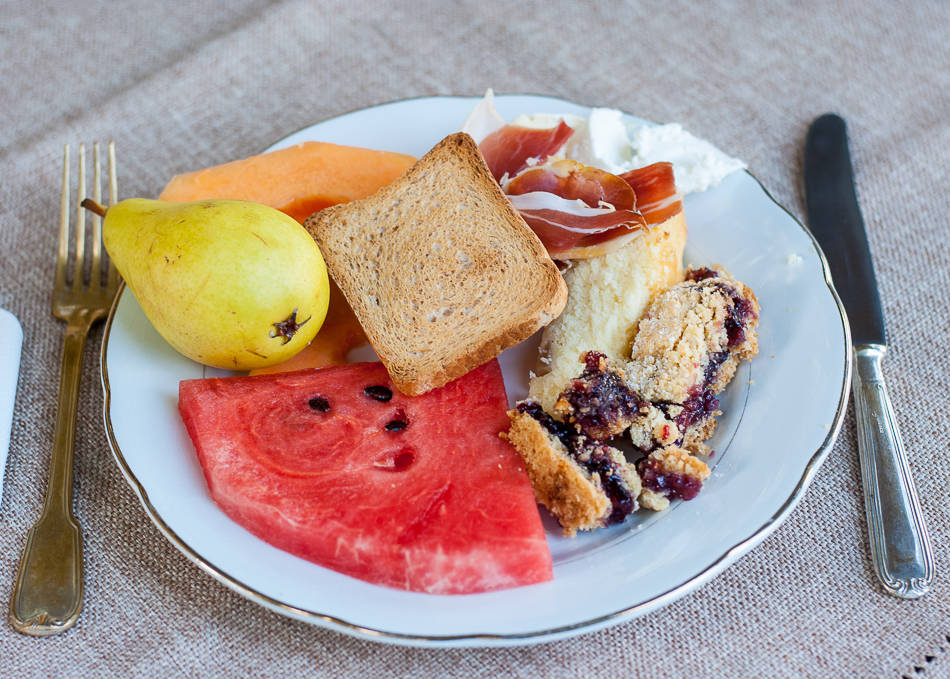 The rest of the property is an enchanting secret garden with outdoor sofas, hammocks, and exclusive reading nooks with every details well thought of.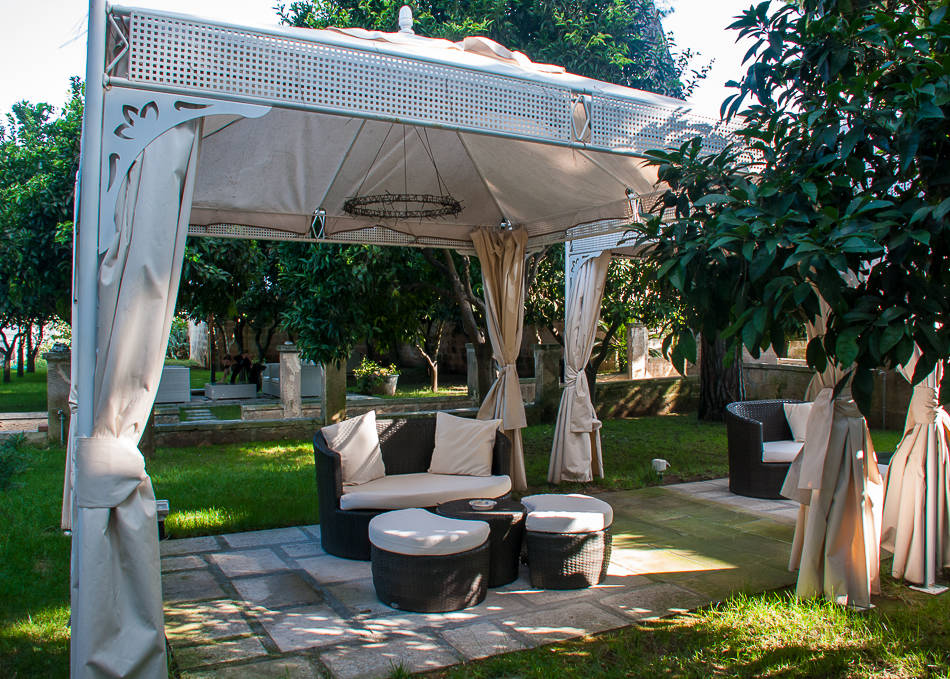 We stayed in Casa Marguerita, one of the two apartments, and never wanted to leave the place as it felt just like home, well even better!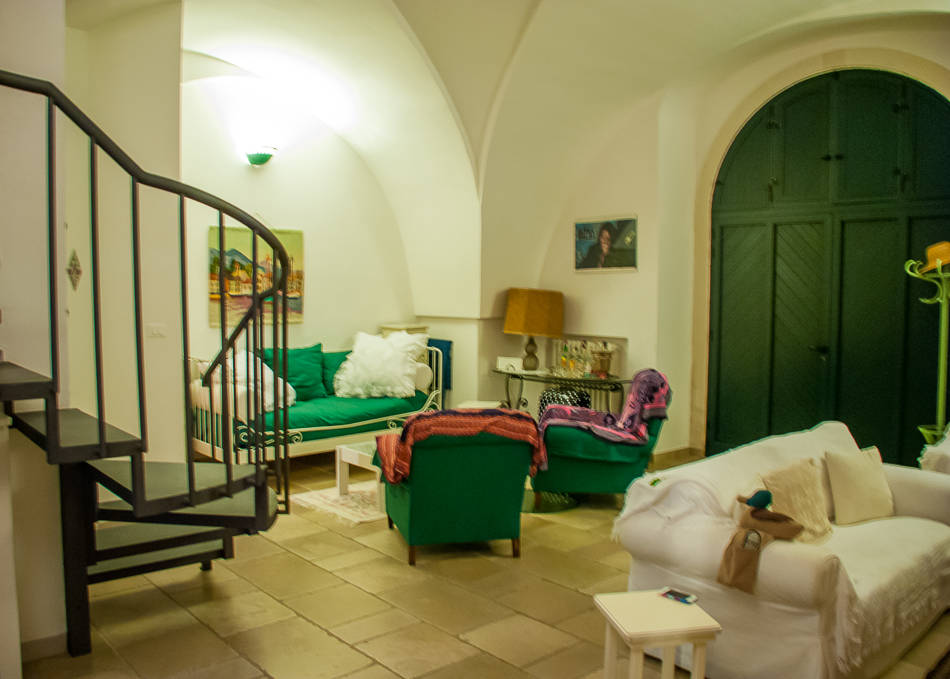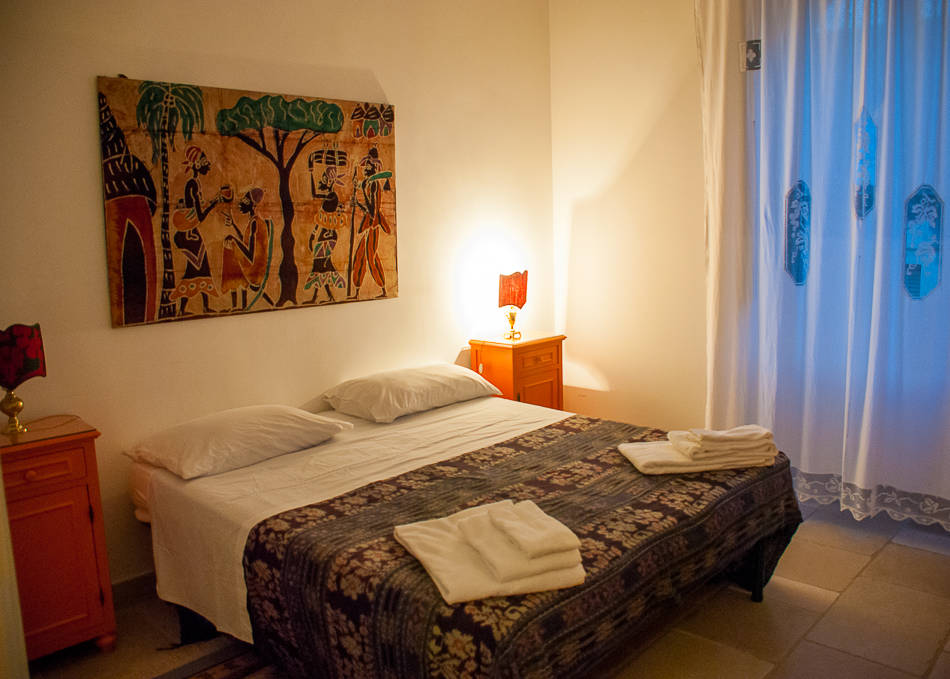 Such a tiny village only holds a handful of restaurants but quantity doesn't matter here, especially when you have a place like La Stua Trattoria which enchanted us so much we had our only two dinners there.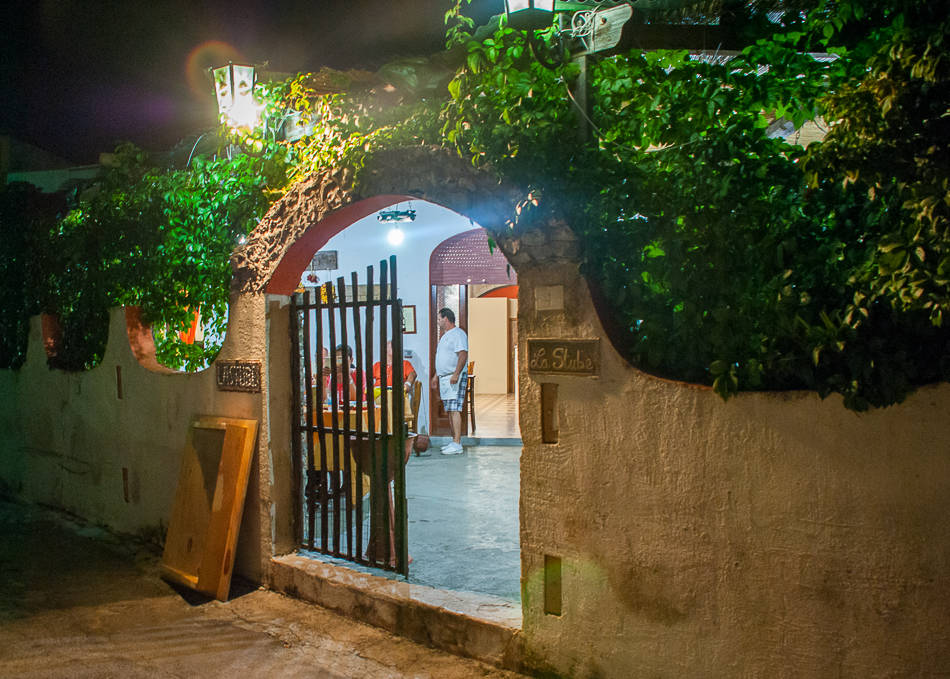 The family-run trattoria and pizzeria is super casual with colorful flatware delivered in paper bags and house wine for less than $3 a glass and that's the beauty of it…no fuss but some of the best food you can have in the area for your money.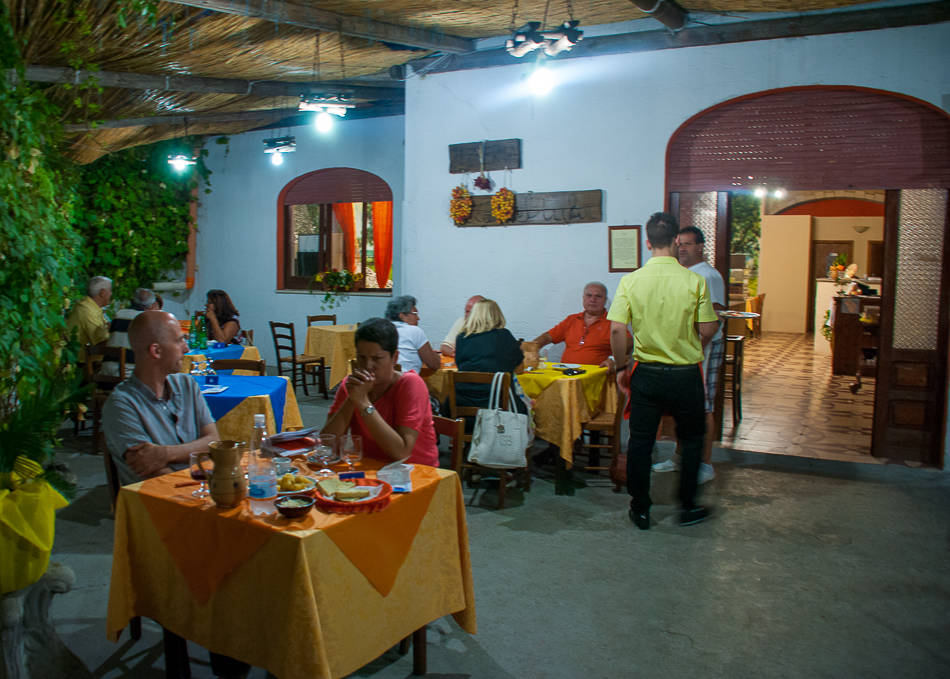 Fried bread balls arrive piping hot as a complimentary snack.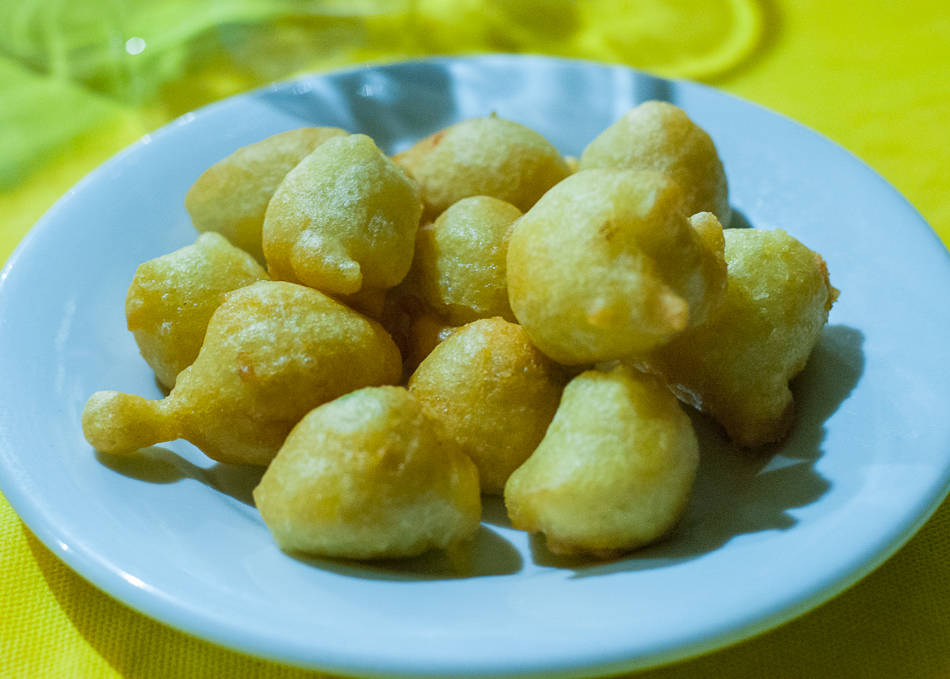 The homemade pasta is exquisite and a simple tomato sauce laced with fresh basil is all you need to appreciate it…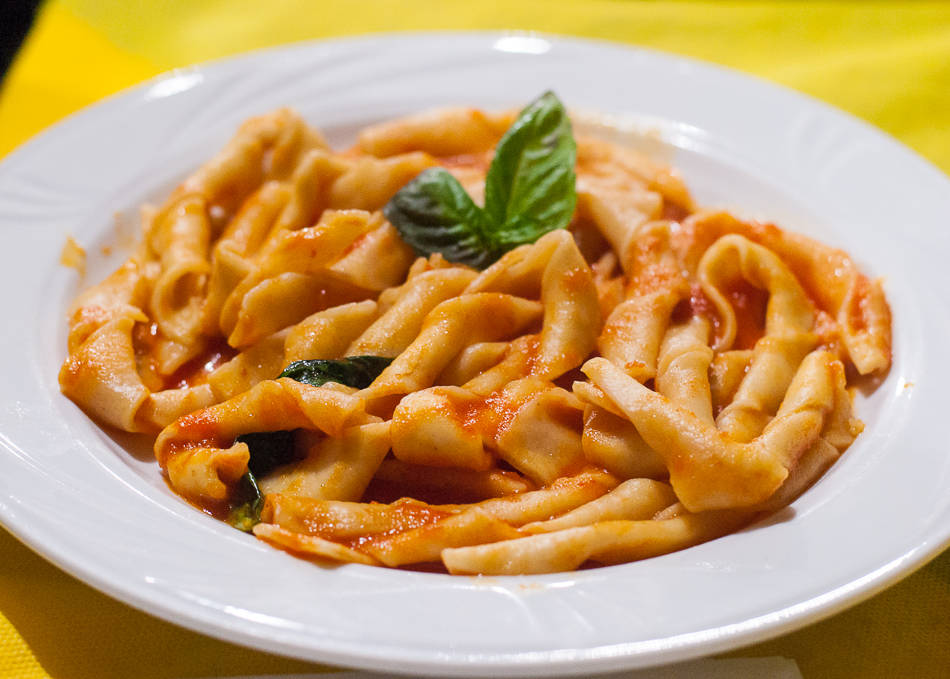 …though the resounding winner was by far the Pugliese specialty of orecchiette con cime di rapa (i.e. orecchiette pasta with rapini) – we still dream about it!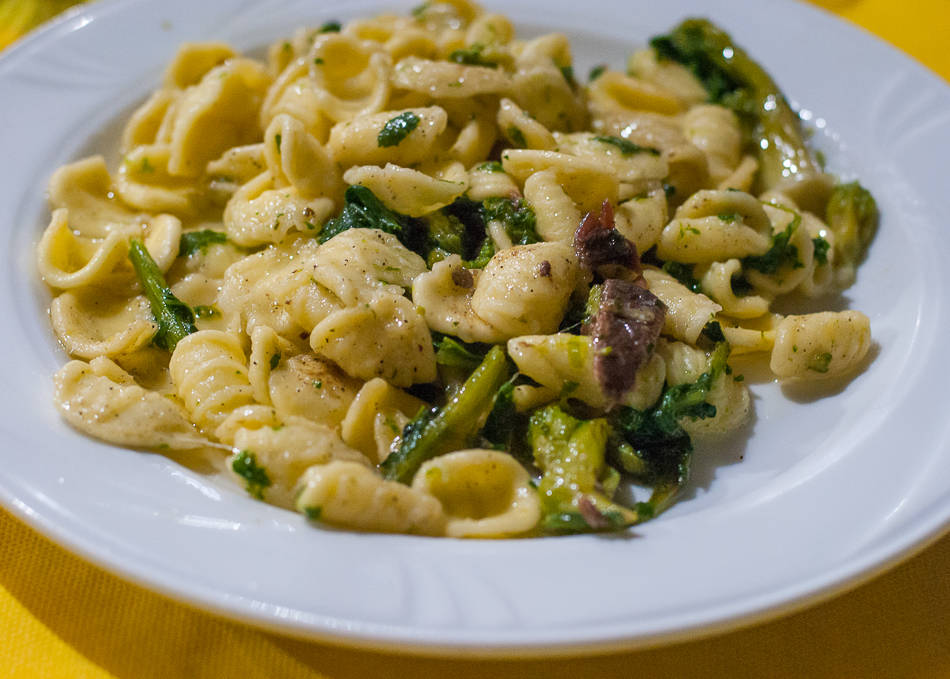 We also had great thin crust pizzas but were so engrossed in the orecchiette that I forgot to take out my camera…it happens! I was calmer by the time the dessert came though, and simple Semifreddo were a perfect sweet ending to this magical meal, which honestly cost us no more than $40 for 5 people including wine!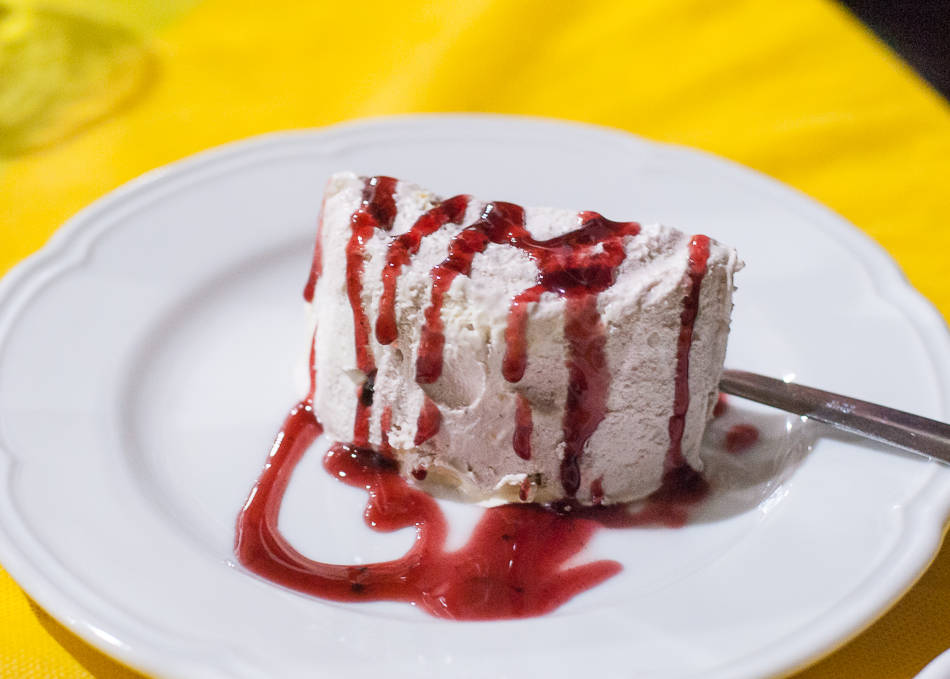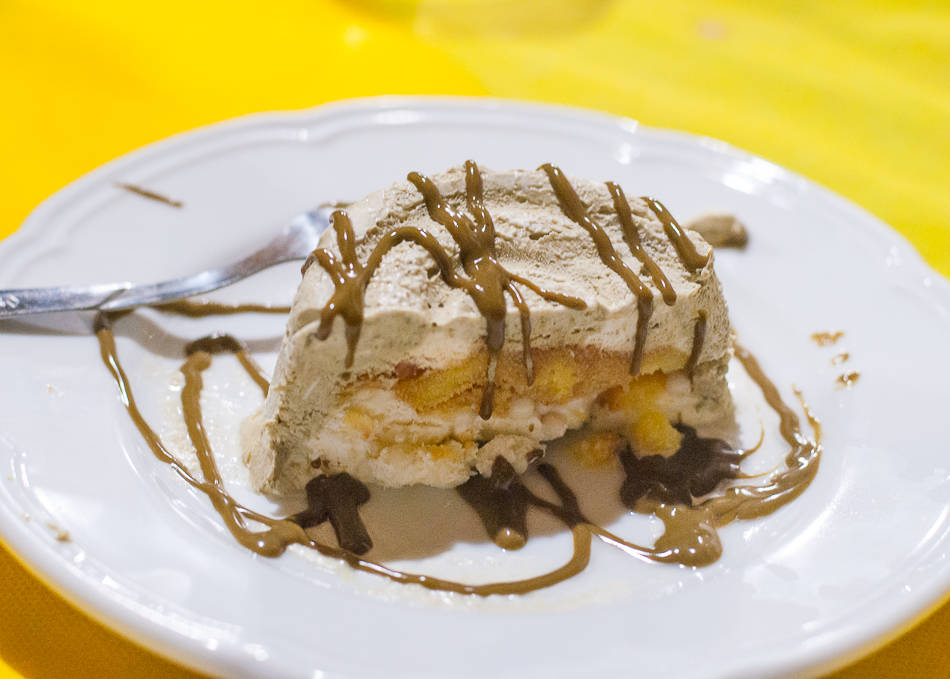 The proof that Vignacastrisi is so well placed to explore the region is that you'll find no more than 5 minutes away the beautiful seaside village of Castro.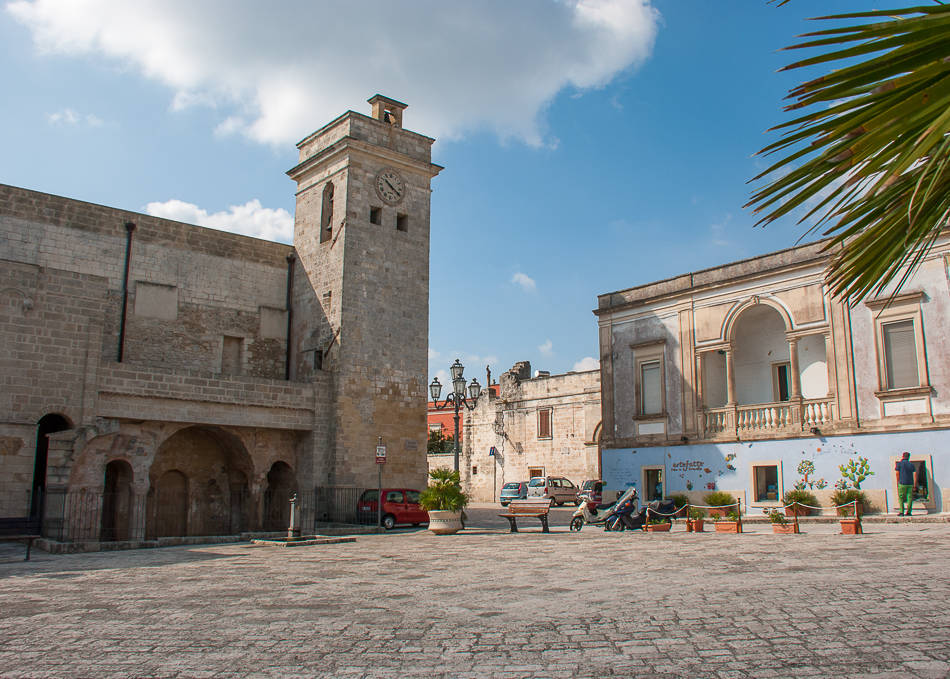 It's a pleasant untouristy historical centre to explore with neat small streets and low houses made with the familiar light stone.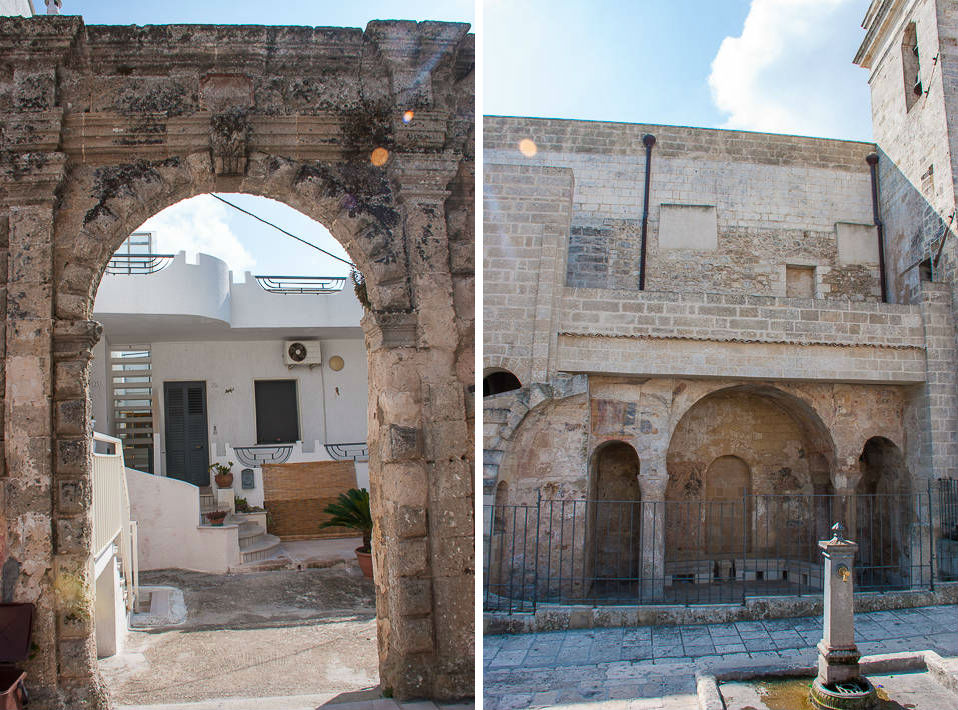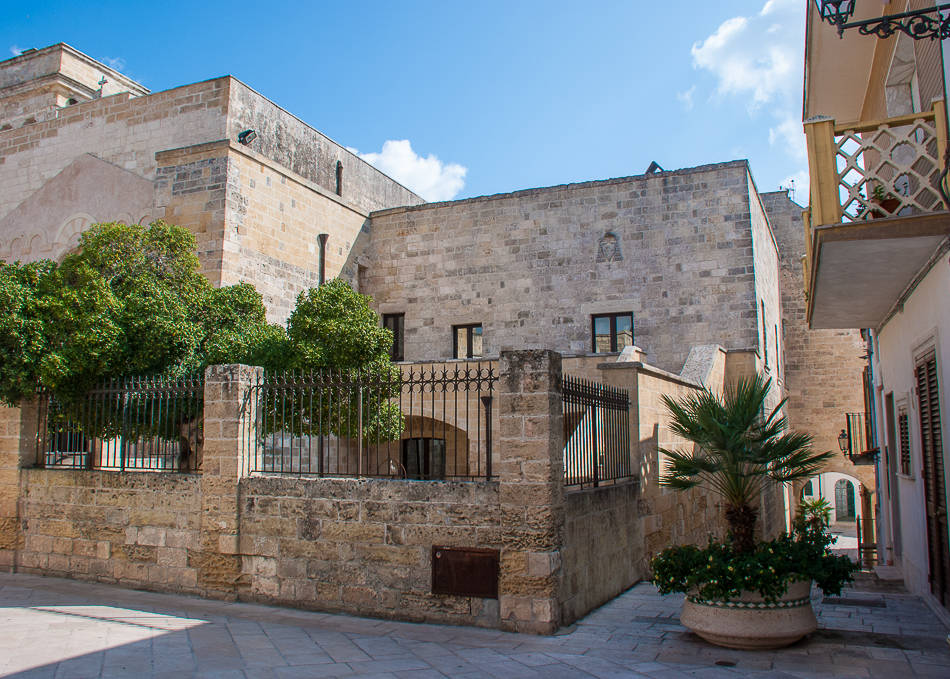 The main attraction though is the castle, an ancient fortress from which the village takes its name, and its prominent position at the top of a hill, overlooking the Adriatic sea. There's a scenic path you can take around the castle's massive walls which gives plenty of beautiful photo opportunities.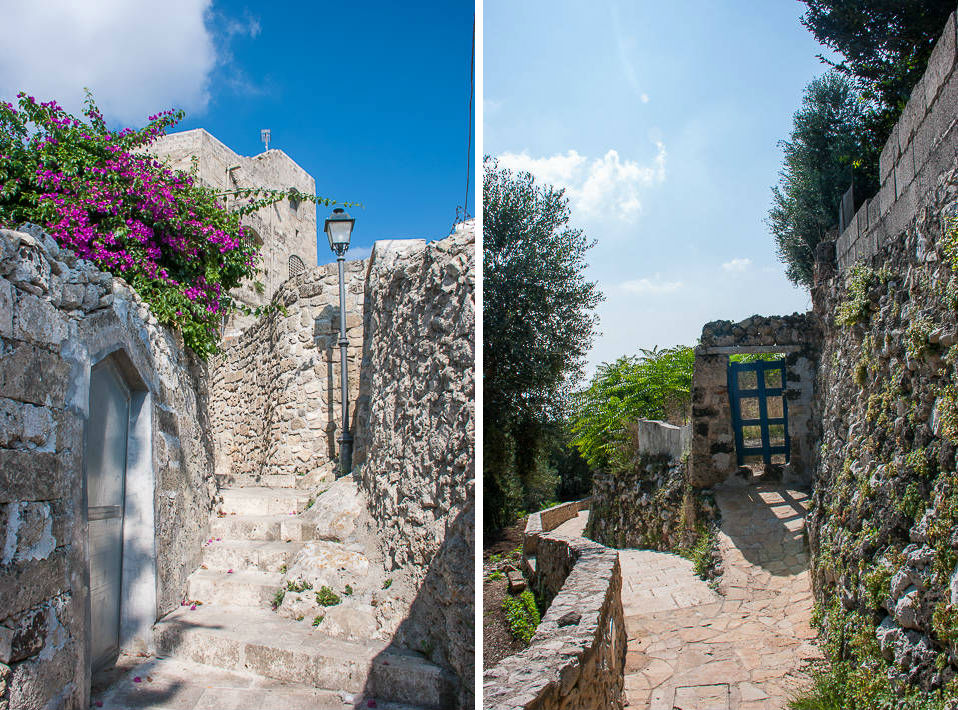 All paths and streets here end with a superb panoramic view of the turquoise sea which has made Castro a famous stop on that beautiful stretch of coastline.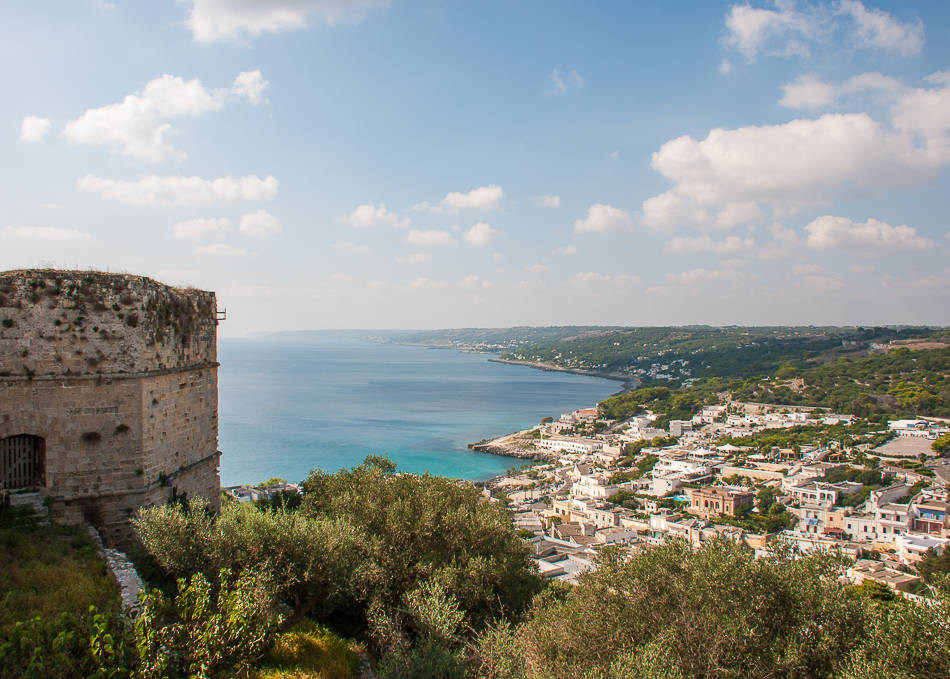 Continuing our coastal drive heading west, the next must-see is the southern most tip of Puglia where the Adriatic and the Ionian seas meet and mingle at the luxurious Santa Maria di Leuca.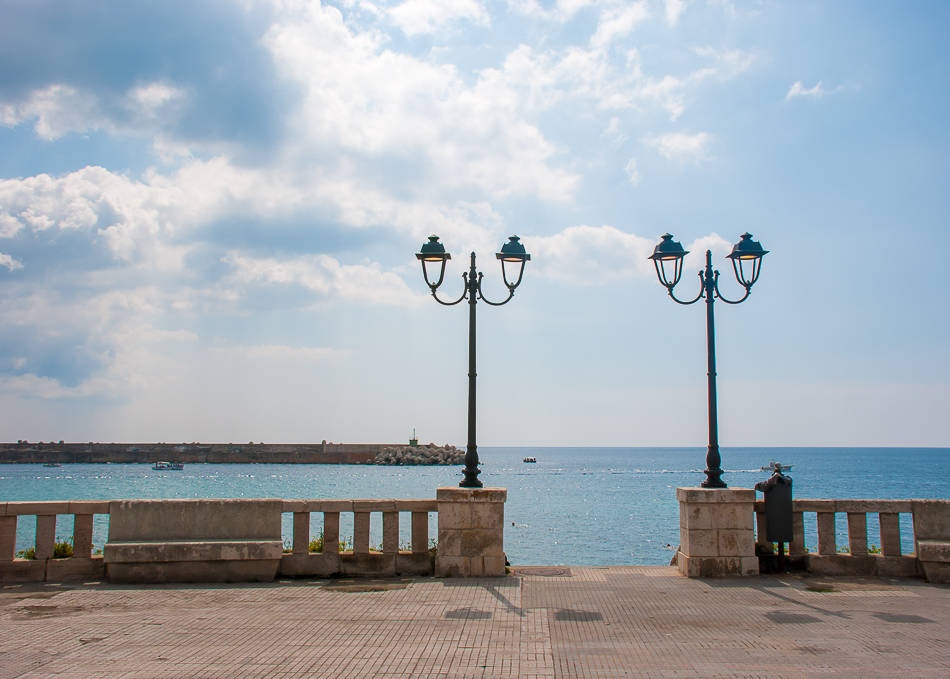 The popular resort town has been the quintessential holiday destination of wealthy Puglians for the last century.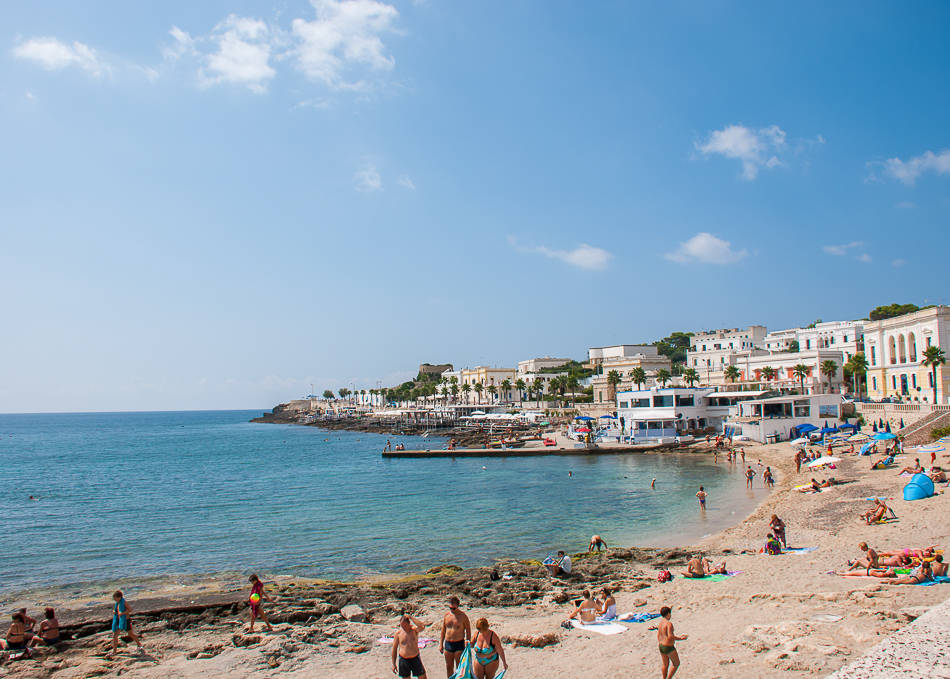 Art Nouveau villas line the seafront in a lavish showcase and every amenities you could ever need are available for a splendid Mediterranean vacation.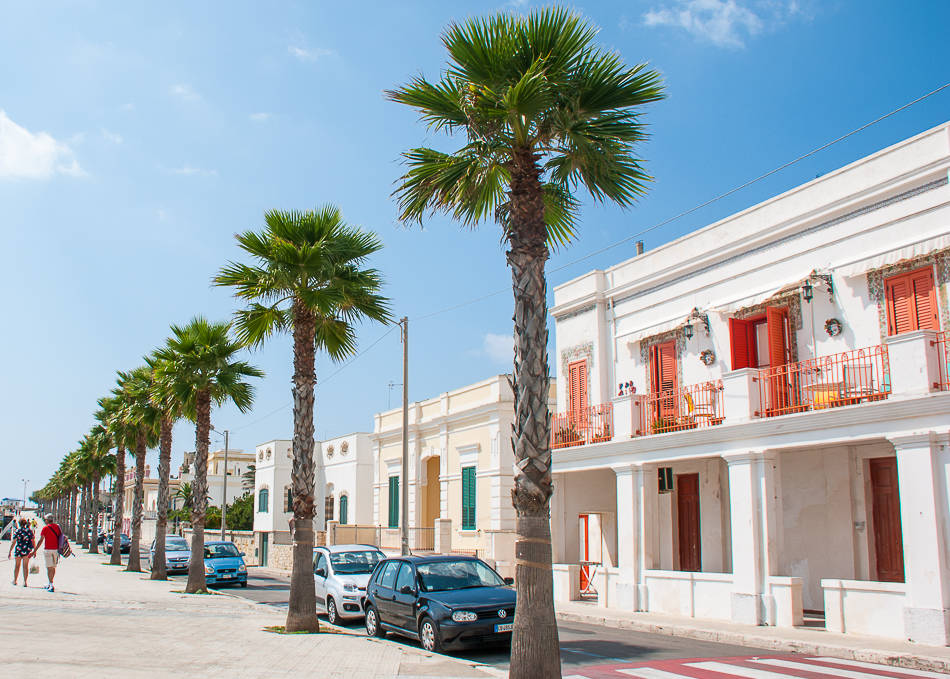 That means of course plenty of gelato for us and the ones at Martinucci by the harbour were a delight.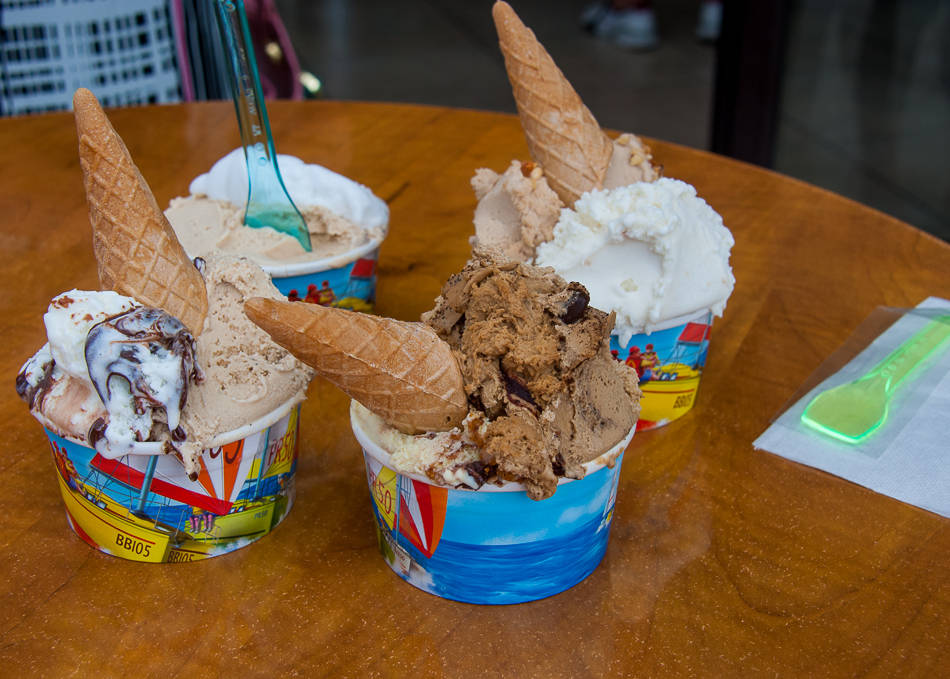 A tower lookout is accessible from the main seafront street as looking out to the sea is a favorite pastime here.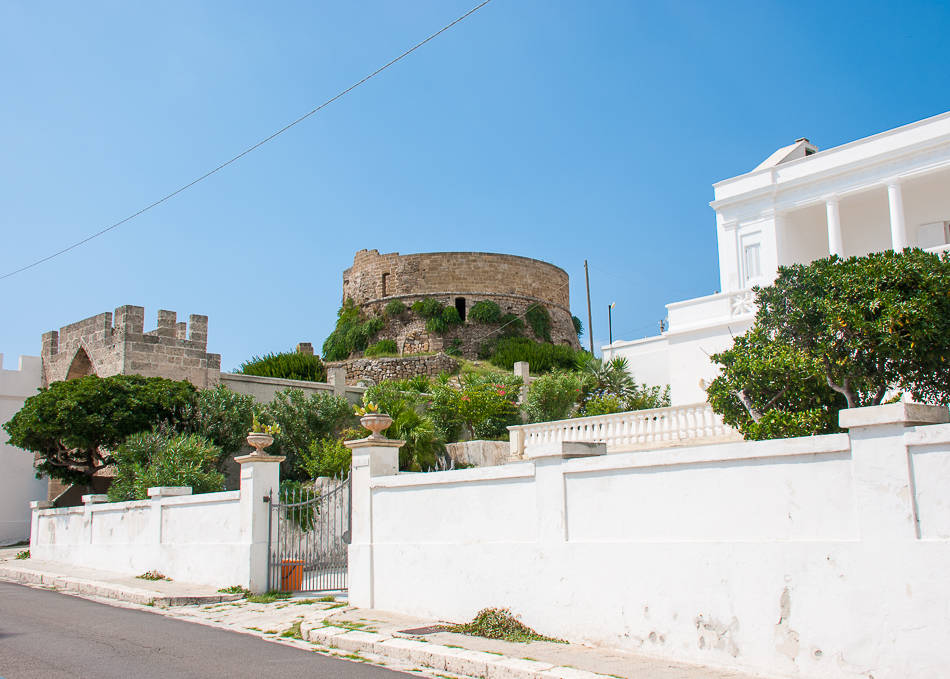 The town is all about the sea and there are plenty of sandy stretches, big and small, for everyone to take a dip in the refreshing waters.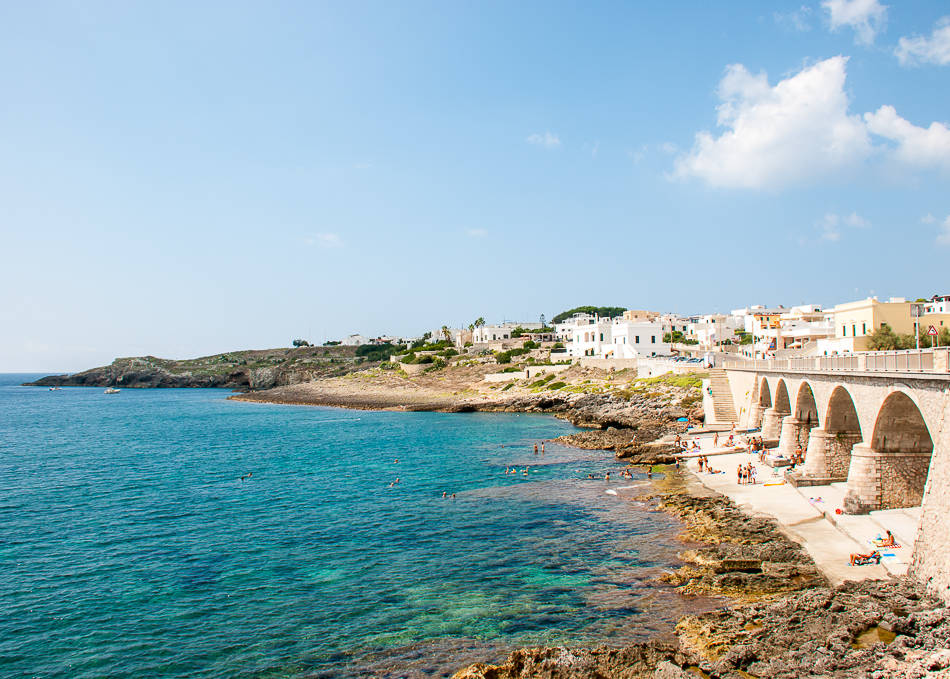 Santa Maria di Leuca also marks a change in the peninsula landscape which from here changes from the dramatic rocky coastline we've witnessed since the beginning to an almost continuous stretch of paradisaical golden sand beaches going up for miles and miles.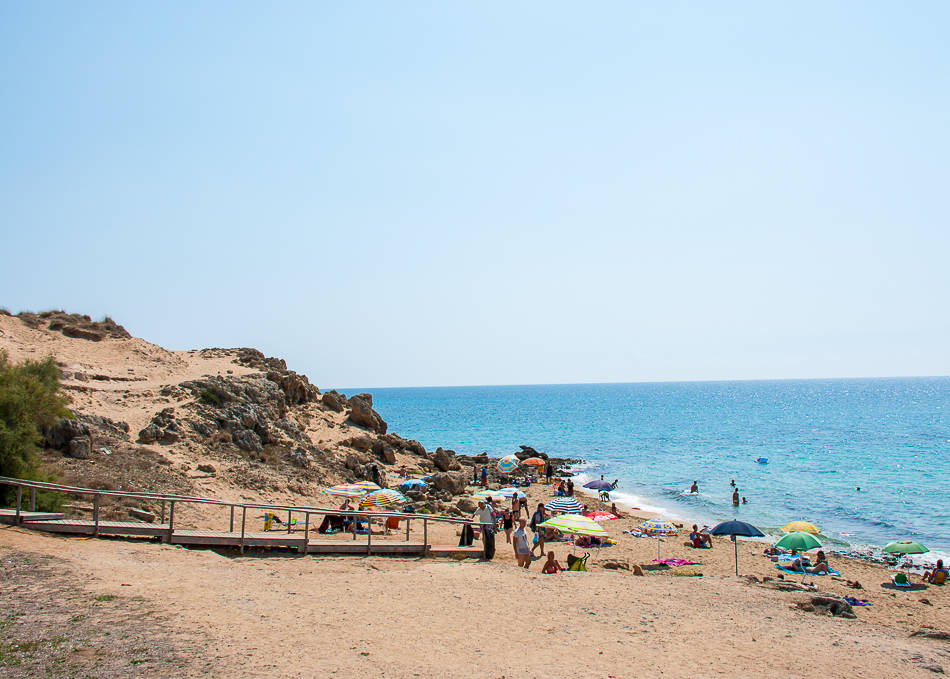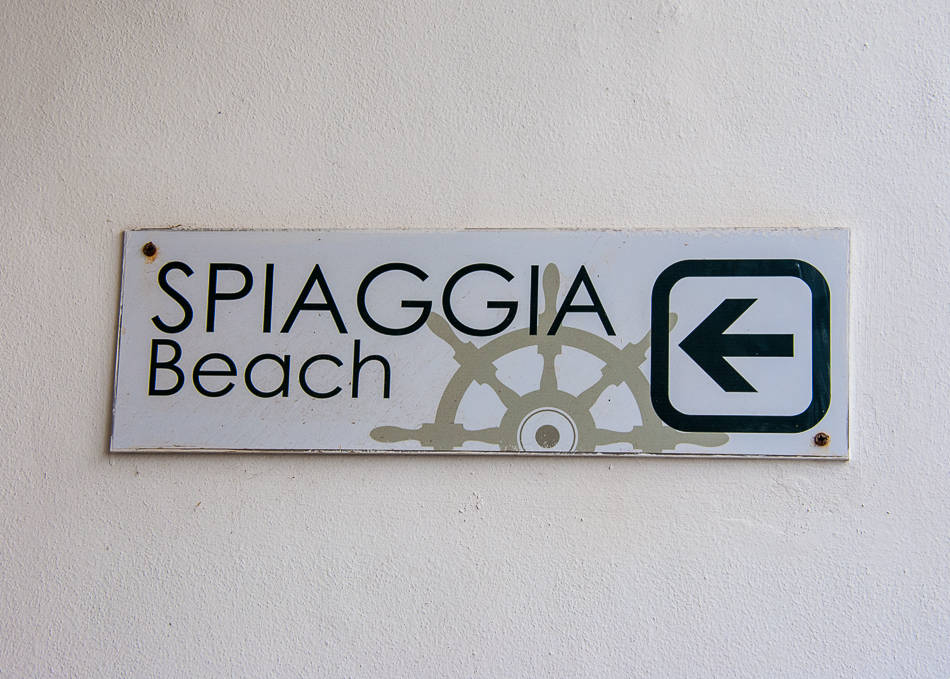 You can stop at any one of them for a nice little lunch break and a quick soak in the sun.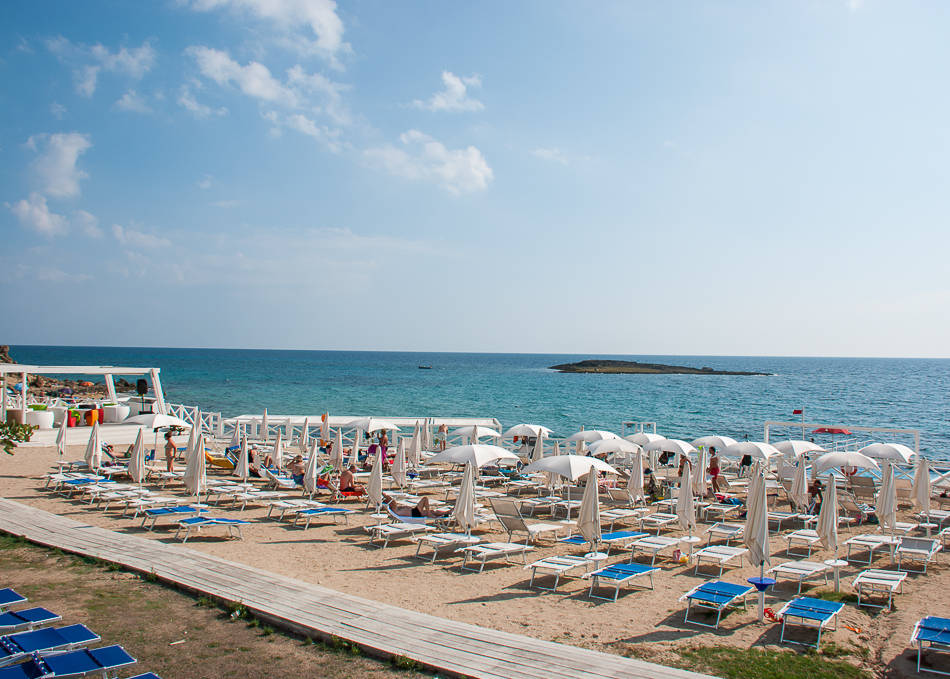 Fresh seafood is obviously the main offering, with calamari and shrimp salads being our top choices on this warm summer day.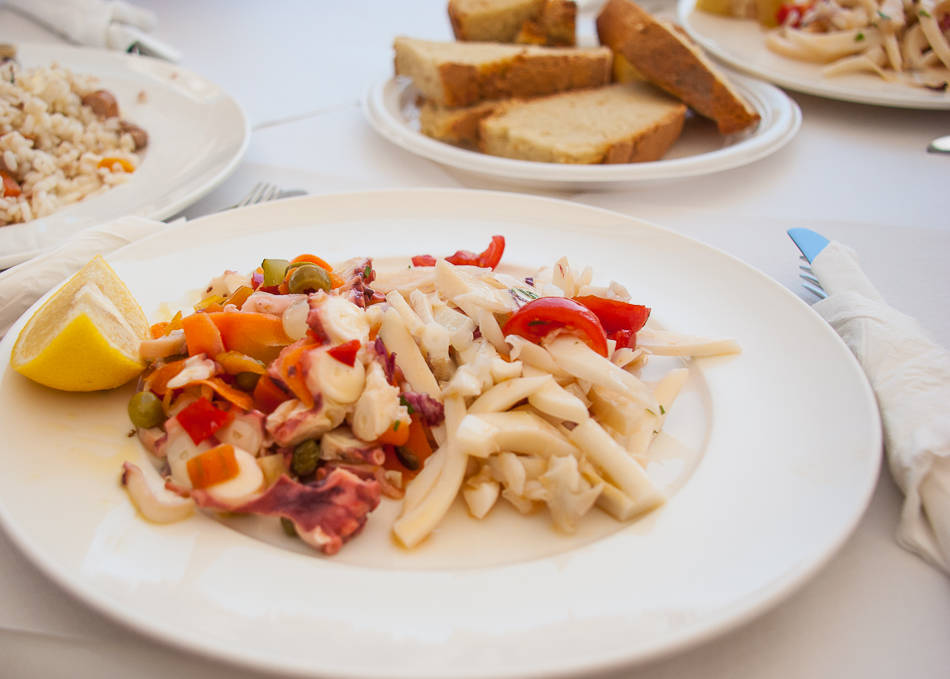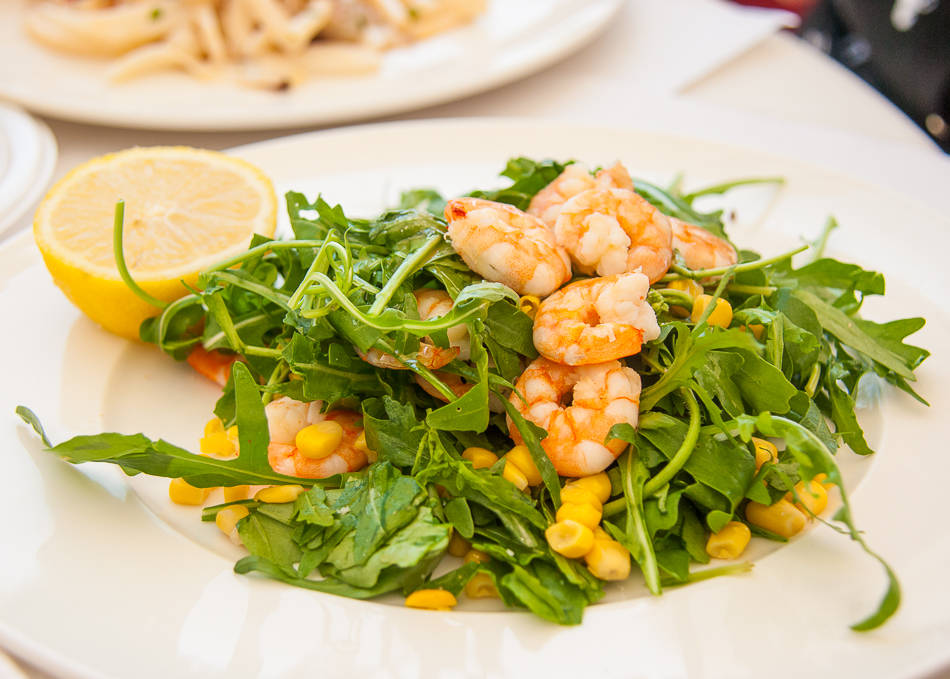 Our last stop on this coastal trip is in Gallipoli, a sea-front fortified gem. The historic fortress island town is connected to the mainland by a 17th century bridge and is almost completely surrounded by defensive walls.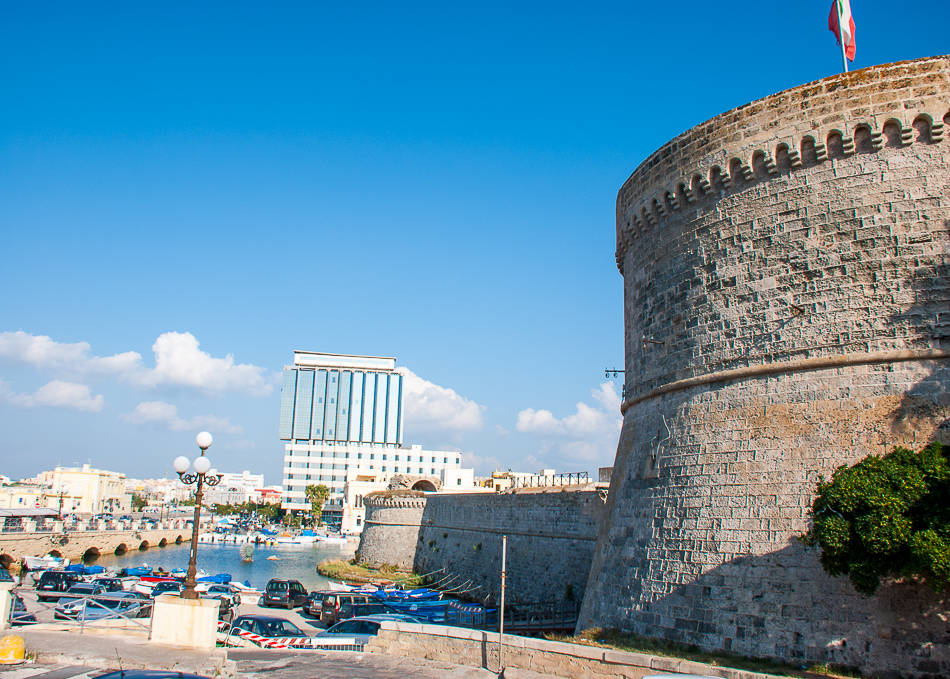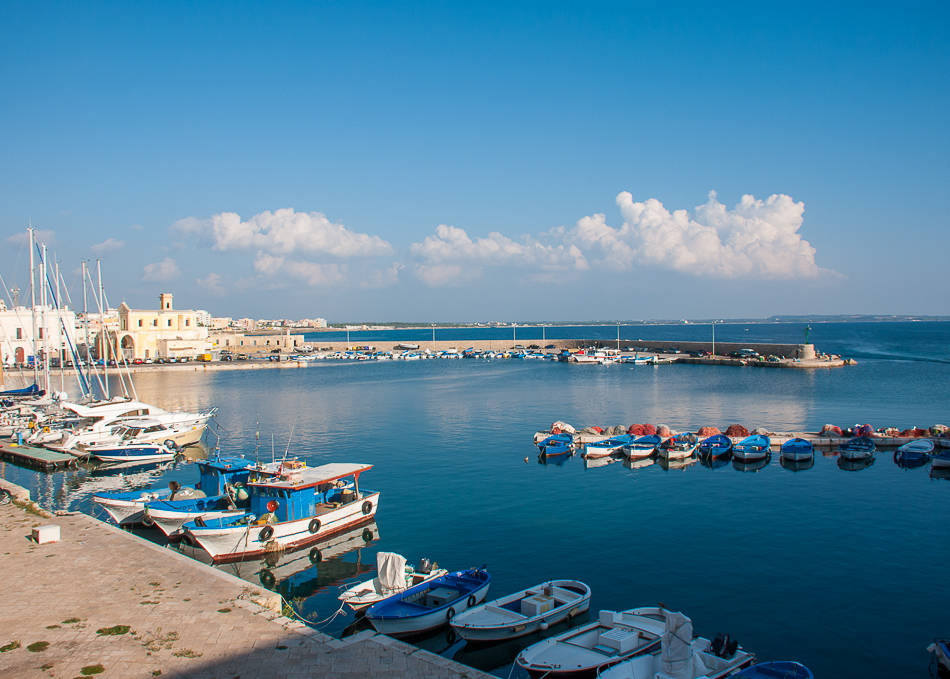 The tiny island is easily walkable and is home to numerous impressive Baroque churches and gorgeous palaces that once belonged to the aristocracy.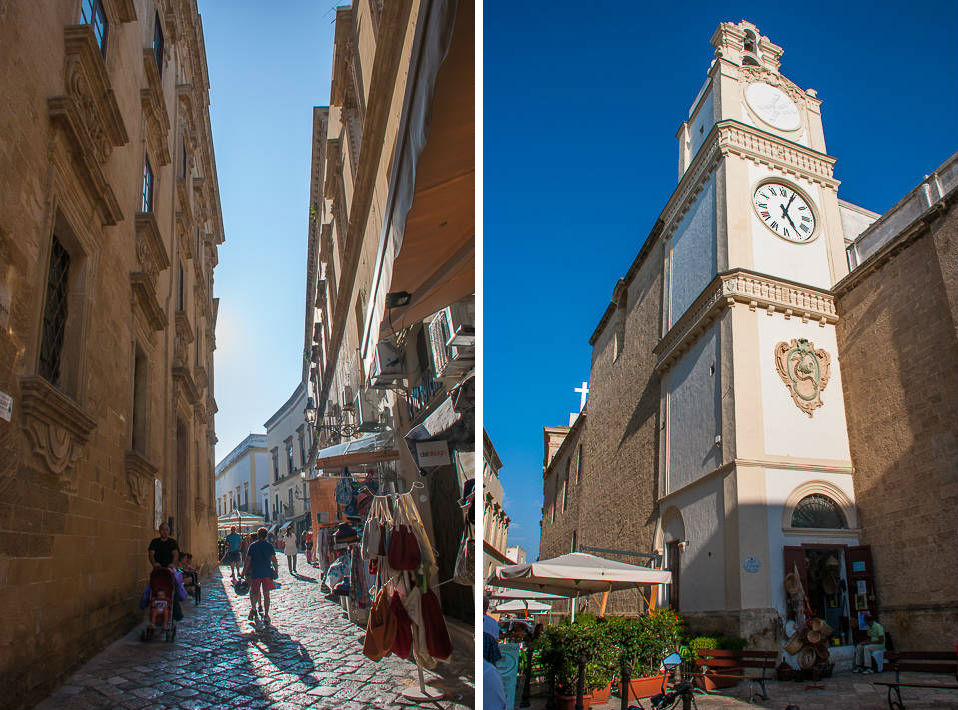 Make sure to visit one of the many olive oil presses buried in the rock below the streets. Gallipoli used to be a main producer of olive oil as lamp fuel before it became the culinary treasure it is today.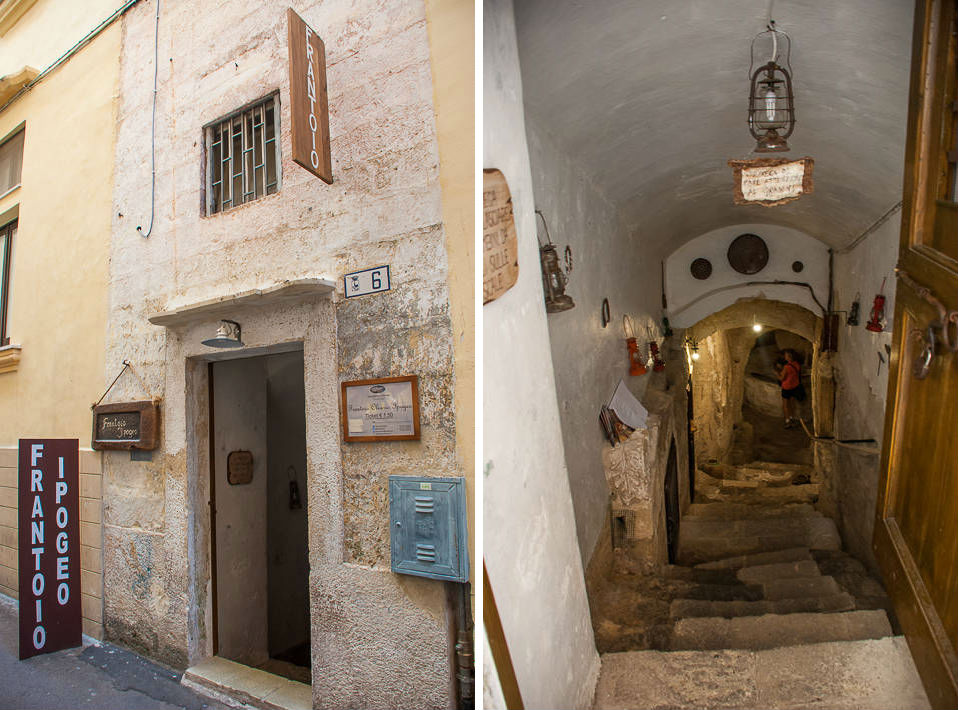 A little museum provides a fascinating insight into the history of the olive oil trade from centuries ago.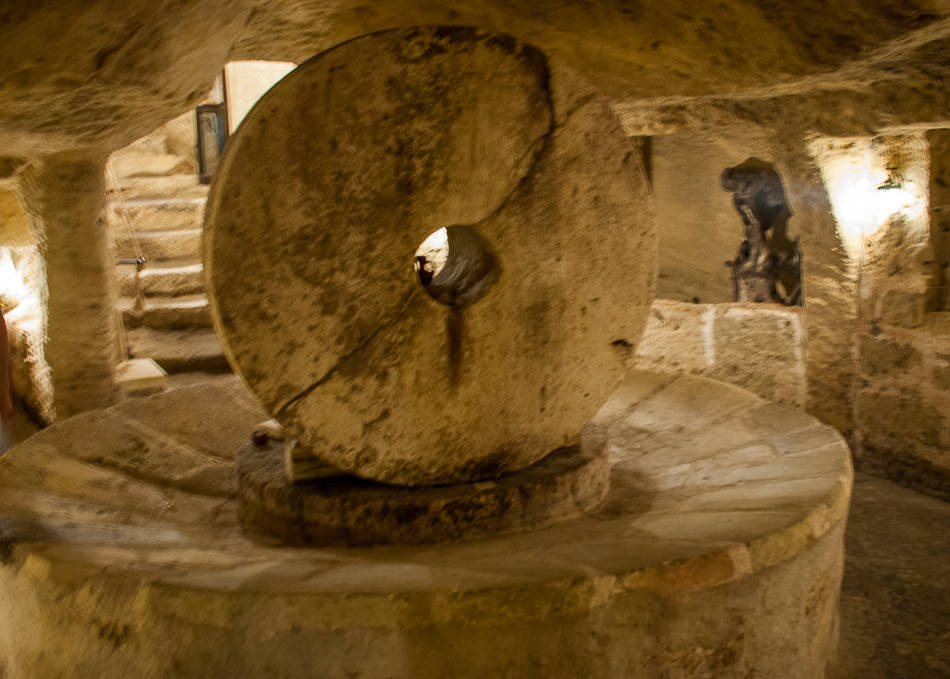 Another unique stop is to the Antica Farmacia Provenzano, one of the most ancient and refined pharmacies in all of Italy that has been in operation for more than 200 years.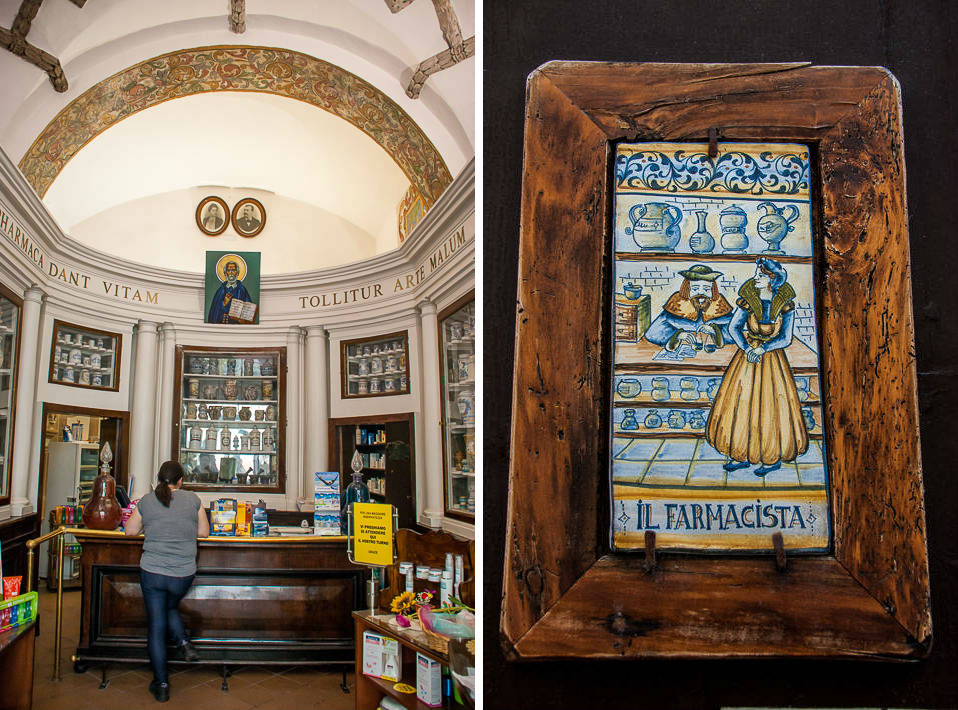 The Cathedral of Saint Agata is another fine example of baroque from Lecce with a stunning facade and interior.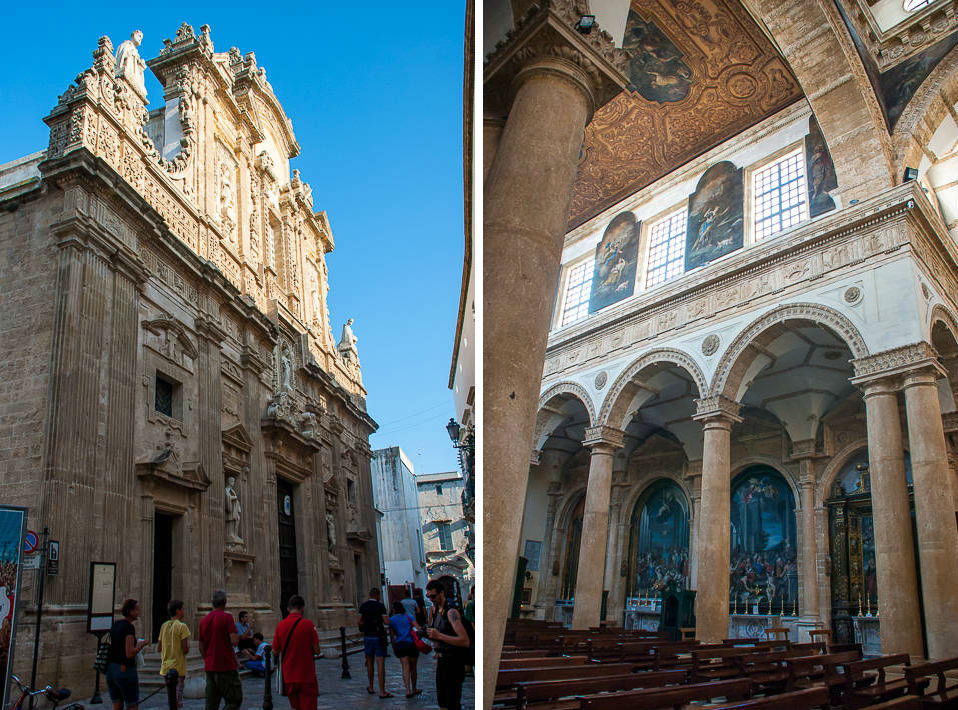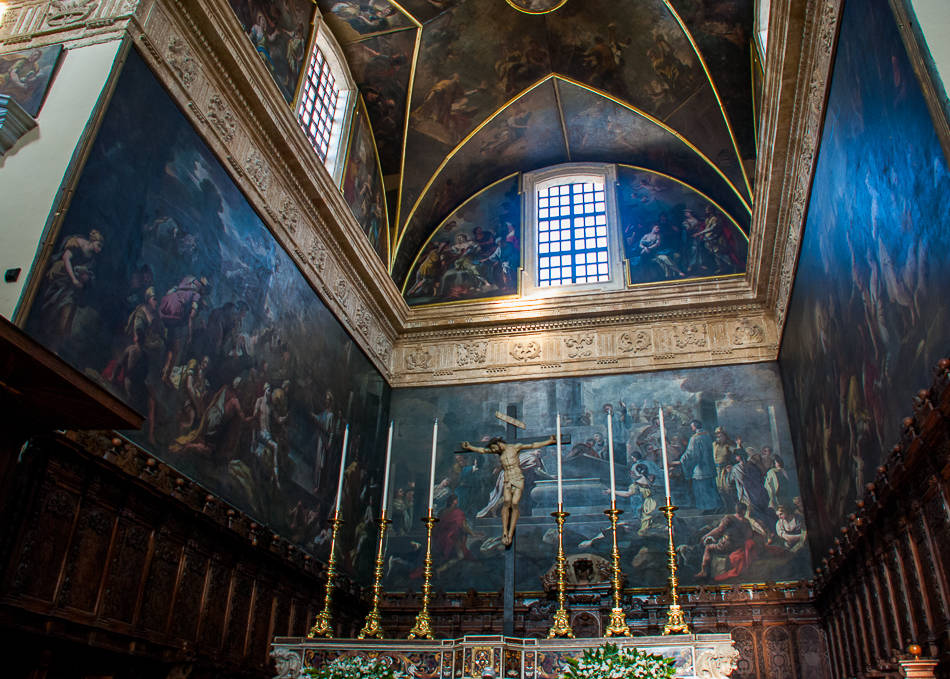 When you're done navigating the maze of narrow streets, simply follow one to the sea-front promenade with its wonderful views and familiar sun bathers enjoying the day's last sun rays. A quick tour of the island from outside is the perfect way at sundown to finish a visit to the Salento peninsula, perhaps ducking into one of the many seafront eateries for some amazing seafood before getting back on the road…