It's hard to describe the first time you lay eyes on Matera which seems to magically appear as you take a turn in the road and are faced with this hauntingly beautiful sight.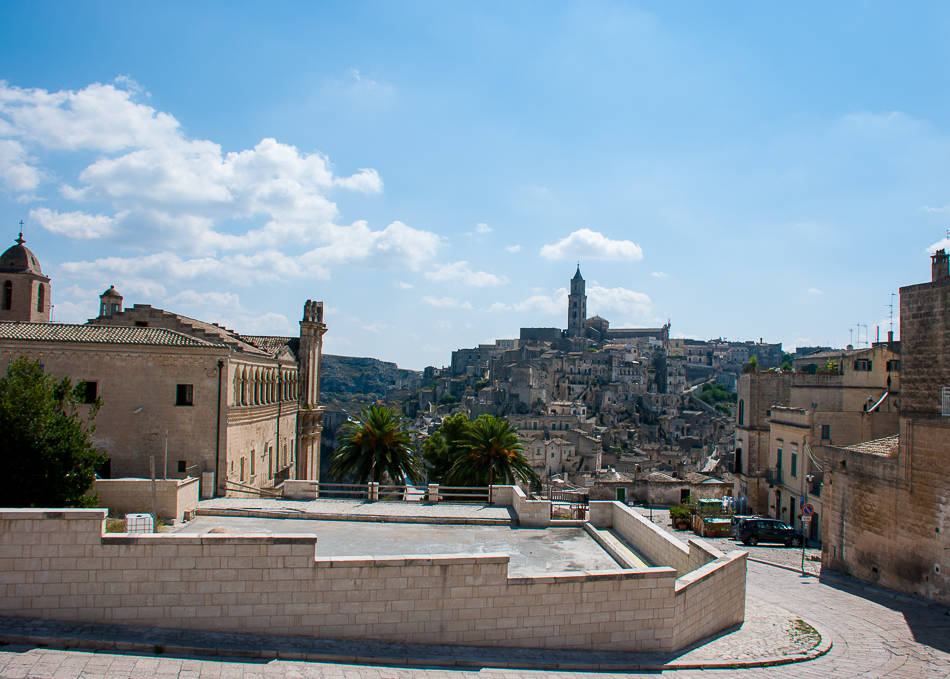 The southern Italian town is one of the most interesting and unusual destinations in Italy though not the easiest place to reach which is why it has remained relatively unknown, especially to foreigners. It became in 1993 a UNESCO World Heritage Site so the number of visitors has been steadily increasing since but it still feels a bit like your own discovery as you wander its streets.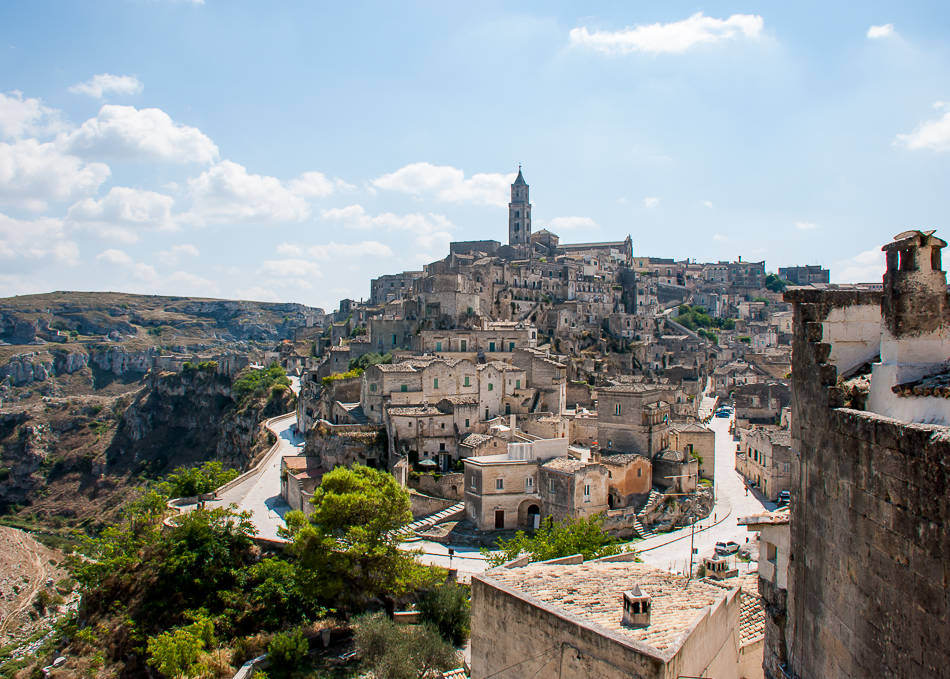 What makes Matera so special are the 'Sassi' (Italian for 'stones'), the old districts made of rock-cut settlement, perfectly adapted to the setting, and having been continuously inhabited for over 2,000 years.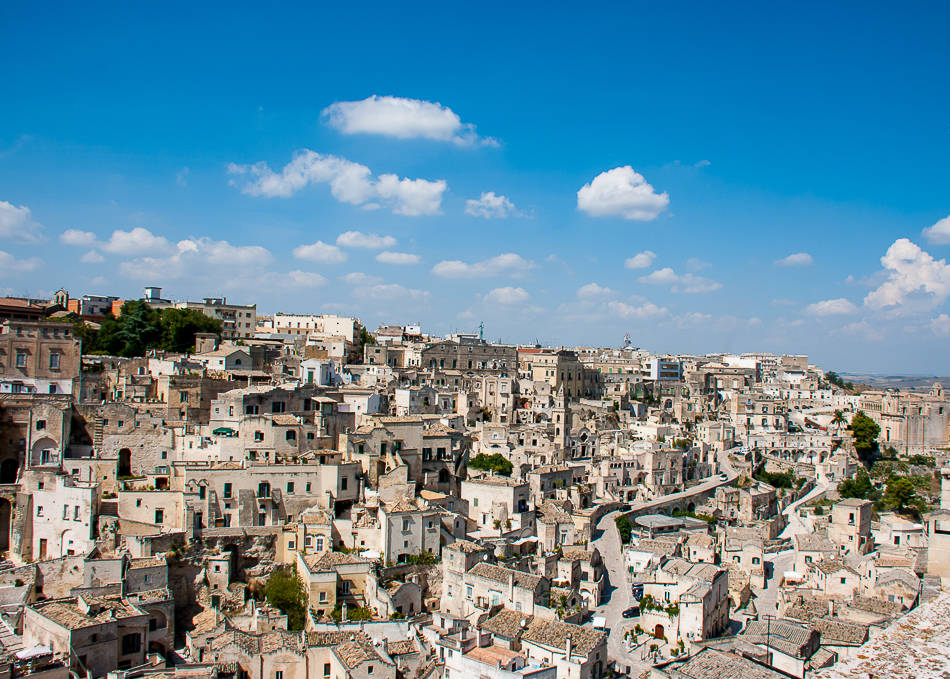 Today these underground caves are being turned into luxurious hotels, restaurants, shops, etc. as the city becomes more popular on the tourists trail though it wasn't always like this…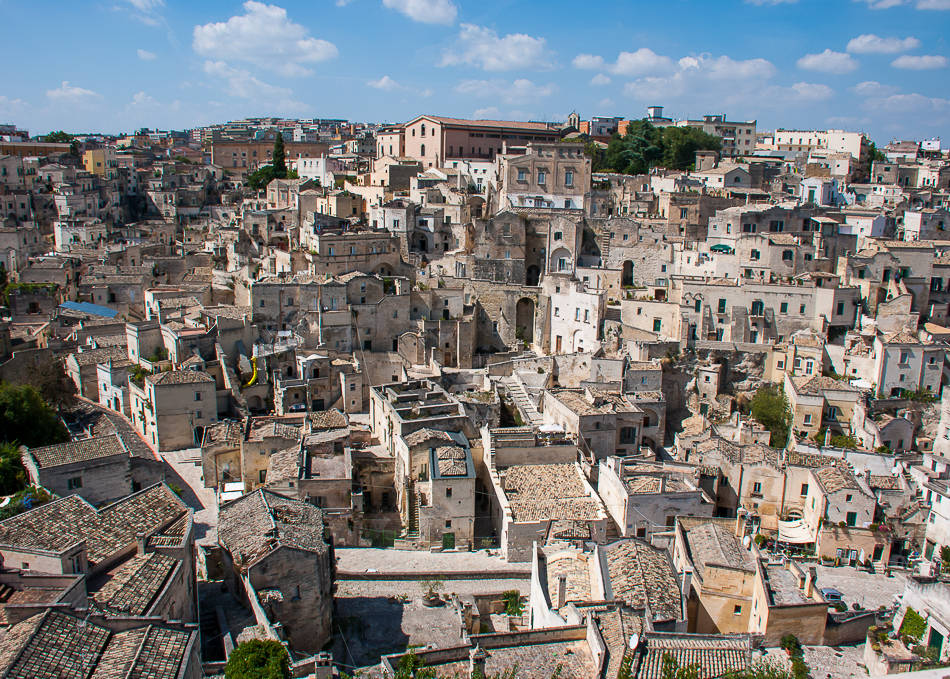 Matera was once known as 'the shame of Italy' for its dismal poverty with hundreds of families living crowded in the cave houses in malaria-ridden conditions. In the 1950s it became a national scandal and the entire population of farmers and peasants was relocated by law to government housing on the plateau above, leaving the city like an empty shell.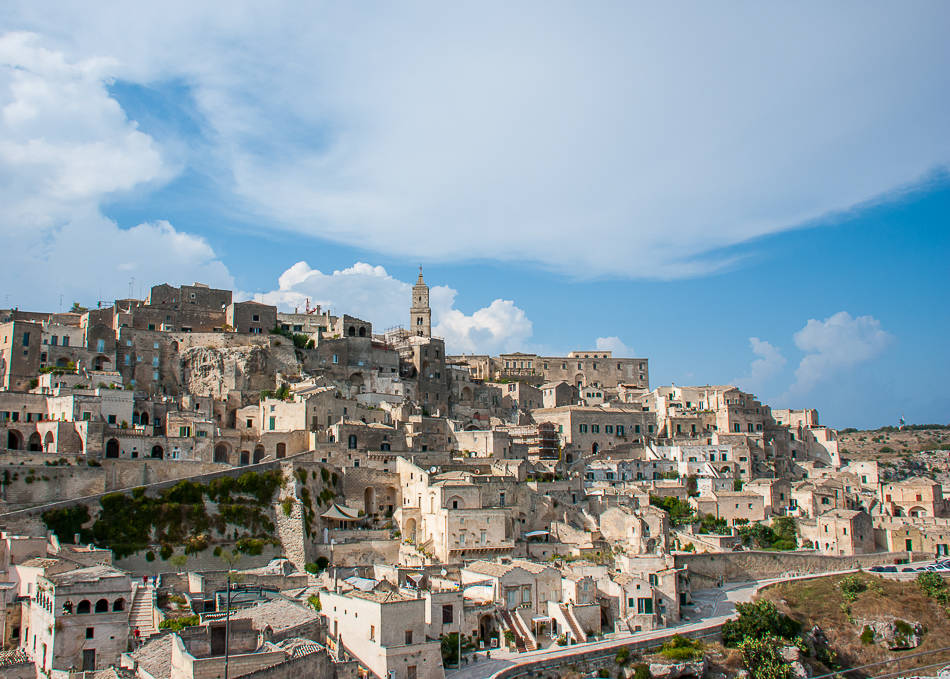 Some 1,500 caves hug the flanks of a steep ravine…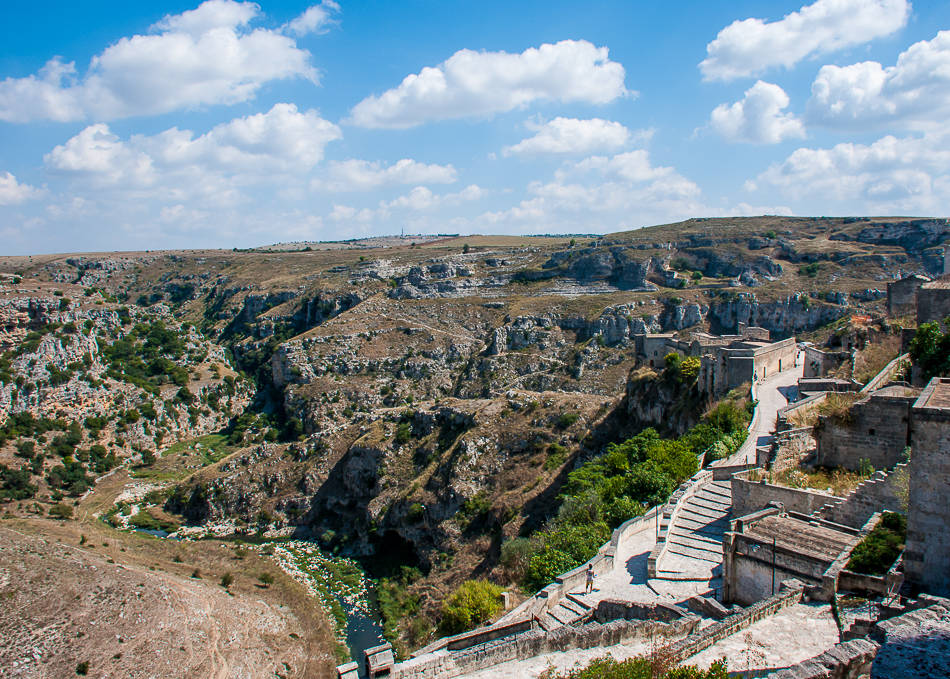 …and quite a few are located right across it, visible from Matera's old center. A nice little hike on old paths previously used by shepherds is a wonderful way to visit them and spot the openings of old stone churches etched into the flanks.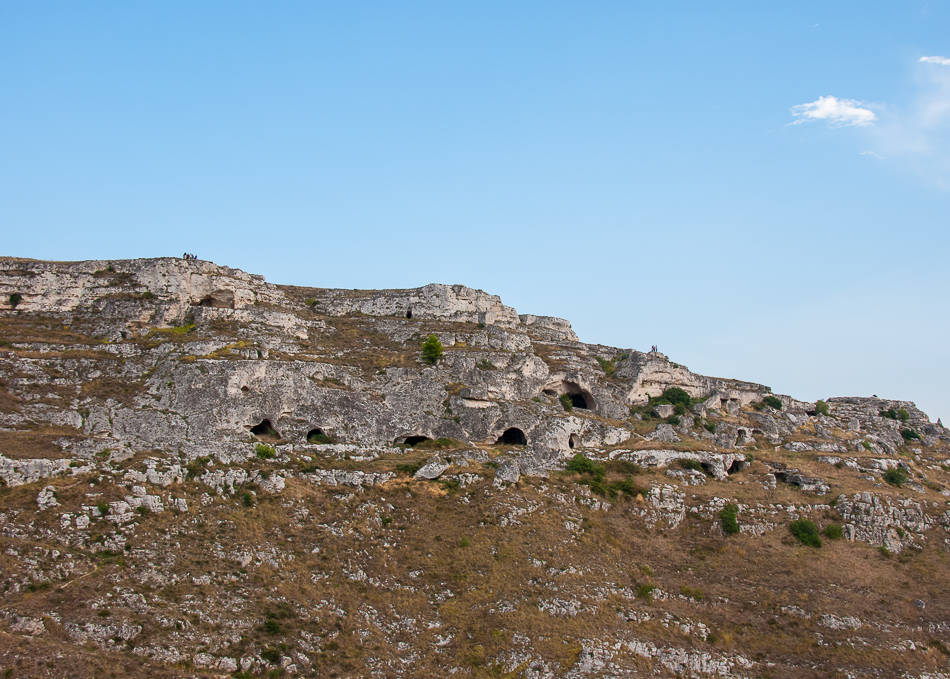 In an incredible story of rebirth, people have started moving back into the Sassi, restoring the stone caves and opening them as luxury hotels such as the incredible place we stayed at: Sextantio Le Grotte della Civita.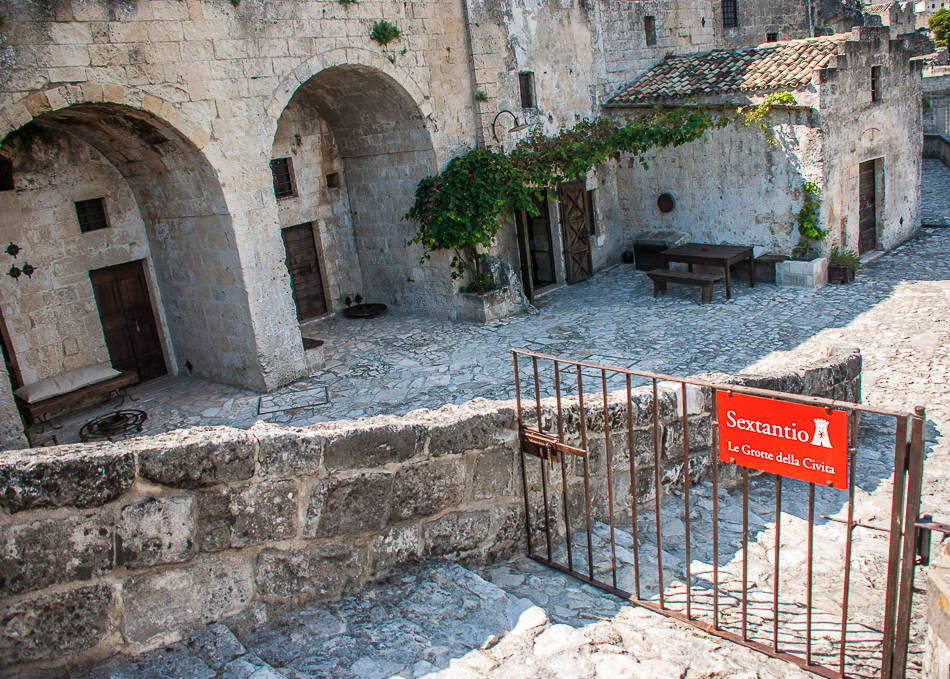 Staying in one of the Sassi's cave hotels has become one of Europe's most exotic experiences.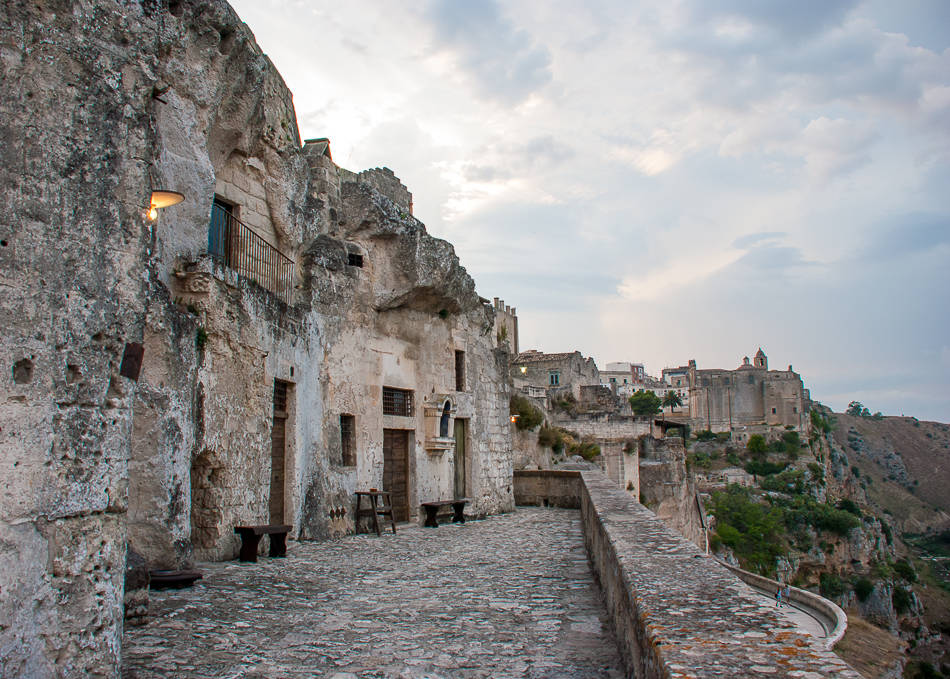 The site where Sextantio is was meticulously taken apart, renovated with wires and pipes, and reassembled with each stone returned to its original location for complete authenticity.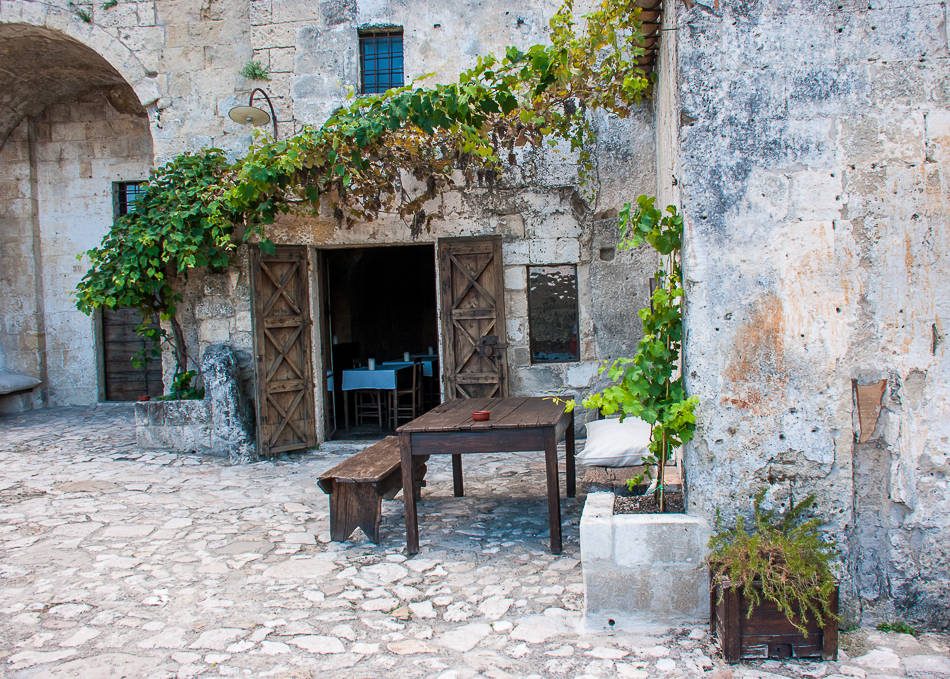 The heavy wooden portals found in the common areas and the bedrooms are testament to civilizations long gone, while also adding a great deal of character!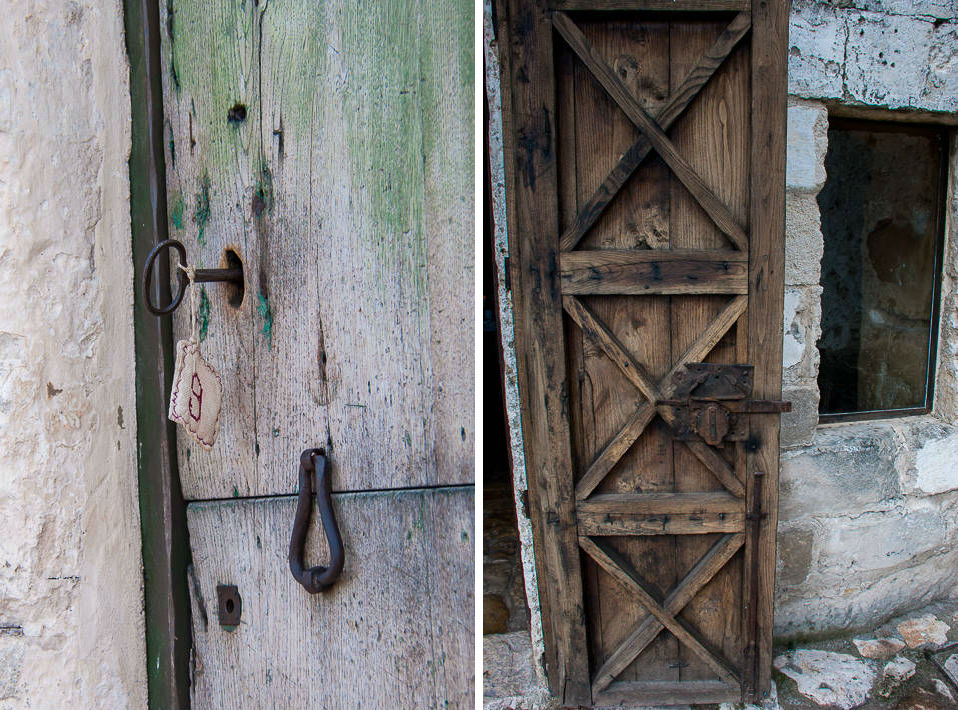 Where else can you sleep in a room that was first occupied thousands of years ago?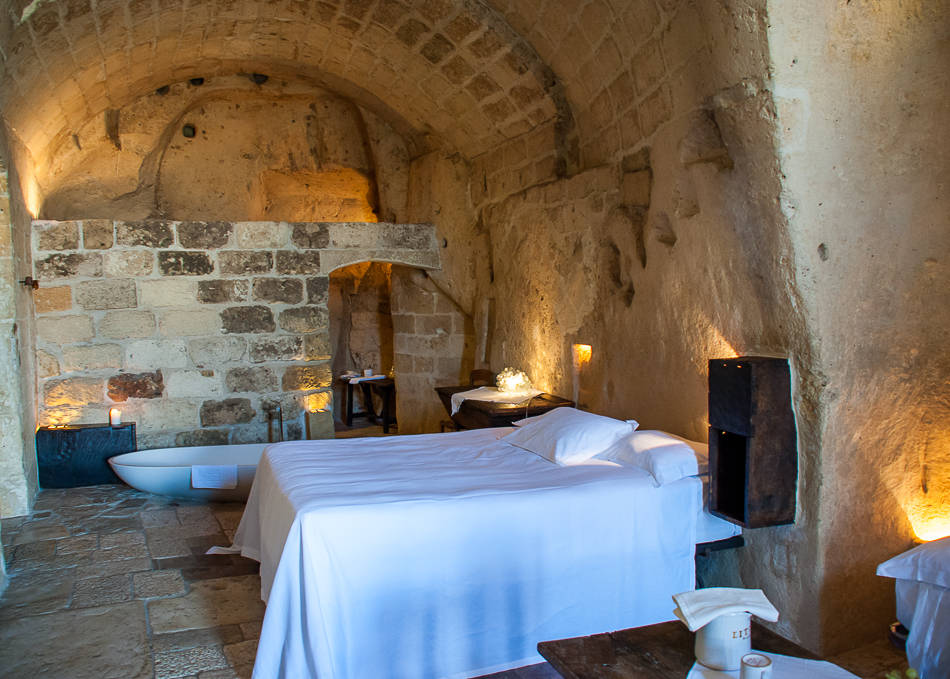 The hotel's eighteen rooms are spacious and each is individualized according to its existing architectural frame with a few modern amenities added only where necessary (we did get wifi in the room…).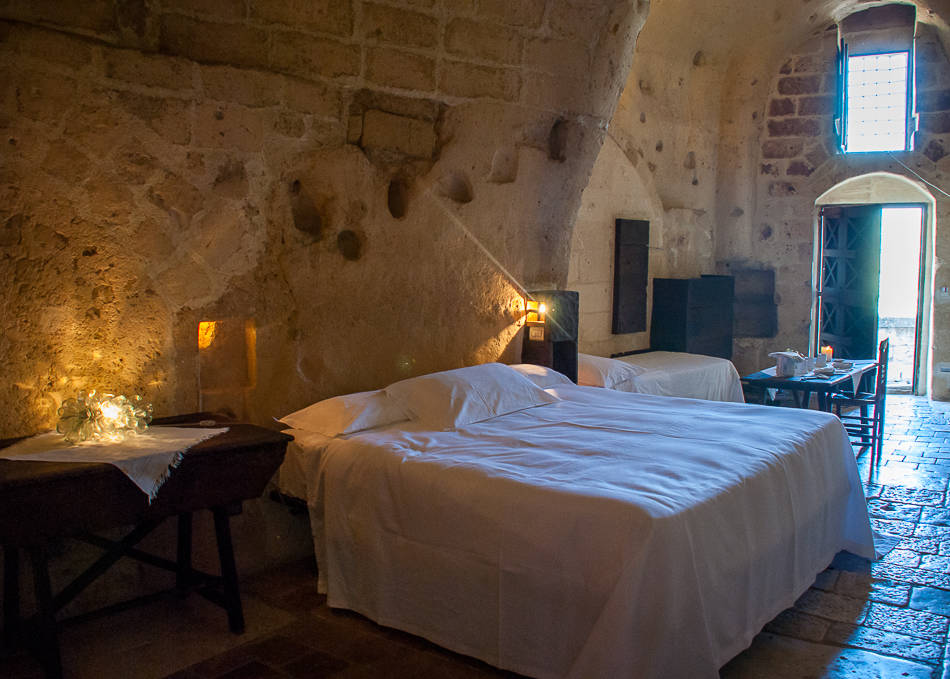 Luxurious touches abound but it's still the basic beauty of the walls and arches that lingers, the overall result an architectural masterpiece that provided us with a truly once-in-a-lifetime experience.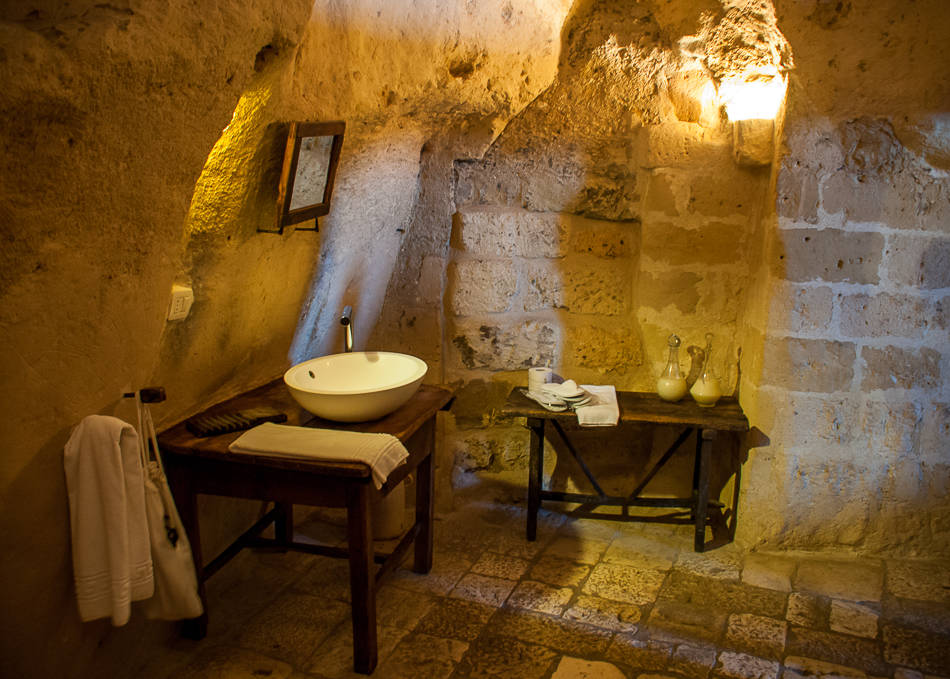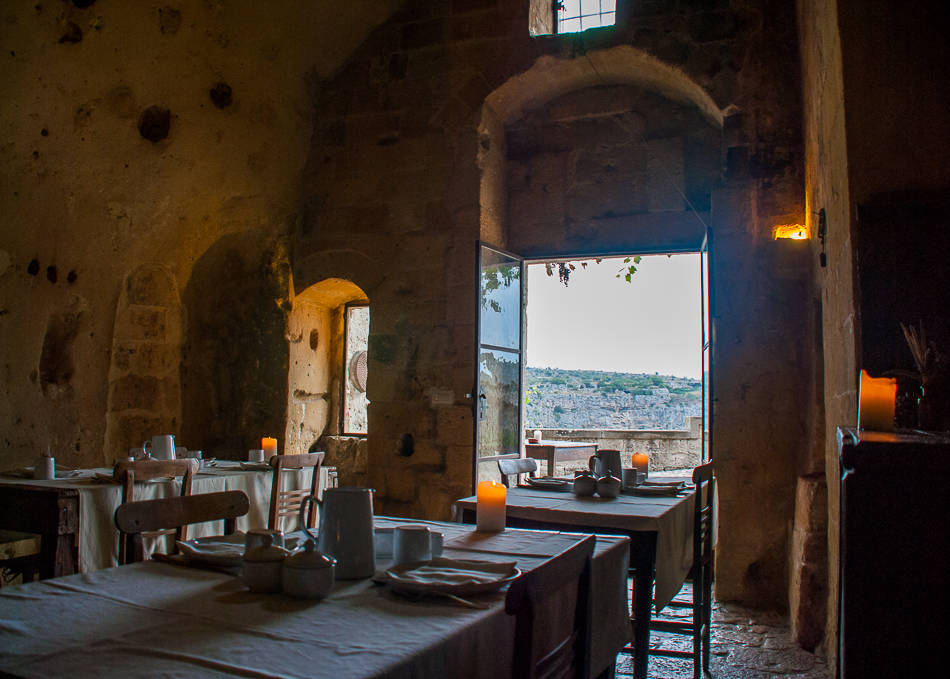 The marvelous breakfast is a spread of local produce and simple dishes fit for a king and is served in a dramatic former grotto-church on site.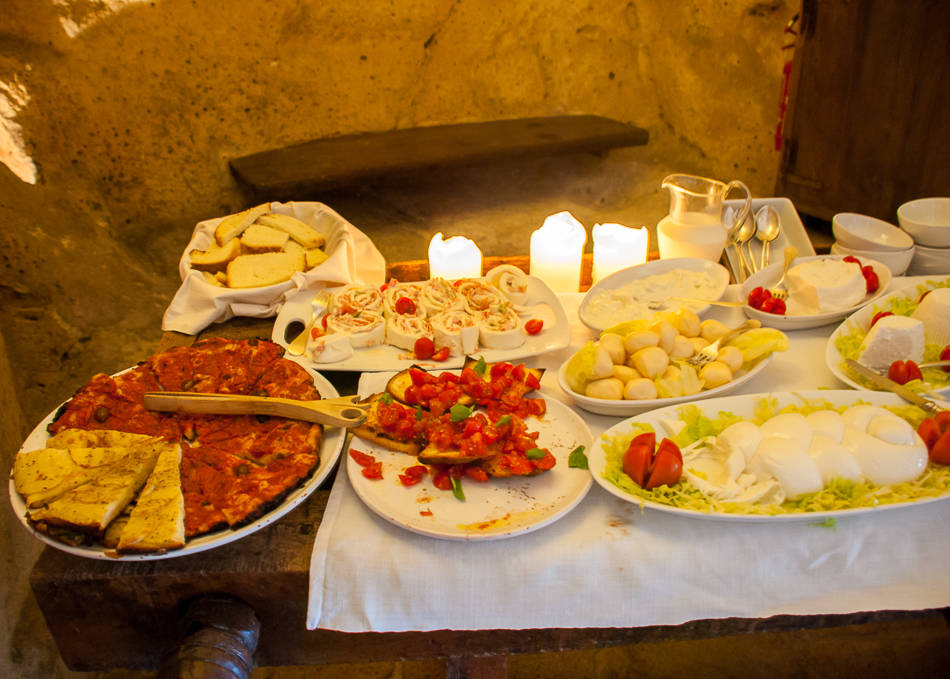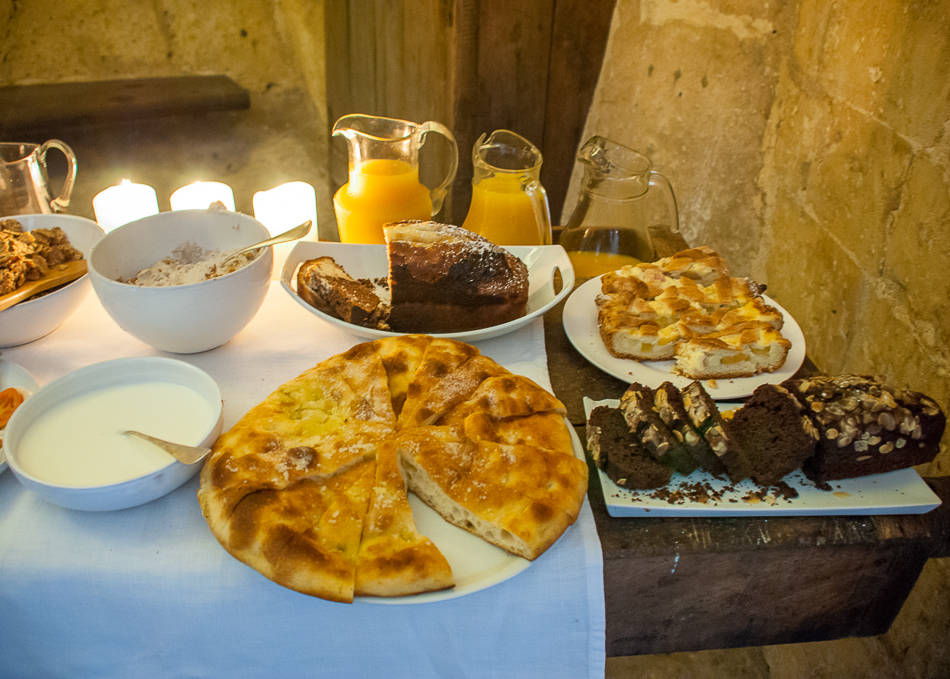 Yes, I do like cheese…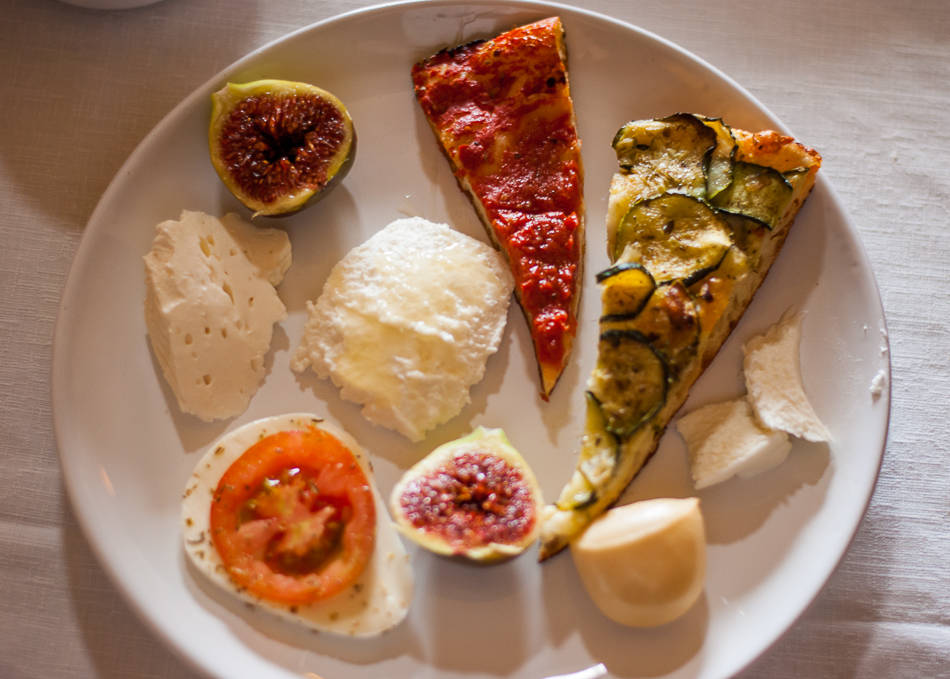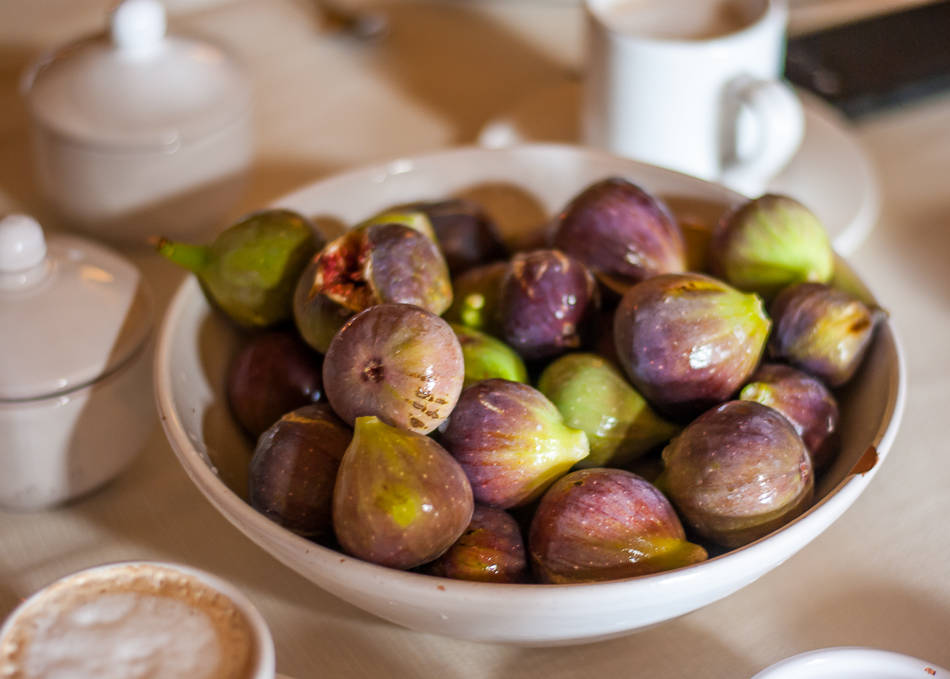 No matter how gorgeous the setup at Sextantio is though, the city itself calls for a lot of exploring, best started from the main road that encircles the old town and gives a great view of Matera's majestic setting.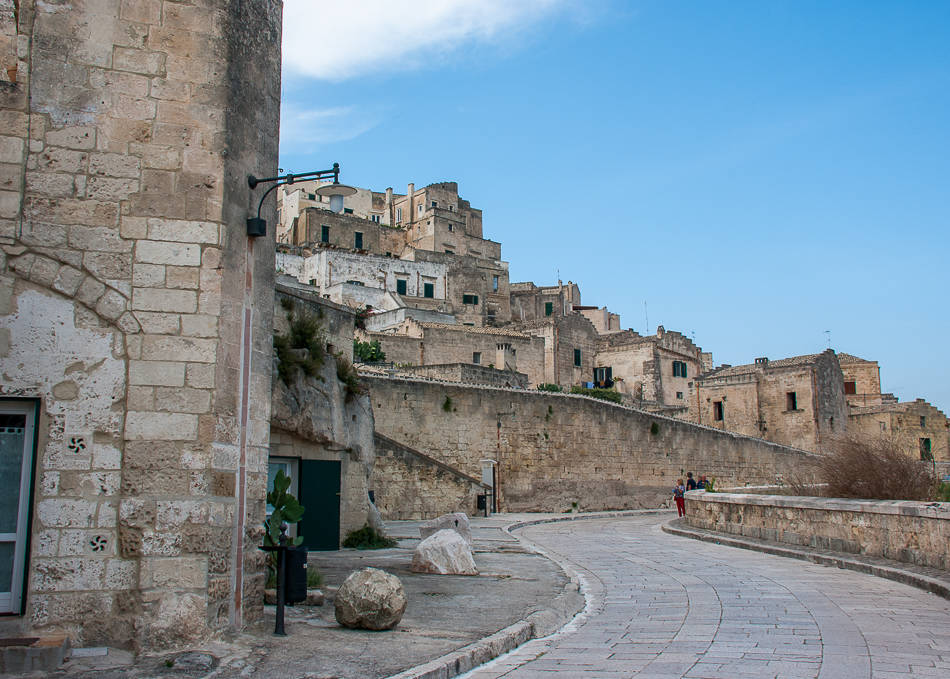 The town has always been an isolated, forgotten part of the region and it still feels like you're amongst the first ones in the know as you wander the quasi deserted streets, venturing up and down (bring good shoes!) into narrow alleys filled with excitement.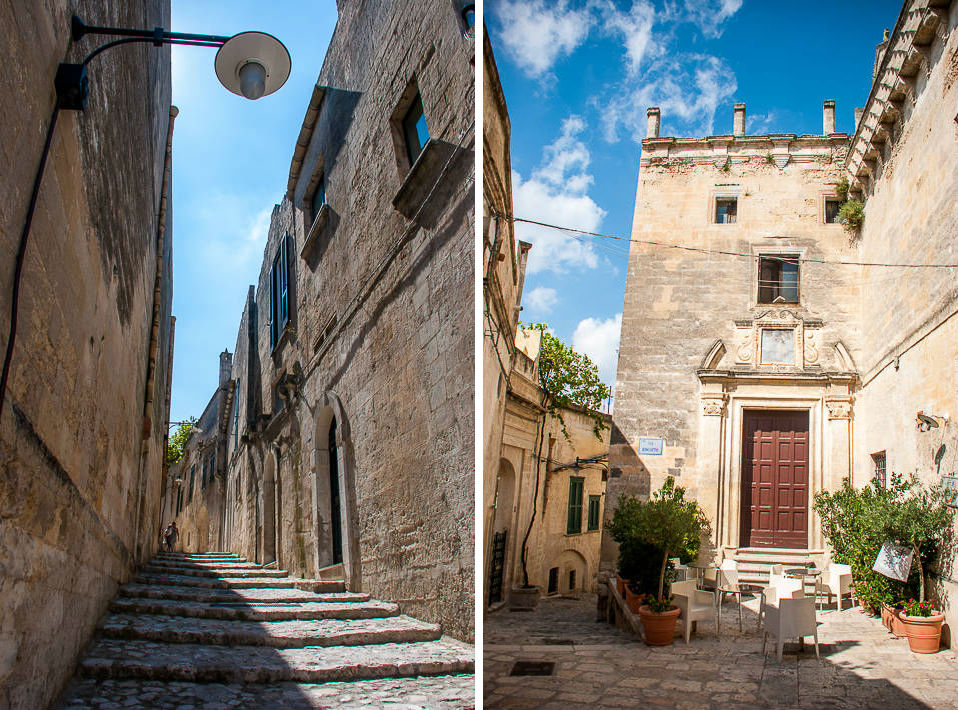 Tiny streets suddenly open up to wide plazas with cathedrals and splendid views.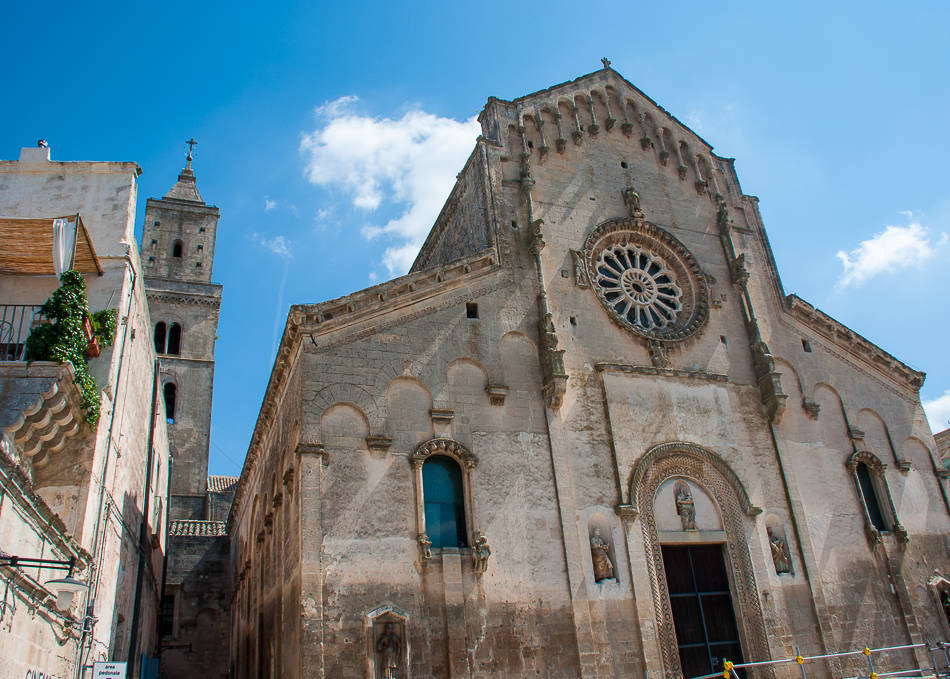 Other paths will lead you straight to the Sassi and its churches built out of the rock, a truly amazing sight.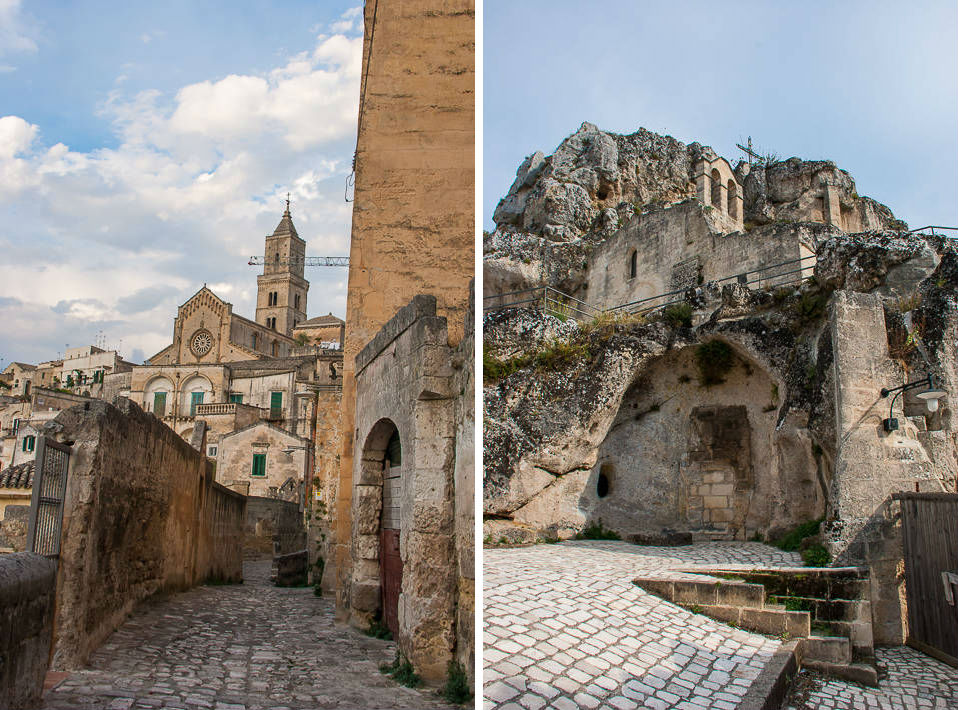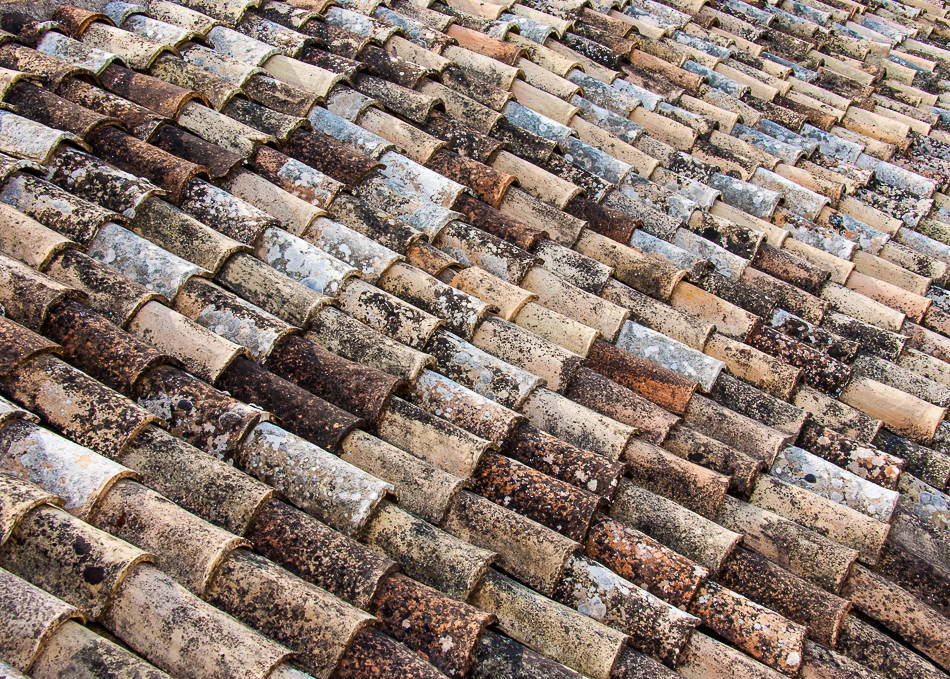 Craftsmanship is visible at every turn now that the population is moving back and restoring the houses with impeccable taste. You'll be able to step in a few workshops and get your hands on real pieces of art or useful house additions made out of the local tufa stone.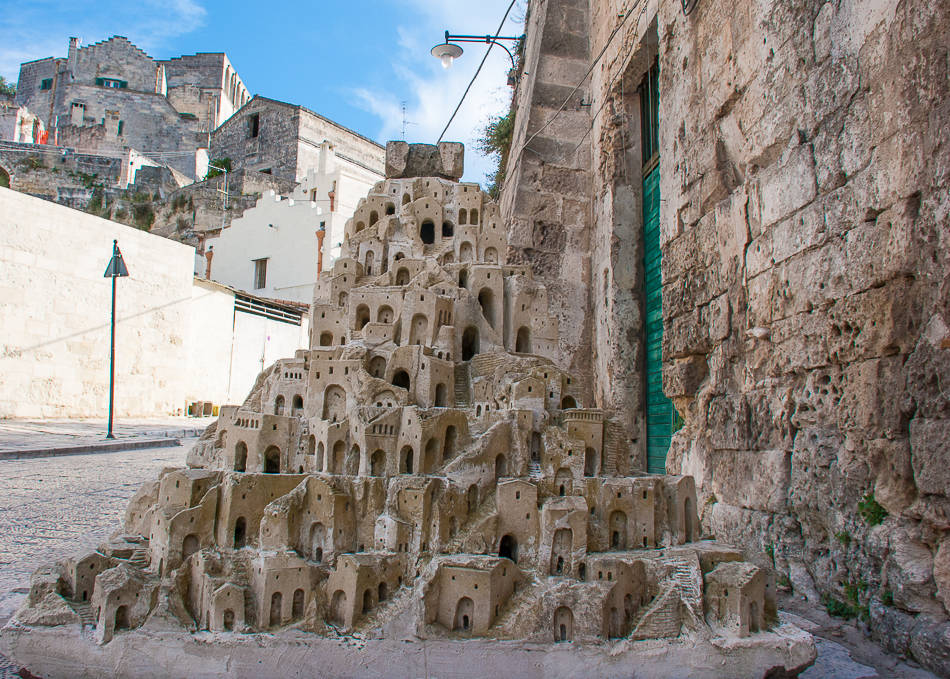 The characteristic souvenir to take home though is locally known as "cucù", a whistle made out of terra cotta and usually in the form of a colourful rooster though a variety of shapes are available. It used to be a good luck charm that was given to the future bride and groom on engagement and said to keep evil spirits away.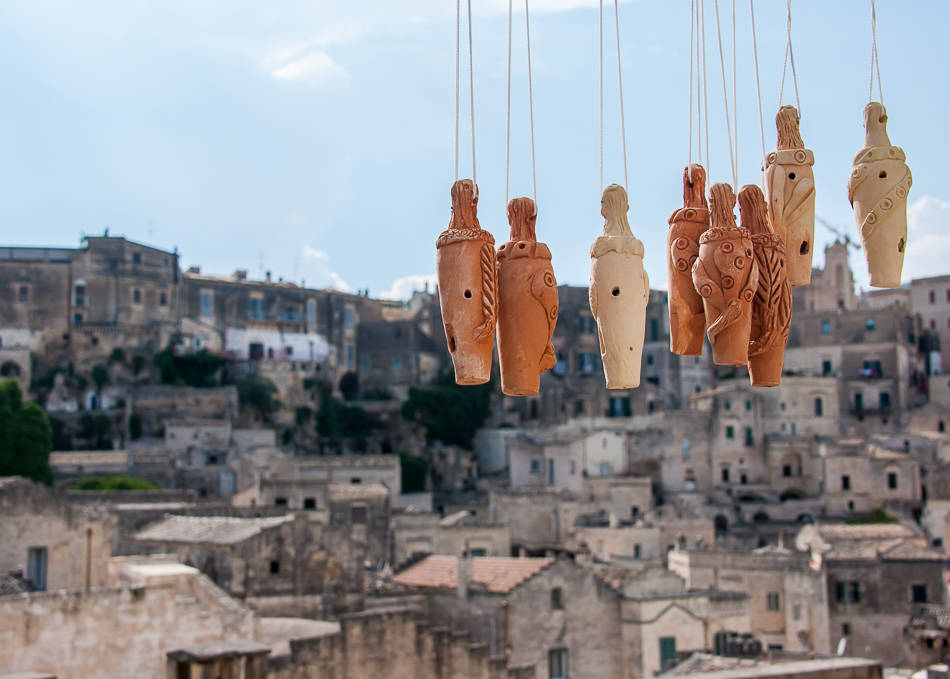 I found my perfect souvenir though in these wood-carved bread stamps which were once used to mark loaves baked in Matera's communal ovens with the family's initials.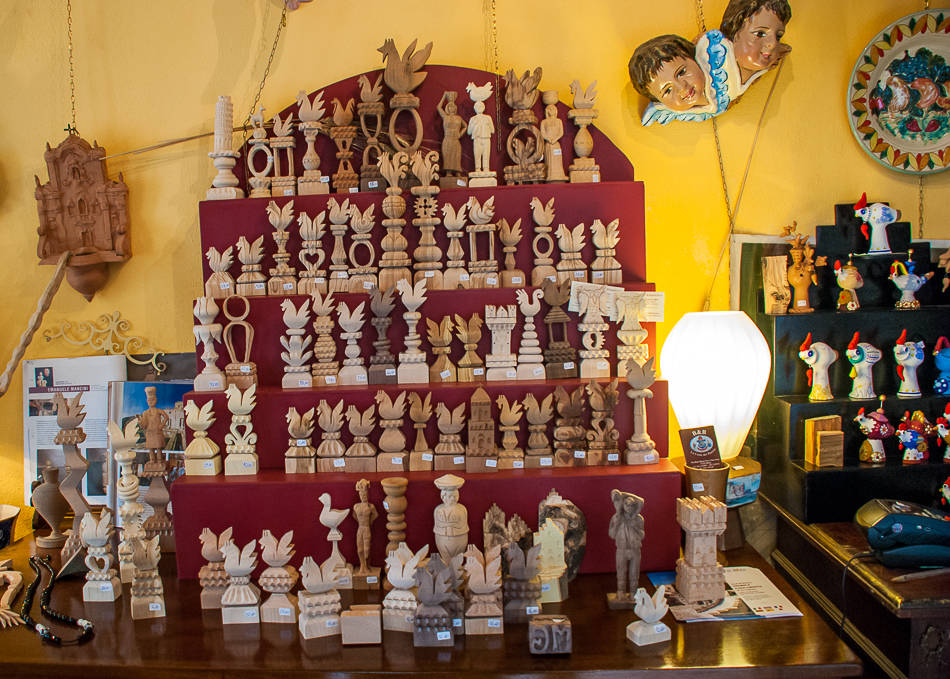 Piazza del Sedile, smack in the center, is an ideal place for an alfresco lunch and we enjoyed our light fare at Il Boccone del Musicista.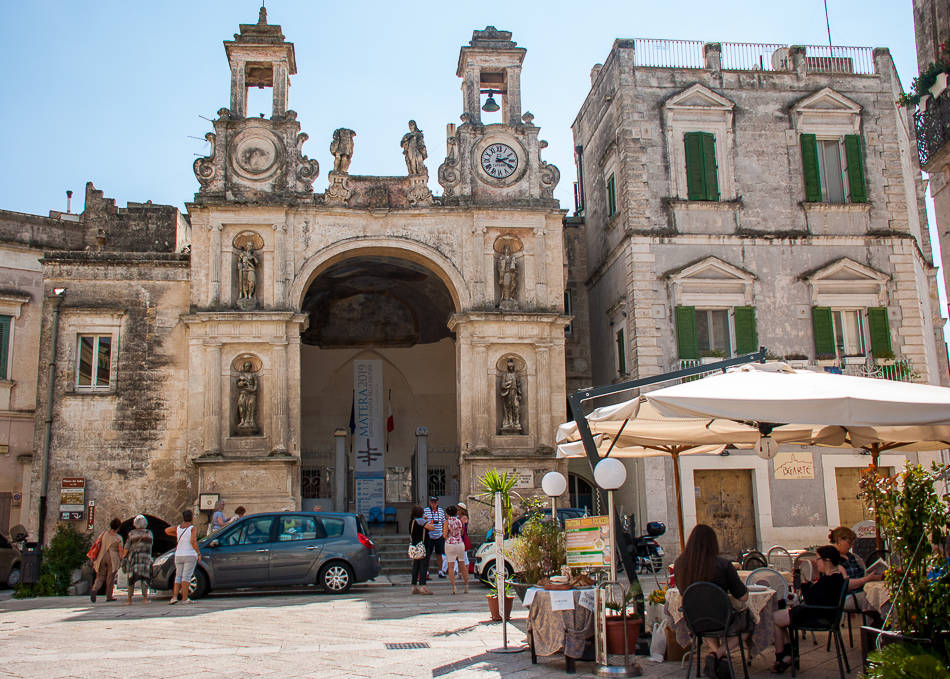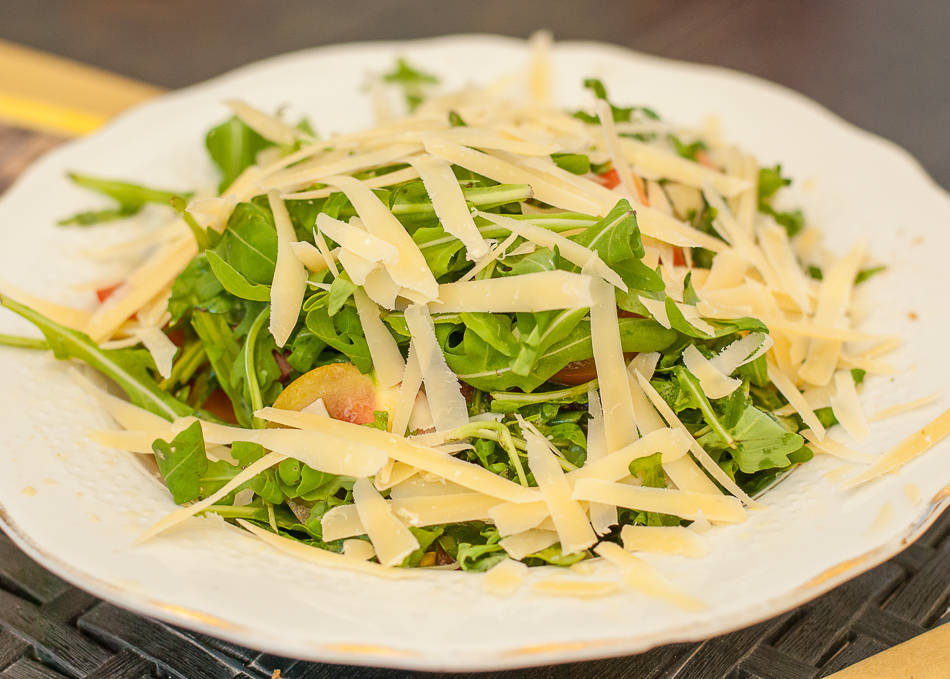 While you're here you should try Mel Gibson´s Tagliatelle, a pasta dish the actor was really found of while filming The Passion of the Christ here in Matera.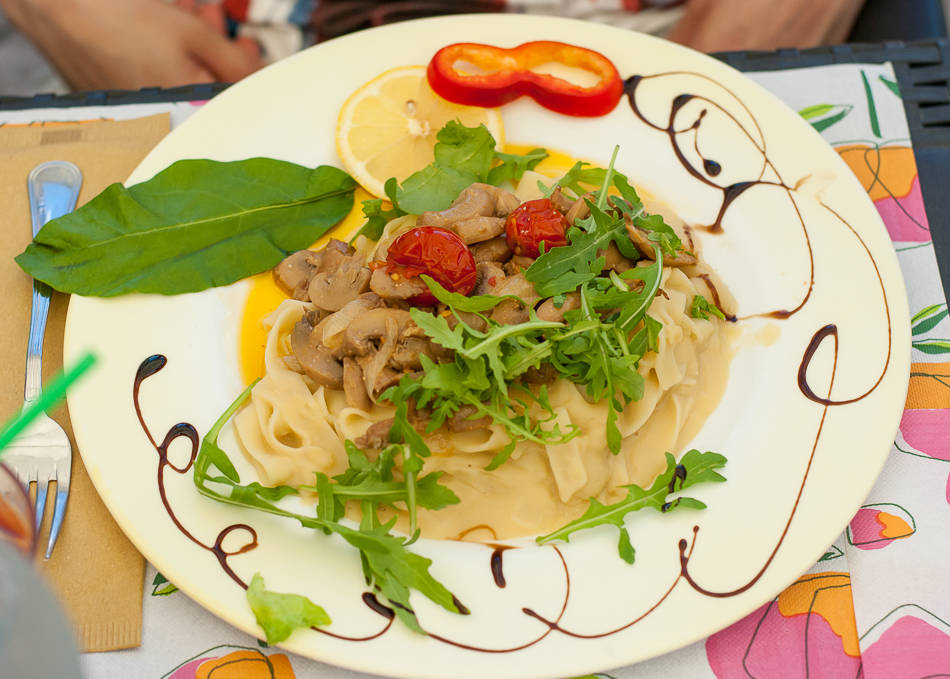 The Cialledda Fredda is a typical dish from Matera, a bread salad with cherry tomatoes, rocket, fresh mozzarella, oil and red onions.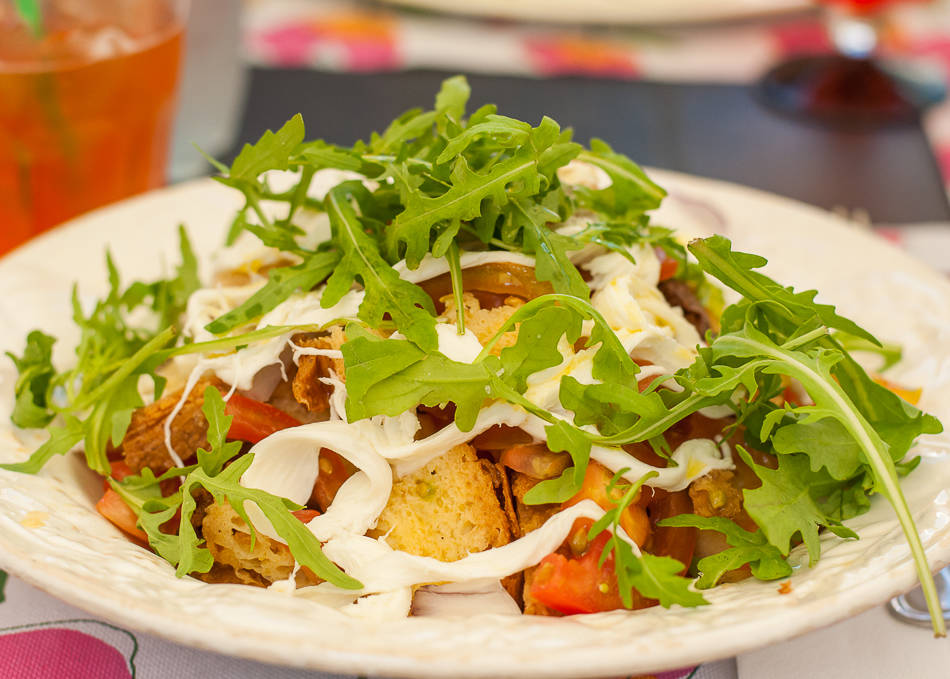 The ricotta flan with balsamic syrup was also a local delicacy and  a not-too-sweet way to end the meal before continuing on with our physical exploration of the town.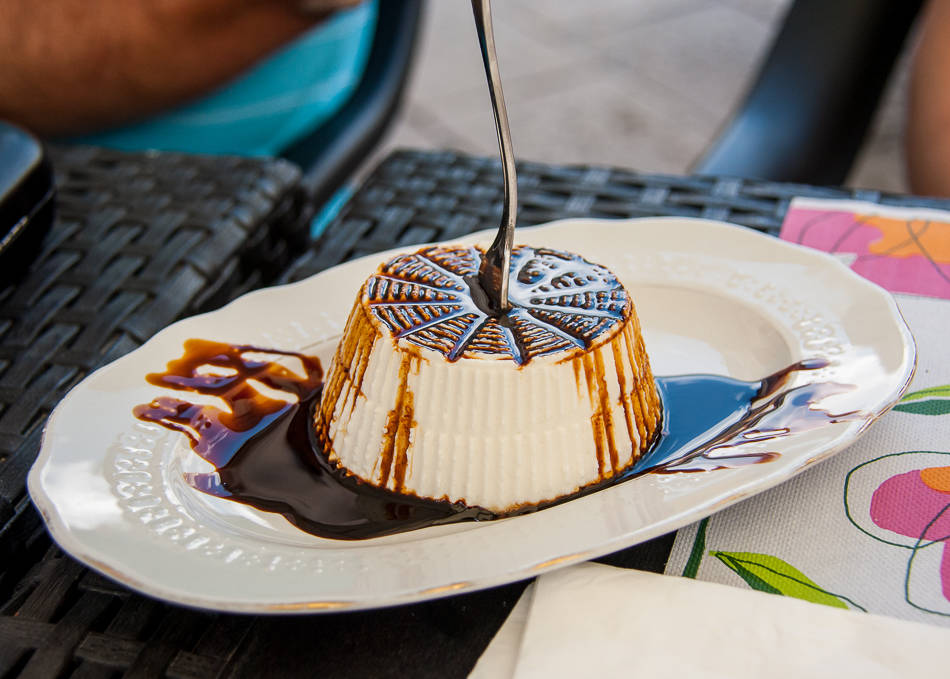 National Museum of Modern and Medieval Art of Basilicata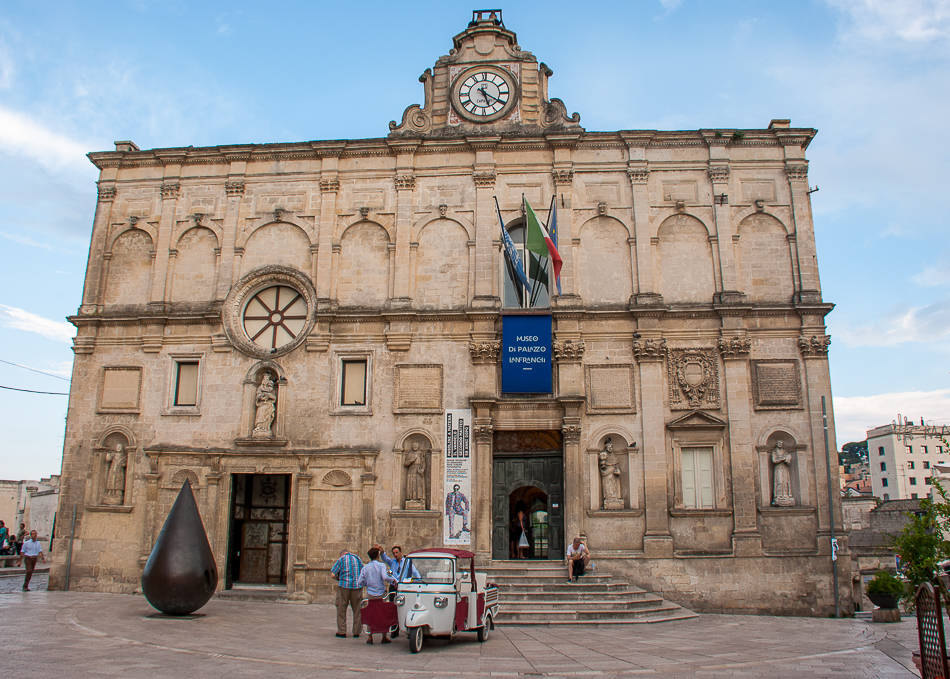 Church of Saint Francis of Assisi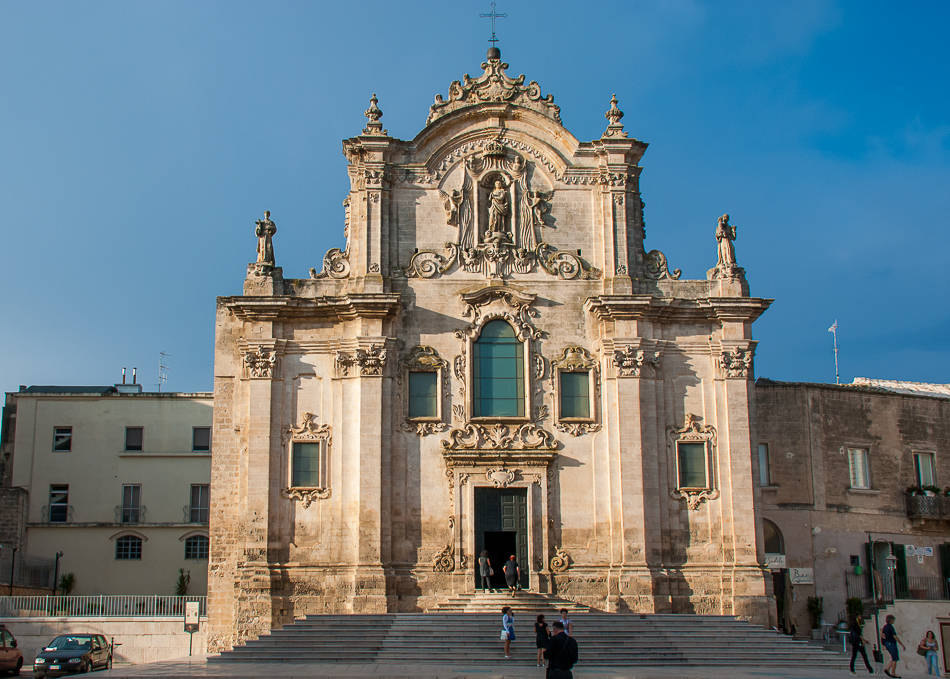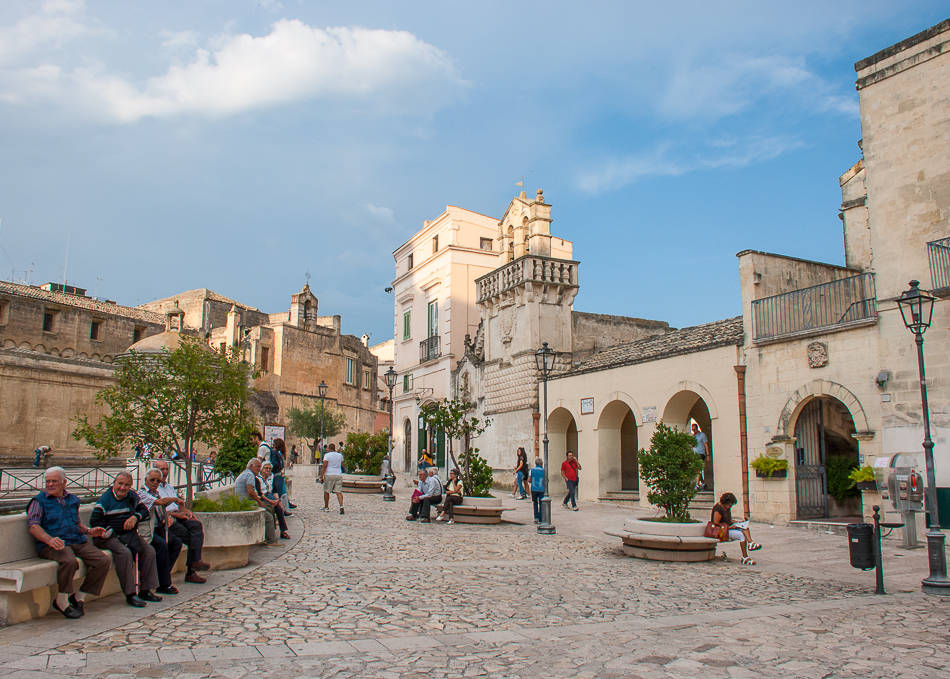 Every belvedere and viewpoint offers an arresting view of the houses piled on top of each other and it's easy to see why Matera has been chosen to double for ancient Jerusalem in films.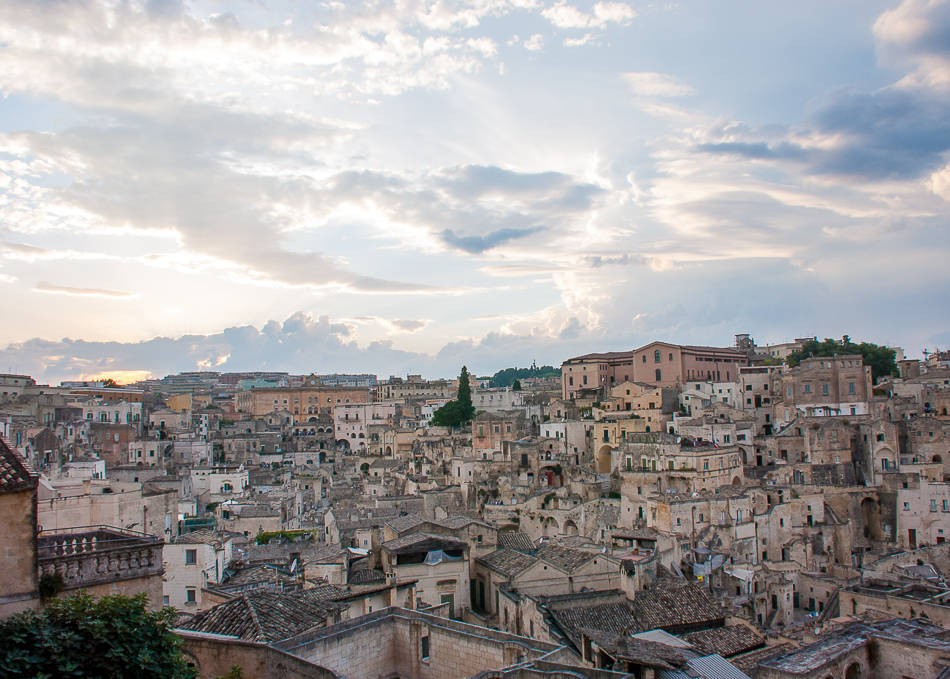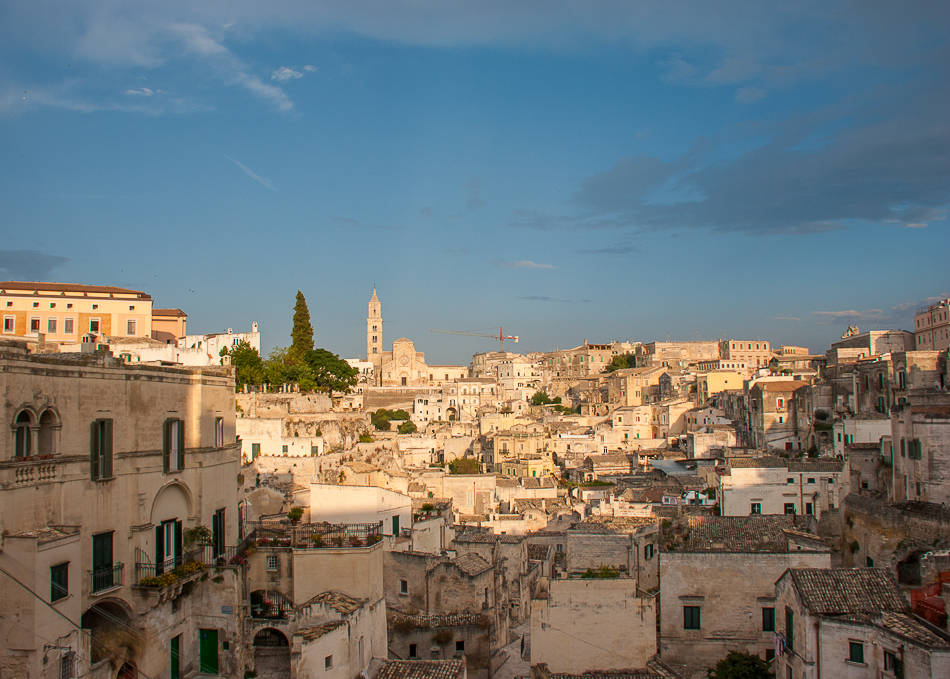 A walk at night reveals even more beauty as the historical buildings light up dramatically against the pitch black sky and surrounding ravine.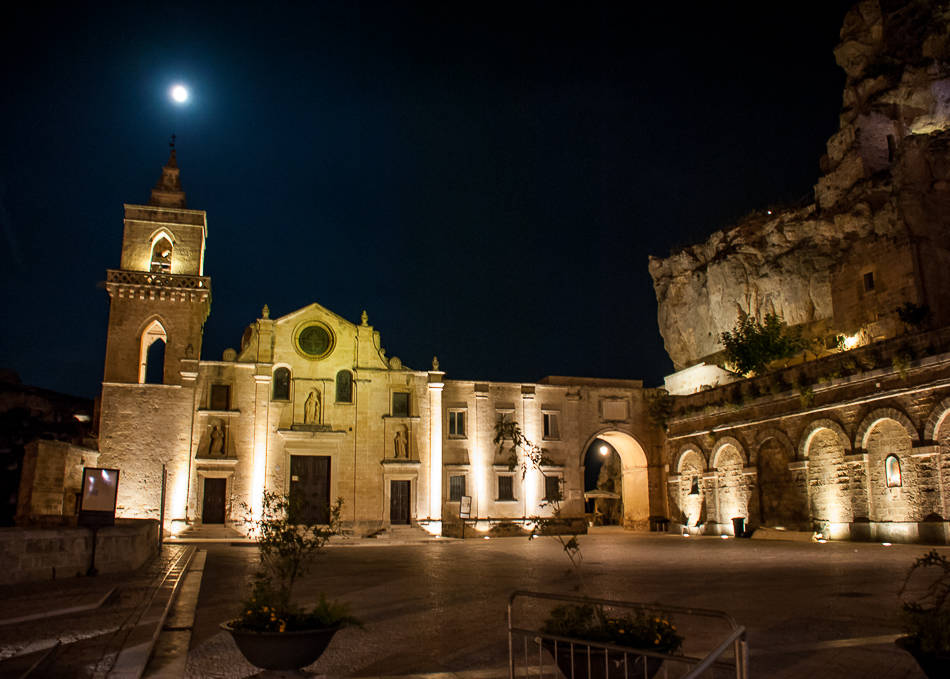 Matera is a rock-hewn marvel that should be on everyone's hit list, although I'm glad it still escapes most people's radar for now. I definitely plan on going back and somehow hope to find the same serenity and shocking beauty I just witnessed…