One week into the New Year and I know most of you are probably already on the verge of ditching that healthy resolution… Seriously, who can handle a cold green juice when it's -12 outside?! I know I can't and I've long succumbed to the myriads of NYC establishments filling the primal needs of people for fatty food this time of year. One in particular is perfectly suited to beat my January blues – Murray's Cheese Bar.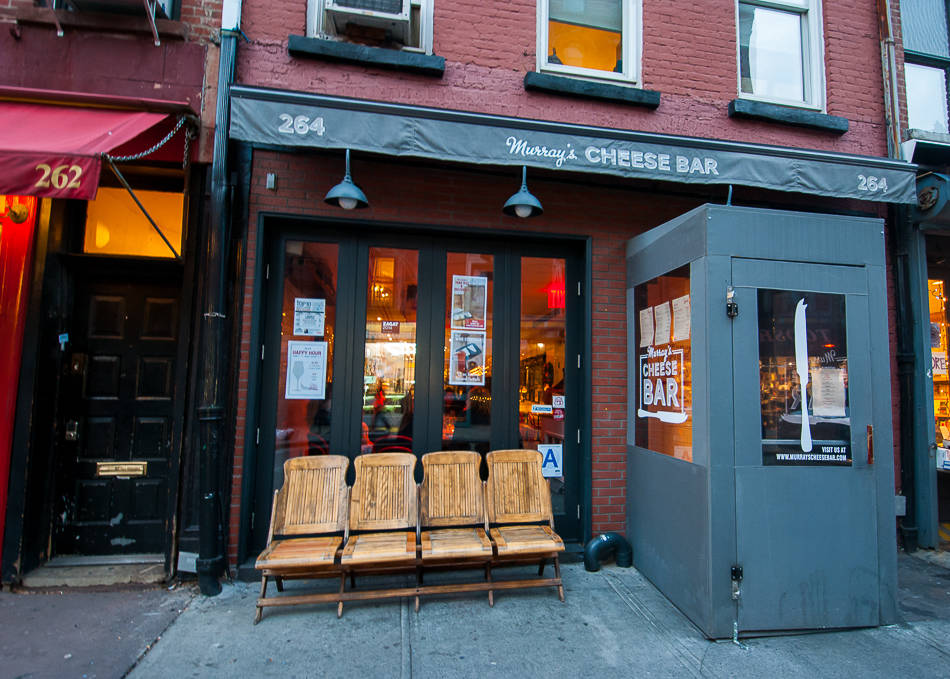 Three doors down from the legendary Murray's Cheese shop on Bleecker Street, the standalone offshoot opened in 2012 as a sort of 'homage to fromage', a place where cheese aficionado like me can enjoy it in all its stinky forms and however we like it. This is no place of restraint so come here with an appetite, a severe dairy deficiency, and be prepared to get seriously cheesed out (if there was such a thing!).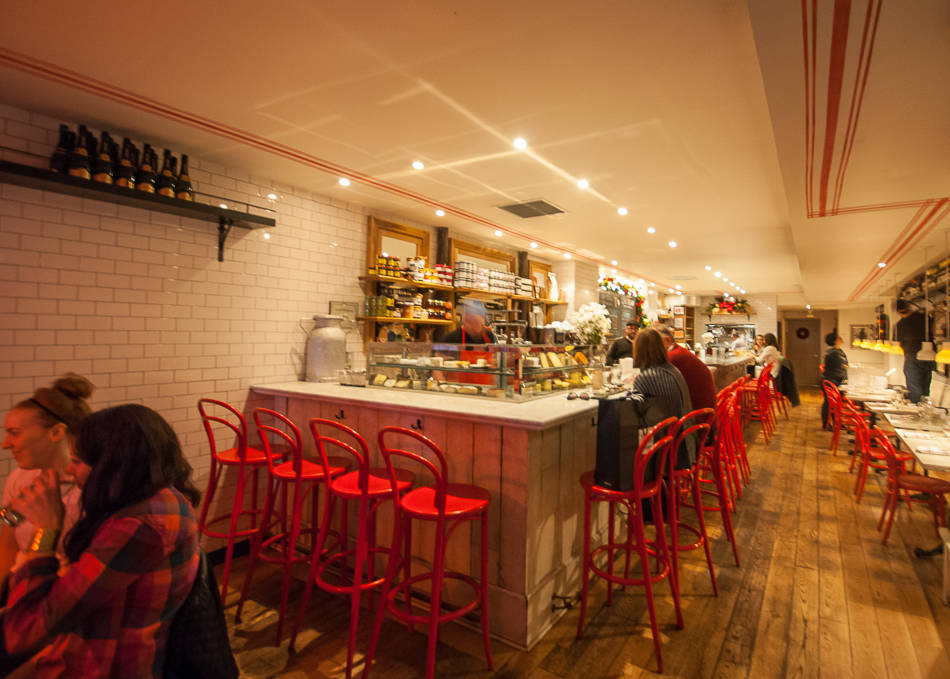 The full menu offers as you would guess a wide range of cheesy dishes from gooey mac and cheese to fondue, seasonal salads and sandwiches, and a host of shareable snacks. While not everything gets high marks, it's a fun place to eat with a great selection of wine and beer and with the right choices makes for a perfect cure for that blistery winter day.
Being affiliated to the city's best cheese shop though means one of the best ways to start your meal is with their cheese plate, a carefully selected assortments of Murray's best cheeses straight from their caves, served with homemade accompaniments and cured meats.
Another must-order item is their Buffalo cheese curds. If anyone is weirded out at the idea of dipping fried squeaky curds drenched in spicy sauce into a bowl of blue cheese dressing they clearly haven't tried it….it's that good! (not so much for your cholesterol though…)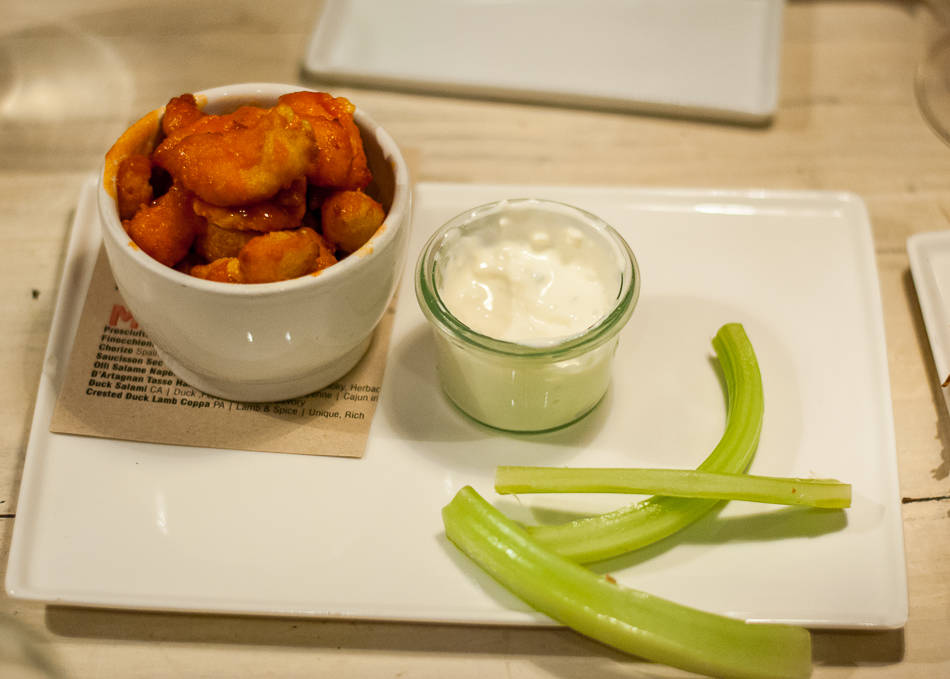 Burrata with crispy artichokes & grilled bread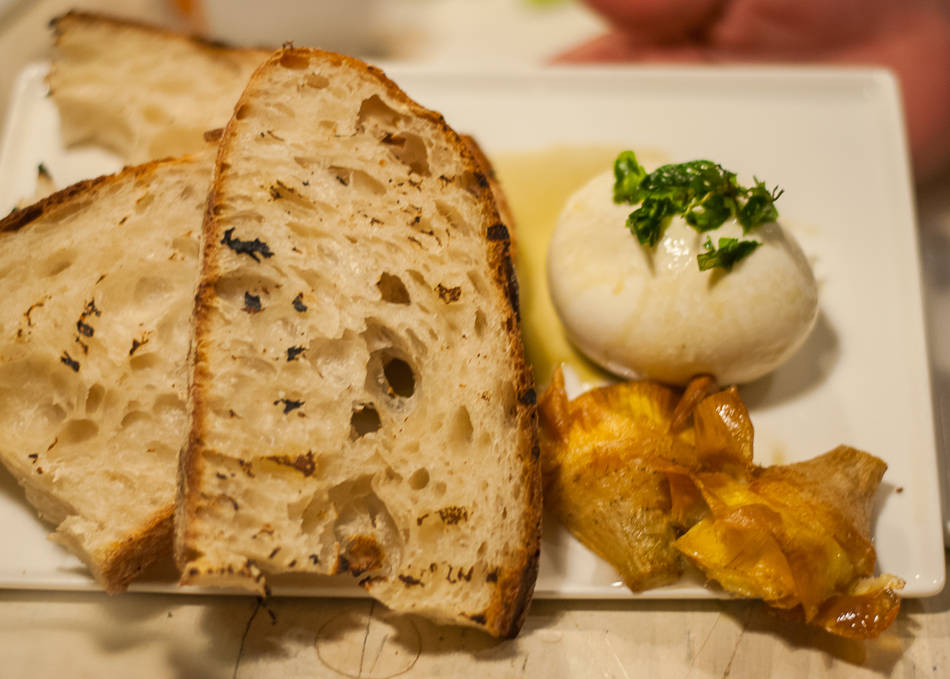 Croquettes of Gallego cheese, oyster mushrooms & dijonaise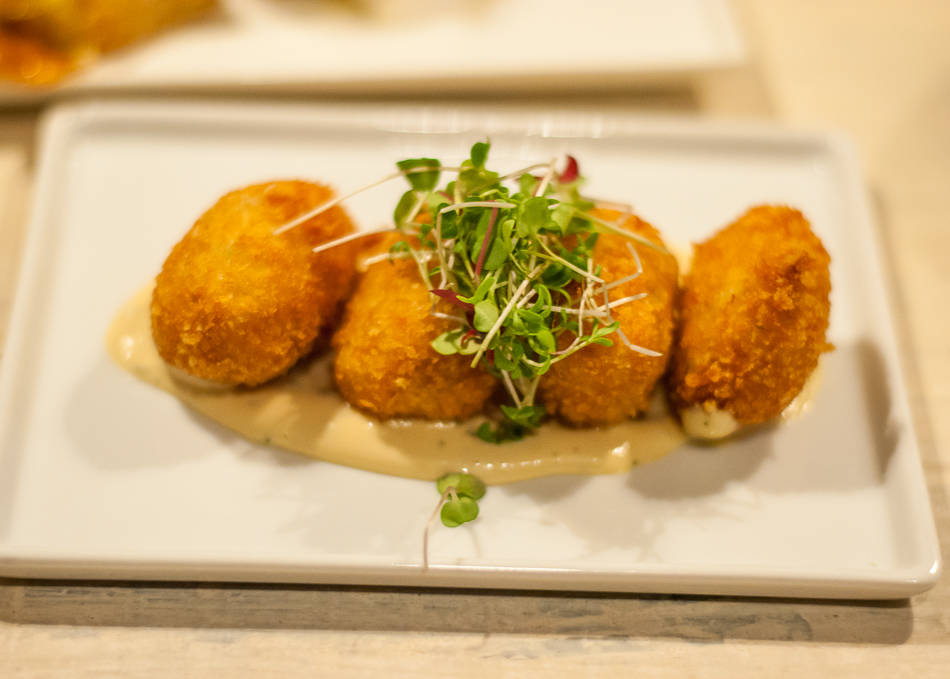 Mac & Cheese: Spring Brook Reading, Comté & Irish Cheddar topped with breadcrumbs

The Murray's Burger is another highlight and fun dish to order as you pour the thick rarebit sauce, a mix of Cheddar, stout beer and Worcestershire, over the thick burger patty.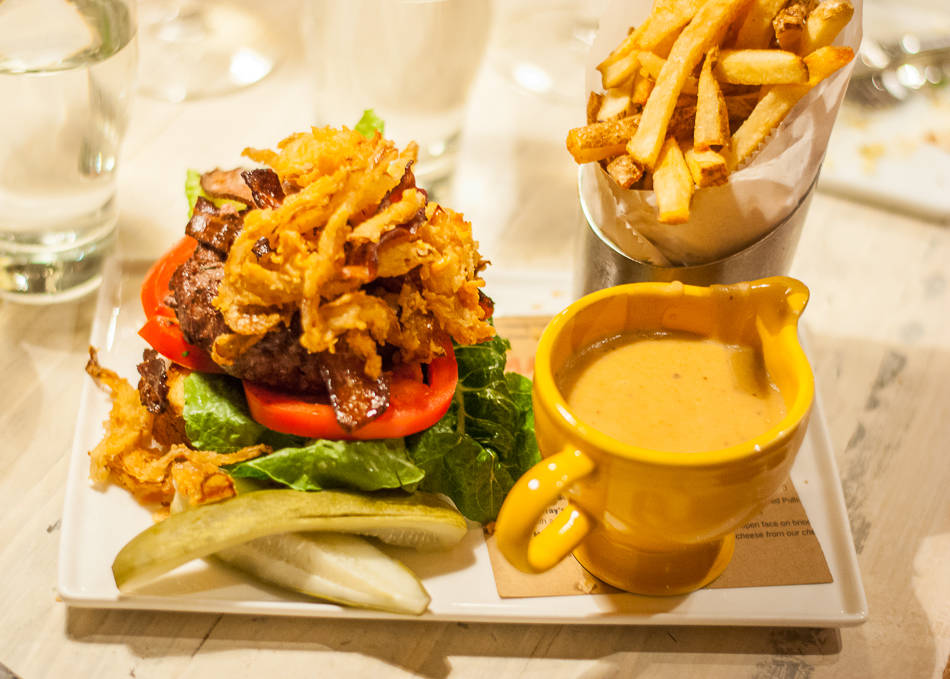 Murray's Cheese Bar
264 Bleecker Street,
New York, NY 10014
T: (646) 476-8882
Map