Every year I'm thankful for the citrus season which helps us get through the darkest days of the year. Not only for the joy of peeling huge quantities of Clementine, reveling in their invigorating smell and burst of sweet juice in my mouth, but also for my all time favorite sweet pink grapefruit which I consume in all forms from juice to jams or simply on its own.
Pink grapefruit makes such a wonderful marmalade with its slightly bitter and translucent peels and is such an economical way to consume the bright fruit well throughout the year. All you need is a grapefruit, a lemon and some sugar and you're good to go! The rinds of citrus fruits are naturally high in pectin so you don't even need to add any; just a slow simmering of the peels will release it and turn your sweet and fruity water into a thick, jewel-toned marmalade – a breeze!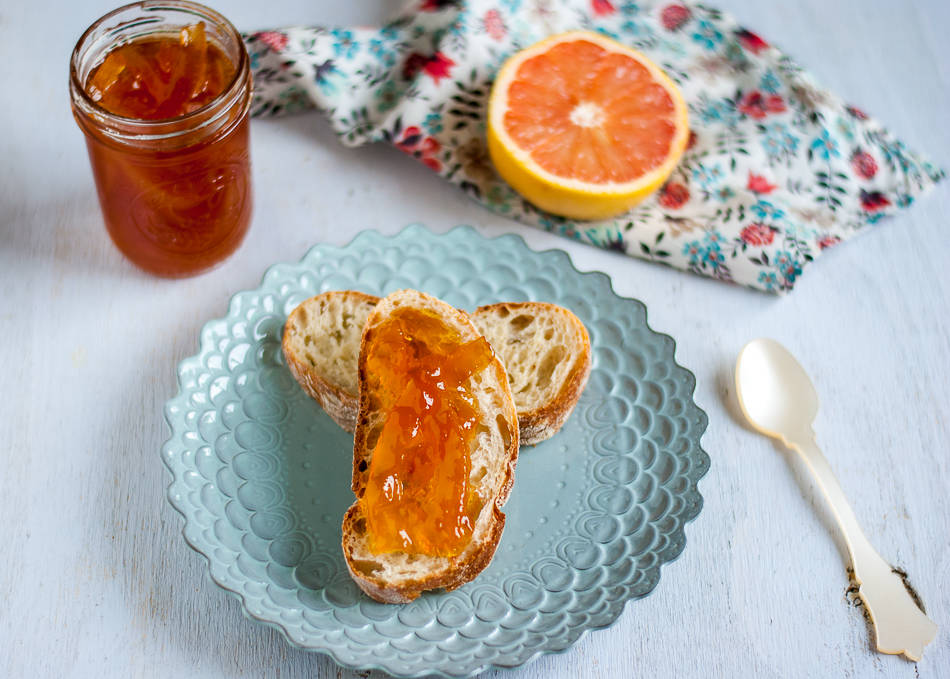 The result is a deliciously sticky spread that's both sweet and slightly tart; in my opinion a sharper and more interesting marmalade than the original orange we see everywhere. It's also incredibly versatile and at home on top of a hot buttered toast as much as spooned over ice cream, mixed into tarts, and simply accompanying cheese. No matter how you consume it it'll inevitably brighten your darkest days…

Pink Grapefruit Marmalade
Recipe from Saveur magazine
Active time: 1hr
Total time: 6hrs
Makes 2 half pint
1 medium pink grapefruit
2½ cups pure cane sugar
Juice of 1 lemon

Wash grapefruit under warm water. Halve crosswise and squeeze juice into a bowl. Remove seeds and tie them up in a small square of cheesecloth. Refrigerate juice until ready to use.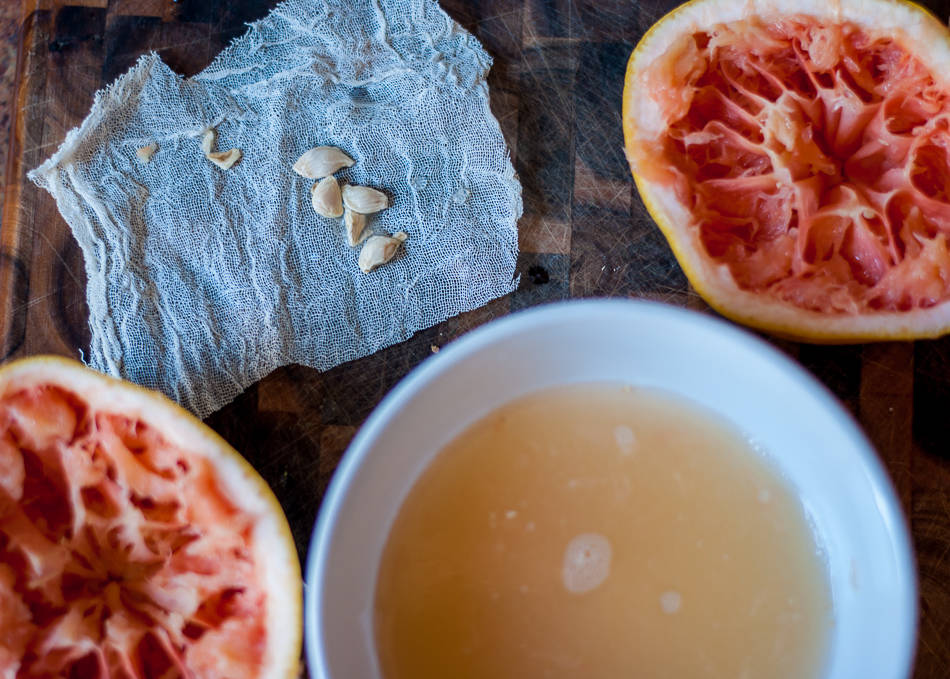 Using a small metal spoon, scoop out and discard pulp and membrane, leaving thick white pitch attached to peel. Halve grapefruit halves, then slice into strips about ¼" thick. Put peels, seeds, and 3 1/3 cups cold water into a wide heavy medium pot. Place a plate on top of peels to hold them under water. Set aside to let soak at room temperature for 4 hours and as long as overnight.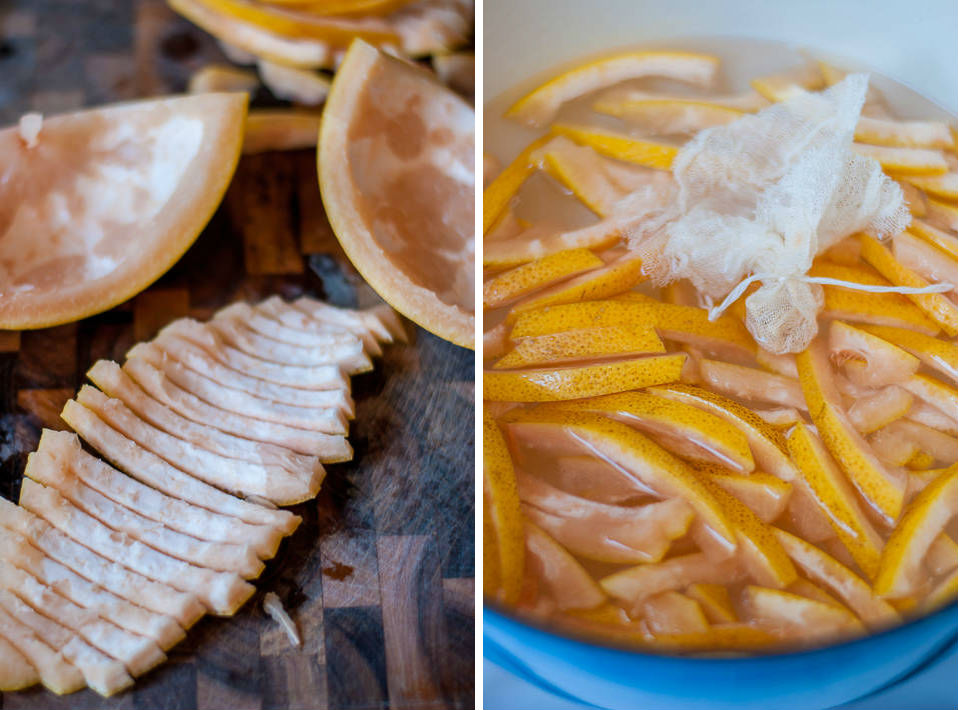 Put pot with peels, seeds, and water over medium to medium-low heat and simmer until peels are soft, about 25 minutes. Add sugar, lemon juice, and reserved grapefruit juice to pot and stir well. Increase heat to high and bring to a boil, stirring often. Reduce heat to medium to medium-low to retain a gentle simmer and cook marmalade, stirring frequently, until peels are translucent, jam thickens and turns amber, and temperature registers 212º-214º on a candy thermometer, about 40 minutes.
Remove pot from heat. Discard seeds and spoon hot marmalade into 2 sterilized half-pint jars. Let cool, then cover and store in the refrigerator for up to 4 weeks.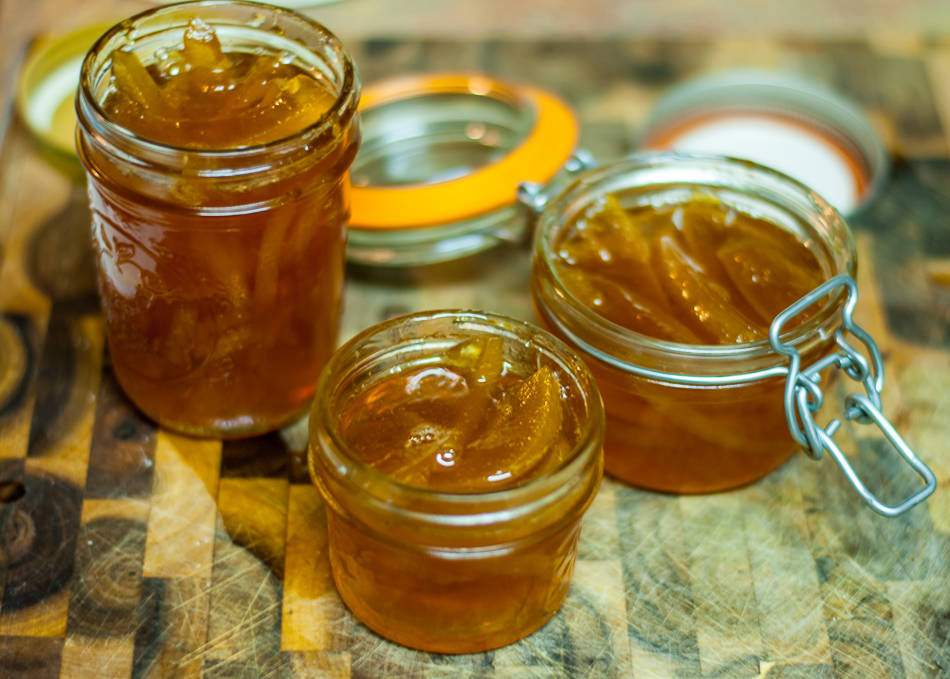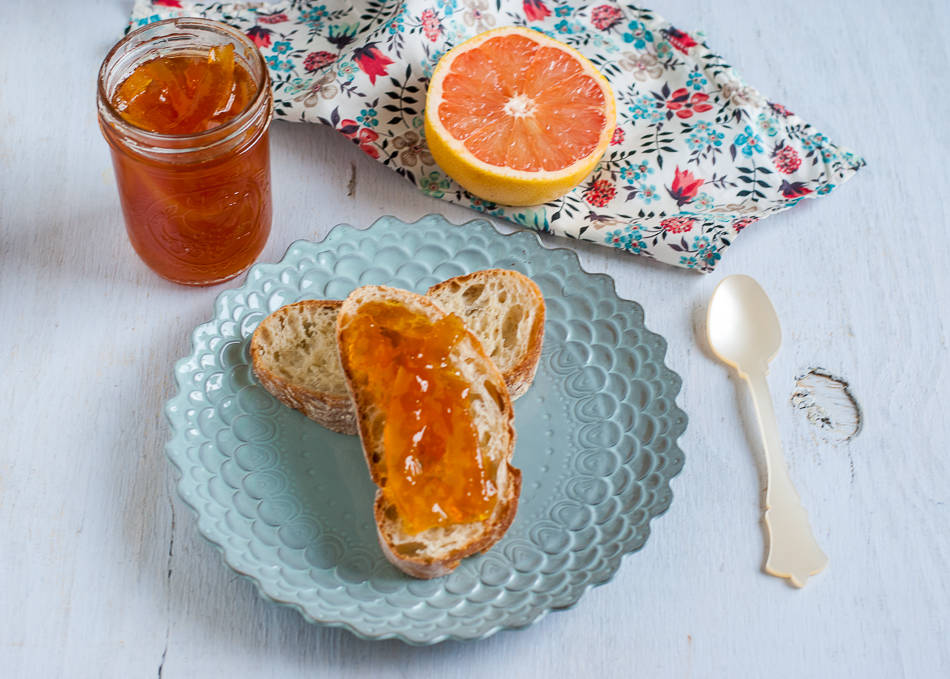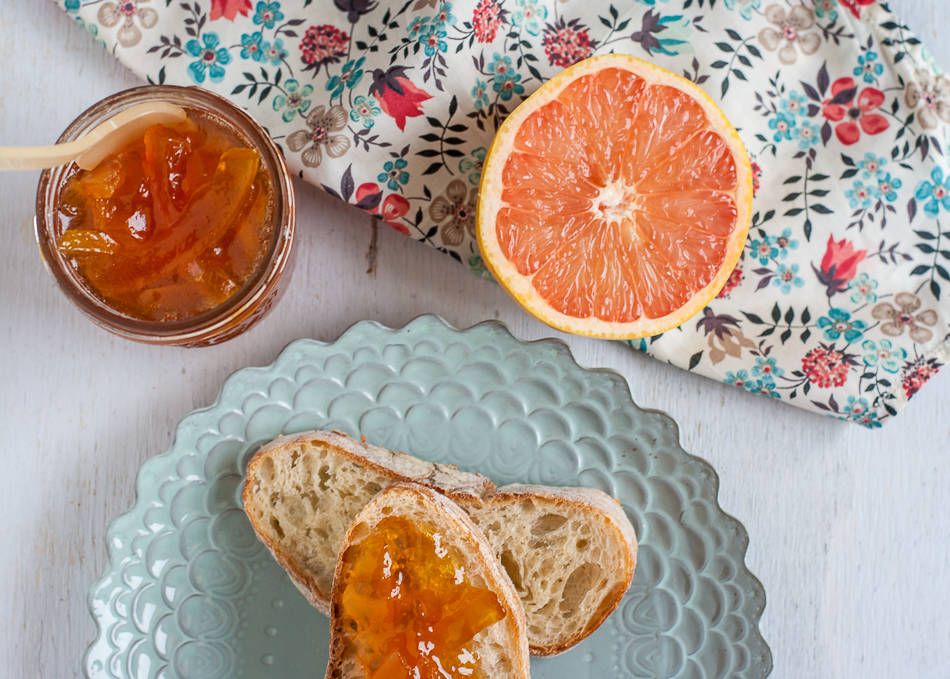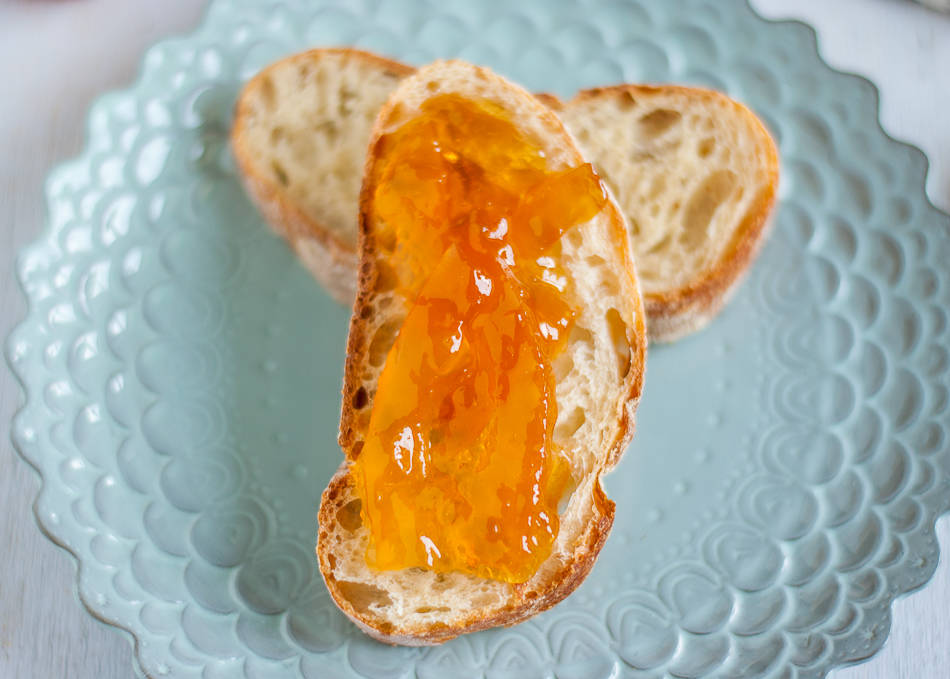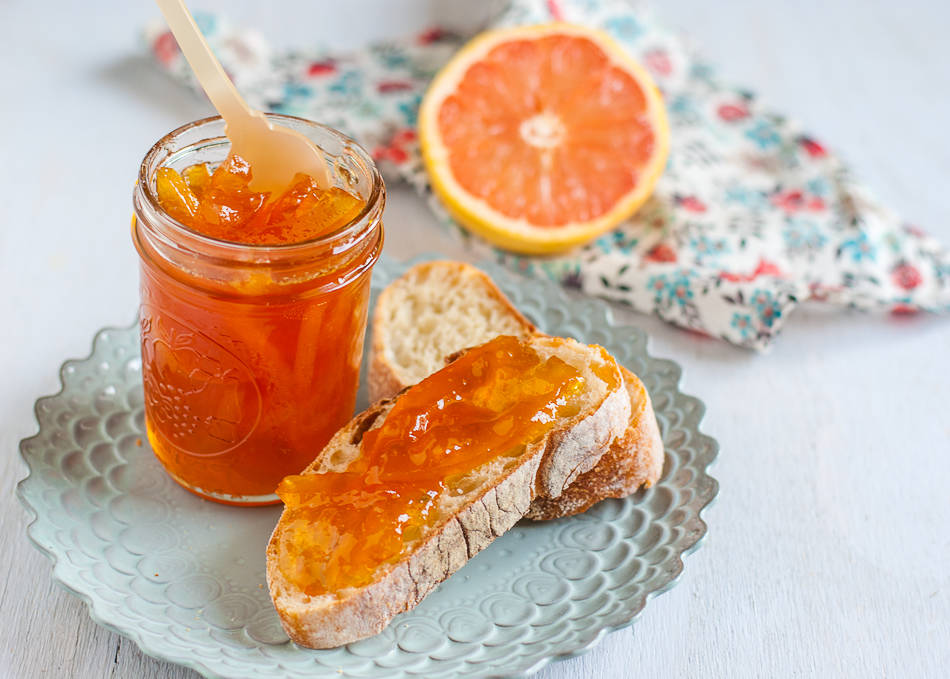 Print This Post