There are quite a few milestones in a foodie life and I've reached one not too long ago by dining at my first Michelin 3 star, the highest coveted rating a restaurant can wish for. Hong Kong was the destination and my birthday the celebration as I treated myself to an evening of culinary indulgence at the Four Seasons, accompanied by my dear friend who flew from Singapore for the occasion.
While we started things of in style as two ladies should by drinking champagne cocktails at Caprice (another Michelin 3 Star), it's two floors below that we filled our bellies with the absolute best Cantonese food at Lung King Heen. With a name that translates to 'View of the Dragon', the fourth floor restaurant (and Hong Kong's first to score three Michelin stars) offers arresting views of Victoria Harbour through floor-to-ceiling windows, the perfect setting for a special occasion.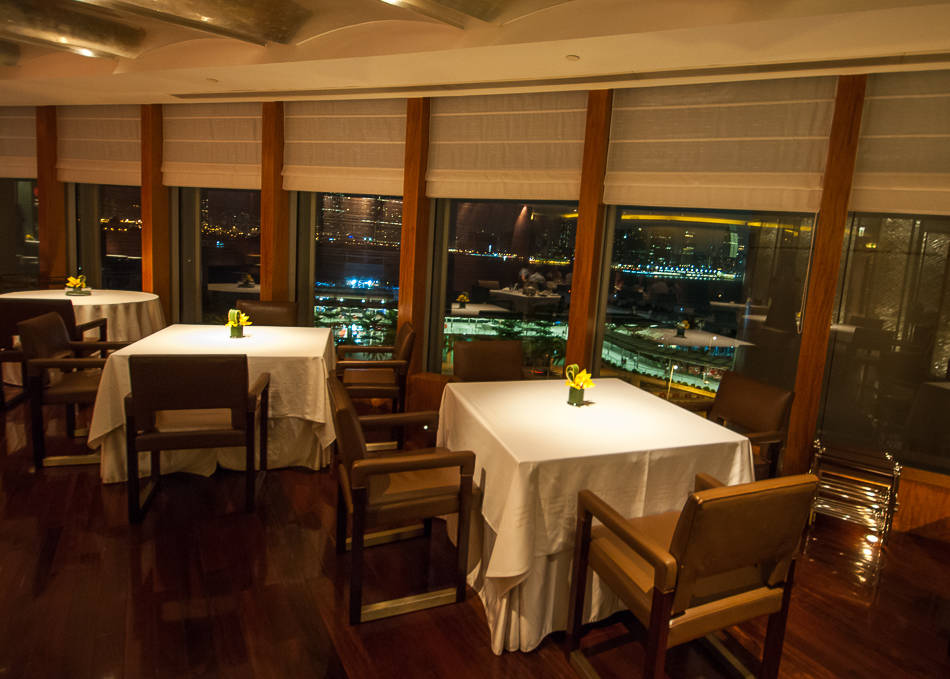 The lavish experience is everything you would expect from such a status, the flawless service and passing Champagne cart adding to the artfully presented food to satisfy even the most demanding gastronome. Knowing how Cantonese food can be seen as exotic to Western palates, Lung King Heen is the one place to relish stepping outside the box and I highly recommend you go with the Chef's tasting menu as we did for your first visit.
The huge menu can be intimidating and it seems fair to trust a 3 Michelin star chef with picking our courses for an evening. What you'll get is a carefully choreographed succession of textures and flavours flirting with contemporary influences while remaining deeply rooted in tradition. I'm still not the biggest fan of abalone, but I can attest this one was probably the most expertly cooked I've ever eaten and I certainly hold their meat roasting techniques to new heights, thanks to an amazing appetizer of roasted goose, suckling pig, and Char Siu pig. Obviously, book well in advance, especially for those window seats, and find something to celebrate. It sure is a birthday I'll remember for a long time…
Homemade sauces – chili soybean paste, XO sauce, and chili soy sauce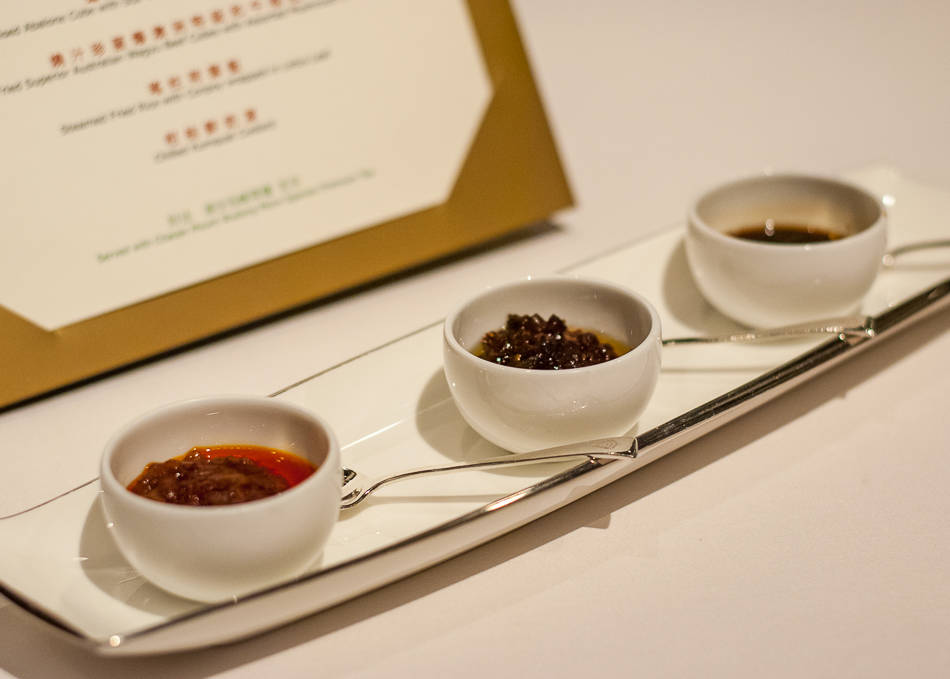 Appetizer combination – roasted goose, suckling pig, Char Siu pig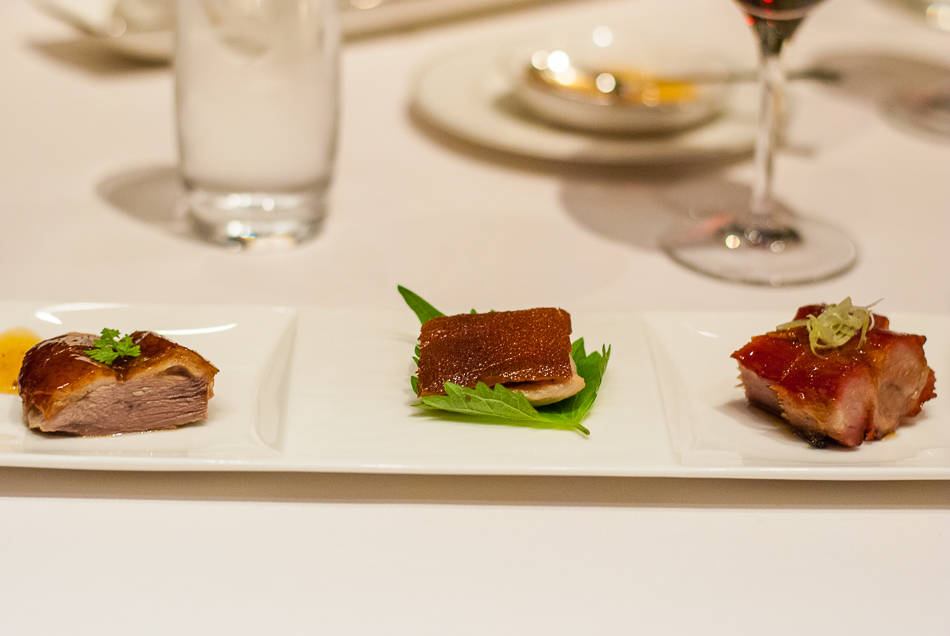 Braised Vegetable Soup with Lobster Wonton and Shredded Chicken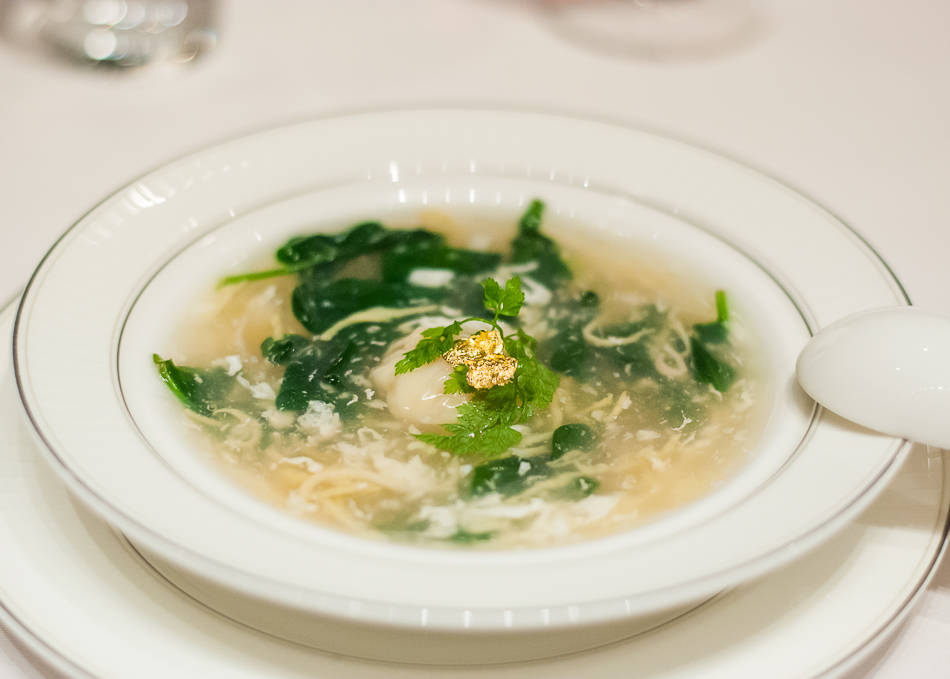 Simmered King Prawn in Fermented Bean Sauce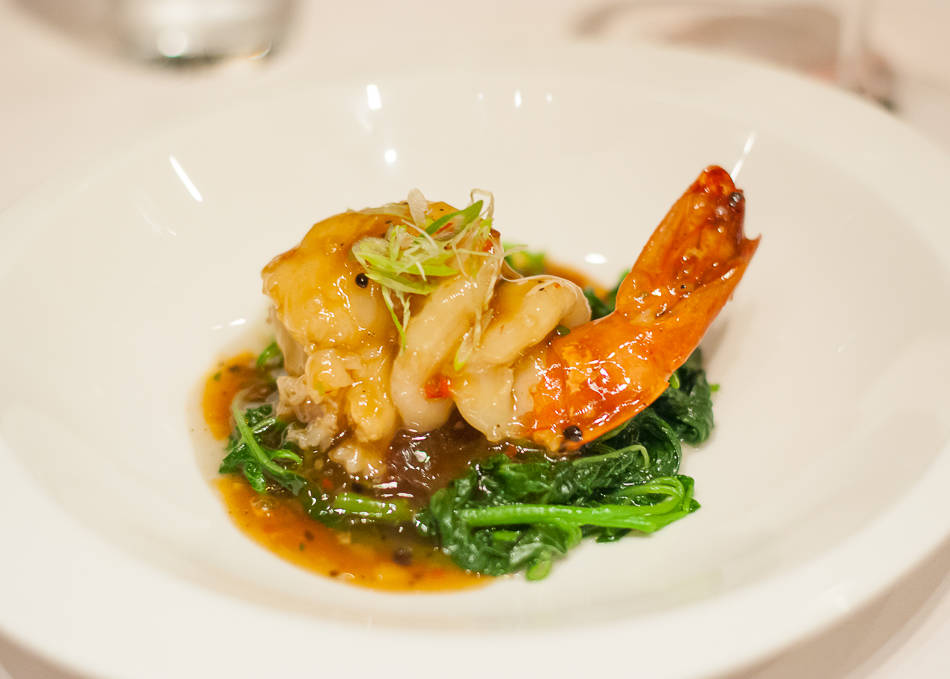 Braised Abalone Cube with Star Garoupa Fillet in Supreme Oyster Sauce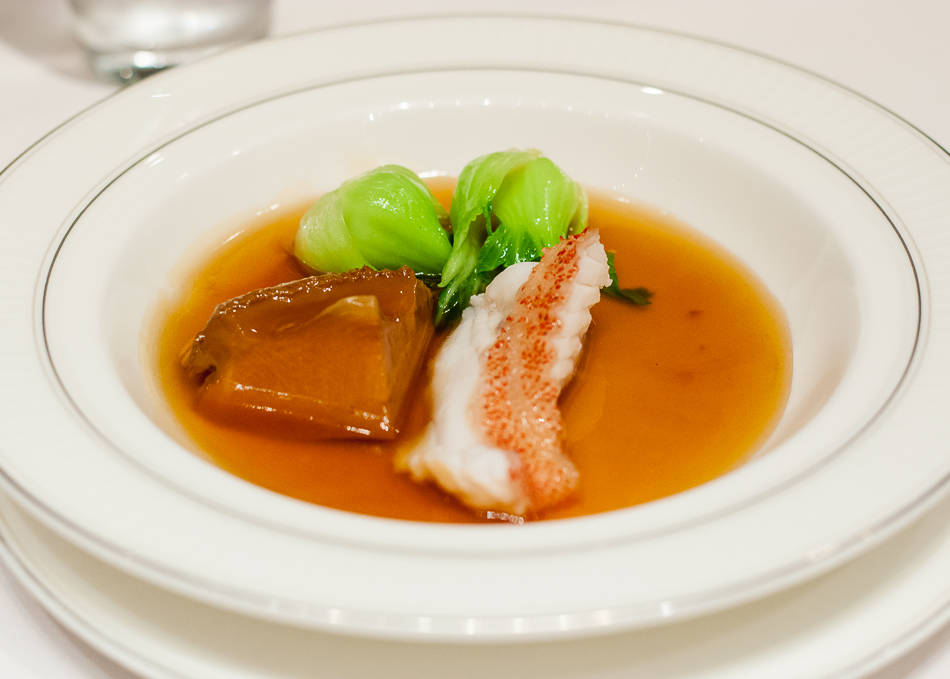 Wok-Fried Superior Australian Wagyu Beef Cubes with Assorted Mushroom in Gravy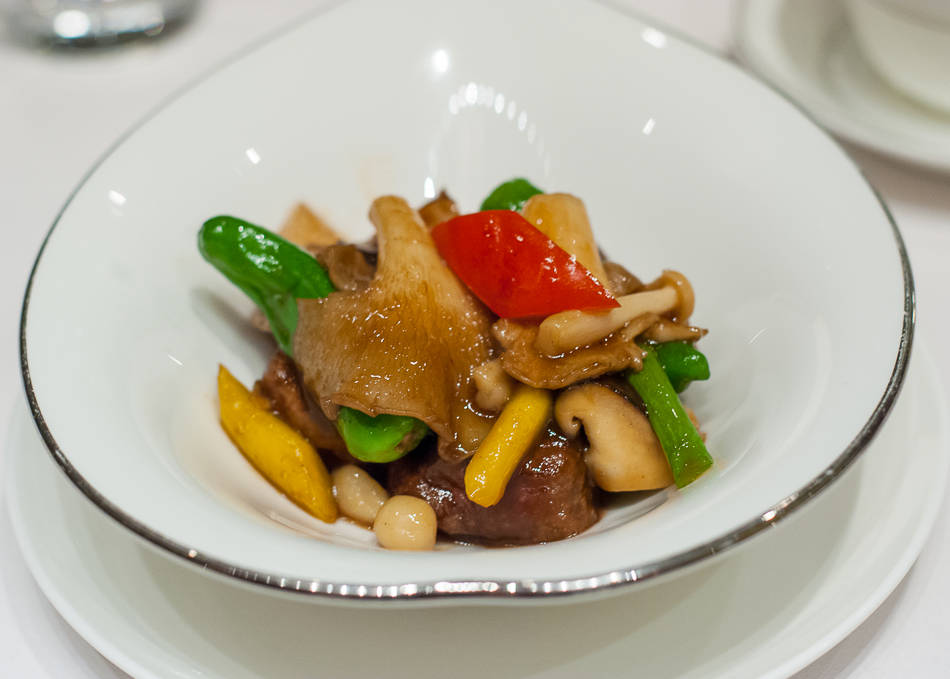 Steamed Fried Rice with Conpoy wrapped in Lotus Leaf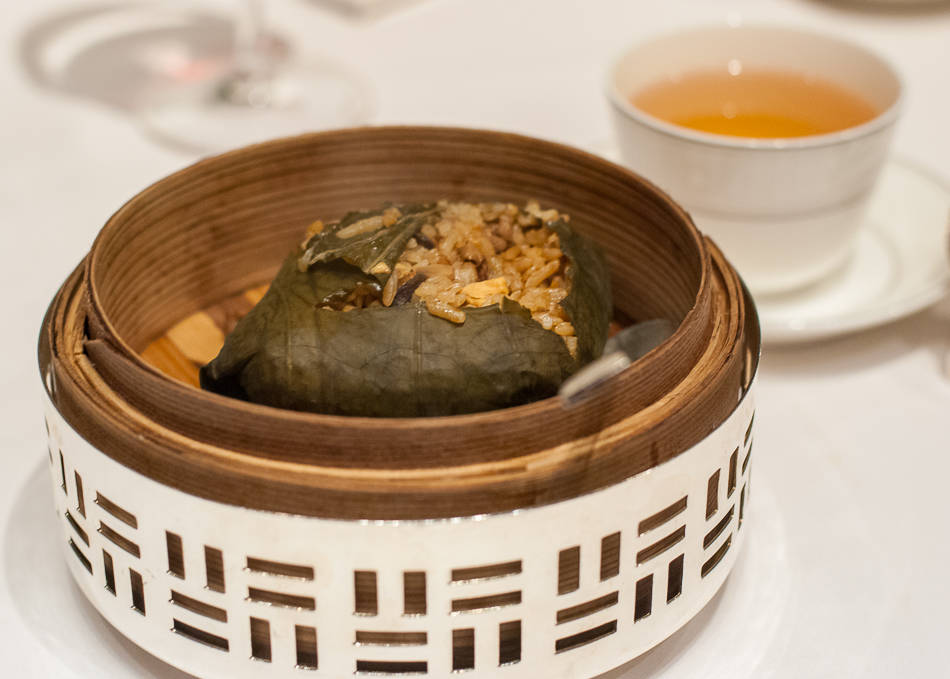 Lung King Heen
Four Seasons Hotel Hong Kong, 4/F
8 Finance Street
Central, Hong Kong
T: +(852) 3196-8880