Tiny Tobago may be dwarfed in size by neighbouring Trinidad, but this idyllic island deserves the spotlight for its unmatched combination of natural wonders, immaculate beaches, and one of the last truly authentic Caribbean settlements. Ideal for a laid-back beach holiday, sleepy Tobago is where the hardest part of your vacation will be deciding which dreamy stretch of golden sand will be welcoming you for the day, offering a slice of solitude and beauty rarely seen together.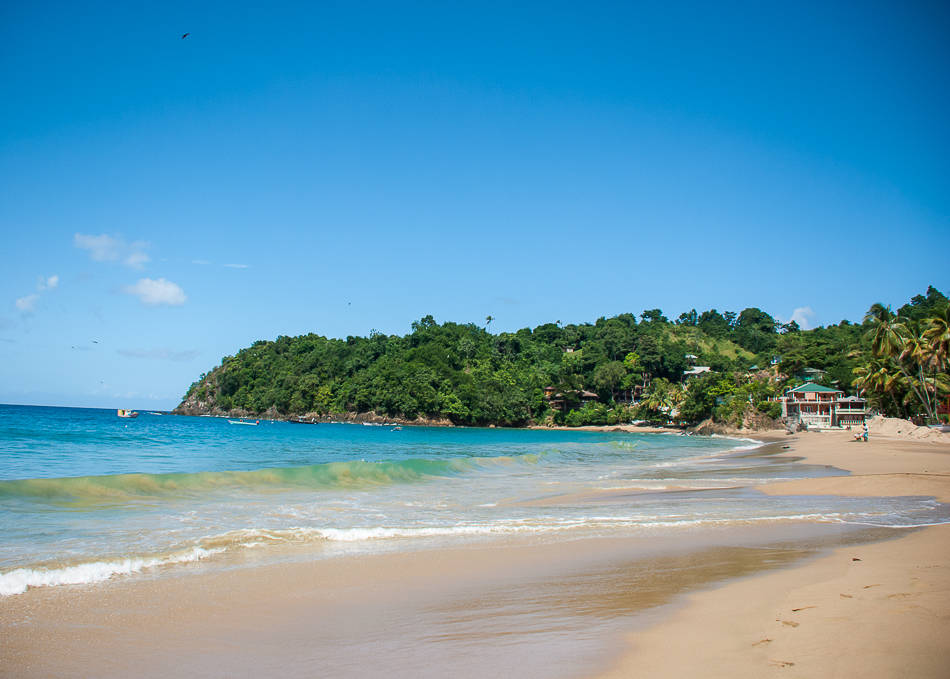 Most of the tourist developments are centered on the southwestern side of the island, near the airport, so you'll want to head north for the enchanting coast dotted with small fishing villages and the thick rainforests filling the interior. The fishing village of Castara, about an hour drive north, is a favorite with its sublime beach framed by lush green hills.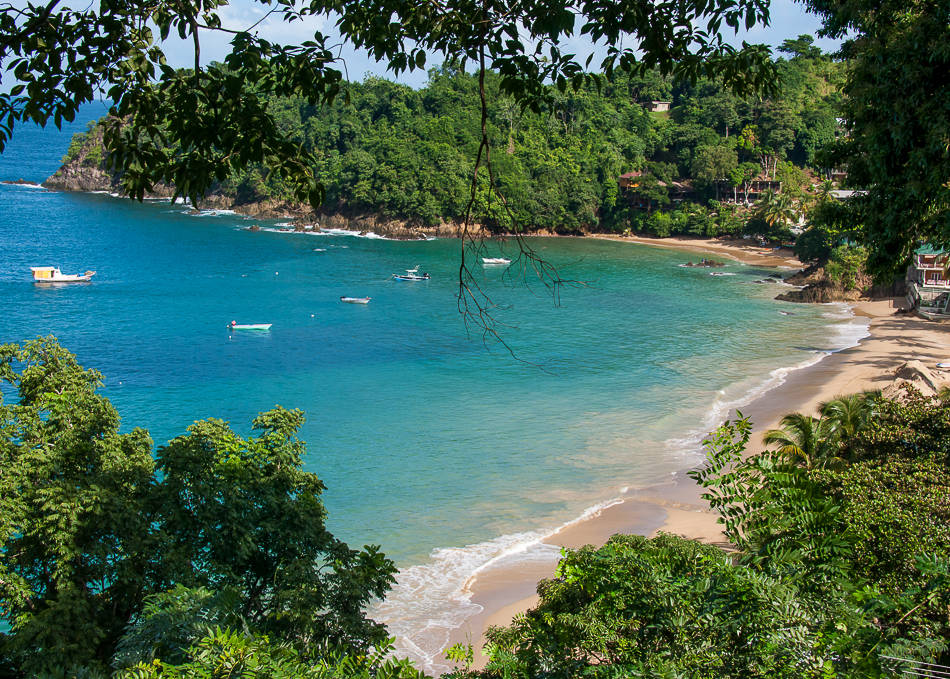 There are a handful of simple guest accommodations in the village but you'll want to stay at Castara Retreats for the exquisite views of Castara Bay and comfortable wooden lodges.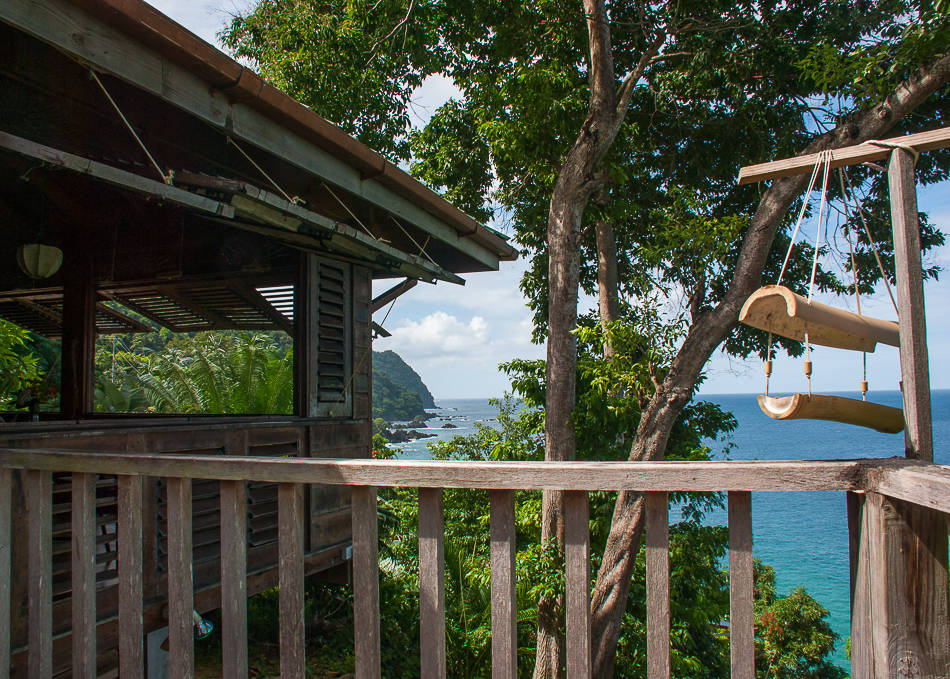 Set high above the beach, the breezy cottages feel like grown up treehouses with birds freely flying through the rooms and let's not forget the views…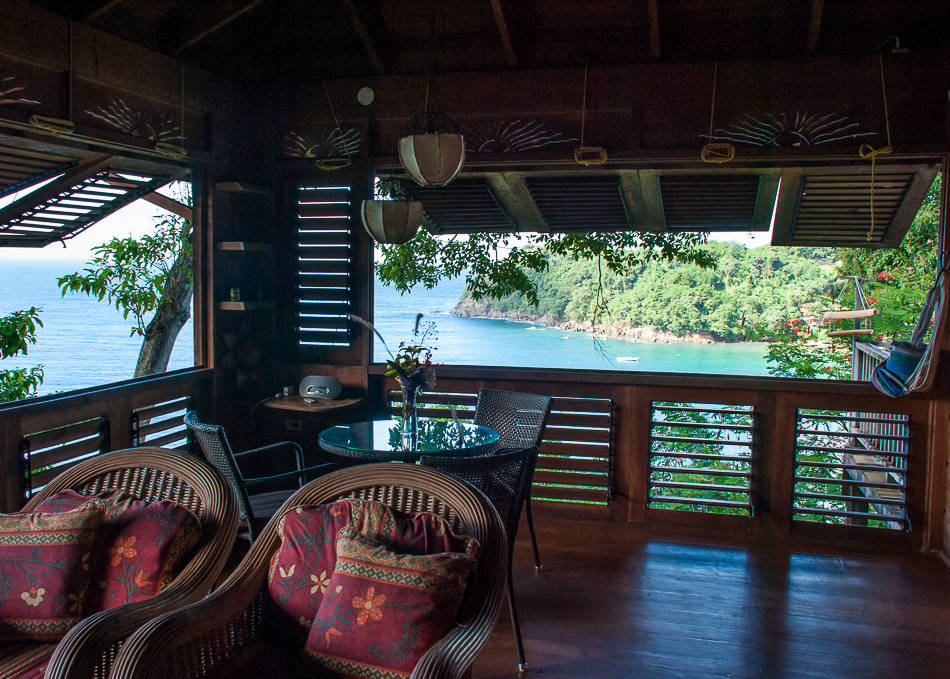 You'll be able to feast your eyes on some of the most impressive birdlife in the Caribbean right on your balcony as colorful birds hang around the surrounding feeders and trees.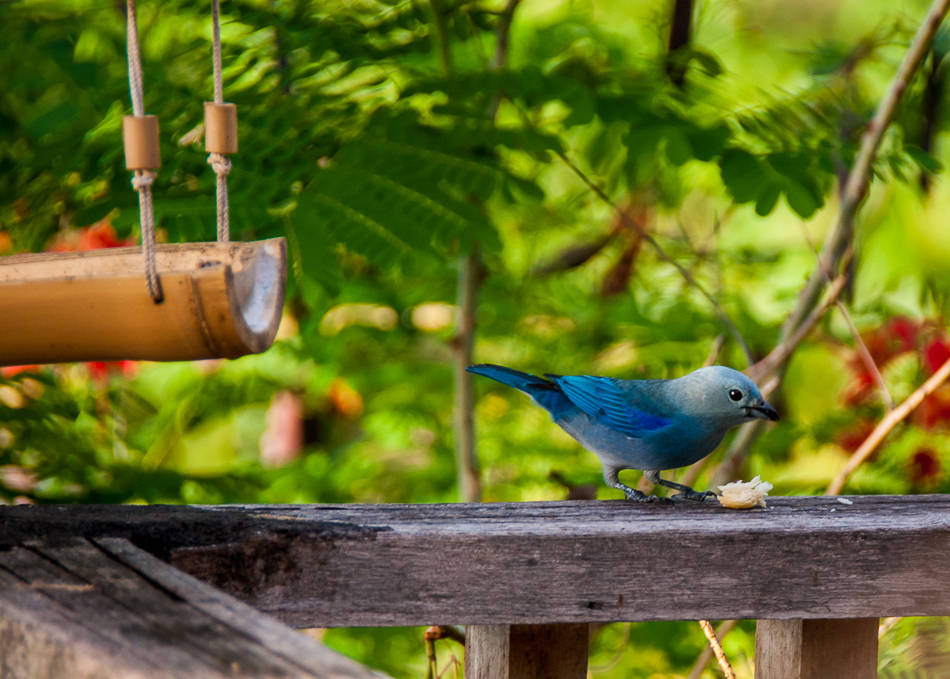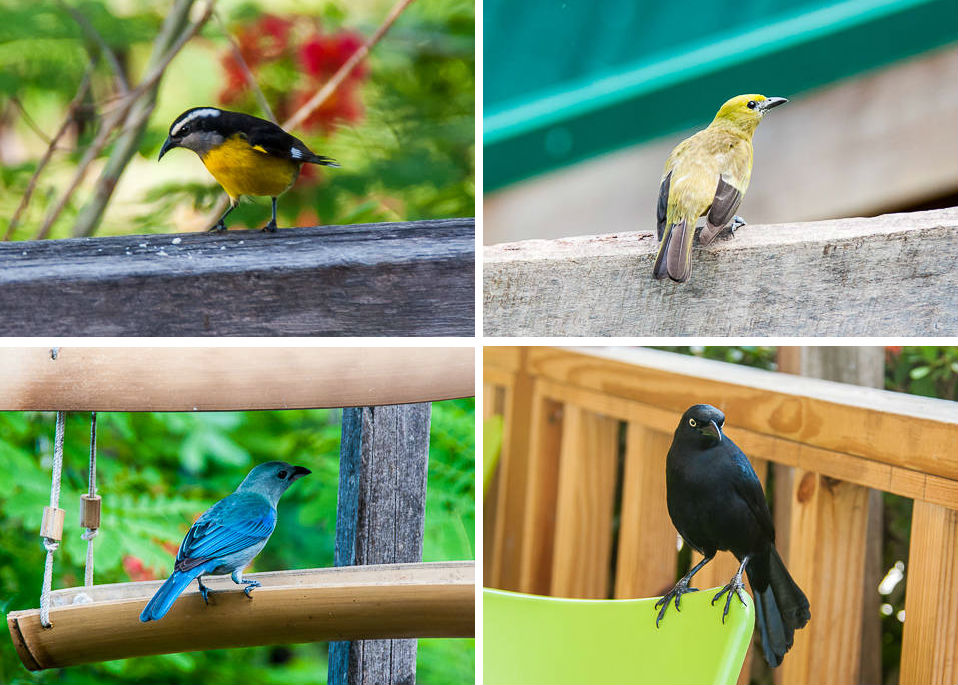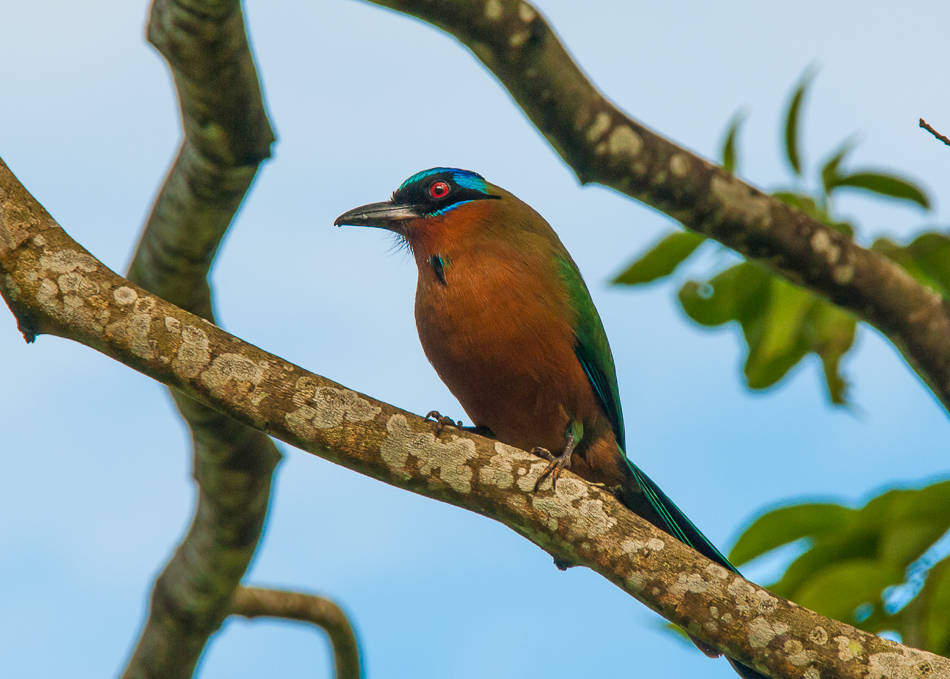 Hummingbirds are especially abundant and a spectacle to watch.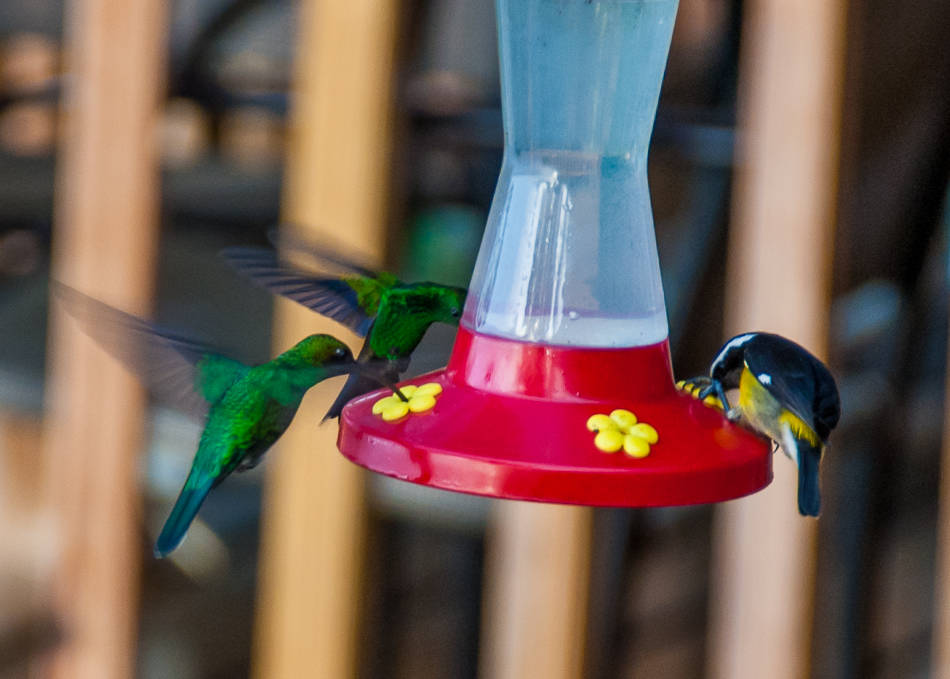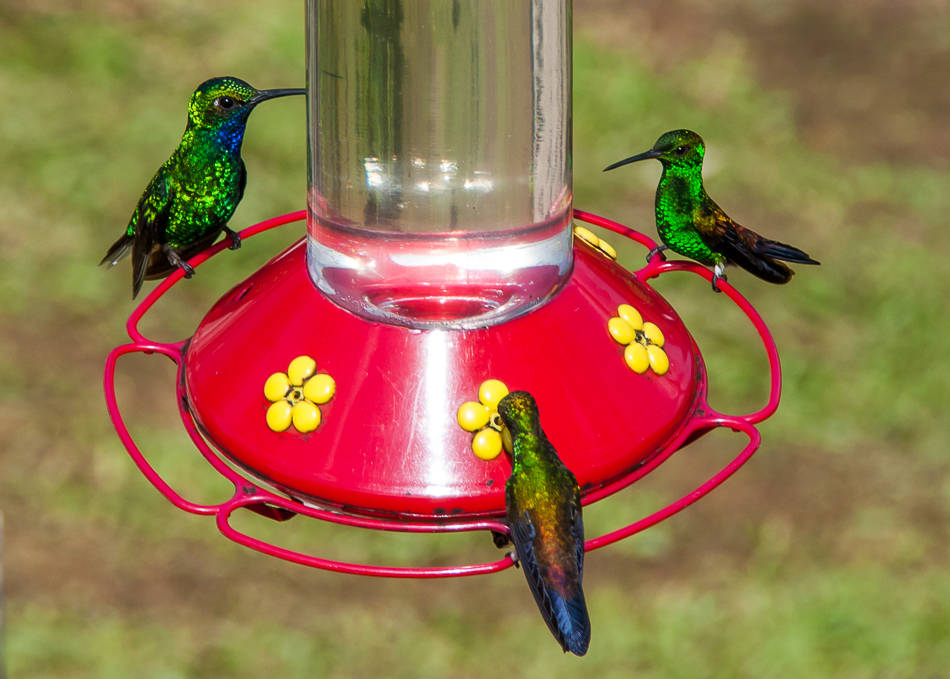 Other species often visit as well…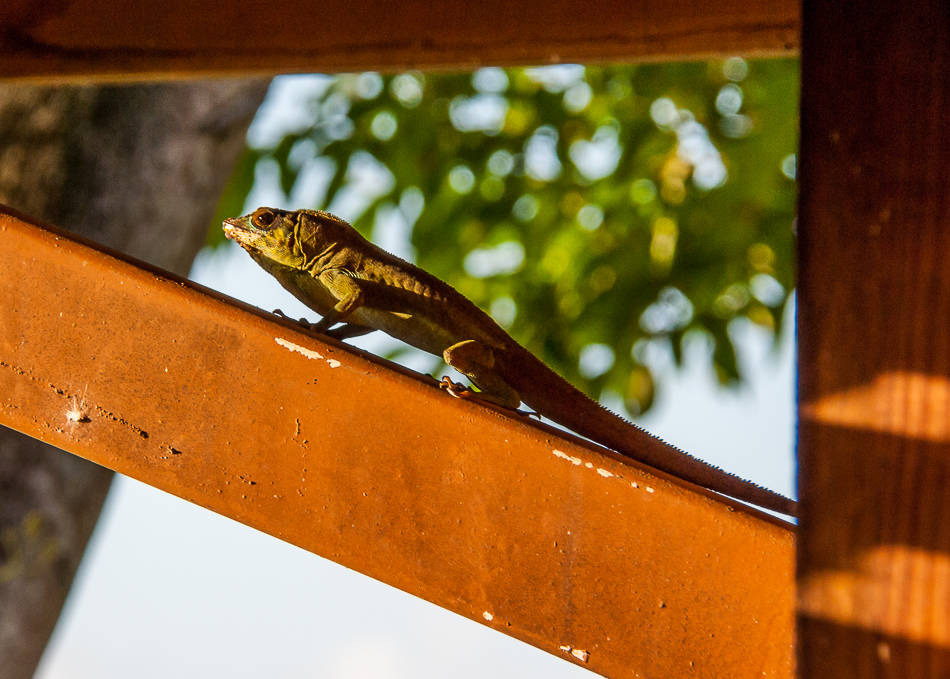 The sunsets in Castara are famous, and to think my own living room was the best place to enjoy them makes Castara Retreats a true marvel. Can't beat sitting on the couch with the evening breeze and hummingbirds darting above our heads with that view…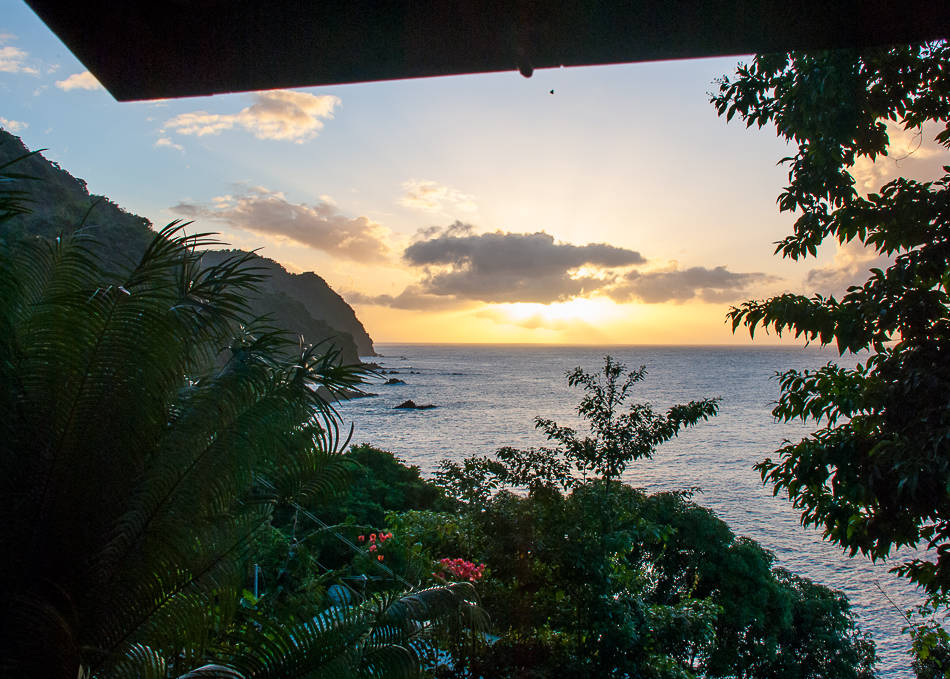 The usually quiet beach gets a bump in activity towards the end of the day as fishermen comes back to shore with their catch. This is as authentic a fishing village as you can get.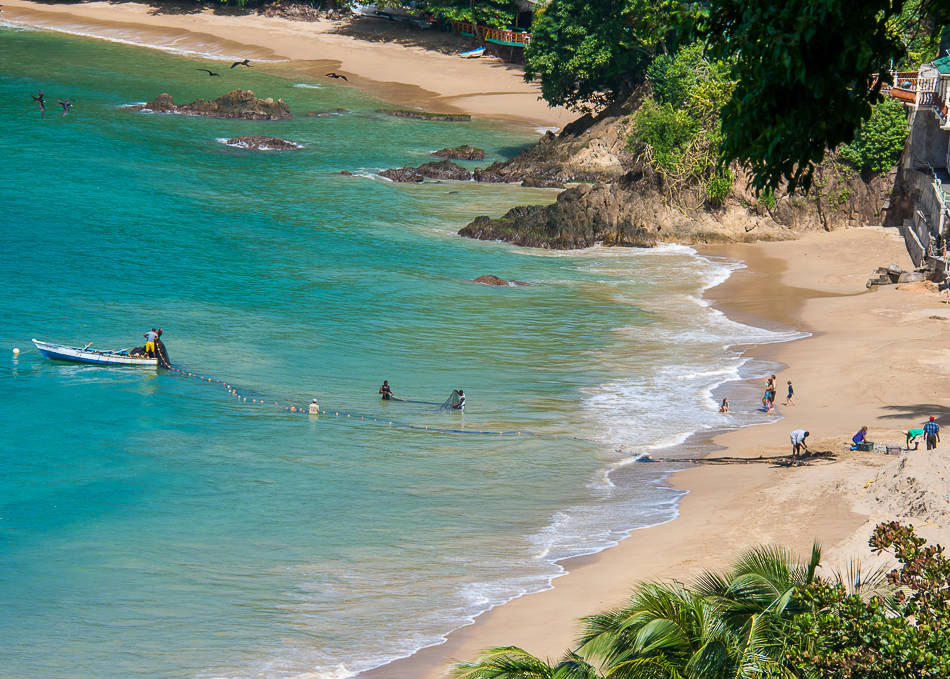 Anyone is welcome to join in and help empty the nets as well as purchase the catch of the day which the local fishermen will be happy to clean for you. The rest will be sold to local restaurants and brought back home.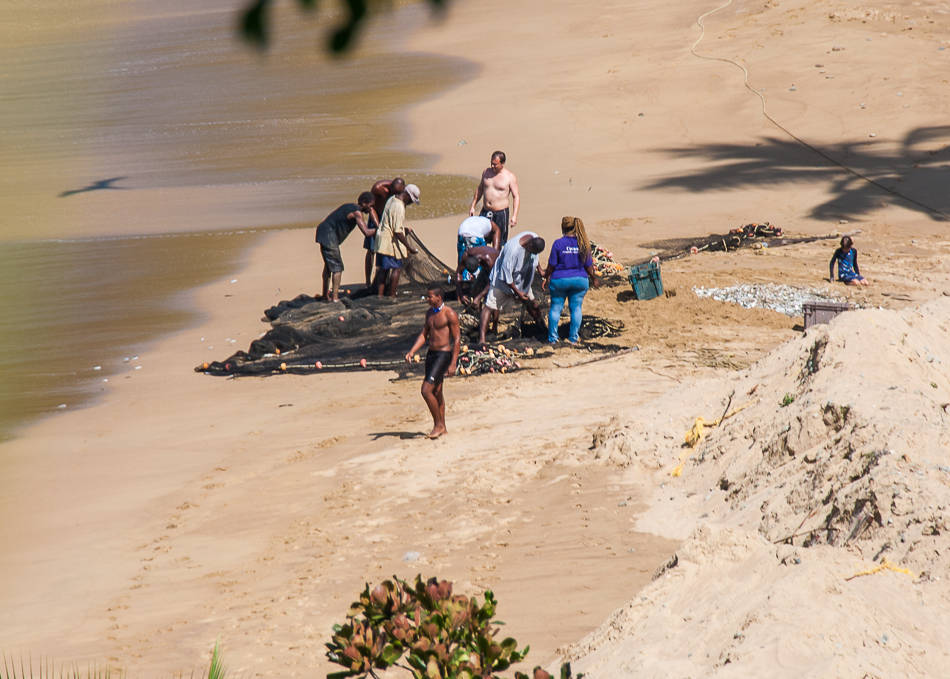 Any other time of day, you have the beach almost all to yourself save for the few tourists that have ventured out here. All there is to do is lay on the golden sand and soak up the sun, going for a dip in the emerald waters devoid of jet skis or surfboards, just gentle waves perfect for swimming and playing the soundtrack to the many naps you'll indulge yourself in…it's that kind of idle day here.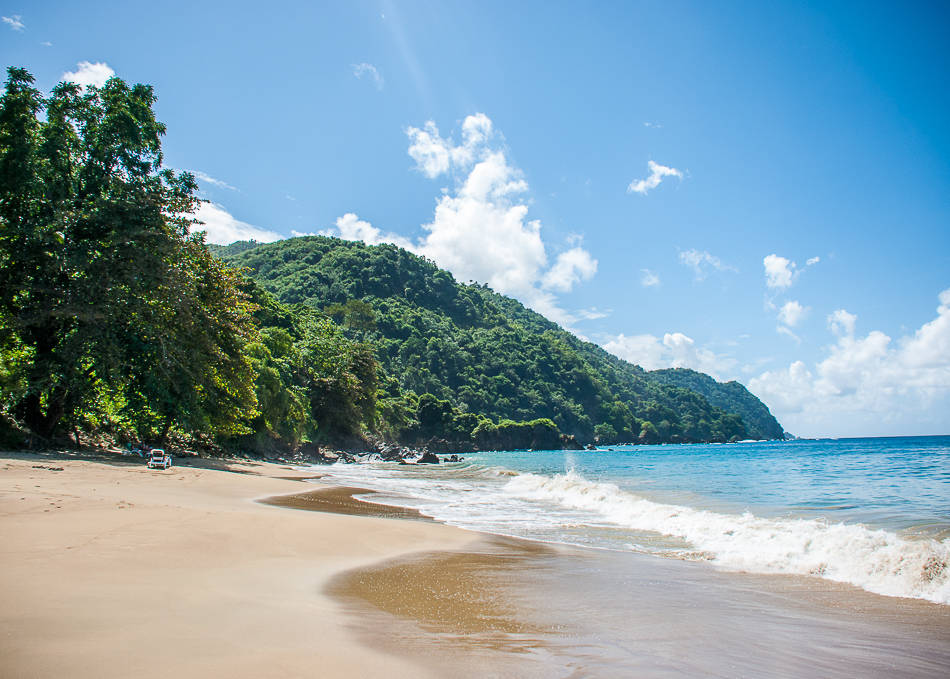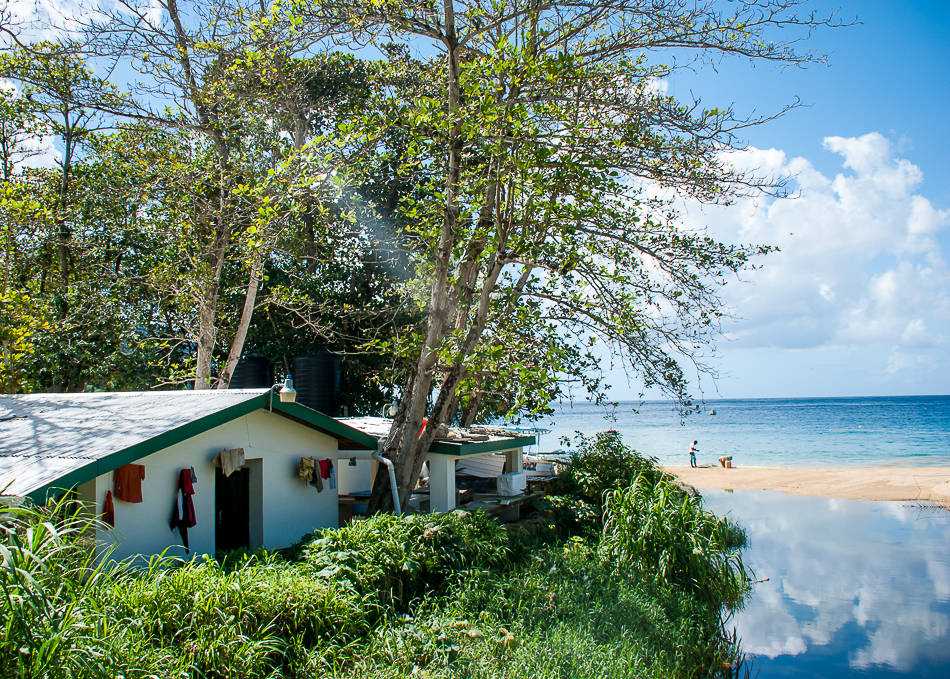 The 'village center' is about 2 minutes walk from the beach (yes, Castara is tiny with its roughly 400 inhabitants) and consists mainly of a few eateries and snack shops, of which the opening hours are entirely dependent on the staff and time of day. Your best bet is to wander around until you find something open or ask around, the friendly locals will point you in the right direction.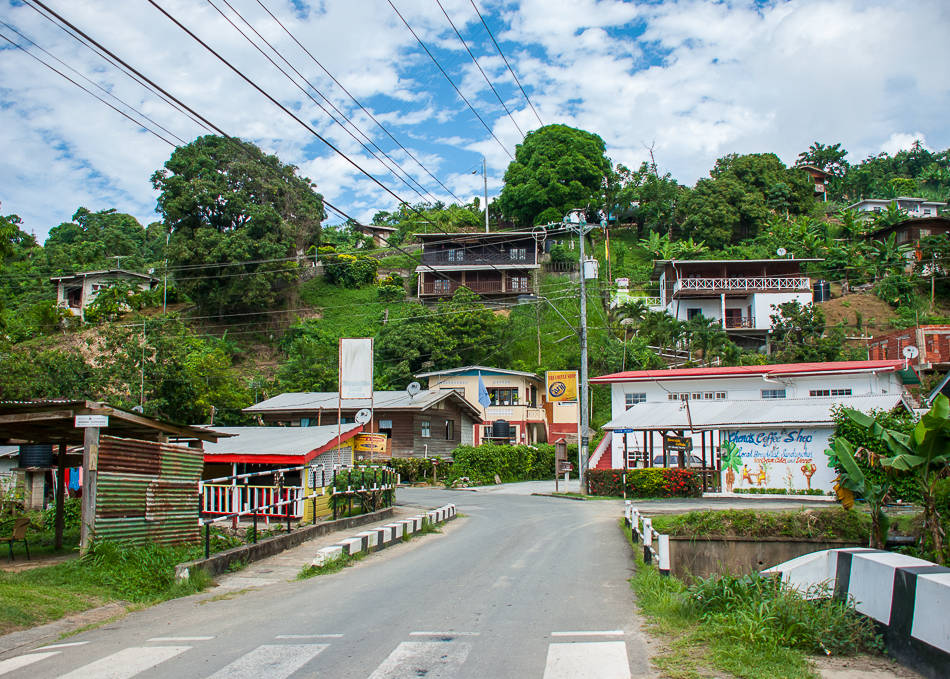 The most popular and reliable spot (at least in the morning) is Cheno's Coffee Shop.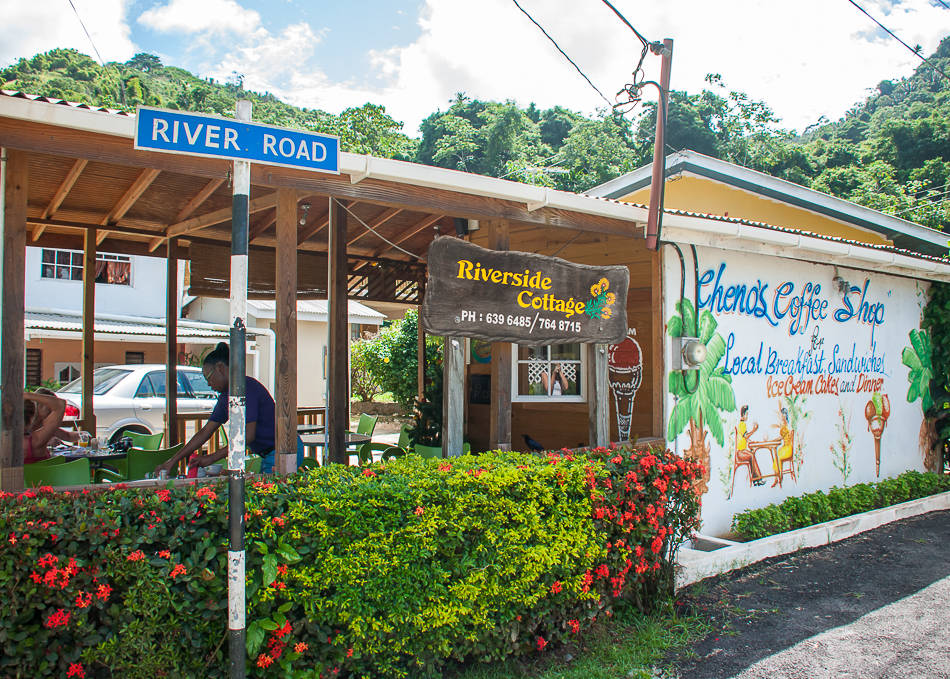 Right at the bend of the main road, Cheno's is THE place for hearty breakfasts whether you crave an American one of eggs and bacon or the local salt fish and coconut bake as seen below which I highly recommend.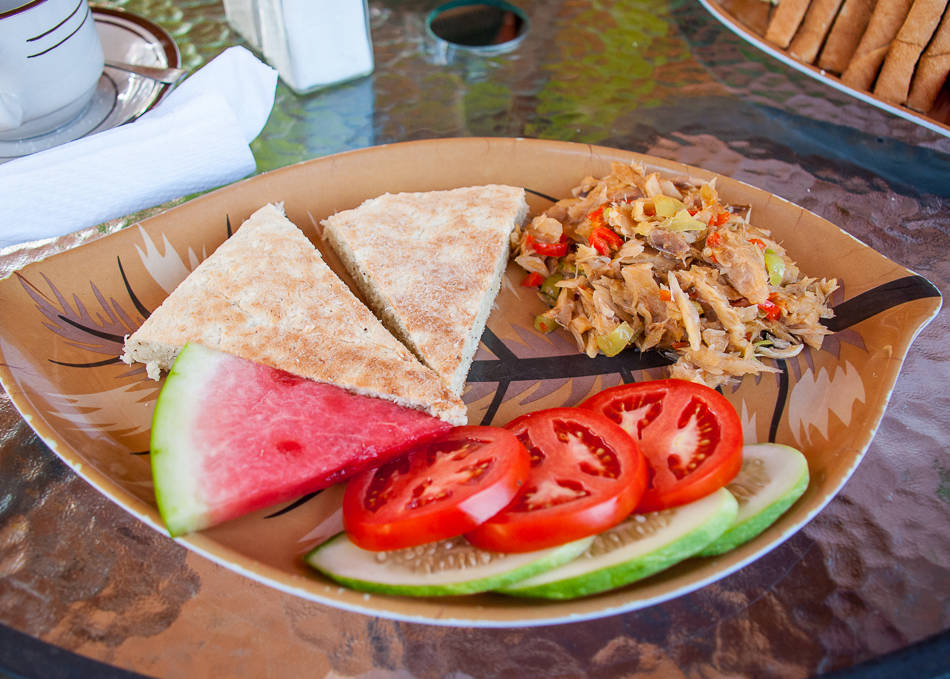 Cheno's also hosts a popular BBQ on Saturday nights where the whole village meet to eat and dance the night away, feasting on the grilled catch of the day (delicious tuna here)…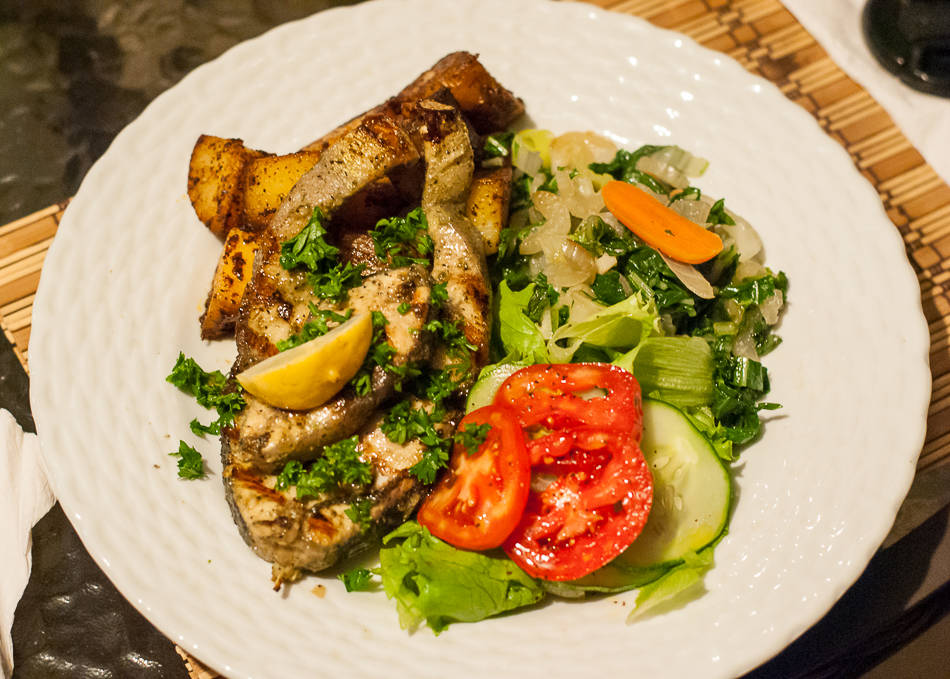 …or curried chicken, all of them accompanied by a few rum punch to kick start the night. It's a great social gathering with live local music and a true feel for life in Castara.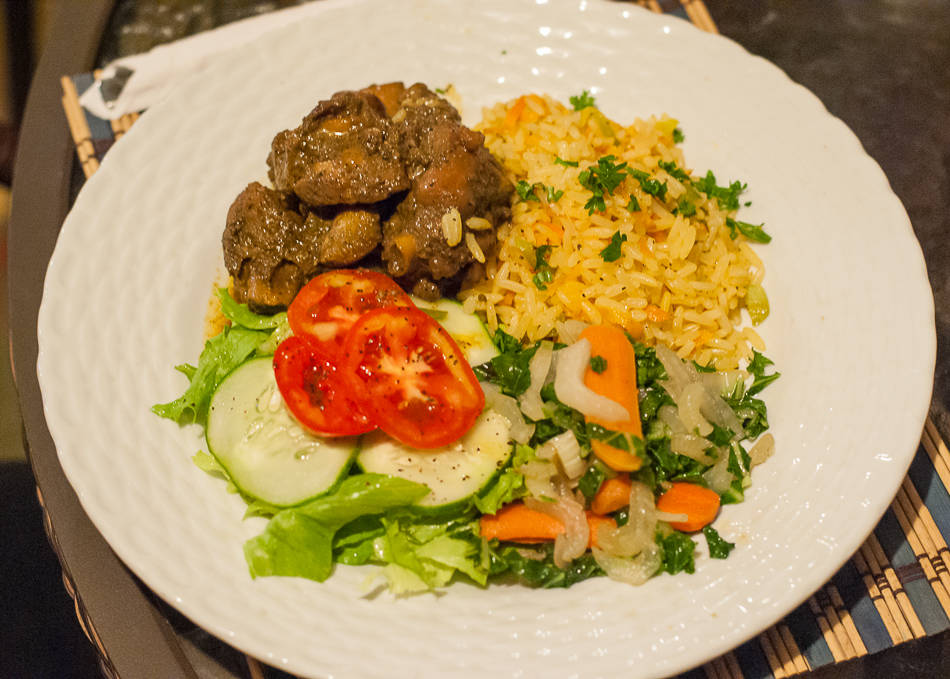 Another locals's favorite is Marguerite's, literally opposite from Cheno's and only open for dinner when I was there.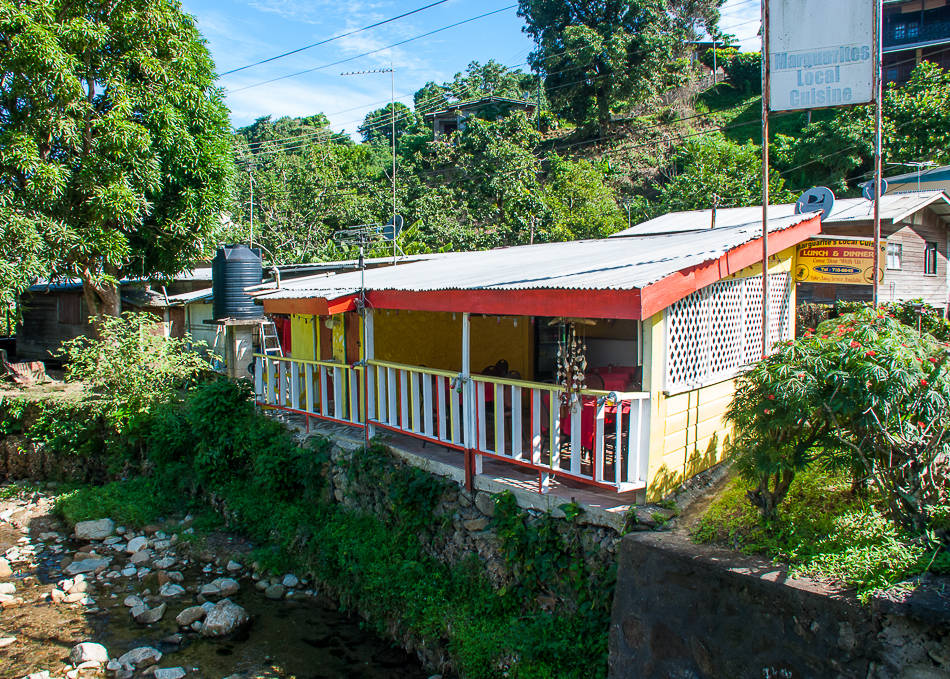 Her curry goat should be on your list when you visit as it is just spectacular!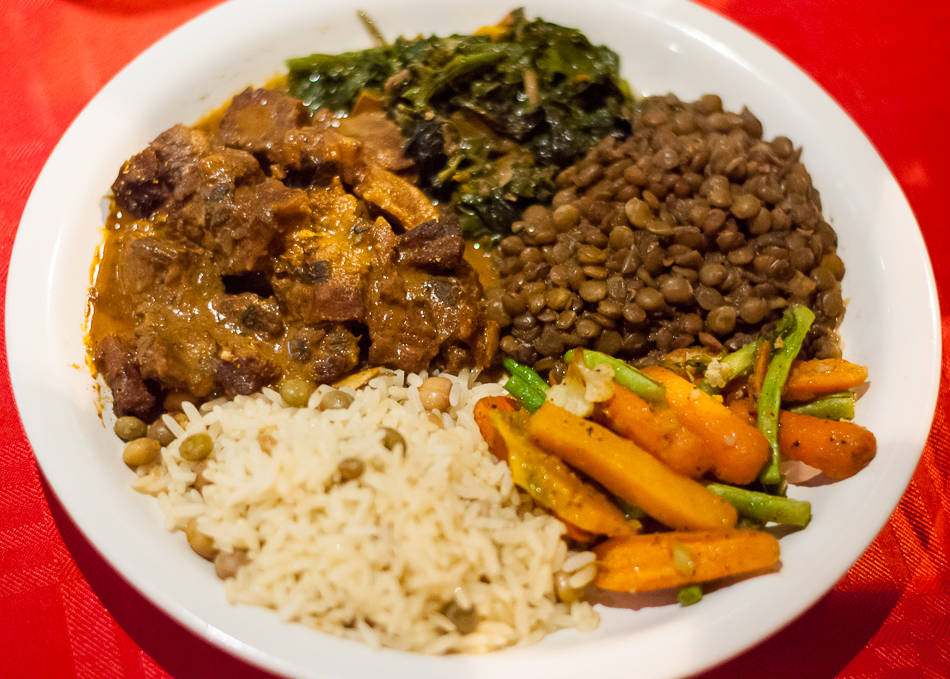 Sherma's Bar, up the road from Marguerite's, is where you can get filling plates of pork and dumplings with plantains to takeaway to the beach or back to your room.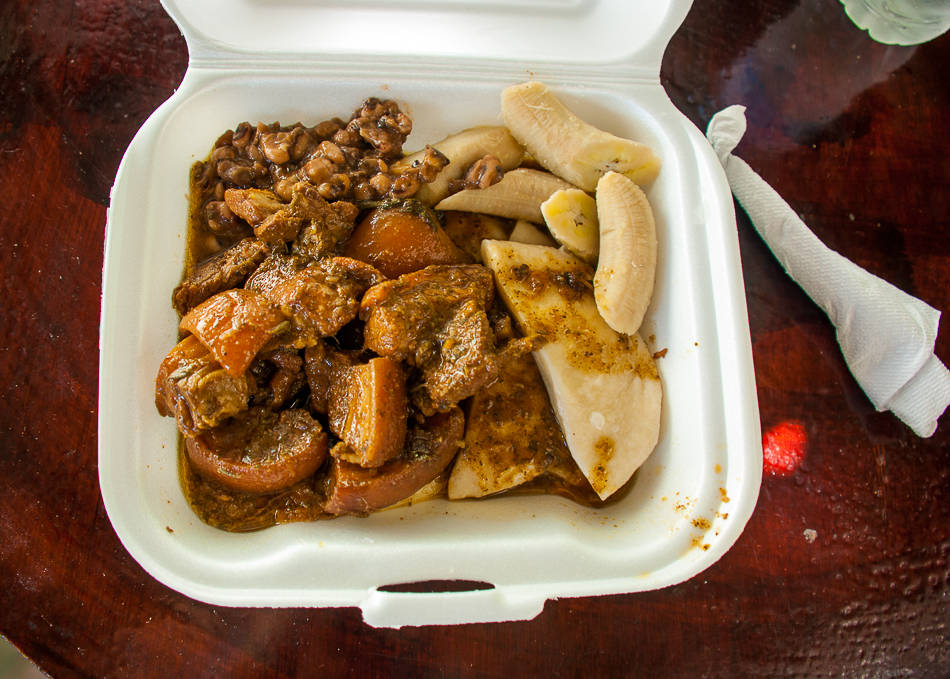 Besides the beach, if you want to stretch your legs a bit there is an easy walk to a waterfall that you can reach in less than 15 minutes. Simply cross the soccer field behind Cheno's…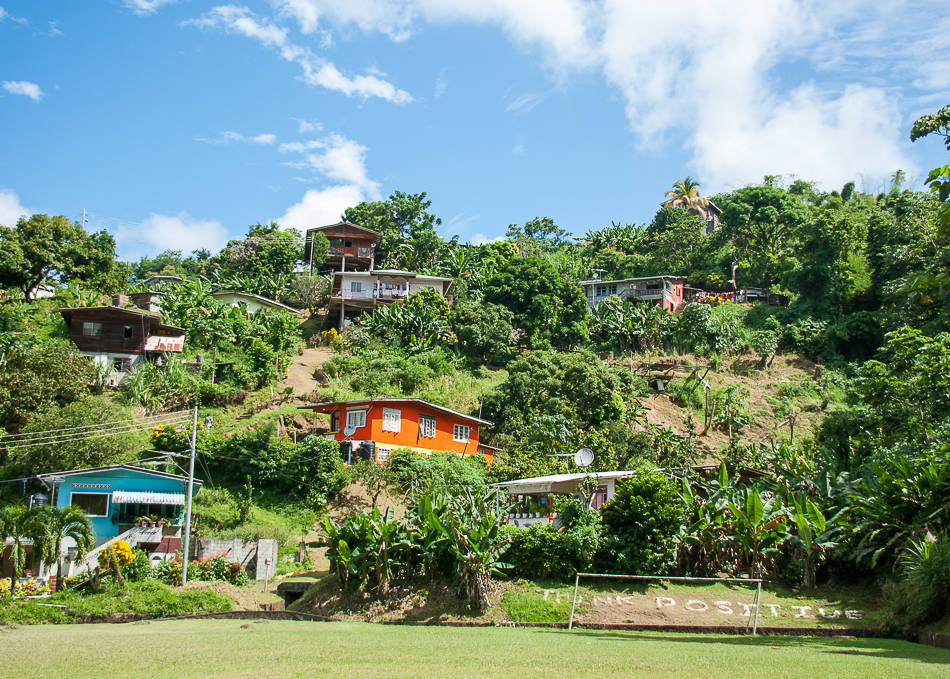 … and follow the stream into the rainforest, passing myriads of lizards, frogs and birds and no human in sight unless you go early morning when locals bathe.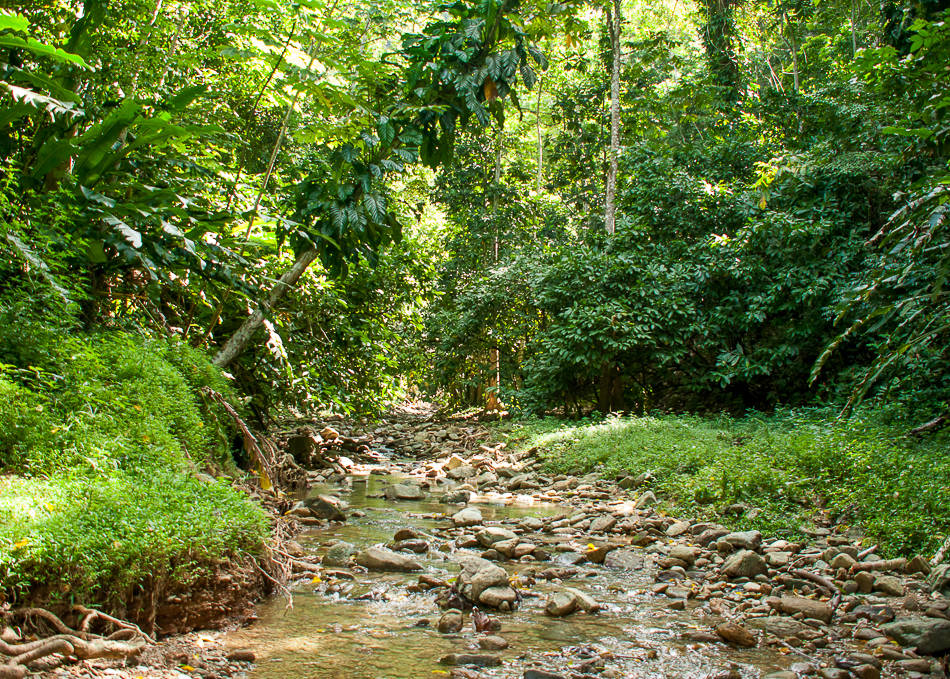 You'll soon reach a beautiful waterfall that cascades into a rock pool surrounded by hanging lianas, the perfect setting for a refreshing break.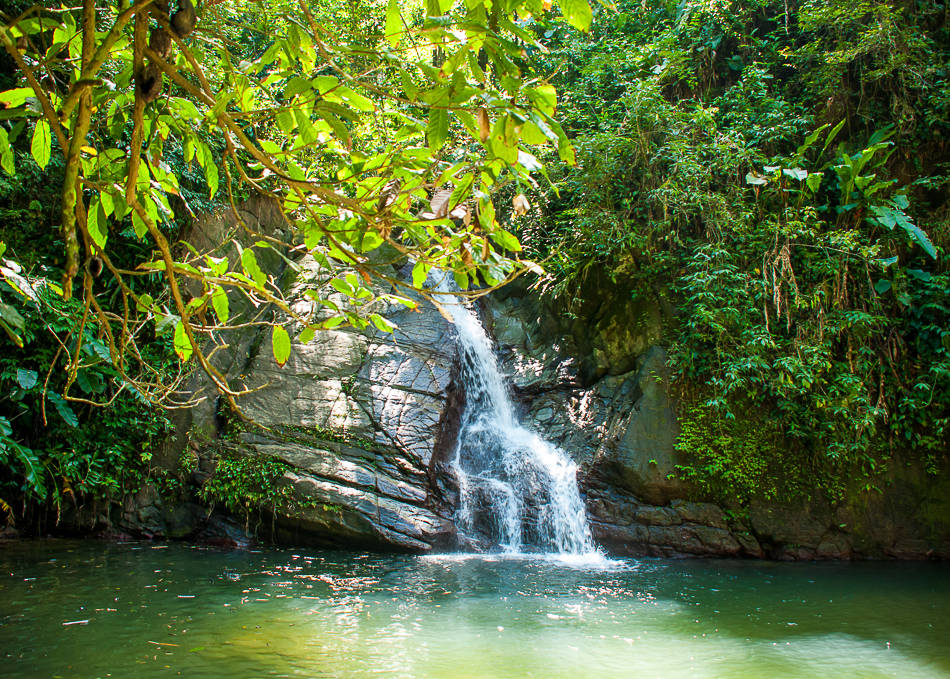 Honestly, simply staying in Castara is a totally viable option as it's by far the most charming place on the island with the best beach and everything you would need for a few days of relaxation, but if exploring is in the cards, there is a lot more to see in Tobago to make your holidays even more memorable. Pristine beaches are hiding in almost every coves so driving around will have you hit a paradisal spot in less than 20 minutes like Englishman's Bay, just north of Castara.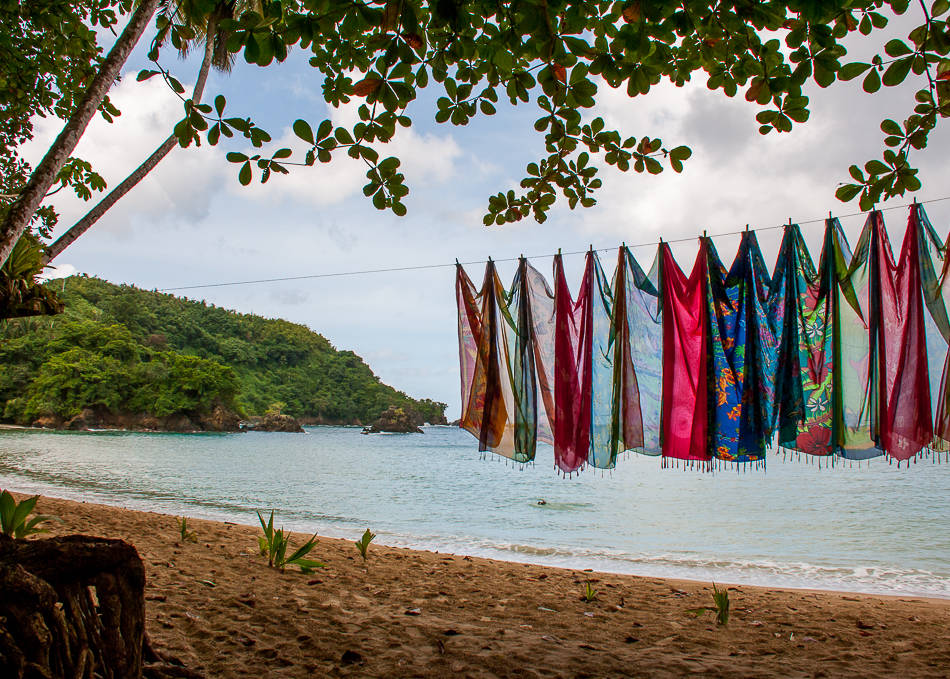 This quiet and secluded beach is so picture perfect you'll be as shocked as I was to find it nearly empty which is the real beauty of Tobago.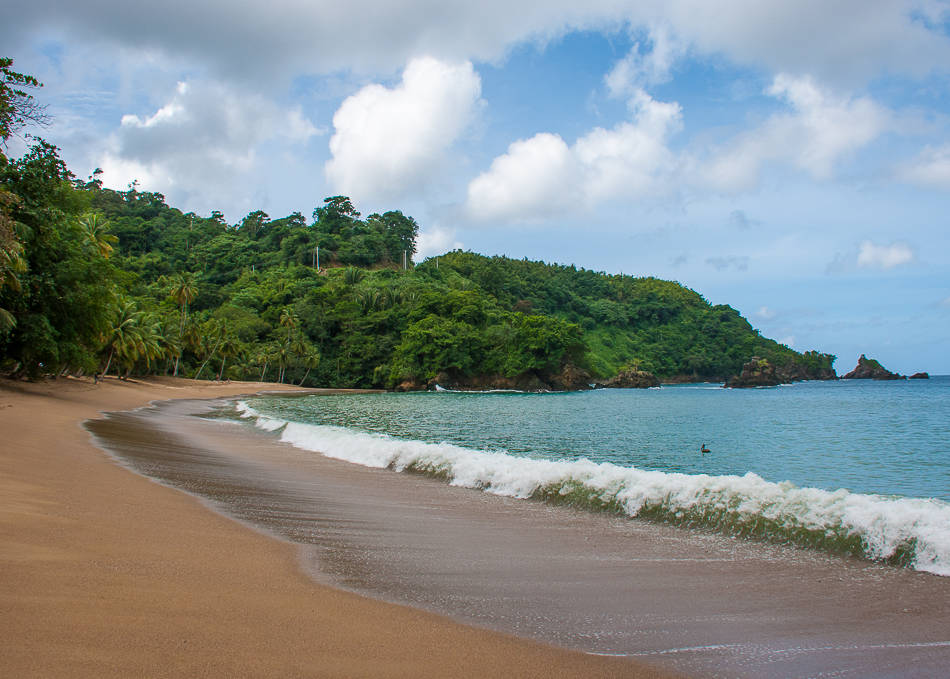 A backdrop of rainforest and clear, emerald-green sea is resemblant of my memories of Treasure Island and it felt almost surreal to be alone with a few swaying sailboats in the bay – just wow!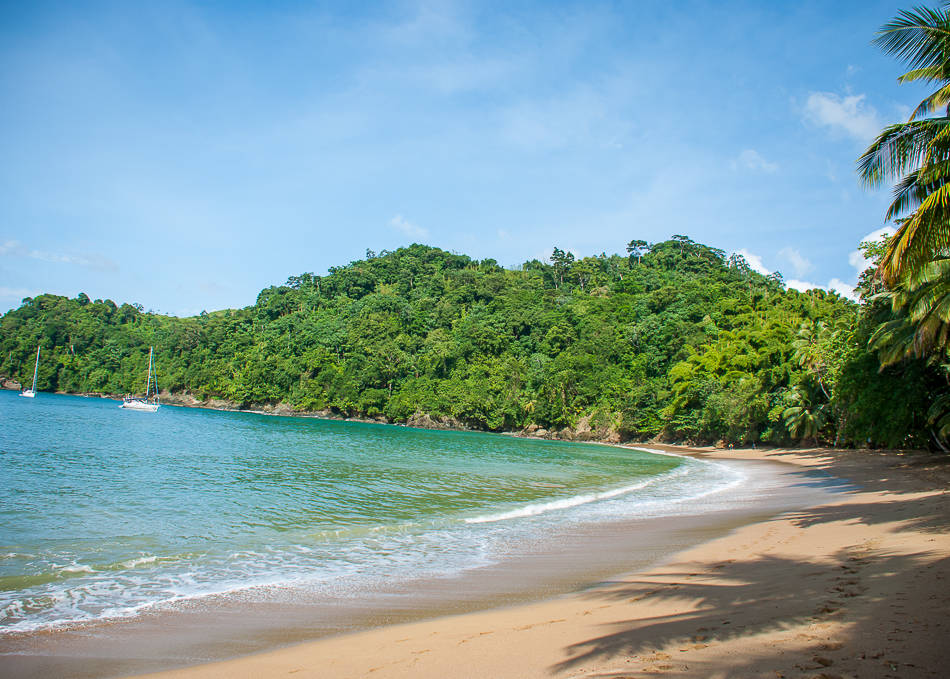 To make it even better, you don't even need to pack a lunch thanks to Eula's restaurant, a great little spot right on the beach serving local fares.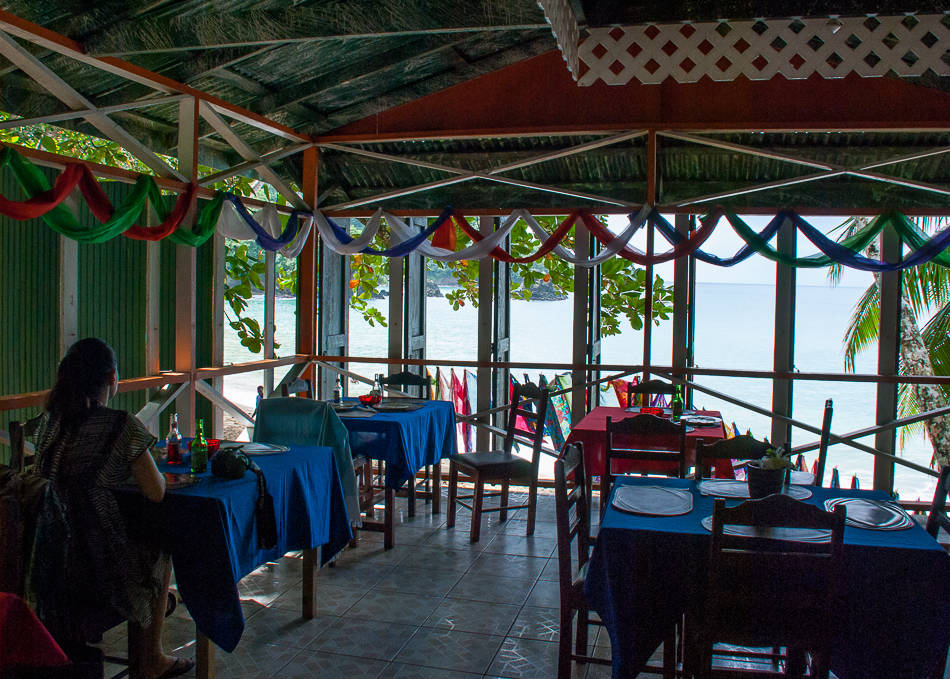 The rotis are especially scrumptious and a common sight in Tobago with its mishmash of cultures from Africa, India, Europe, Chinese and the Middle East.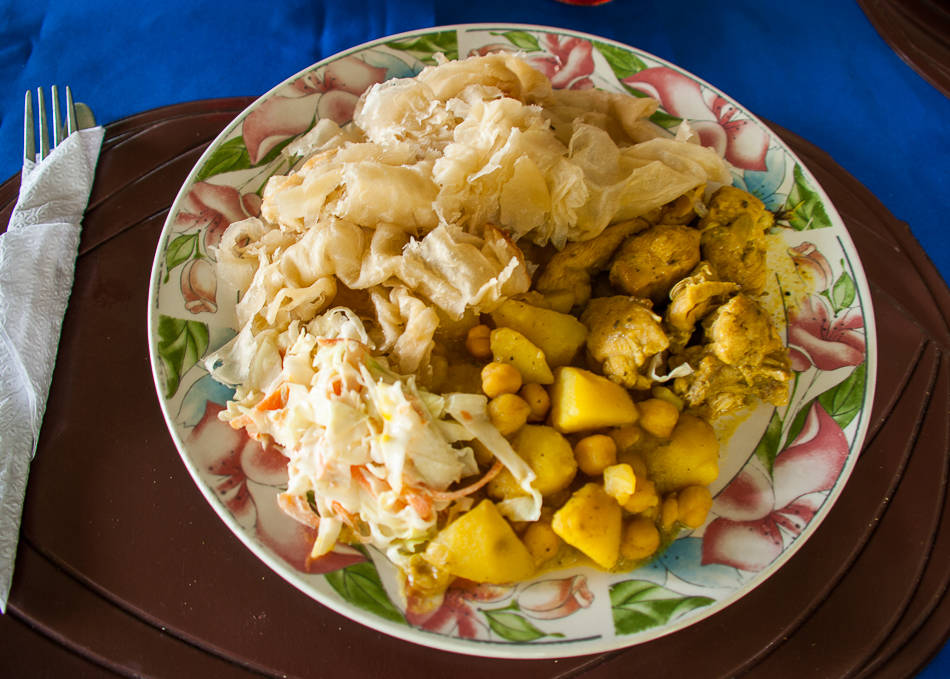 The next bay north is Parlatuvier Bay, another secluded beach and fishing village to add to your choices of quiet day breaks.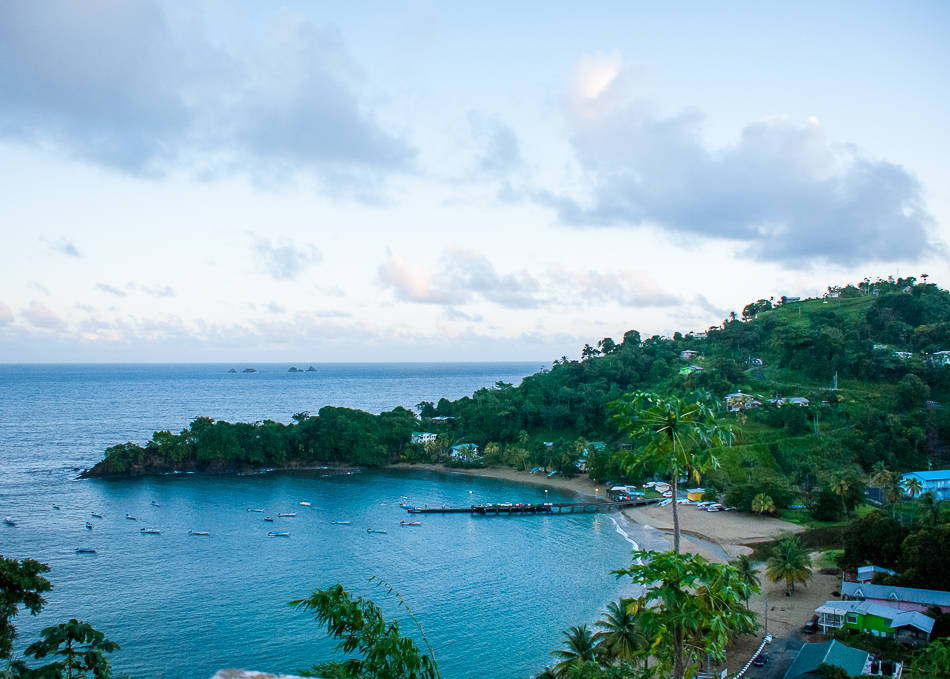 As much as the coast is gorgeous, you really shouldn't miss the rugged interior covered with thick rainforests. Tobago is home to the oldest nature reserve in the western hemisphere, Main Ridge, and there are quite a few scenic trails you can take to fully appreciate the enormous amount of biodiversity on the small island.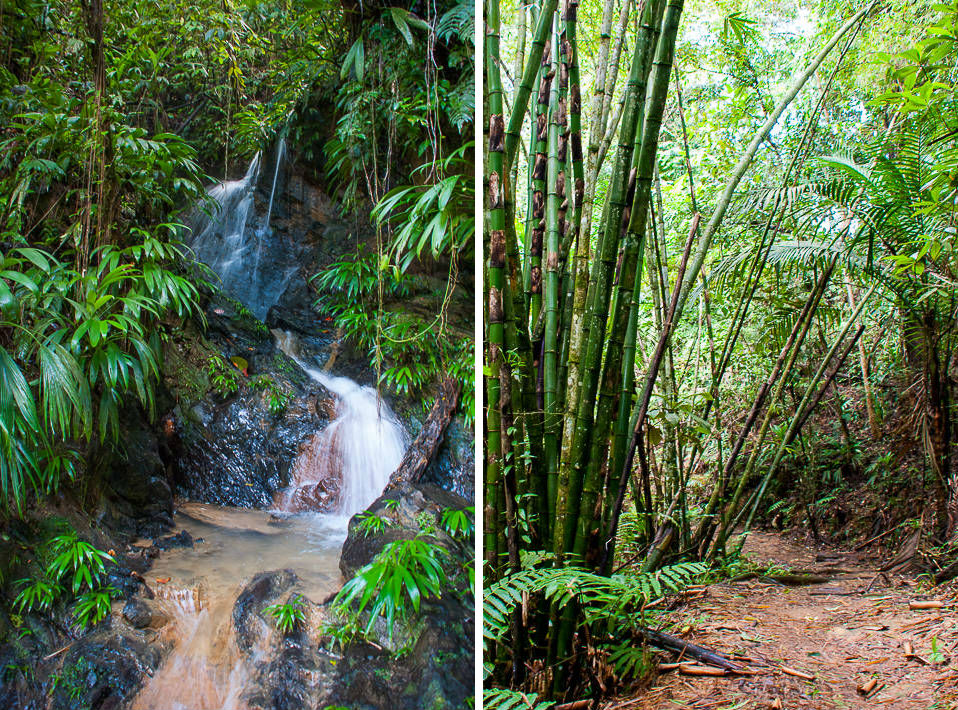 The island is home to over 200 species of birds so it's a real paradise for twitchers and newbies alike. Newton George offers guided tours around the island and is an expert at spotting the tiniest feather among the leaves.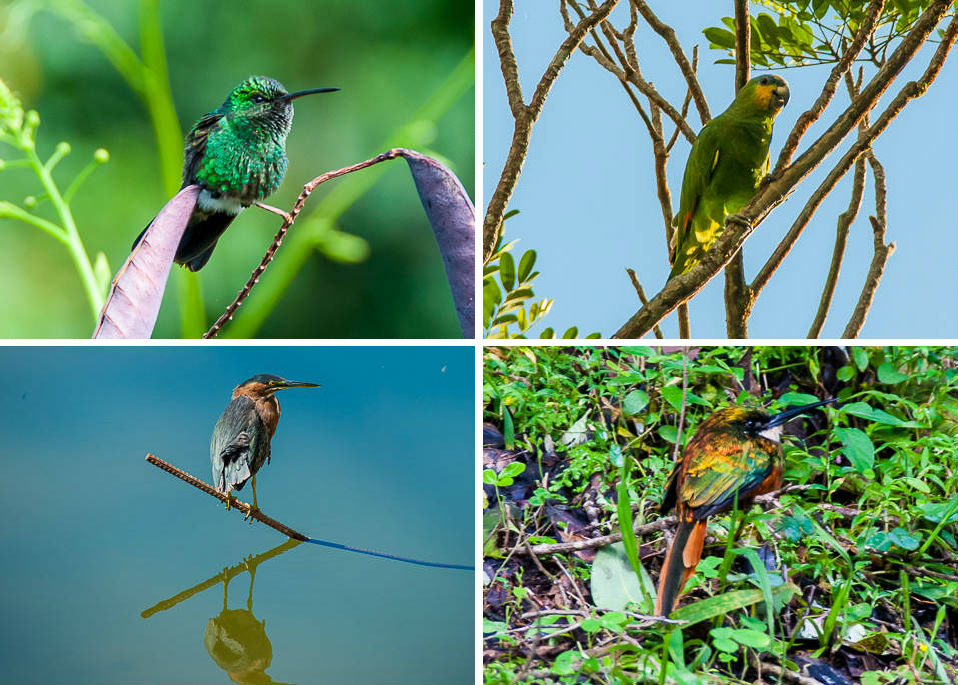 No matter how active or lazy your day was though, getting back to Castara in time for sunset is the only thing that truly matters…