Remember that time when pairing bacon with chocolate would have seem ludicrous? Let's just say the world is now a better place since the introduction of this perfect marriage of salty and sweet by Vosges Haut-Chocolat with their Mo's Bacon Bar. The rest is history as they say and everyone can enjoy the flavorful union at home such as in these rich Chocolate Pots de Crème with Bacon.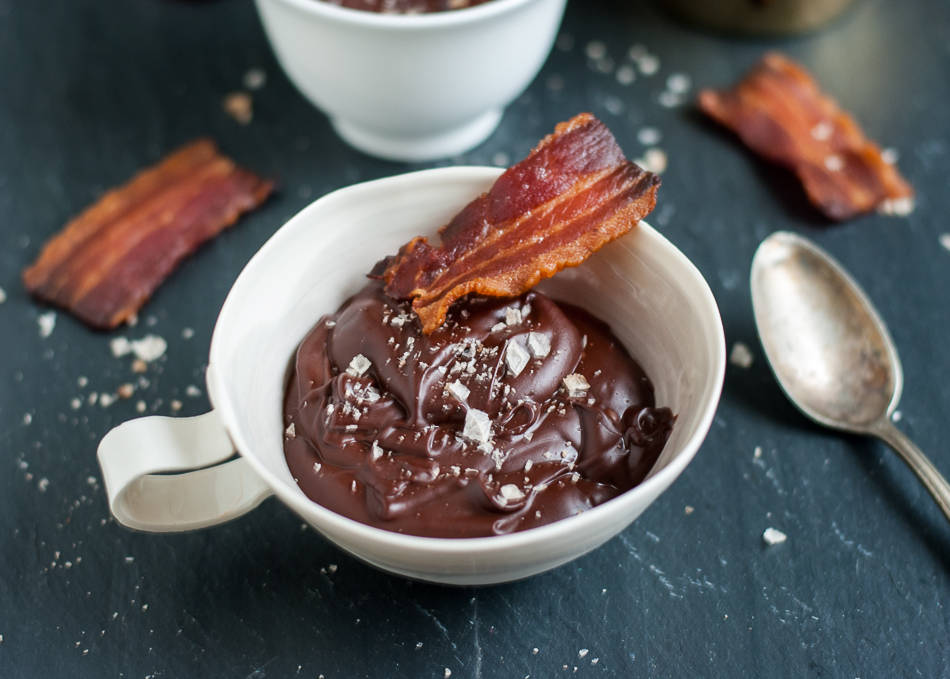 If you've never had pots de crème, you're in for a treat. The forgotten French classic is essentially a very rich, baked custard made from a mixture of milk, cream, egg yolk, sugar and chocolate…so yes, quite decadent and you'll see that a little bit goes a long way! Although truly amazing on its own, paired with the crispy strip of smoky bacon here helps cut through the richness and proves that indeed, everything in life goes better with bacon!

Chocolate Pots de Crème with Crispy Bacon and Smoked Salt
Recipe from Elle a Table
Active time: 10 minutes
Total time: 2 hours
Makes 4 servings
225ml heavy cream
200g good dark chocolate, broken into pieces
2 egg yolks lightly beaten
4 slices of smoked bacon
Smoked Maldon sea salt

Heat the heavy cream without letting it boil and pour over the chocolate pieces.
Mix gently then add the egg yolks, stirring until completely incorporated.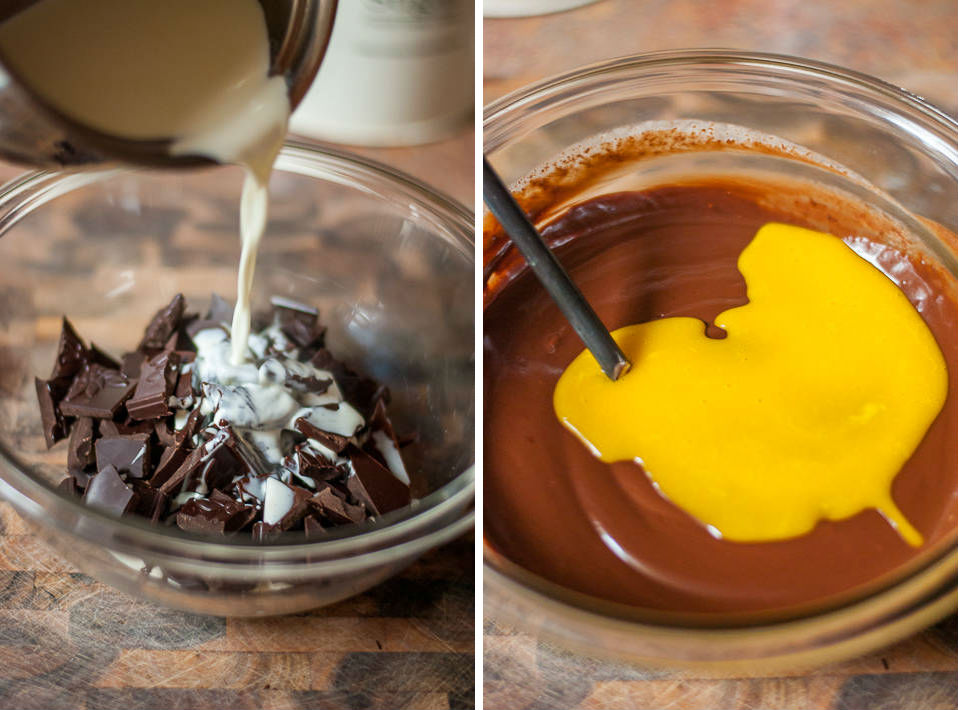 Pour the chocolate mixture into little pots or ramekins of your choice and refrigerate for 2 hours.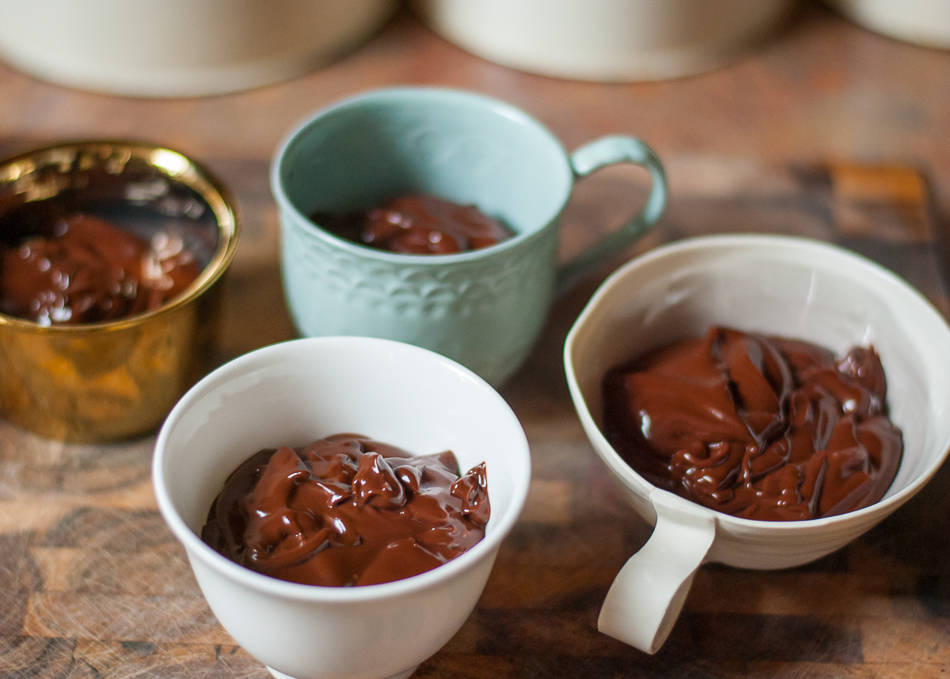 Preheat the oven to 350ºF (180ºC) and grill the bacon until crispy. Let cool.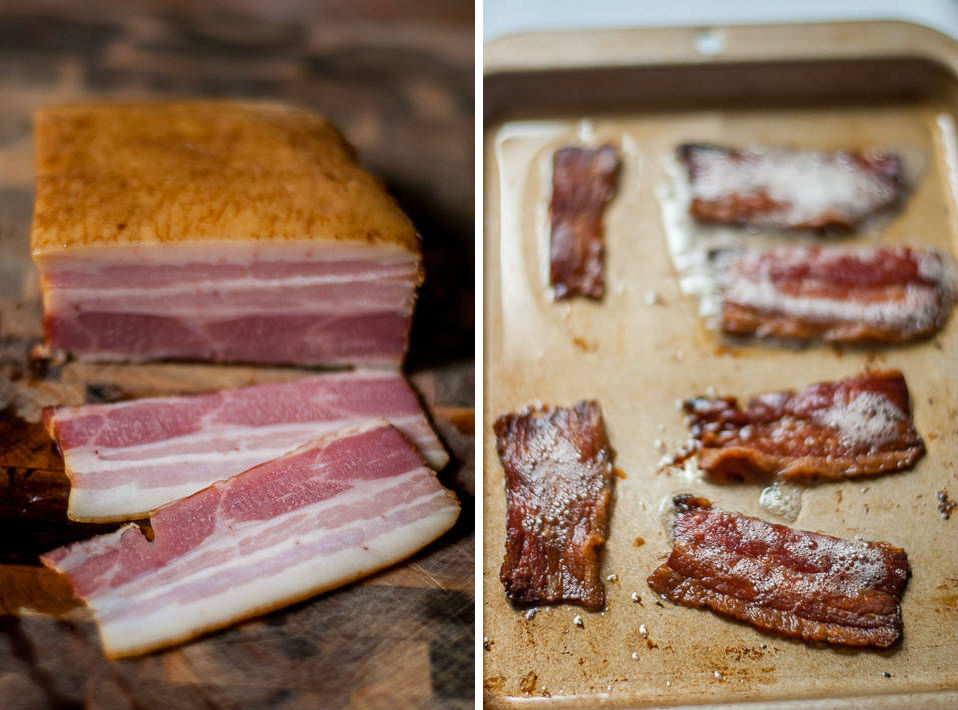 Serve the pots de crème with a bit of smoked sea salt sprinkled on top and the bacon to dip on the side.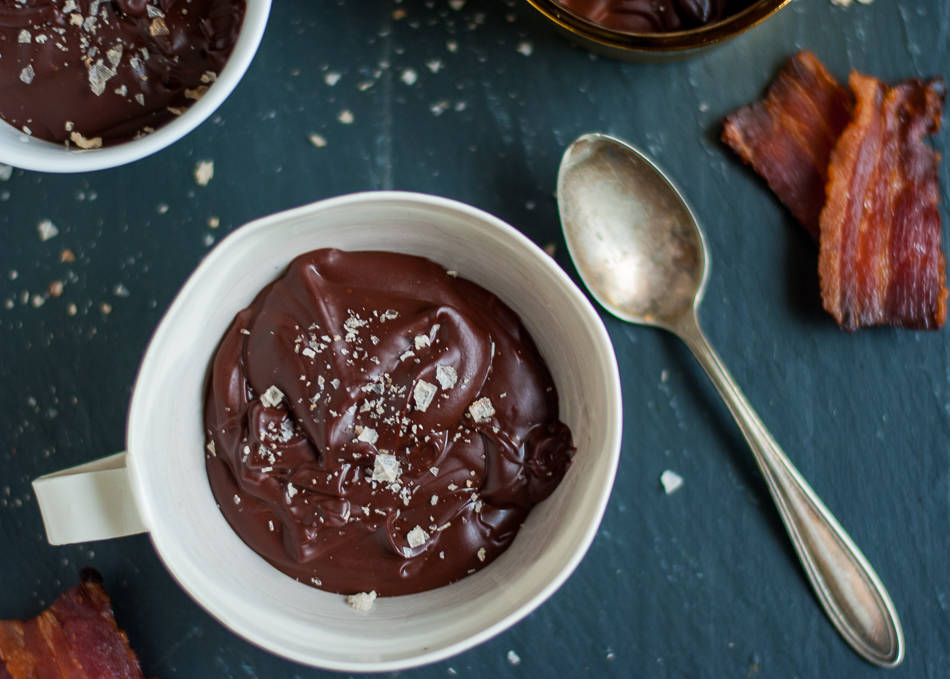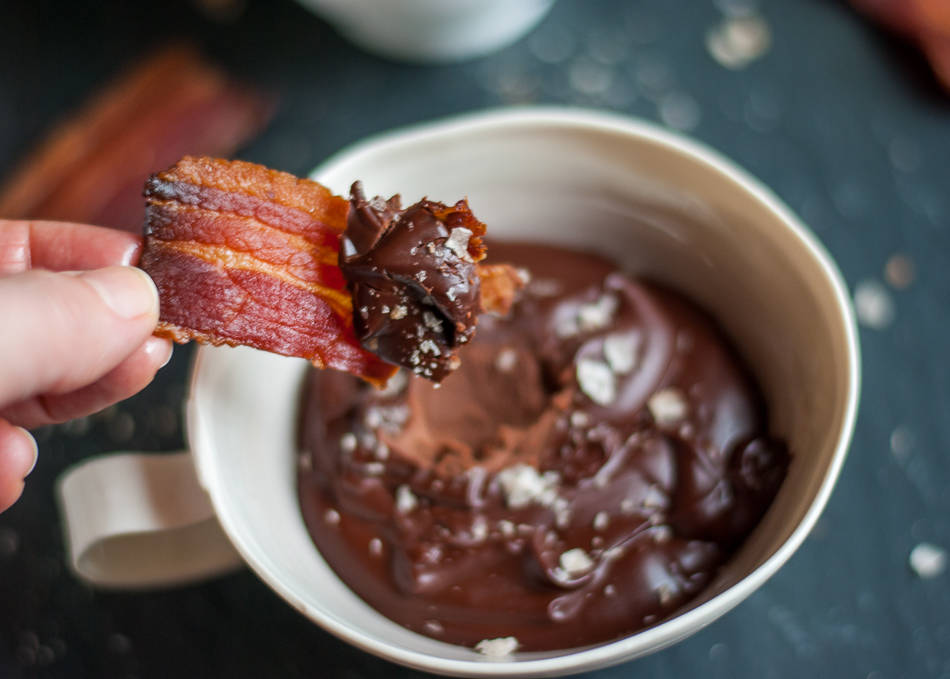 Print This Post