Whenever you feel in need of a bit of whimsy in your life, head straight to the Sanderson Hotel in London where they literally have you 'tumble down the rabbit hole' into a world of fantasy for a few hours. Their Mad Hatter's tea is one of the most eccentric afternoon tea experiences you could imagine filled with theatricals, bespoke crockery, and a fantastical feast.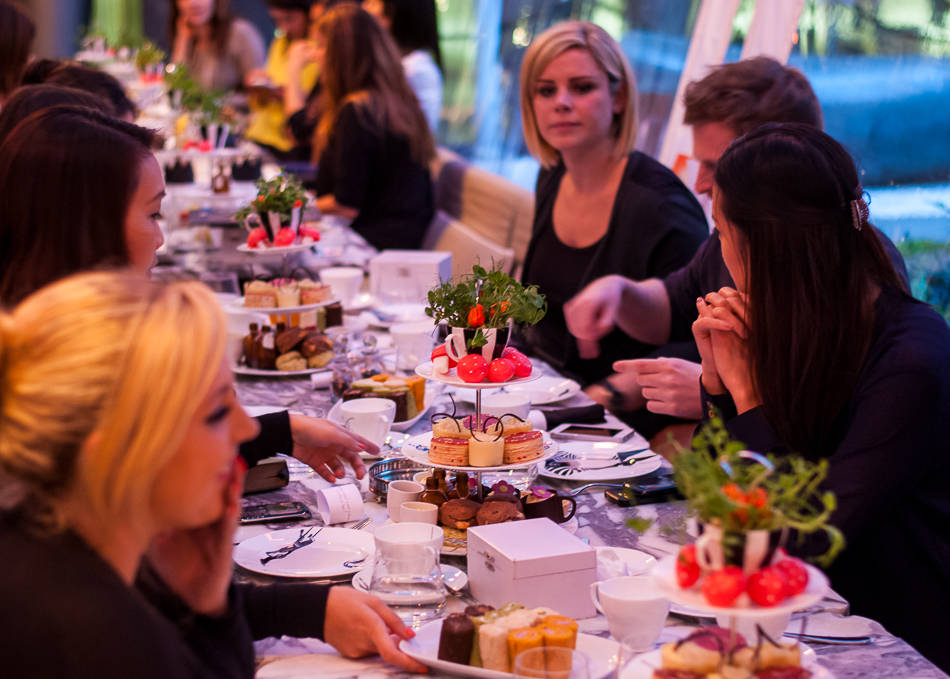 Set in the zen courtyard of this five-star Philippe Starck-designed hotel, the fun begins as you receive the menu, hidden inside a vintage book, and as you unravel the riddle around your napkin… A magical music box containing a ballerina dancing on top of the sugar will serenade your table to the sound of 'Somewhere Over The Rainbow' as you slowly drift into this fantastical world they've created.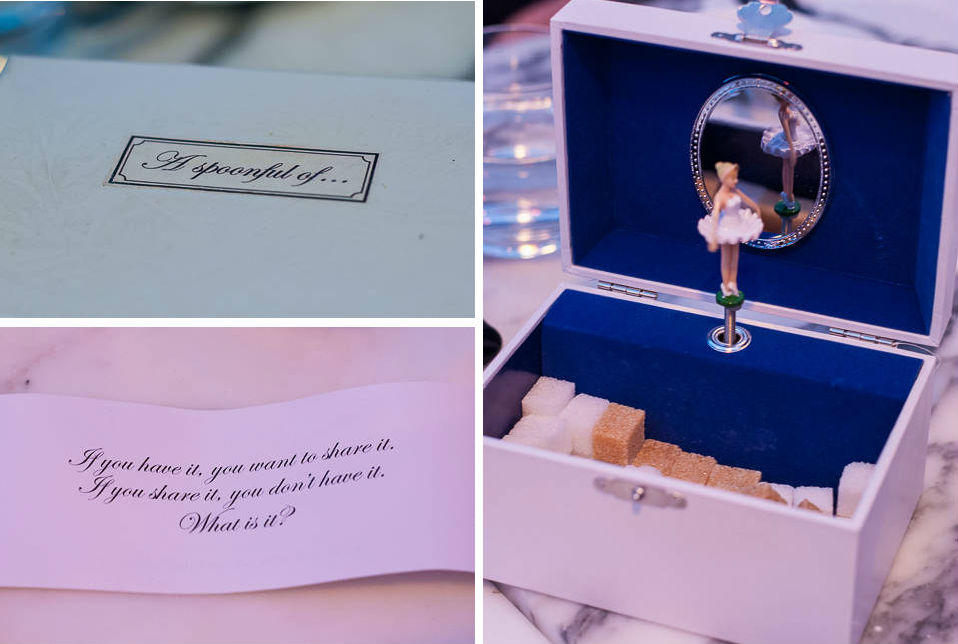 The whimsy continues with the custom designed crockery and tea service showing a variety of illustrations from clocks to birdcages and the Kings and Queens displayed on the teapots.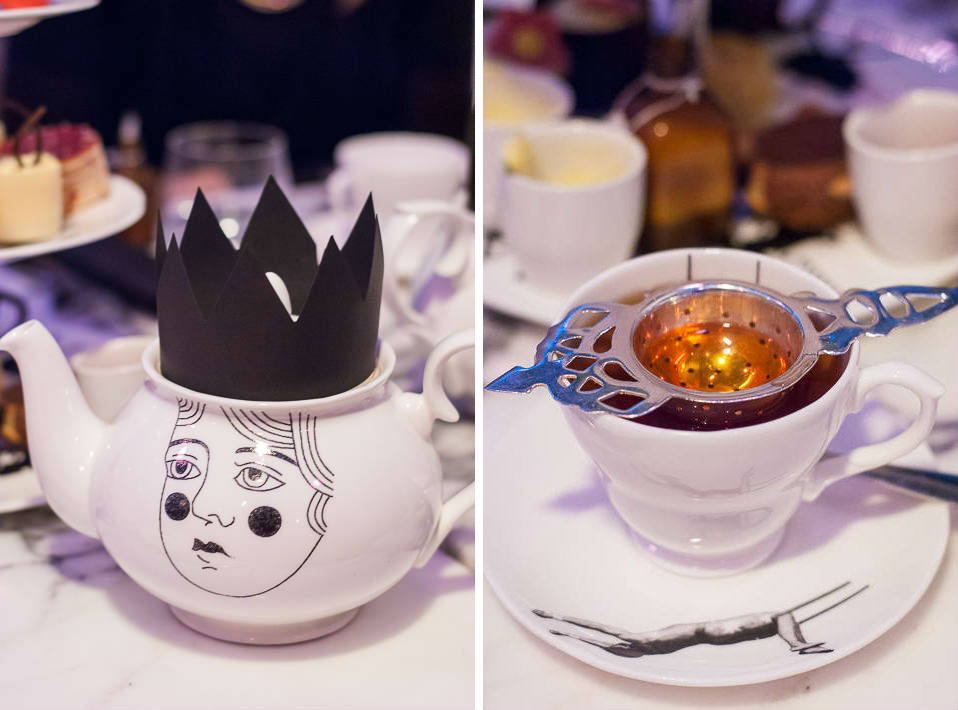 The first course to arrive are the sandwiches, honestly the least impressive part of meal, so take a quick bite of the Smoked Cumbrian ham with wholegrain mustard on sundried tomato bread, Cucumber and chive cream cheese on spinach bread, Cold smoked salmon and lemon butter on dark rye bread, and Egg mayonnaise with watercress and smoked sea salt on lemon bread before getting on with the sweet stuff, the real star of the show.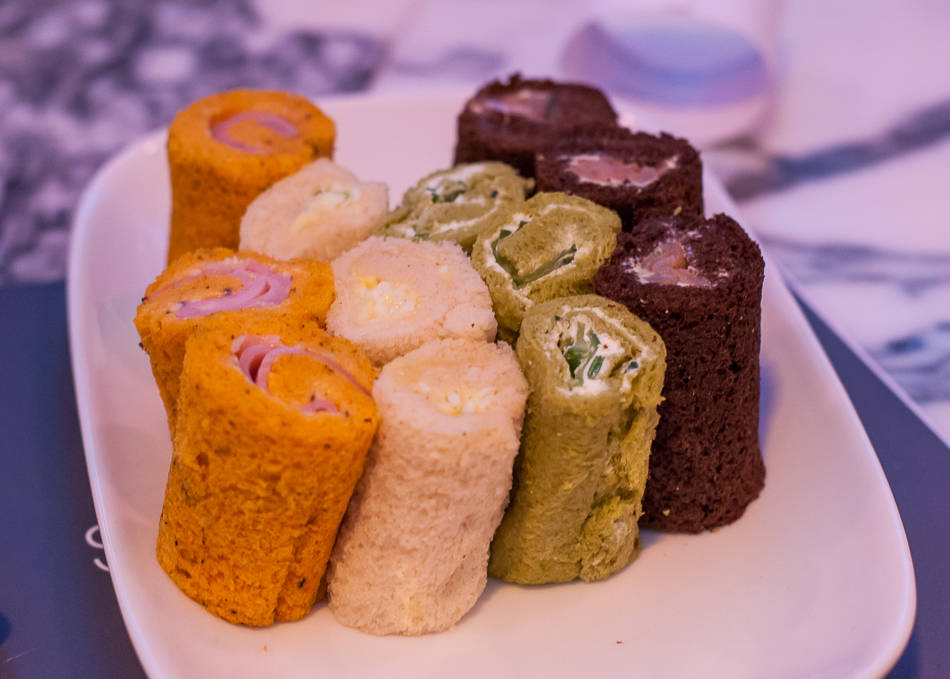 The highlight of any afternoon tea is the cake stand and this one does not disappoint. There are classic homemade savoury and sweet scones with herb butter and fruit preserves as well as light as air quiches on the first tray, though it's the little apothecary bottles you'll be reaching out for first. The tiny hand-written label spelling out 'Drink me' is enchanting, and so is the content as you sip through a mixture of passion fruit jelly and coconut panna cotta. You're almost expecting to shrink to 10-inches high after drinking the potion…but sadly nothing happens!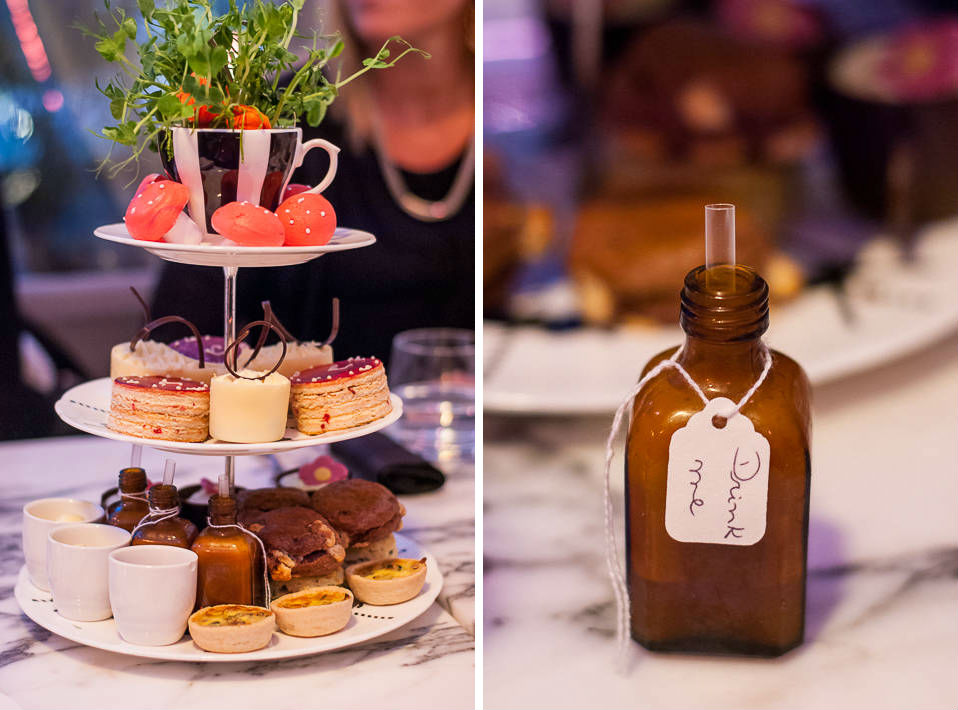 The top is adorned with 'strawberries and cream' homemade marshmallow mushrooms and carrot meringues served on a bed of pea shoots.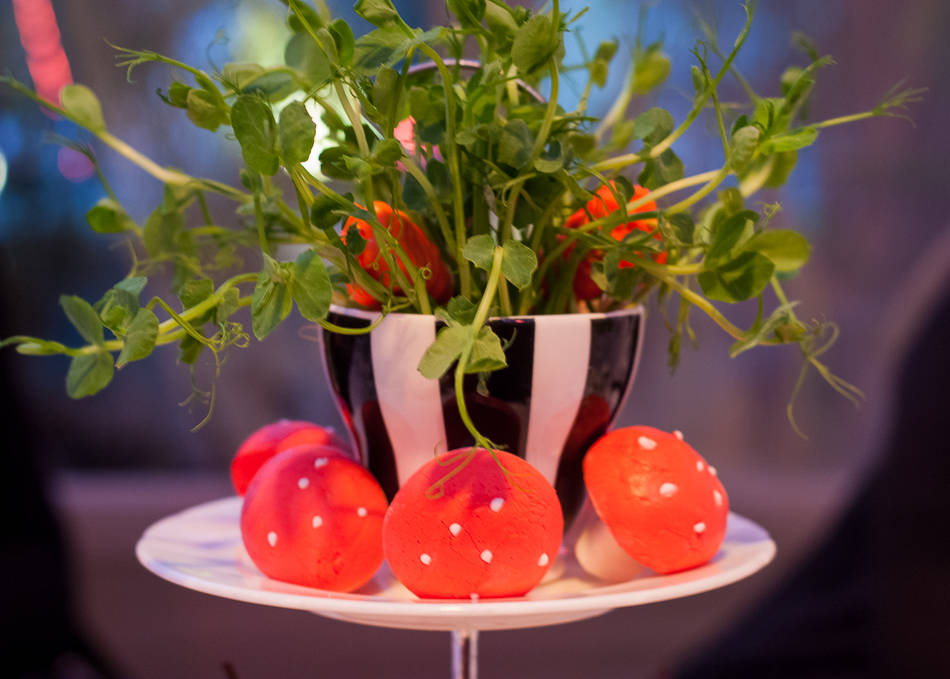 Next comes the cakes in the shape of 'Tick Tock' traditional Victoria sponge clock and a melting mango cheesecake coated in white chocolate by which time you'll be fully satiated…but don't miss the cute chocolate teacup filled with matcha green tea and white chocolate mousse and topped with a flower candy.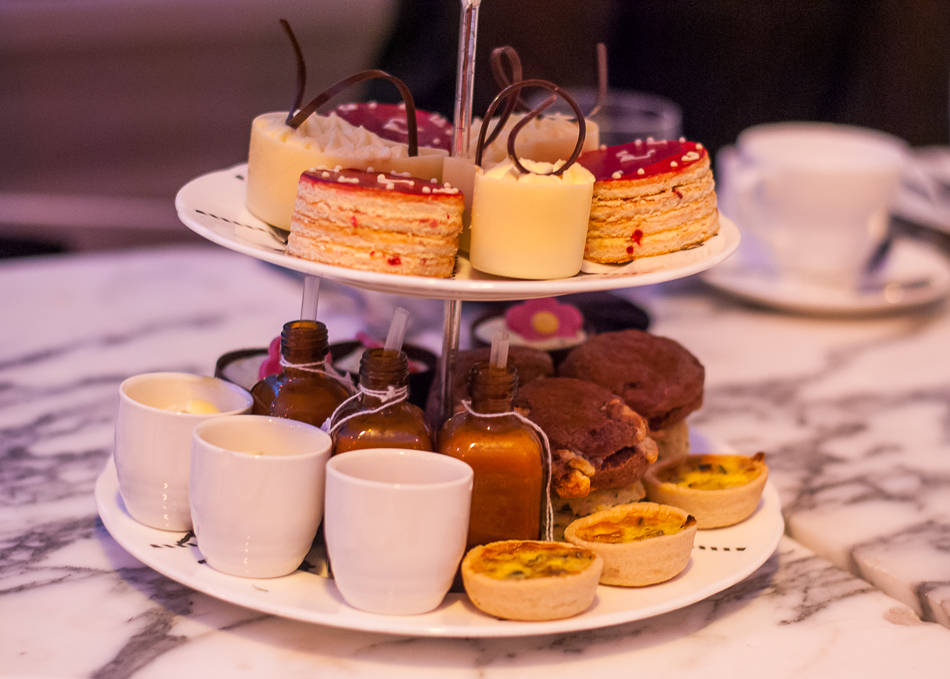 Initially launched in conjunction with Tim Burton's remake of Alice in Wonderland a few years ago, I'm glad this indulgent experience was such a hit that it stayed on and is now as popular as ever. I urge you to grab a few girlfriends now for a delightfully novel take on this most British of traditions.
Mad Hatter's Tea at the Sanderson Hotel
Daily 12:30pm-5:30pm
50 Berners Street
London, W1T 3NG
T: 44 0 20 7300 1400
Map