Brits are known to flee their brutal weather at home for sunnier climes on the Mediterranean and are particularly fond of their little enclave of Gibraltar, a British Overseas Territory in the south of Spain. The Rock, as Gibraltar is known, whose impressive silhouette dominates the strait between Spain and Morocco, crams an extraordinary amount of history, culture, and nature into an area less than 6 square miles, making it an ideal short holiday destination.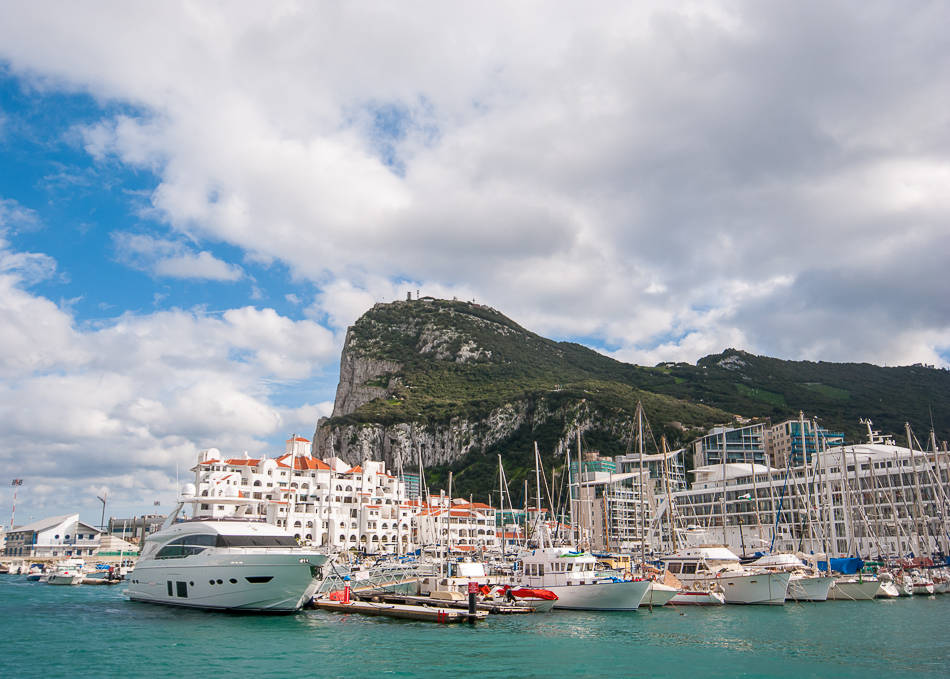 Gibraltar is unique in many ways and  the first one you'll notice right away as you literally have to walk across the runway (which also happens to be a public highway) to get into town.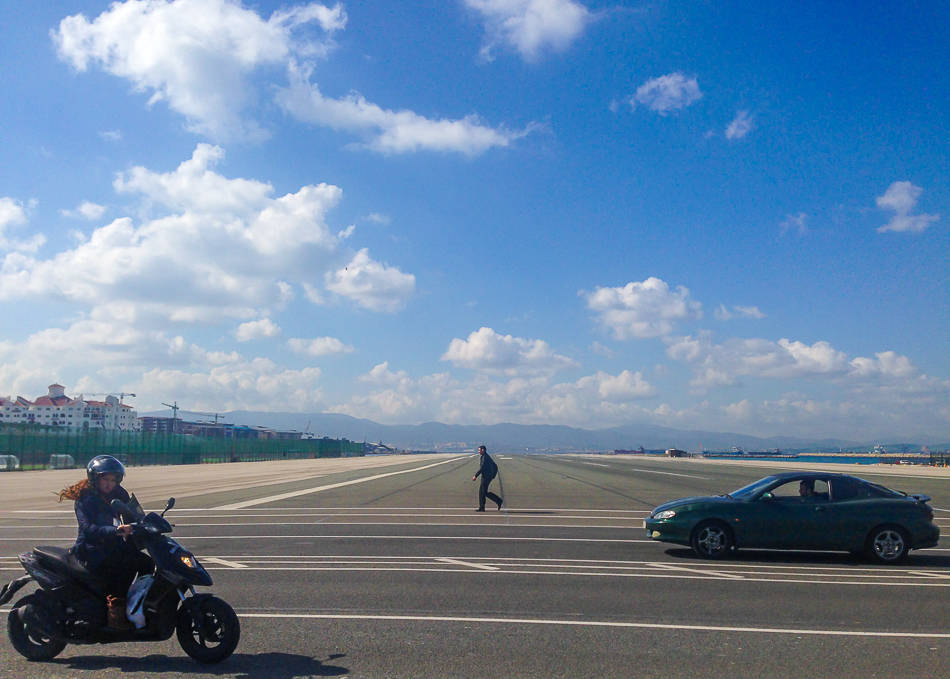 Almost entirely surrounded by water except for the narrow strip linking it to mainland Spain, Gibraltar has vibrant marinas with plenty of restaurants to feast at and boat trips to go spot the wild dolphins that swim and feed in the strait.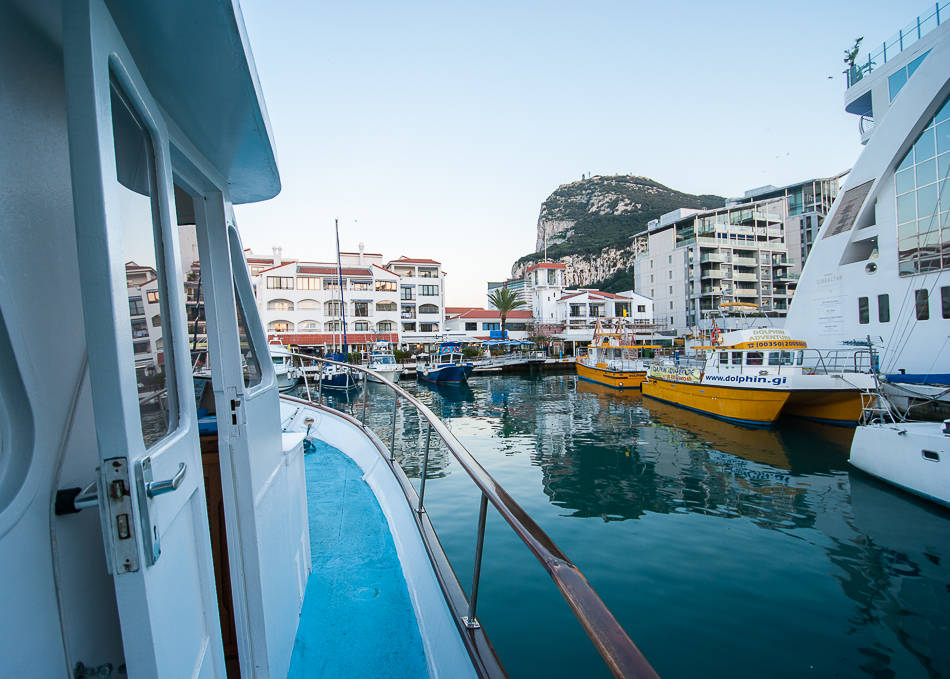 Fresh seafood can be enjoyed at any one of the Mediterranean restaurants lining the marinas like this fish of the day at El Faro in Marina Bay.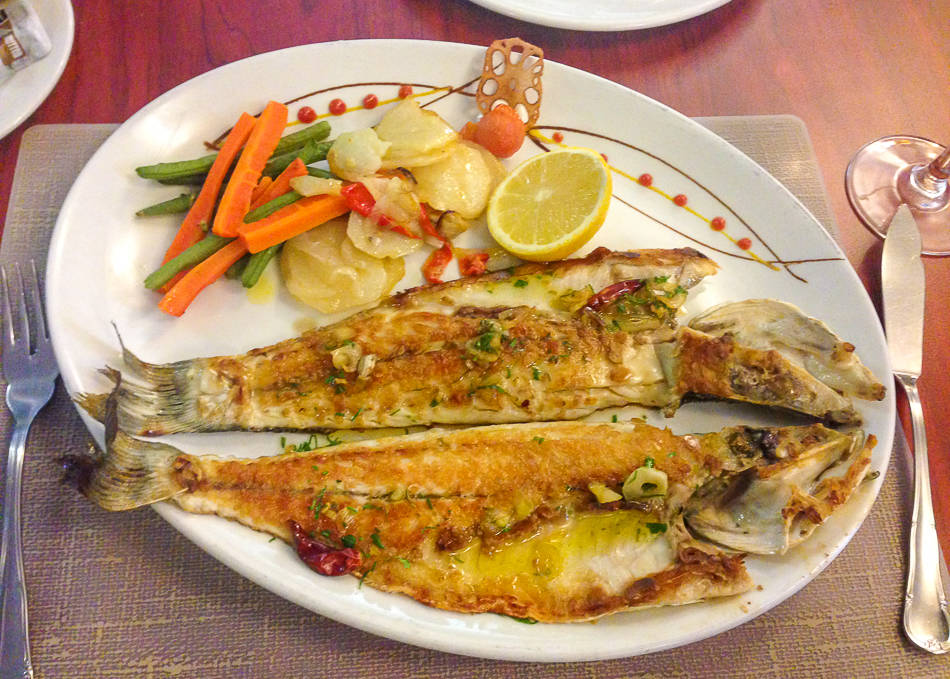 Leaving the water behind, a quick stroll will bring you to the town center which you can access most directly by walking through the Grand Casemates Gates.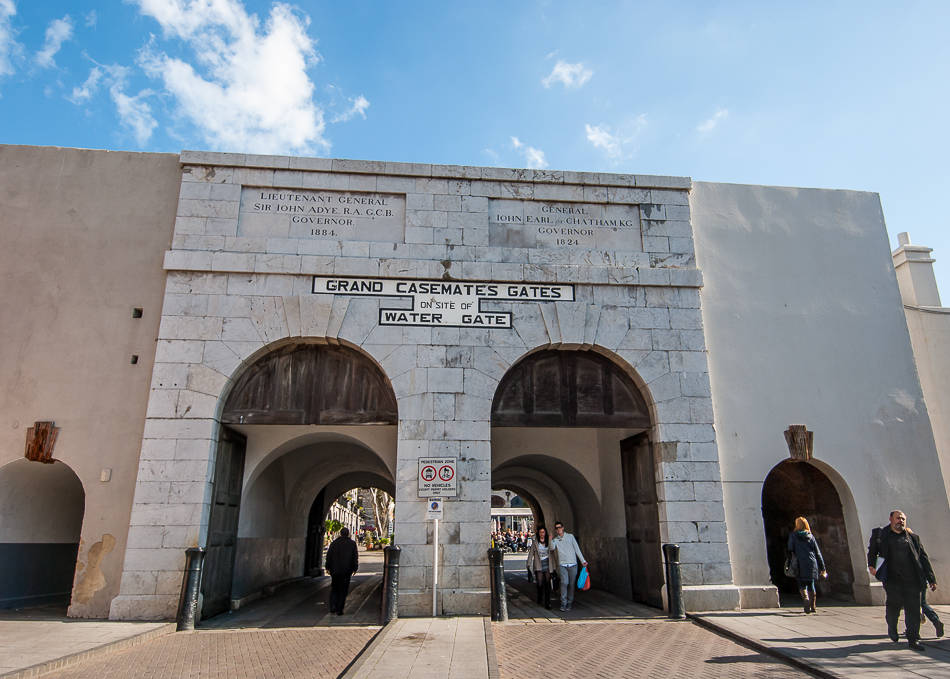 You'll find yourself in the middle of the main tourist haunt of Casemates Square where everyone gathers at any of the various cafes during the day and come for the live entertainment in the evening.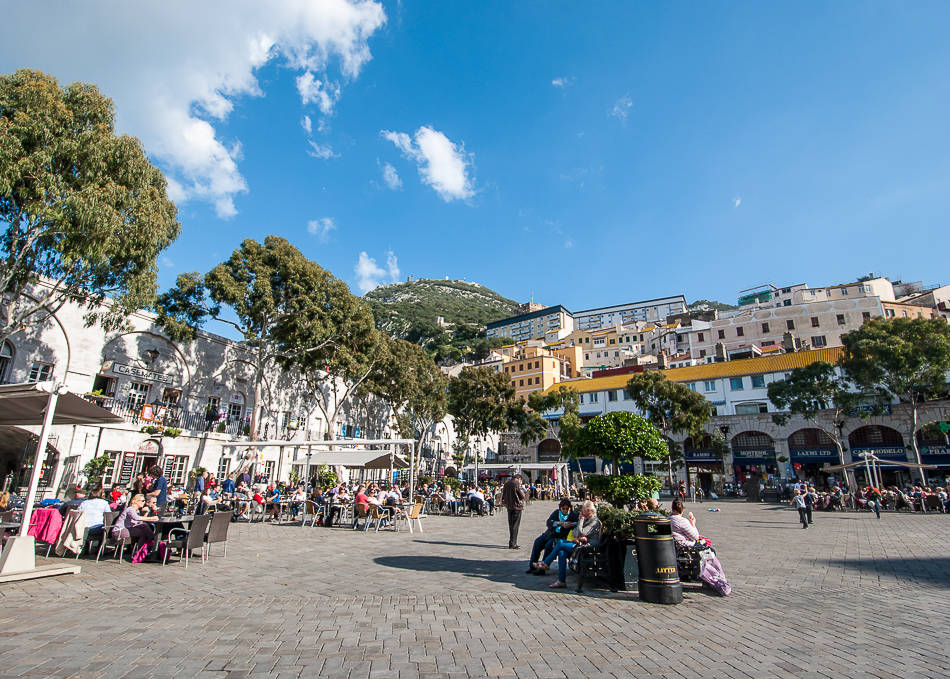 Foodies will appreciate Gibraltar's heritage of Moorish, Spanish and British rulers in sampling all kinds of different dishes within a few feet of each other, whether it's the excellent fish & chips at Roy's Cod Place…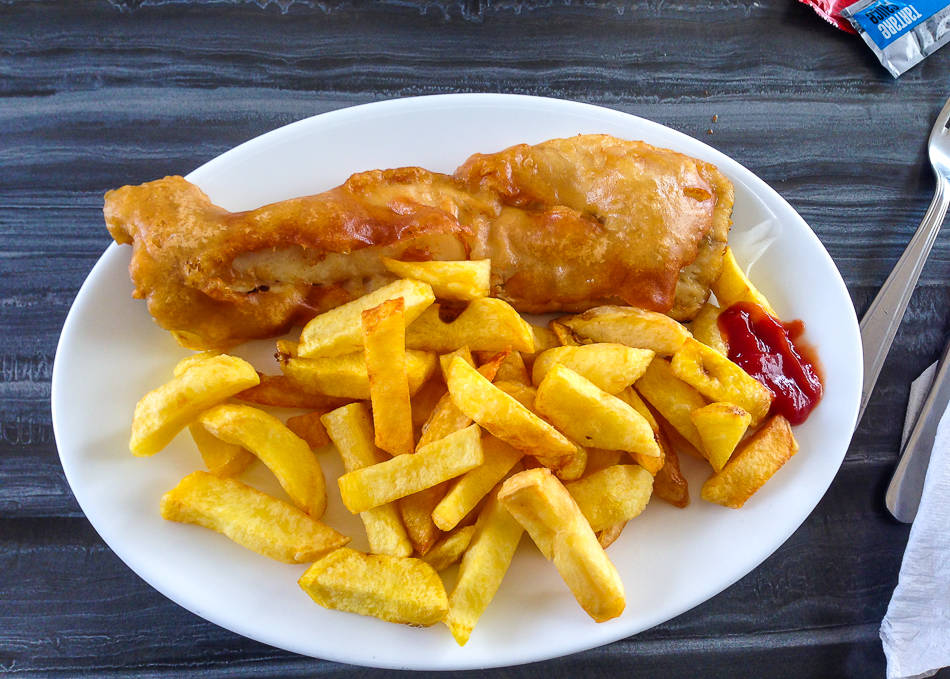 …Spanish tapas at Cafe Solo or grabbing Moroccan sweets from a street cart.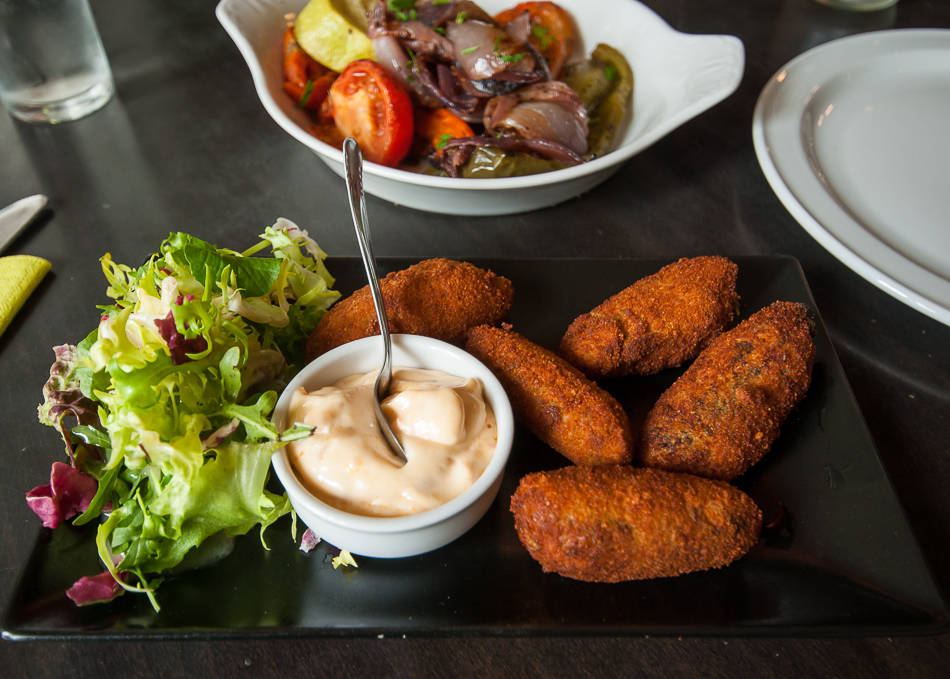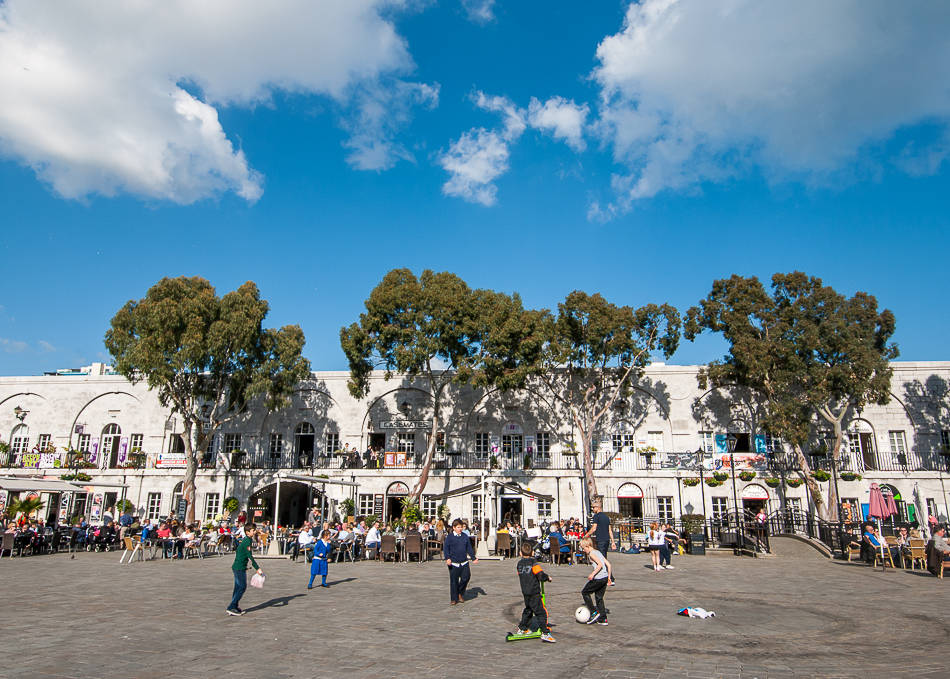 At the end of Casemates Square starts the focal point of town, Main Street, a pleasant and pedestrian stretch that first showcases the VAT-free shopping Gibraltar is known for (think plenty of jewelry, tobacco, and electronics shops) before getting quainter with colonial-style buildings as you go up.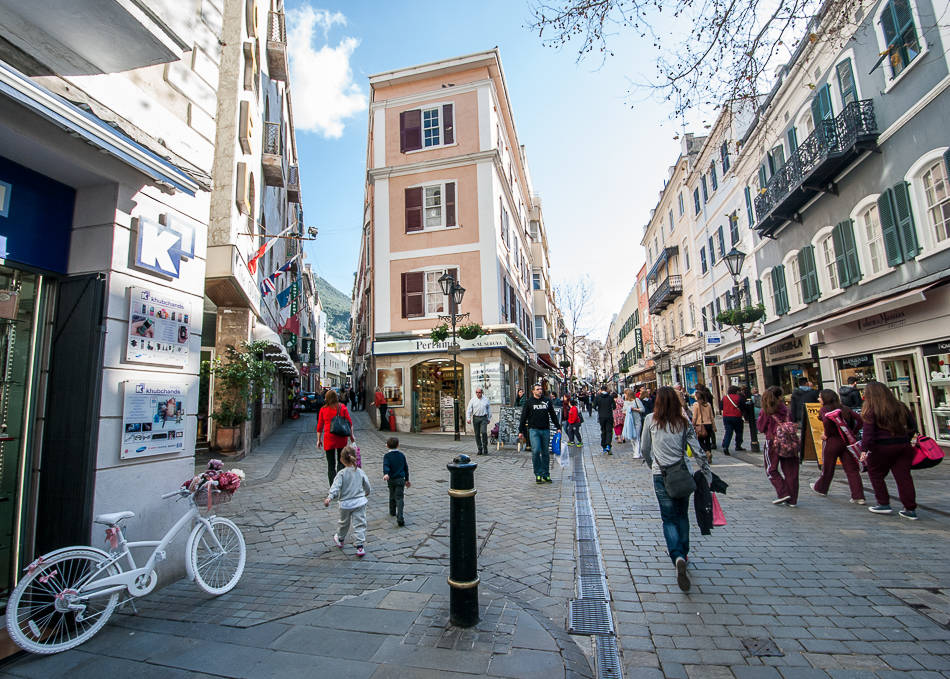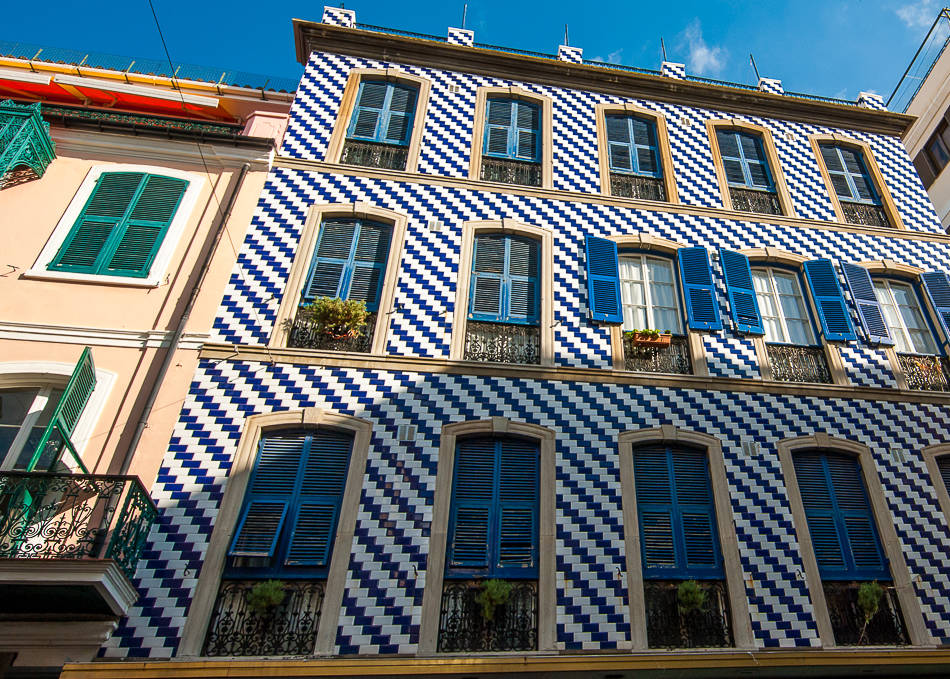 Venture into intricate side streets and lanes for colorful Moorish decorations and a taste of the local life.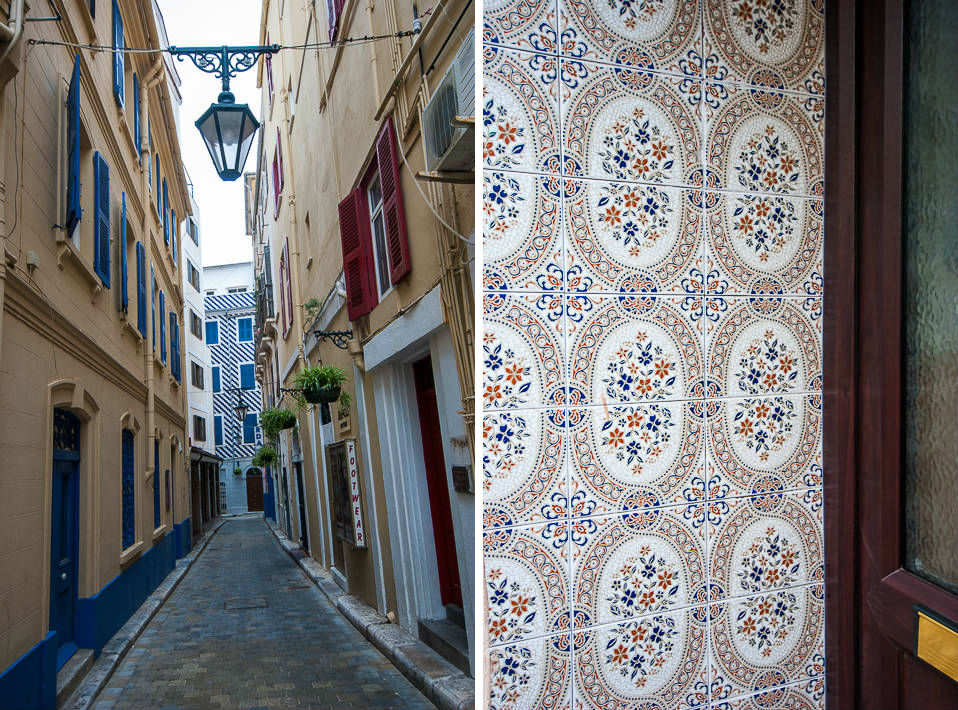 About halfway up Main Street you'll find the beautiful Cathedral of St. Mary the Crowned.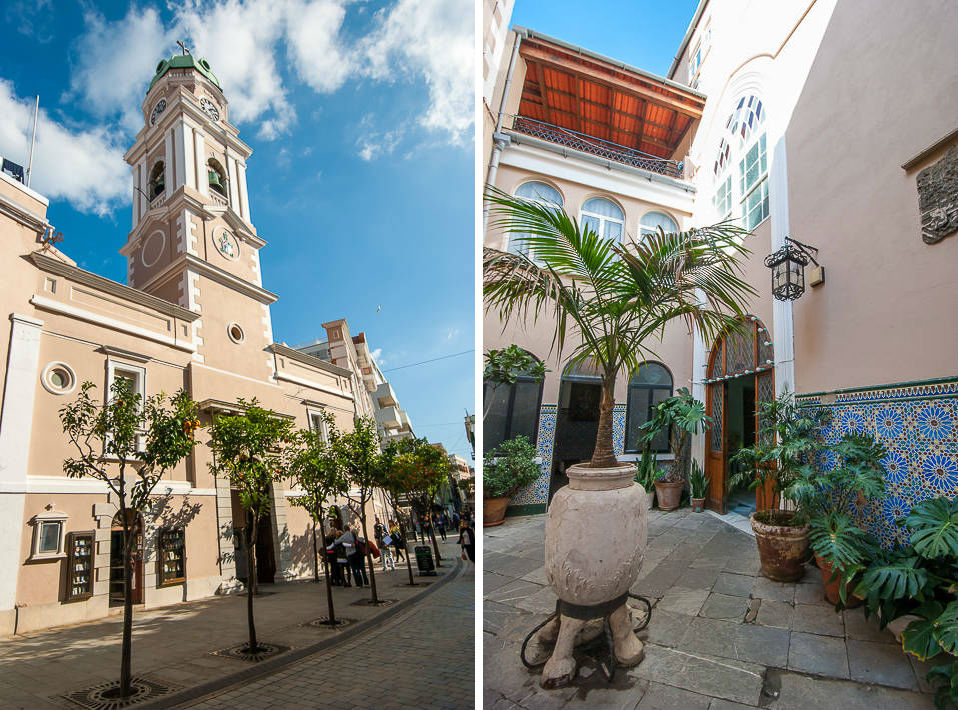 The nearby John Mackintosh Square has been the centre of city life since the 14th century and is home to Gibraltar's Parliament and City Hall.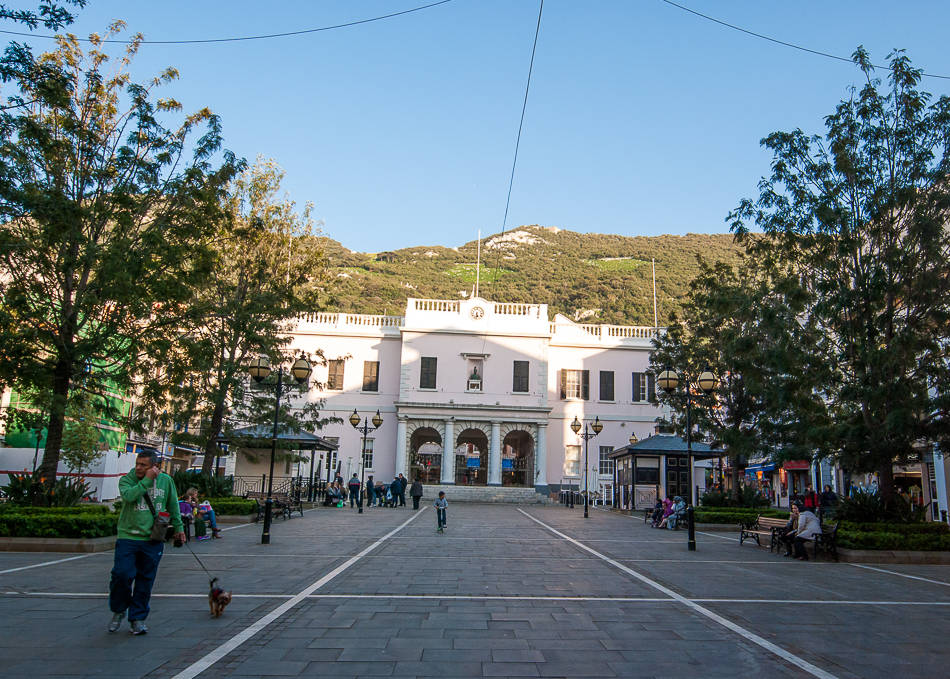 When you'll feel like resting your feet, make a stop at Gibraltar's most famous coffee shop, Sacarello's. The family-owned coffee roasting/restaurant business has been serving the locals for over 125 years from its location on Irish Town, a street buzzing with bars and restaurants that runs parallel to Main Street.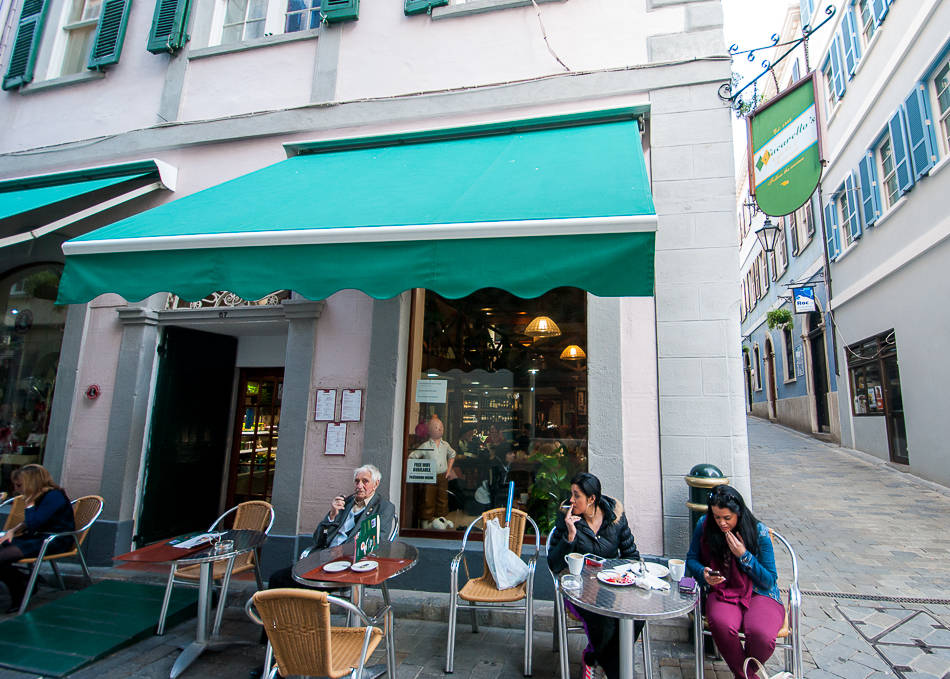 It's famous for its coffee and breakfasts but also quite delectable at tea time with a variety of cakes on offer. I've indulged in a very British Victoria sponge cake for the occasion.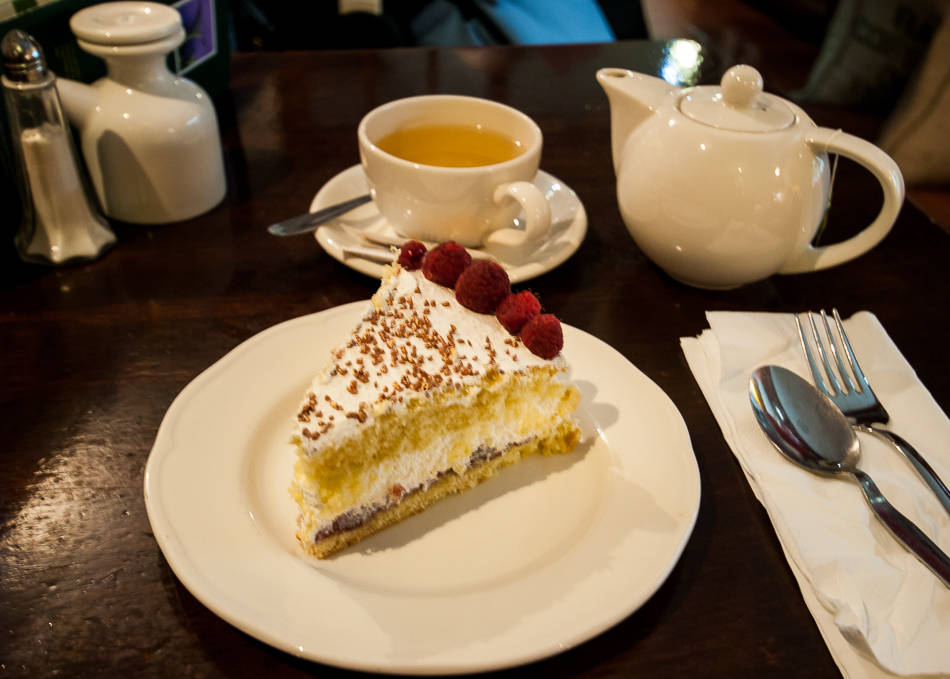 Towards the end of Main Street, shops make space for official buildings such as the Convent Place (the Governor's residence) and more vestiges of an imperial past.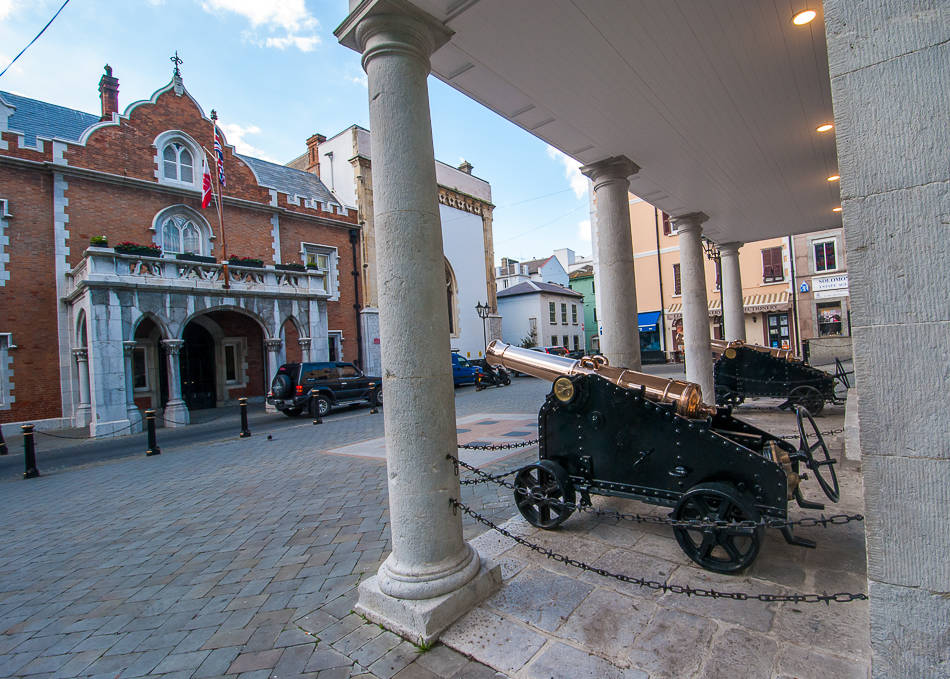 Continuing your route you'll soon arrive on Grand Parade once Main Street ends and next to it the perfect excuse for a quiet afternoon stroll – the Alameda Gardens. Gibraltar's Botanical Gardens boast flora and fauna from all over the world with the majestic Rock Hotel rising above.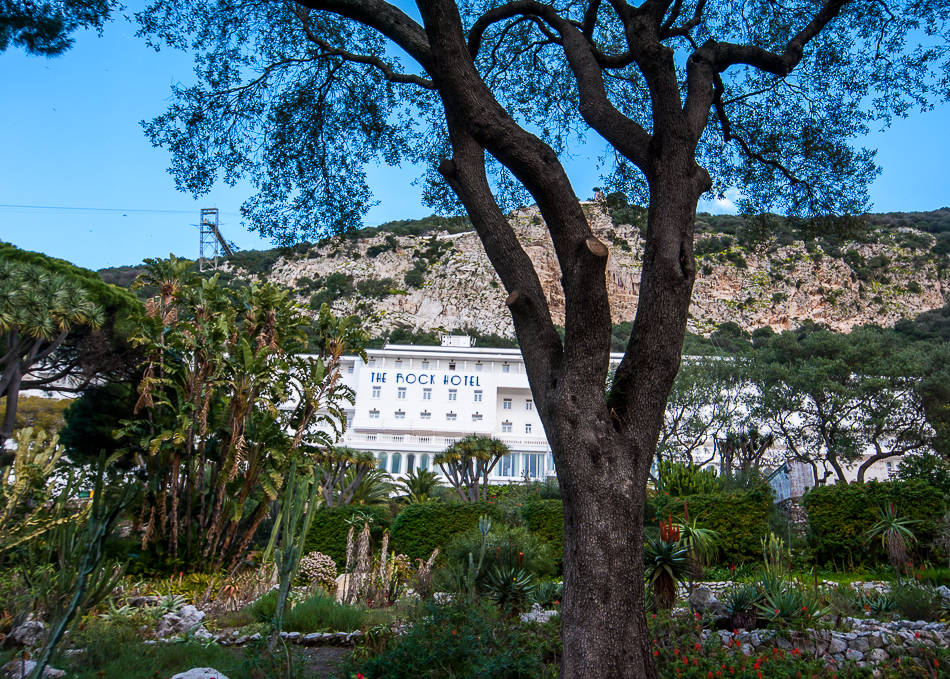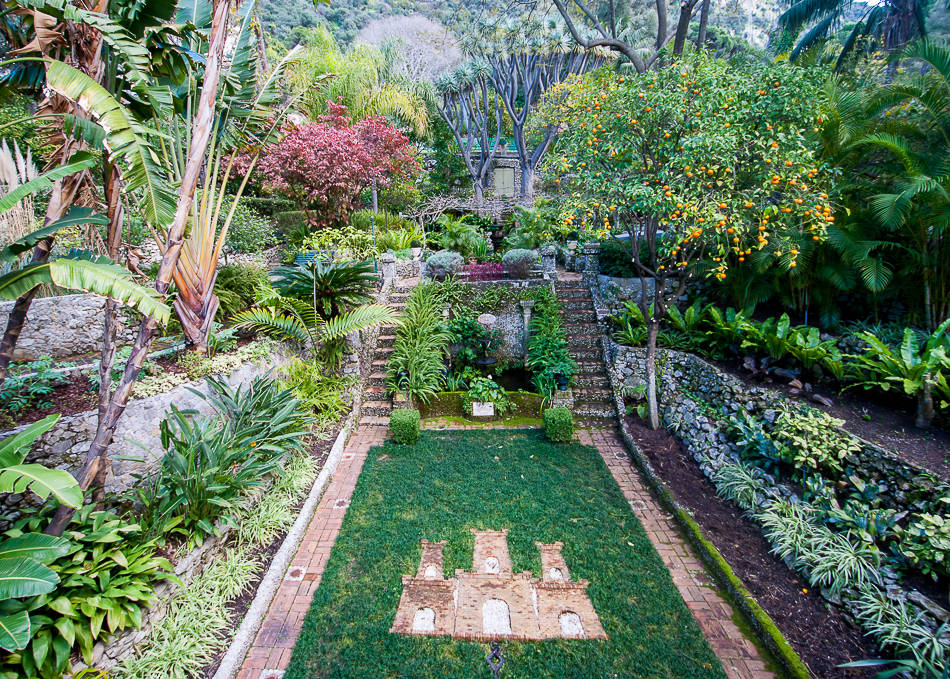 While the town is cute and all, the real reason anyone should come to Gibraltar is to explore the rock itself which is a very unique treat for any nature enthusiast. There is a cable car right by the botanical gardens which is the most direct route to the top, but hiking through the nature reserve is truly the way to do it…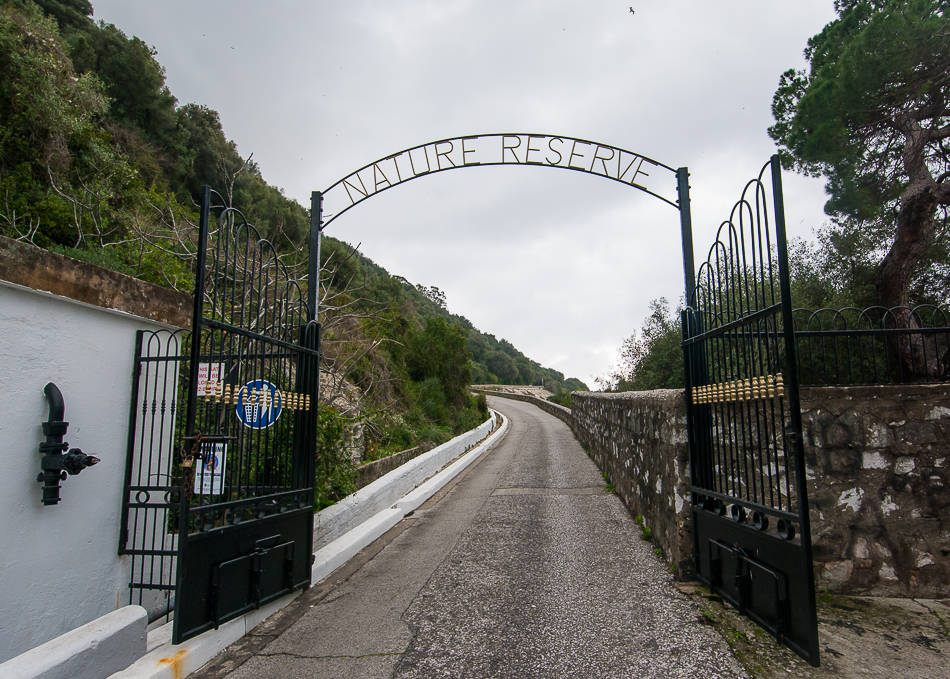 The stimulating walk takes in the unique vegetation and species of migrating birds…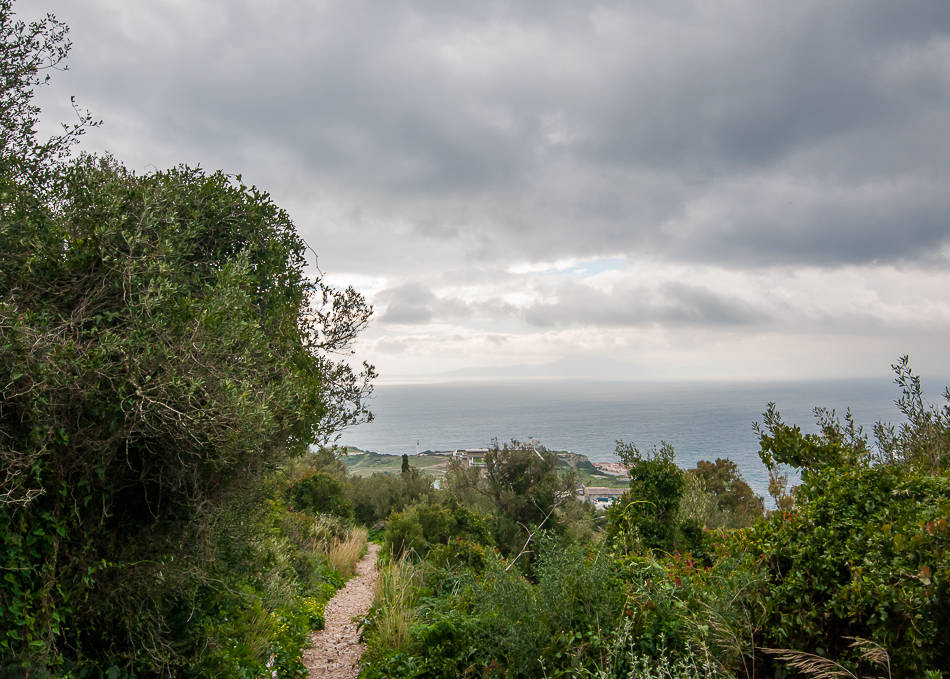 …and that's not mentioning the views which as you go up will only get better and better, showcasing that airport runway you just landed on recently and gorgeous southern Spain.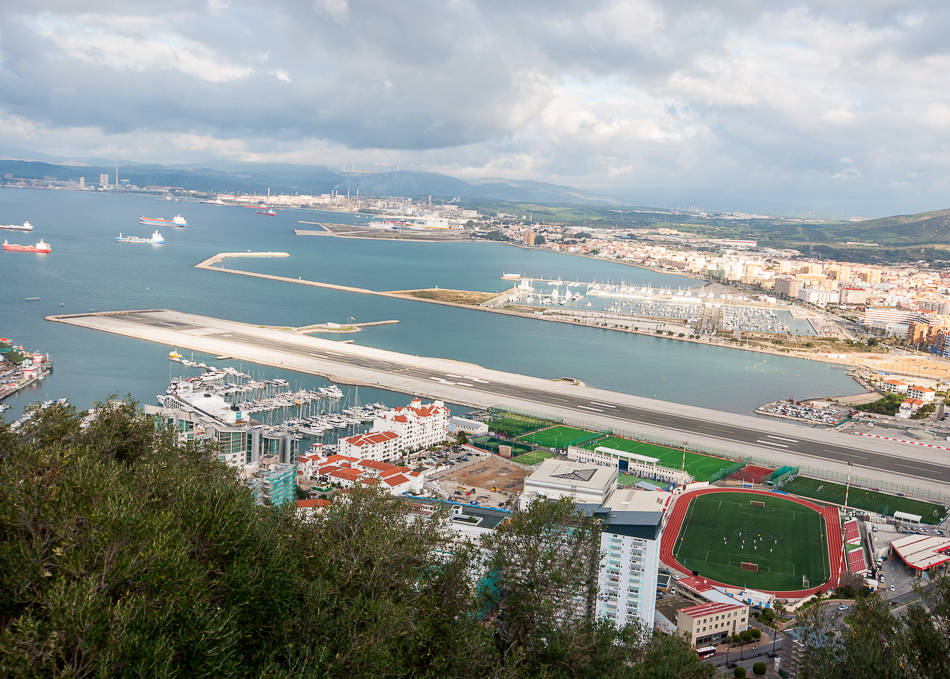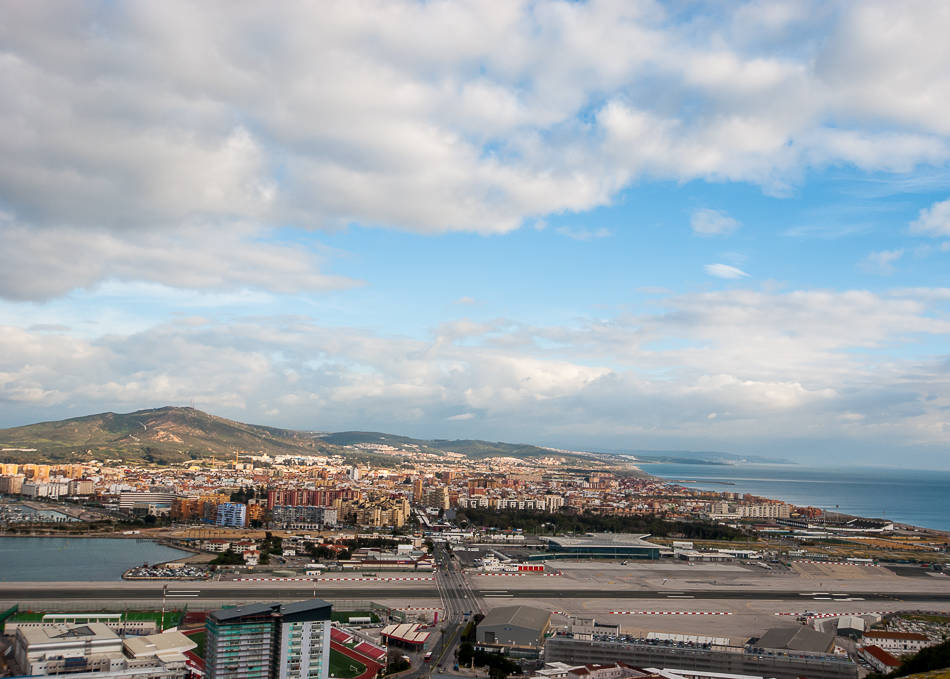 As you go up you'll also encounter the rock's most famous inhabitants – the Barbary Macaques – which act as true rulers of the territory. They're mostly concentrated on the higher slopes though quite a few venture down as far as the lowest part of town.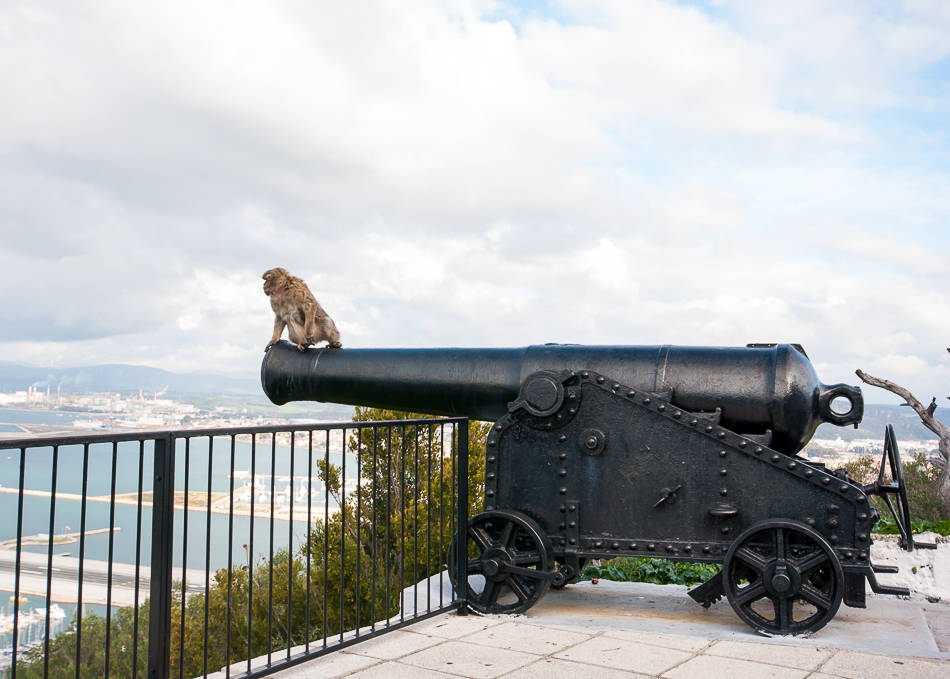 There are a few worthwhile stops on your way up, fascinating remnants of Gibraltar as a strategic military base, such as the Moorish Castle and its Tower of Homage.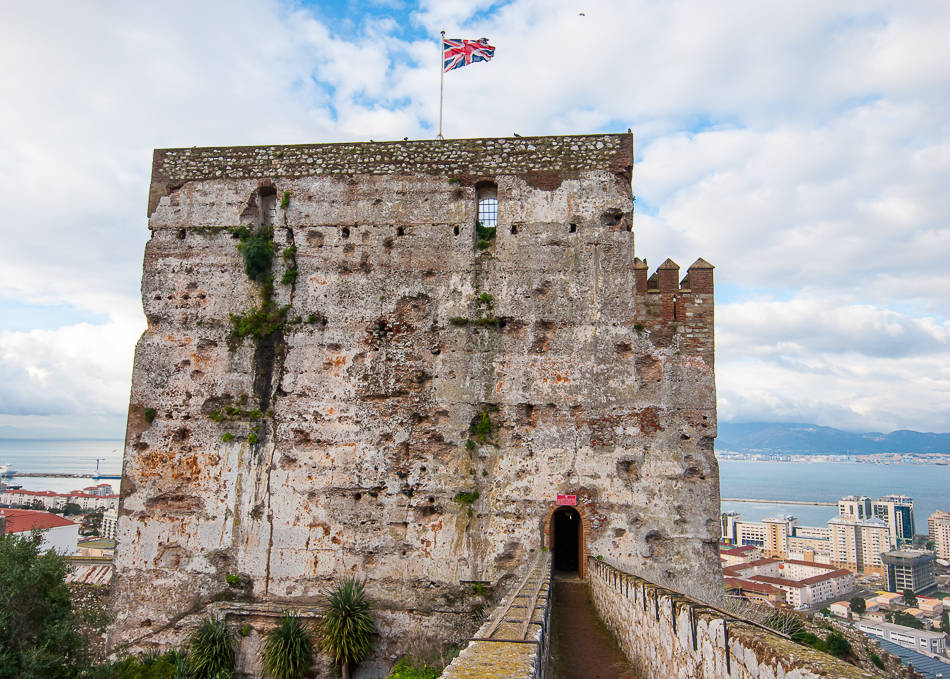 Even more fascinating are the Great Siege Tunnels which are arguably one of the most impressive defense systems anywhere. Hewn into the rock with only the aid of gunpowder and the simplest of tools, they total more than 30 miles in length and make for a pretty historical indoor hike.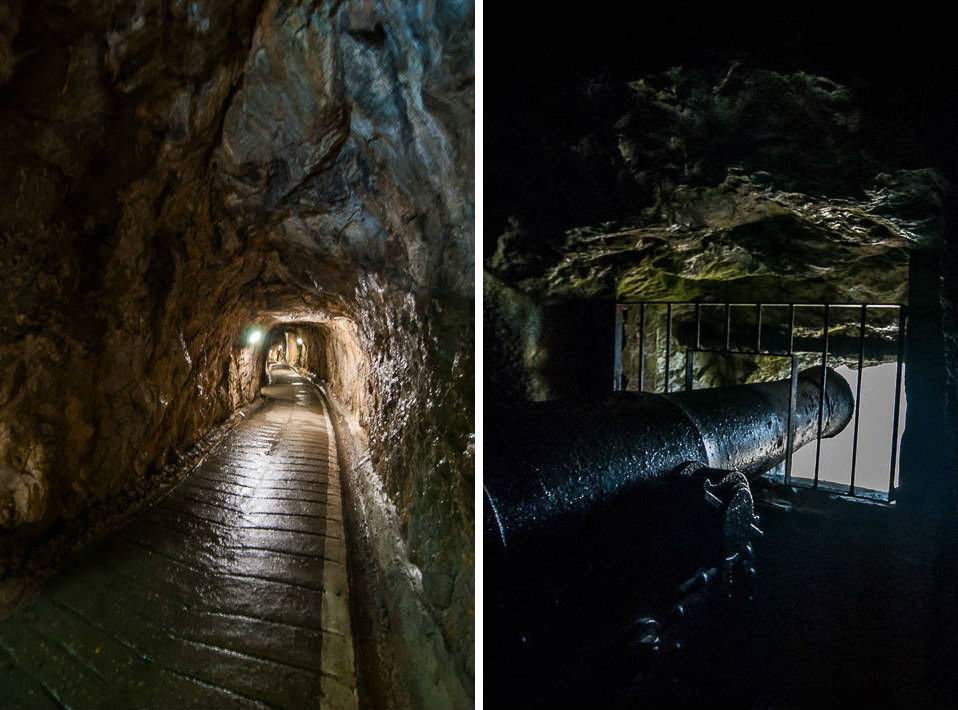 Back out, make your way towards the center of the rock where the last stop of the cable car is for a nice view of the east side of Gibraltar. This is where vacationers soak up the sun on one of the beaches in the warmer months.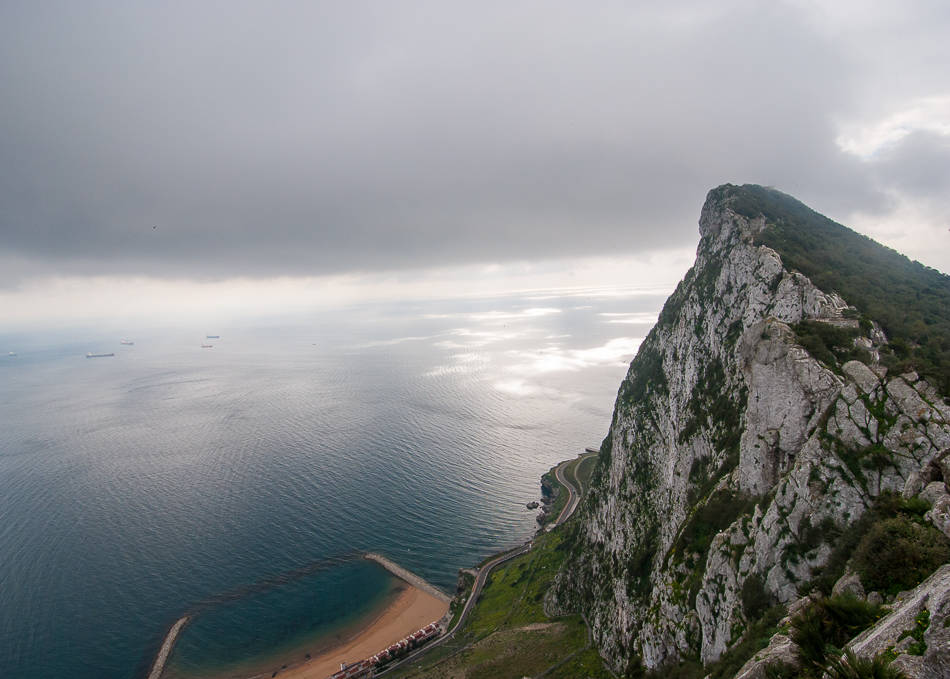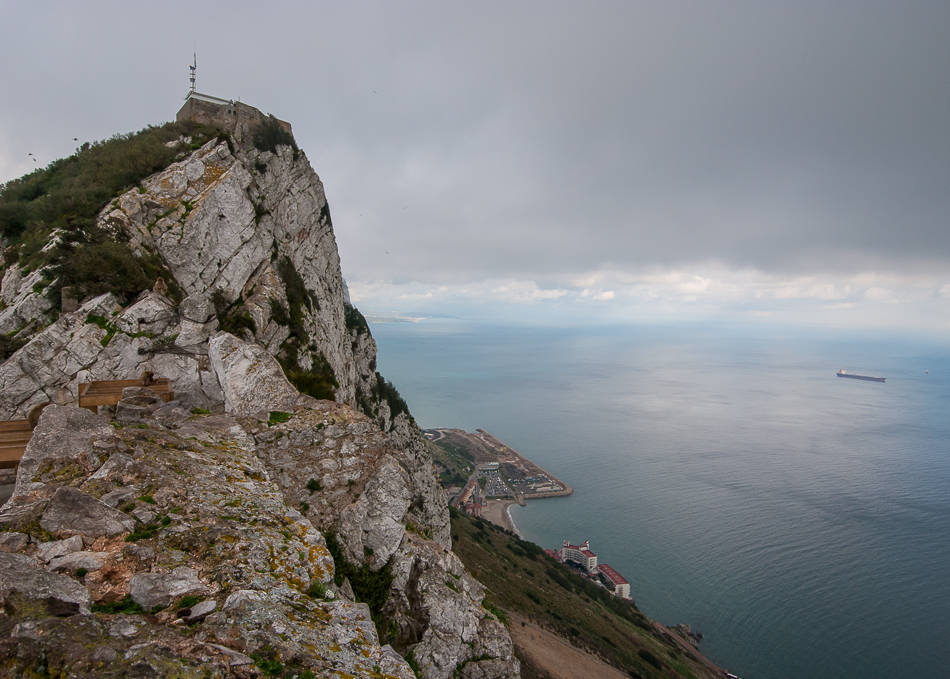 You have now officially entered monkey territory as they outnumber humans at this height and even have their own den where they get fed and looked after.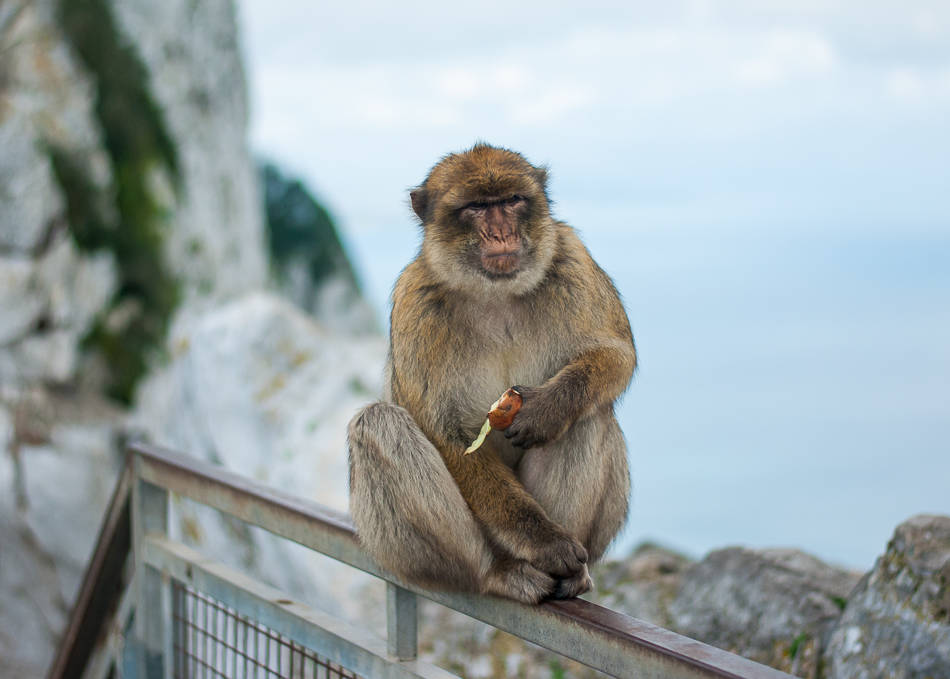 The tailless monkeys are the symbol of Gibraltar, having survived in the rocky wilderness for the best part of 1,000 years.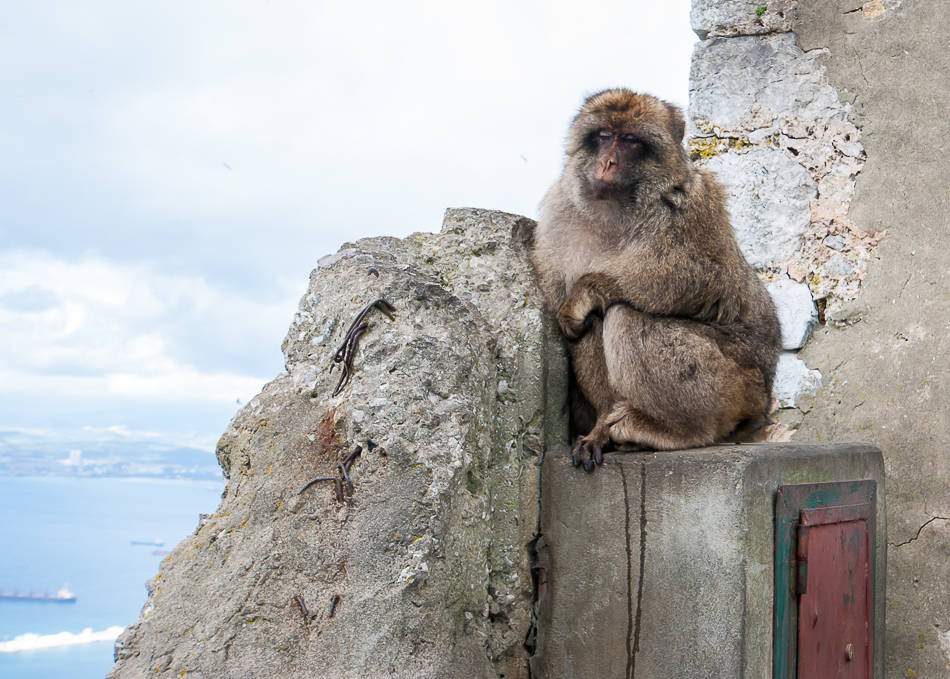 They are now Europe's only colony of free-ranging primates and a favorite of visitors as far as capturing magical photos goes.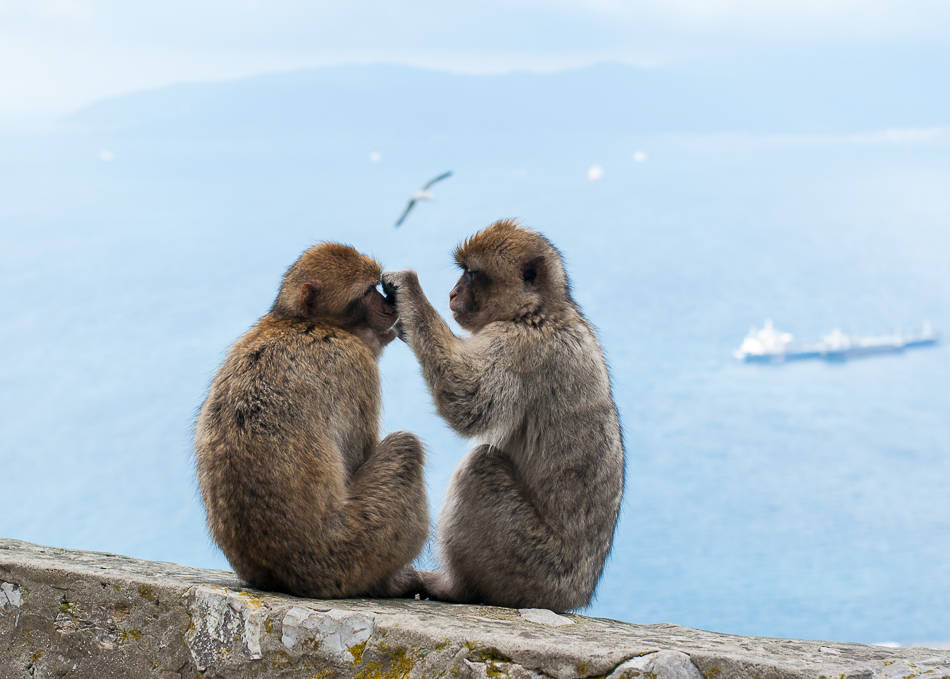 Obviously used to human presence, they'll let you get real close though it is at your own risk… they won't hesitate to grab your purse, food, shiny object or anything else they fancy and warning signs abound as to their occasional aggressive nature.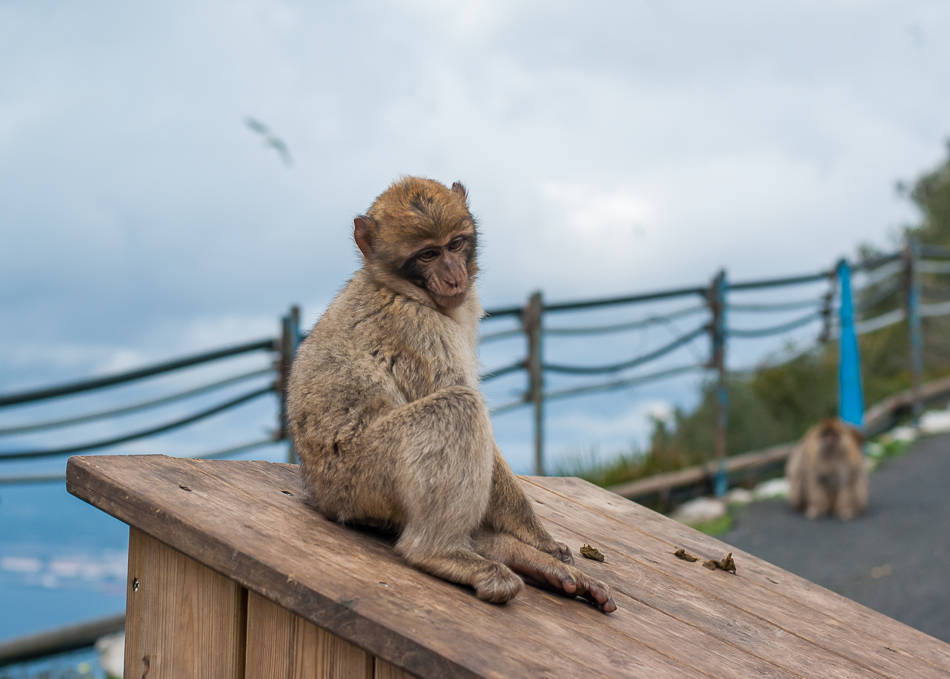 Lucky for me it was lunch time and they were way too busy munching on veggies to pay me much attention.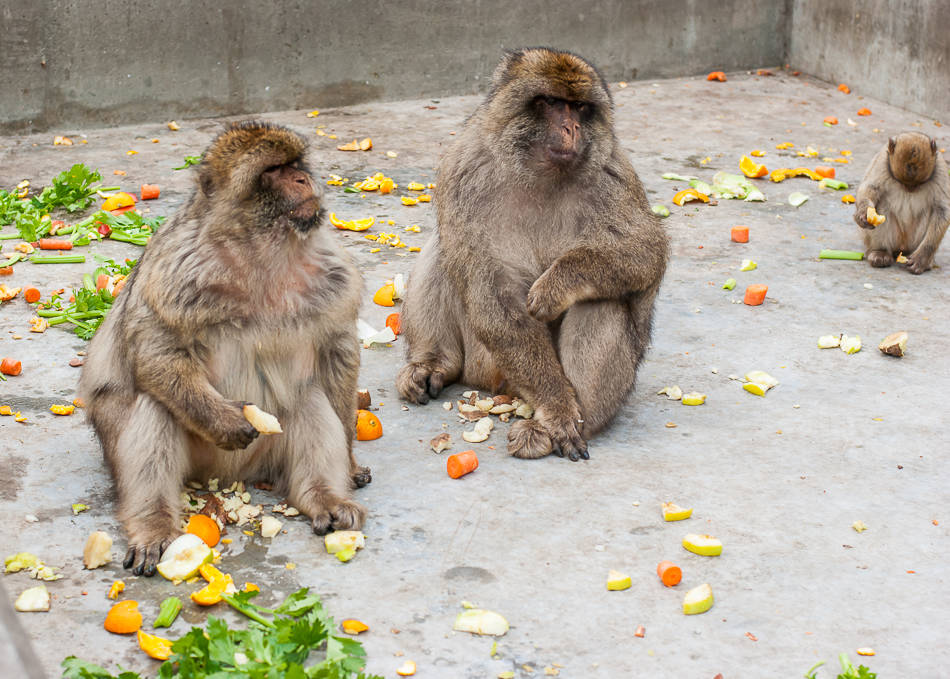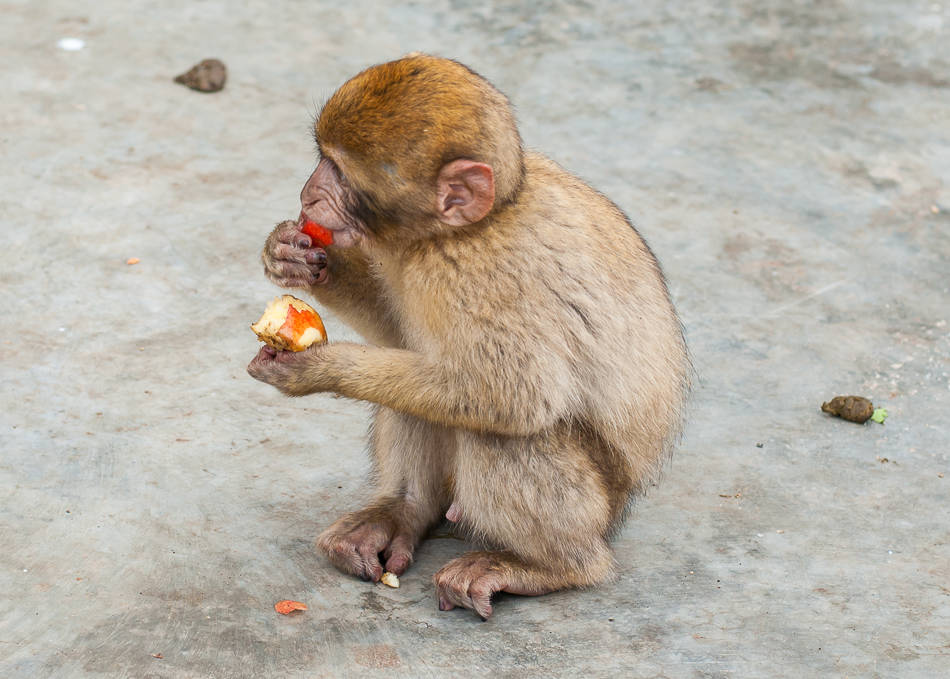 Food coma…?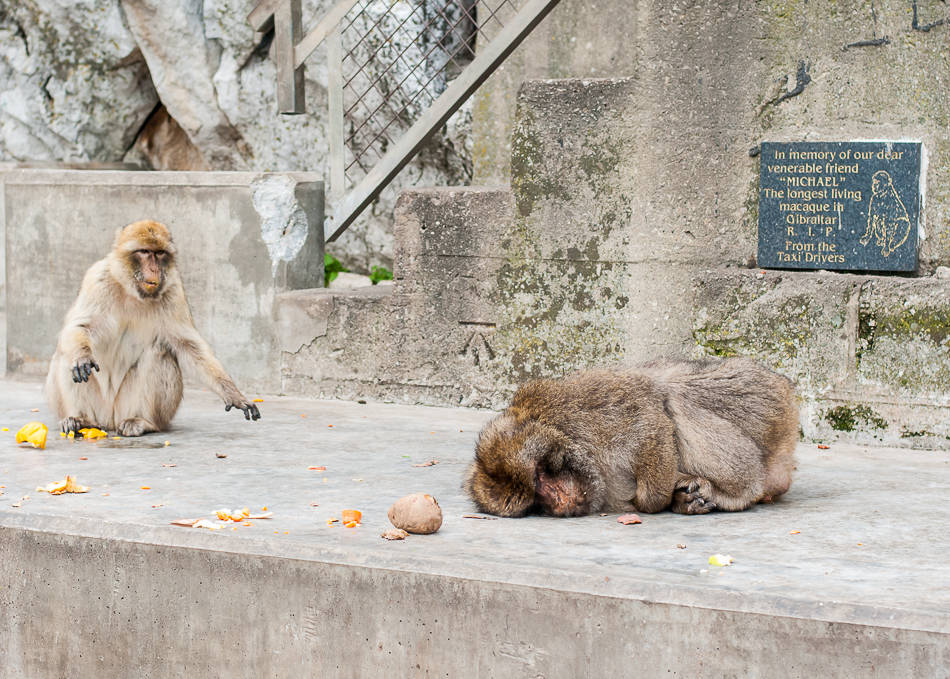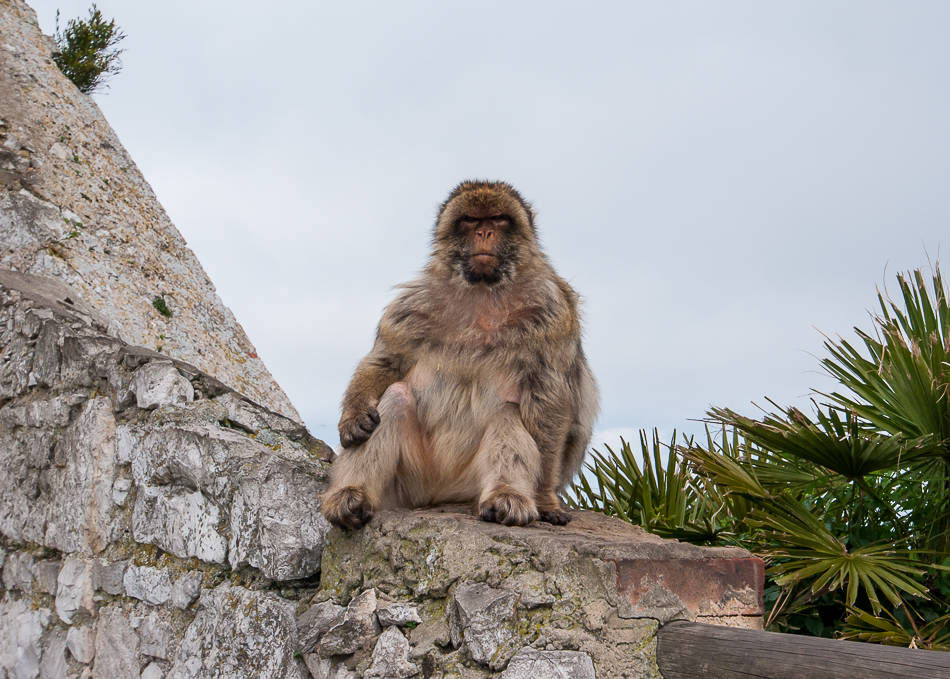 After your thousandth monkey shot, it's time to make your way back down as there is still more to see. A brief visit to St. Michael's Cave is a must as it is one of Europe's most dramatic natural grottoes.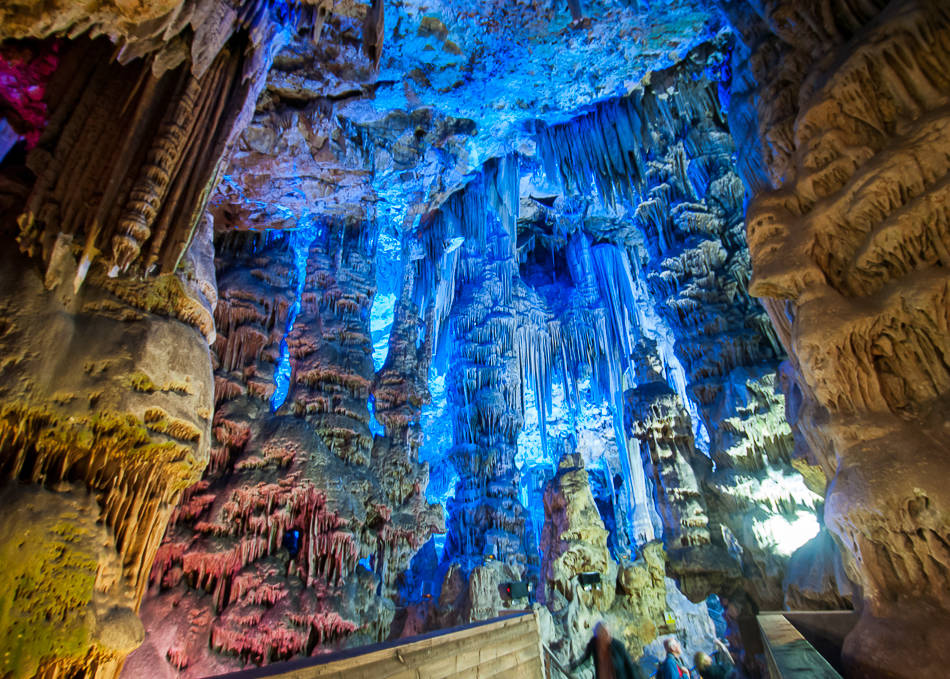 Once fitted out as a hospital during WWII, it is now a unique natural auditorium with an ongoing light and sound display to astound visitors during the off hours.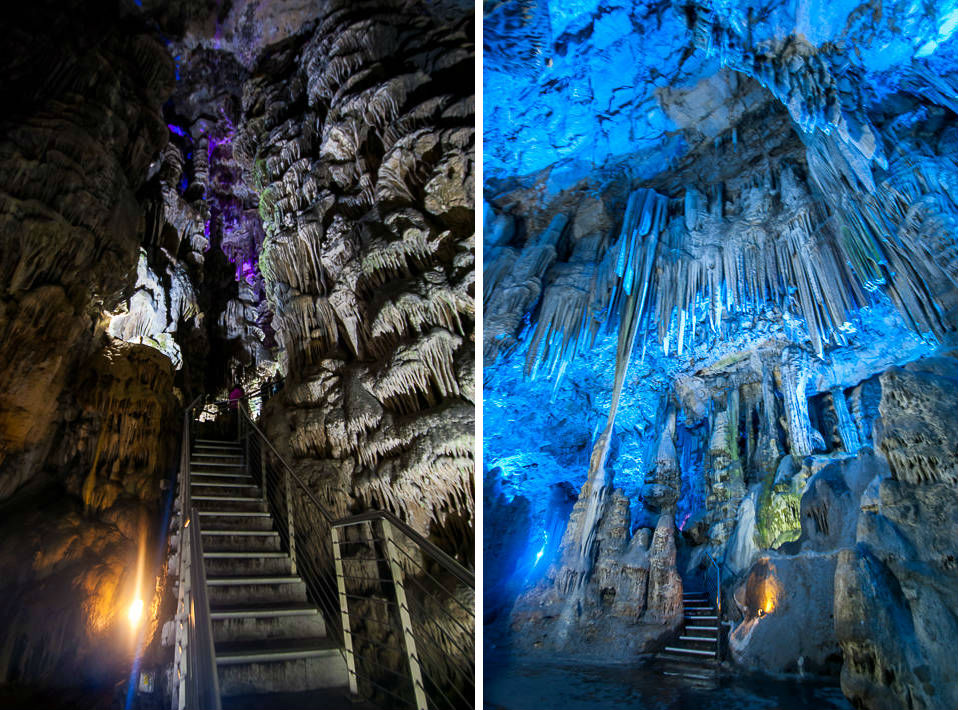 Once you've made it all the way down the rock, head straight to Europa Point at the southernmost end of Gibraltar for its mosque…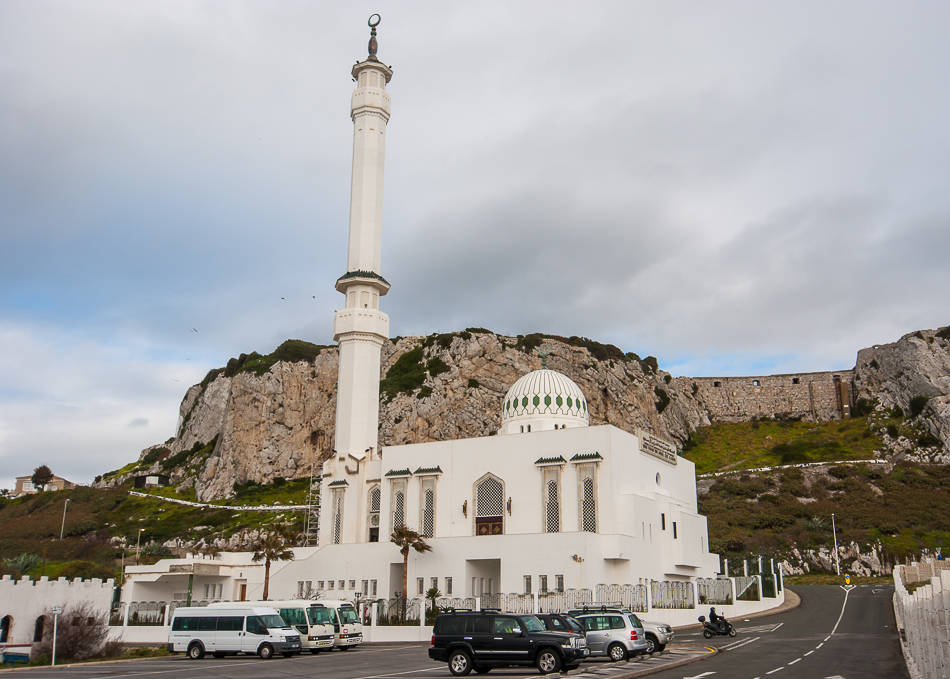 …its lighthouse…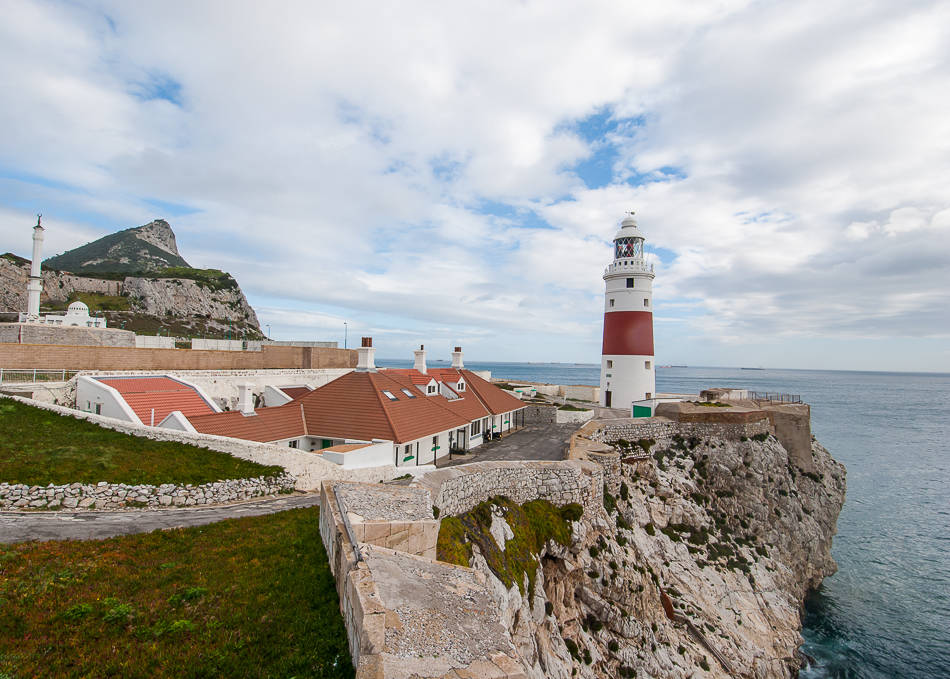 …and its superb vantage point across the strait to Morocco (evidently better on a clear day…!).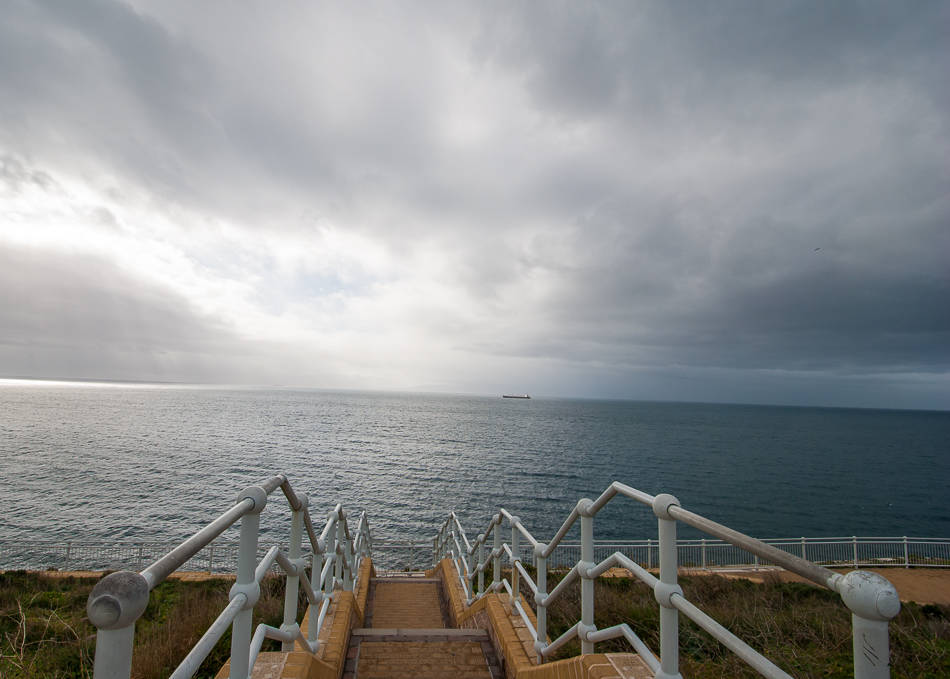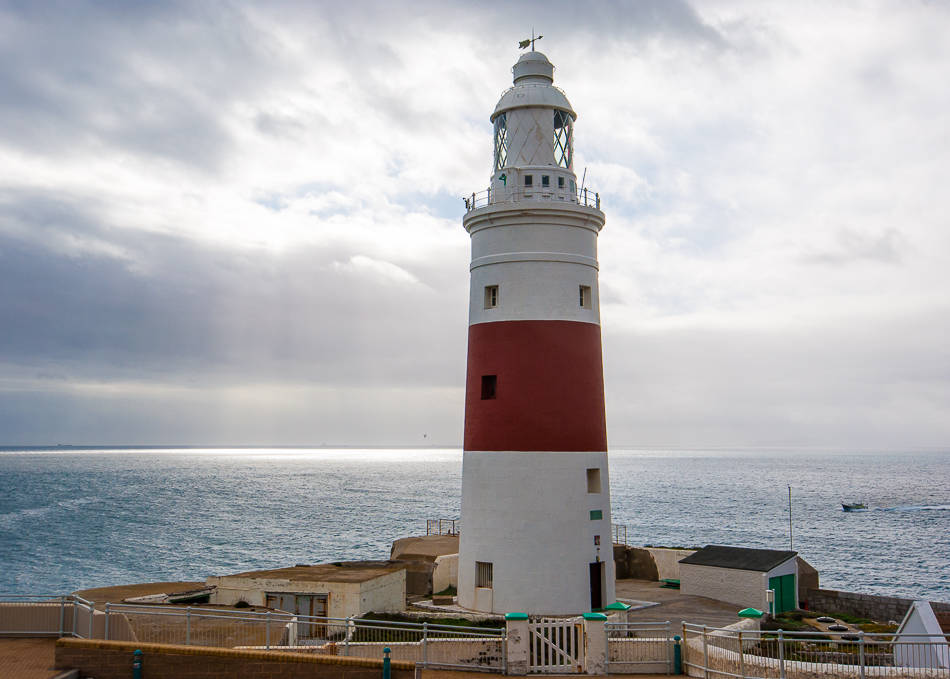 It was a lot of walking and chasing always better views for two days and there was no better ending than that terrace at the airport where you could only let the great limestone monolith fill your field of vision one last time…