Gone are the days when 'upscale' and 'Brooklyn' would rarely be mentioned together with the majority of new Michelin stars being awarded in the borough lately and housing prices soaring to record-breaking heights. It is a new era and restaurants such as Dover are there to fill in a need for refined dining without having to commute to Manhattan… I like to say they succeeded by playing it 'Brooklyn cool', offering luxury goods with no pretension and a lot of flair like the trend-setting Carroll Gardens area they settled in.
The unadorned space feels casual enough but the food is definitely not, thanks to the culinary team behind wildly successful sister spot Battersby, and the only two New York delegates in Food & Wine's 2014 class of "best new chefs." Dover offers a glimpse into French cuisine with incredibly well thought-out dishes at once elegant and generous.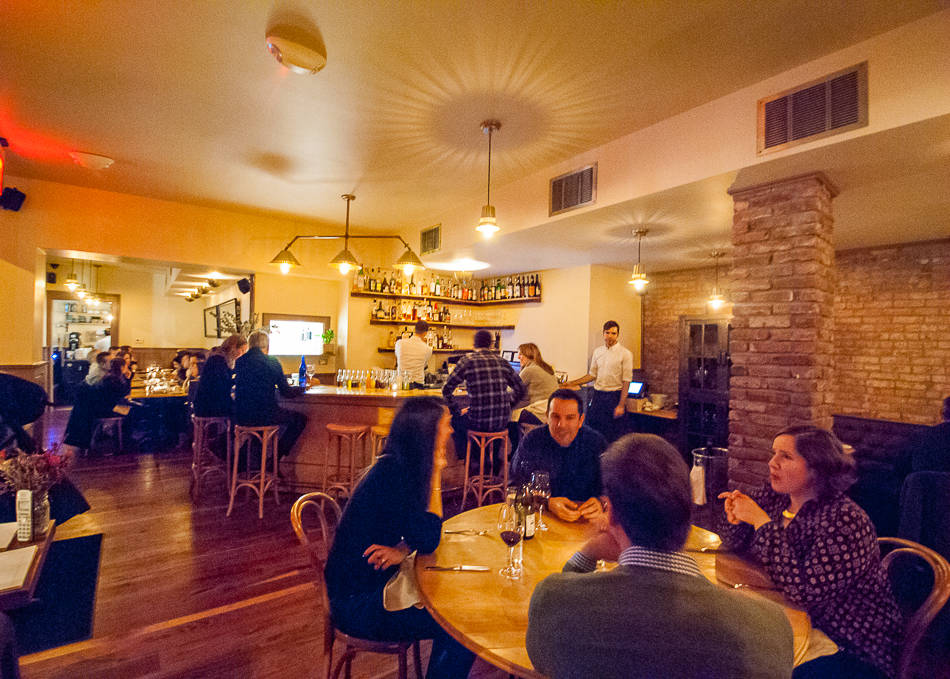 Meals here start with a delectable amuse-bouche, followed by homemade bread and spreads, and end with an equally palate pleasing petit four; the kind of details that really add to the overall experience of eating at an upscale restaurant. The rest will be picked from a changing menu of Raw, Appetizers, Second (seafood) and Third (meat) of which I must say the vegetables and seafood are a shining star.
The roasted cauliflower appetizer was mind-blowing, every bite a mix of crunchy/savory/sweet/soft with the accompanying pistachios, raisins, and anchovy sauce and a good example of the kind of cooking happening here. Maybe not for your local hangout but definitely a great place for the occasional celebration and out-of-towner visits – they'll understand now what Brooklyn has turned into and it's delicious!
Bread service – Italian stecca with fennel crackers and homemade spreads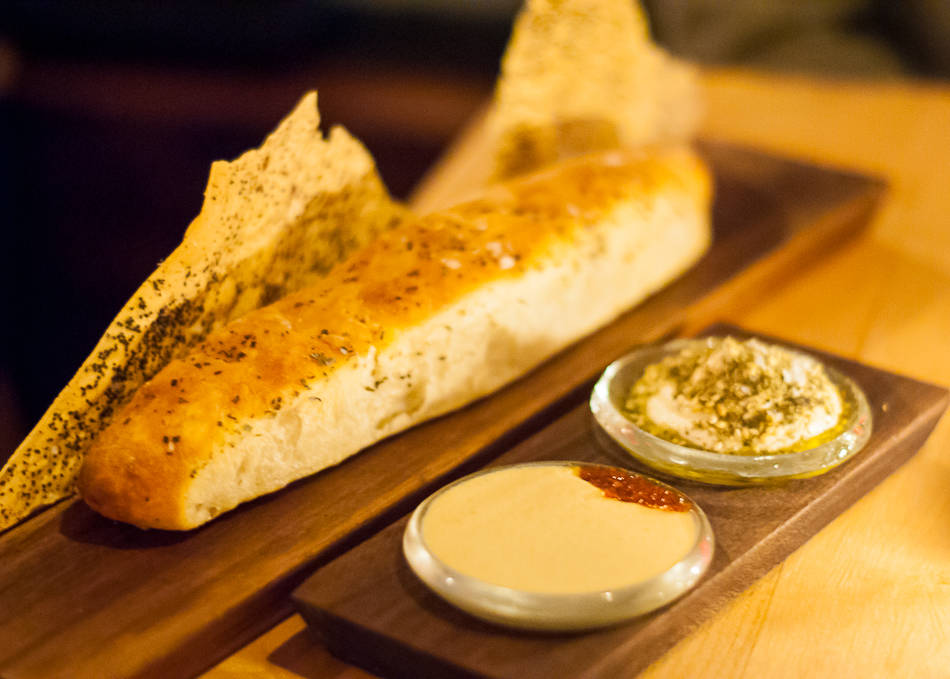 Ceviche of shrimps, scallops, clams, and ginger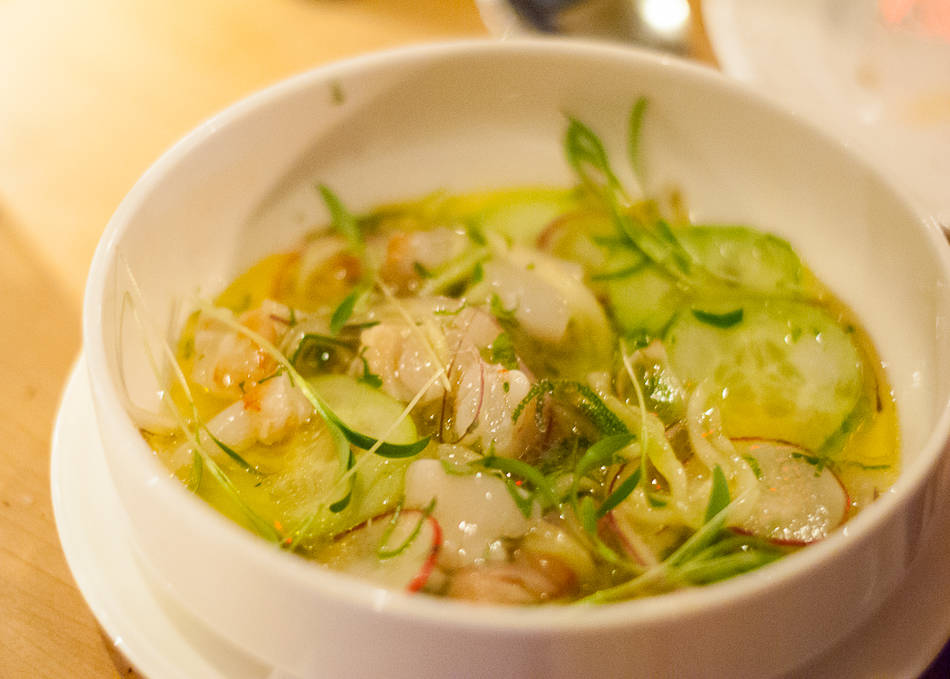 Ruby Red Shrimps – lardo, aji dulce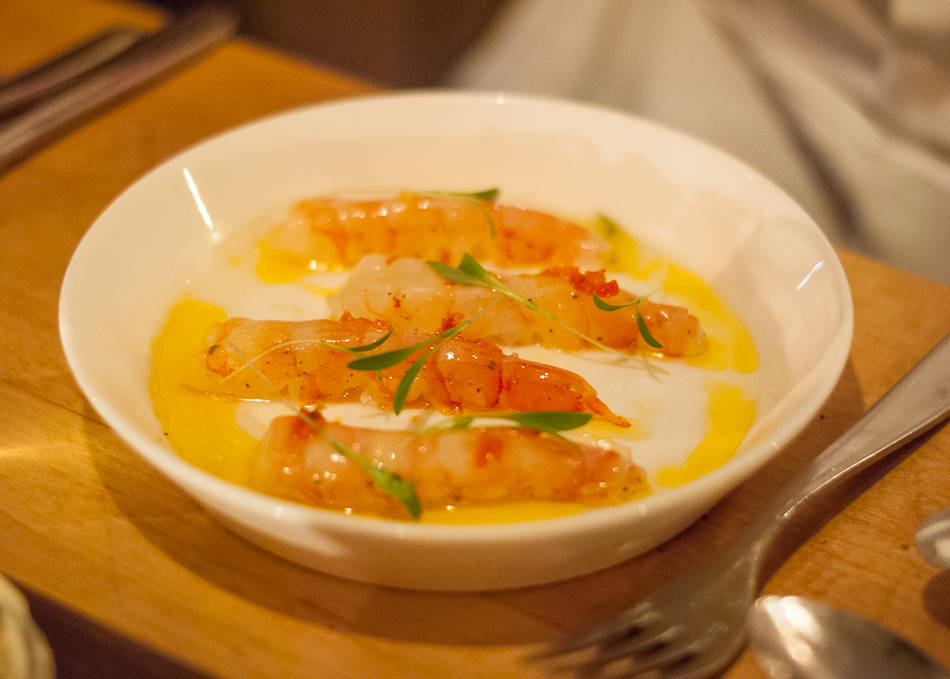 Cauliflower – raisin, pistachio, colatura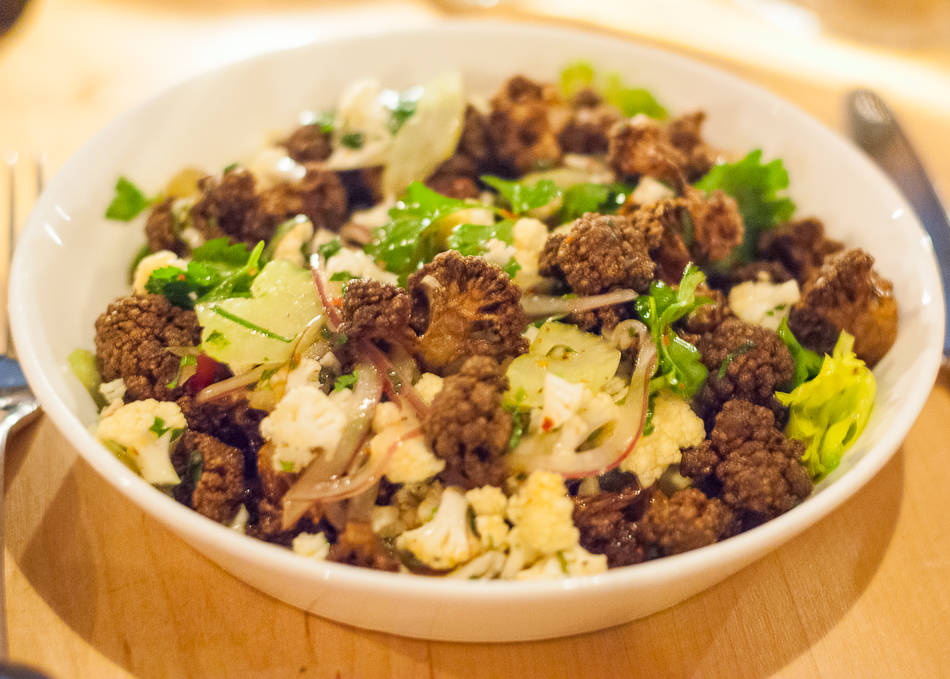 Gem Lettuces – smoked trout, crème fraîche, egg mimosa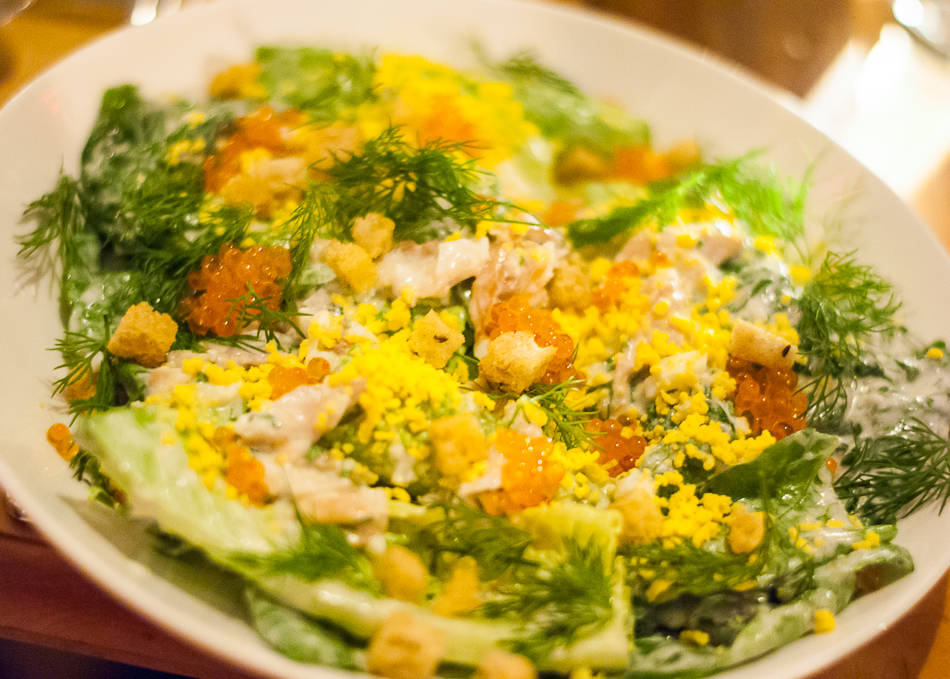 Peconic Bay Scallops – aromatic vegetable broth, spinach, pistachio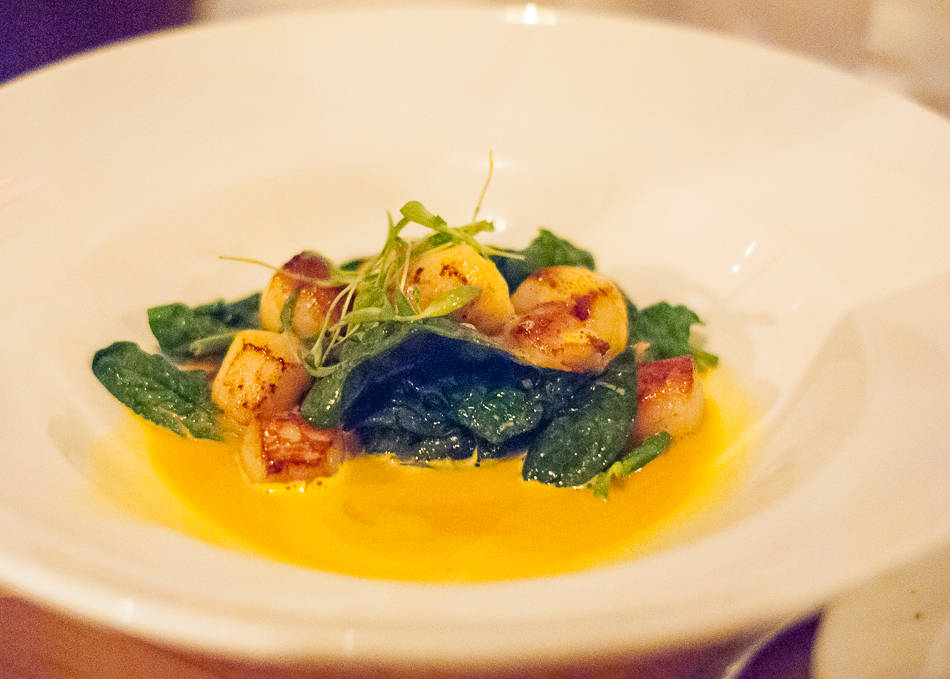 Potato Crusted Cod – fennel, tomato confit, Taggiasca olive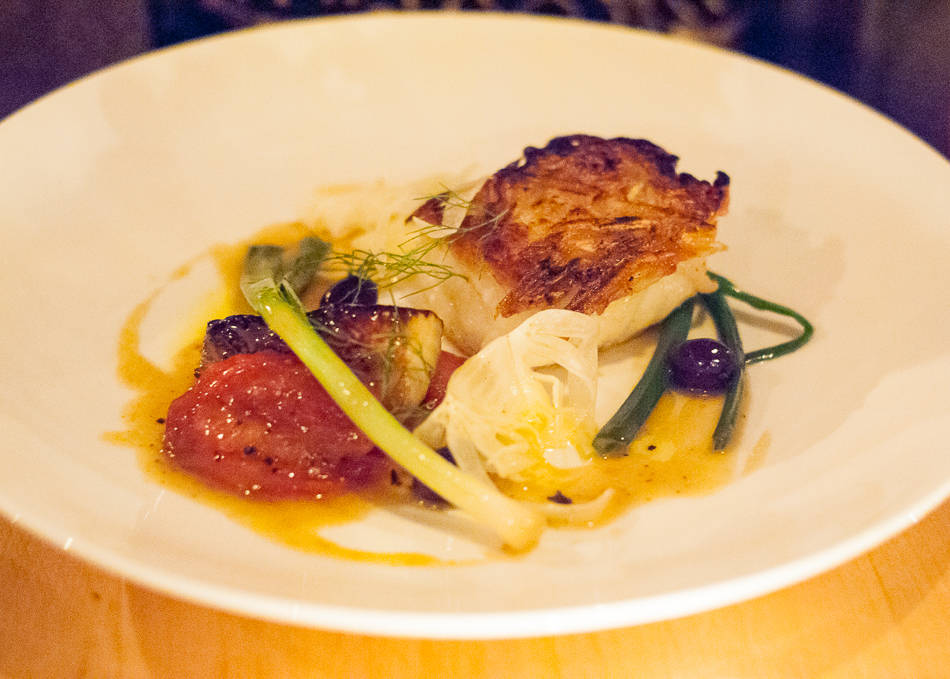 Spaghetti – Peekytoe crab, chile, garlic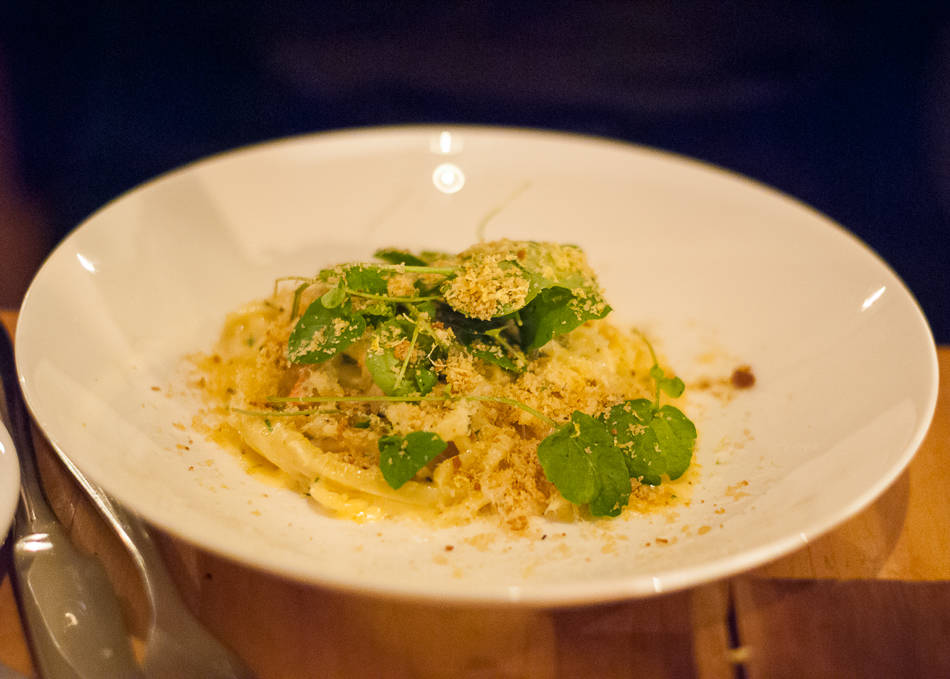 Affogato – chocolate, Fernet Branca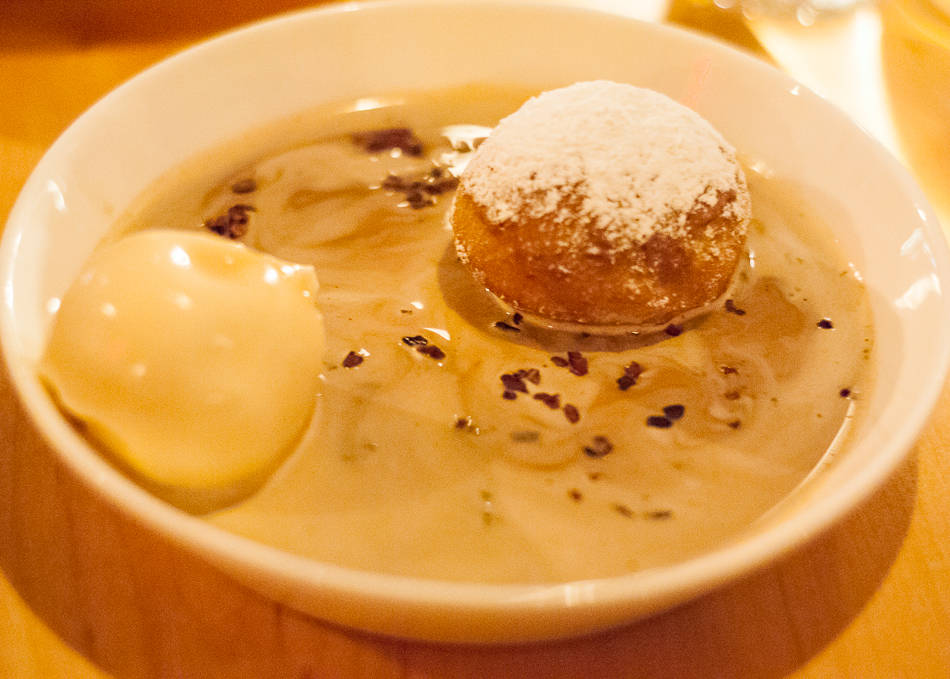 Salted Caramel Tart – Mast Brothers Chocolate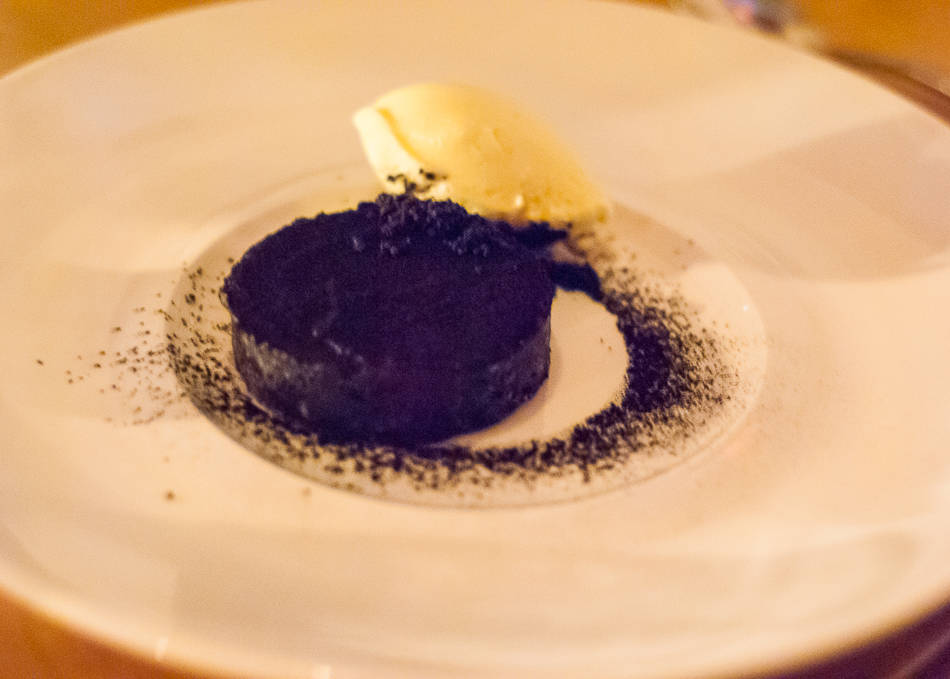 Coconut Rice Pudding – pineapple, pistachio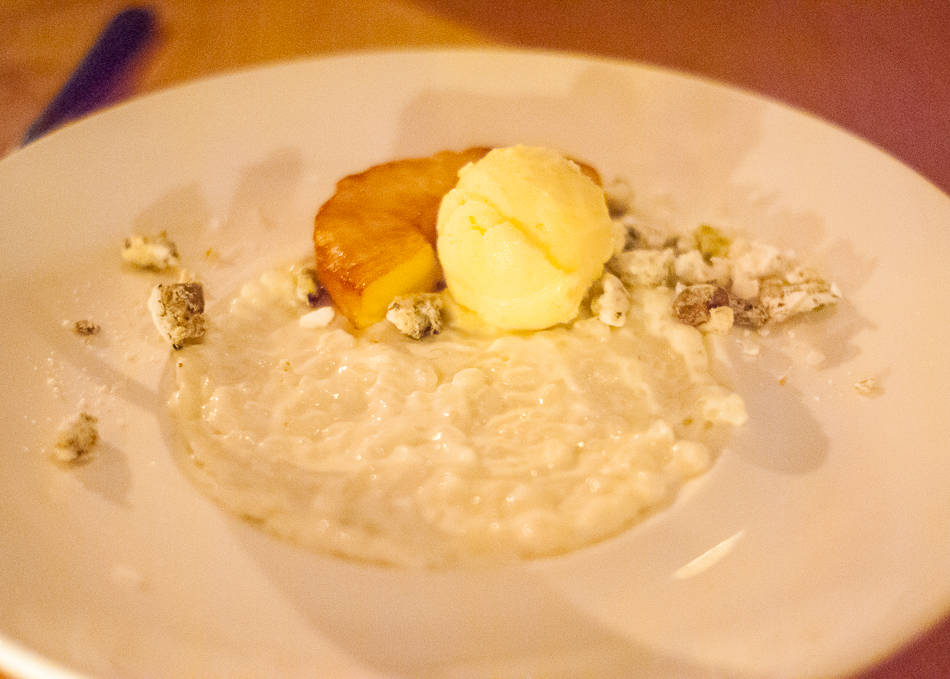 Dover
12 Court St,
Brooklyn, NY 11231
T: (347) 987-3545
Map