Patience is definitely your ally if you plan on eating at Dabbous, and I'd say flexibility doesn't hurt either! The restaurant that has stunned critics and became the most talked about opening in 2012 is still riding the hype wave today which explains why securing a booking can be tricky. Two years and a couple of failed attempts later I finally scored a coveted table at 8:30pm on a Tuesday evening, as good a night as any to see if Dabbous is as phenomenal as it's cracked up to be.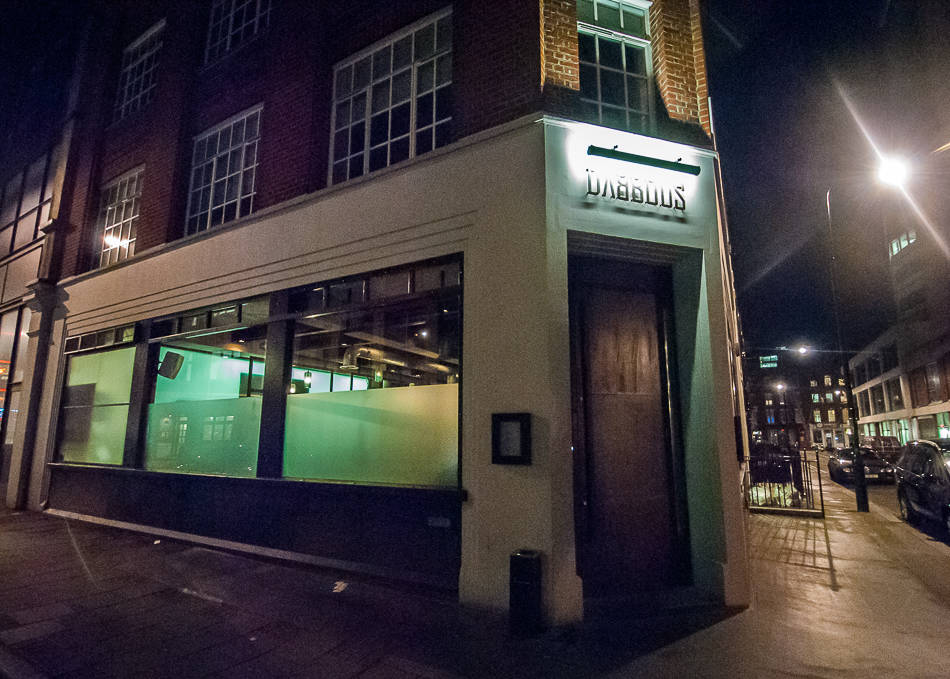 It is! Sitting on a quiet corner in Fitzrovia, the sheet metal front door will let you into a rather raw and industrial interior, not necessarily what you expect for such a high-end restaurant but it works perfectly here. I'd advise arriving early to get a drink in their downstairs bar which must be one of London's best hidden gems and a wonderful way to start your evening with one of their inventive cocktails.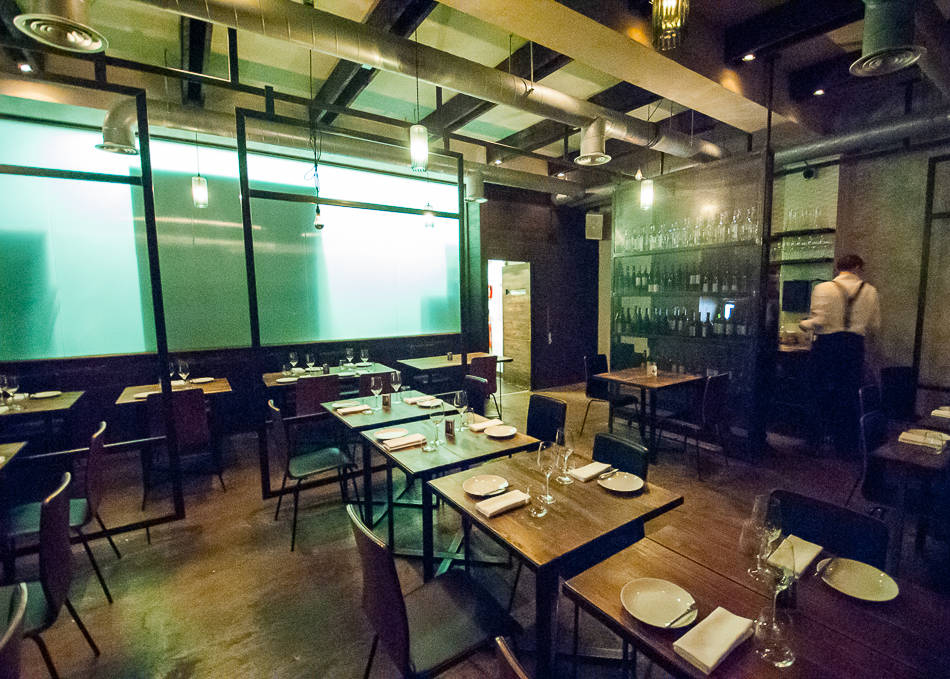 As for the food, there is no 'a la carte' but only a choice between a set menu of 4 courses for £52 and a tasting menu of 7 courses for £64 which really is value for money in London! We opted for the set menu only because the dishes appealed to us more and we were not disappointed. The Modern European cuisine is made up of small and seasonal plates, a familiar sight now thanks to restaurants like Noma and the somewhat recent foraging trend it sparked. Yes there are plenty of herbs here which lend a clean flavor to the light and at times complex dishes and everything presented is delicate in its looks as much as its taste. It's a very pleasant contrast to be eating such sophisticated dishes amidst the industrial decor and I felt the kitchen's creations were in that way shining as brightly as they deserved.
Home-cured goose with fenugreek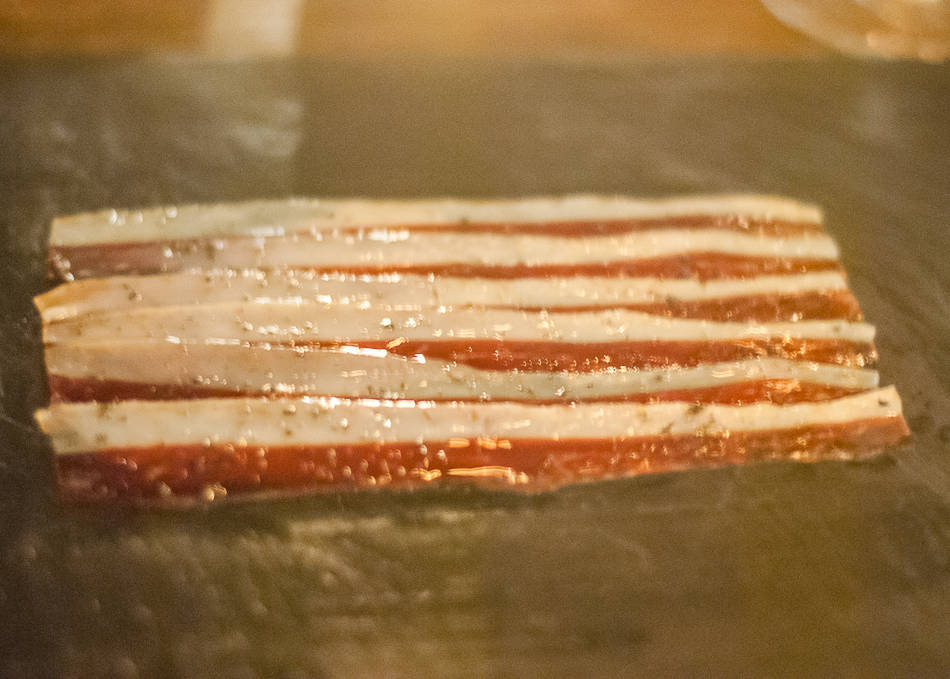 Barbecued octopus with cassava, sesame & violet mustard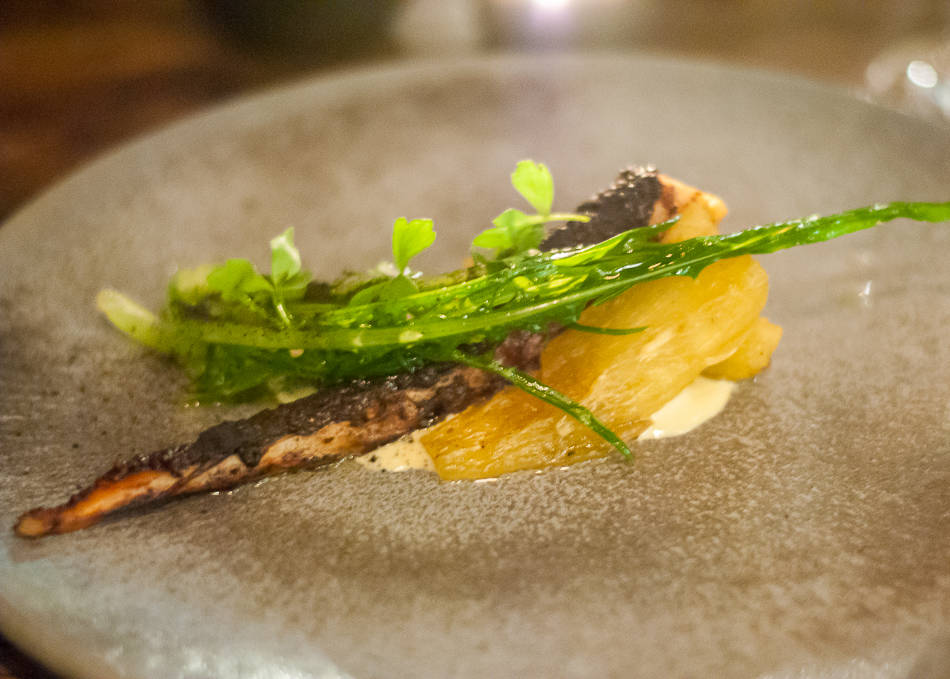 Glazed pig's cheek with hispi cabbage, clover & sage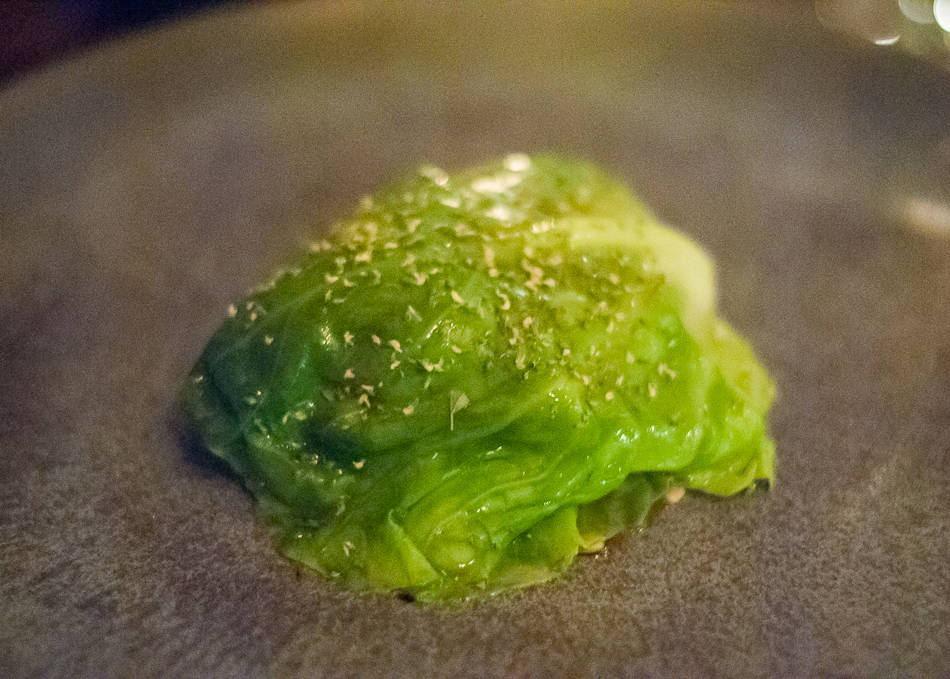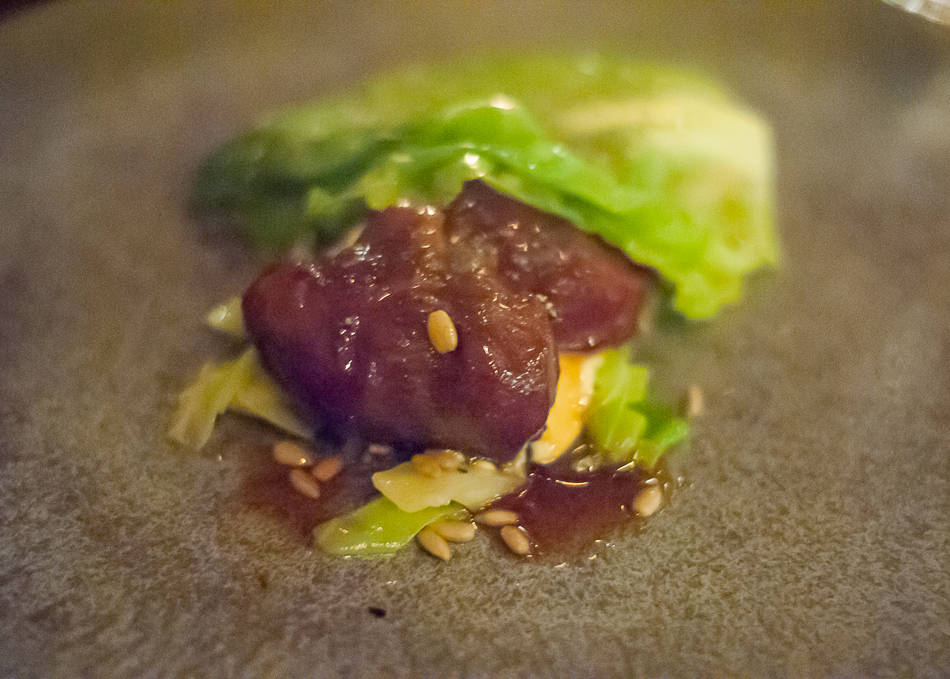 Chocolate-soaked brioche with pecans, azuki beans & barley malt ice cream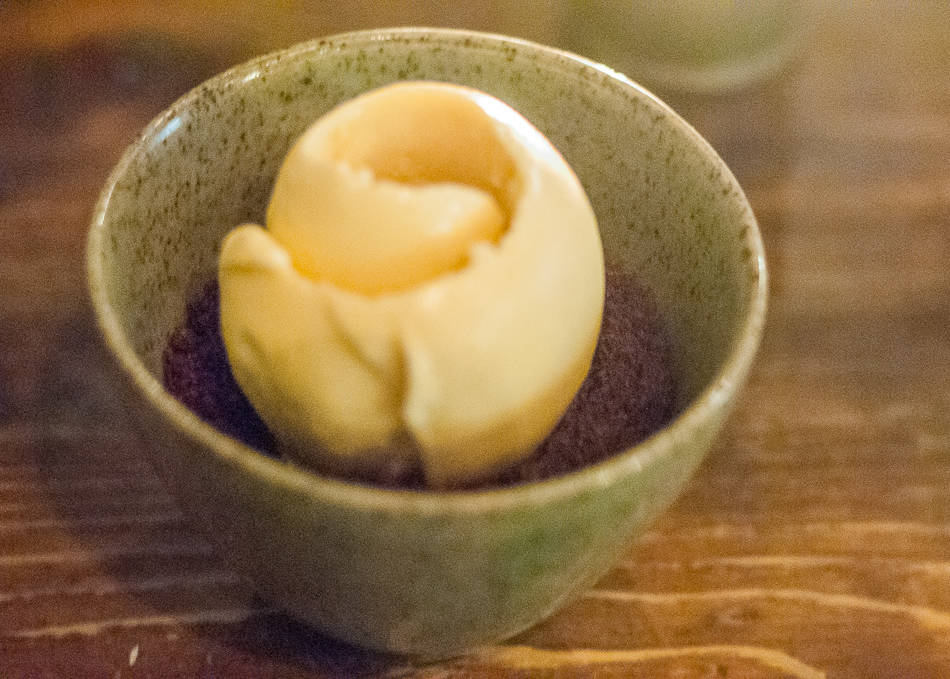 So get on the booking wagon now if you want your chance to eat at Dabbous this year, it truly deserves the accolades it got!
Dabbous
39 Whitfield Street,
London WIT 2SF
T: +44 20 7323 1544
Map