Mendoza is known as one of the great wine capitals of the world with more than 1,500 wineries spread out between the three main wine regions of Lujan de Cuyo, Valle de Uco and Maipu, and its enviable position in the middle of the Andes mountains makes it ideal for a holiday filled with wine, food, and outdoor adventures.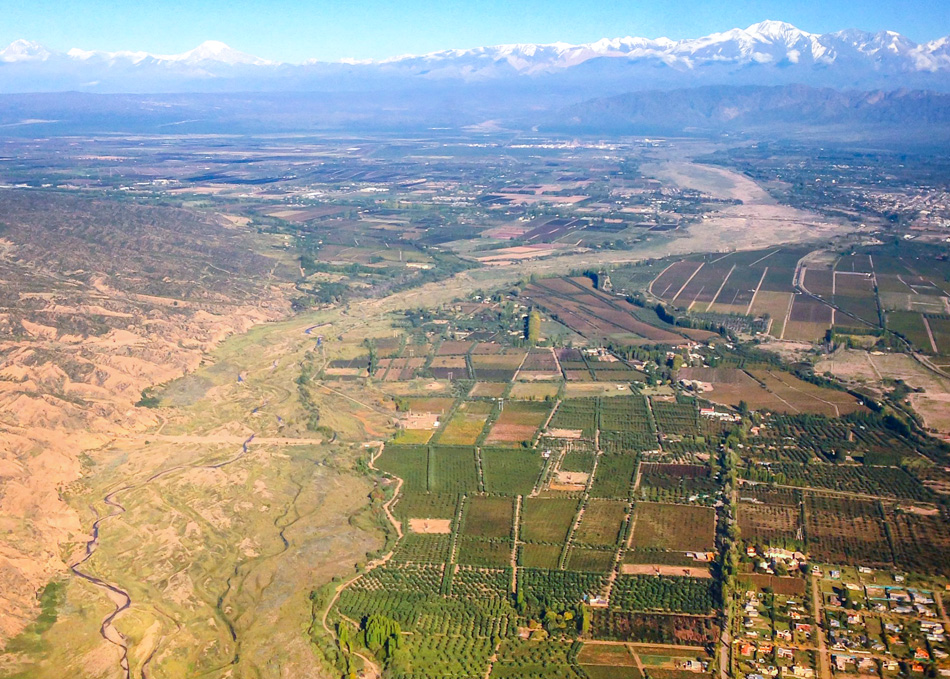 The city of Mendoza itself is fairly small and quiet and doesn't have the many attractions of other worldly wine destinations such as Bordeaux or Cape Town, though you should wander for an afternoon through its atmospheric plazas (the city has 5 main ones) and wide, leafy avenues. This is also where you'll be able to find most tour operators to book your wine tours and outdoor pursuits so it might make sense to be based here if you plan on mainly doing organized activities like we did and being driven around.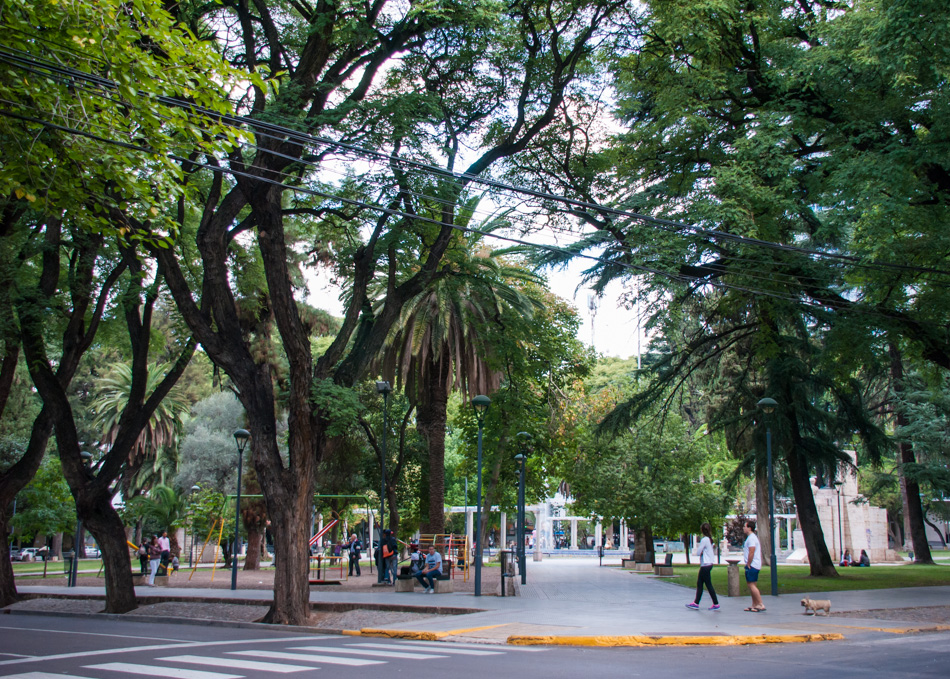 We stayed at the charming B&B Plaza Italia, located in the middle of pretty much everything and also conveniently linked to one of the best wine tour operators of the region which happens to be the owner's son.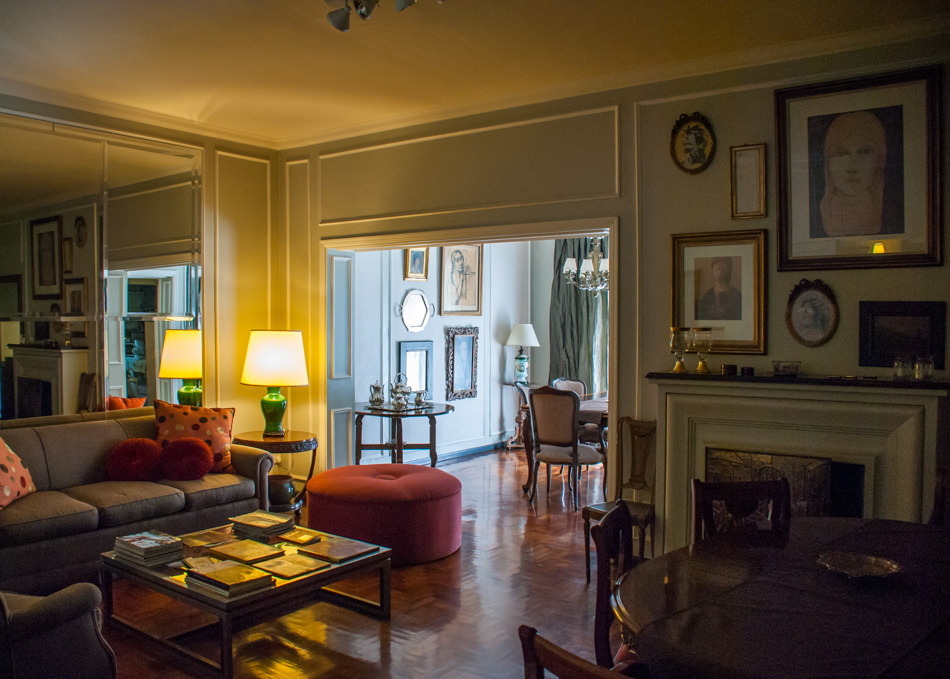 Obviously, this being a wine capital if a B&B isn't your thing you have plenty of fabulous hotels in town and further out, such as the Park Hyatt facing the imposing Plaza Independencia (pictured below) or the lavish Entre Cielos in the middle of wine country.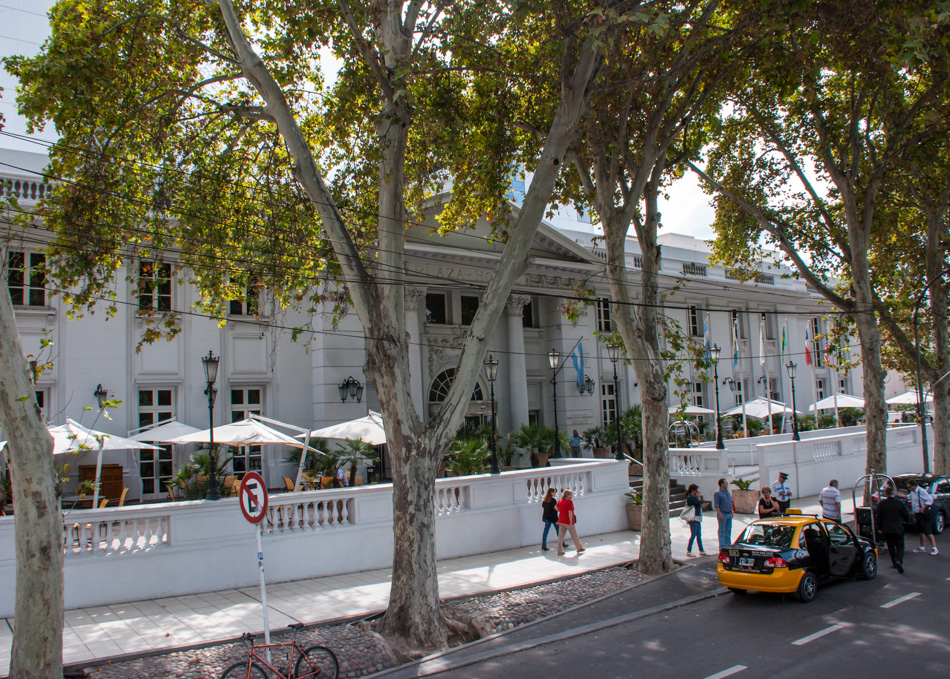 The city center has a bunch of great restaurants and I particularly liked the popular Maria Antonieta. Once you've been in Argentina for a few days eating steak everyday this casual French-like bistro comes as a refreshing and most welcome break, offering vibrant salads, pastas and modern dishes.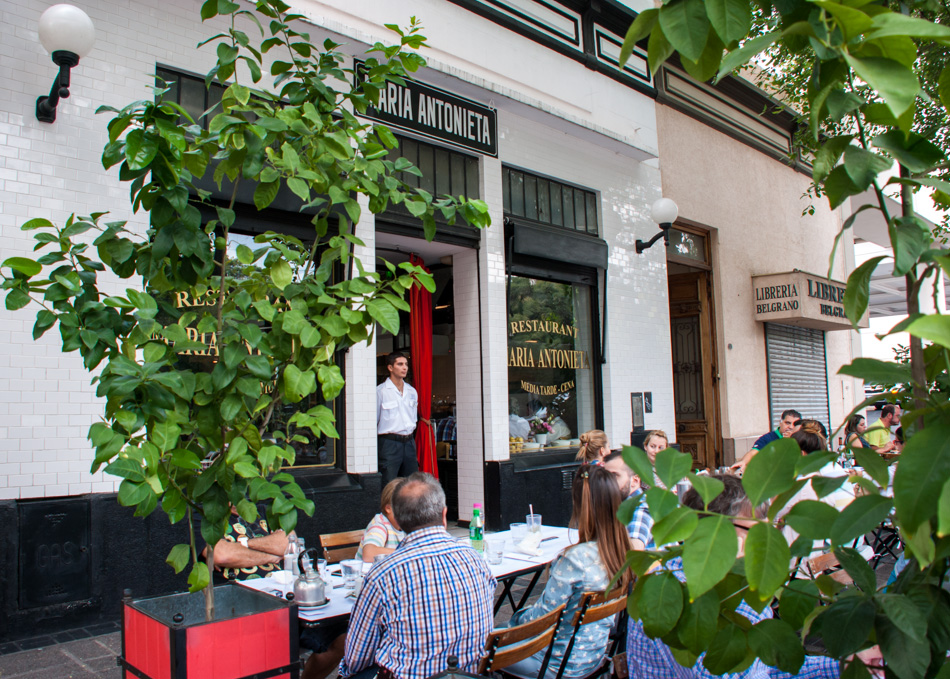 Homemade bread with pumpkin puree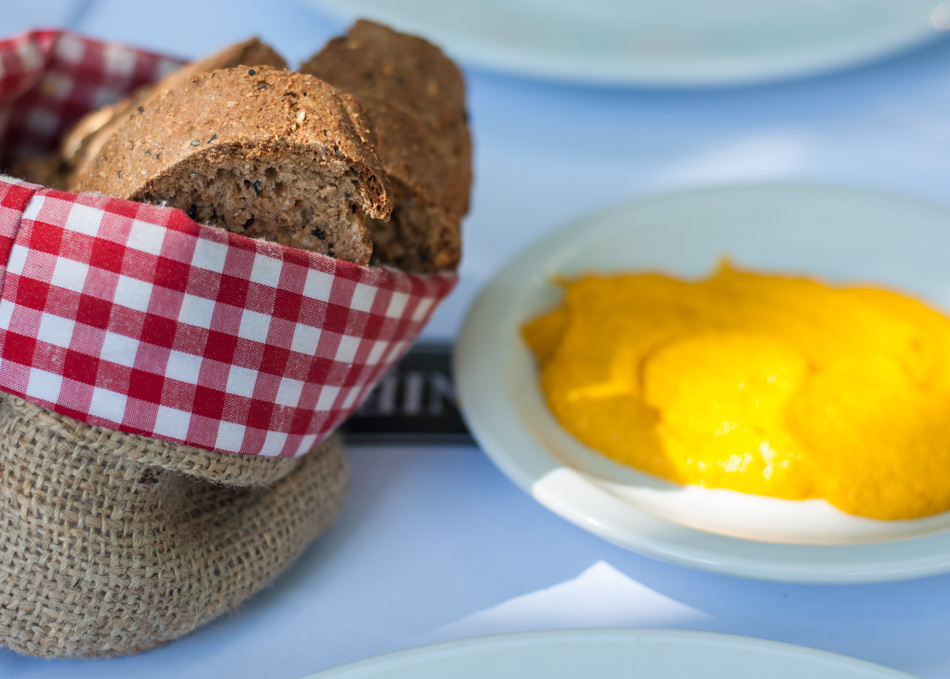 Heirloom tomatoes with Burrata cheese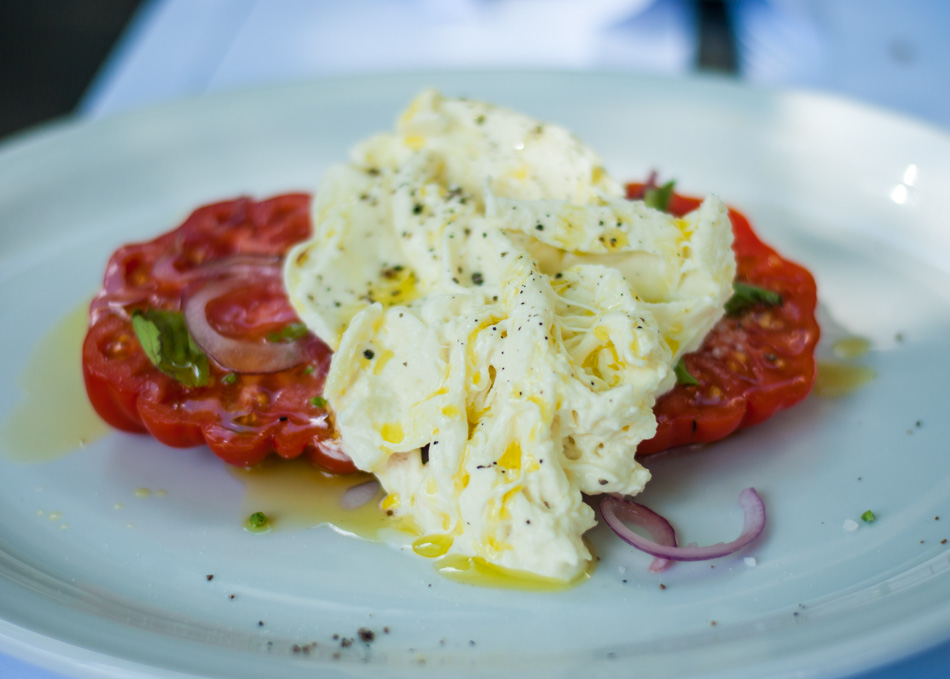 Organic pumpkin with sweet corn and cheddar cheese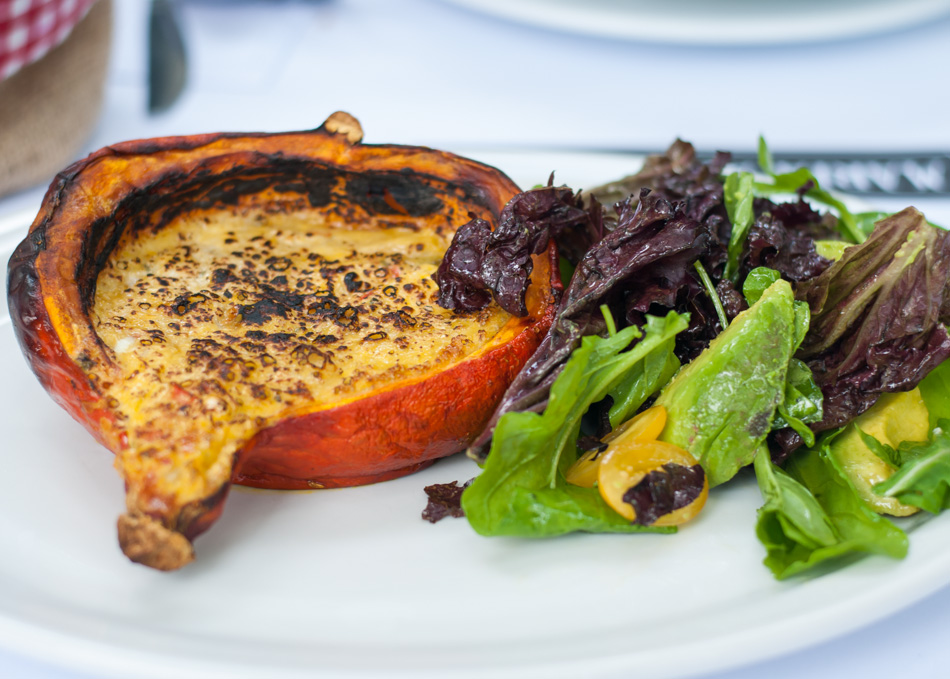 Spaghetti with bacon, split peas, broccoli and cheddar cheese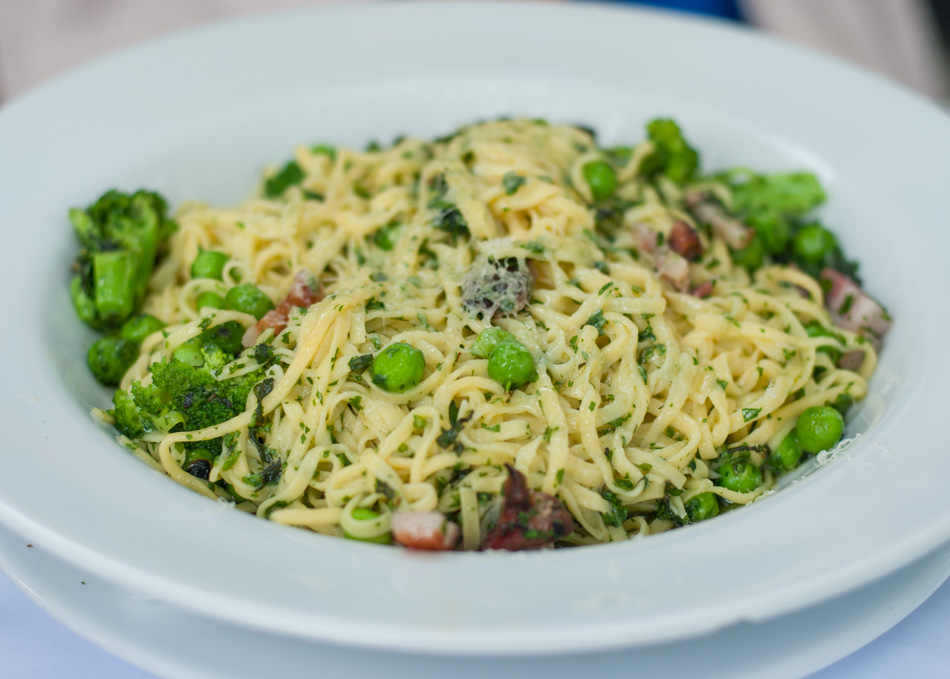 Conveniently, there's also a great gelato place next door if you fancy a sweet dessert. Do like the Argentinians do and opt for Dulce de Leche, you won't regret it!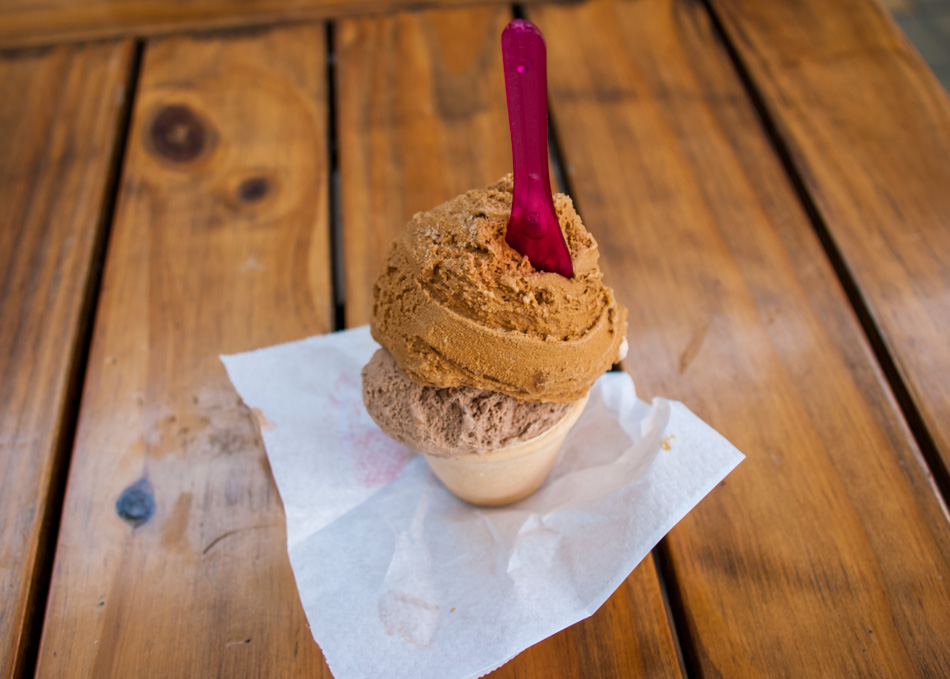 The very best of Mendoza though lies outside the city in the vineyards and mountains…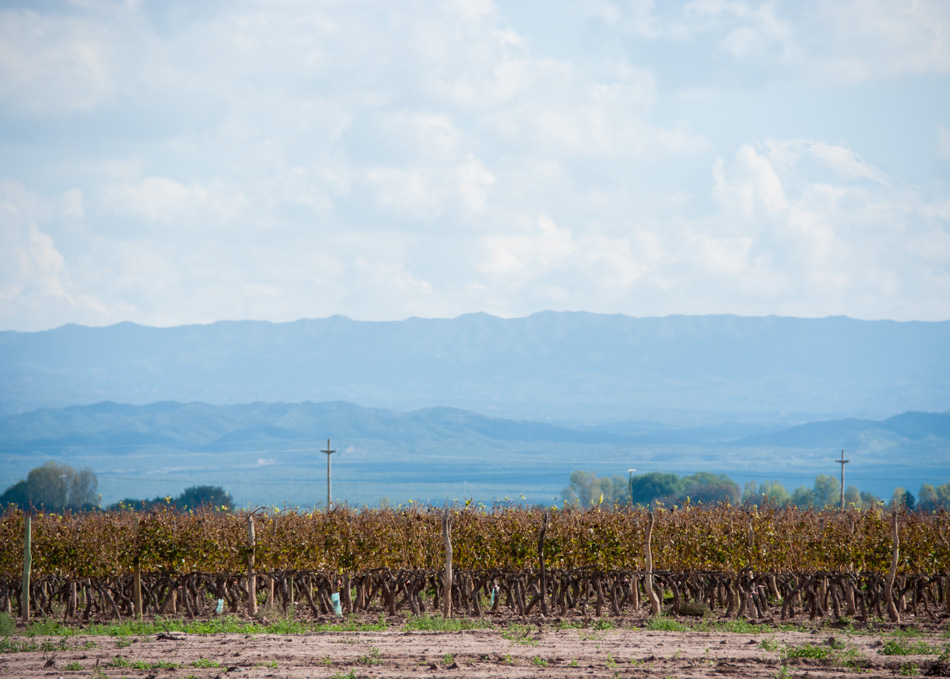 You could opt to rent a car and tour the vineyards yourself, though with a lot of them requiring advance booking, it's a lot easier to entrust your visit to a local tour guide. He will not only bring you to his favorite local producers but also offer a passionate insight into the region, giving a much richer introduction to this fantastic area.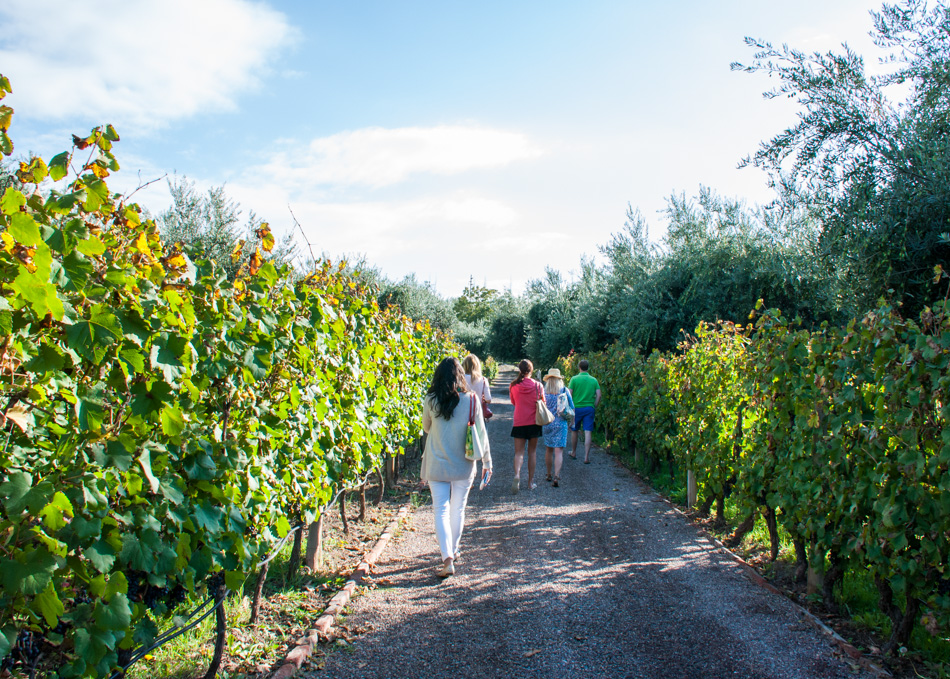 We booked a full day with Javier, the son of our charming B&B hosts, and got to visit four wineries in different parts of the region to really get a feel of the wide variety and sizes of the vineyards, starting with the tiny Domaine St Diego. My favorite visit of the day, the small family run winery must be one of Mendoza's best kept secrets and one of the most picturesque for sure…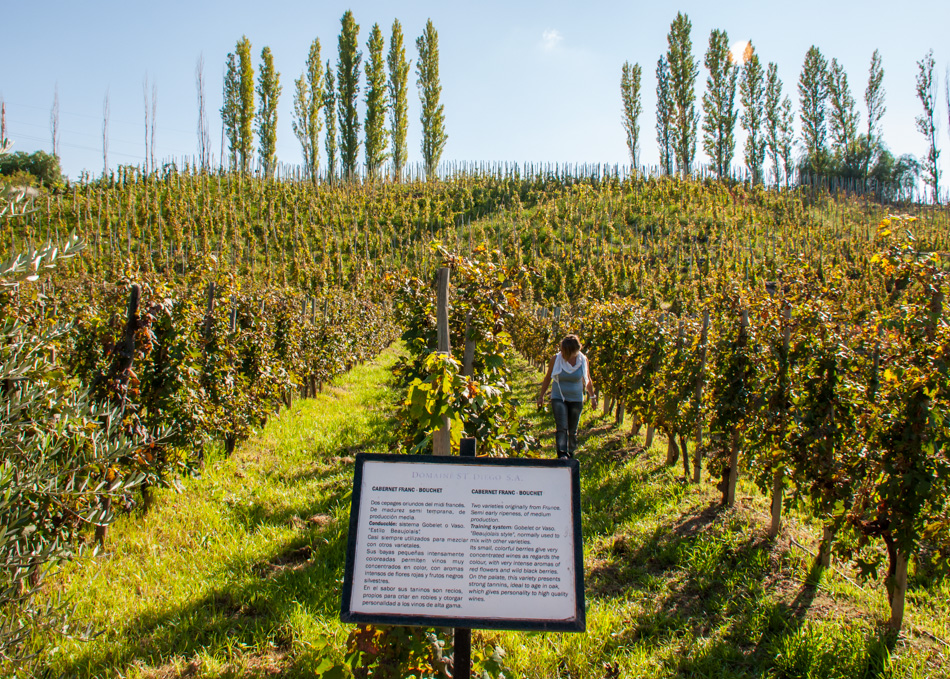 What makes it so unique is that the tour focuses on the vineyard rather than the winery and you really learn a lot about how the family cares for its vines and how they prefer smaller harvests to get the best quality possible.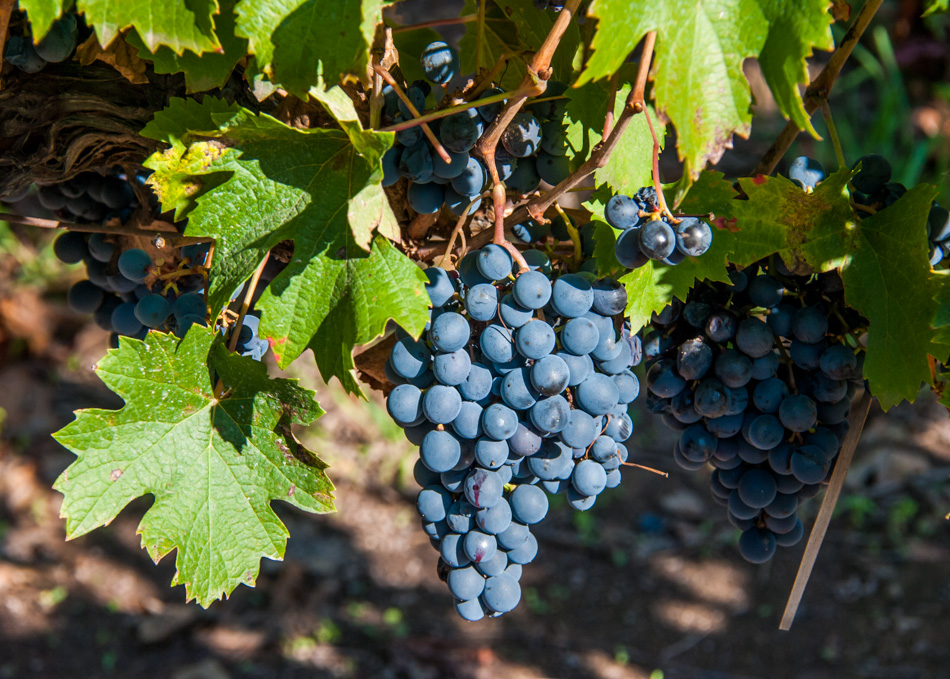 The harvest is still done manually and their entire wine growing and wine making processes epitomize the earthy and organic philosophy of the family.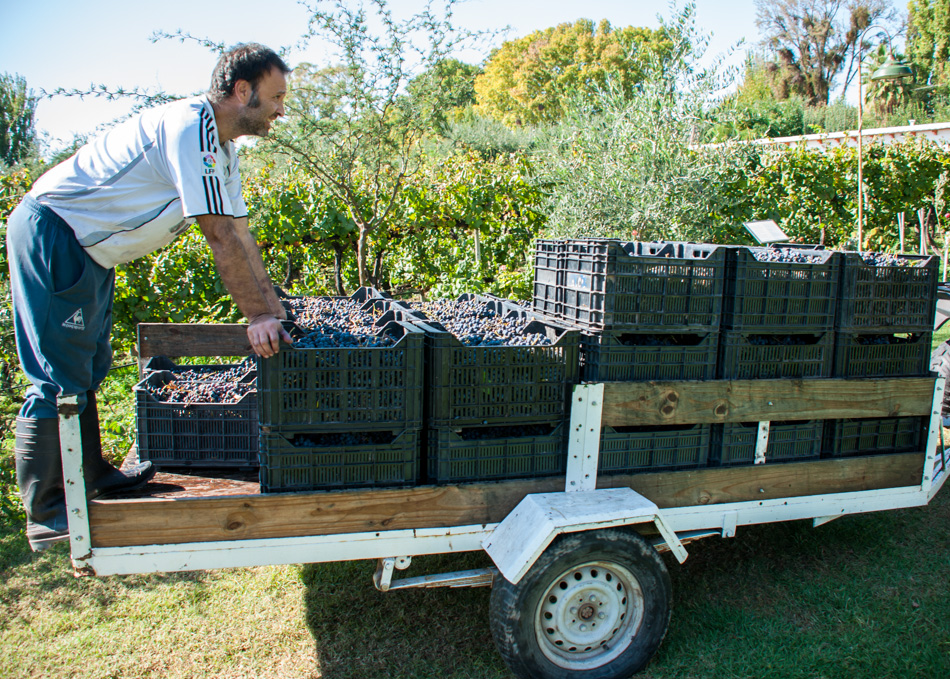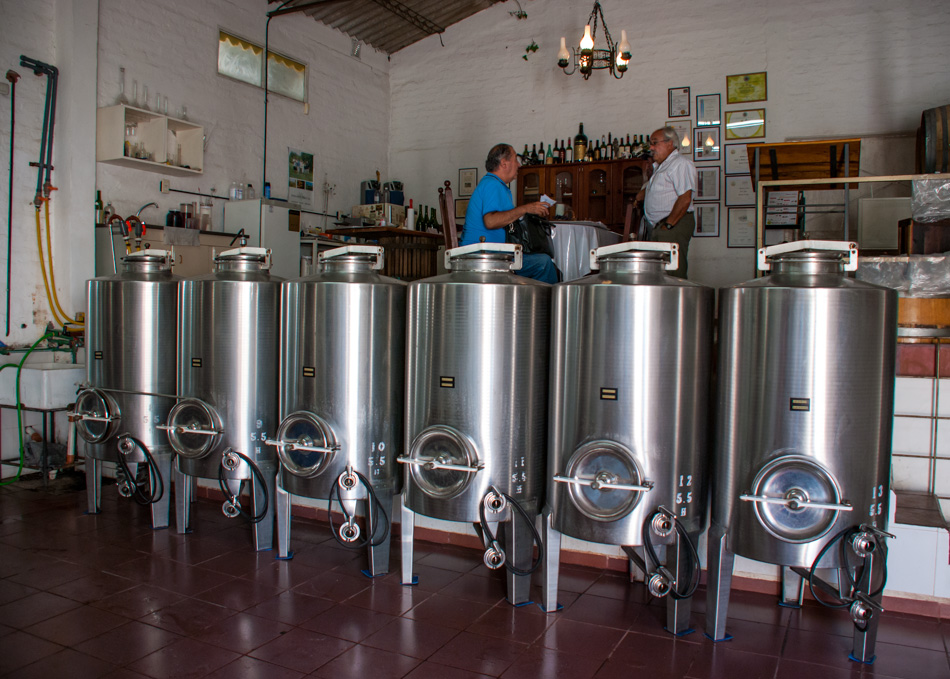 They also grow olives and produce delectable olive oils.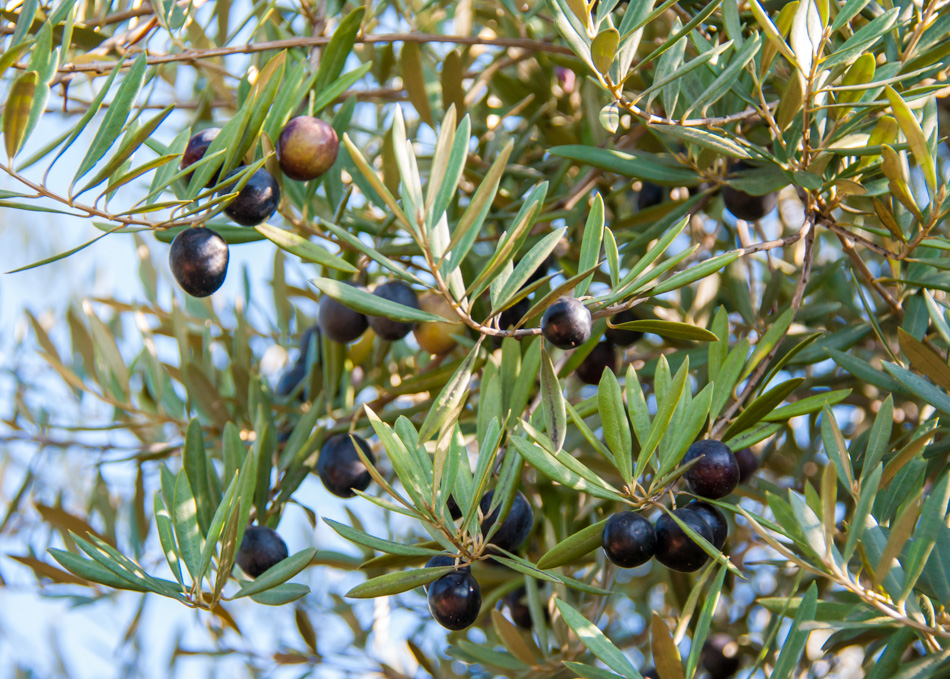 The daughter, Maria Laura, followed the super informative tour with a tasting in a charming sun room.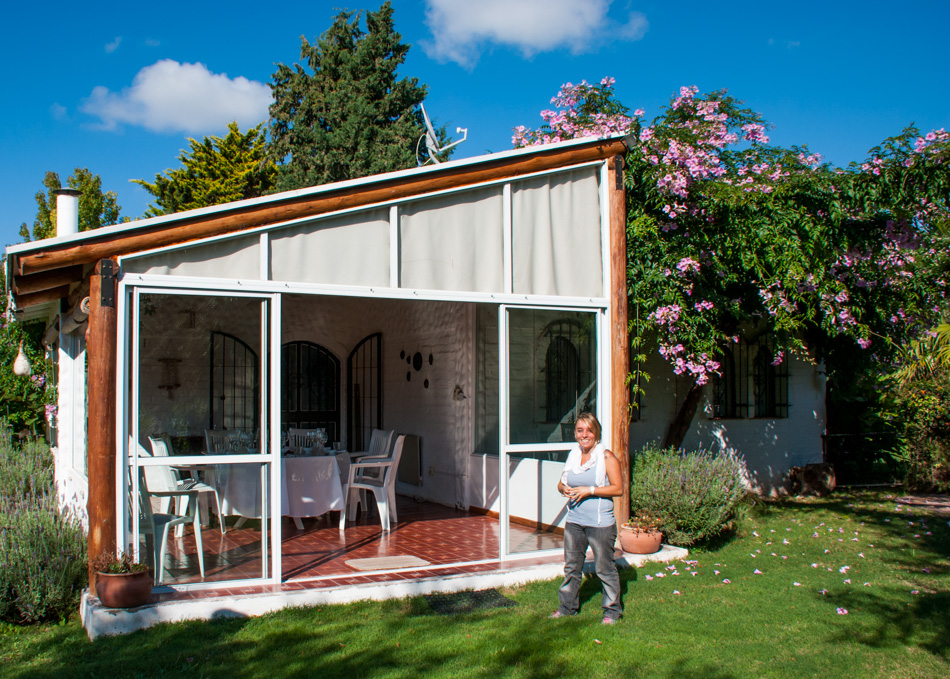 Their sparkling rose was a hit, and so was their famous 'Pura Sangre' (pure blood), a blend of Malbec and Cabernet Sauvignon with a very distinct taste.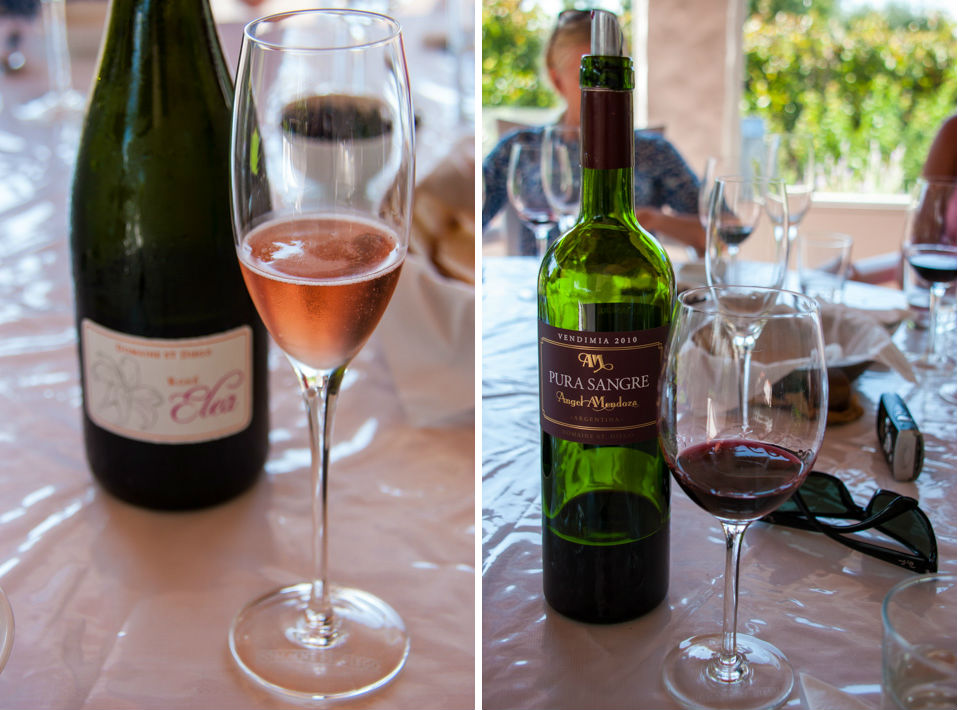 We also got to try their olive oil, fantastic even by the spoonful. Everyone on our group left with a few bottles of wine and olive oil seeing as the size and philosophy of Domaine St Diego means they only sell directly from their own winery – no export or sale to restaurants and shops…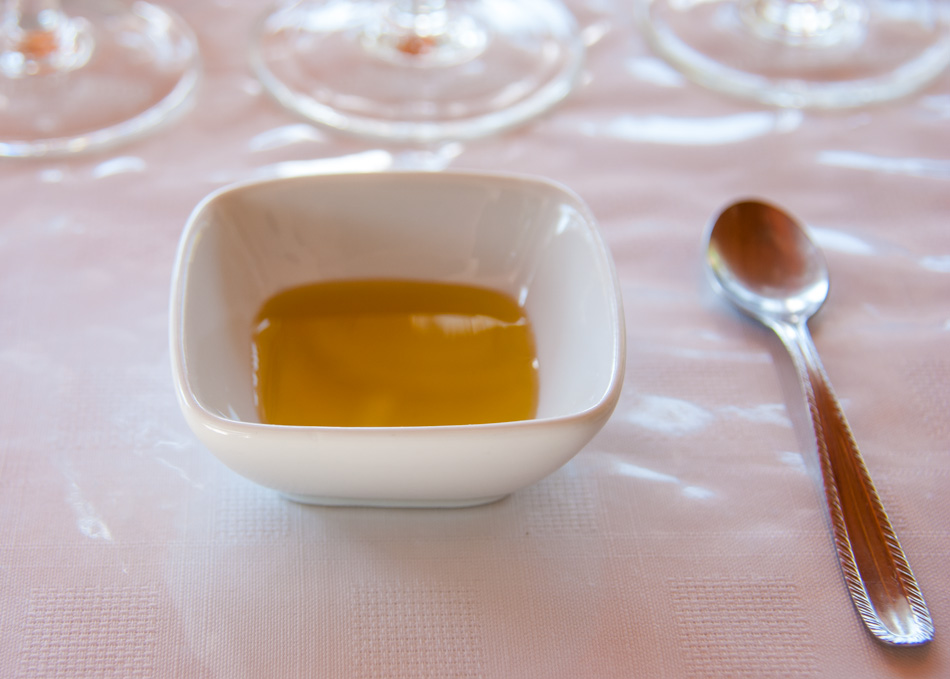 Besides visiting and learning about wine, one of the greatest delights of Mendoza is to indulge in a multi-course lunch with wine pairing in the middle of the vineyards, and no place does it better than Ruca Malen.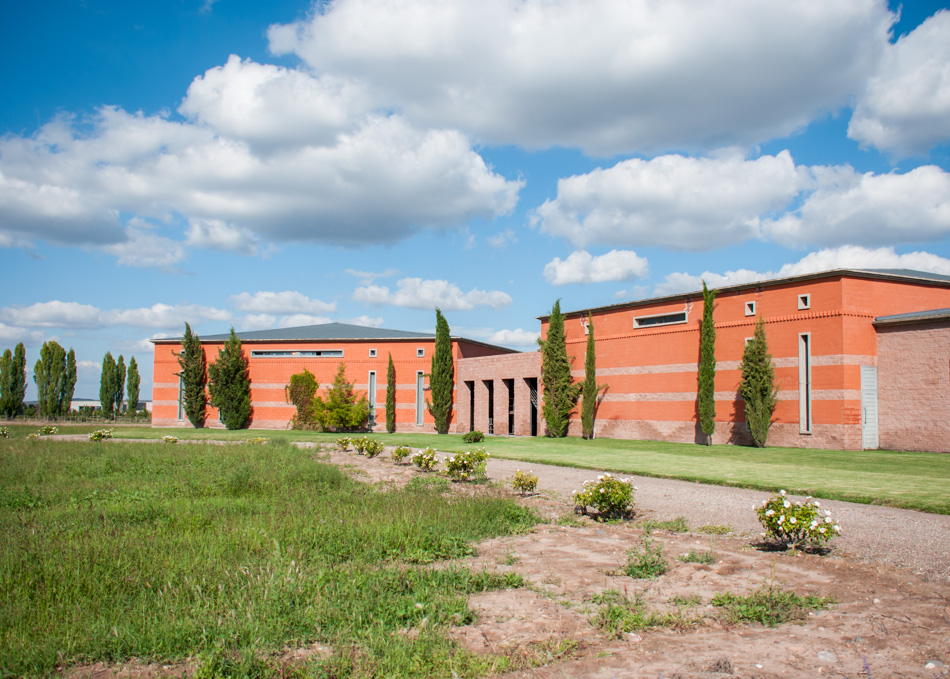 One of the top foodie destinations in Mendoza for quite some time, Ruca Malen in the gorgeous setting of the Uco Valley offers a stunning 5 courses lunch paired with its own exquisite wine, and that's not mentioning the view of the snow-capped mountains in the distance and all those vines.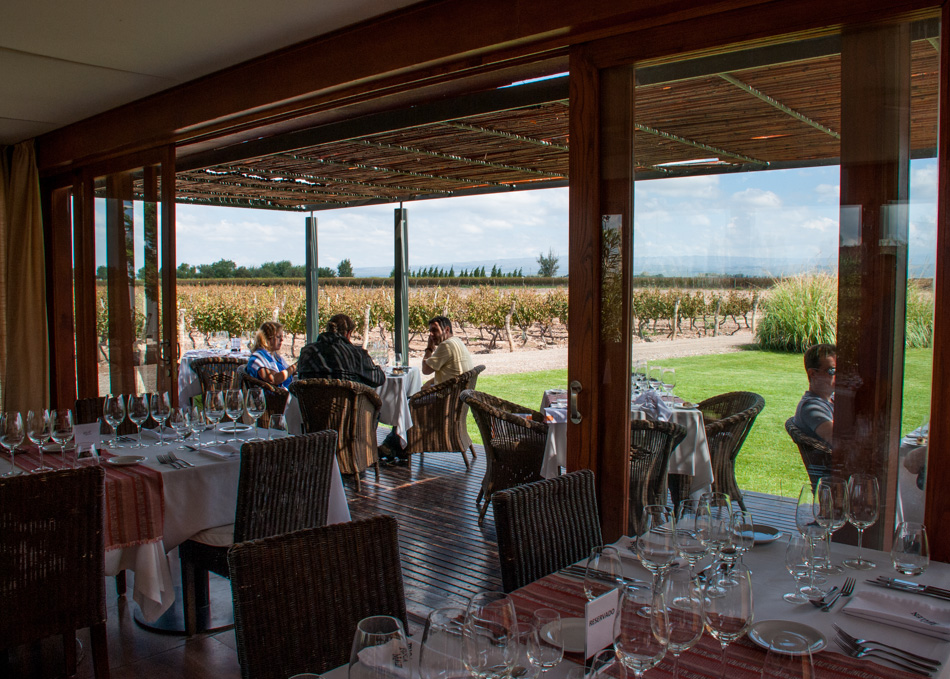 Malargüe trout scales preserved in lemon juice, spinach and olive cream and vegetable sprouts.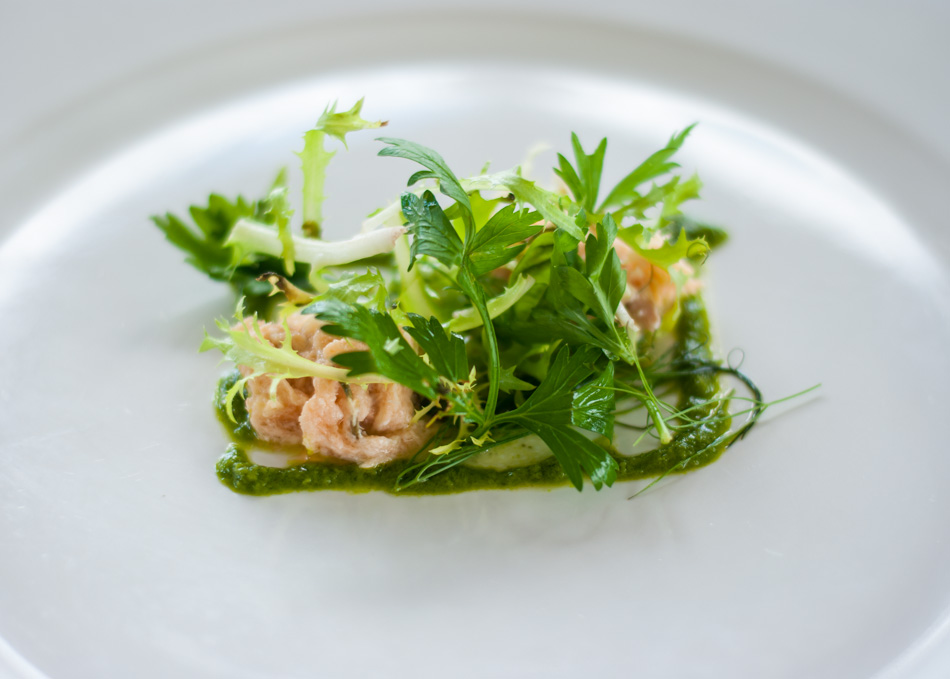 Cured beef bruschetta, balsamic sauce, dried tomatoes emulsion and caramelized onions.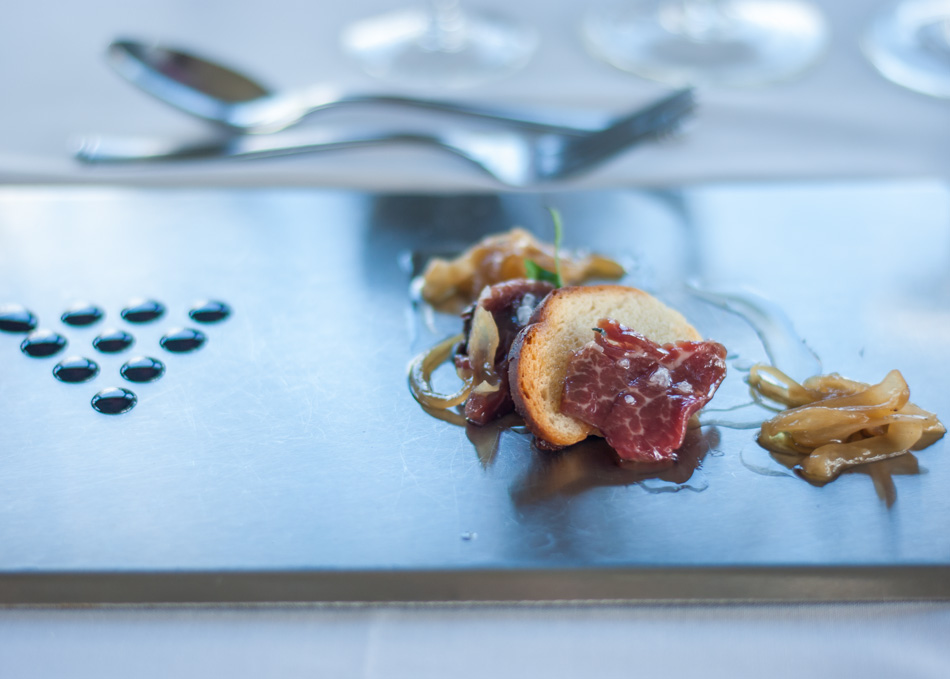 Braised pork loin from San Martin, prune chutney and carrots over smoked cream cheese.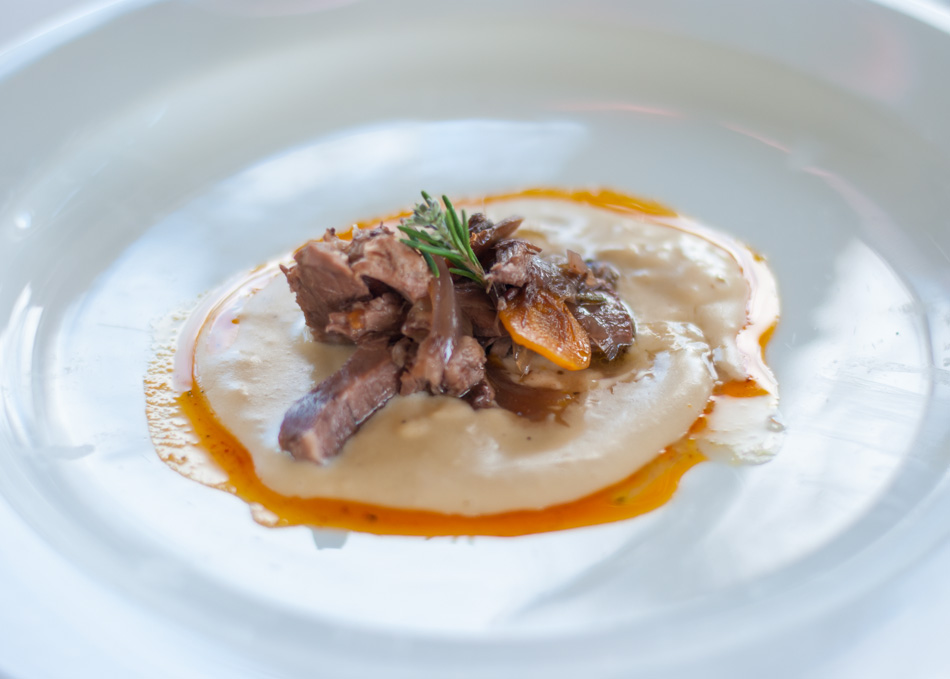 Grilled tenderloin steak from Alvear with crispy potatoes, creole sauce with roasted corn and grilled vegetables.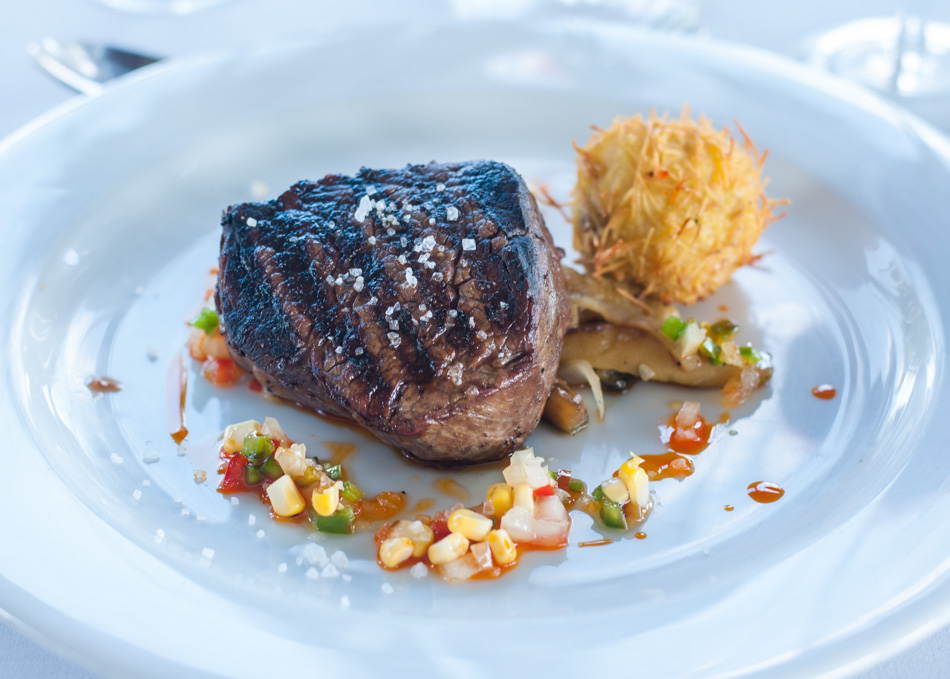 Tupungato walnut biscuit, orange peel ice cream with toasted almonds and orange syrup.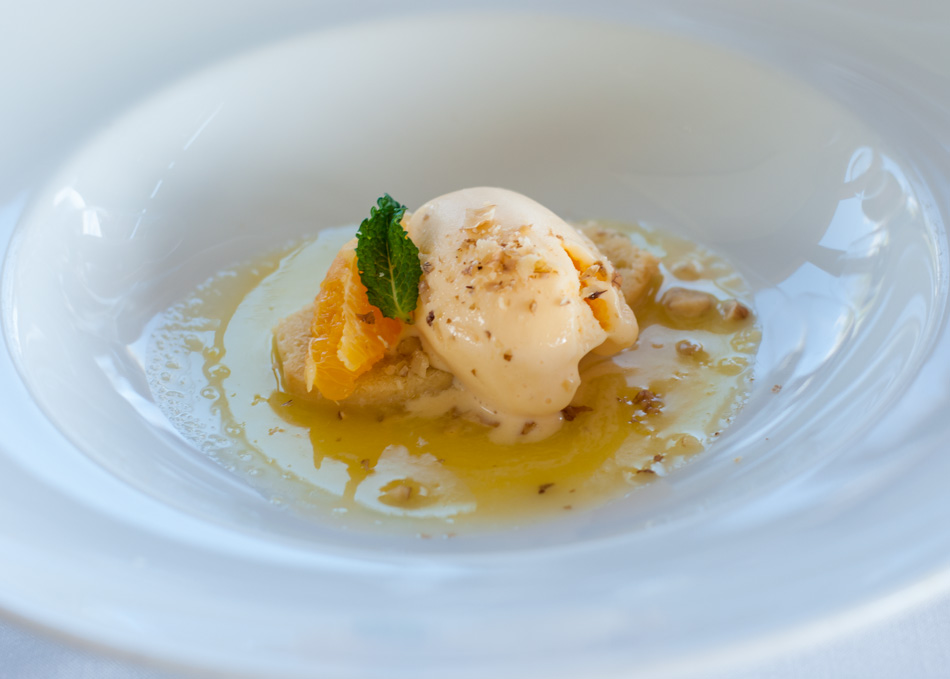 Let's just say we spent a couple of hours lingering there and came out with wide grins, ready for our next stop. The final tour of the day turned out to be the sweetest ending we could have hoped for by visiting what can only be the most charming winemaker in all of Mendoza: Carmelo Patti.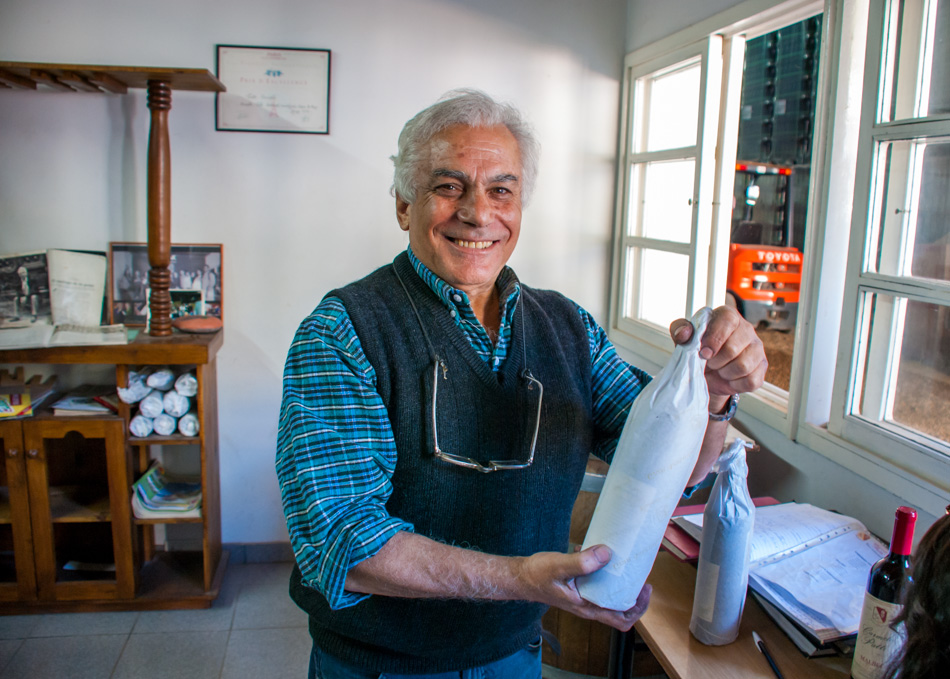 Carmelo arrived in Argentina on a small boat from Sicily when he was one year old and is now one of the most respected winemakers in Argentina. He runs every element of his winery by himself (with only another employee) out of his own garage in Lujan de Cuyo, a quirky and decidedly endearing operation.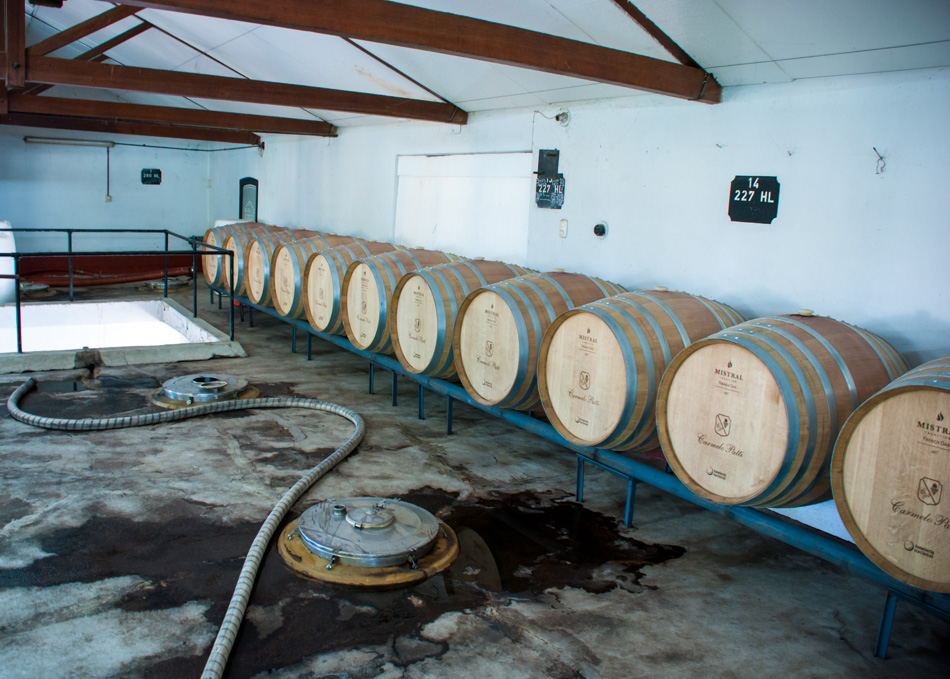 Often referred to as the most passionate winemaker in Mendoza, Carmelo will give you one of the more memorable wine tours of your life by taking you around his property and animatedly showing you all the different processes, oozing his love for wine in every step.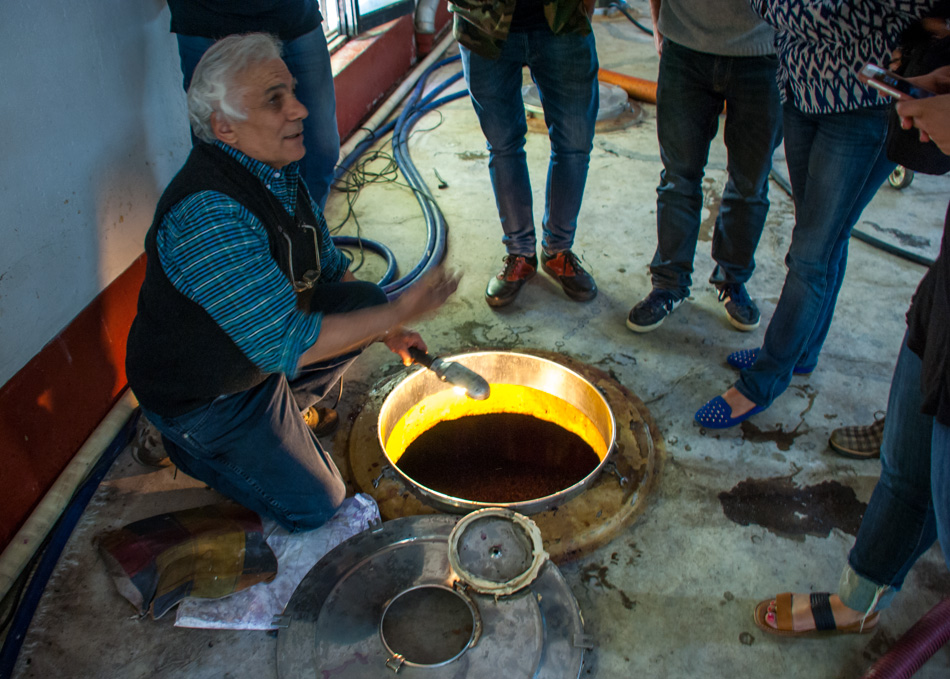 Walking around, it may appear a humble operation but he produces some of the finest wines in the region which have won high praises around the world. His method is definitely old-school and produces complex flavors unlike anything you would have tried around here.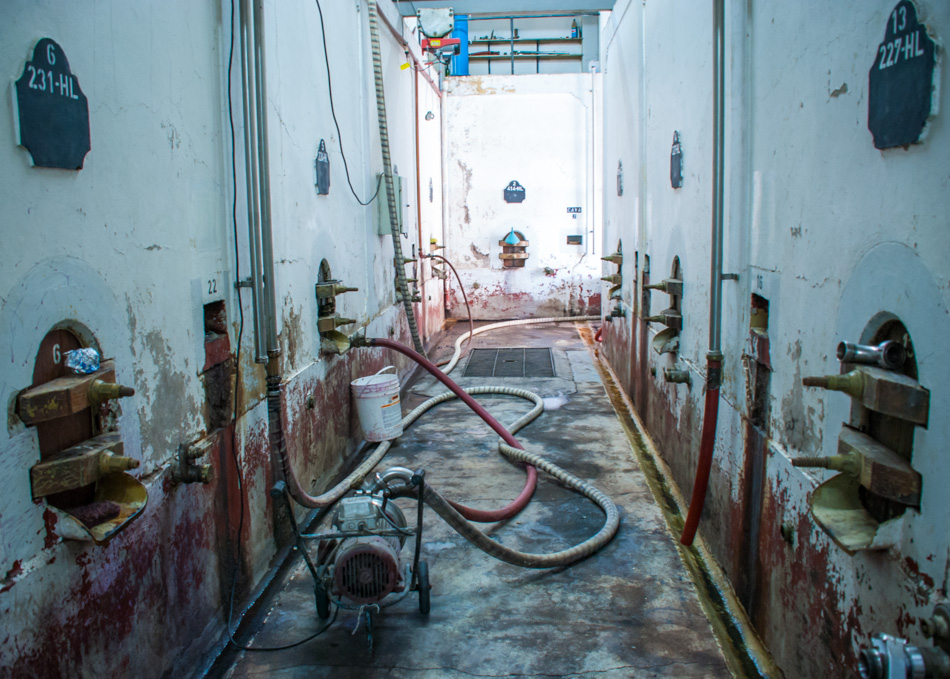 He also insists on holding all wine until he deems it "ready" for release, usually at least 4-5 years after the harvest, and refused to sell us his 2005 assemblage, told us to come back next year! At least we were able to leave with his 2004 cuvée which I'll save for a grand occasion. I felt like meeting Carmelo was meeting Mendoza's master craftsman and is a must on any visit to the region.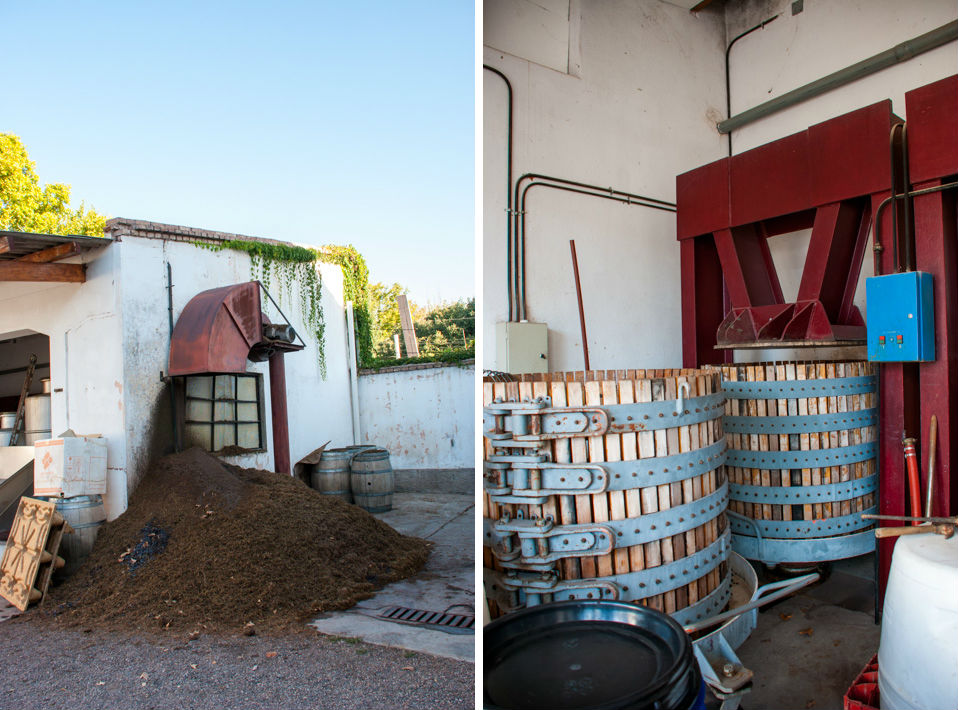 Besides all the prestigious wines, Mendoza is also home to an incredible mountain scenery and a plethora of outdoor activities are available nearby whether you prefer horseback riding, hiking, mountain biking, rock climbing or whitewater rafting. You just need to drive southwest for an hour or so to be in an outdoor lover's paradise…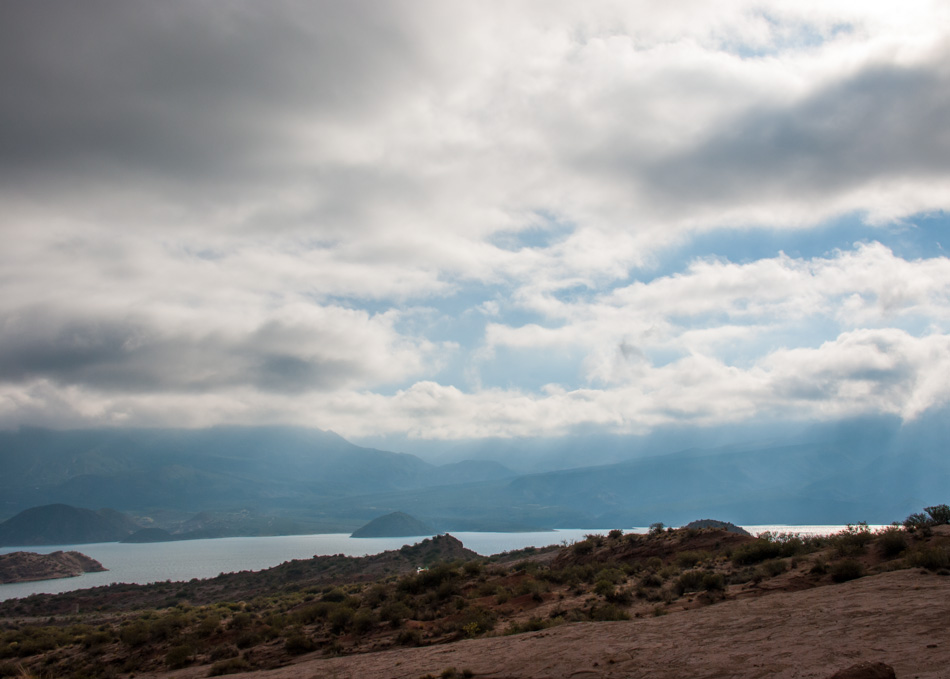 Located about 80km west of Mendoza, the Cordon del Plata ("Cord of Silver") mountain range in the Uco Valley is the ideal hiking destination with peaks between 4,000 to 5,000 meters, offering wonderful vistas of the Andes. This is where many climbers come to acclimatize before going for the highest peaks such as nearby Aconcagua, the highest mountain outside of Asia, at 6,960 meters.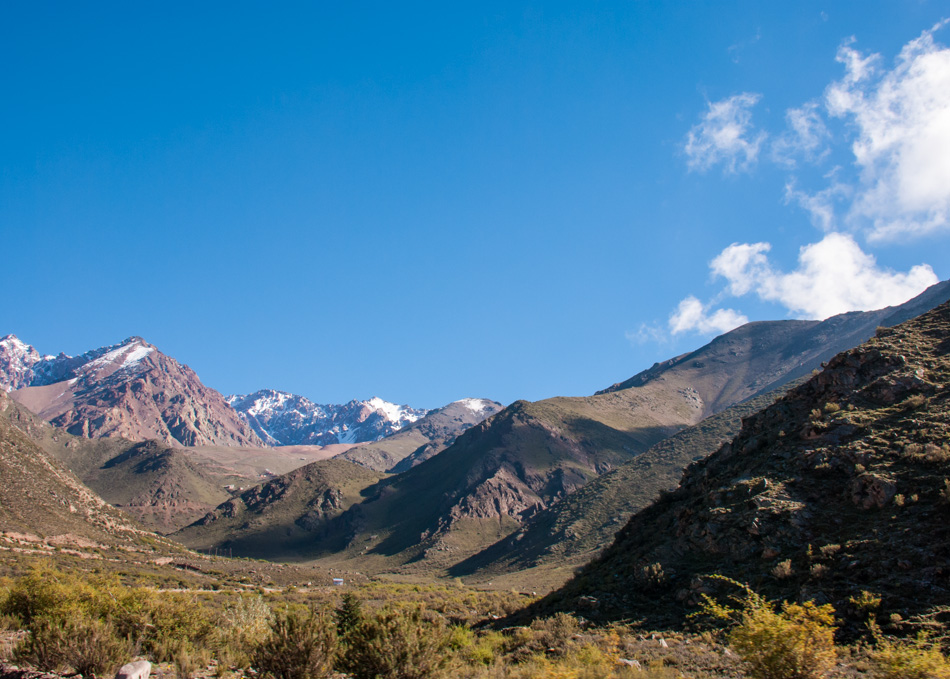 We booked our guided hike with Andes Vertical and were picked up in Mendoza for the nearly two hours drive to Vallecitos, an old ski resort from where the trails start.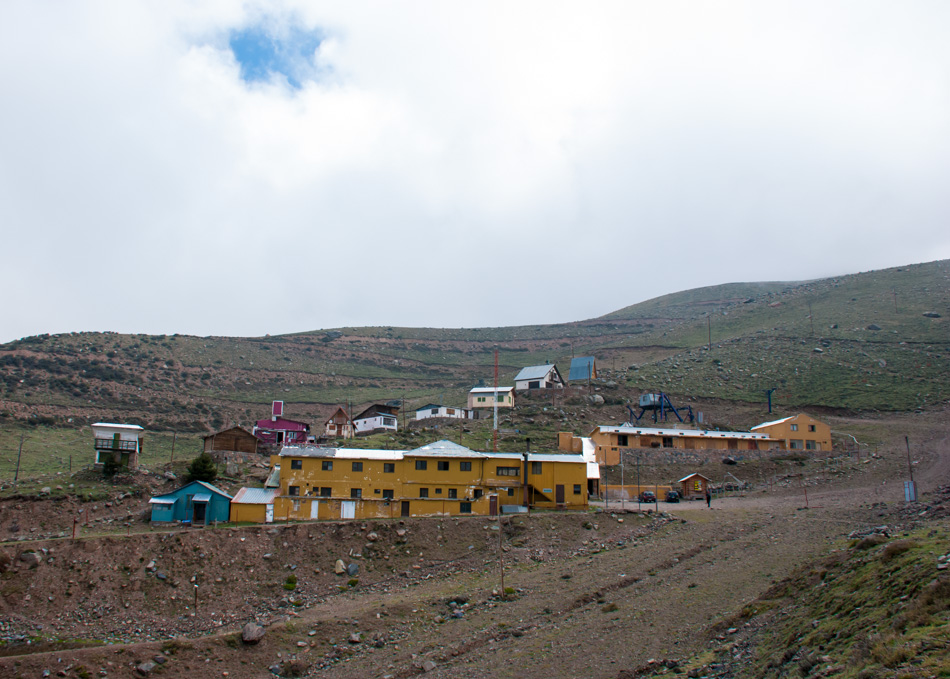 We started the steep climb up to reach the summit of Mt Lomas Blancas in wonderful weather which made the high altitude effects a bit more bearable. At 2,900m high, the ski resort is already in what I like to call a 'low oxygen' zone so little steps were key to keep our breathing easy.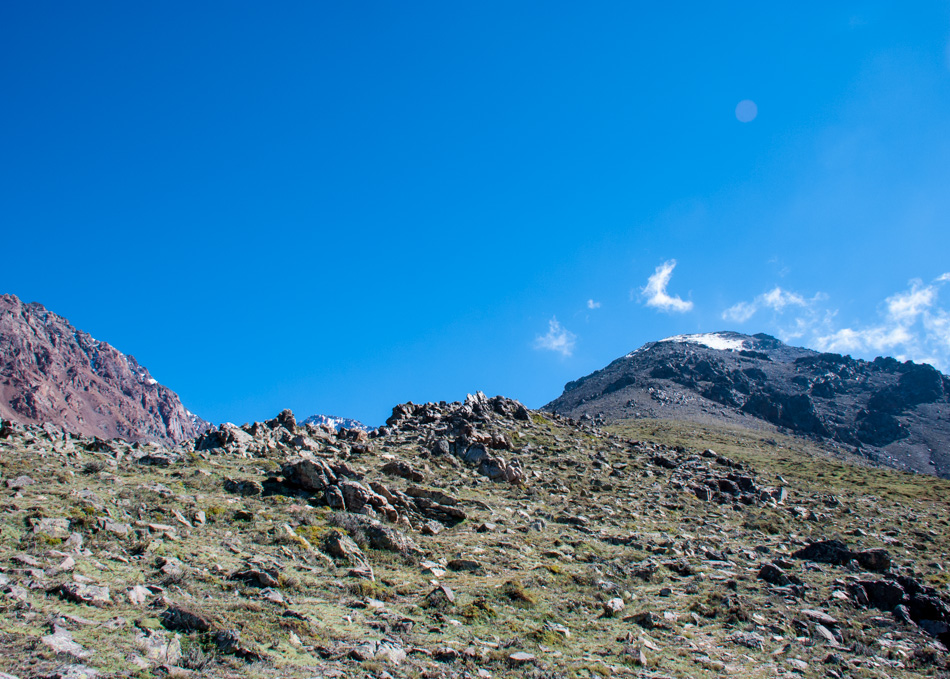 After a few hours we eventually passed the clouds barrier and found ourselves on top of the range with splendid views down below, the summit within reach!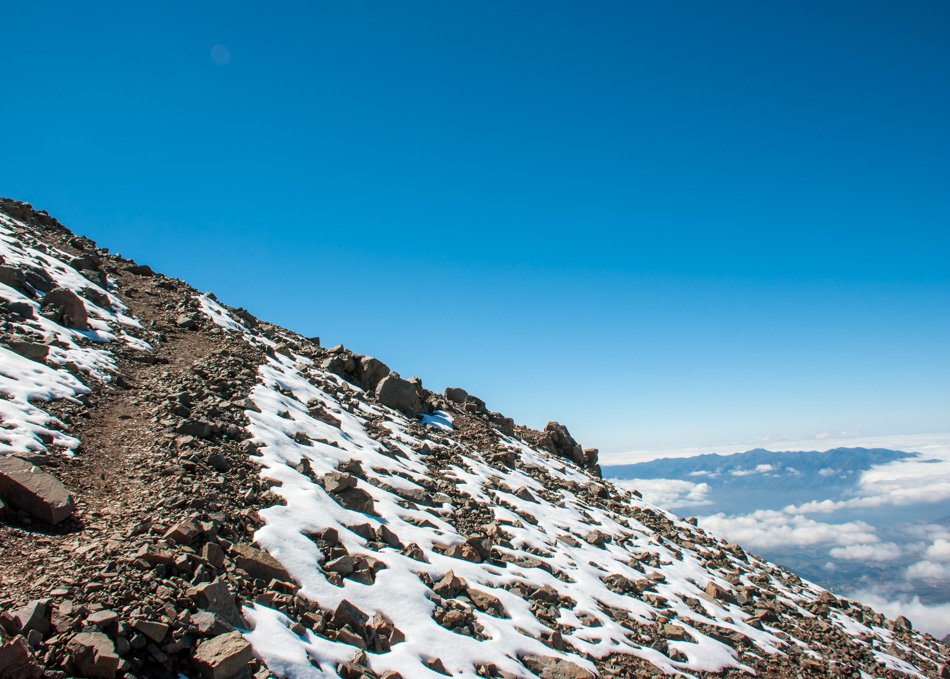 And here I am at 3,850 meters high at the Lomas Blancas summit with a bit of time to enjoy a quick lunch and a few photos before the hike down.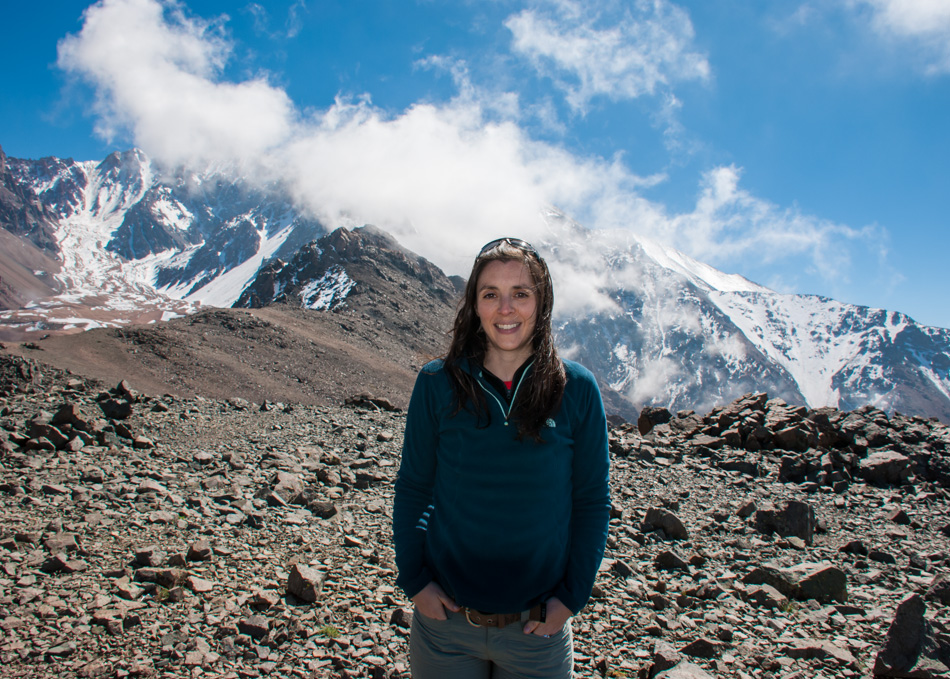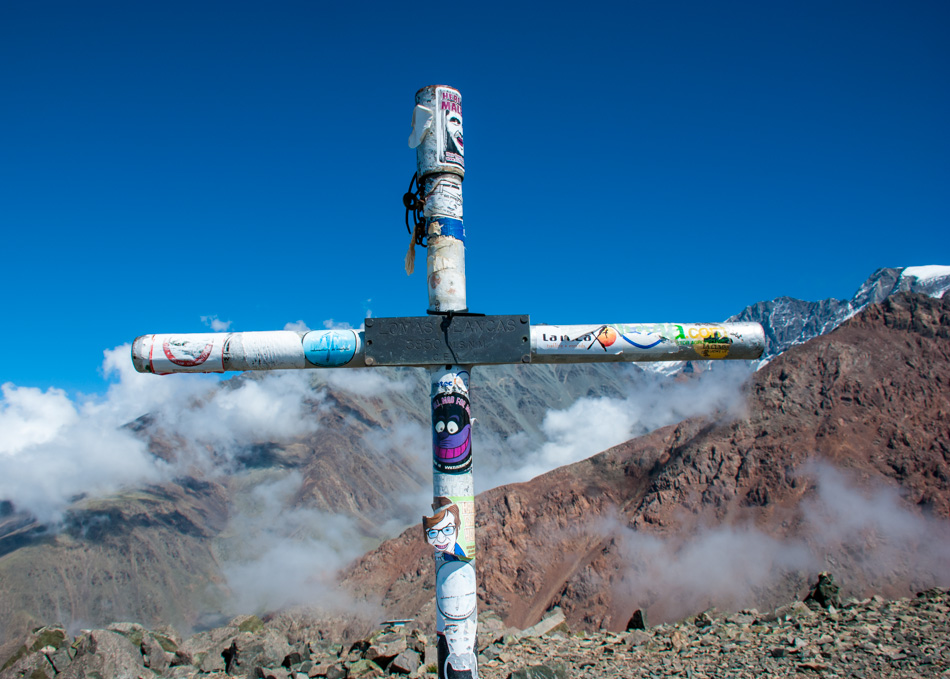 Going through the clouds one more time…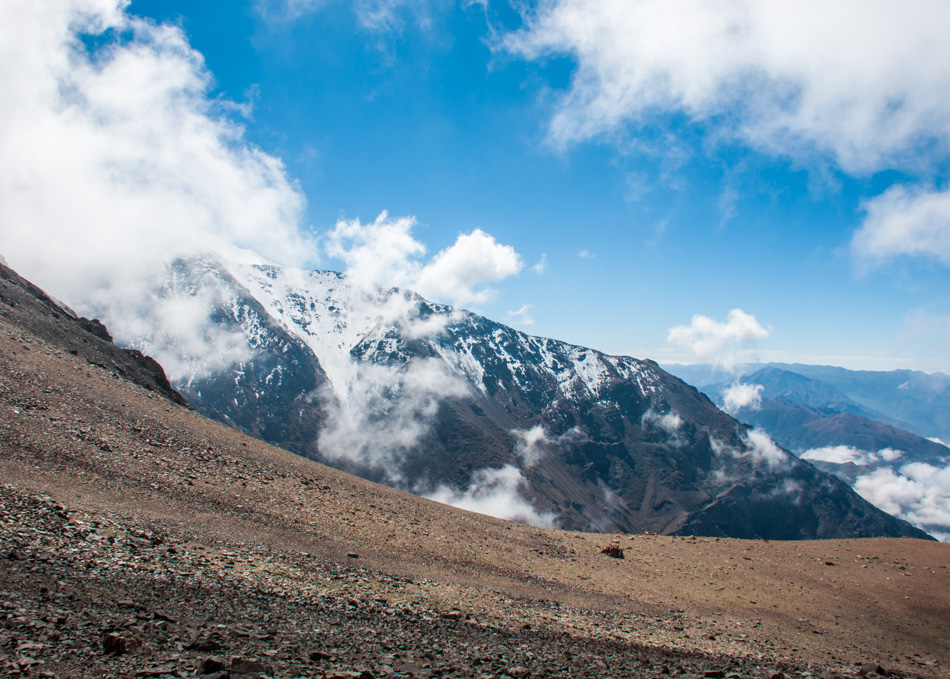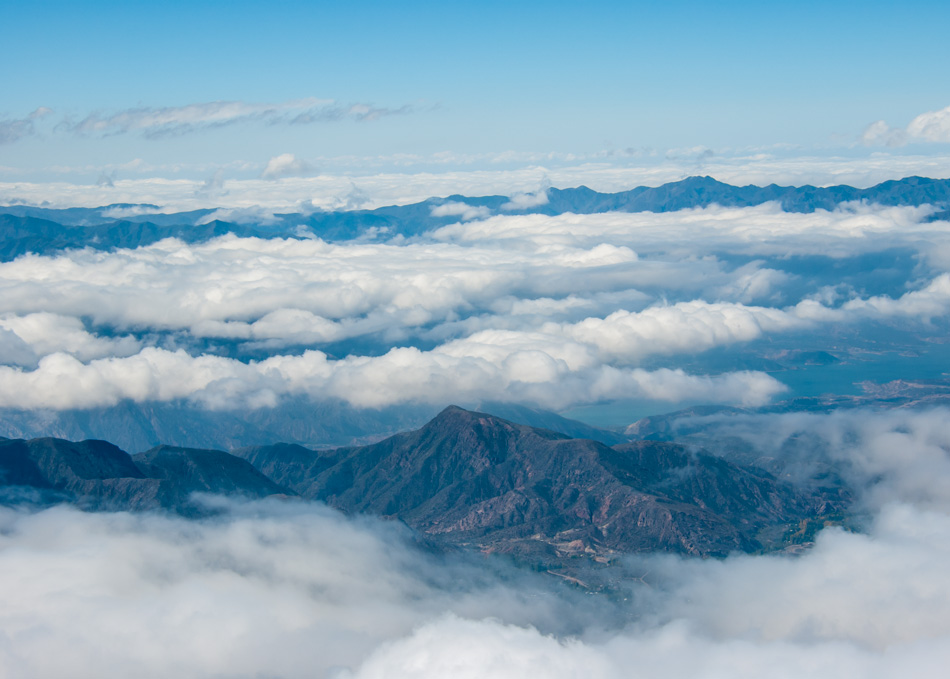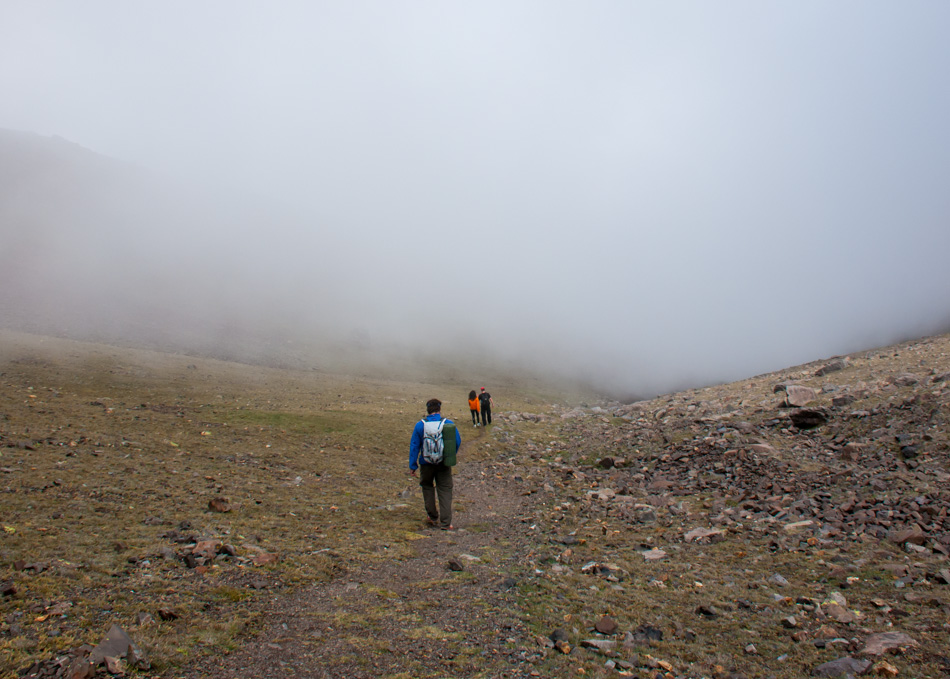 From snow to green valleys, the hike down showed a different side of the Andes with streams and signs of wildlife.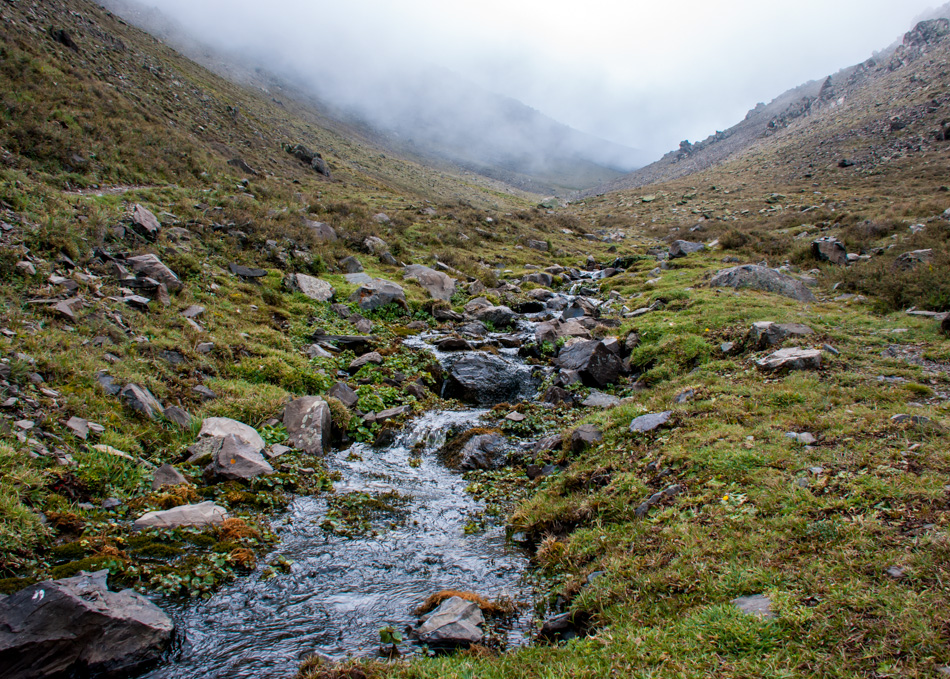 A few guanacos, wild relatives of the llama, could be seen roaming around.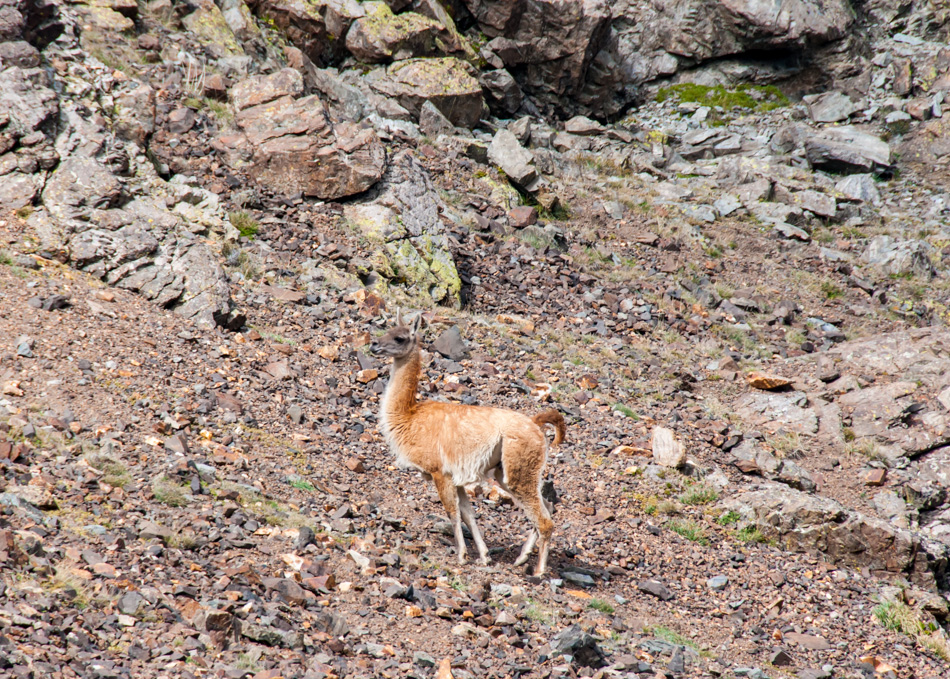 A victim of the condors flying above or the guanacos??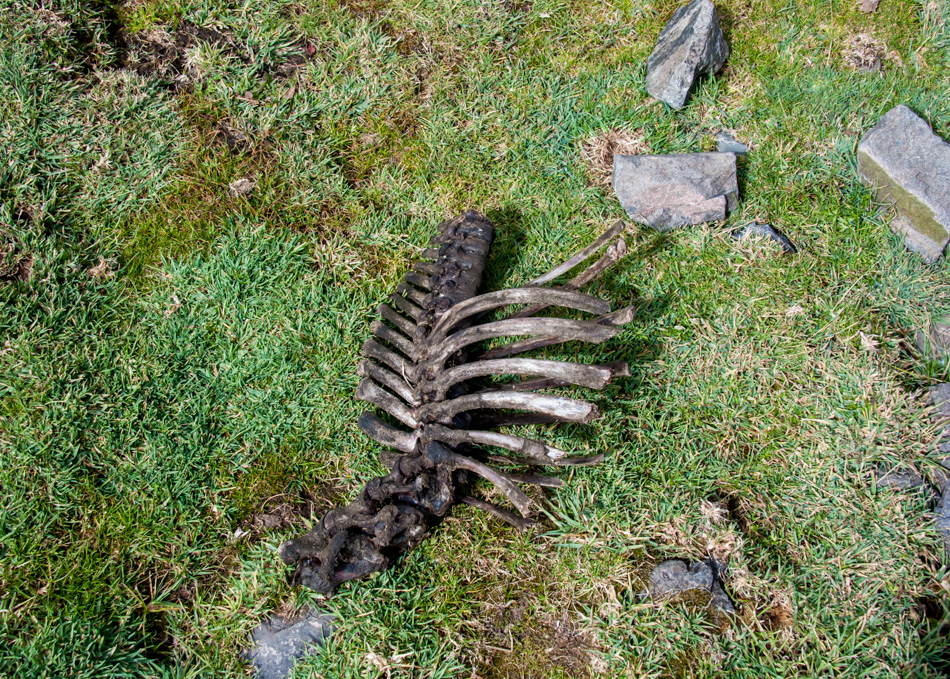 We finally reached the end of the trail by late afternoon, eager for a shower and hungry for a big Argentine dinner.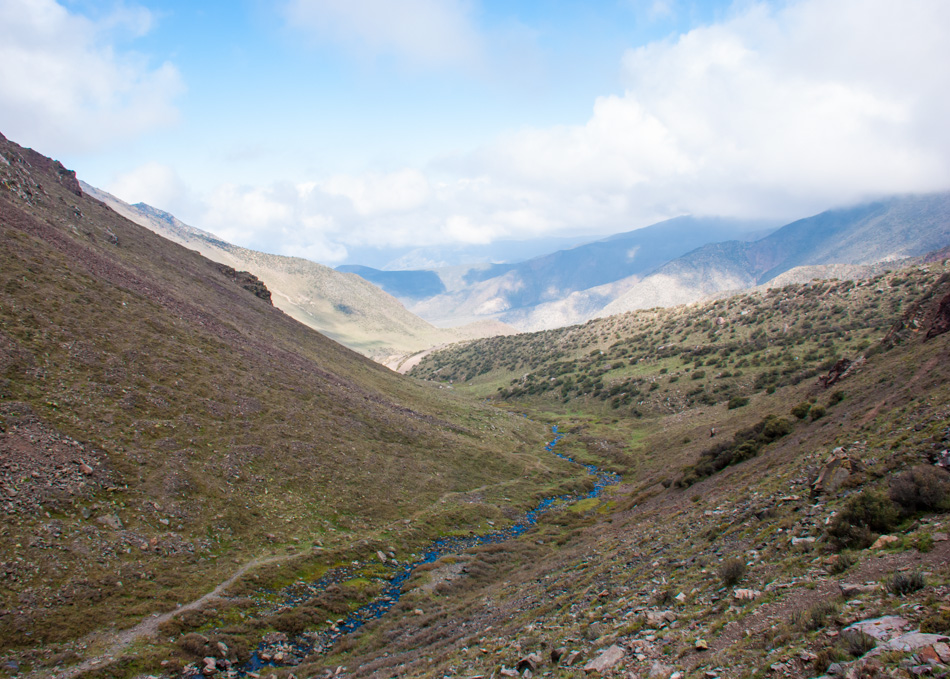 While it's easy to find a good restaurant to feed a bunch of hikers in these parts, a hike like this deserves celebration and where else to go but to the eponymous restaurant of Argentina's most high-profile chef which happens to be in Mendoza? Welcome to 1884 Francis Mallmann aka the temple of gluttonous meat-led cooking.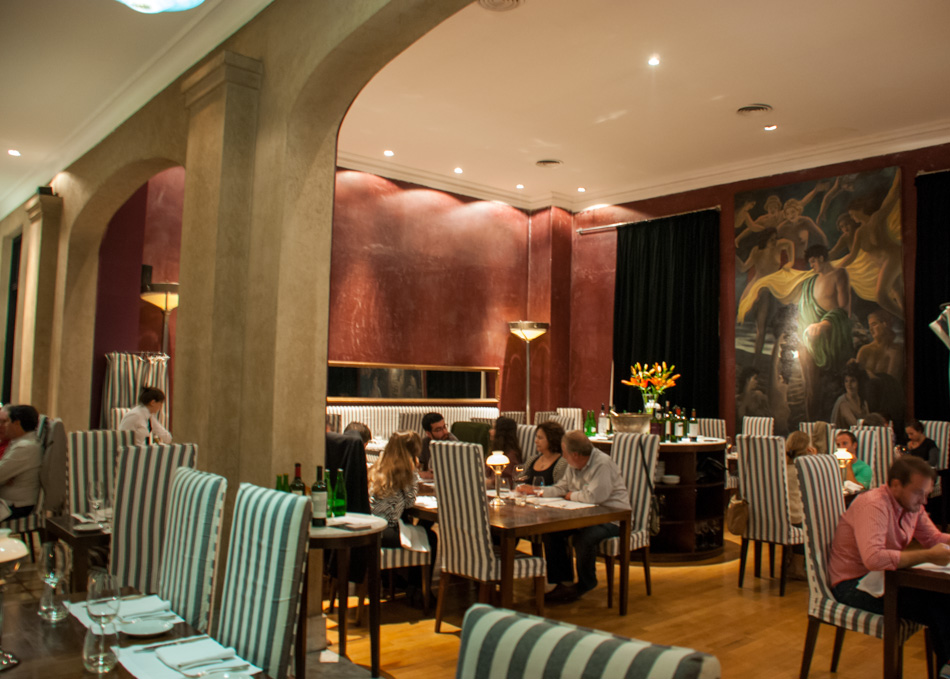 Mallmann is the guru of open-fire cooking which can be seen in the restaurant's courtyard where a wood-fired grill and clay oven take centre stage.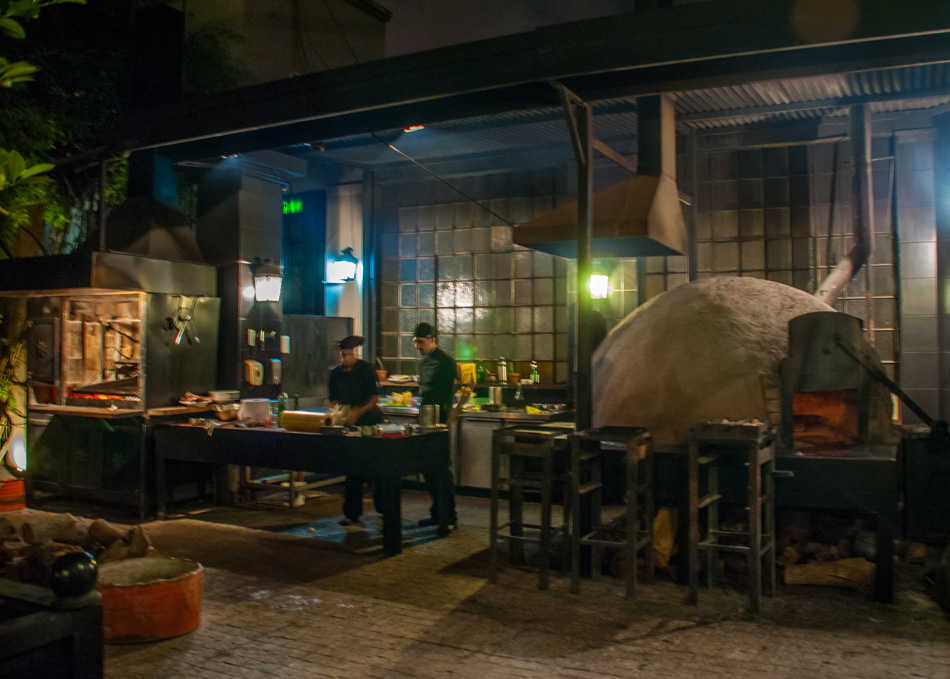 The rustic and exquisite dishes draw on his earthy Patagonian roots with scrumptious results such as in these grilled empanadas.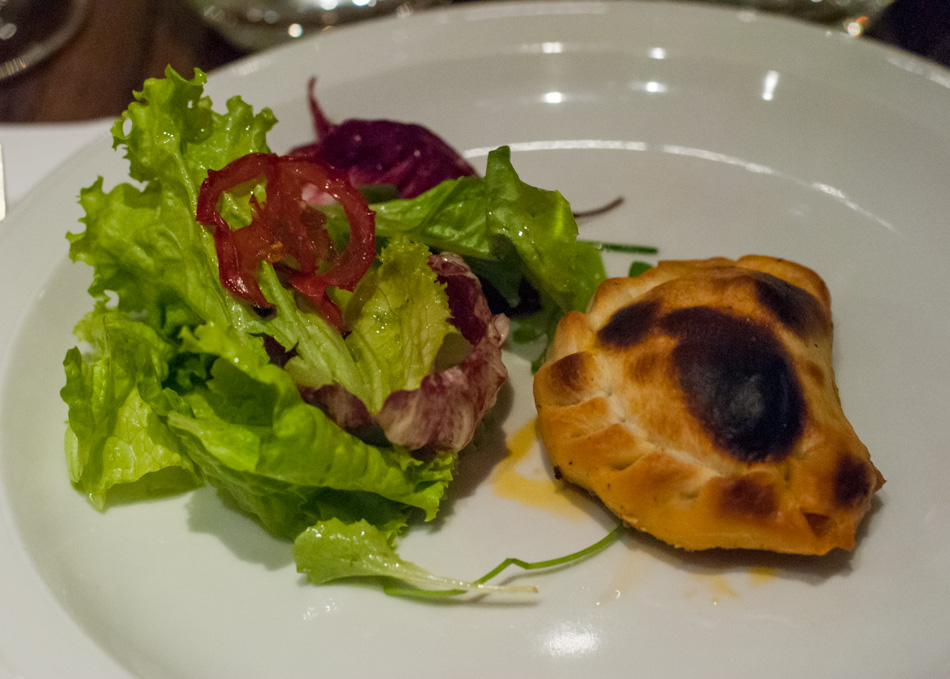 When it comes to the main course, there's only one way to go here and it's with an enormous cut of prime beef like his famous rib eye with chimichurri and Patagonia style potatoes.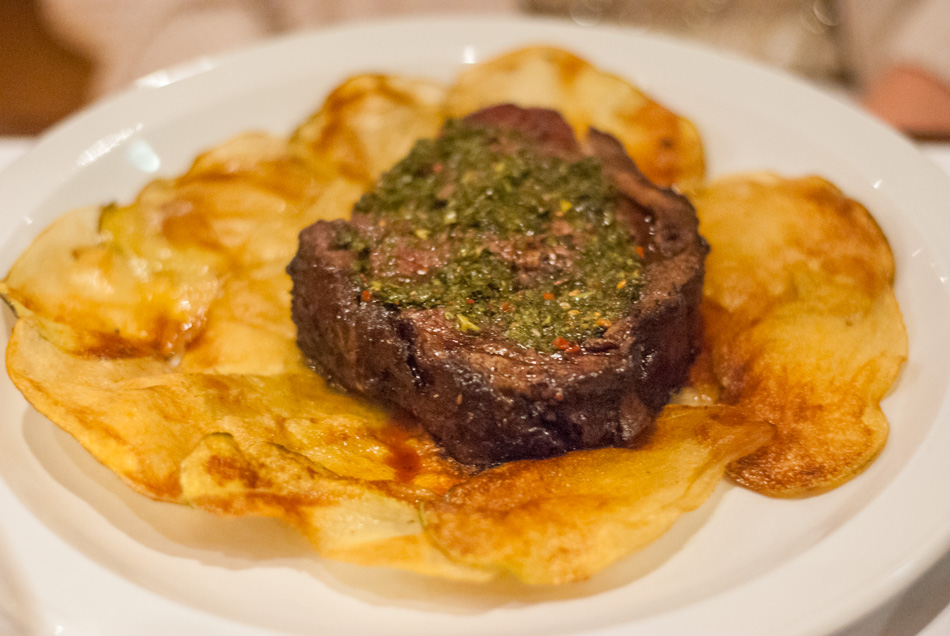 The sirloin is a close second, cooked in the clay oven with a mustard glaze and potato rösti on the side.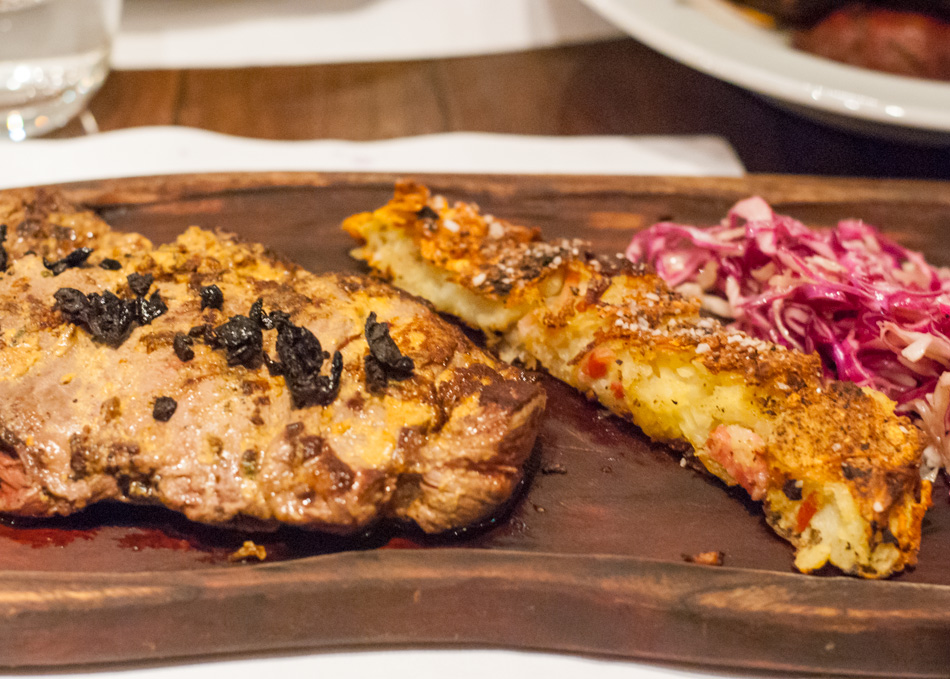 Even vegetables get elevated with the fire treatment.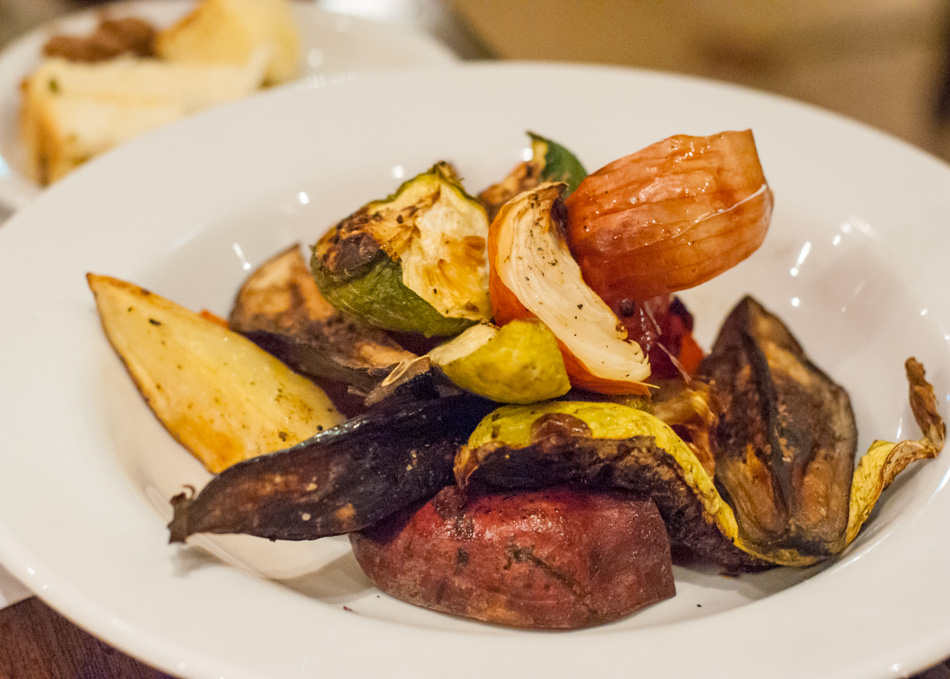 And no matter how full you are, you should end your meal with a sweet treat, we had walked more than enough for it anyway that day! Warm profiteroles filled with Dulce de Leche ice cream…somehow I think we're going to sleep very well tonight!