Many of my friends from Northern Europe and Scandinavia have grown up eating rice pancakes for breakfast, usually as a way to use leftover rice porridge or just plain cooked rice. I thought it would be interesting to test it out and I must say it's a very tasty departure from our usual flour-based flapjacks!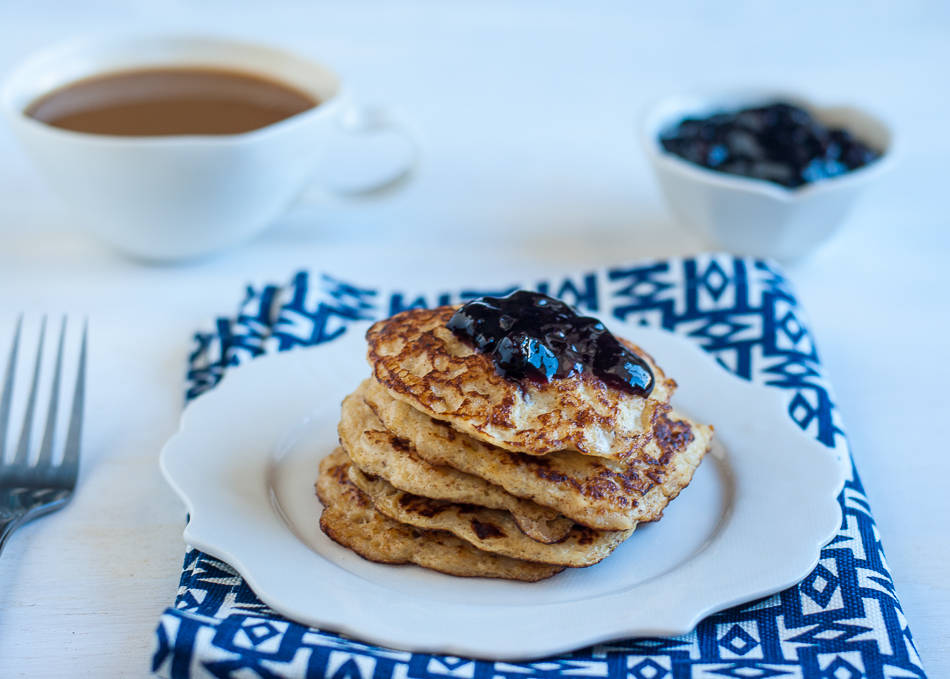 While you could make these pancakes with leftover rice, you'd end up with a different texture as slowly cooking the rice in the morning in milk in a double boiler like the recipe calls for ensures a super smooth texture rather than tasting individual grains of rice. You get almost custard-like creamy pancakes, excellent on their own with their little taste of cinnamon, but even better topped with wild berries or preserves. They're also more filling than regular pancakes so the small size is ideal, and the leftovers are perfect as snacks. With mother's day around the corner, this should take care of the breakfast treat idea? 😉

Swedish Cinnamon-Rice Cakes
Recipe from Pancakes & Waffles
Active time: 30 min.
Total time: 2h30
Makes about 20 3-inch pancakes. Serves 4.
2 cups milk
1/3 cup uncooked long-grain white rice
1 tablespoon honey
Dash of salt
3 large eggs
1/2 teaspoon ground cinnamon
Dash of grated nutmeg
Unsalted butter or canola oil for greasing
Toppings: Fresh blackberries or raspberries, berry syrup, or preserves

In the top of a double boiler over simmering water, combine the milk, rice, honey, and salt. Cover and cook, stirring occasionally, for 1½ hours or until the milk is absorbed and the rice is creamy. Let cool to room temperature 30 to 40 minutes. In a bowl, beat the eggs and mix in the cinnamon, nutmeg, and rice mixture.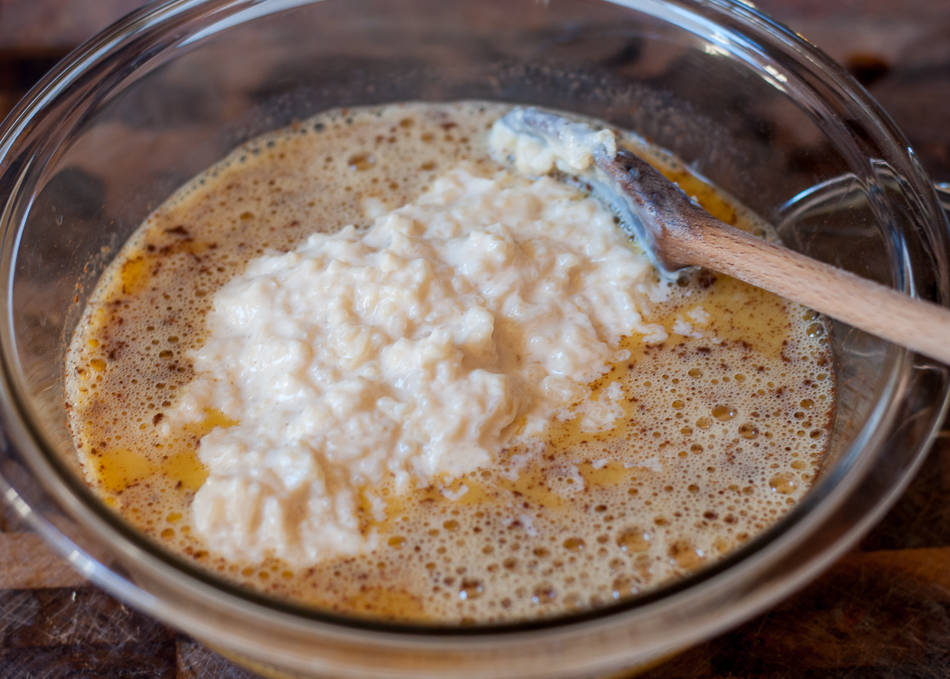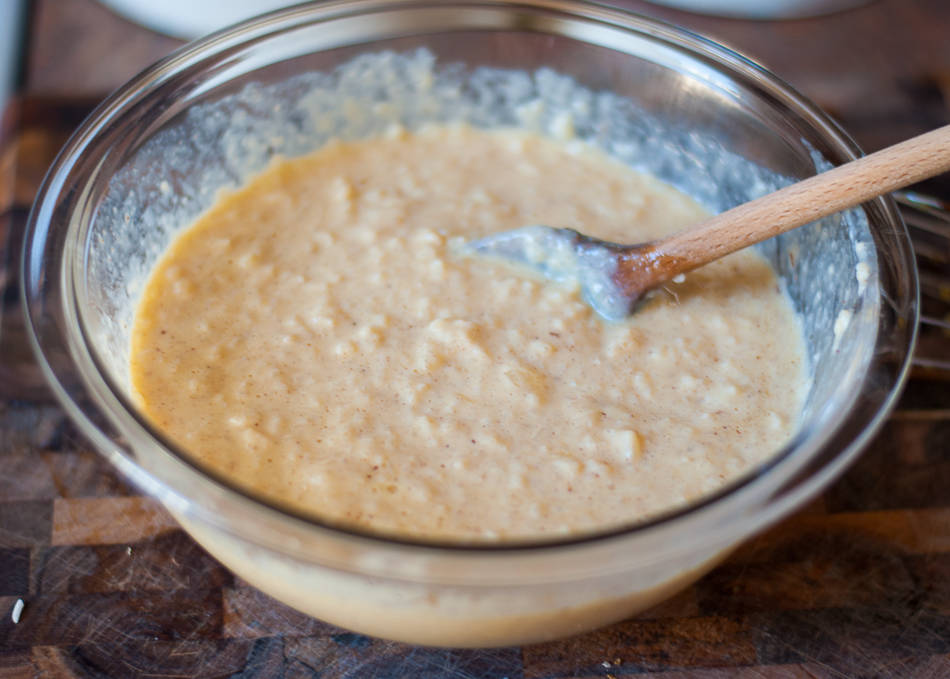 Heat a griddle or large skillet over medium heat and grease lightly. For each pancake, spoon about 2 tablespoons batter onto the hot griddle.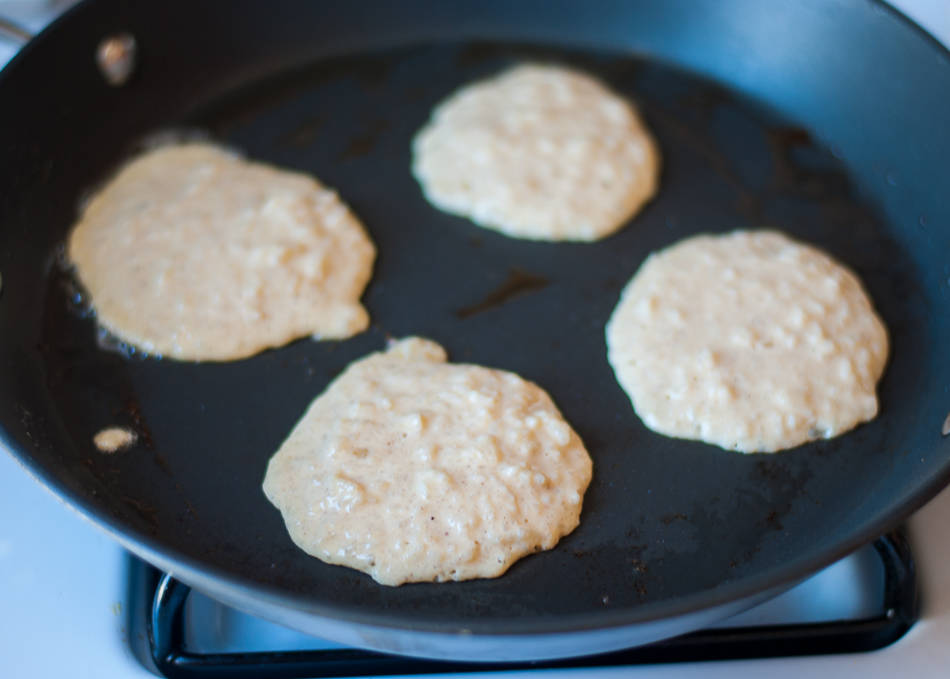 Cook slowly until golden brown underneath, about 2 minutes. Turn over and cook about 1 minute more.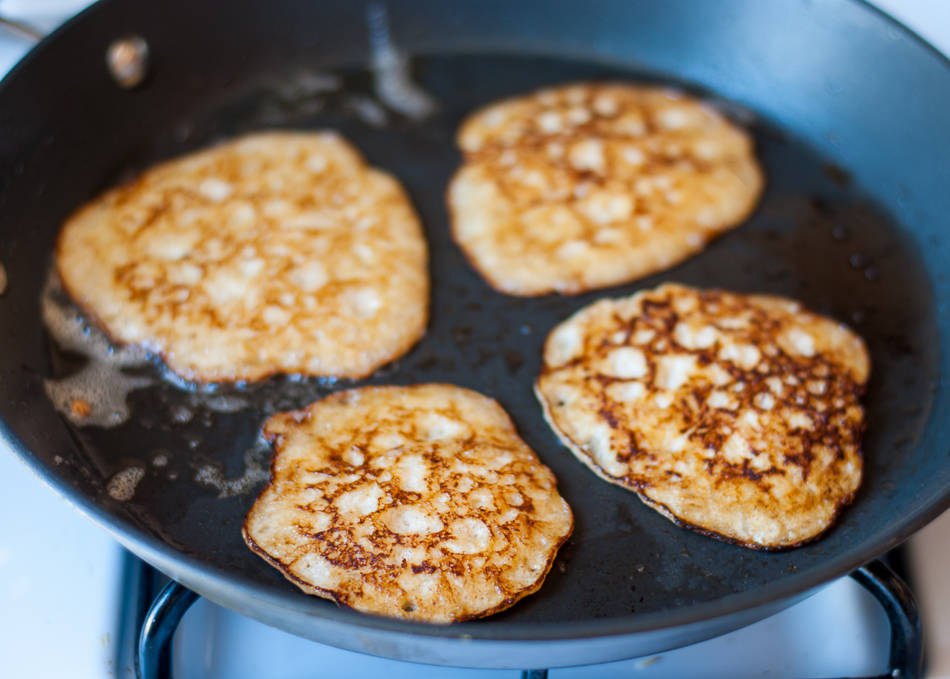 Serve immediately or transfer pancakes to a baking sheet and keep warm in a 200ºF oven. Bake the remaining batter as directed. Top with fruits, syrup, or preserves.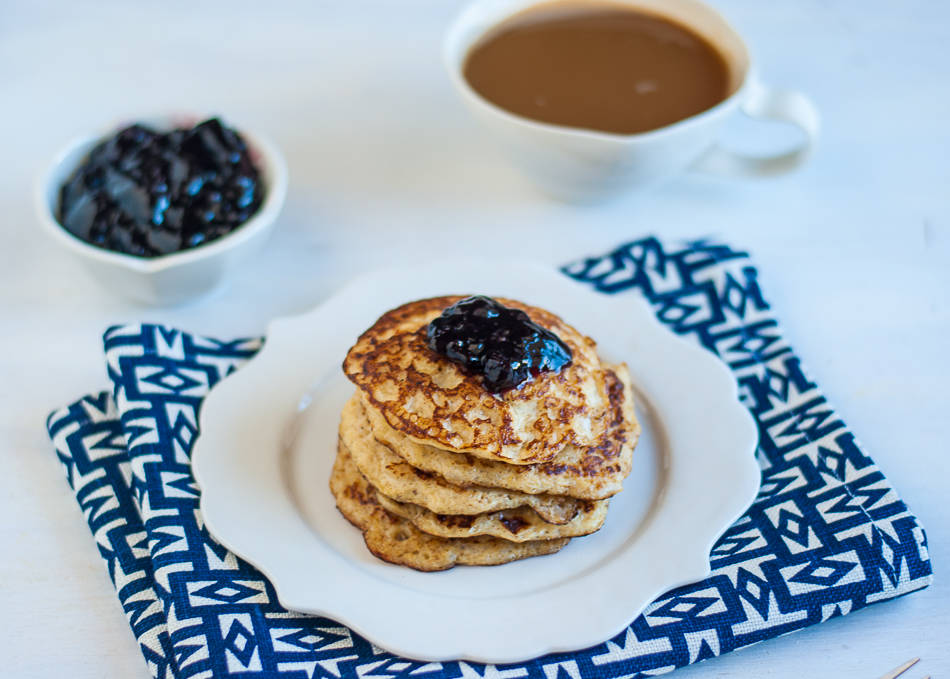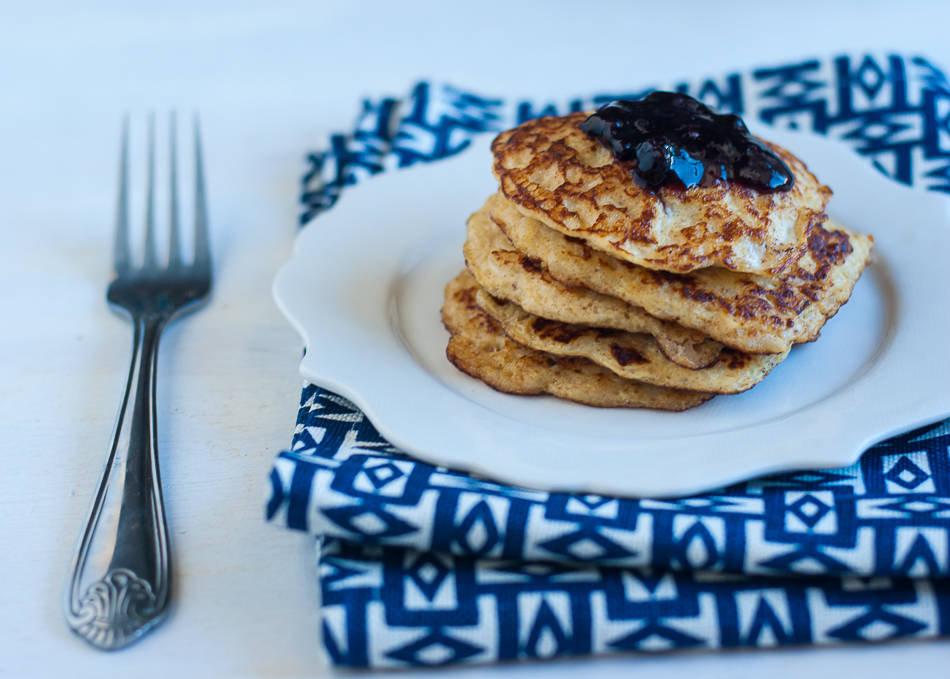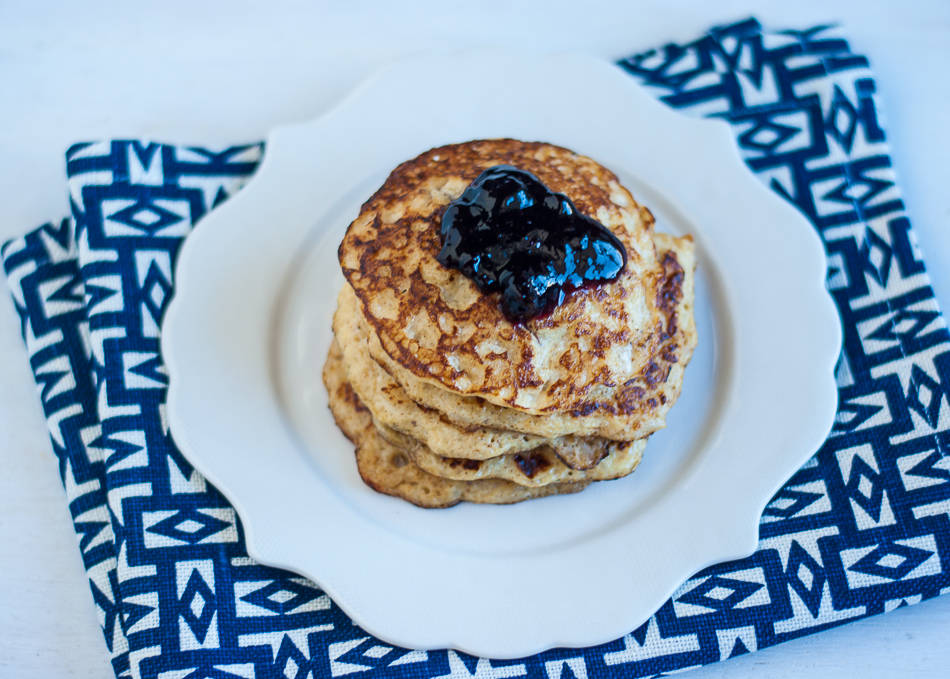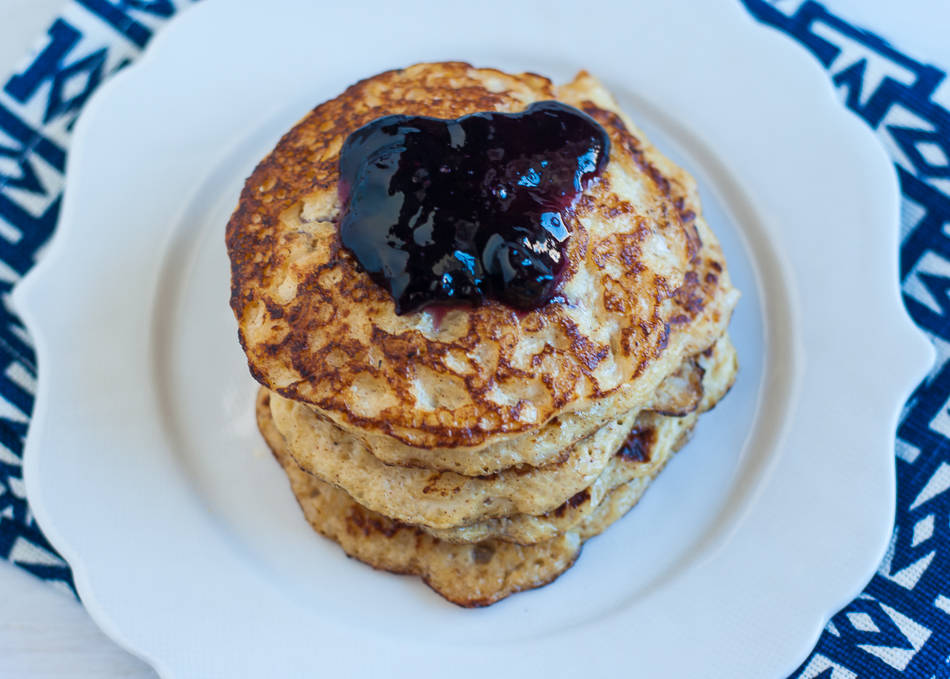 Print This Post